Summer's here and all the kids want to do is play outdoors. We totally get that. Who wouldn't want to spend their days soaking up the sun? Just because it's summer doesn't meant you can't get creative. Take the art projects outside with these genius ways to paint in the sun. Make cool erupting chalk art, paint with bubbles, throw darts at paint filled balloons and more! These clever art projects result in beautiful abstract art your kids will be proud to admire after a hard day's work of play.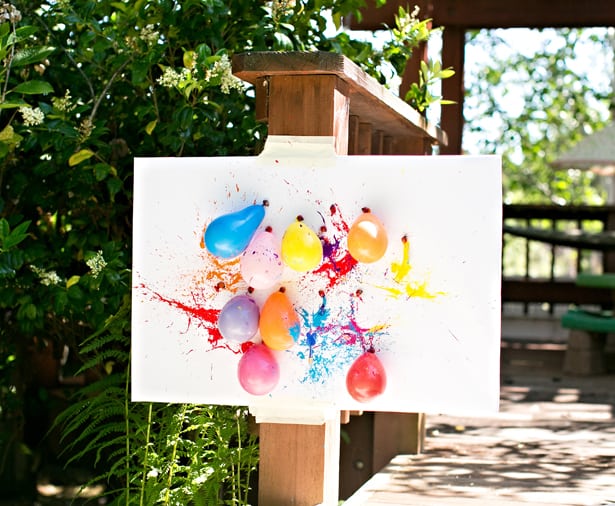 Balloon Dart Painting (via hello, Wonderful)
Kids will love popping these paint filled balloons to create bright splatters of colors on canvas.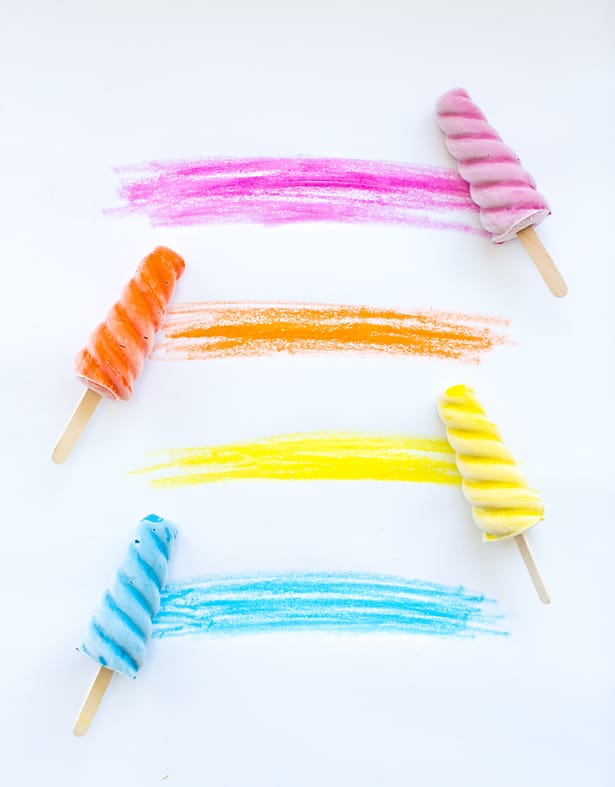 Freezer Popsicle Paints (via hello, Wonderful)
Make freezer paints in fun popsicles shapes fun for little hands to hold and paint away!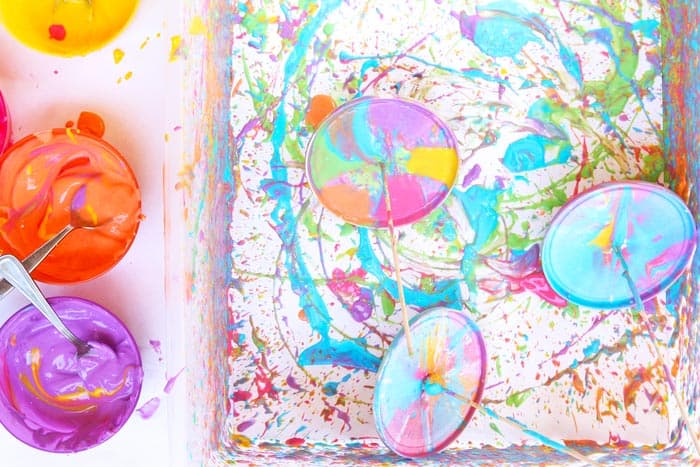 Yoghurt Spin Art (via Babble Dabble Do)
Take this messy but fun activity outdoors and watch these recycled yoghurt tops spin to make super cool art.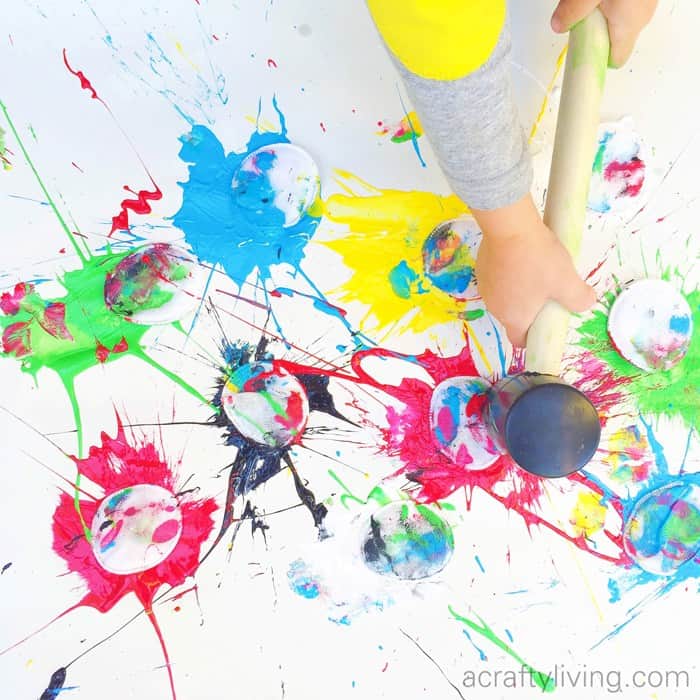 Cotton Round Splatter Painting (via A Crafty Living)
You can finally tell the kids it's okay to smash things with this messy and fun cotton round splatter painting!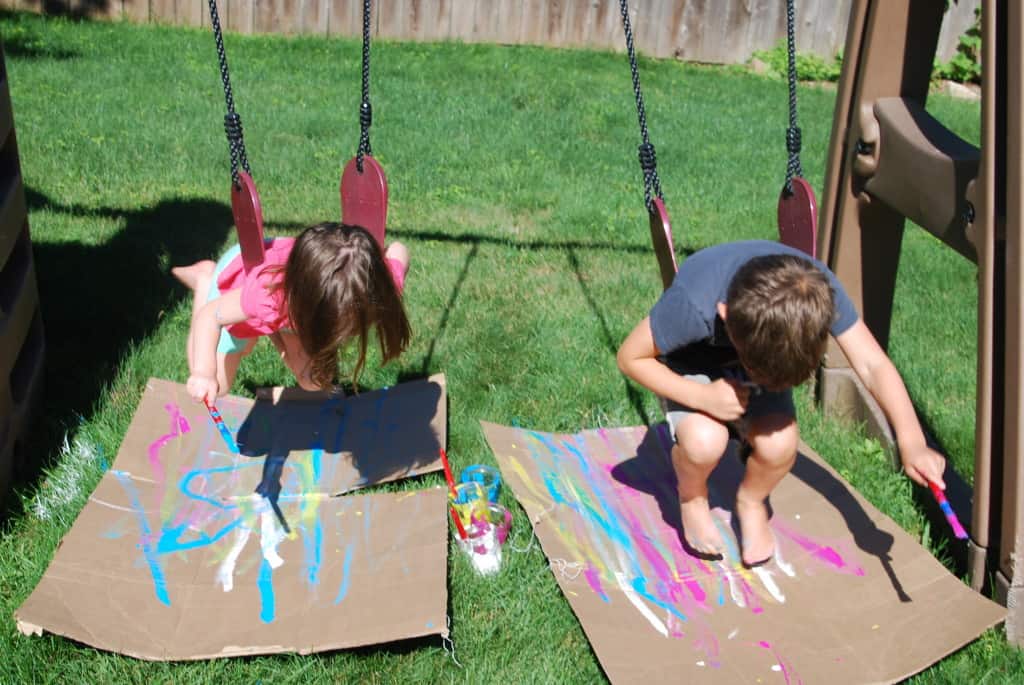 Swing Painting (via Homegrown Friends)
How fun is this? Combine one of kids' favorite activities with some easy process swing painting.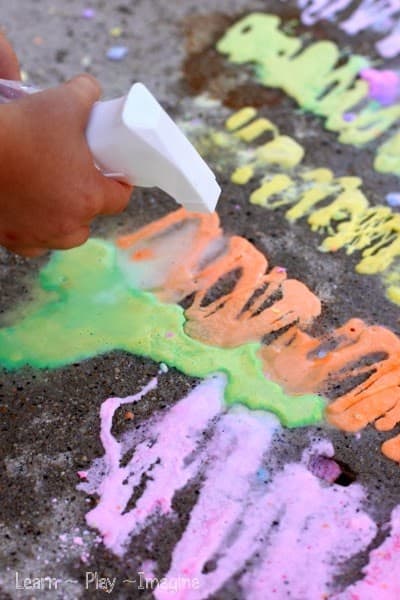 Erupting Sidewalk Chalk Paint (via Learn Play Imagine)
Not only can you create sidewalk chalk paint in all colors of the rainbow, you can watch it erupt with this cool science meets art project.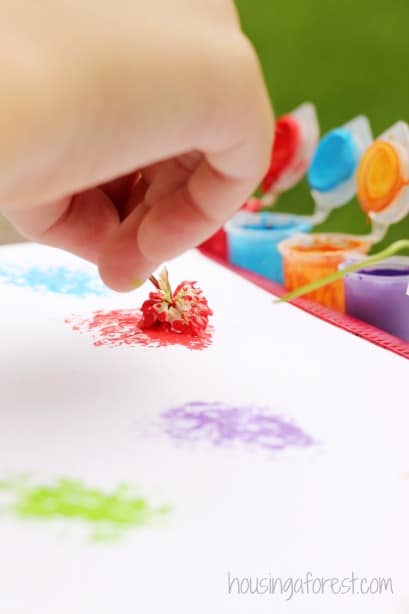 Painting with Flowers (via Housing a Forest)
Kids love collecting flowers. Put them to good use with this clever way to paint without a paint brush.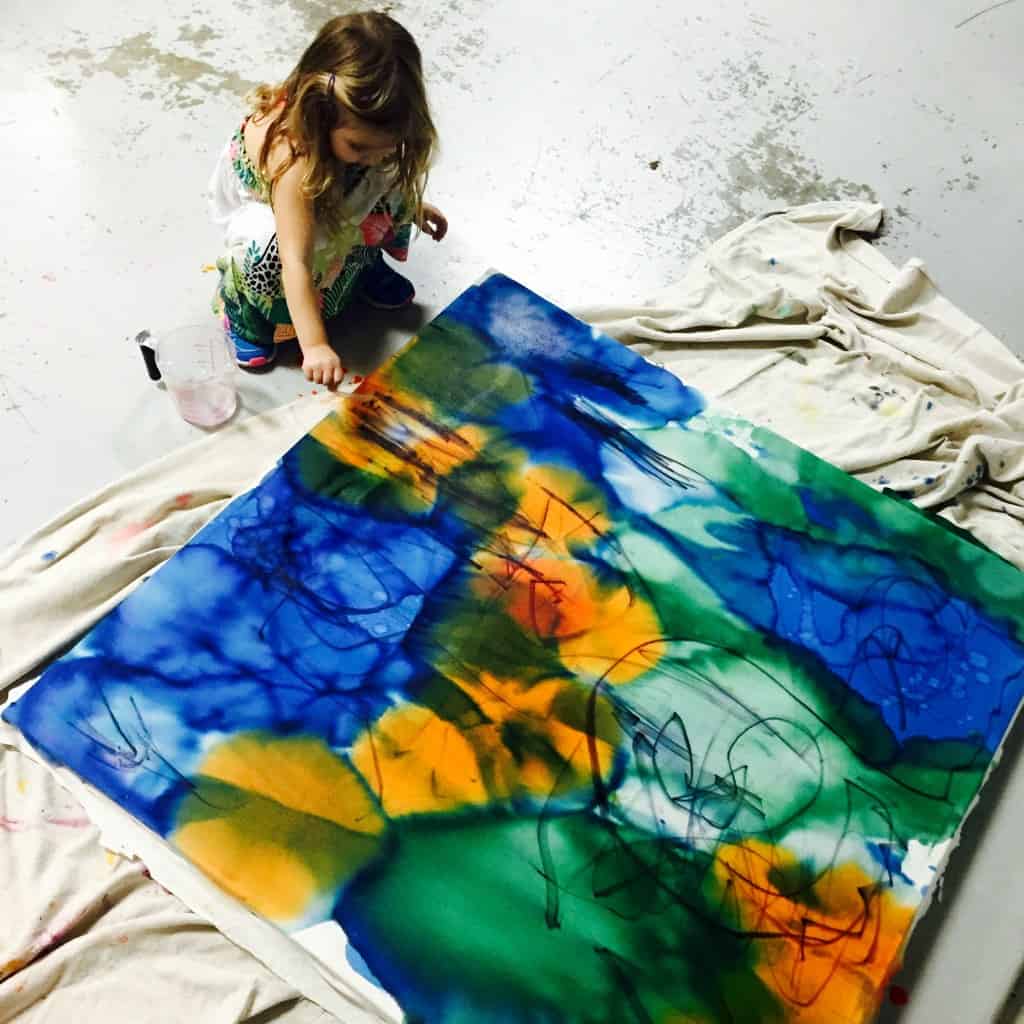 Watercolor on Cotton (via Wee Warhols)
Create this large-scale watercolor on cotton canvas piece. A stunning collaborative art project.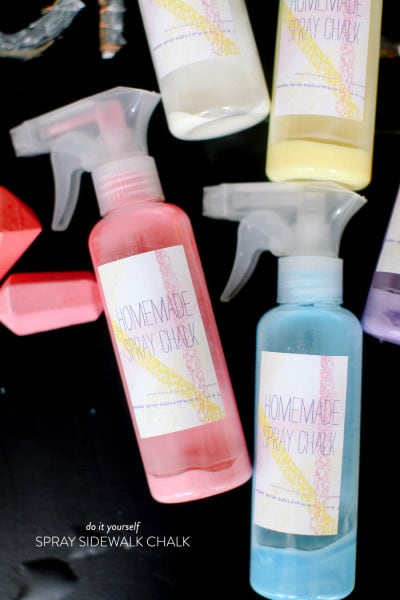 Spray Sidewalk Chalk (via Style Me Pretty)
Make easy spray chalk with these cute printable labels. These would make an awesome party activity that doubles as favors.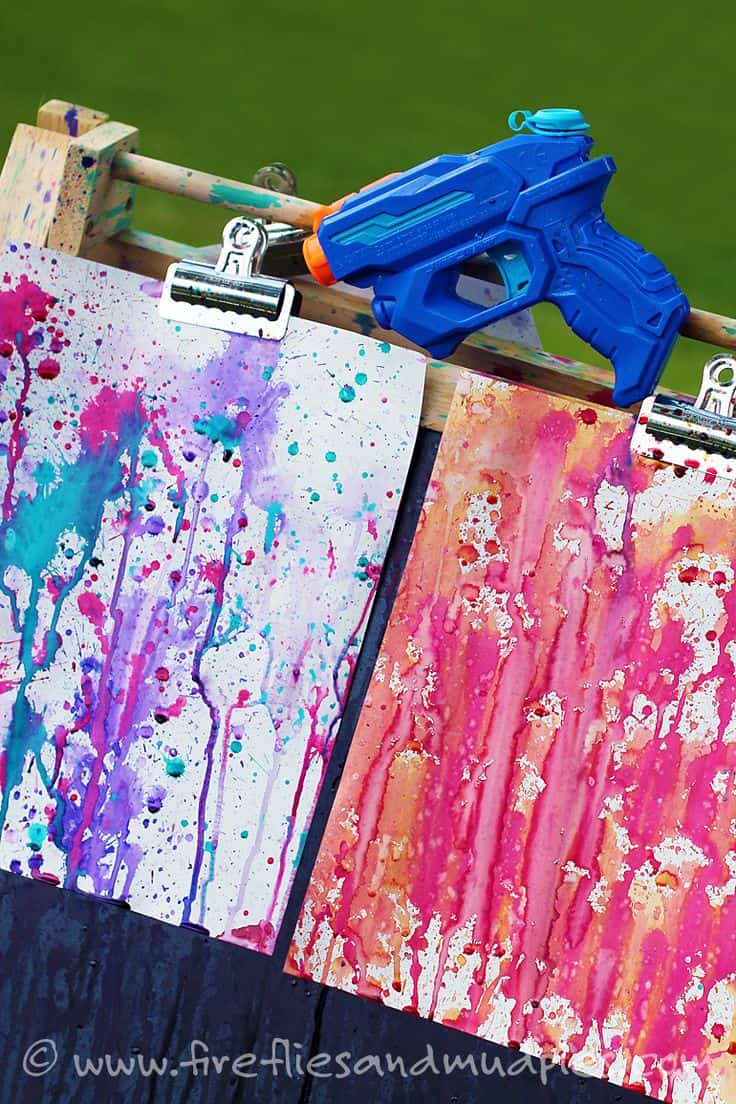 Squirt Gun Painting (via Fireflies and Mudpies)
I don't know many kids who wouldn't love squirting paint away to create one-of-a-kind art!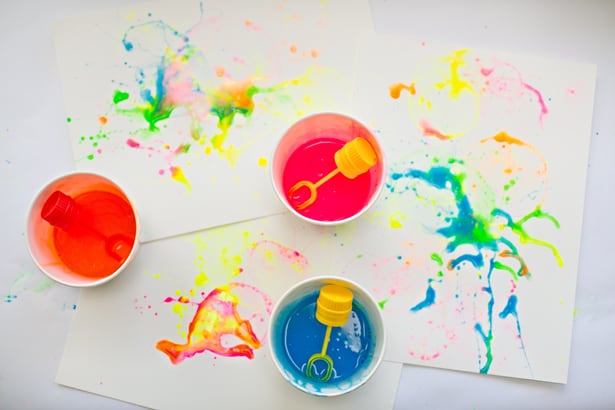 Bubble Painting (via hello, Wonderful)
Blow bubbles outside but this time, make cool abstract art while you're at it.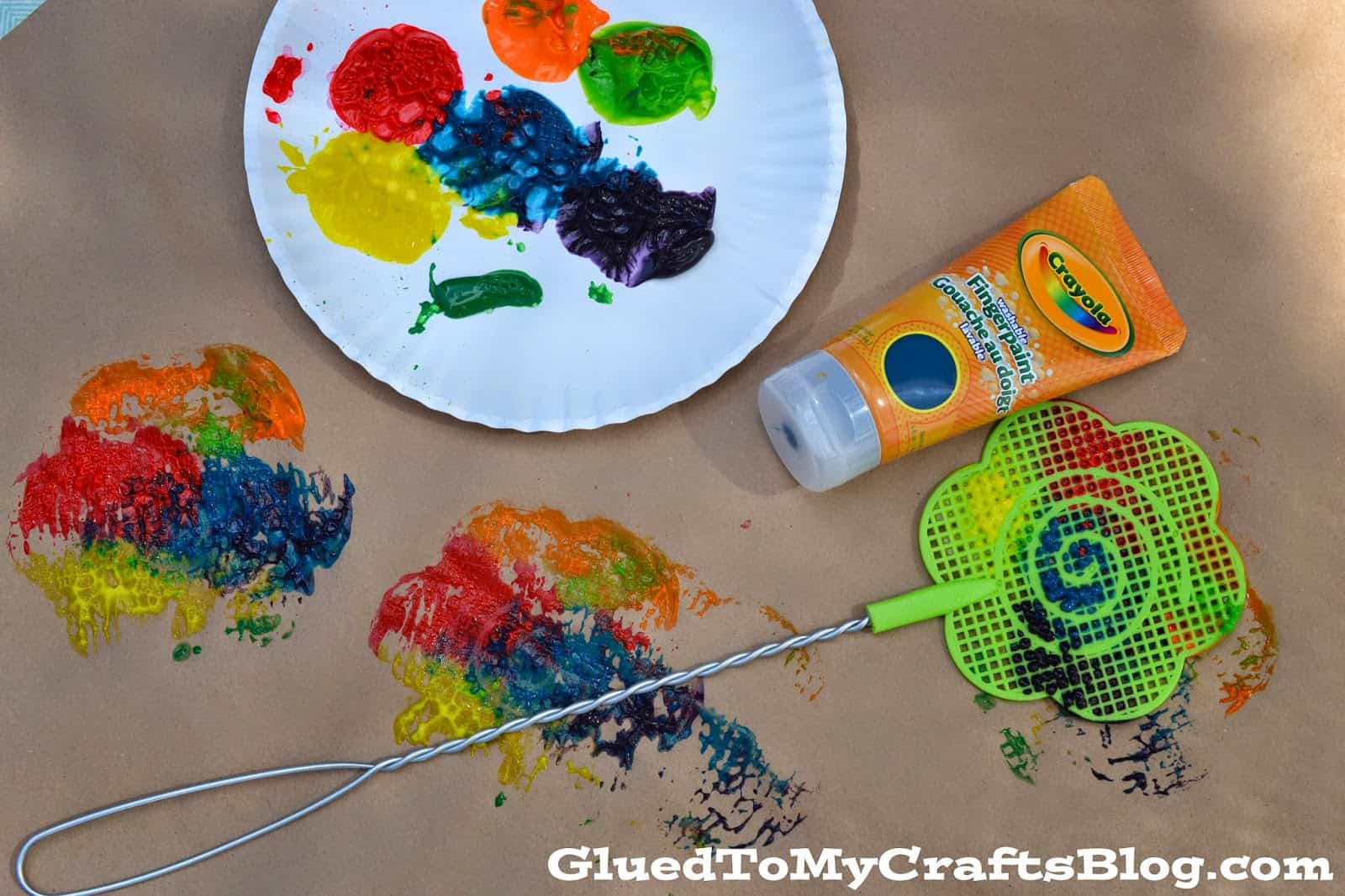 Fly Swatter Painting (via Glued to My Crafts)
Common household objects can often turn into fun art tools. Use your fly swatter to make bright swatches of colors for a creative afternoon.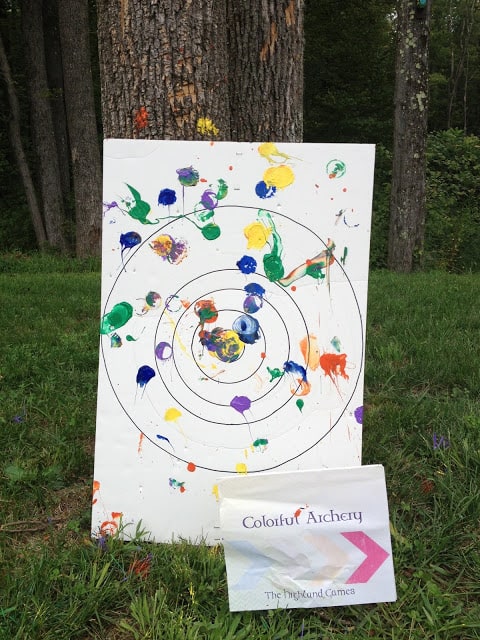 Archery Painting (via All Things Thrifty)
Gather the kids around for this imaginative archery painting activity perfect for a birthday party or fun group play date.
What are your favorite outdoor art projects?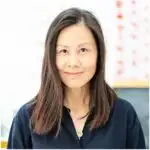 Agnes Hsu is a mom of three and has been inspiring parents and kids to get creative with easy activities and family friendly recipes for over 10 years. She shares her love for creative play and kids food to her 2MM+ followers online. Agnes' commitment to playful learning and kindness has not only raised funds for charity but also earned features in prestigious nationwide publications.