Popsicles
are fun for kids to eat and easy to handle. Plus, what's better than a refreshing popsicle on a warm sunny day? You can tell the kids they're getting a treat, but truth is, these cool pops are full of healthy fruit. With flavors like grapefruit lemon, orange creamsicle or strawberry pineapple, these frozen treats are ones you'll feel good about indulging the kids in once in while.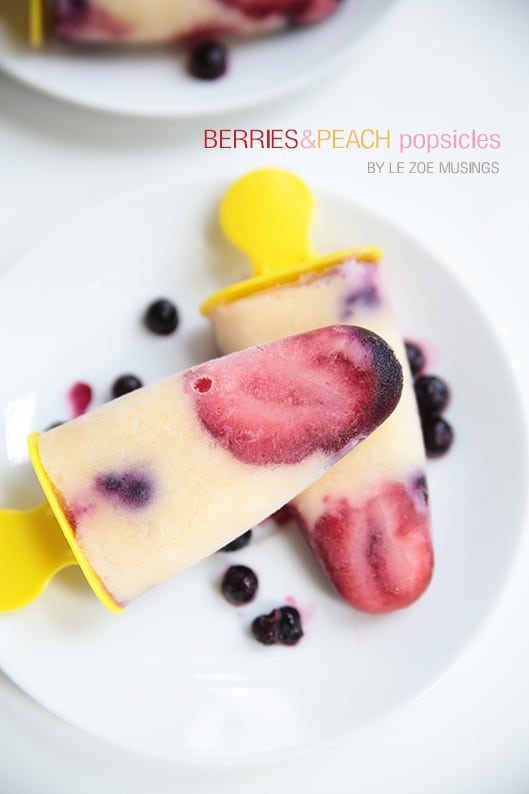 Berry and Peach Popsicles (via Le Zoe Musings) Combine berries and peaches to make a refreshing summer time treat. These are made with soy milk if you're looking for a non-dairy option.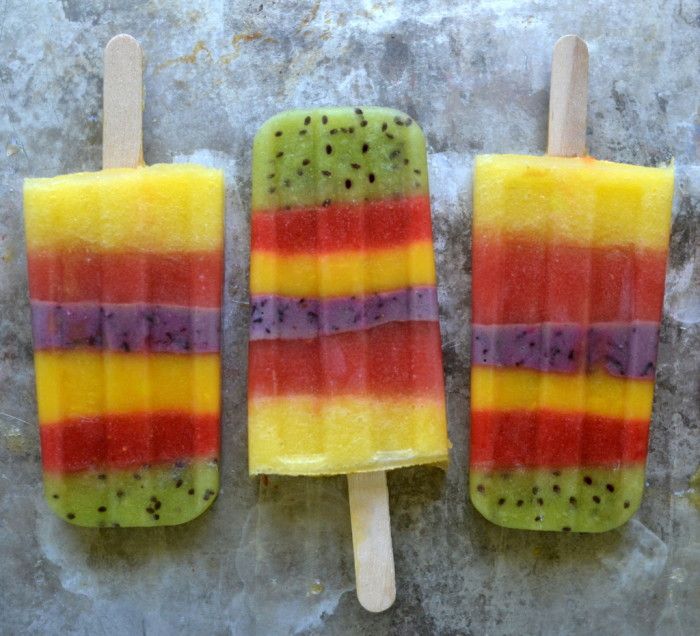 Whole Fruit Popsicles (via The View From Great Island) For fresh fruit flavor with no added syrups or sugar, these pops are made with 100% pureed fruit and look utterly tantalizing when layered.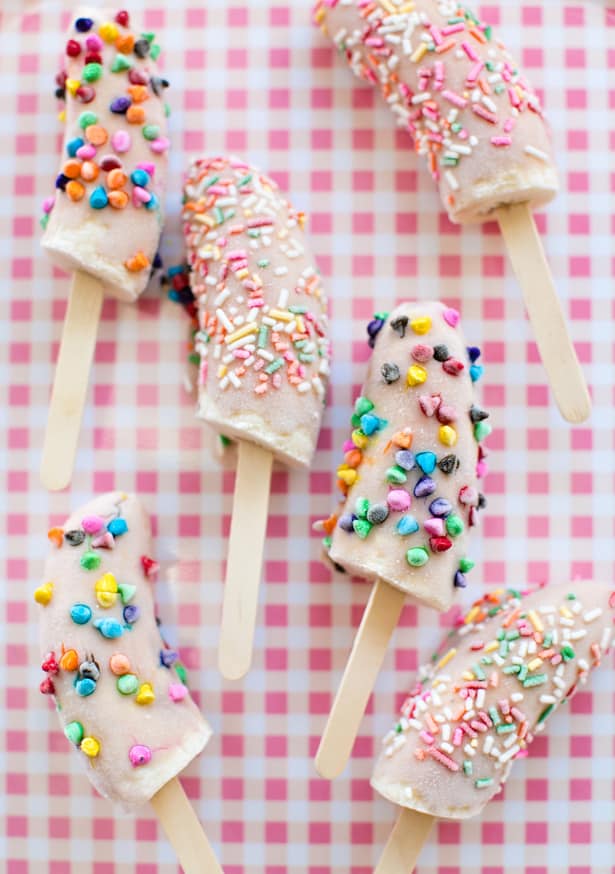 Fruit Squeezer Frozen Banana Pops (via hello, Wonderful) Add an extra layer of fruit with these yummy fruit squeezer banana pops.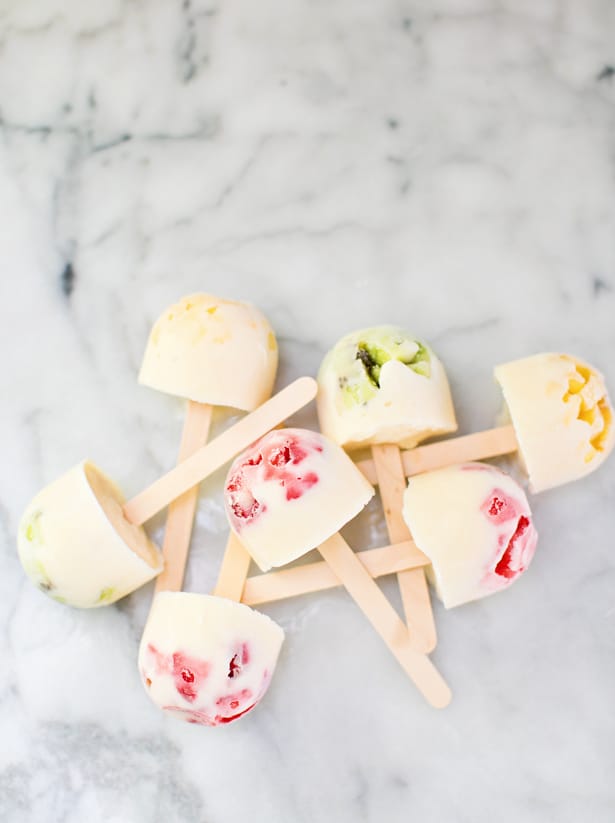 Frozen Yogurt Fruit Pops (via hello, Wonderful) Blend yogurt and cut-up summer fruits like berries to make these creamy pops.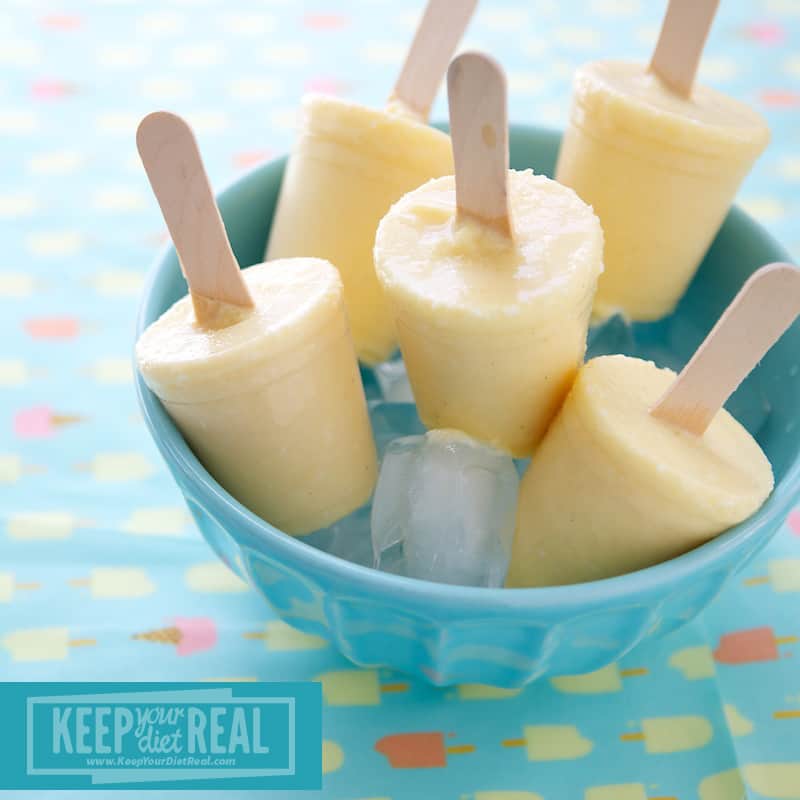 Orange Creamsicle Smoothie Pops (via Keep Your Diet Real) Just like a smoothie except in frozen form, these yummy pops have a bit of shredded coconut for a slight tropical flavor.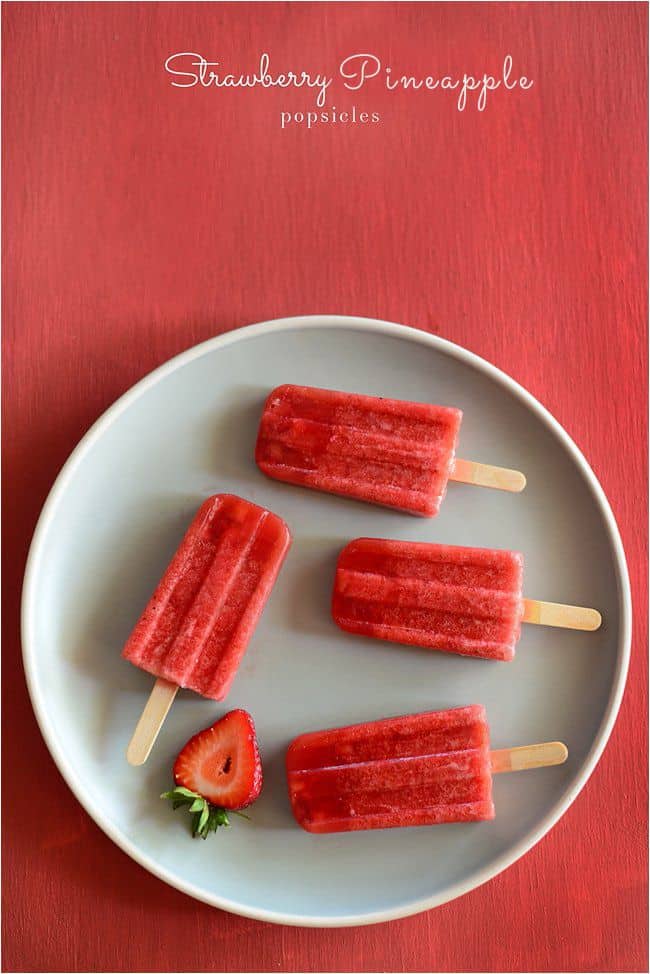 Strawberry Pineapple (via Fit, Fun, & Delish) Easy to make with just 3 ingredients, sweet strawberries pair well with tangy pineapple.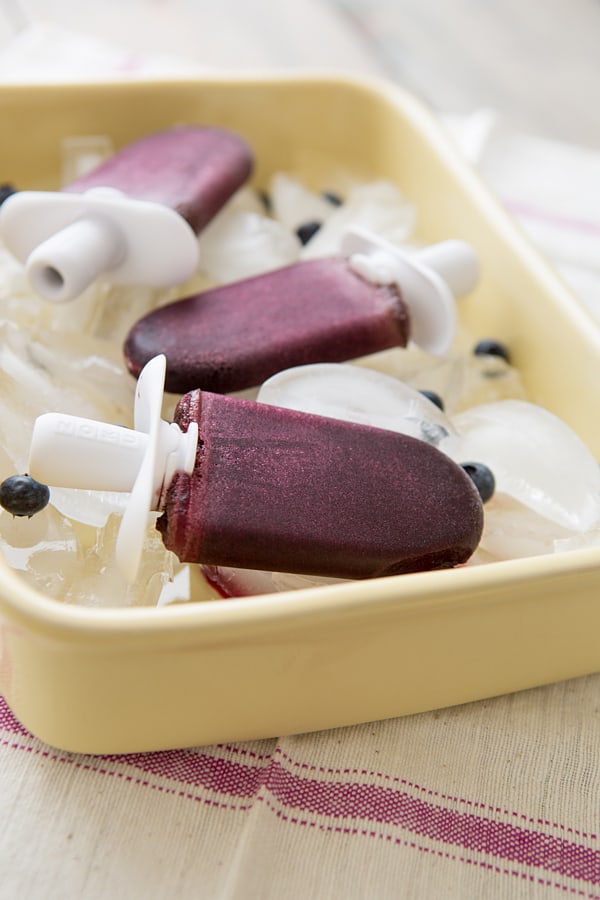 Blueberry Kale Popsicles (via Oh My Veggies) Kids won't ever guess there's a super food inside these delicious looking blueberry popsicles (and we don't think you should tell them either).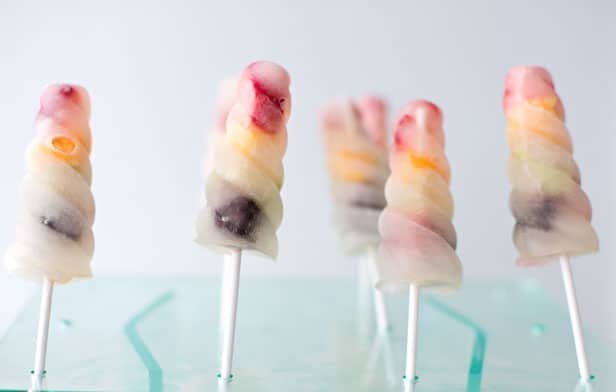 Rainbow Fruit Pops (via hello, Wonderful) Here's our take on making super easy fruit popsicles in all colors of the rainbow.
Check out more yummy eats for kids!