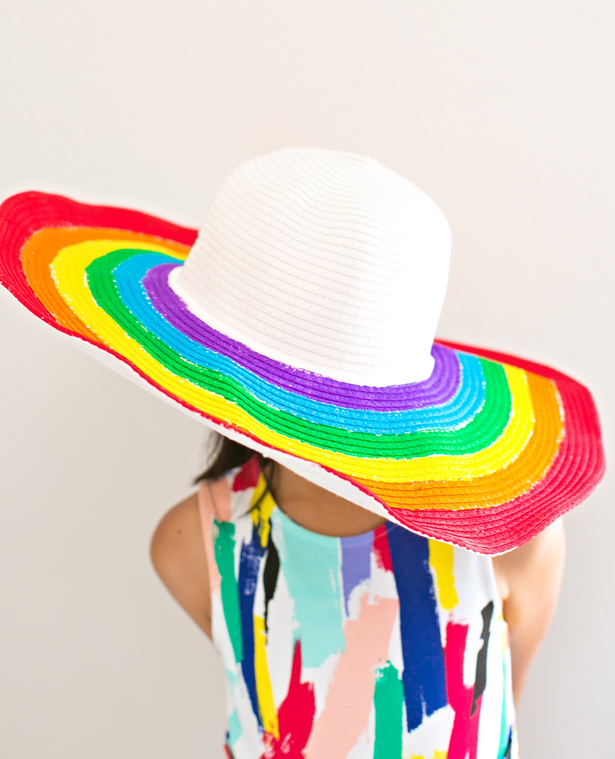 it's been HOT lately and I'm always asking the kids to cover up and wear a sun hat while outdoors. They don't always listen. But recently I made this colorful sun hat in my daughter's favorite pattern – rainbow. And now it's not so hard convincing them to wear a hat.
Find out how easy it is to make your own cheerful rainbow floppy sun hat!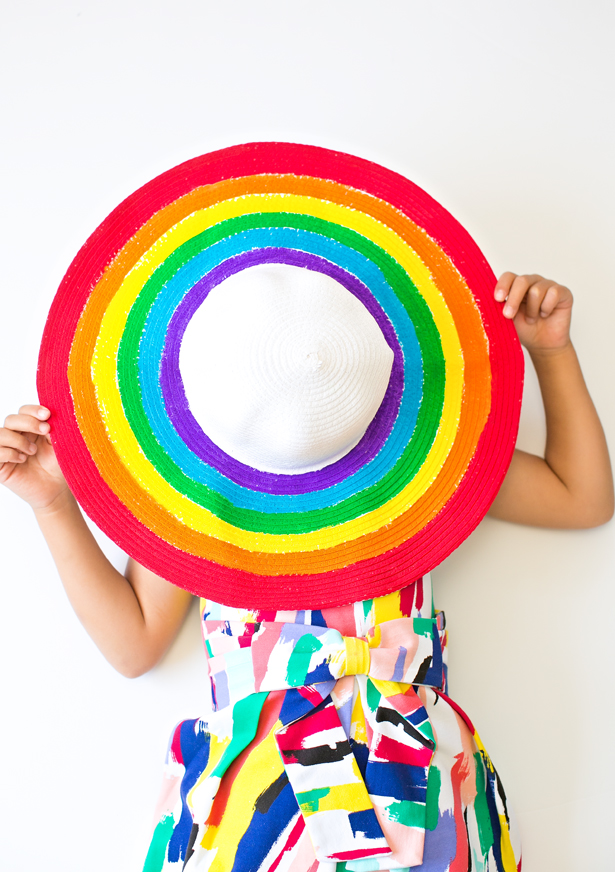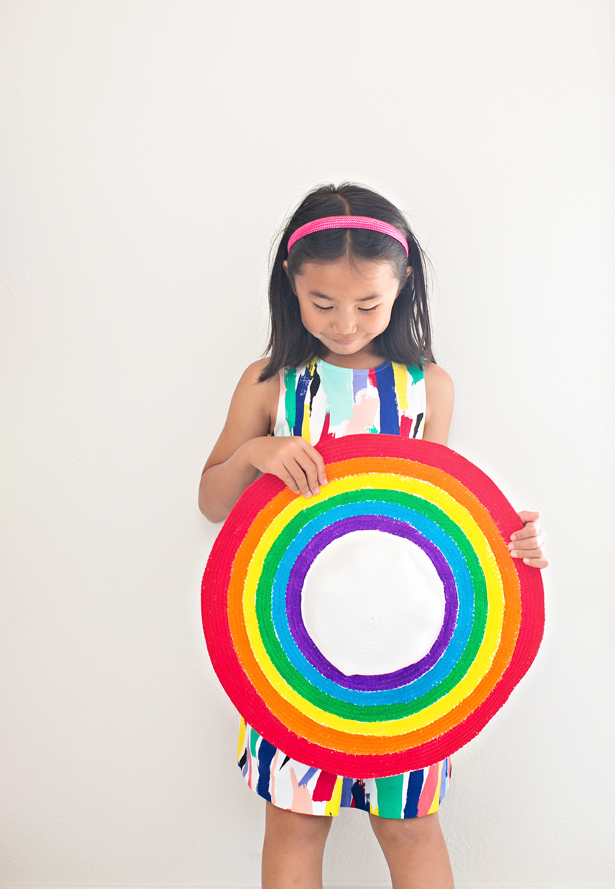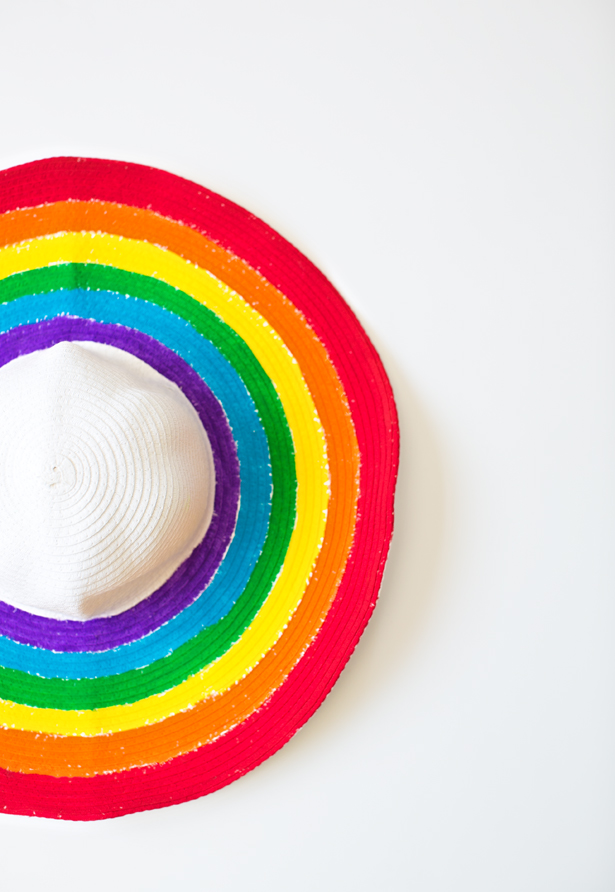 DIY Rainbow Sun Hat – Materials:
– Craft paints in rainbow colors (red, orange, yellow, green, blue, purple)
– Paintbrush (helpful to have a medium flat one and small one for touch-up details)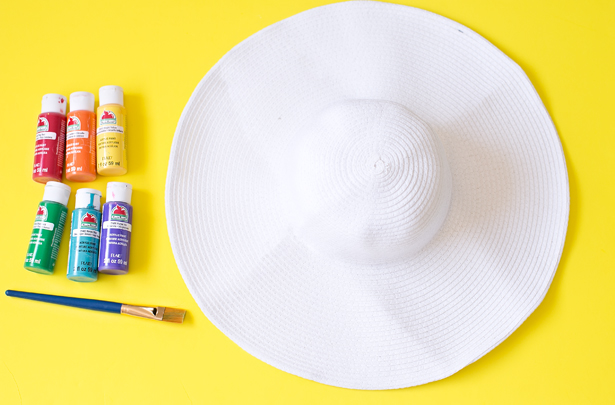 Instructions:
Step 1. You may want to measure and note 6 equal parts on the brim of the hat in pencil first so the arches are similar in size. For our hat, we just counted the bands on the hat and painted approximately the same width using the same number of bands for each color.
Step 2. Start from the inner part of the hat by color, painting with purple first.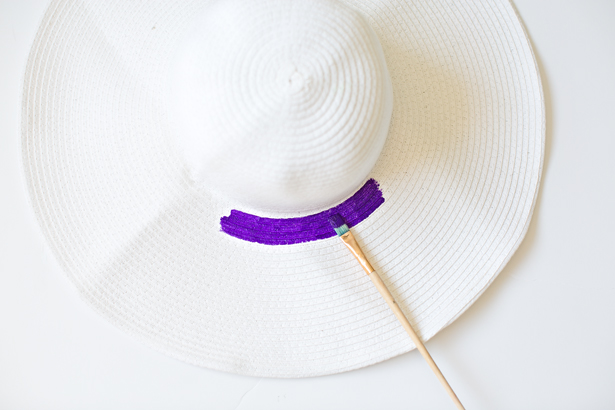 Step 3. Continue with the rest of the colors in rainbow pattern.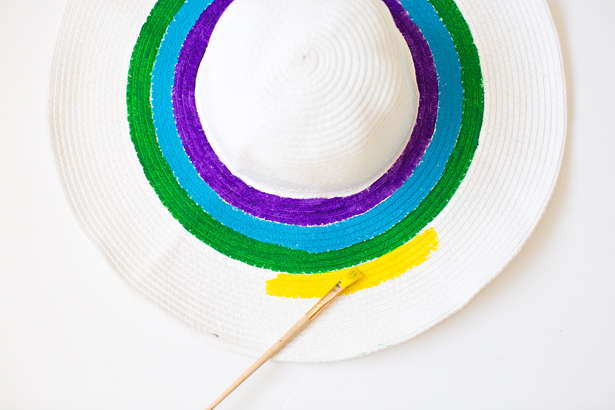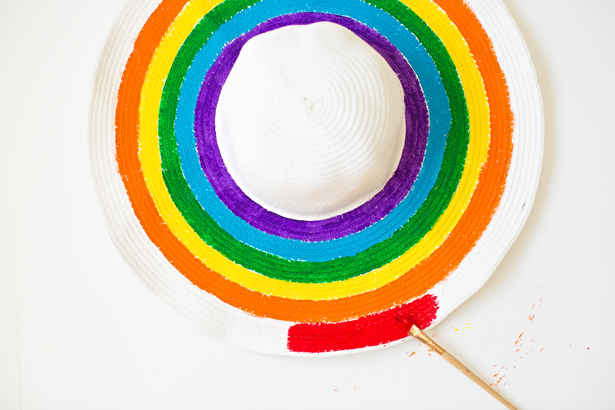 Step 4. Once you're done painting all the colors, use a small tipped brush to fill in any white spots. It's hard to get them all, we sure didn't but got most of them.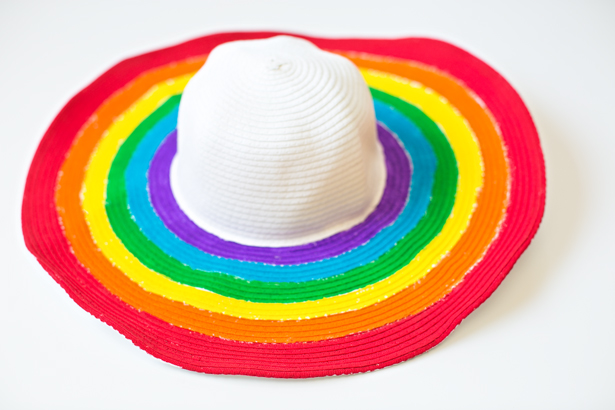 Enjoy your bright and happy floppy sun hat!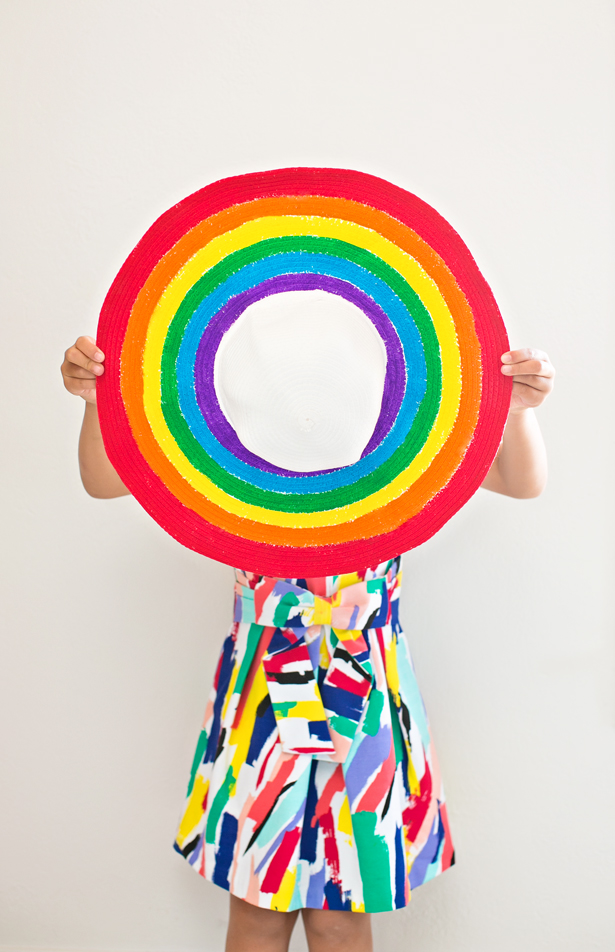 My daughter gasped when she saw the hat. Rainbows are her favorite things in the world. This hat is sure to get similar gasps and stares when worn outdoors!
It's the perfect summer hat.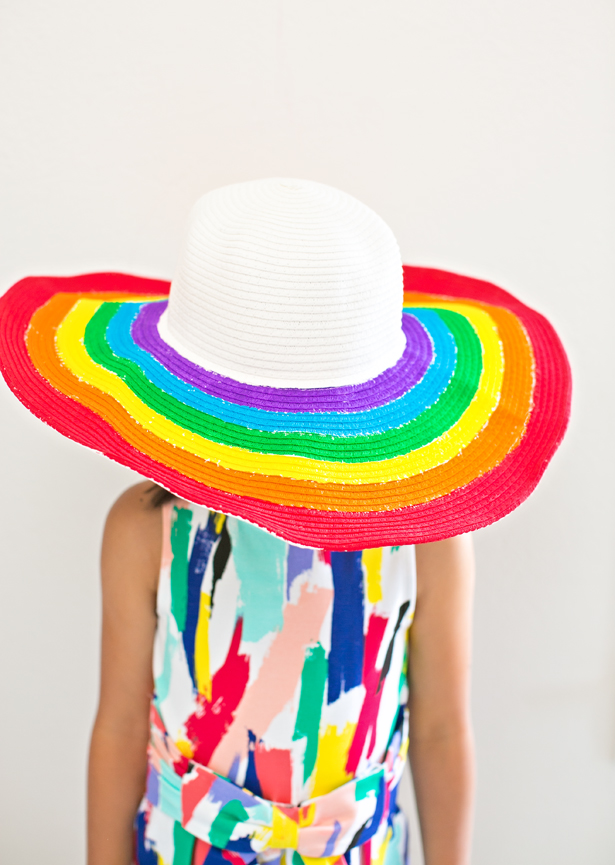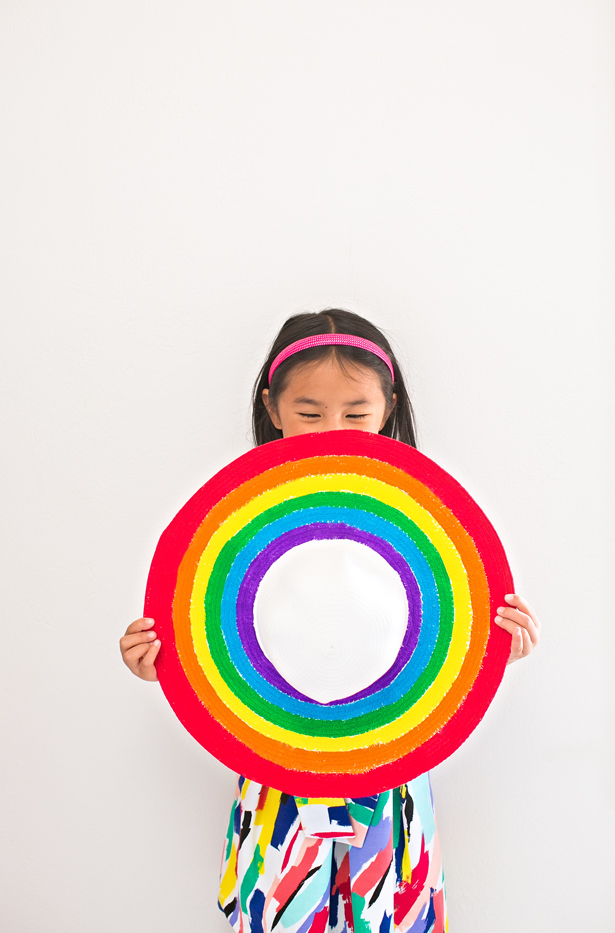 What are your favorite rainbow projects for kids? Check out these cool rainbow science experiments and rainbow art projects.
And tons more creative projects for kids!
______________________________________________________________________________________________________

Disclosure: Some of the links in the post above are "affiliate links." This means if you click on the link and purchase the item, we will receive a small affiliate commission. Regardless, we give our promise that we only recommend products or services we would use personally and believe will add values to our readers.