This adorable card with cheeky quote also makes a fun kid craft. All you need are pom poms to make the "sheep's wool." These fun cards make cute handmade Valentine cards kids will have a blast making. Plus they come with a free printable!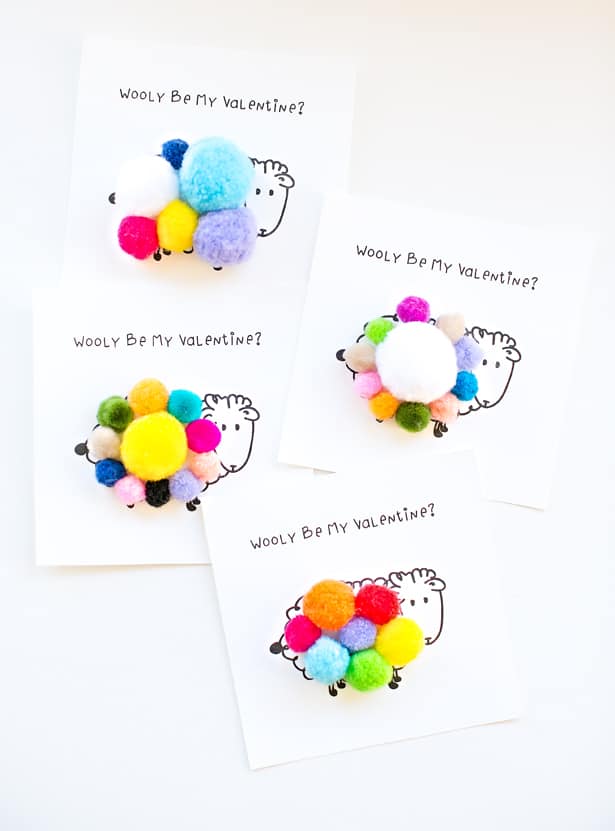 Materials:
– Free printable sheep card (download below)
– Glue
– Pom Pom's (tiny and small ones work best)
Click Here to Get Your Free Printable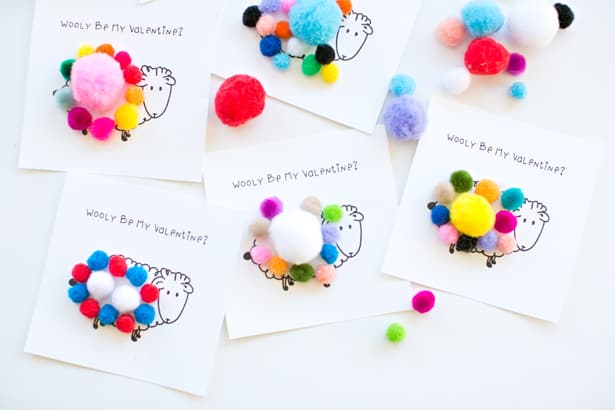 Instructions:
Step 1. Print out the free ship card and let your kids "design" their sheep. My kids and their friends had a great time doing this and easily made 3-4 cards each.
Step 2. If your child is old enough to handle glue, have them dab a small dot to each pom pom and place them on the sheep. Allow to dry.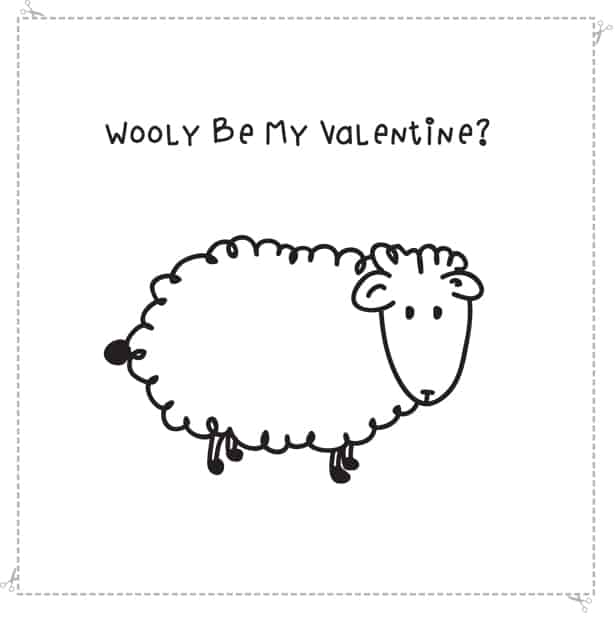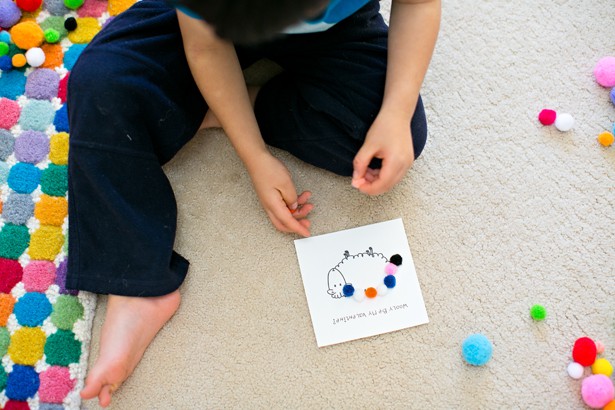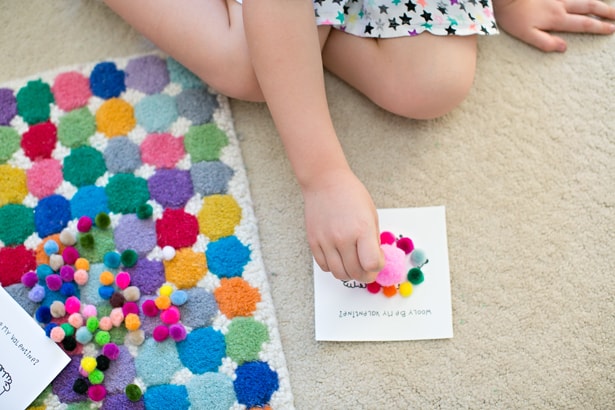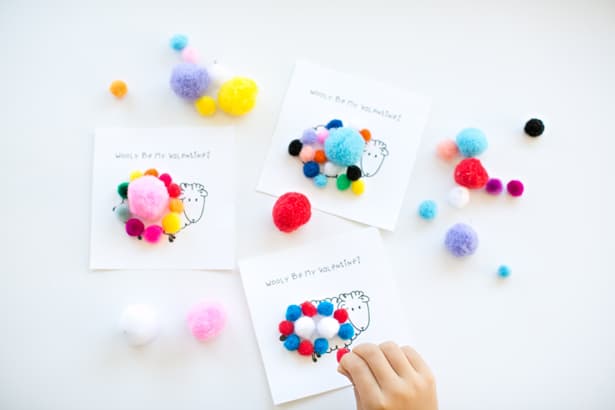 These cards are so bright and colorful and FUN! Hands down my kids' favorite handmade card so far.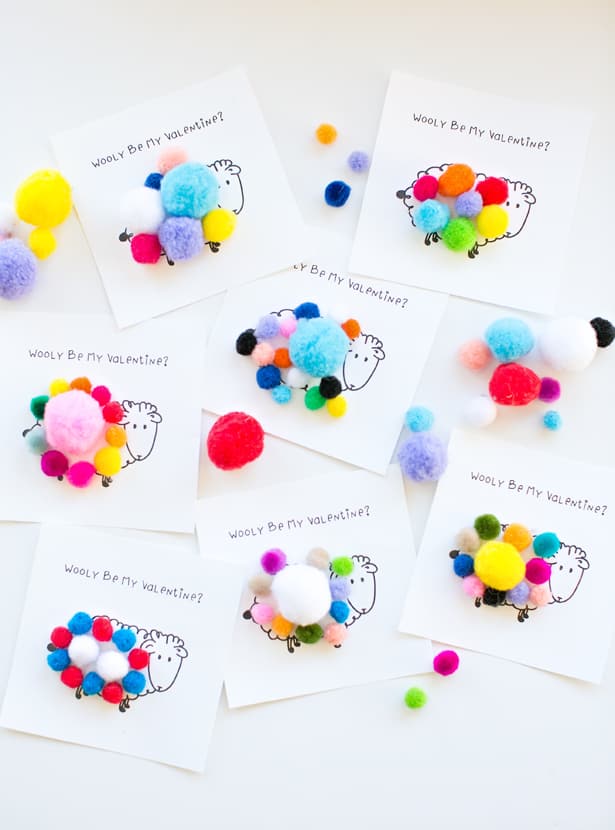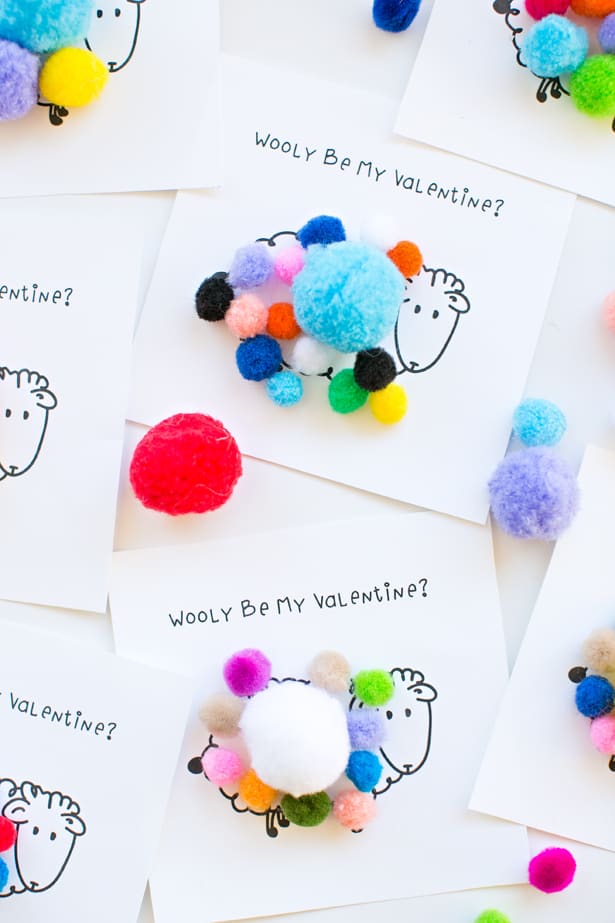 There are endless combinations you can make in colors. In fact I couldn't resist making a couple myself.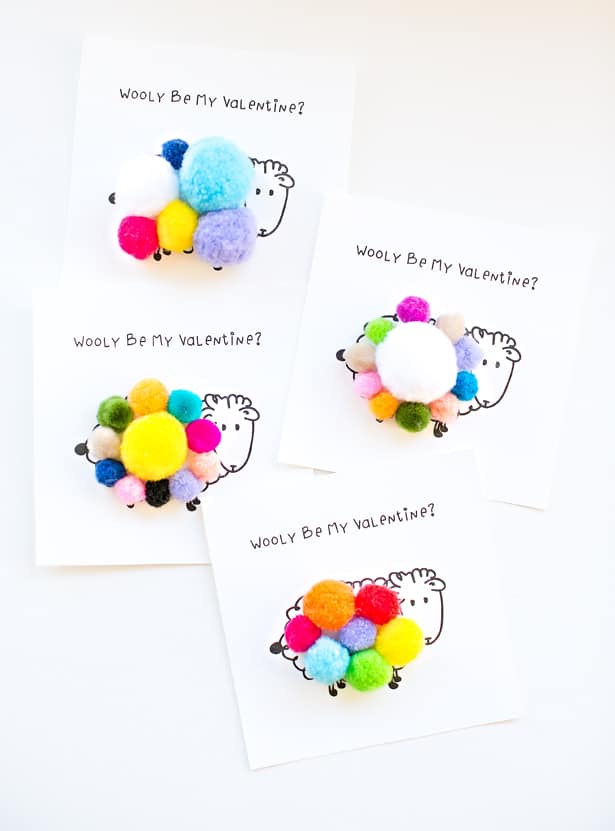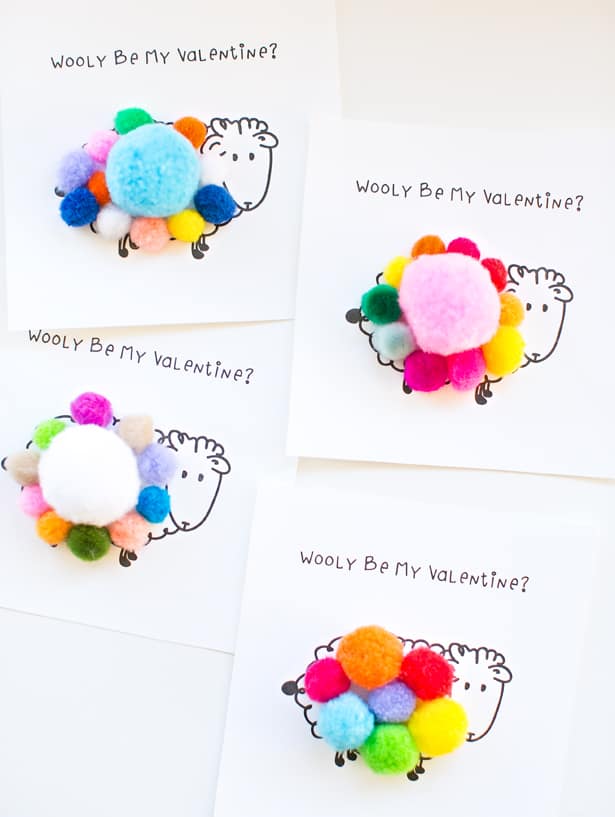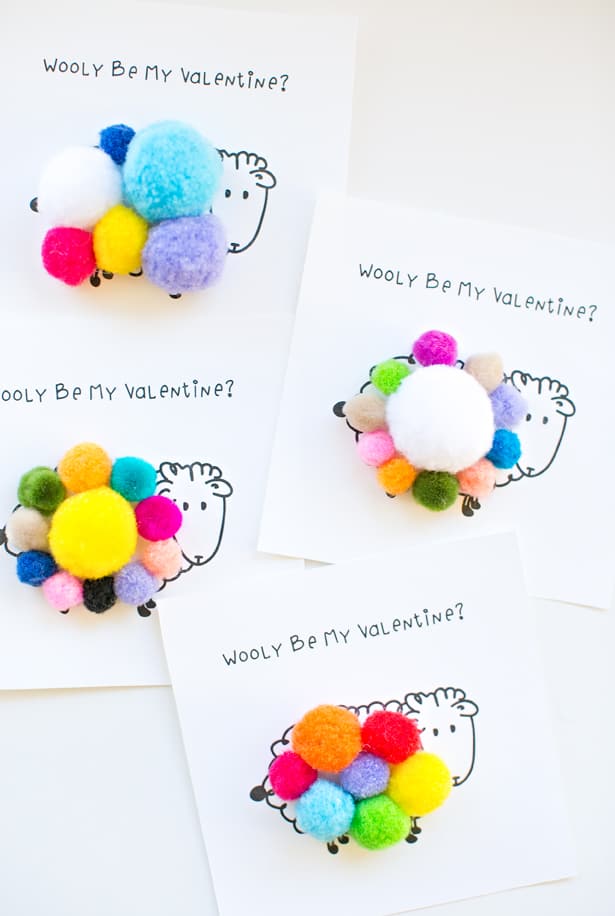 Download the card and make a bunch. I promise your kids will be giggling the whole time.
Are you a fan of handmade cards? If so, what are some of your favorite ways to make them?
Head over our Valentine page full of more creative and easy ideas for kids!