My kids love puzzles so I thought it'd be fun to make one featuring them as the star. We used mini hexagon tiles to create a fun look. They loved putting the puzzle pieces together and watching their expressions come together!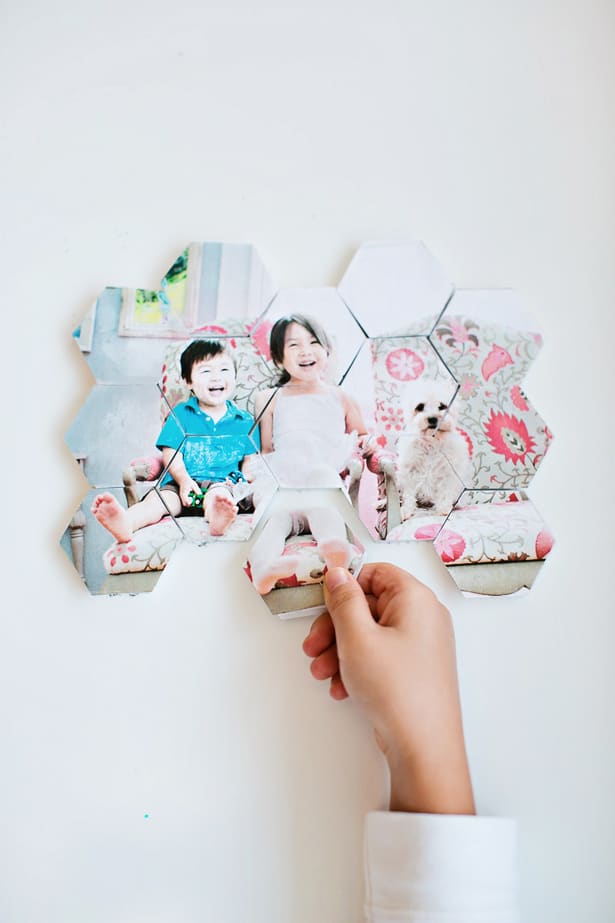 DIY Photo Tile Puzzle
– Mini hexagon tiles
– Photo printed out full size on an 8 1/2″ x 11″ piece of paper (printed out on inkjet printer)
– Foam brush
– Scissors, pencil
– Finishing spray (optional)
Instructions: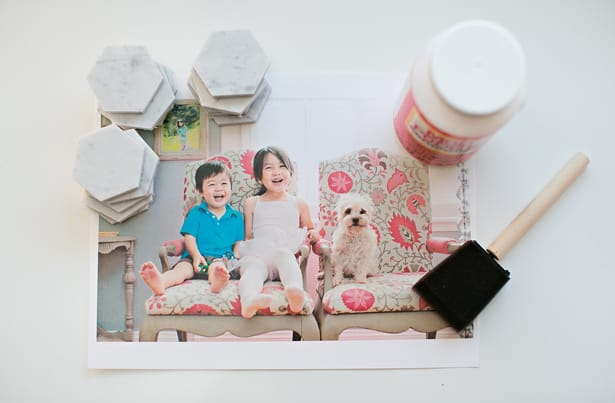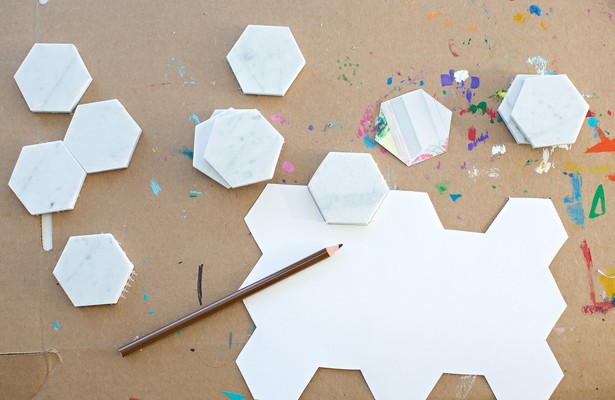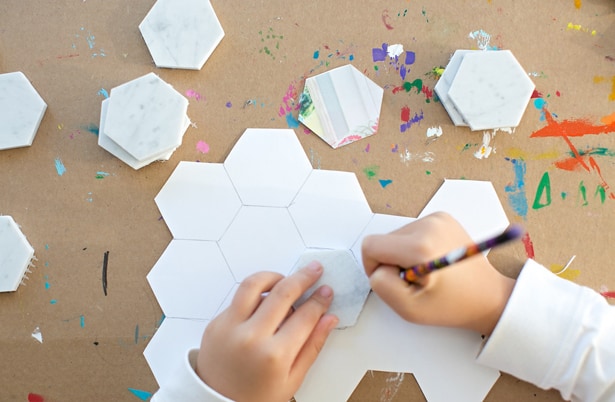 Step 1. Flip your photo page photo side down. Arrange the tiles on the paper, trace around the outline. Cut that out. Then place the tiles again on the paper outline and trace them one by one. Cut out each tile.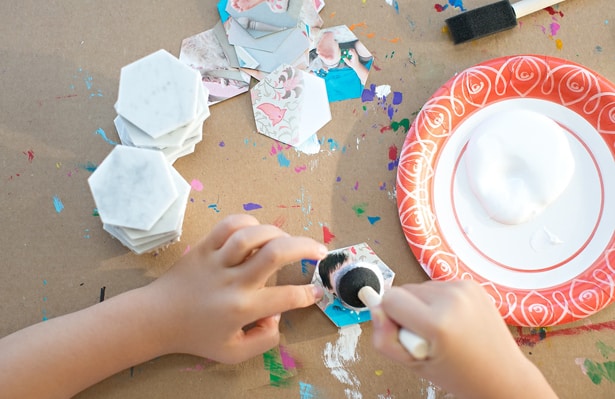 Step 2. Apply each cut out piece of paper onto a tile using a foam brush and Mod Podge. Allow to dry. Apply a finishing spray if you'd like for extra protection. You're done.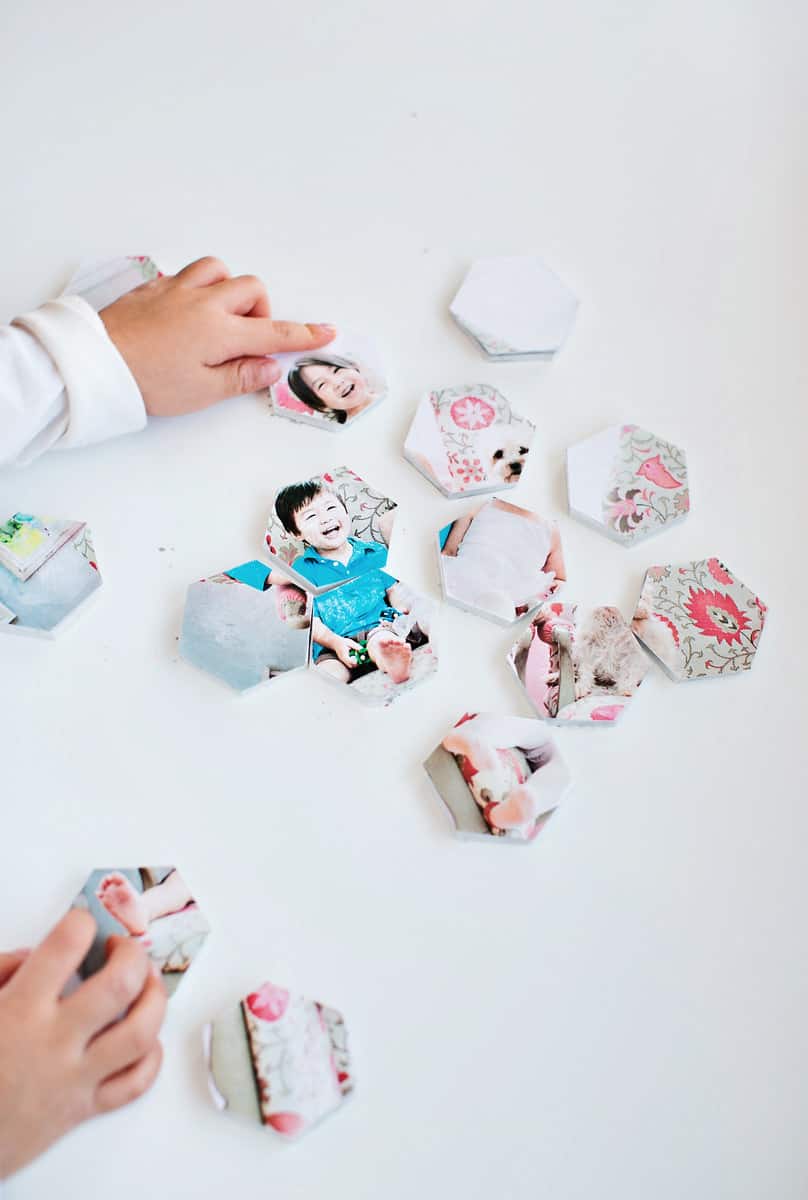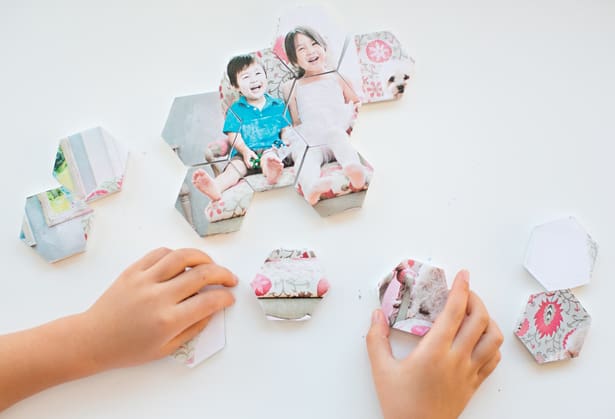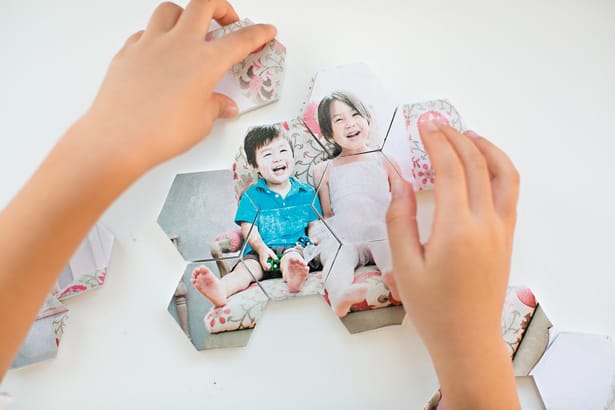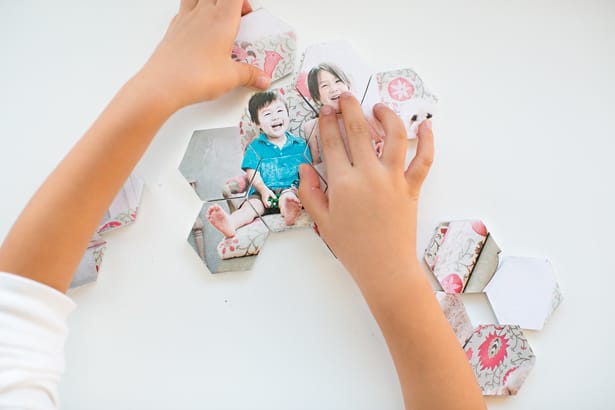 The puzzle pieces are so much fun to play around with and configure into the photo.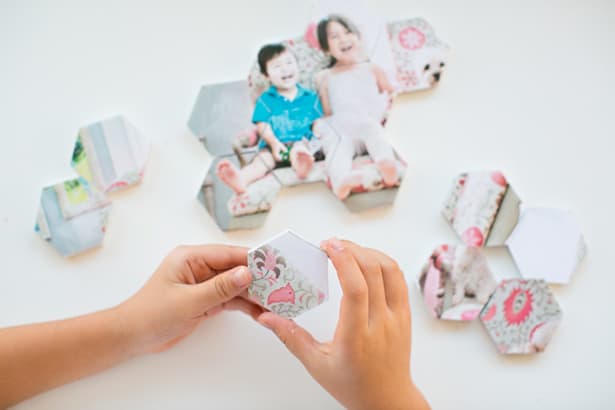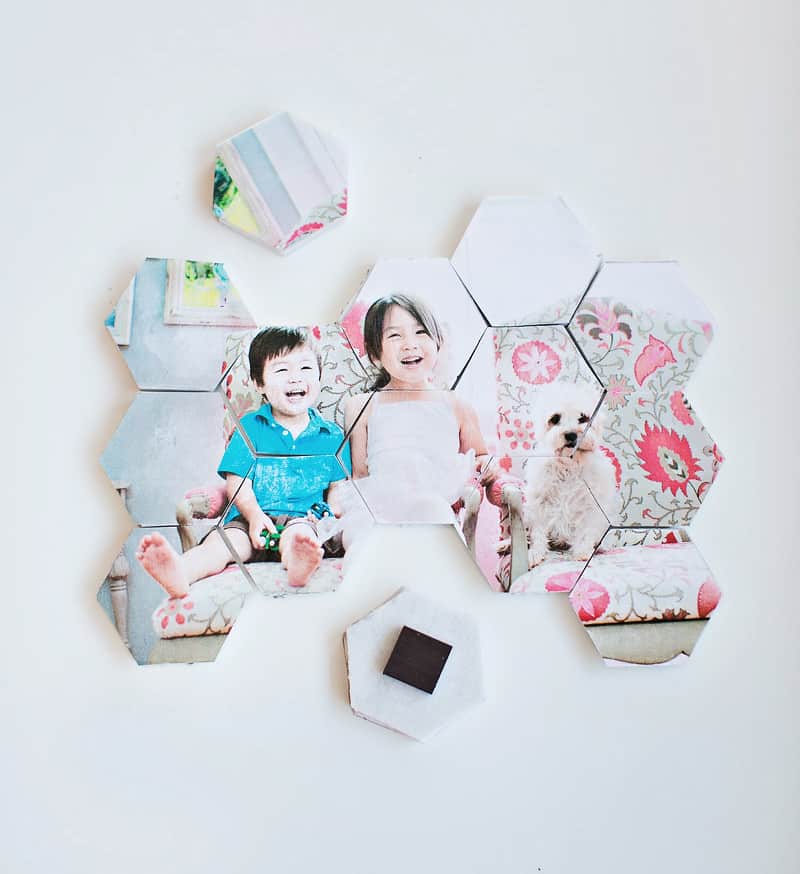 If you have a magnetic board, you can also attach magnets to the back of the tile pieces or place them on your refrigerator.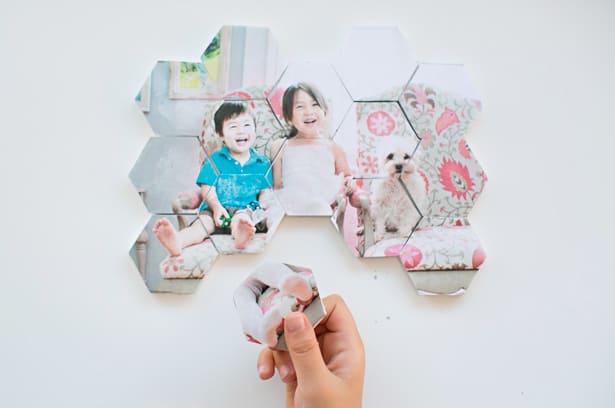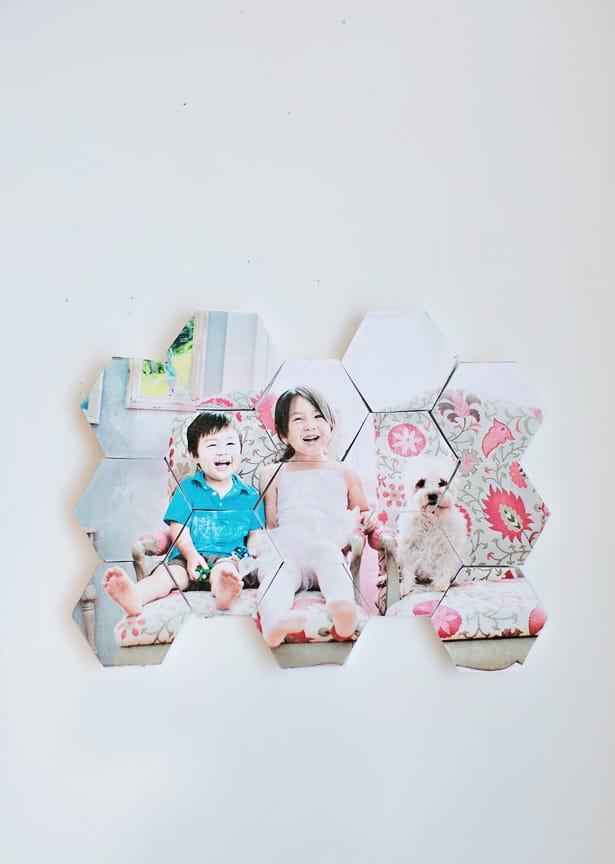 What are some of your favorite ways your play with puzzles? Take a look at more fun puzzle ideas here!