I always like to make a couple of handmade gifts for my children each holiday season. Not only is it more meaningful to give them something I've personally created, they also end up appreciating the gift's uniqueness. My hope is that they'll in turn want to create gifts for special people in their lives one day.
With the busy holiday season, it's often hard to find time to set aside to craft. So I've rounded up this fantastic list of DIY toys you can make for kids, all requiring 6 items or less. Included are a few personal favorites I've made for my own kids the last year, some from our awesome contributors, and many other simple and easy projects. Take a look below and let us know your favorites!
Are you making handmade gifts this year? Take a look here for more fun holiday ideas!
*Make sure to click on the links below to check out the full tutorial.
**In the case of a project requiring scissors/knife, glue or tape, these items were not counted in the list of supplies needed as they're common materials you probably already have on hand.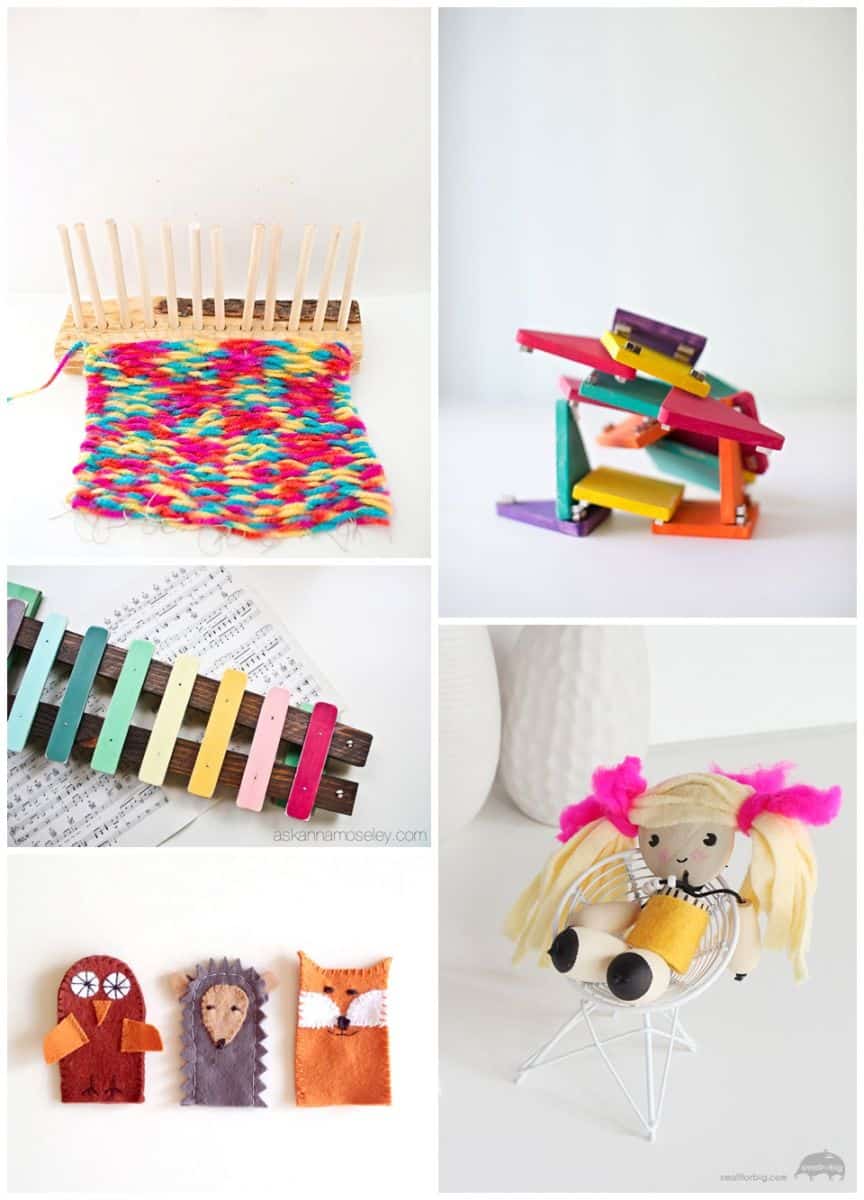 1. DIY Loom | hello, Wonderful
2. Magna Tiles | hello, Wonderful
3. Xylophone | Somewhat Simple
4. Felt Finger Puppets | Handmade Charlotte
5. Wooden Beaded Dolls | Small for Big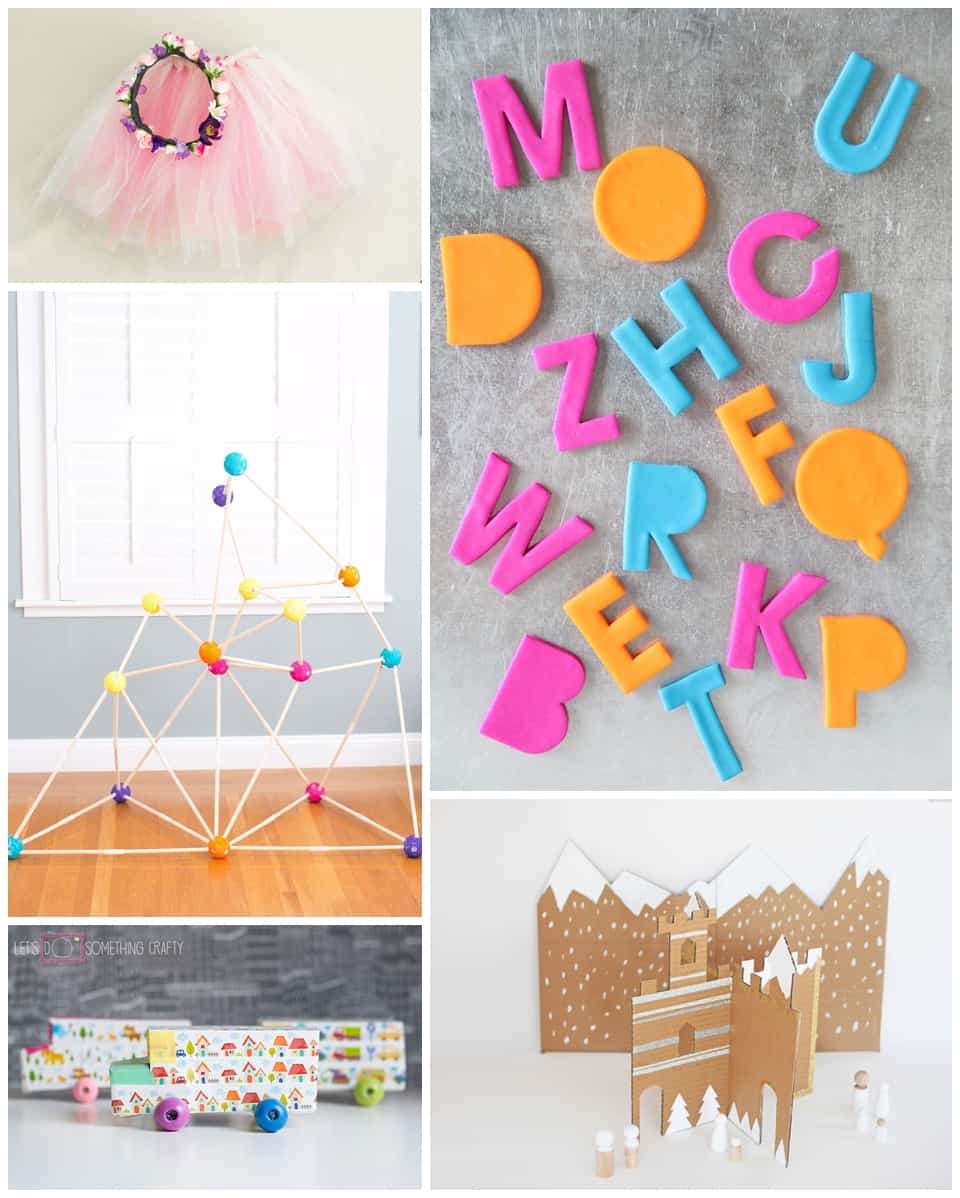 6. Fairy Tutu and Wreath | The Nonpareil Home
7. Clay Alphabet Magnet | Handmade Charlotte
8. Stick Fort | hello, Wonderful
9. Cardboard Cars | Let's Do Something Crafty
10. Winter Cardboard Castle | hello, Wonderful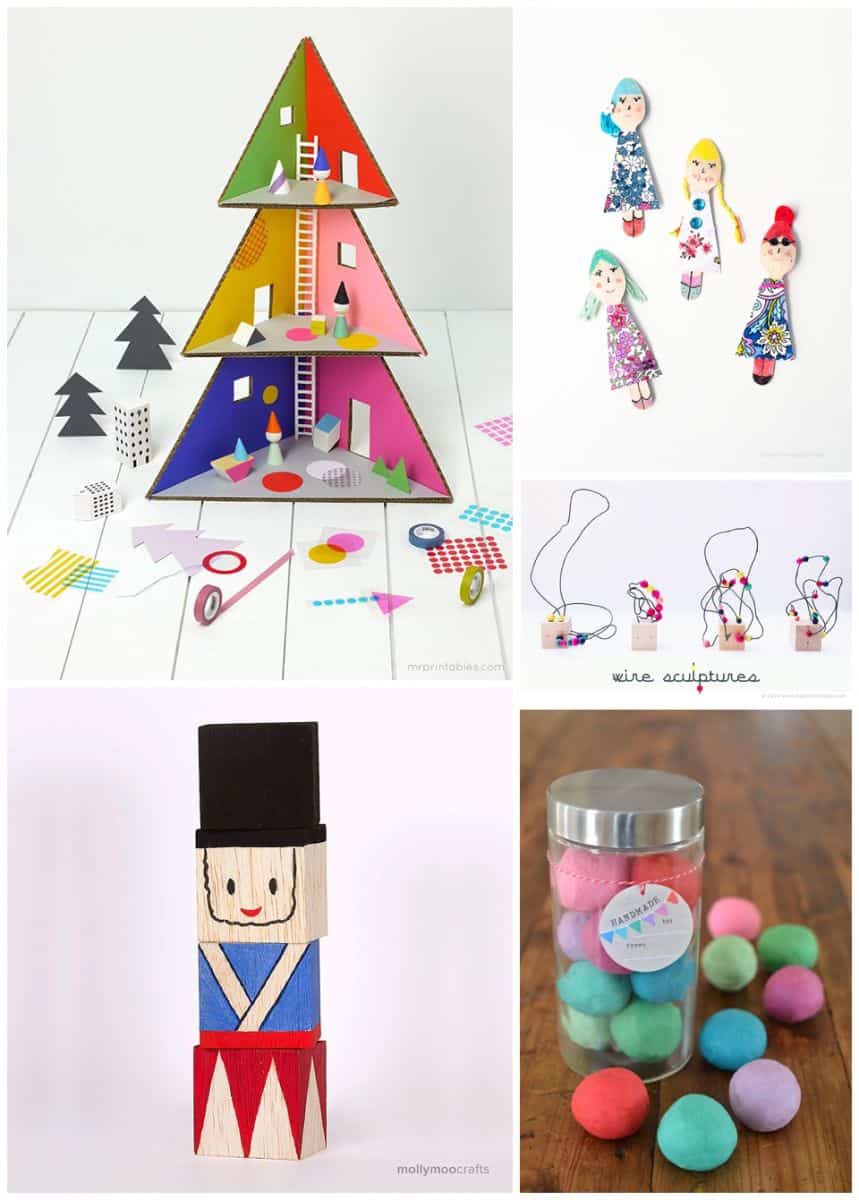 11. Christmas Tree House | Mr. Printables
12. Wooden Spoon Dolls | Love From Ginger
13. Wire Sculptures | Babble Dabble Do
14. Nutcracker Blocks | MollyMoo
15. Play Dough Gift | Art Bar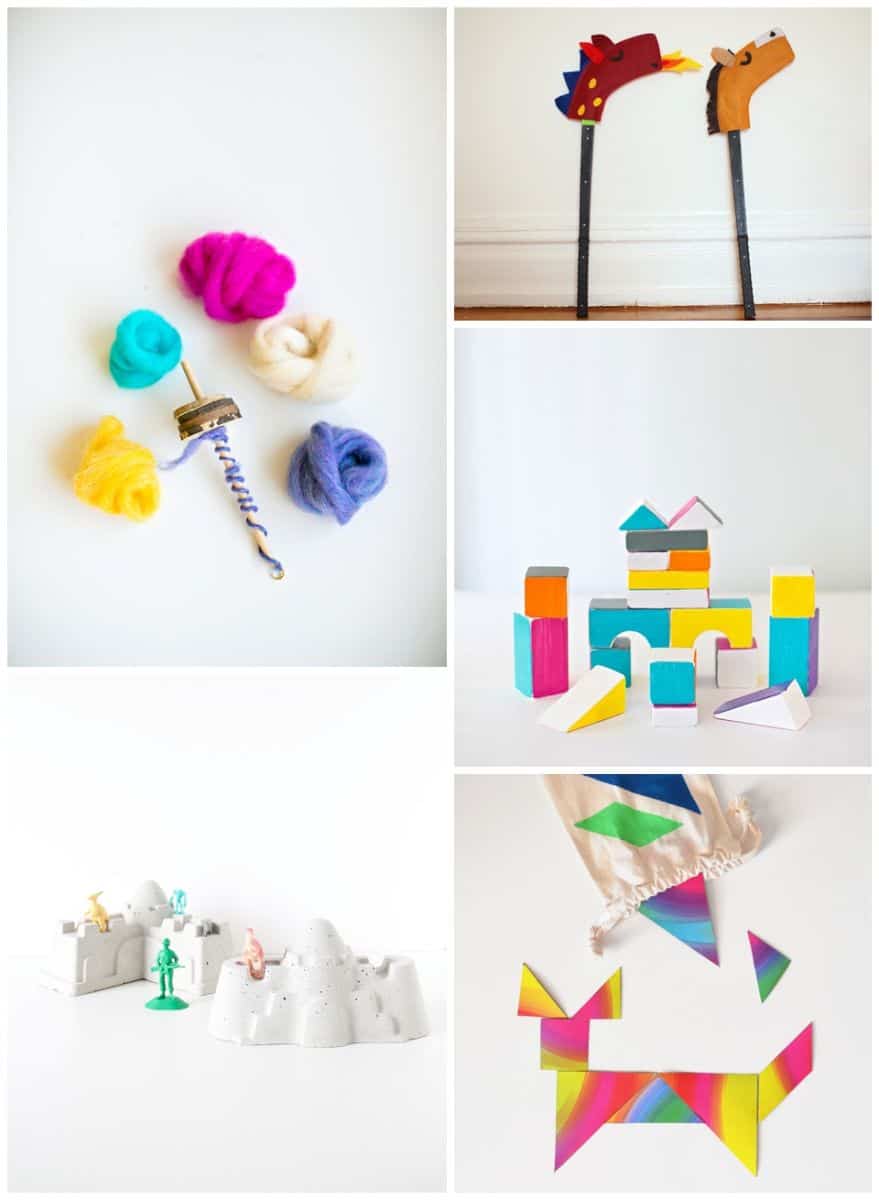 16. DIY Spindle | hello, Wonderful
17. Hobby Horse | Pink Stripey Socks
18. Modern Wooden Blocks | hello, Wonderful
19. Cement Castle | And We Play
20. Tangram Puzzle | Dream a Little Bigger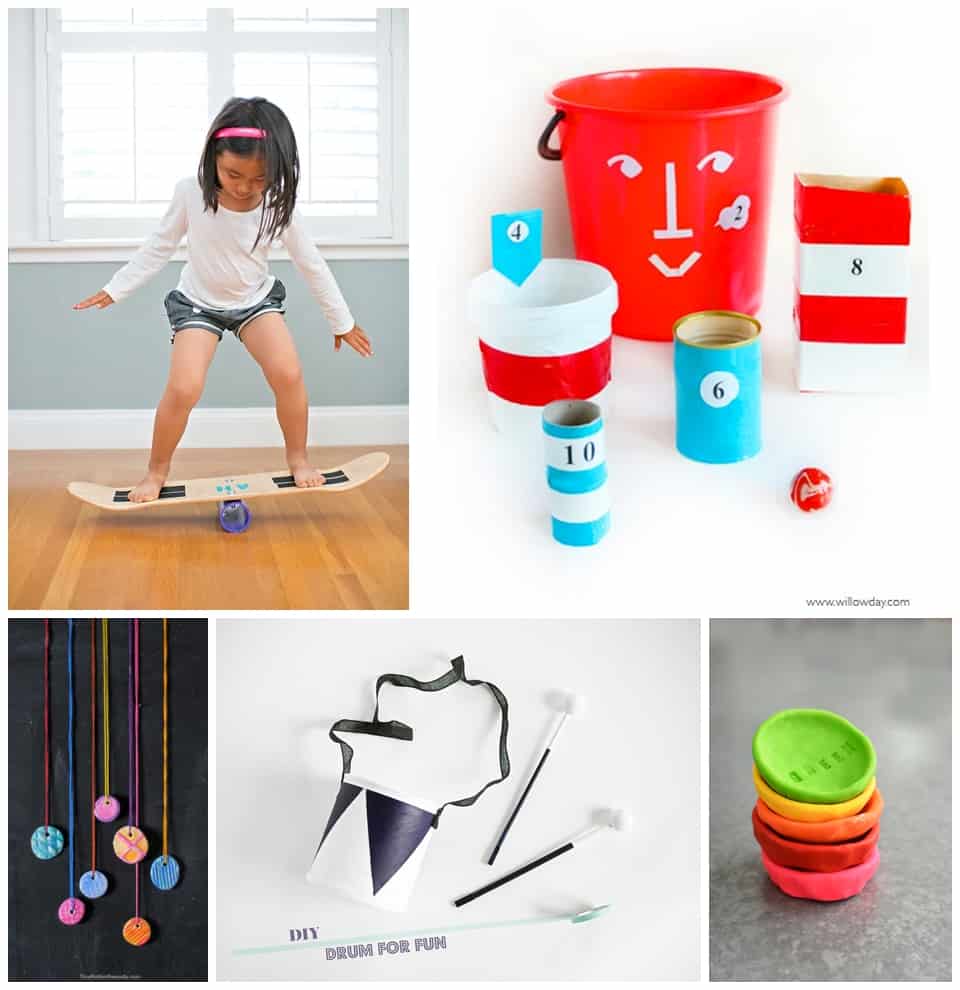 21. Skate Balance Board | hello, Wonderful
22. Tossing Game | Willowday
23. Textured Clay Pendants | Tiny Rotten Peanuts
24 Drum Set | La Maison de Loulou
25. Rainbow Pinch Pots | hello, Wonderful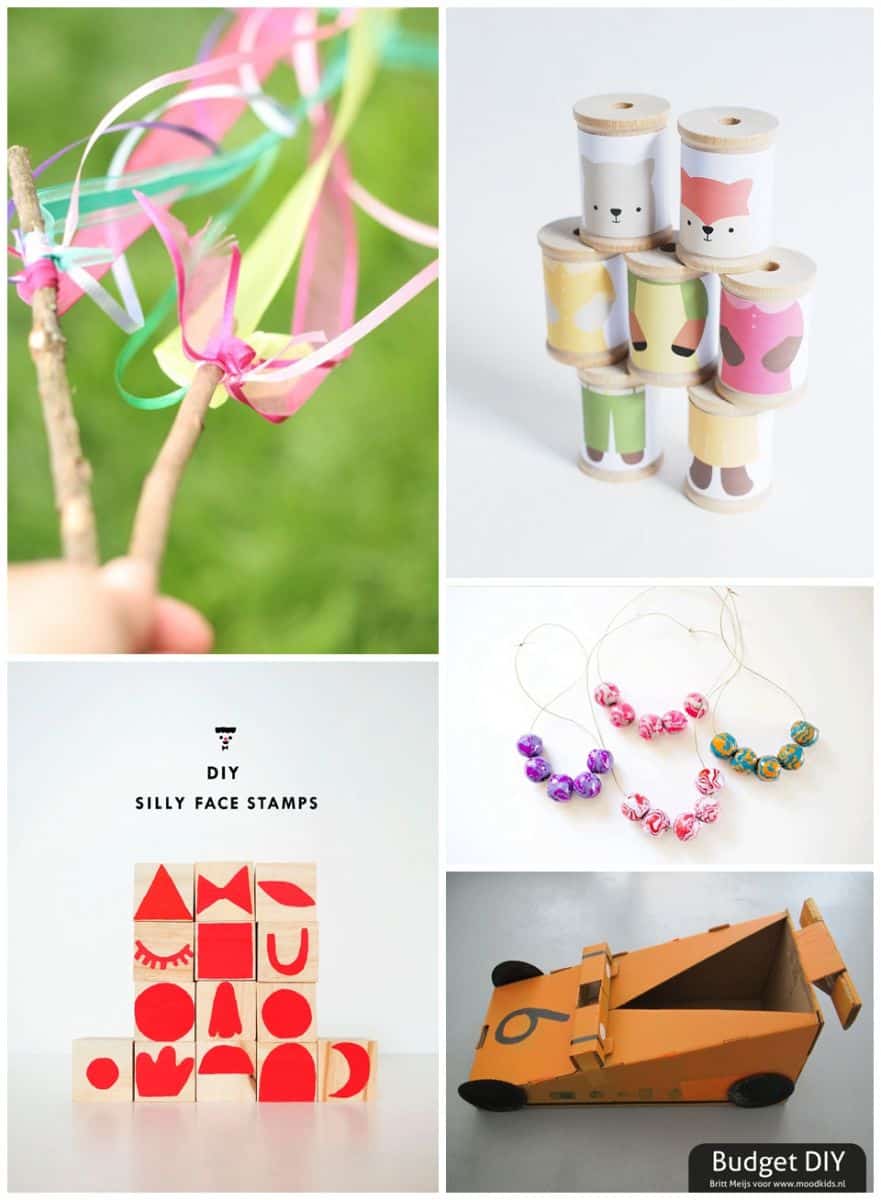 26. Twirling Ribbon Sticks | Happy Hooligans
27. Animal Spool Blocks | Handmade Charlotte
28. Silly Face Stamps | Mer Mag
29. Clay Wooden Bead Necklaces | hello, Wonderful
30. Cardboard Race Car | Mood Kids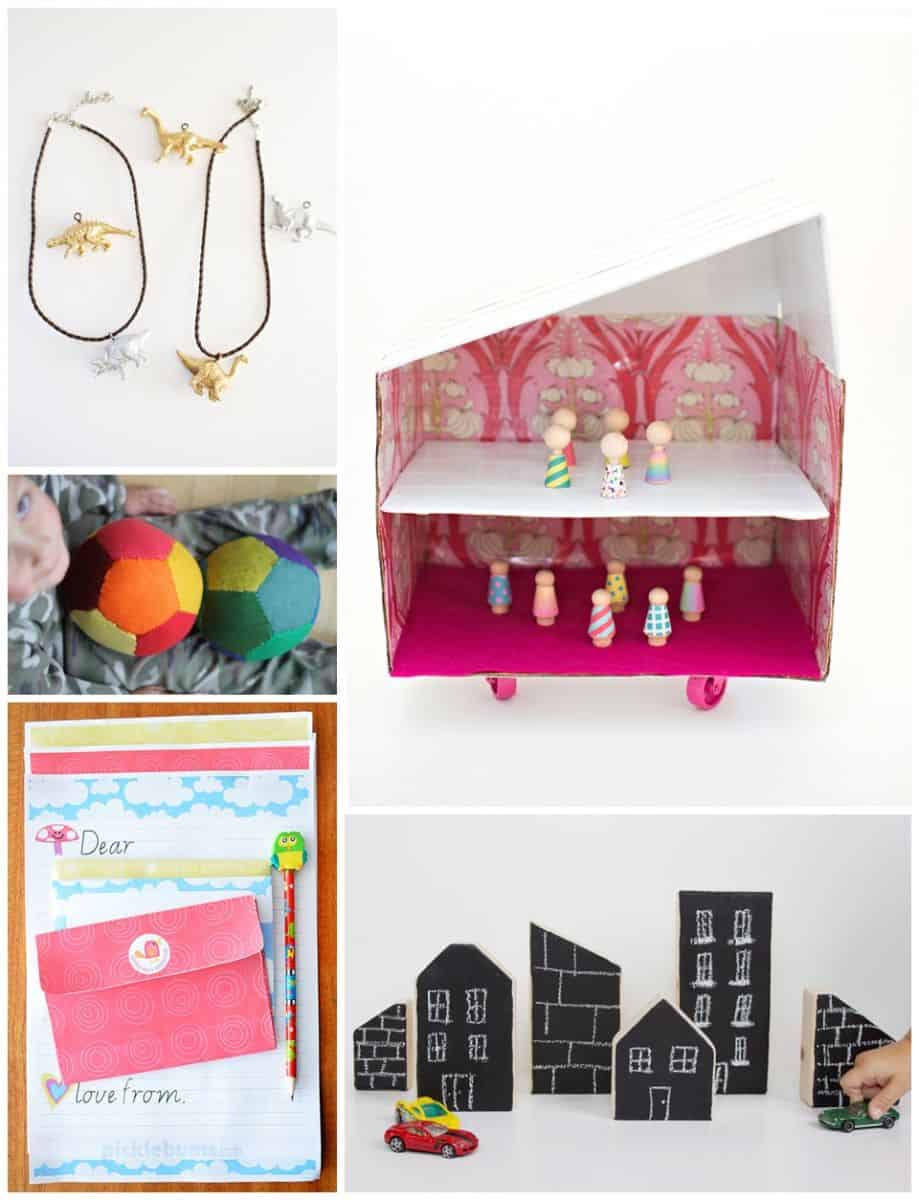 31. Dinosaur Necklace | hello, Wonderful
32. Cardboard House on Wheels | hello, Wonderful
33. Felt Soccer Ball | Do Small Things With Love
34. Printable Letter Writing Set | Picklebums
35. Chalkboard Wood City Blocks | Hellobee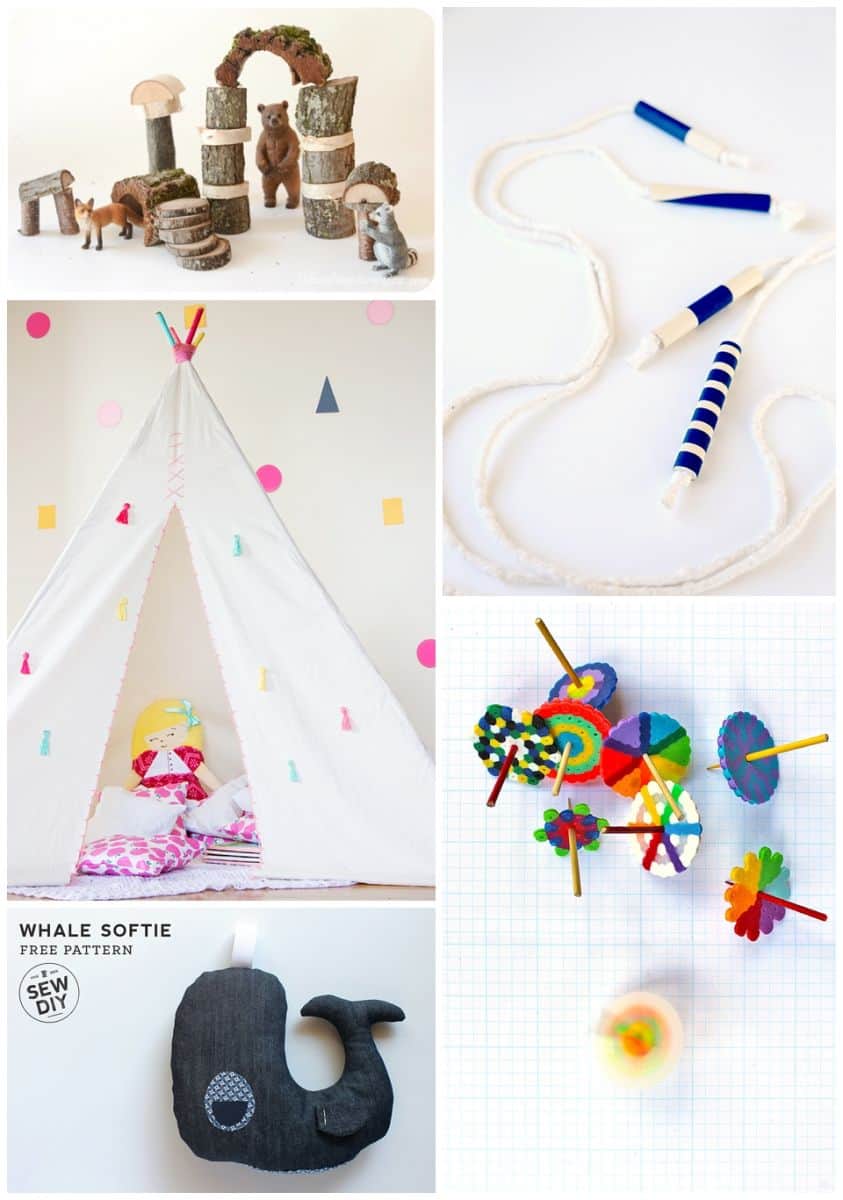 36. Wooden Nature Blocks | Adventure in a Box
37. DIY Jump rope | Say Yes
38. DIY Teepee | Simply Earnest
39. Whale Softie | Sew DIY
40. Spin Top Toy | Babble Dabble Do