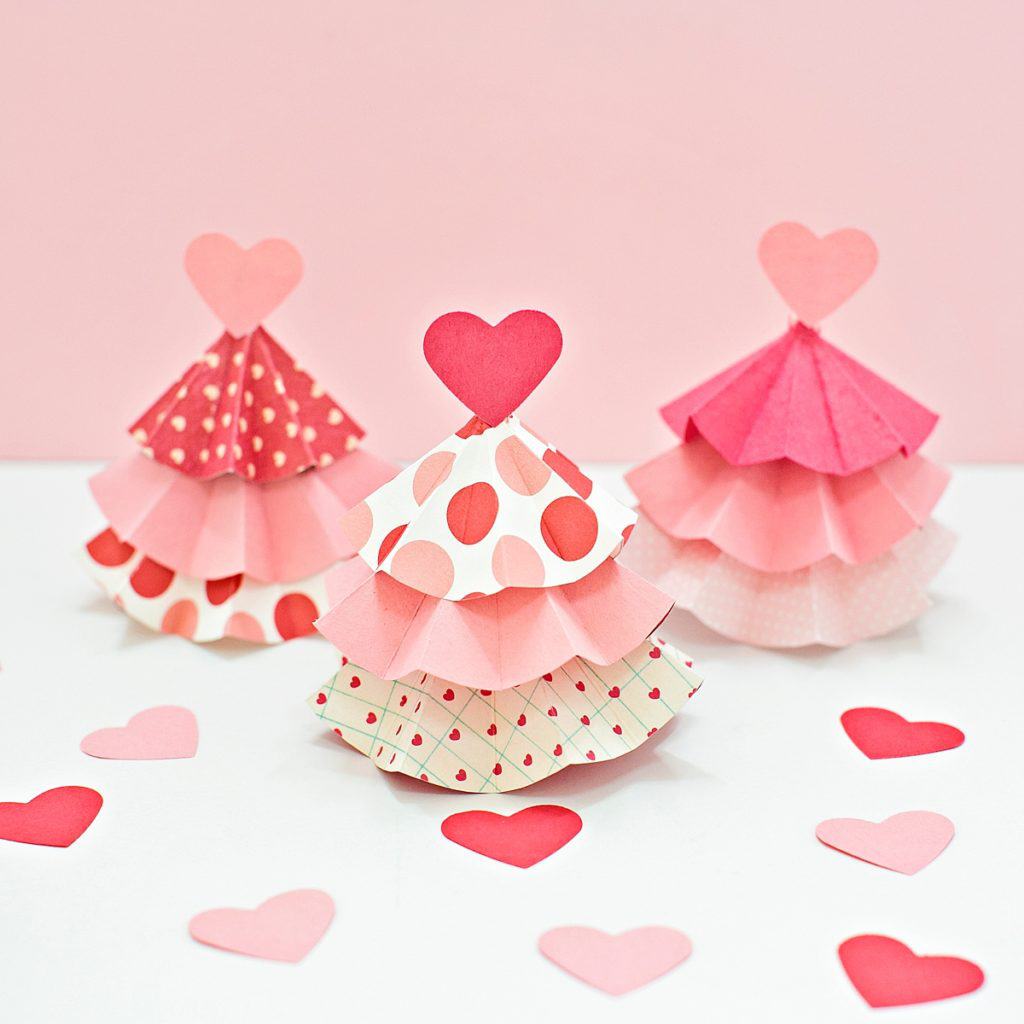 Valentine Paper Tree Craft
Follow us on Instagram for more fun ideas for kids!
Scroll all the way down to watch the video below for the step-by-step video in how to make this cute Valentine Paper Tree Craft. Make sure to subscribe to our YouTube channel for more fun videos!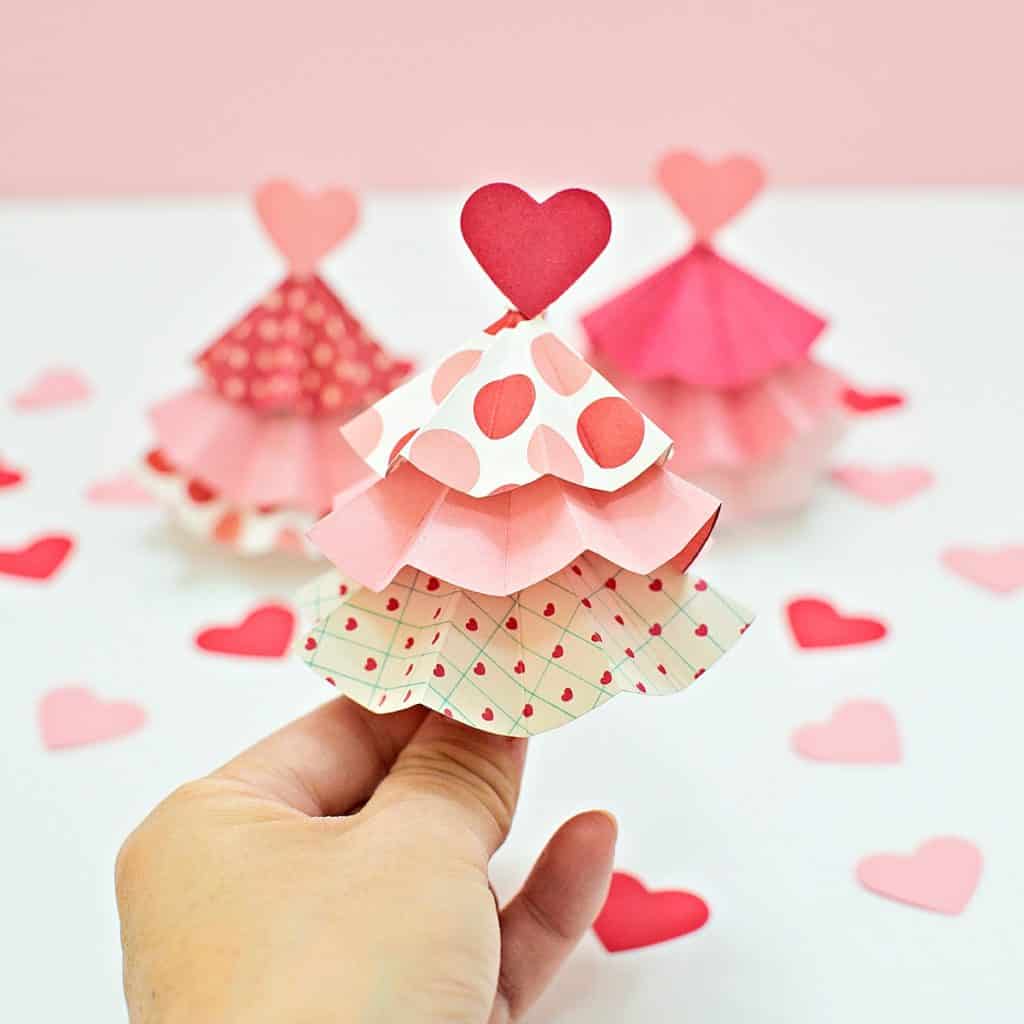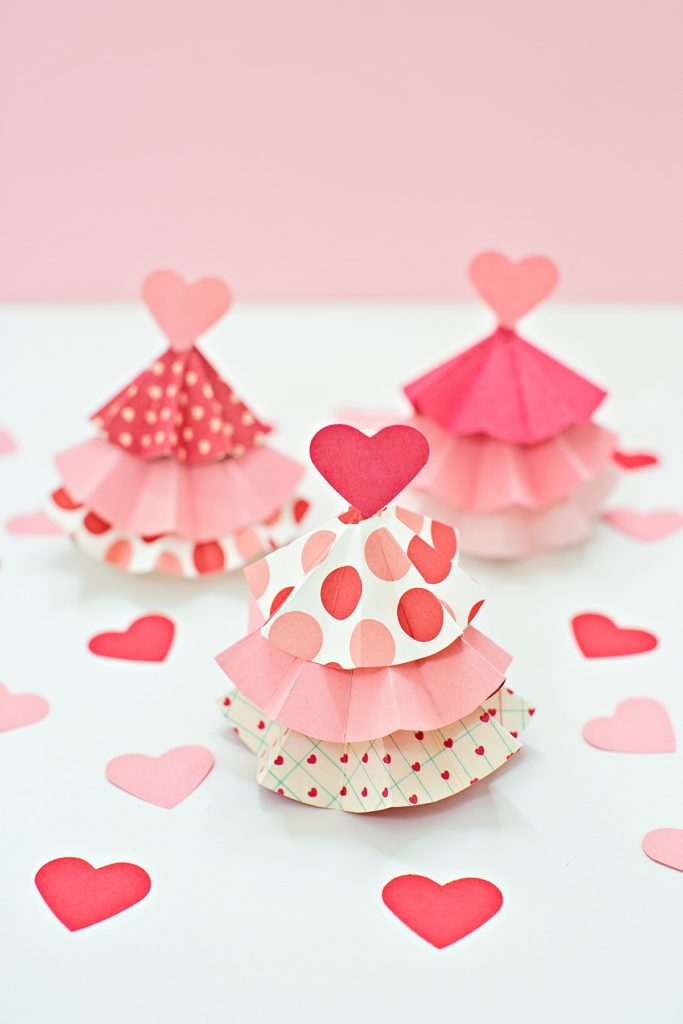 Over the holidays we made these festive Paper Tree Ornaments and we thought they would make cute Valentine Paper Trees as well!
These are so easy to make with our free printable template! All you need is the same template as our paper trees but you'll need to punch out a little heart to add on top instead of the star included.
Another twist is that these trees are standing up instead of hung like ornaments, so we used a straw underneath to make them stand upright.
You can scroll down to watch the video to see how we did this part. You can also watch our Paper Tree Ornament video as well to see how to make tree ornaments instead!
These sweet paper trees make an adorable Valentine craft, but also pretty decor! They would make adorable Valentine table party decorations!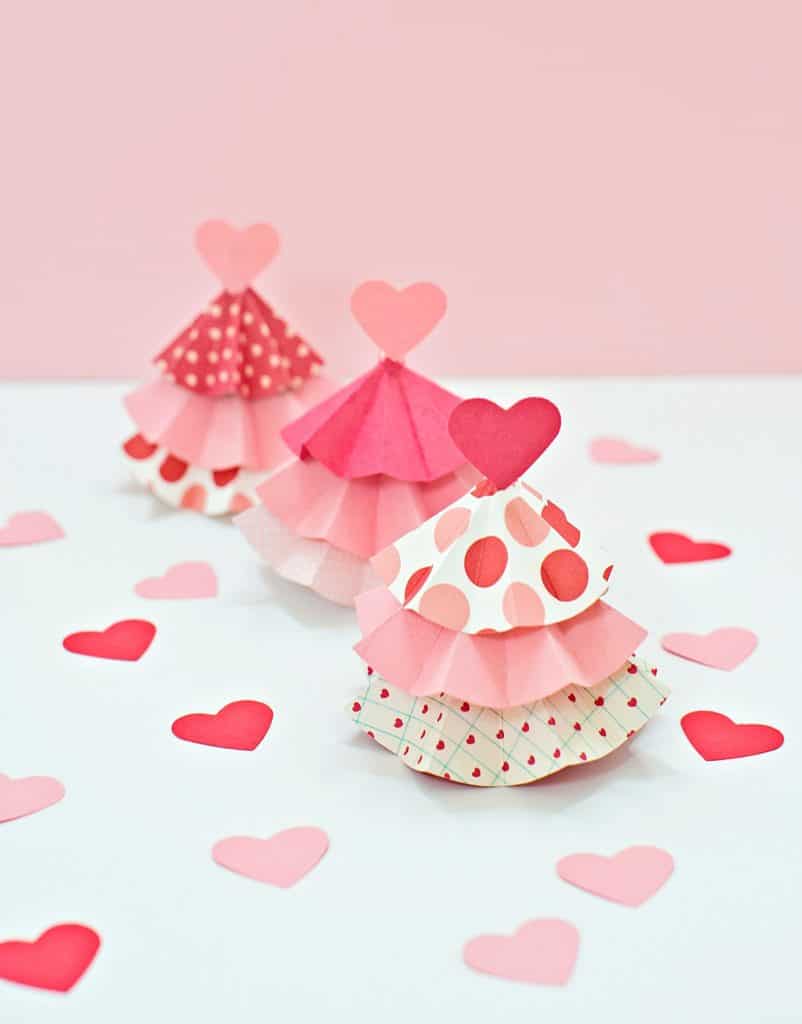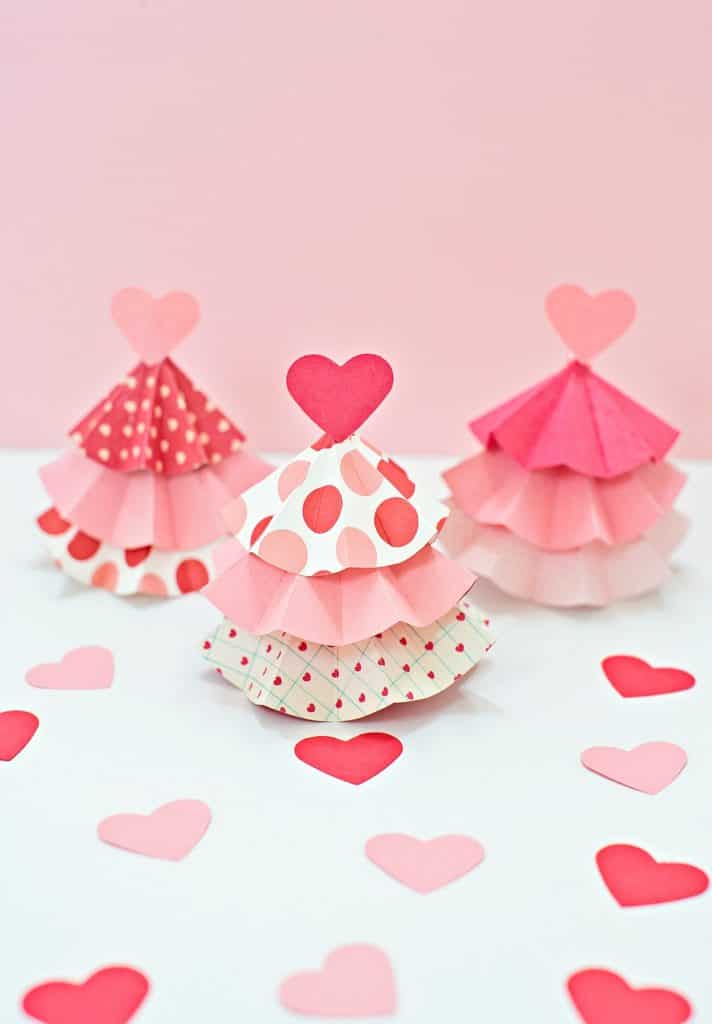 VALENTINE PAPER TREE CRAFT – MATERIALS:
Colorful cardstock or patterned papers in red, white and pink colors.
Large needle or something sharp to poke through the center of the trees
Straws
Glue
Scissors
Free Printable tree template (download over at our paper tree ornament post, note that printable includes a star topper so you'll need a heart punch as well if you want to top with a heart instead of a star, like we did here).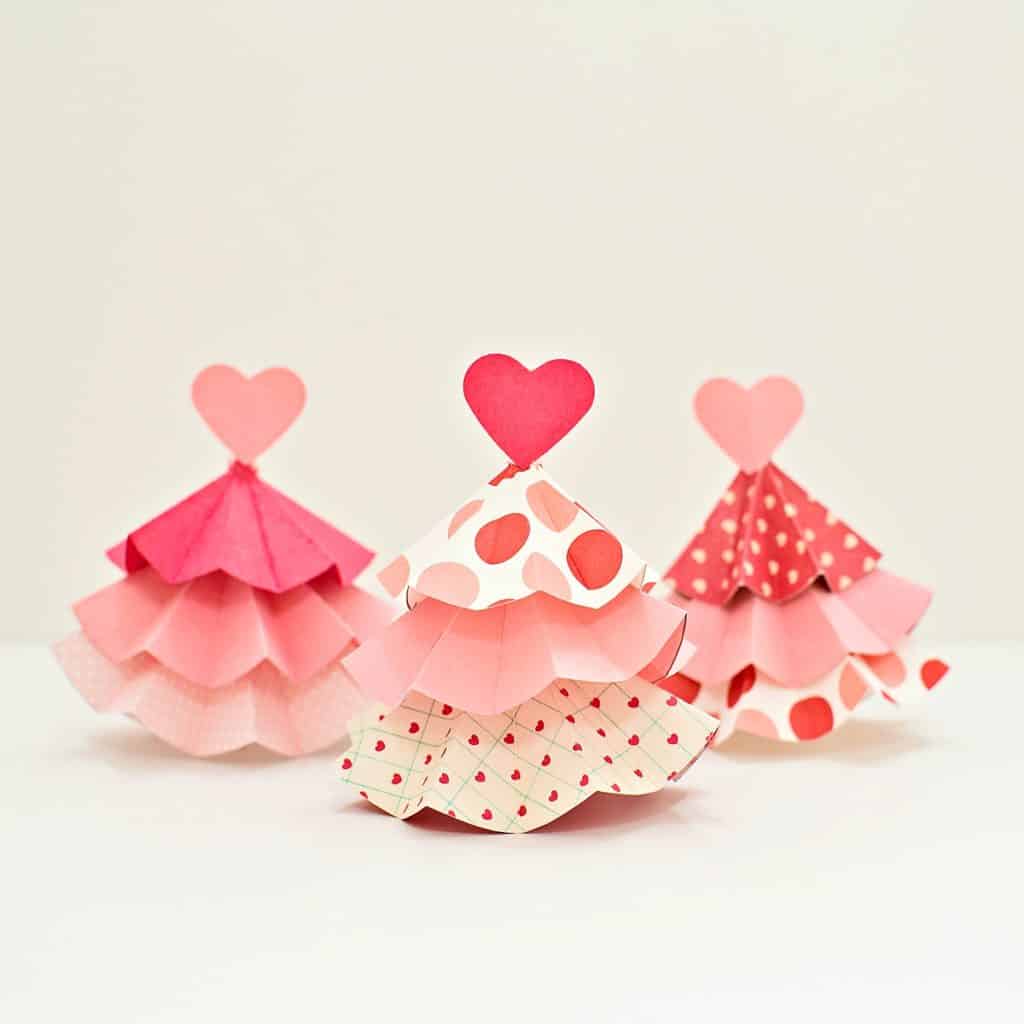 INSTRUCTIONS:
Step 1. Print out and cut out the free printable template. There are 3 sizes for the circle.
Step 2. Start folding the circle in half and then keep going in half over and over again. The lines are to show you there are 16 lines.
Step 3. Once you have folded all 3 size circles, poke a hole on top with your needle or similar sharp object and thread a straw through to hold all 3 circles together. Leave a tip at the top for the heart. Cut off excess straw at bottom, leaving enough to make the tree stand.
Step 4. Punch a heart on paper and glue to the top of the straw.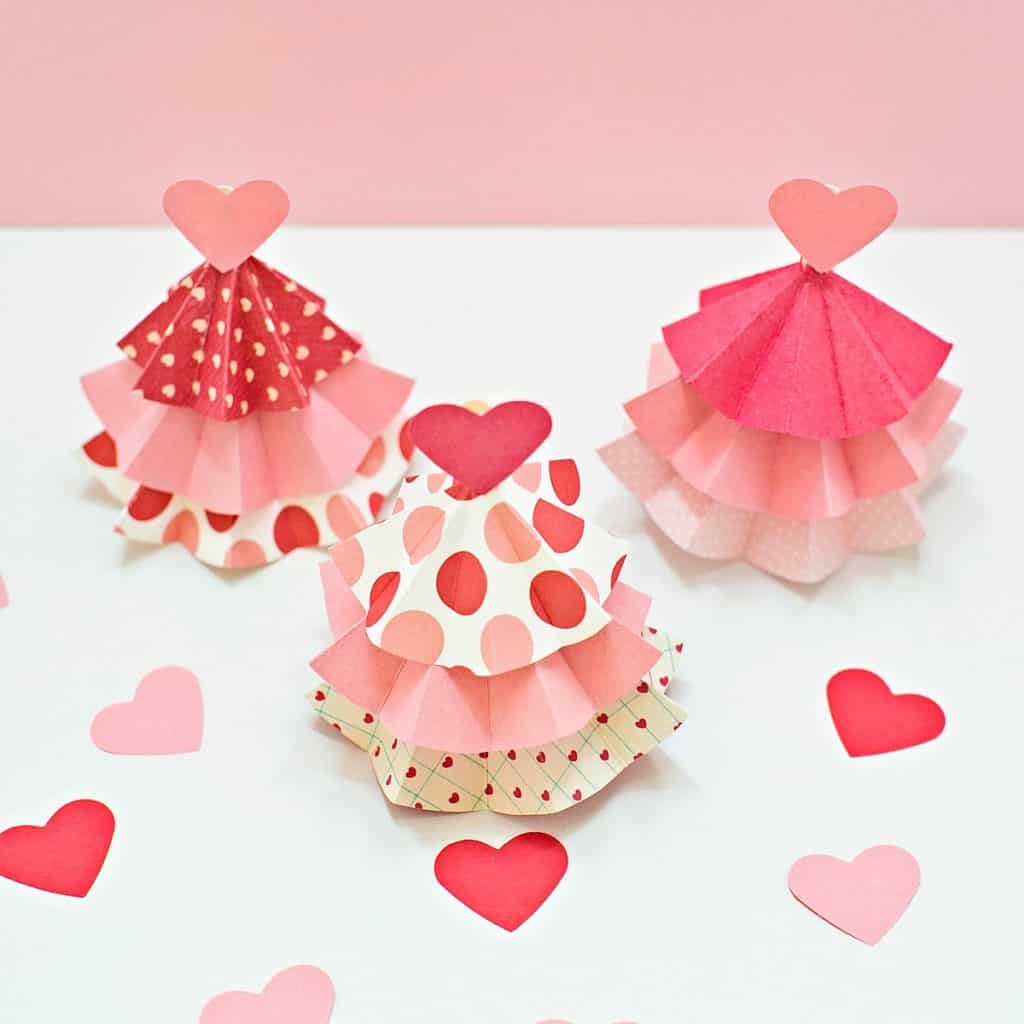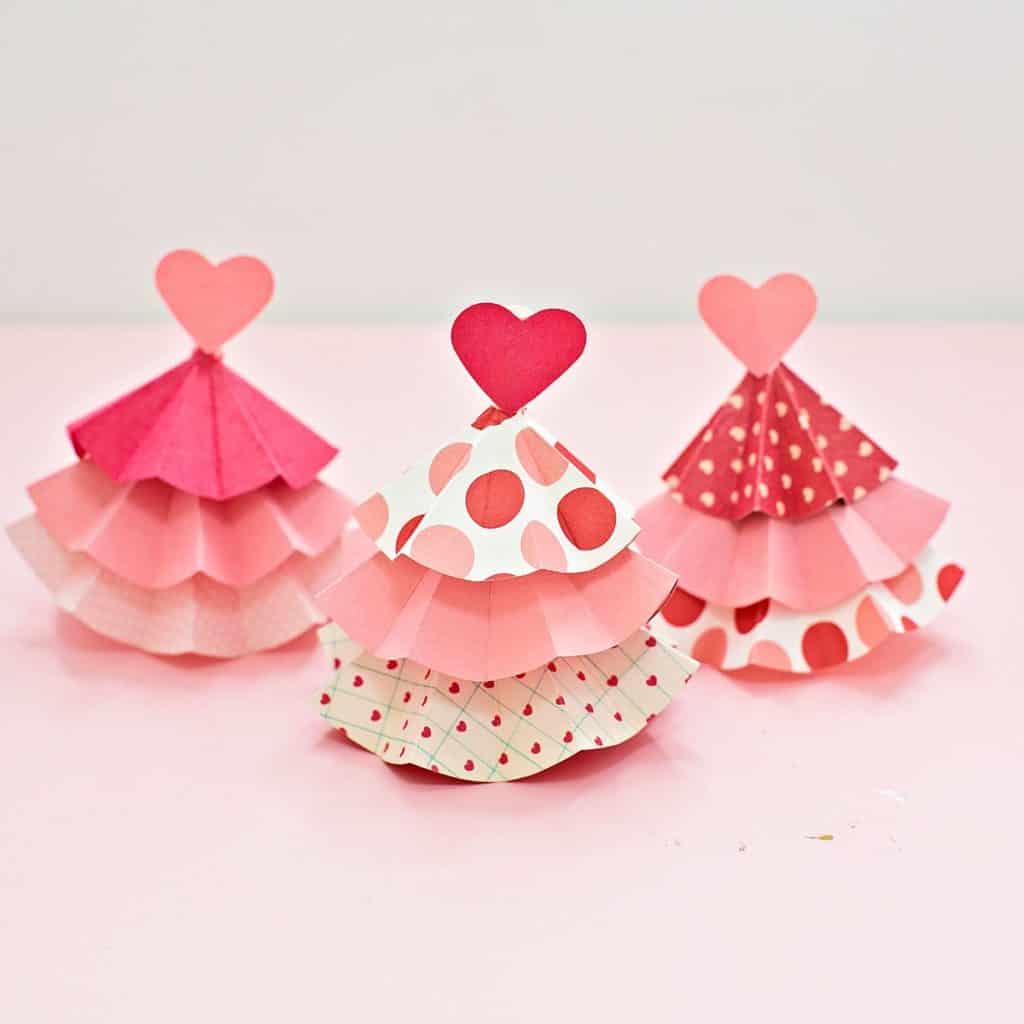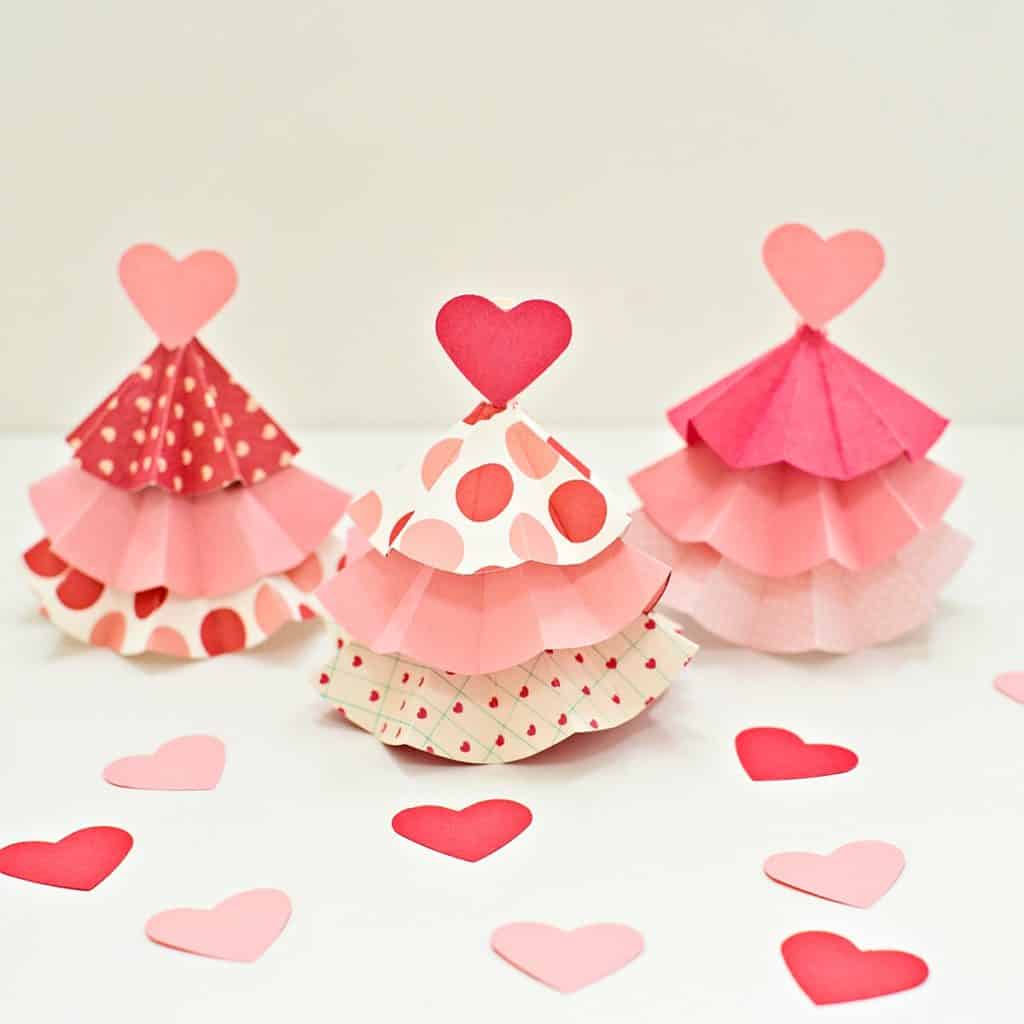 Watch the video below to make this Valentine Paper Tree Craft

_____________________________________________________________________________________________
Disclosure: Some of the links in the post above are "affiliate links." This means if you click on the link and purchase the item, we will receive a small affiliate commission. Regardless, we give our promise that we only recommend products or services we would use personally and believe will add values to our readers.