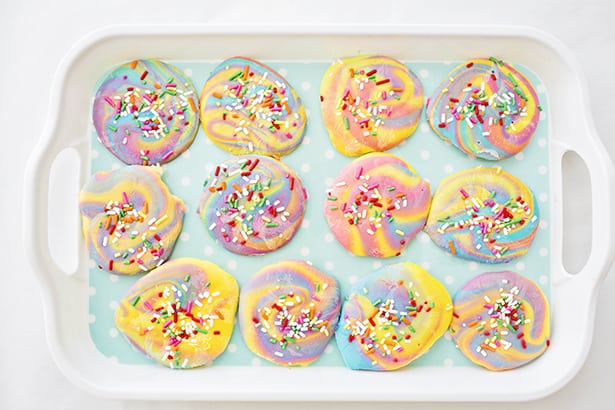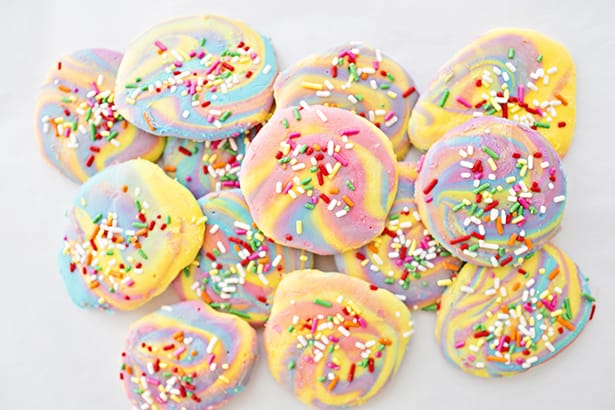 My kids love unicorns and bathroom jokes (what kid doesn't giggle at the word "poop?"). So I decided to combine their favorites into these fun Unicorn Poop Cookies! These aren't your ordinary cookies, though. We put a healthy twist by making them out of frozen yogurt bark! Have you ever tried making yogurt bark? It's one of our favorite easy, healthy kid snack. Check out our strawberry, watermelon and cereal versions!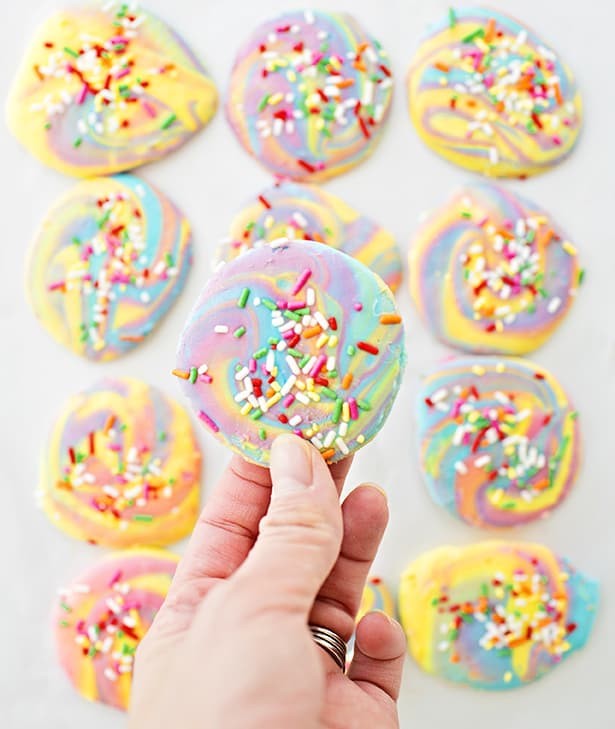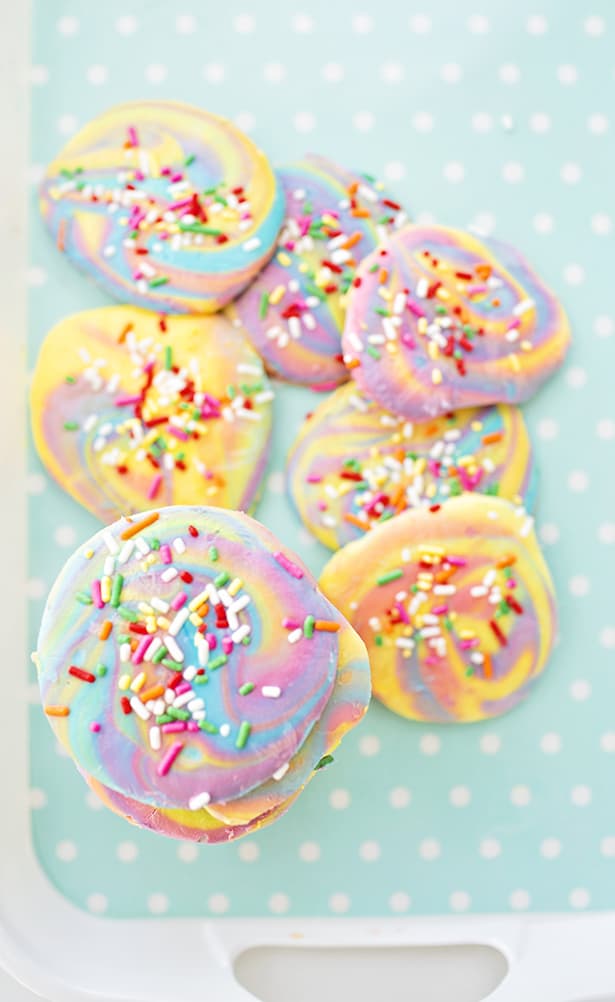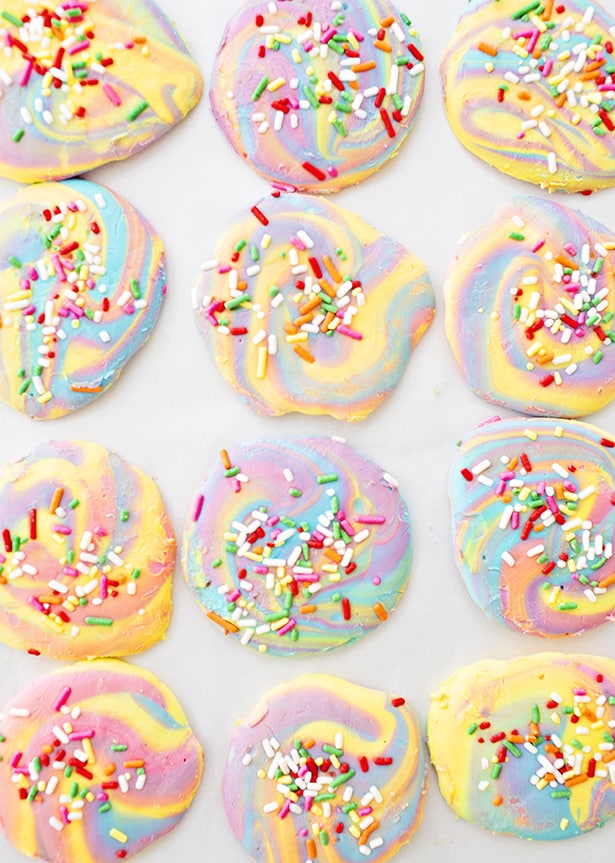 These magical "cookies" are a breeze to make. You'll just need a couple of ingredients and tools you probably already have in the kitchen. Watch the fun video above to see how to make these swirly, colorful Unicorn Poop Yogurt cookies and full instructions below!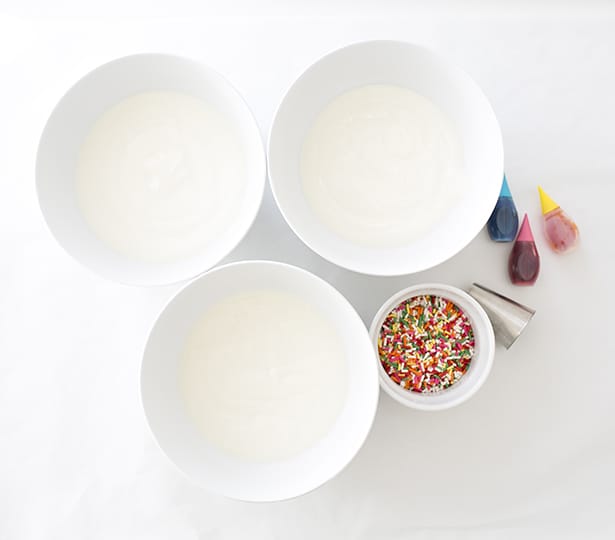 Unicorn Poop Frozen Yogurt Bark Cookies – Ingredients:
– Yogurt (we used vanilla)
– Food coloring (neon pink, blue and yellow)
– Plastic zipper bag or pastry bag
– Round frosting tip
– Parchment paper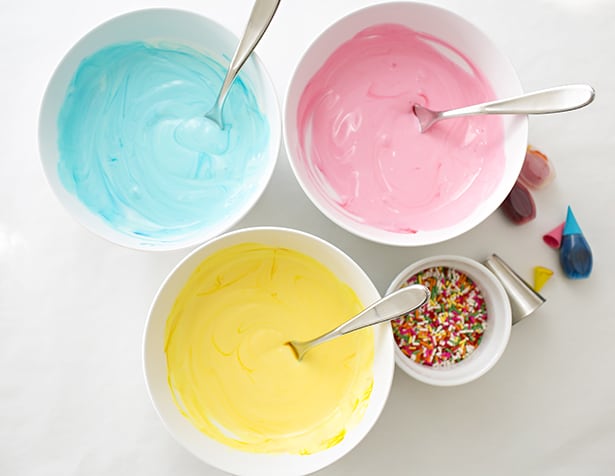 Step 1. Add yogurt to 3 bowls and a few drops of food coloring to each bowl, mix colors in well.
Step 2. Place parchment onto a tray.
Step 3. Add your rounded frosting tip to a zipper bag, snip off the end. Add your yogurt by color to the bag,try to not overlap the colors.
Step 4. Pipe rounded "cookies" onto the parchment tray. Act quick as the mixture is liquidy!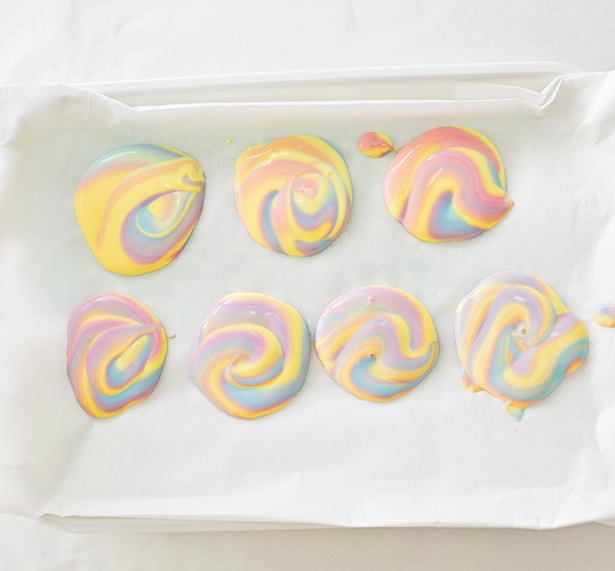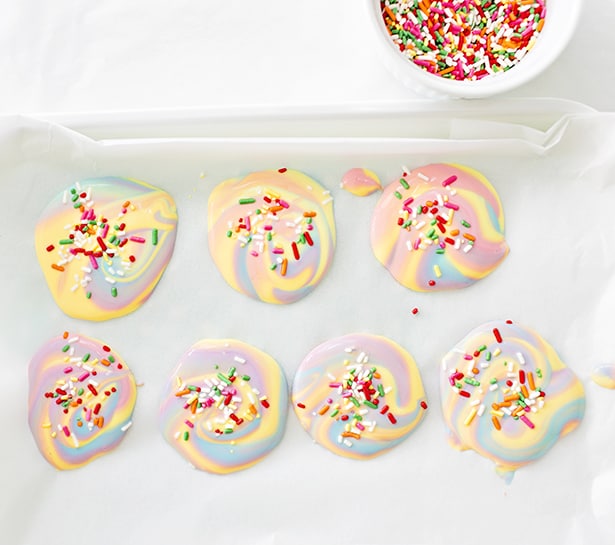 Step 5. Add sprinkles on top and place tray in the freezer for a few hours. Remove frozen Unicorn Poop Yogurt Bark cookies and enjoy!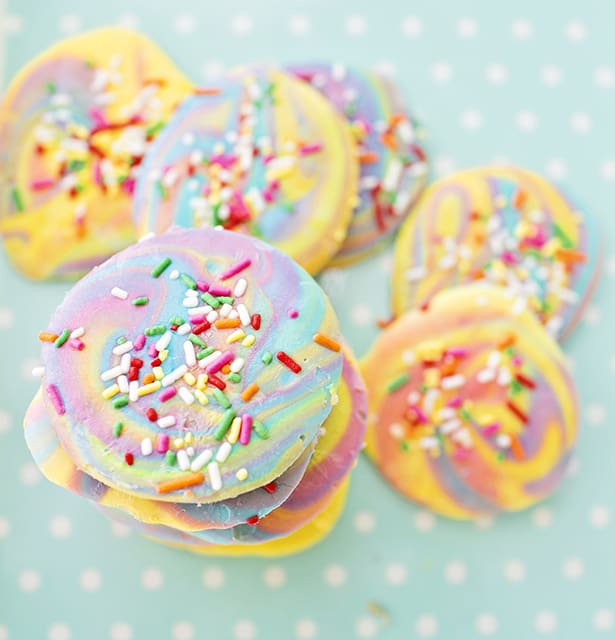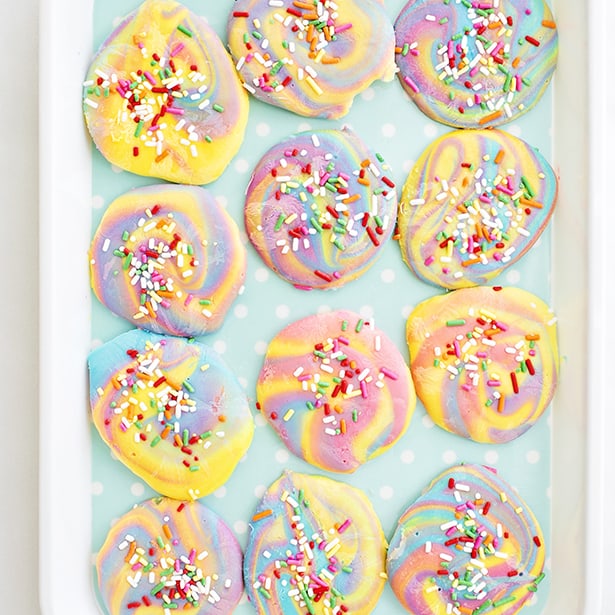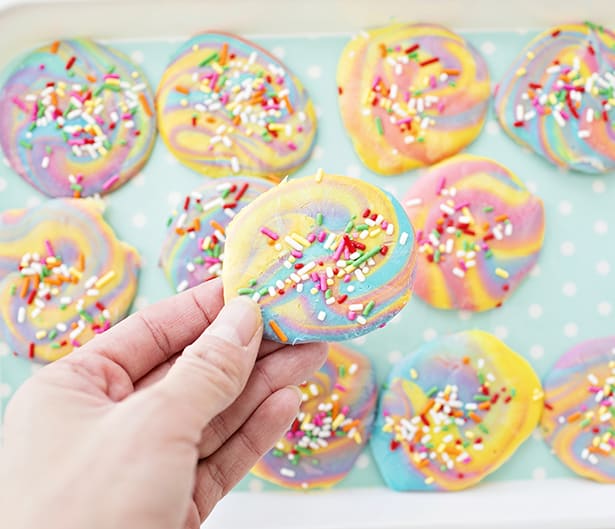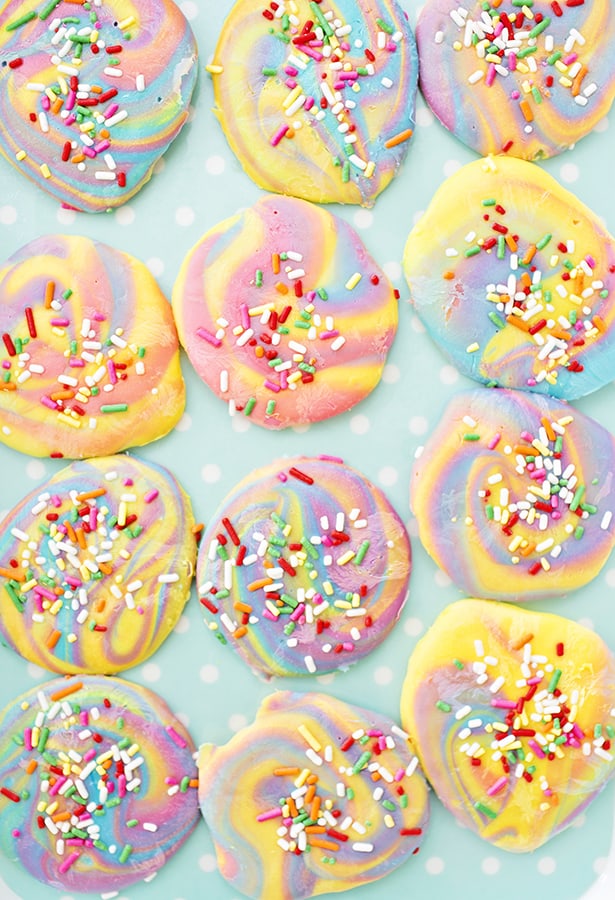 These "cookies" were a huge hit with my kids. They loved the bright colors and sprinkles and of course funny name. Unicorn Poop Frozen Yogurt Bark cookies are the next chocolate chip cookies. Give them a try with your kids!
Check out more easy yogurt snacks for kids and fun recipes.
______________________________________________________________________________________________________

Disclosure: Some of the links in the post above are "affiliate links." This means if you click on the link and purchase the item, we will receive a small affiliate commission. Regardless, we give our promise that we only recommend products or services we would use personally and believe will add values to our readers.