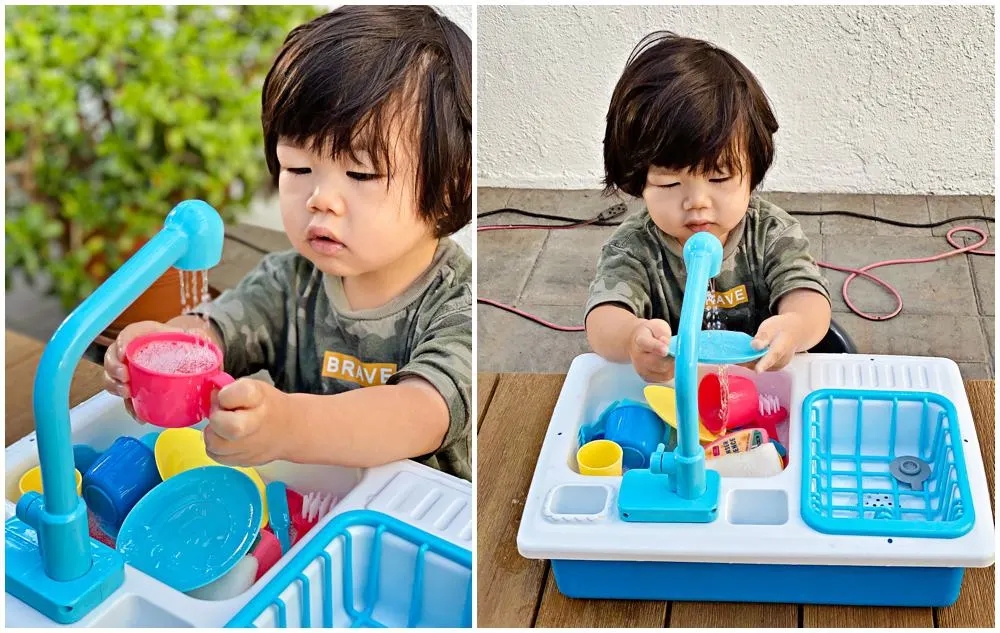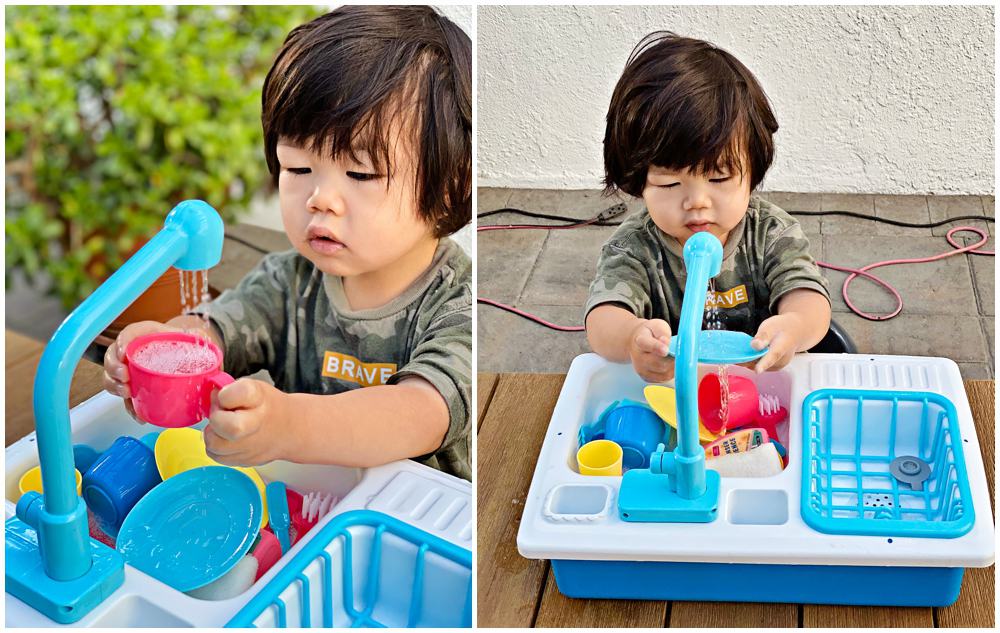 By using this site, you agree to our Terms of Use. This post may contain affiliate links. Read our disclosure policy.
Follow us on Instagram for more fun ideas for kids!
Watch the video below to see how to make this fun edible two ingredient taste safe paint for kids! Make sure to subscribe to our YouTube channel for more fun videos!
This toy play sink is a fun pretend play toy for toddlers and preschoolers that teaches practical life skills like washing dishes and hands properly.
My toddler is obsessed with this new toy play sink! It's a fun water toy that teaches practical skills like washing dishes.
In these COVID-19 times of utmost health and safety, it has also been a great way to emphasize the importance of washing hands properly
This particular play sink features 1 sink with 1 rubber stopper, 1 tub for water storage, 1 removable dish rack with drain, 1 battery-powered real faucet, 1 soft sponge and 1 bristle brush, 1 pretend dish soap, 4 mini plates, 8 assorted cups and cutlery.
However this model is out of stock at this time of writing. But not to worry, we found very similar models of toy play sinks here!
Most of them work the same way and are battery operated to bring water from the basin under the sink through the faucet.
What is great about this feature is that it doesn't waste water! You fill the bin on the bottom once and once you turn on the water, it drains in the bin and recycles it back up the faucet. How genius is that?!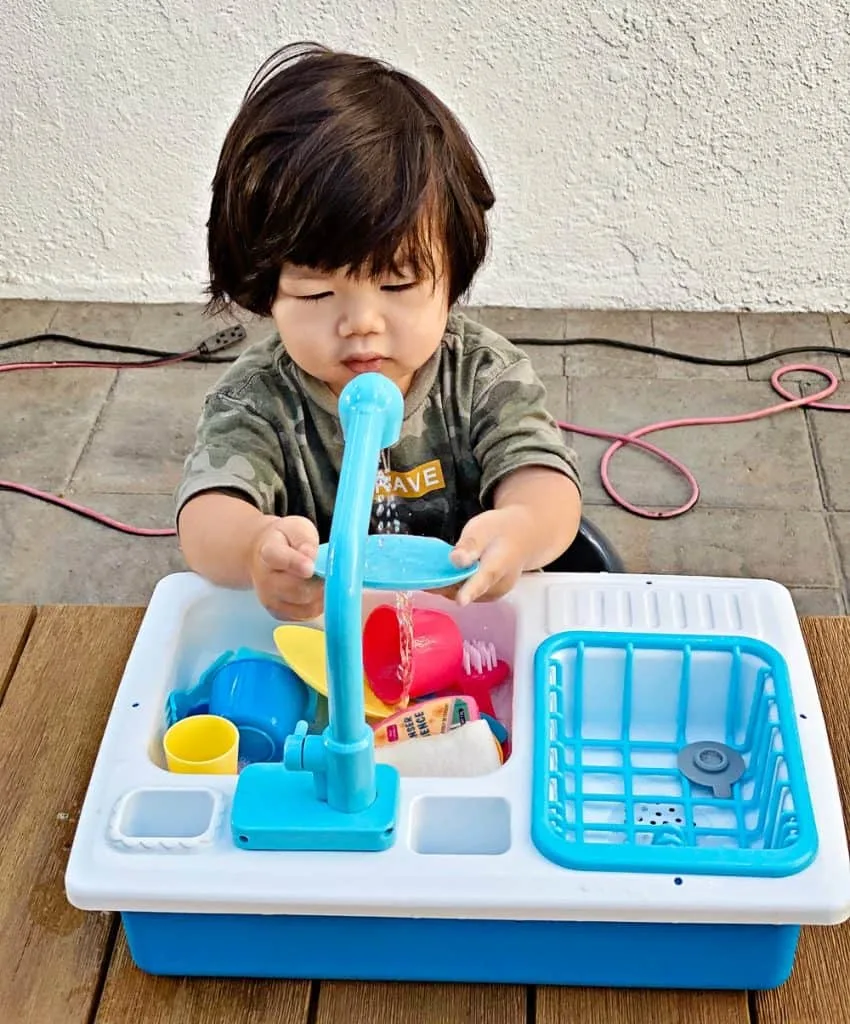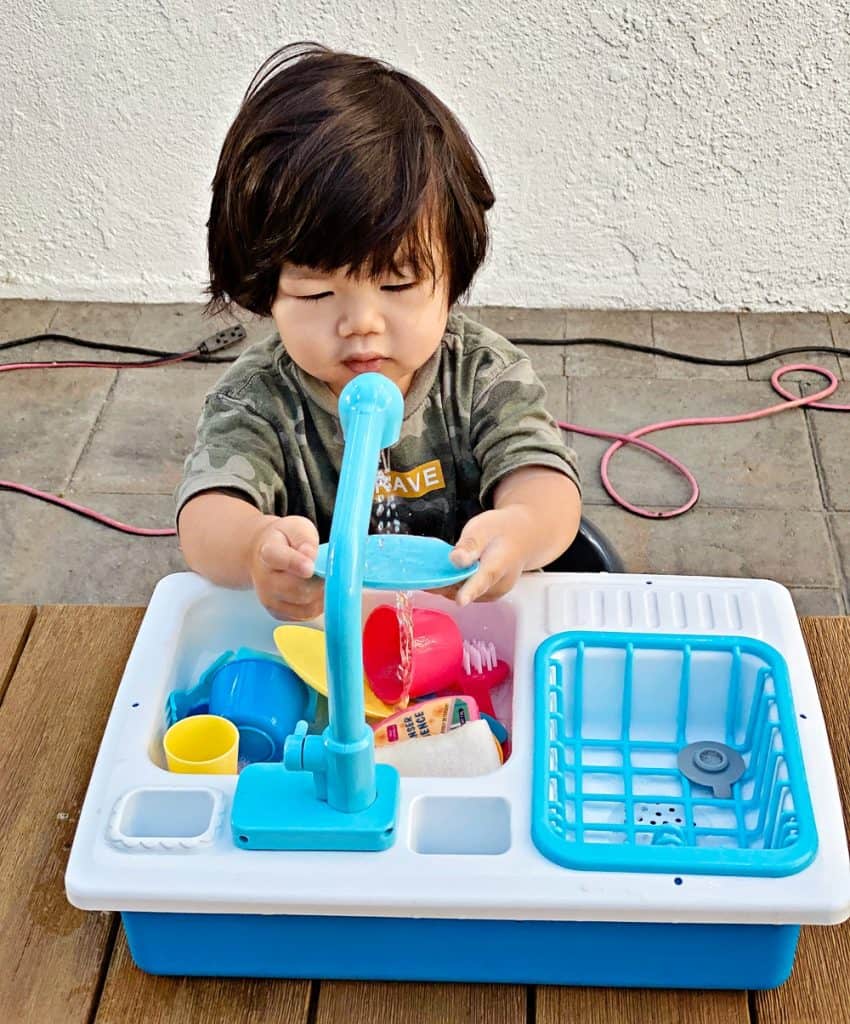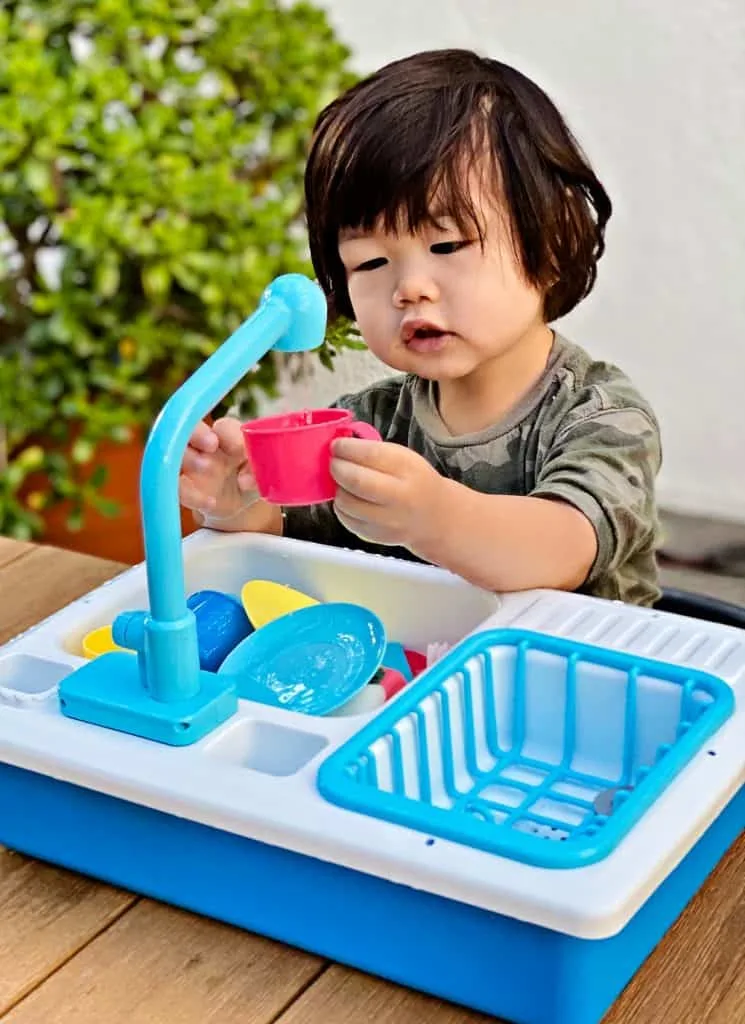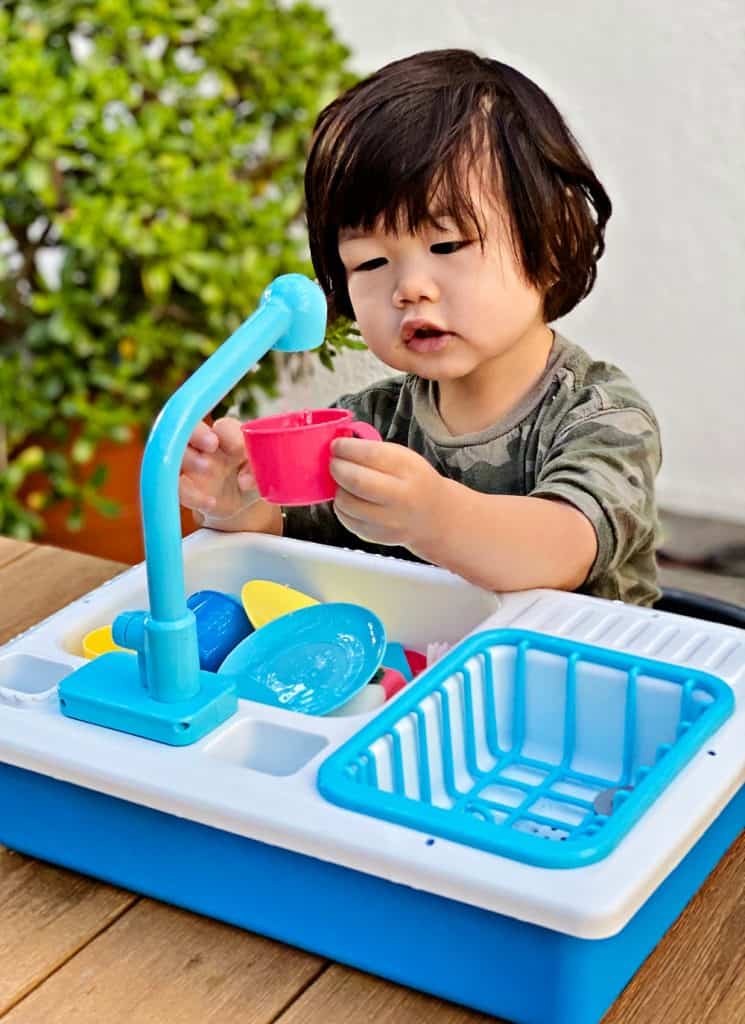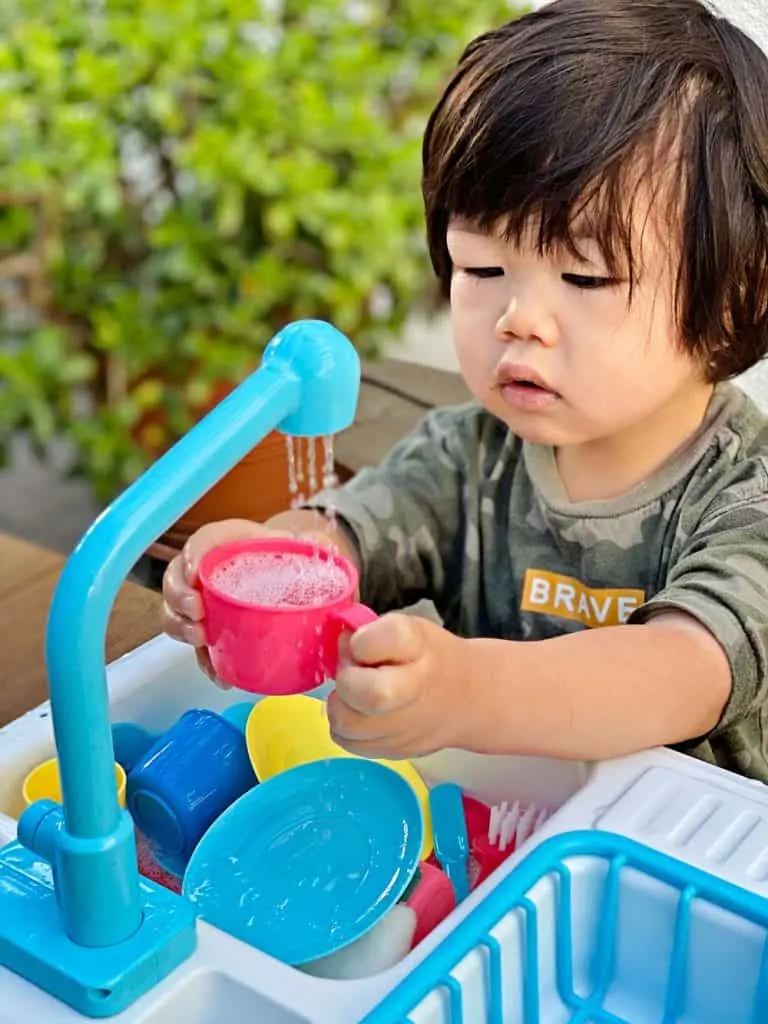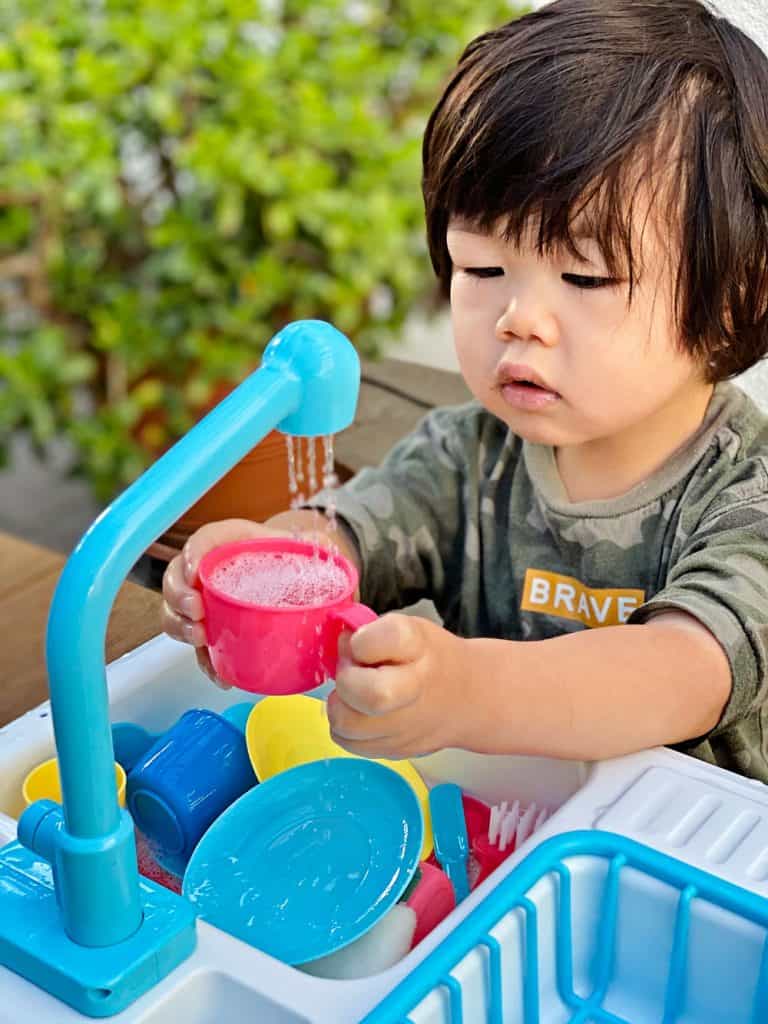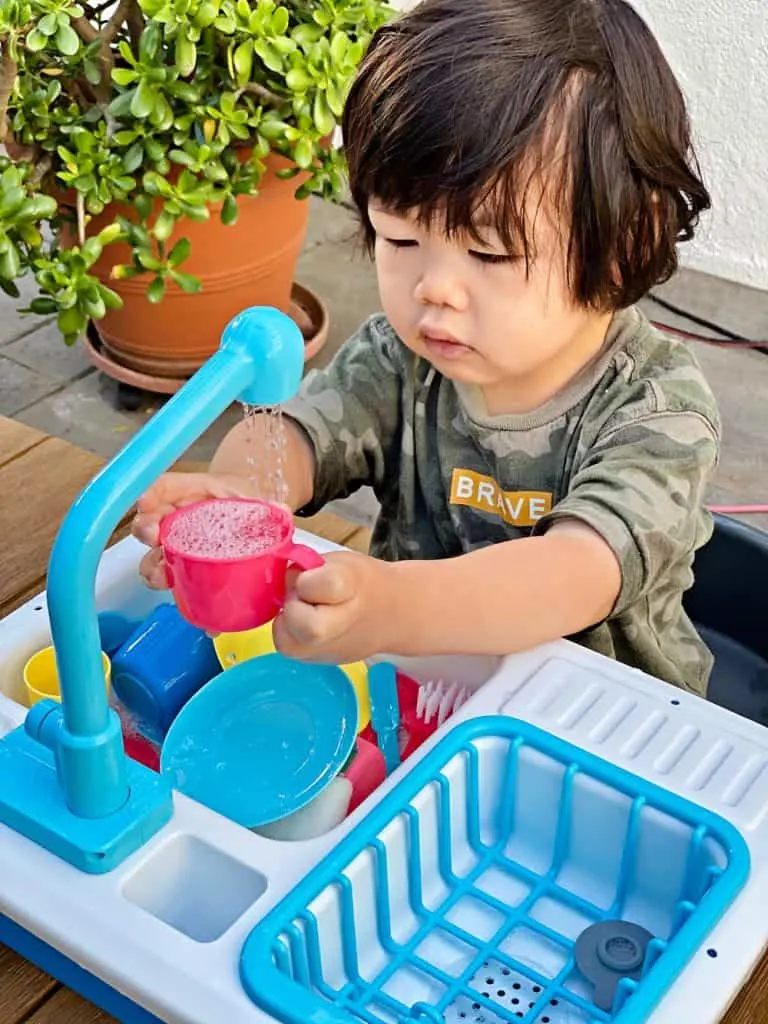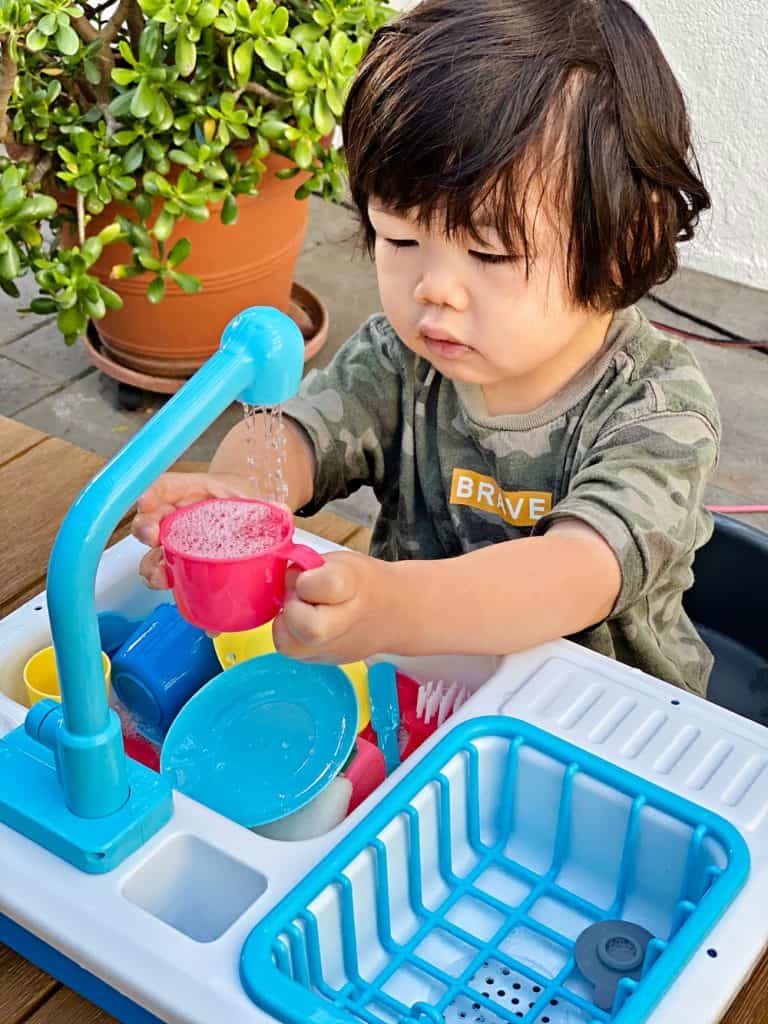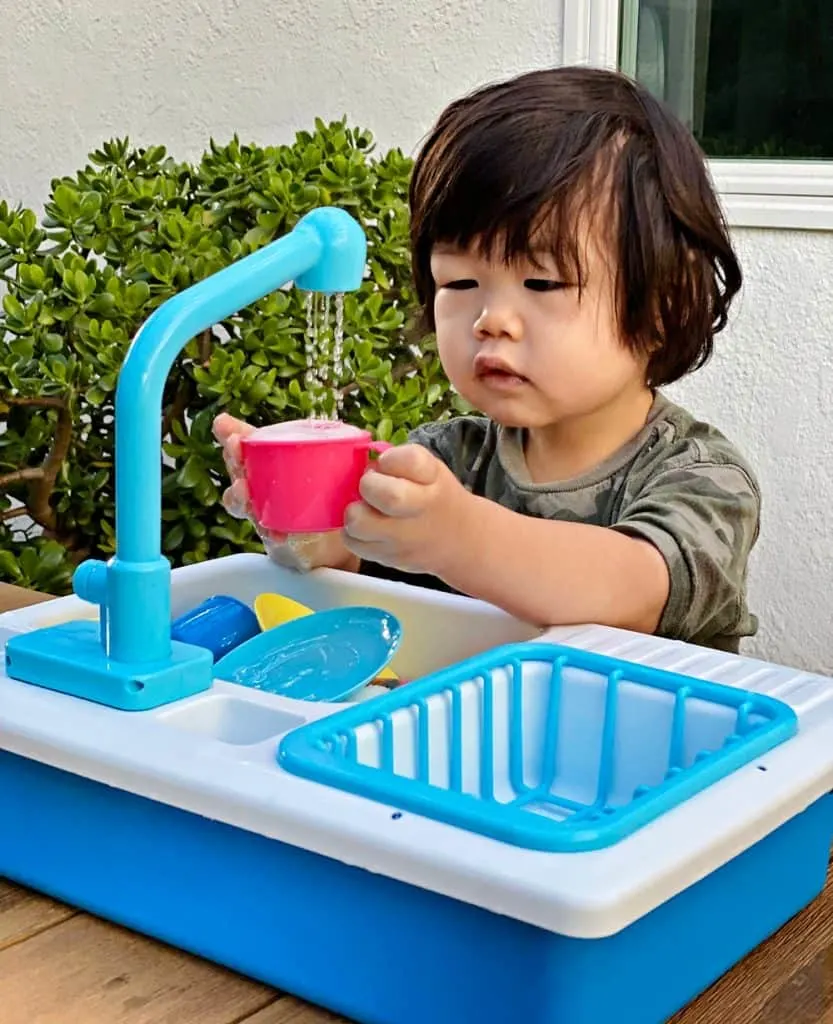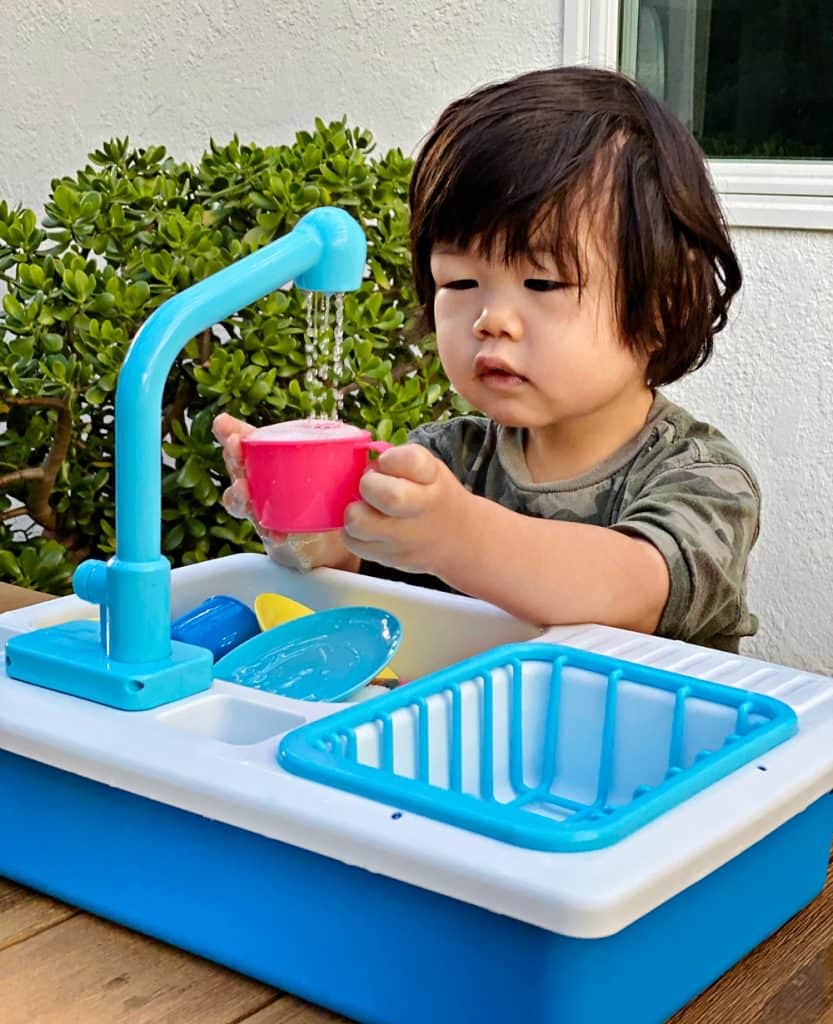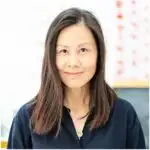 Agnes Hsu is a mom of three and has been inspiring parents and kids to get creative with easy activities and family friendly recipes for over 10 years. She shares her love for creative play and kids food to her 2MM+ followers online. Agnes' commitment to playful learning and kindness has not only raised funds for charity but also earned features in prestigious nationwide publications.