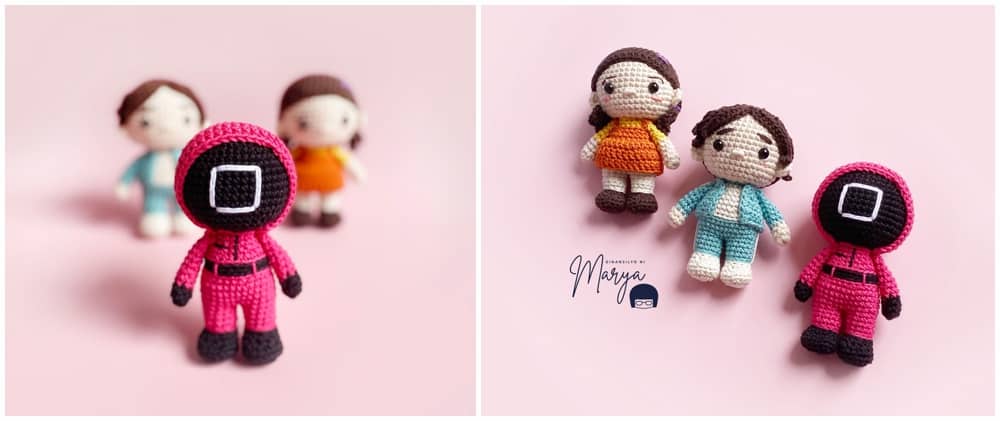 Photo Credit: Etsy/GinansilyoNiMarya
By using this site, you agree to our Terms of Use. This post may contain affiliate links. Read our disclosure policy.
Follow us on Instagram for more fun ideas for kids!
You can now crochet your own characters from Netflix's #1 trending popular show with this cute Squid Game Crochet Doll pattern.
Unless you've been off the grid, you've probably heard of the hugely trending show on Netflix called Squid Game. Netflix CEO says it may be its biggest show of all time. Fans of the viral survival K-Drama will love having their own Squid Game crochet doll. And now you can with this adorable pattern from Etsy shop GinansilyoNiMarya.
What is Squid Game?
Netflix currently has a new gory South Korean survival drama series called Squid Game. In addition to Lee Jung-jae and Park Hae-soo, the cast also includes Jung Hoyon and Wi Ha Joon. 456 people are invited to participate in a series of twisted urvival games with a $45.6 billion Won (US$38.7 million) prize. The story revolves around how the desperate financially strapped characters handle the pressure.
As a result of their desperation, the group of 456 people, all in debt, are coerced into playing a bloodthirsty survival game and stand to be the winner if they can win six games in a row. However, tragically and ironically if they lose they perish and die.
Simple enough – these are games that the players are familiar with from their own childhood like Red Light, Green Light. The last game is aptly called The Squid Game. The juxtaposition of innocent children's play and violent deaths have caught viewers off guard, and also made this the top streaming show for Netflix.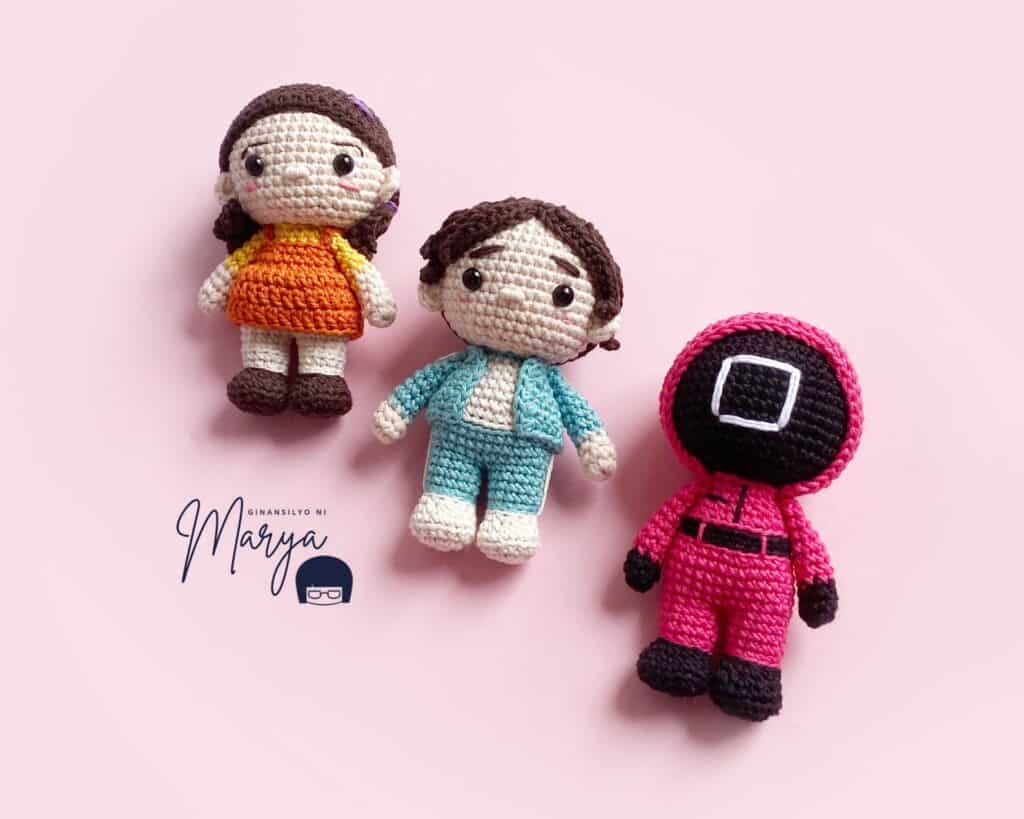 Photo Credit: Etsy/GinansilyoNiMarya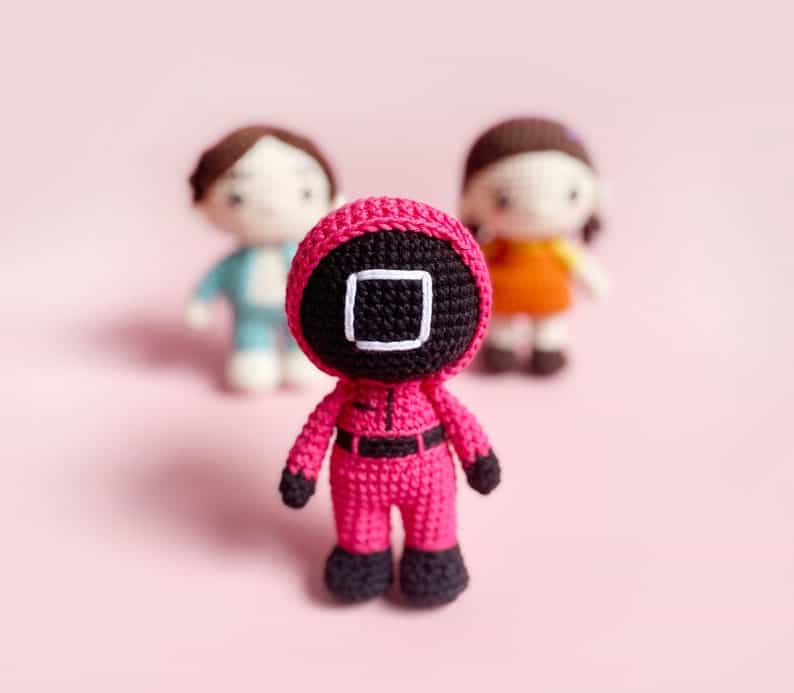 Photo Credit: Etsy/GinansilyoNiMarya
When did Squid Game Launch?
Although the Squid Game just premiered on September 17, 2021 on Netflix in the United States it is already their #1 top trending show. Fans are already searching for Squid Game Costumes on Amazon.
Squid Game is gory in nature, but it also attempts to communicate a social message. How far will you go to make your lives better? In our burnt-out world of late, this dystopian show may be relatable to many Americans who can empathize with the feeling of being out of control and resorting to desperate measures.