Photo credit: Lego
By using this site, you agree to our Terms of Use. This post may contain affiliate links. Read our disclosure policy.
Follow us on Instagram for more fun ideas for kids!
We've been waiting for official looks at this summer's holiday sets since seeing over 45 distinct LEGO constructions hit store shelves at the start of the month.
Today we're looking at all the details from the Star Wars and Marvel LEGO Advent Calendars, available since September 1.
Lego advent calendars have been a popular holiday tradition for many years, and it looks like the company is continuing that trend!
If you're looking to get your hands on these limited edition items, you'll want to know all the details. Luckily, we've got you covered. Let's dive in!
New LEGO Star Wars Advent Calendars Arrive this Fall
It's that time of year again! The new LEGO Advent Calendars are almost here!
This year, they've got two terrific sets for you to choose from. Are you a fan of the force? Then the Star Wars set is perfect for you!
With 24 different builds ranging from iconic vehicles to famous locations, there's something for every Star Wars fan in this set. Prefer to be on the side of heroes?
It has everything you need to recreate your favorite scenes from the Marvel Universe and plenty of new and festive Minifigures to get you into the holiday spirit.
LEGO offers first look at Marvel Advent Calendar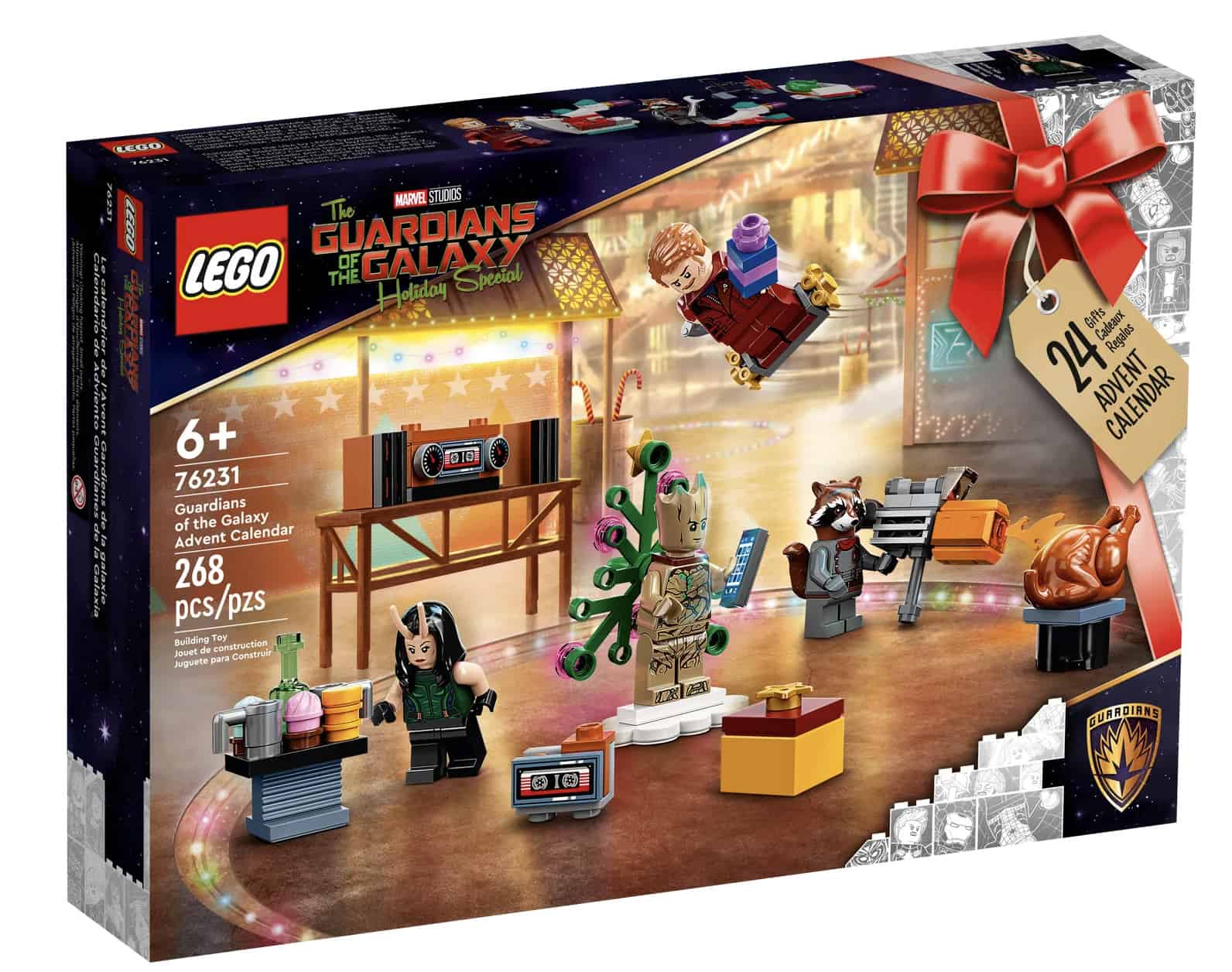 Photo credit: Lego
This year's calendar is exclusively themed around Guardians of the Galaxy, with plenty of inclusions that lean into the winter festivities.
Inside you'll find 268 pieces, including two minifigures decked out in holiday sweaters, mini-builds, and more.
Prices have increased from previous years, but this is still an Advent Calendar that's sure to bring lots of holiday cheer.
Each calendar includes 24 gifts, one for each day of Advent. Inside, you'll find everything from mini-figures to vehicles to accessories – everything you need to create your own adventures.
They're perfect for kids of all ages and make an excellent gift for any LEGO fan on your list!
And because it's LEGO, you can be sure that each piece is high quality and built to last. So don't wait – make this holiday season extra special with a LEGO Advent Calendar.
Star Wars Advent Calendar takes the LEGO Spotlight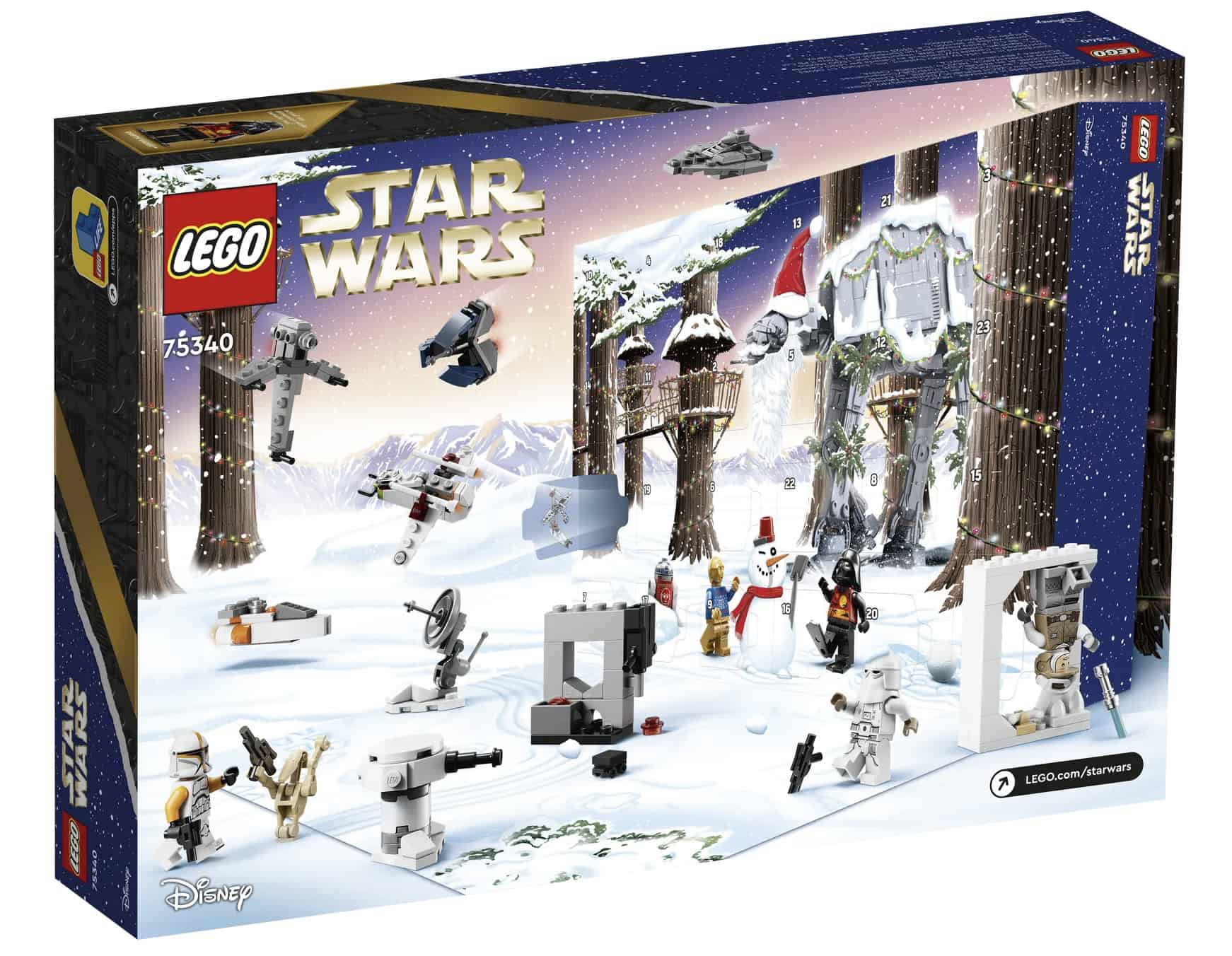 The all-new Star Wars Advent Calendar for 2022 is a 329-piece set that packs in 24 different builds from the Star Wars universe, like the Bad Batch shuttle, a Landspeeder, and AT-ST.
With a beach-ready Darth Vader and structures resembling a sand recreation of his castle on Mustafar, this year's calendar has a distinctive summer theme.
R2-D2 and C-3P0 Minifigures dressed in Christmas sweaters, as well as the Santa Gonk droid, are additional festive additions to the set.
Don't miss out on this must-have Advent Calendar for any LEGO Star Wars fan!
Takeaway
This year's LEGO Advent Calendars will bring lots of holiday cheer with their festive mini figures and mini-builds.
Prices have increased from previous years, but these calendars are still an excellent value for the amount of content you get.
You can now buy the LEGO Marvel Advent Calendar now, and the LEGO Star Wars Advent Calendar online.