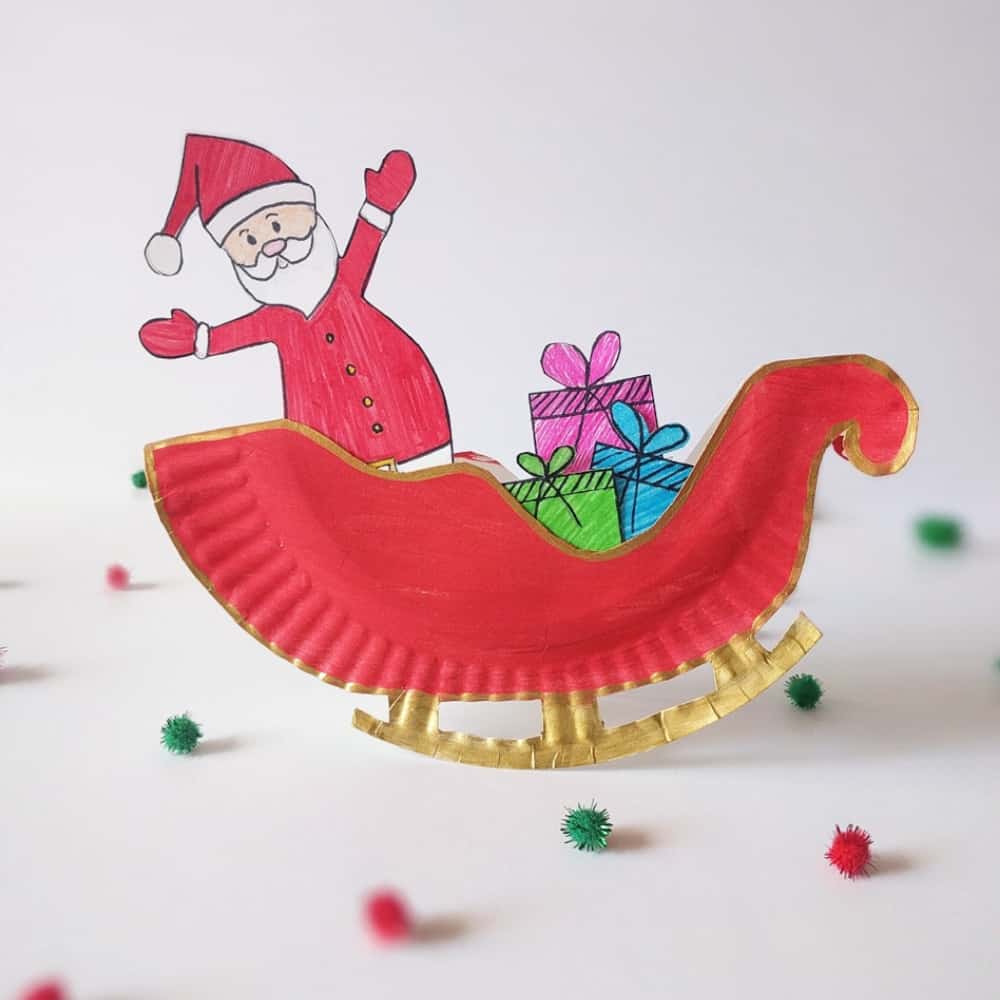 Jingle bells, Jingle bells,
Jingle all the way,
oh what fun it is to ride,
in a one horse open sleigh!
If there were a poll conducted, this song might be one of the most recognizable one in the whole world. Santa Claus and his sled is an enduring image for kids – after all that's the first picture impression they form of this mystical legend. Our daughter is looking forward to Christmas and receiving gifts from the Santa who will come to her home in the elegant sleigh.
As Christmas is approaching, we thought it would be fun to make this Santa Claus Sleigh paper plate craft and have some early celebration kick-off. It is super easy to make, educational for kids on the myth of Santa Claus and a fun rocking toy after complete to play with.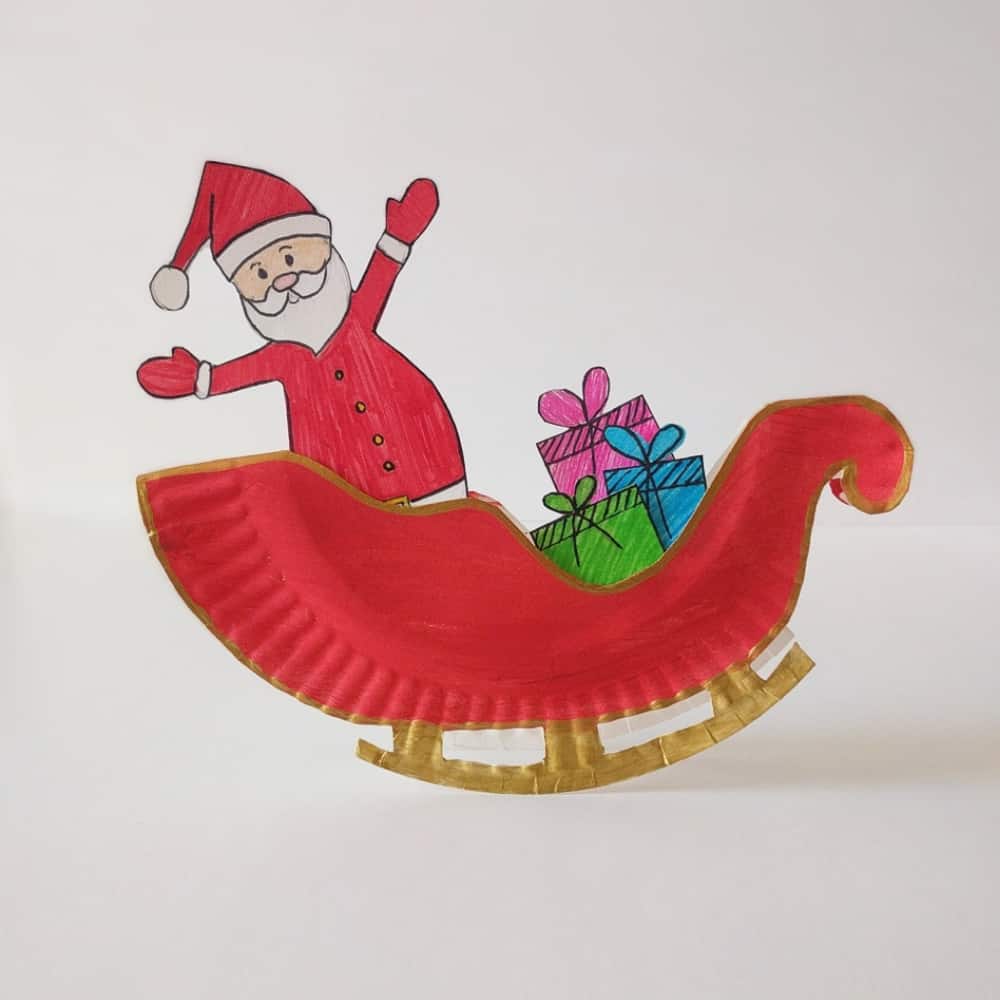 Looking forward to Christmas and Santa! Don't forget to check this fun Balloon Santa Claus craft we made last year and these shiny little Christmas Tree Ornaments made using aluminum foil.
ROCKING SANTA CLAUS SLEIGH PAPER PLATE CRAFT – MATERIALS:
Paper Plate

Construction Paper (White)

Scissor

Safety Paper Cutter

Glue

Pencil
INSTRUCTIONS: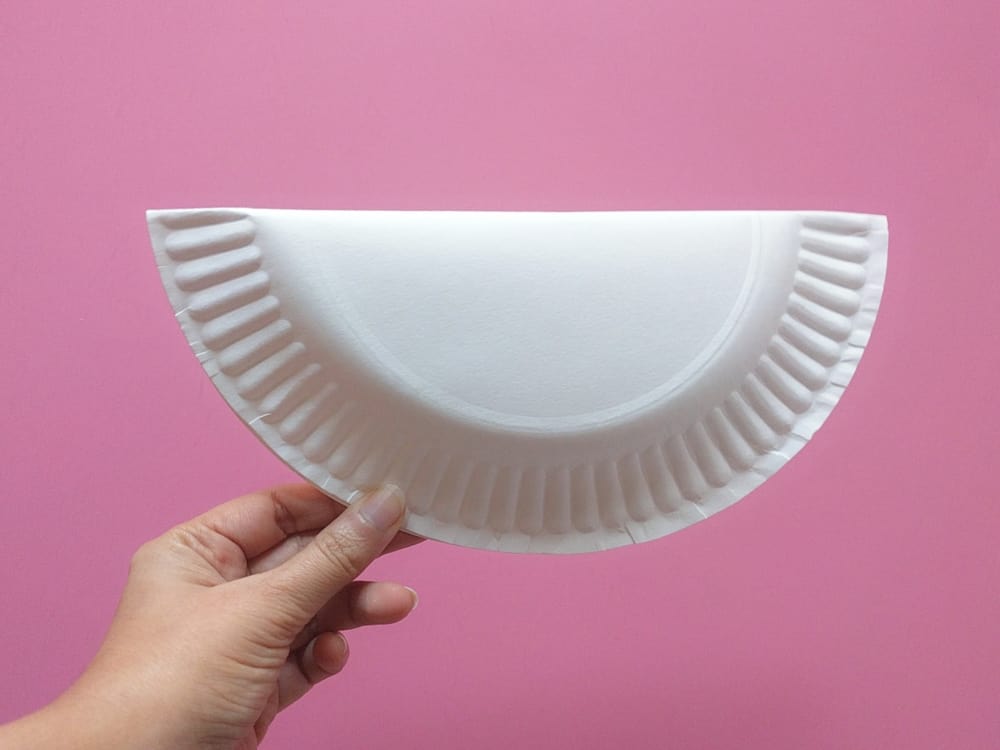 Fold a paper plate into the half.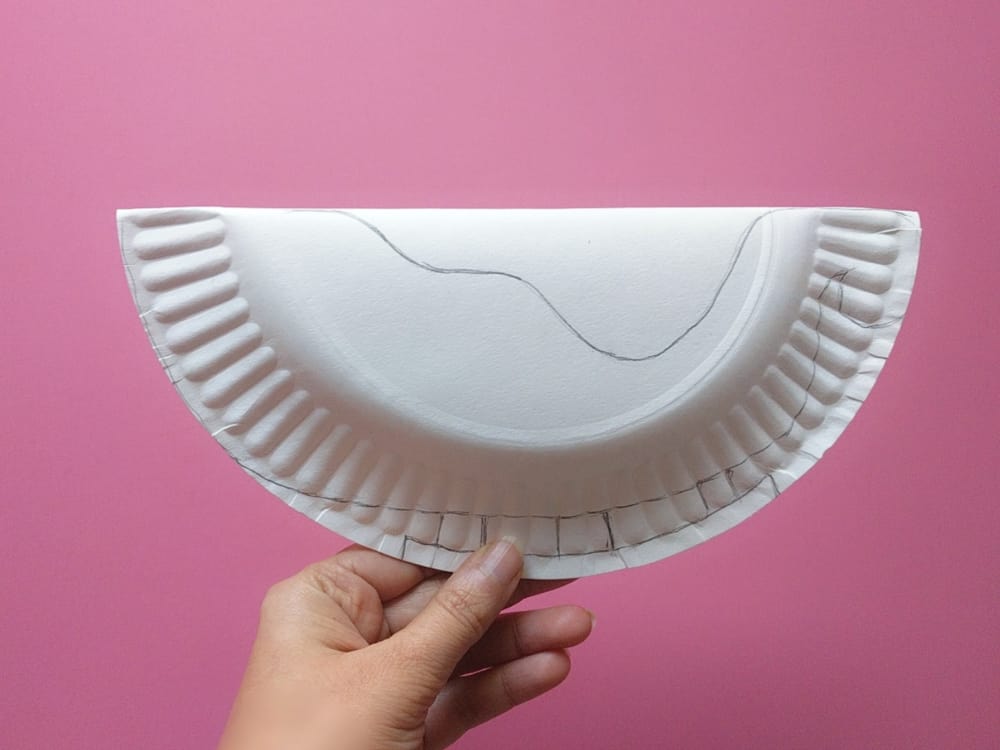 Trace the sleigh's outline on one side. Cut the paper plate in the shape of sleigh leaving the the folded corner sections intact as shown in the pictures.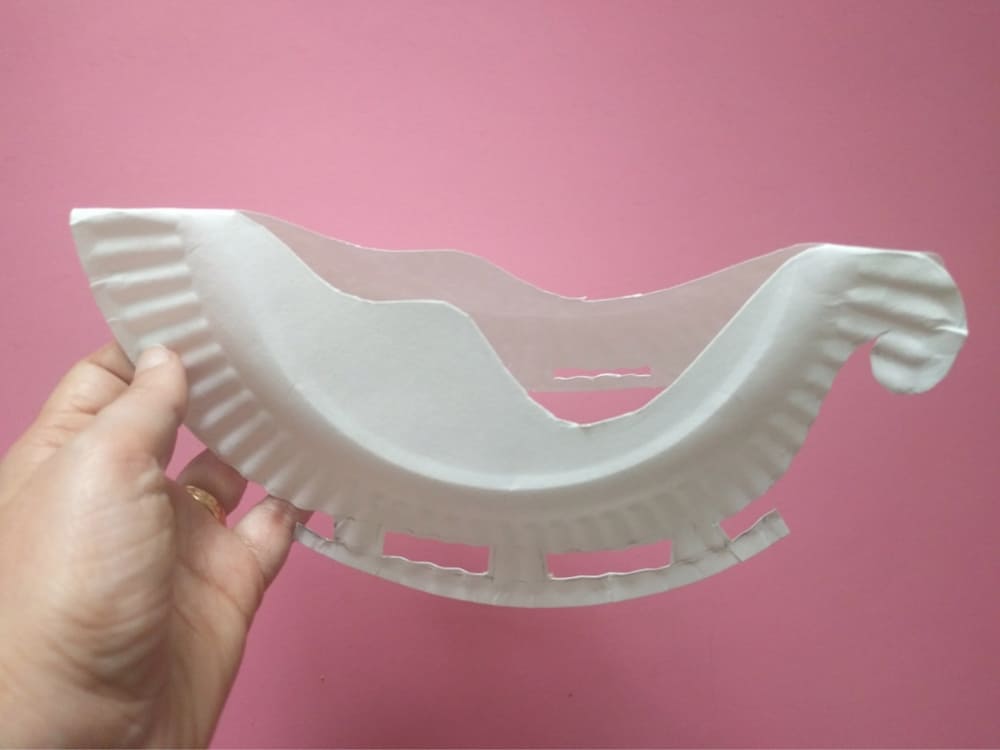 Paint the sleigh red and it's runner gold. Let it dry. After the colors are dried, outline the sled with gold color.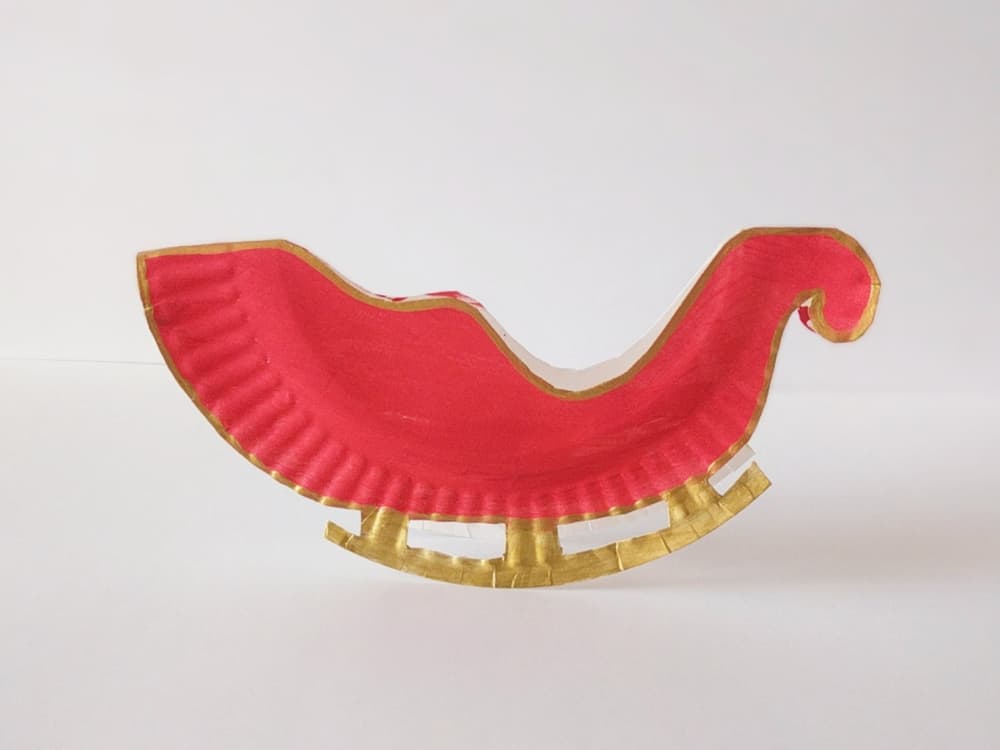 Trace and color your Santa figurine as shown in the picture below. Outline it with a black marker.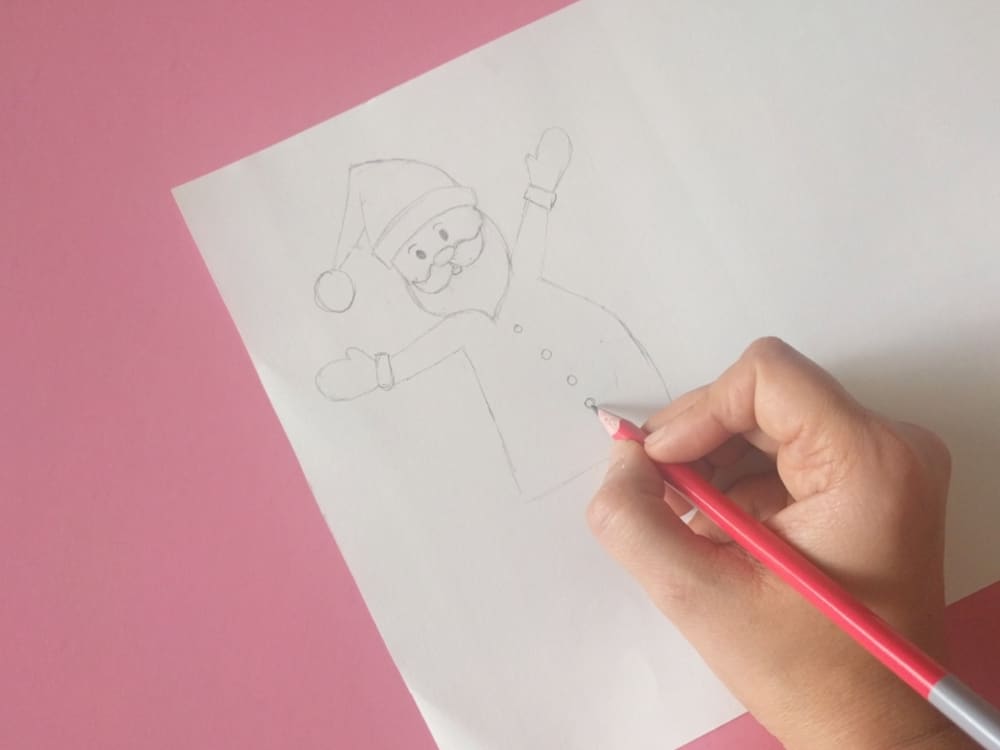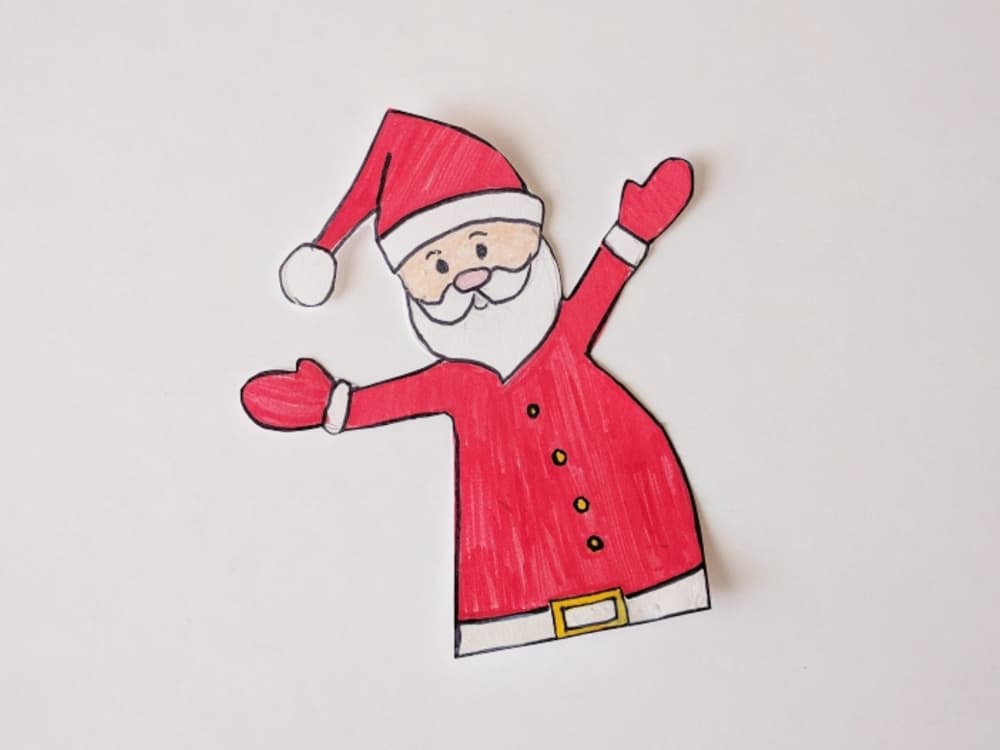 Cut out three gift boxes and paint them in the color of your choice. Outline them with a black marker.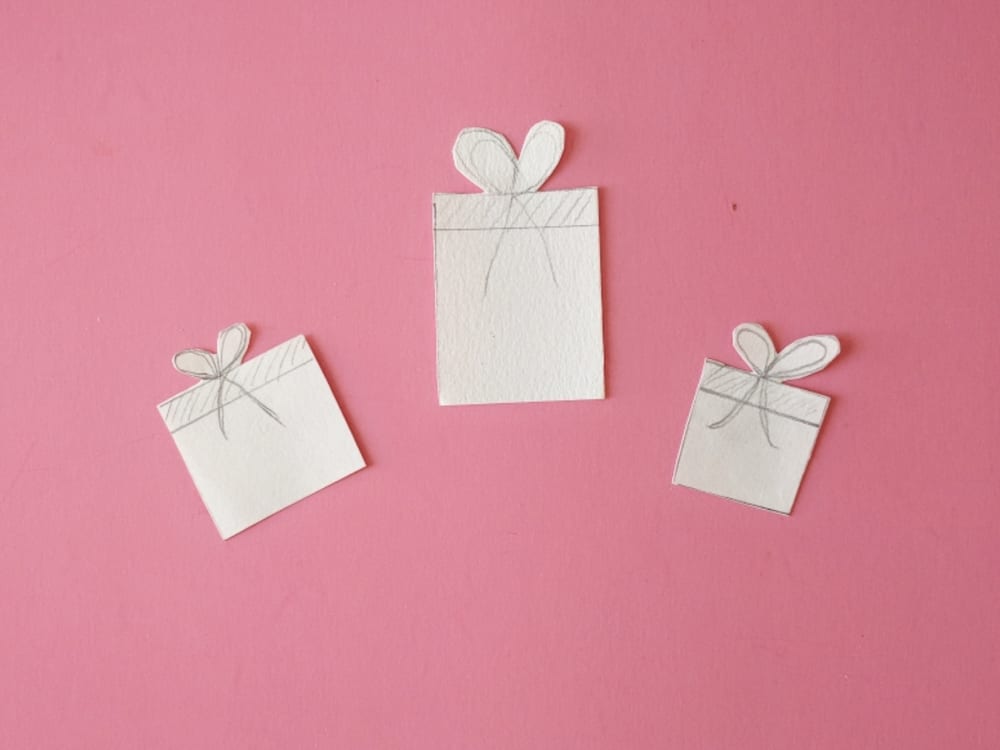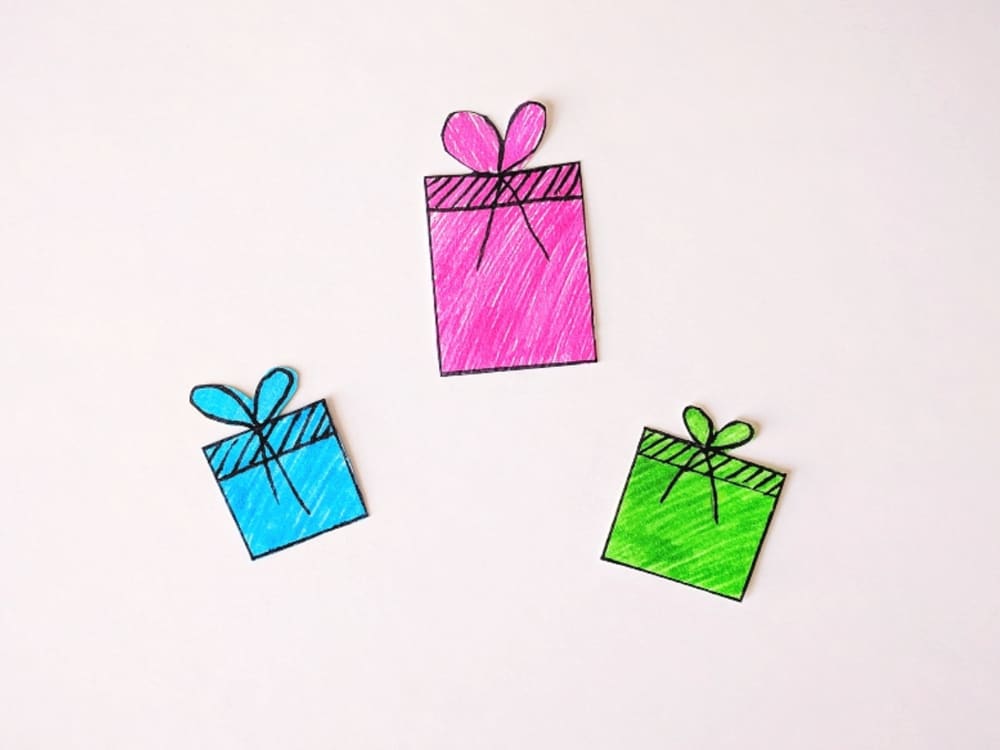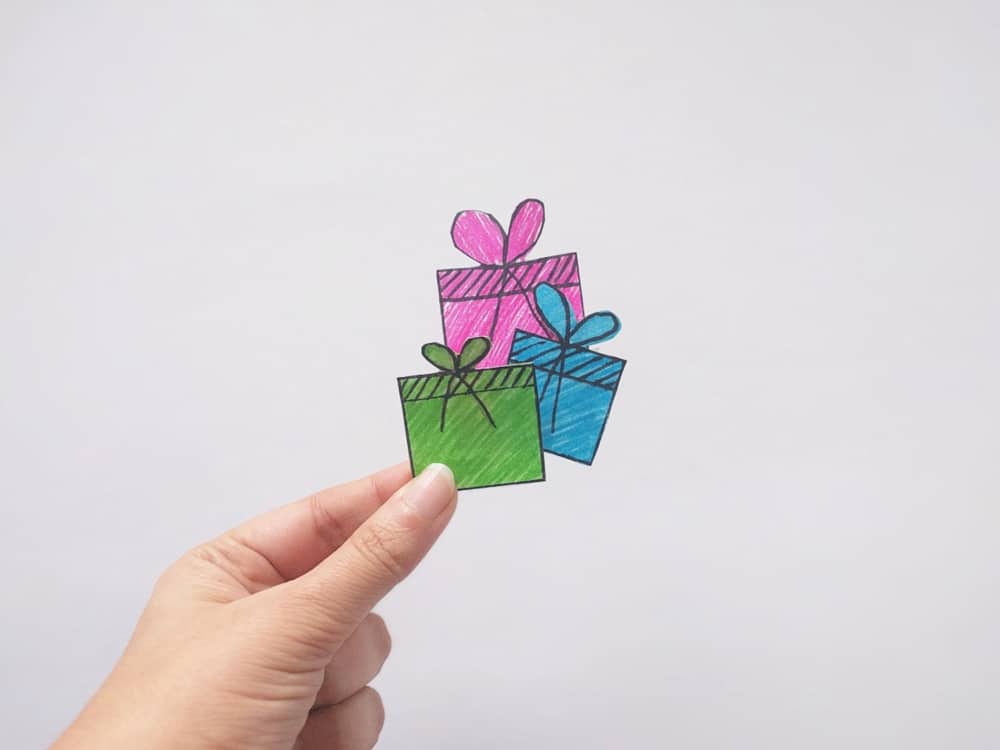 Glue the Santa figurine to the paper plate sleigh.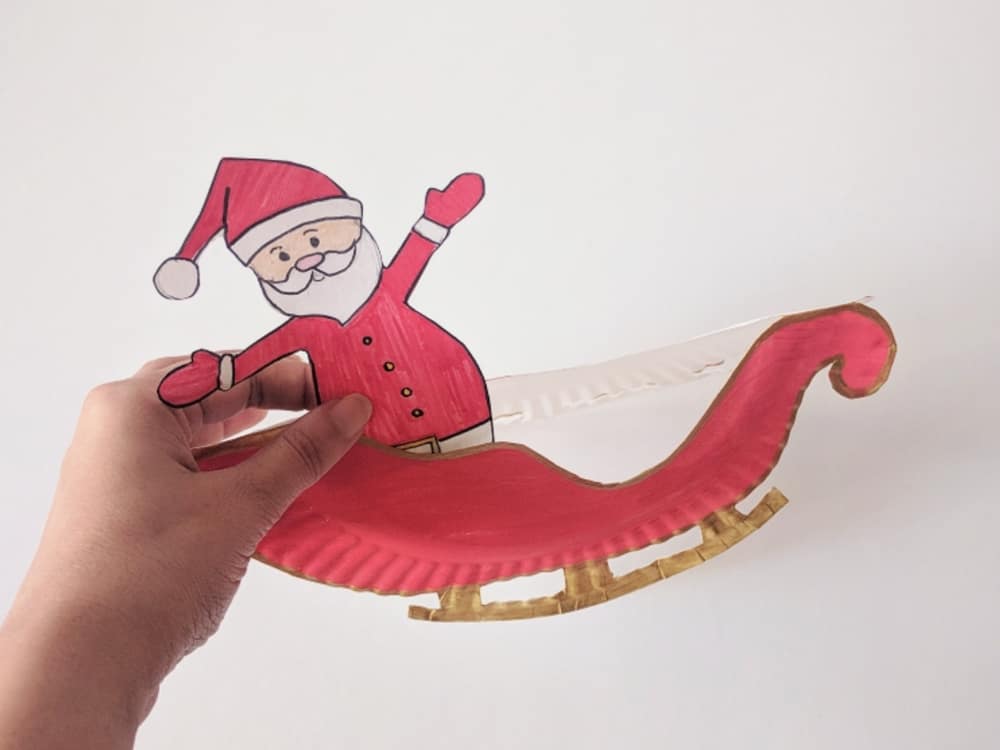 Glue the three gift boxes together stacked on each other as shown. Then glue them to the sleigh.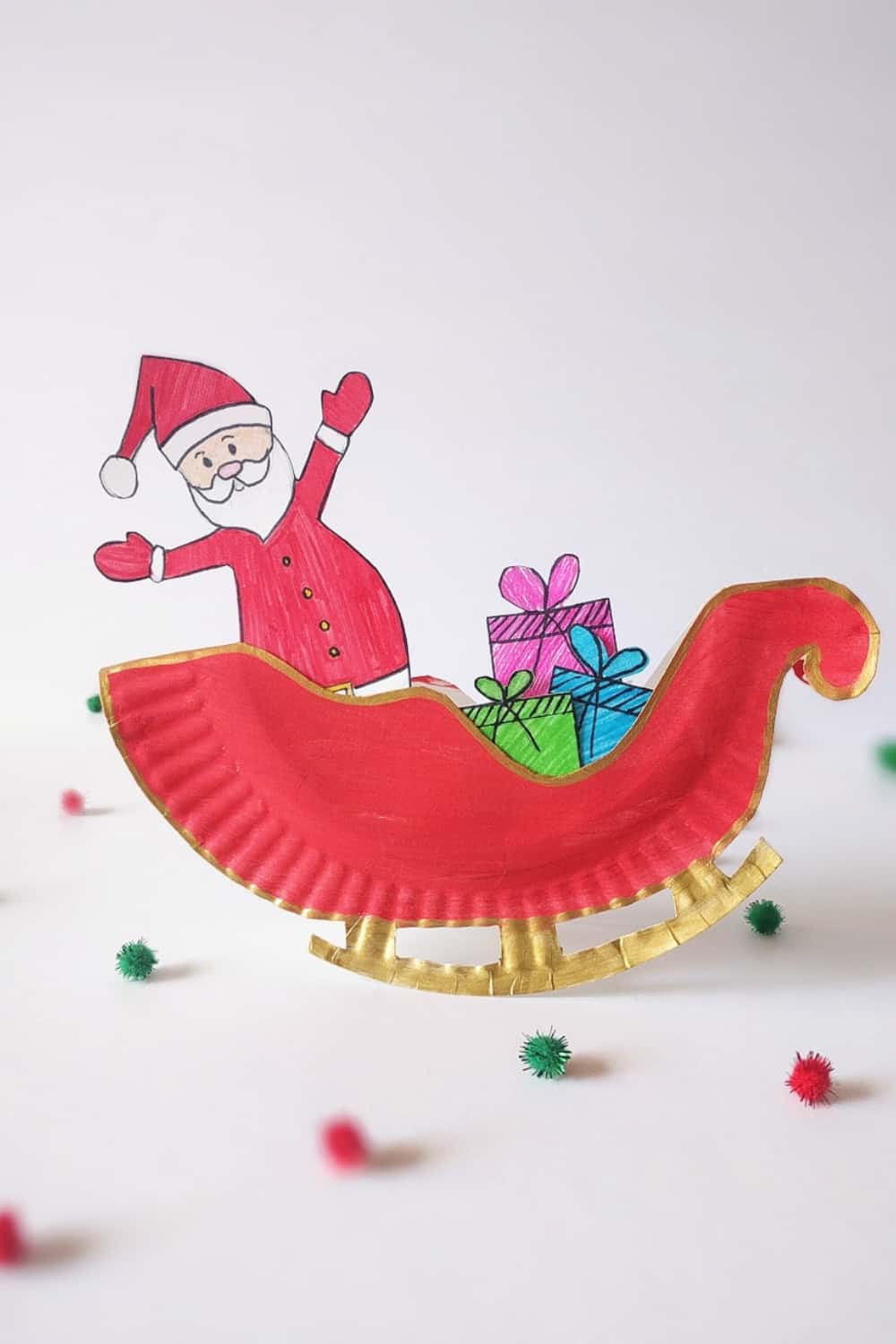 And your Santa is all set to rock on his sleigh! Do you have favorite crafts you enjoy making with your kids to celebrate holiday traditions or stories? These free printable Santa advent calendar favor boxes are a countdown you can fill with treats, activity prompts or other festive surprises. And for a special Santa breakfast, try these delicious and adorable Santa pancakes!
Check out the video below to see our cute Santa Sleight in action: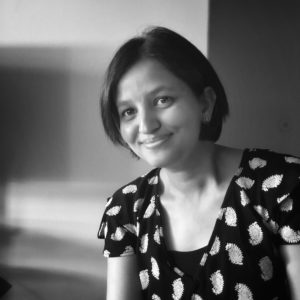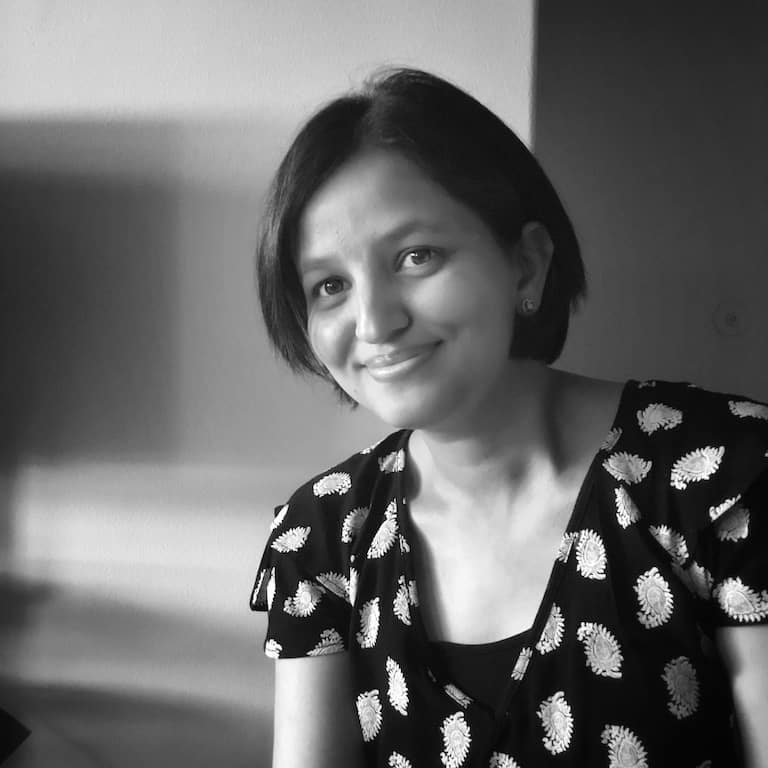 Shikha from The Joy of Sharing has a passion for crafts. She loves sharing easy, fun & educational crafts. She is a prolific craft blog & video creator with unique ideas that make her posts hugely popular with moms, teachers & craft enthusiasts. In previous life, she worked with Fortune100 companies in marketing & product management roles. She has a toddler girl – her craft conspirator & co-creator. Follow them on Facebook, Pinterestand Instagram for your next craft inspiration.
---
Disclosure: Some of the links in the post above are "affiliate links." This means if you click on the link and purchase the item, we will receive a small affiliate commission. Regardless, we give our promise that we only recommend products or services we would use personally and believe will add values to our readers.