Writing Santa a letter is one of those iconic holiday traditions which I do with my kids. I realize it's a finite, magical window of time in their lives and fully indulge them in believing! This year, I thought I'd make it easier with a template.
Here are 8 free printables "letters to Santa" ranging from cute, cheeky and witty. Some are easy with fill-in boxes for younger children, and some perfect for older ones to write down personalized wishes. Make sure to click on the link and head over the site to download the full printable version.
For another amazing St. Nicks experience, send your kids a free personalized video message (we've done this two years running and the kids' expressions are priceless each time).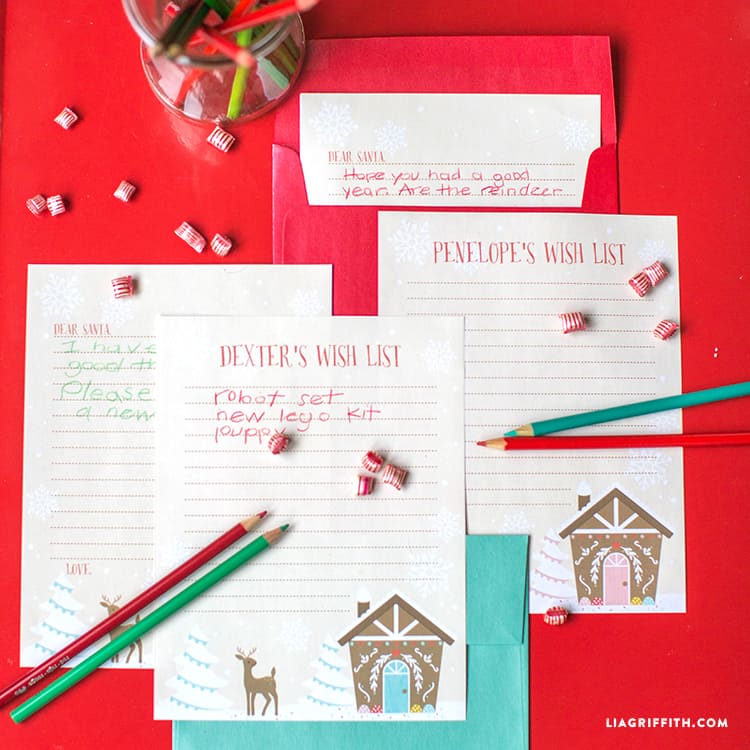 (via Lia Griffith)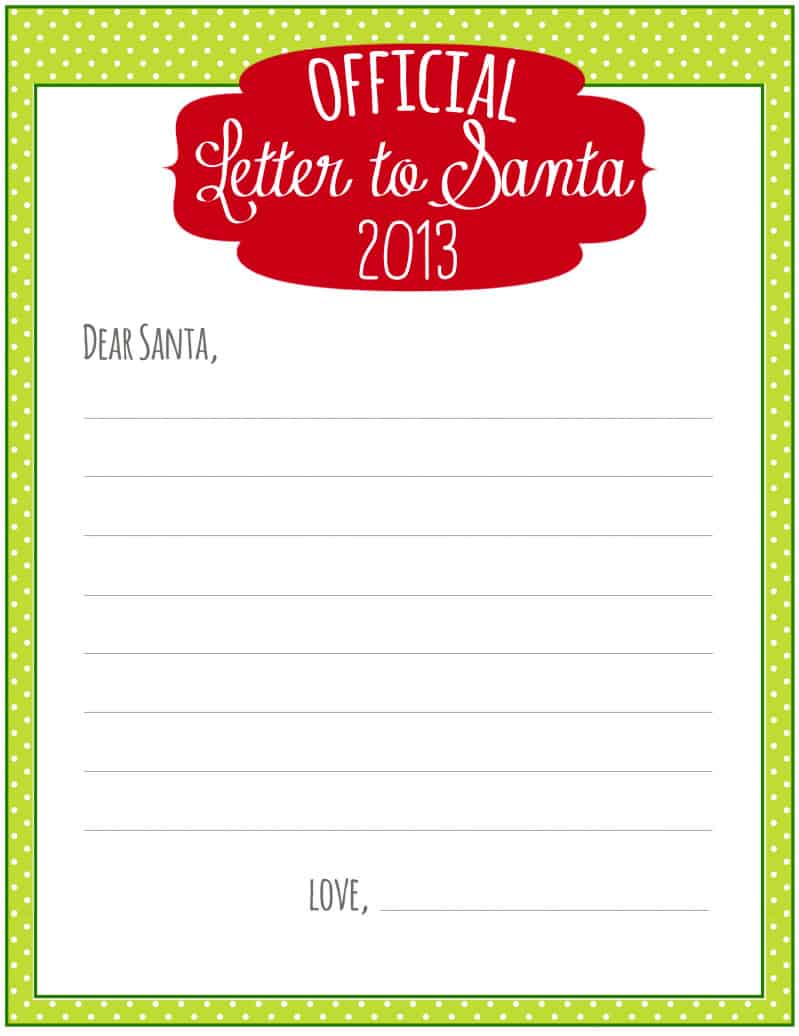 (via Babble)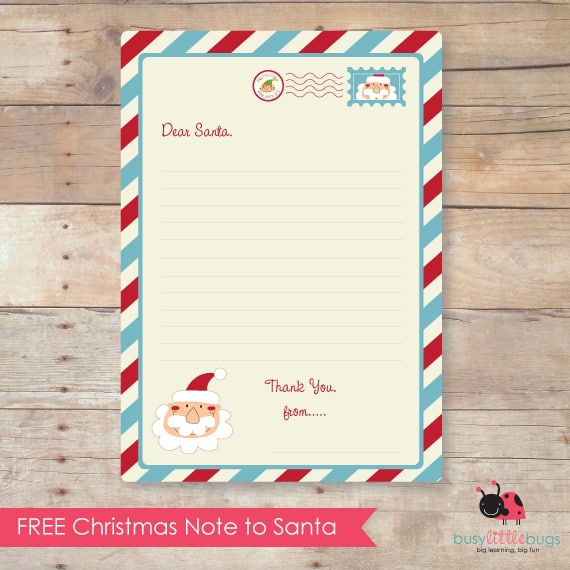 (via Busy Little Bugs)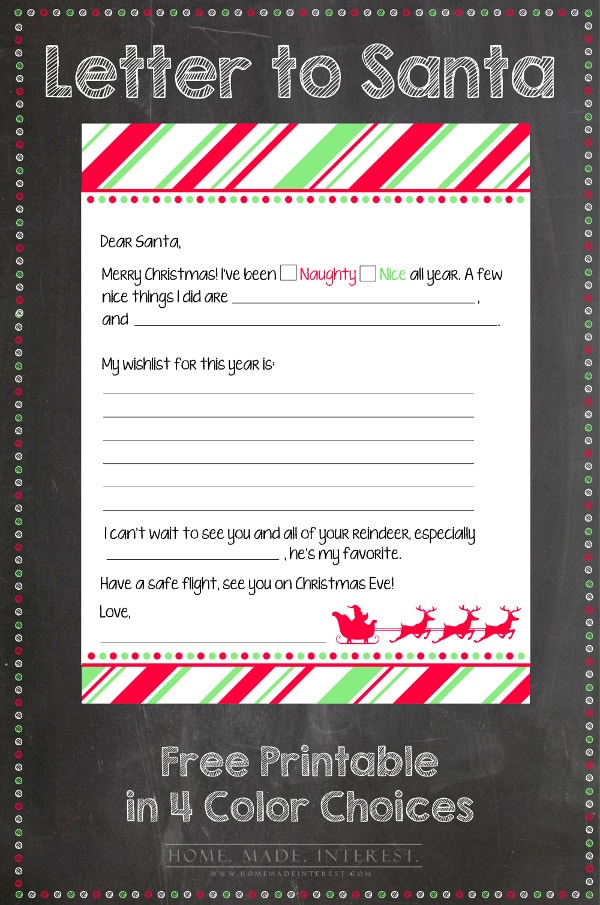 (via Homemade Interest)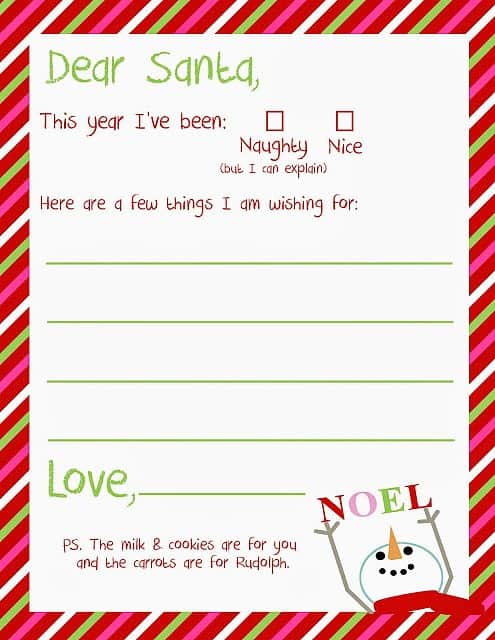 (Via Uncommon Designs)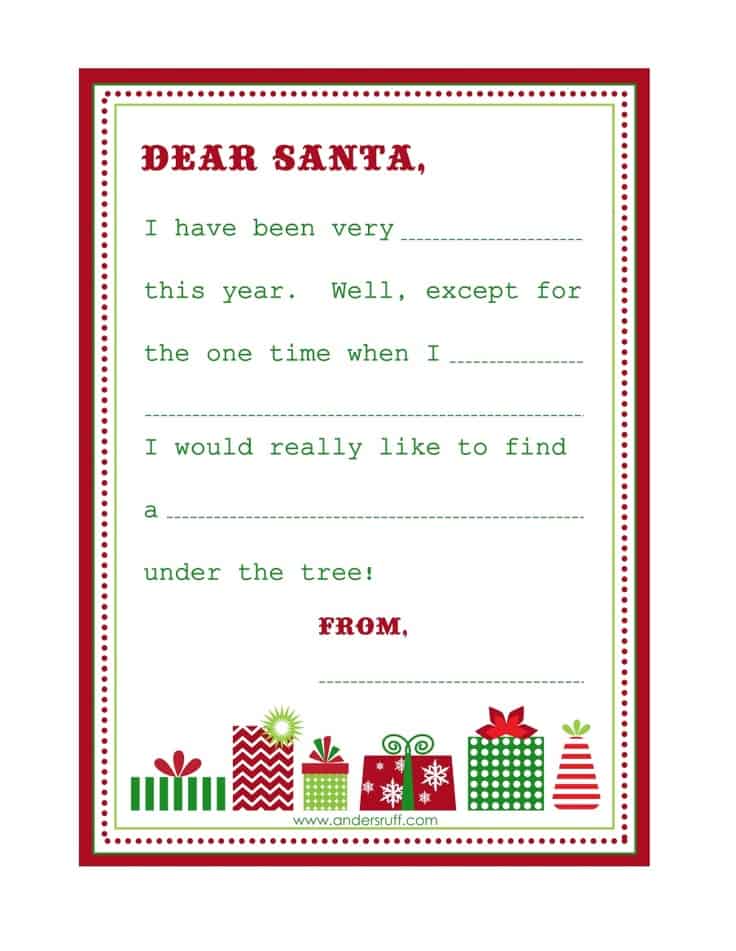 (Via Scribd)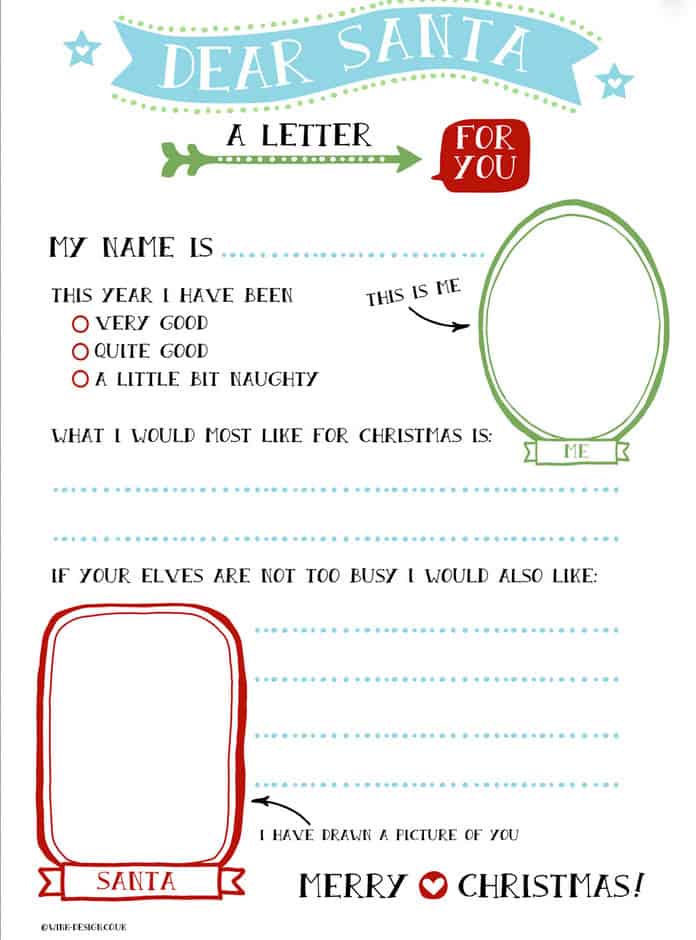 (via Wink Design)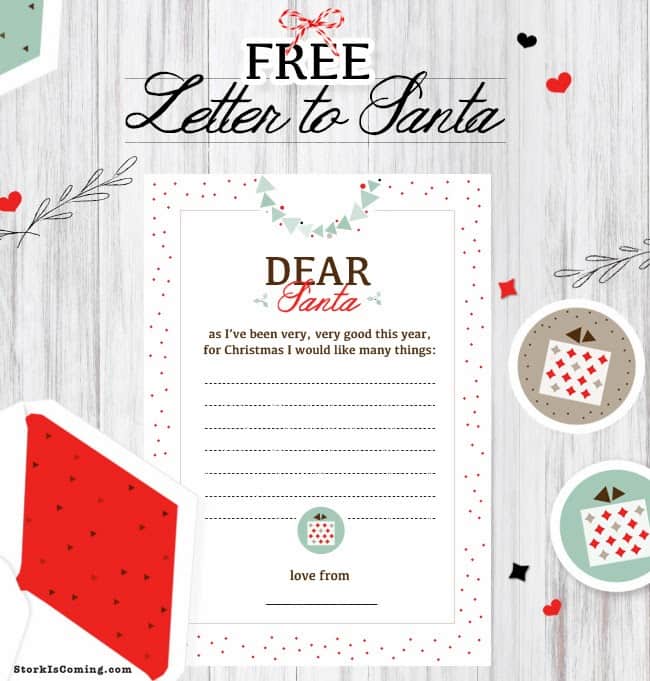 (Via Stork Is Coming)
For more holiday printables, see 6 Merry Free Printable Holiday Cards, 8 Free Printable Holiday Tags and 10 Fun and Engaging Free Christmas Printables.