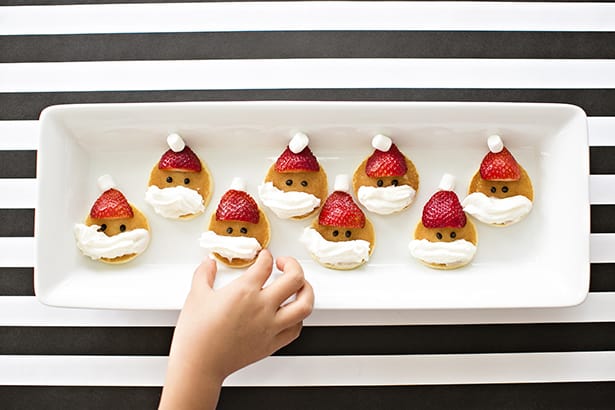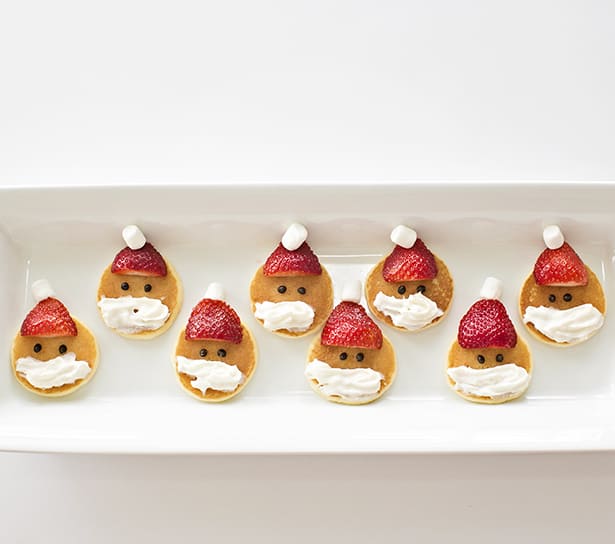 Did you happen to catch our mini edible Ornament Pancakes? We love using mini pancakes to make breakfast fun for kids and created another holiday version. These adorable mini Santa Pancakes were inspired by these larger versions. Small pancakes are cute and easy for little hands to eat and make! My daughter helped add the whipped cream, strawberry hats and the mini marshmallow hat toppers were her idea (of course!).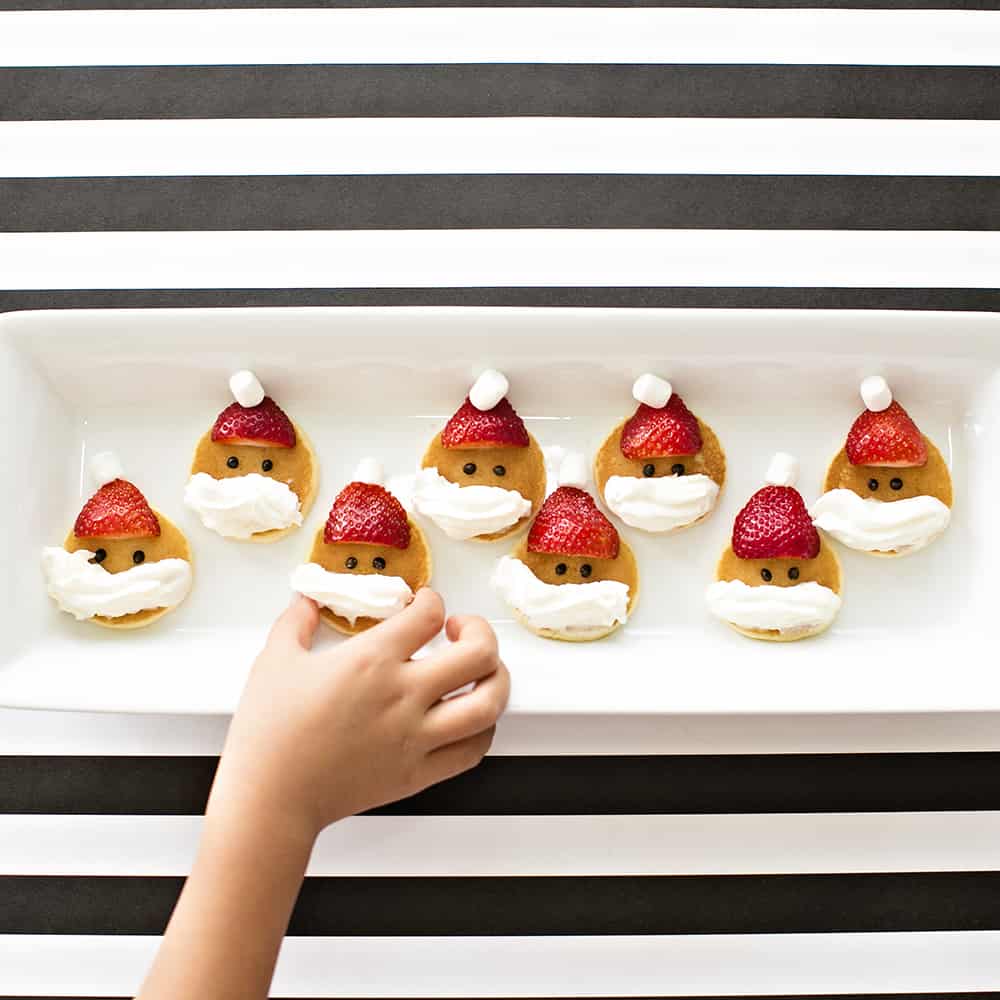 To make these cute Santa pancakes you'll need:
– Mini pancakes (we used frozen which makes it super easy or make your own)
– Whipped cream
– Strawberries
– Dark sprinkles for eyes (or you can use mini chocolate chips)
– Mini marshmallows for the hat topper (optional)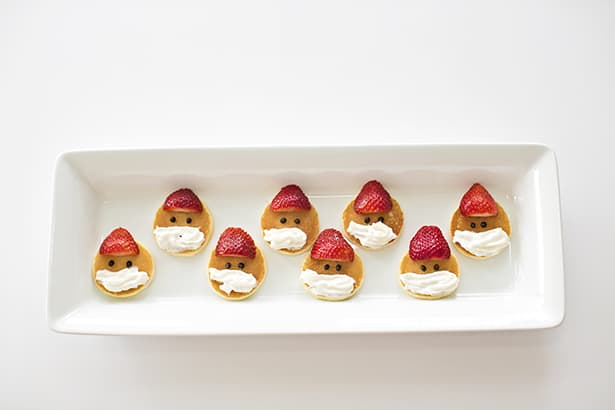 Just slice off strawberries for the hat, place on top of your mini pancake. Place the sprinkles for eyes, add whip cream for the beard and top off the hat with a mini marshmallow.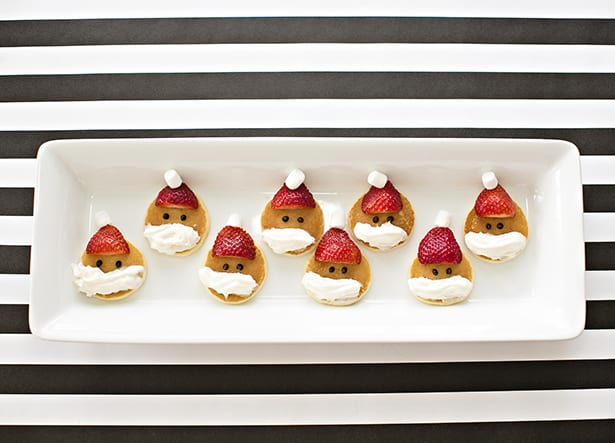 Such a cute and easy Christmas breakfast for kids!
What are your favorite holiday family breakfast ideas?
Check out more fun holiday ideas and eats for kids.