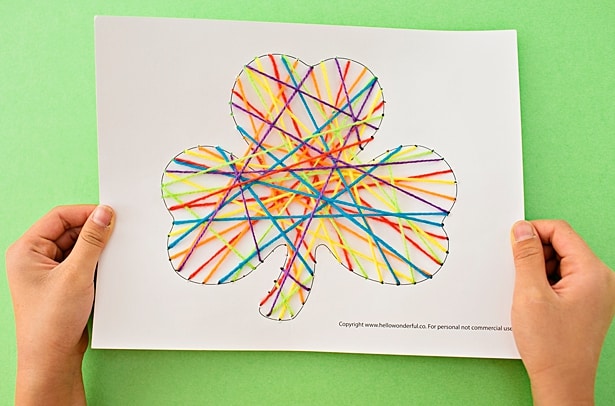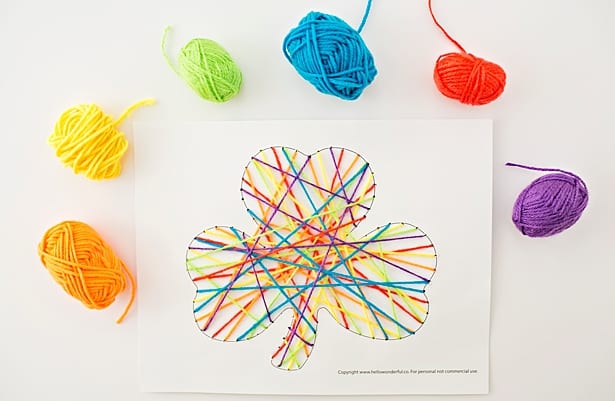 We had so much fun with our 3D Rainbow Paper Shamrocks that we used the same template to make this gorgeous Rainbow Shamrock String Art!
This was inspired by our popular string heart yarn cards. For this project we thought it would stand out more to make one large rainbow shamrock, but you can definitely size the shamrock down to cards as well when printing.
You don't need a lot of materials to make these, just the template, some string and needle! It's also a great fine motor and stitching project for kids.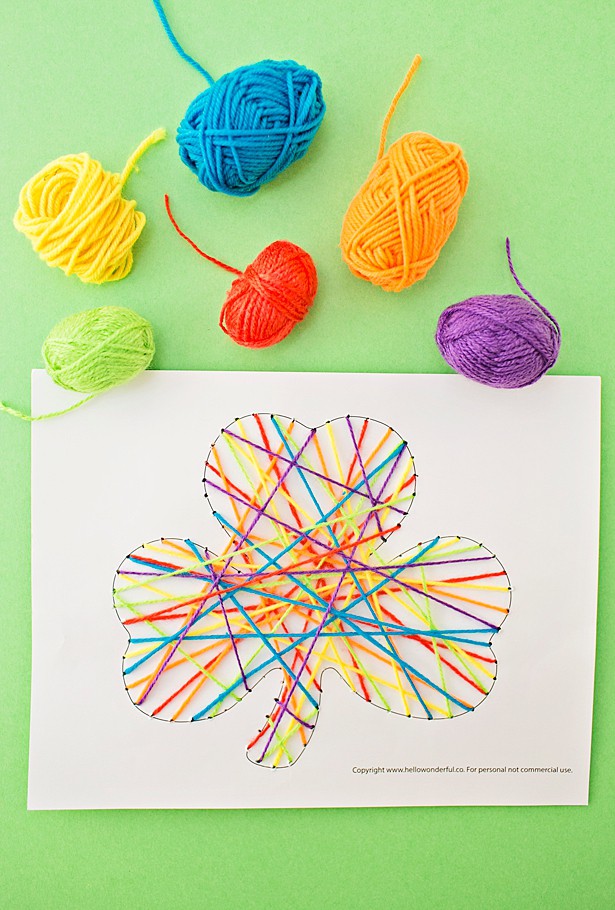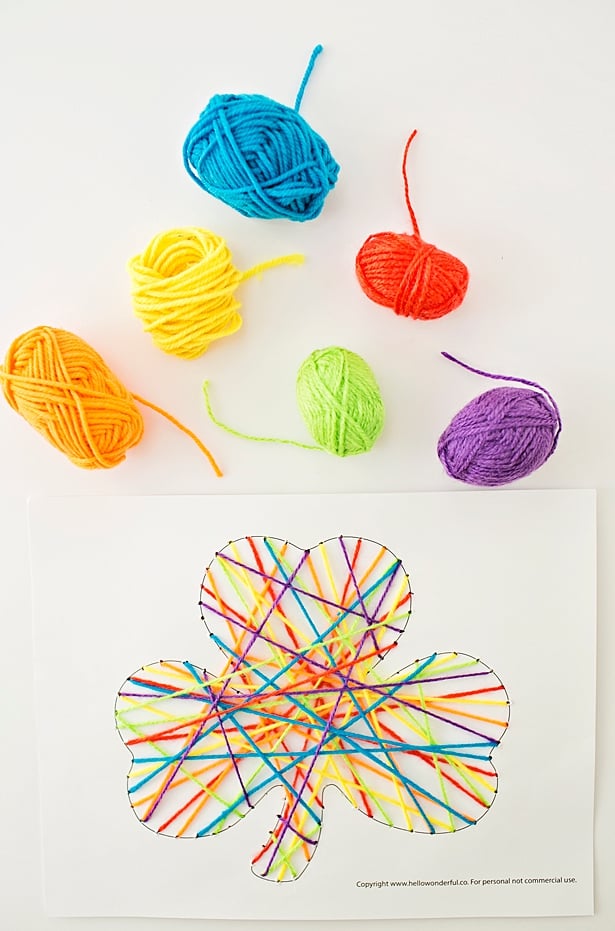 Rainbow Shamrock String Art – Materials: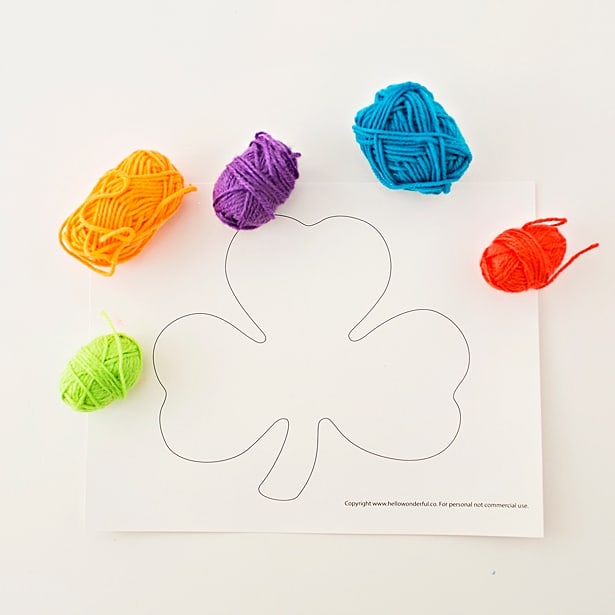 Instructions:
Step 1. Print out the shamrock template. Using your needle, punch holes all along the shamrock shape, close together about 1/4 inch apart.
Step 2. Cut a length of yarn in one color, thread a needle, and stitch through one hole (tape the other end to the side to keep it in place). and thread across the shamrock shape.
Step 3. Repeat with more colors of yarn in rainbow colors.
Step 4. (optional) You can cut a colored piece of paper in the same shamrock shape and glue to the back to cover up the stitching and tape if you'd like to make it pretty on the backside.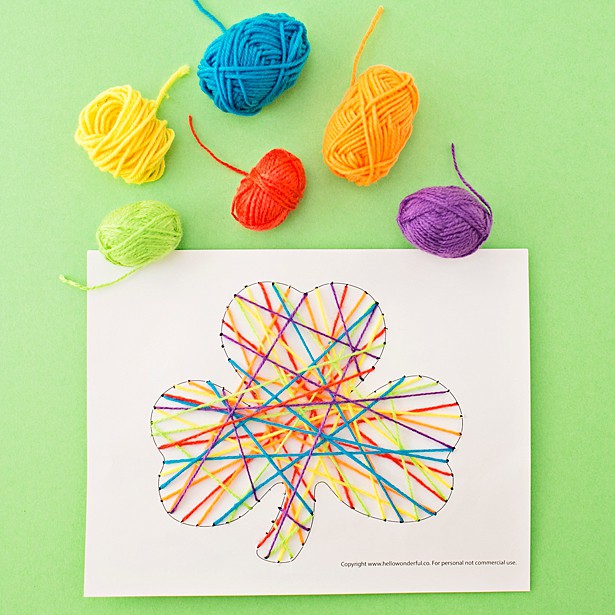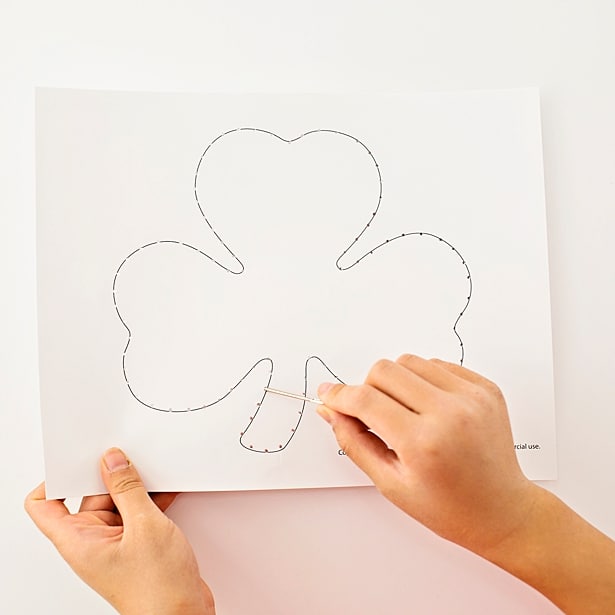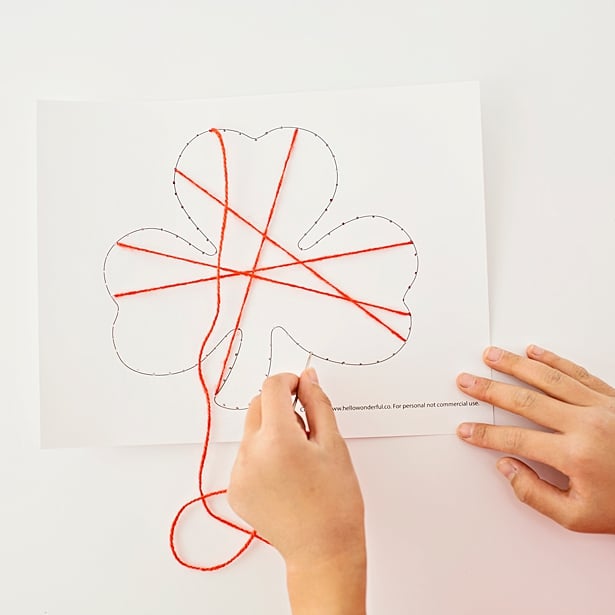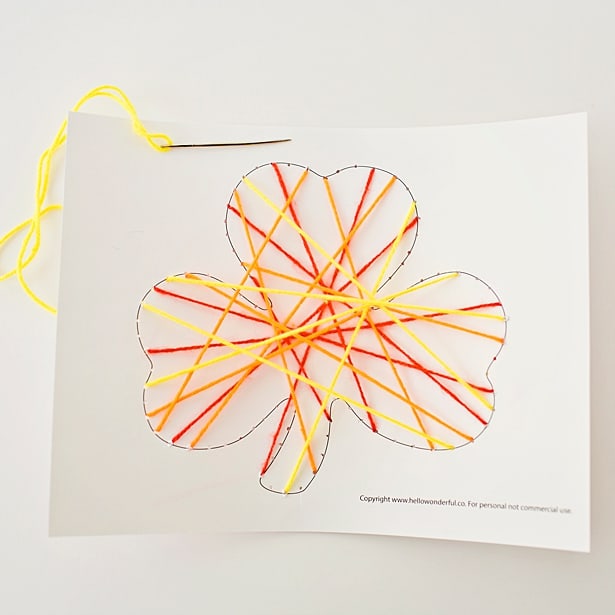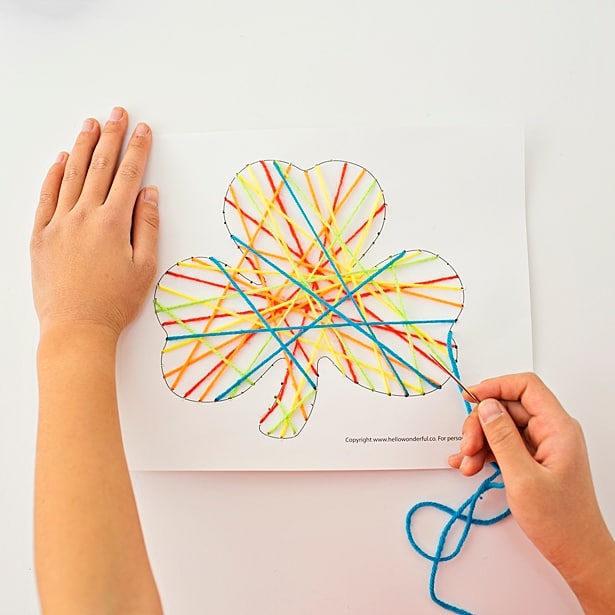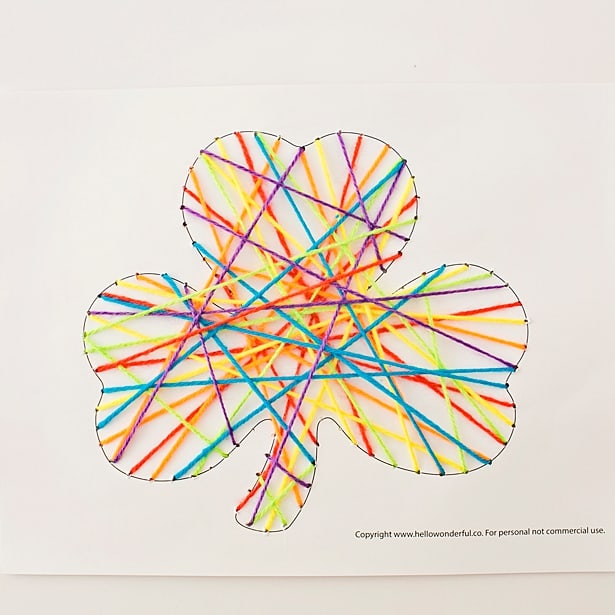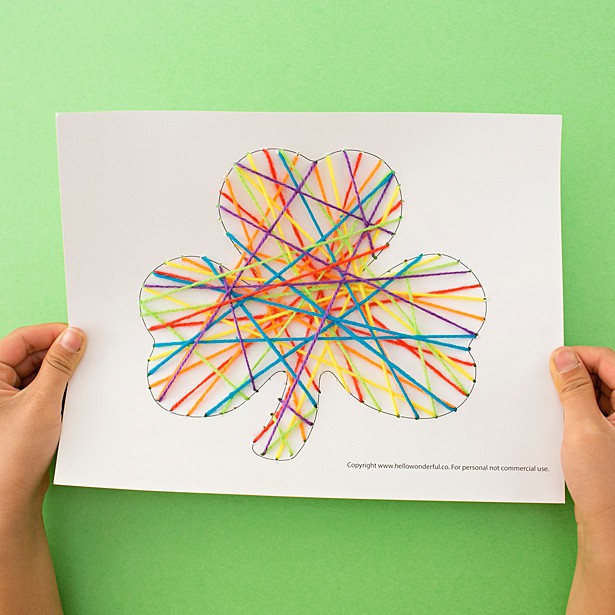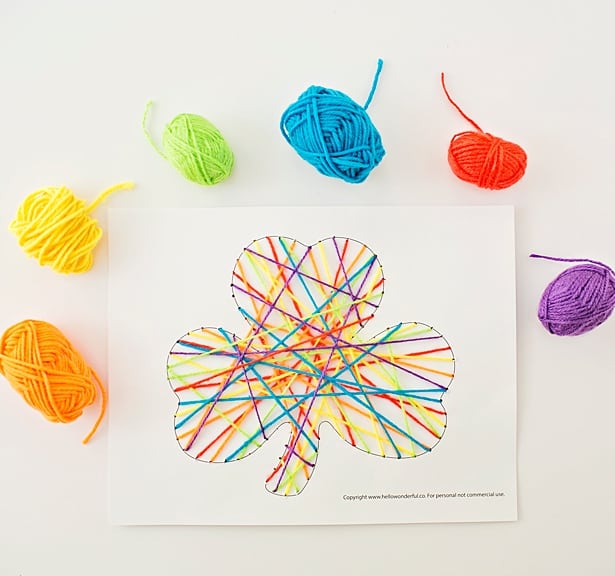 How beautiful and simple is this Rainbow Shamrock String Art project?
How are you celebrating St. Patrick's Day with the kids?
Check out 40+ more Brilliant Rainbow Projects for Kids!
___________________________________________________________________________
Disclosure: Some of the links in the post above are "affiliate links." This means if you click on the link and purchase the item, we will receive a small affiliate commission. Regardless, we give our promise that we only recommend products or services we would use personally and believe will add values to our readers.