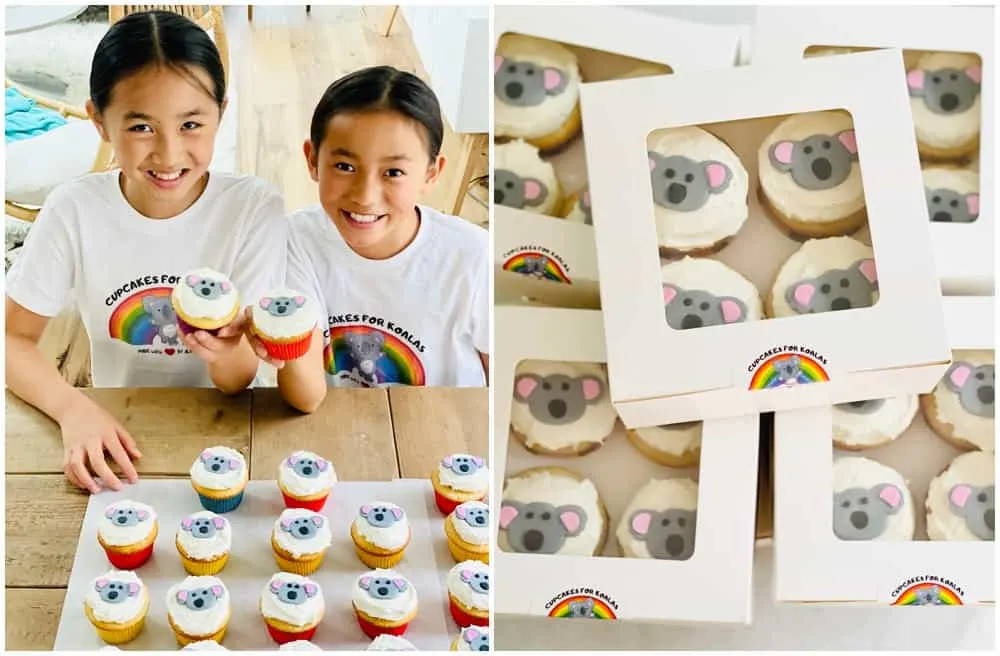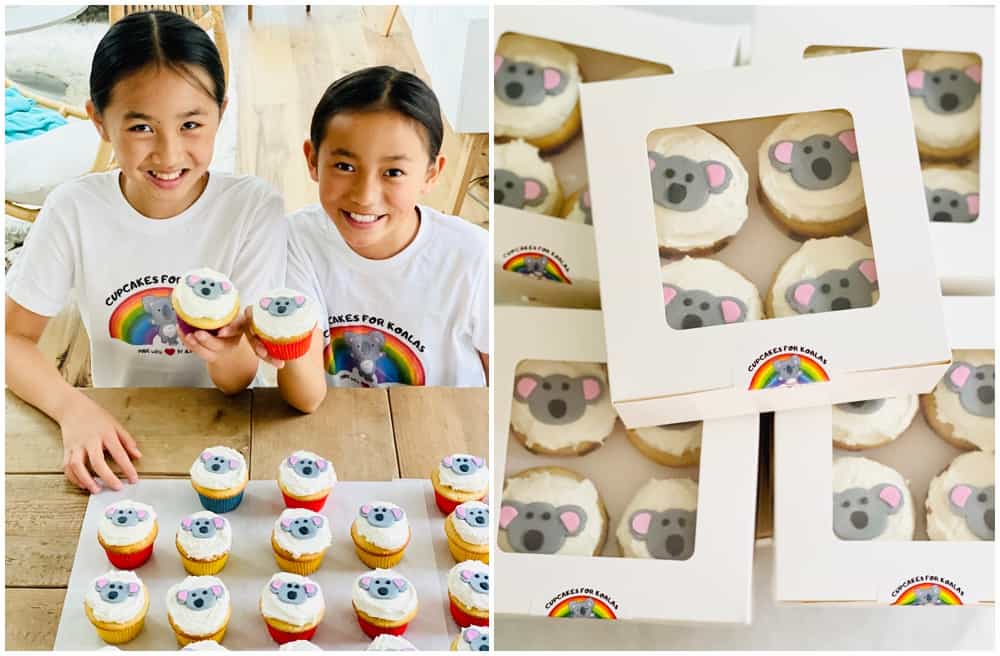 For inquiries about Cupcakes For Koalas, please email us at: info@hellowonderful.co
By using this site, you agree to our Terms of Use. This post may contain affiliate links. Read our disclosure policy.
Follow us on Instagram for more fun ideas for kids!
Watch the video below to see Alia and Lily's special message about Cupcakes for Koalas!
Update 3/1/20: We've raised $2K so far in current and pre-orders! Thank you for everyone's support!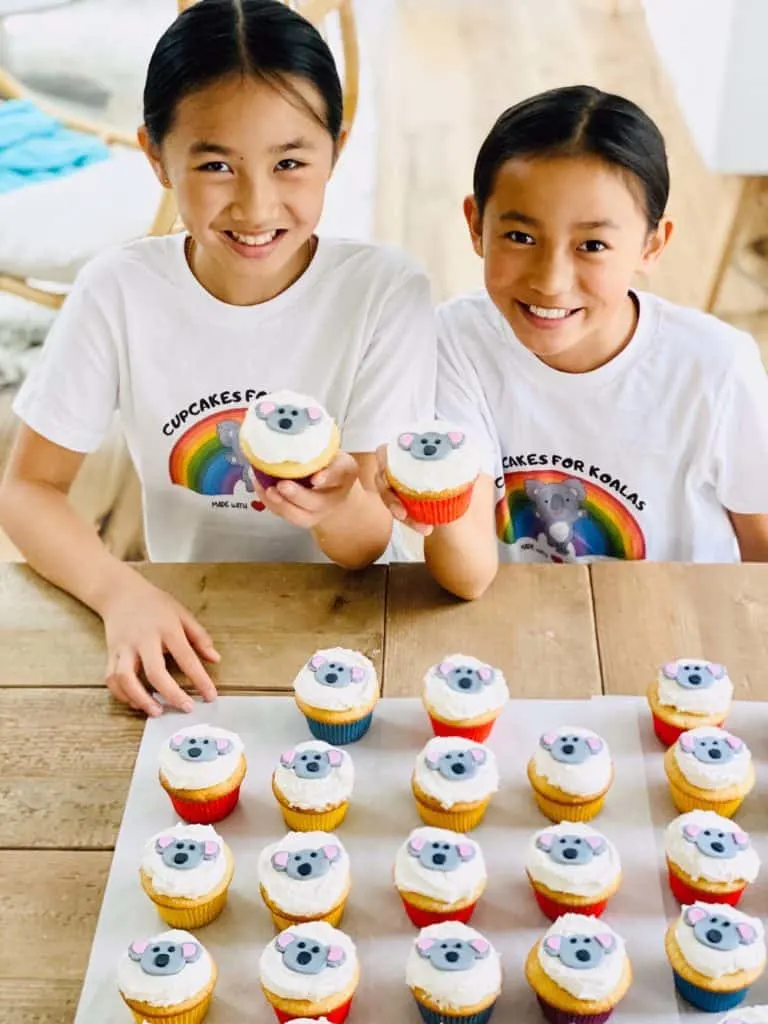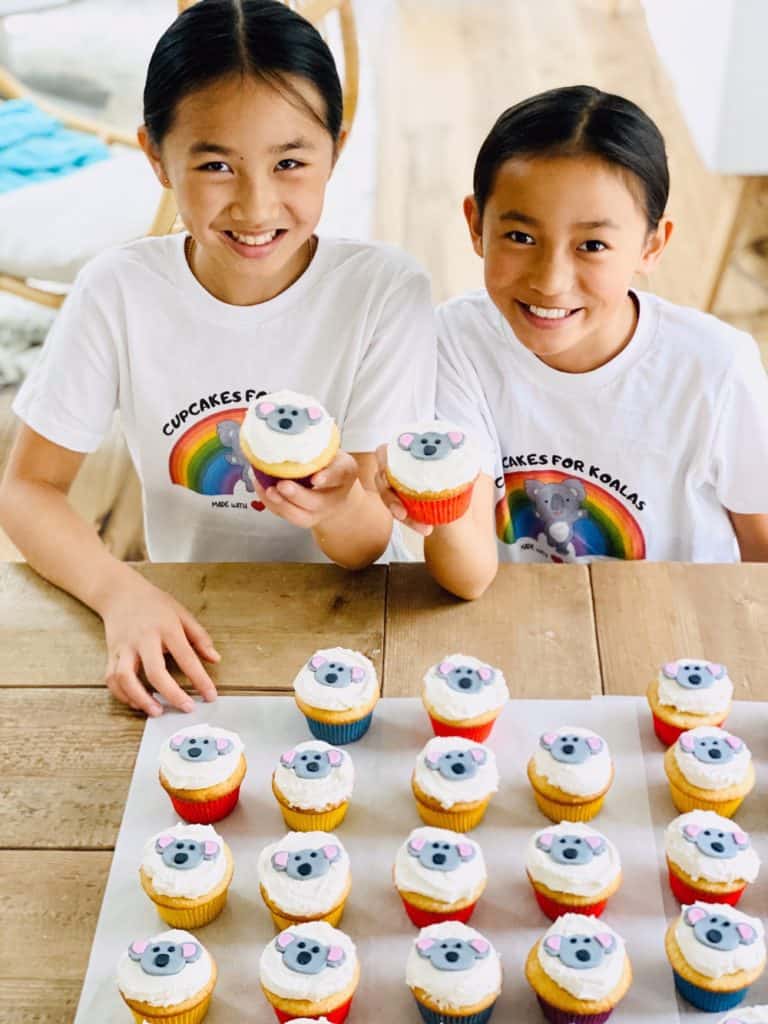 Cupcakes For Koalas was started by two young passionate kid bakers to raise money for the Australian Fires.
If you've been following me for a while, you'll know my daughter Alia has a huge kind heart. When she was seven, she started the Rainbow Rock Project and painted rainbow rocks to leave out in the world for people to find and spread kindness. So far she has raised over $7K for homeless shelters via her Rainbow Rock Project. She has also raised almost $1700 through the design of her rainbow tee to raise money for anti-bullying causes.
Alia is back with another cause close to her heart, helping the Australian fire relief. Alia was so sad when she saw the impact the Australia bush fires have had on communities, especially the animal population like koalas.
We brainstormed how we could help the fire relief and came up with cupcakes! This time however, she partnered with one of her besties, Lily to bake cupcakes (baking is hard work so team work is wonderful to have in the kitchen!).
Both Alia and Lily are passionate about baking and doing good, so it made sense for them to have a bake sale to raise money to help families affected by the devastating bush fires in Australia.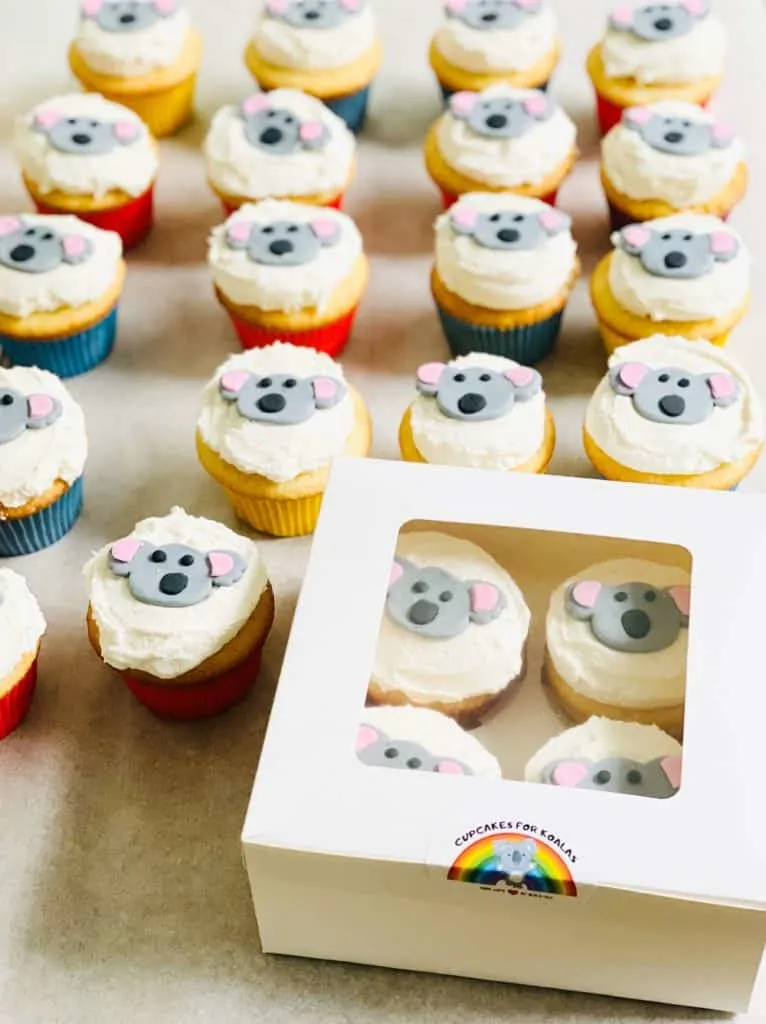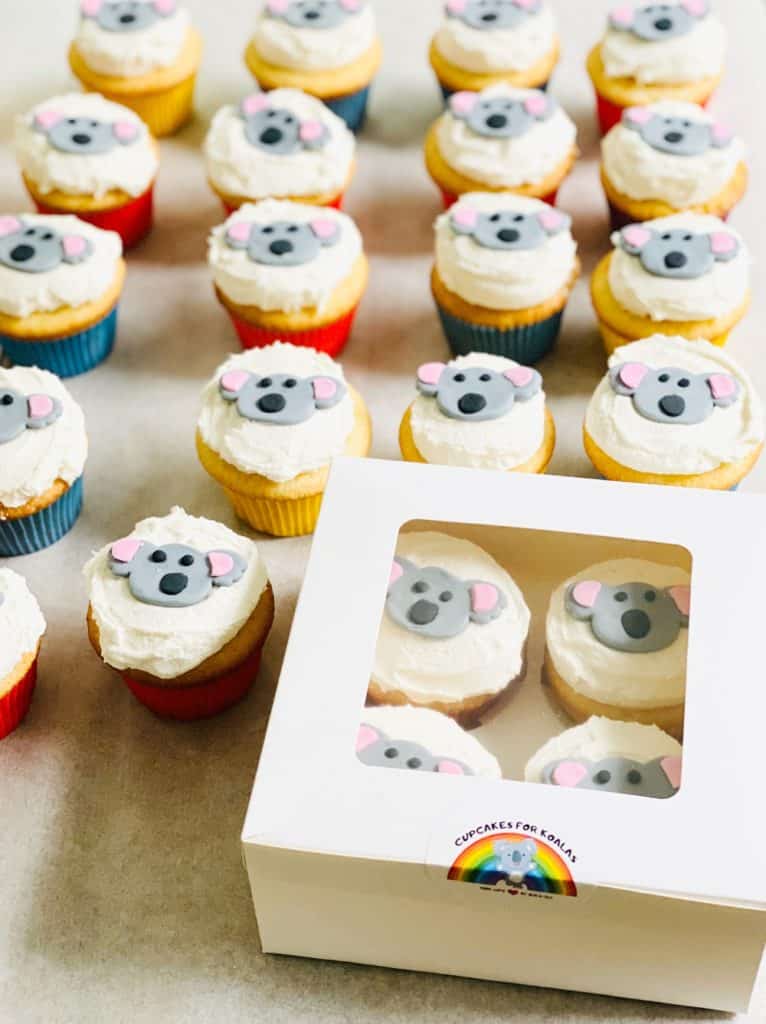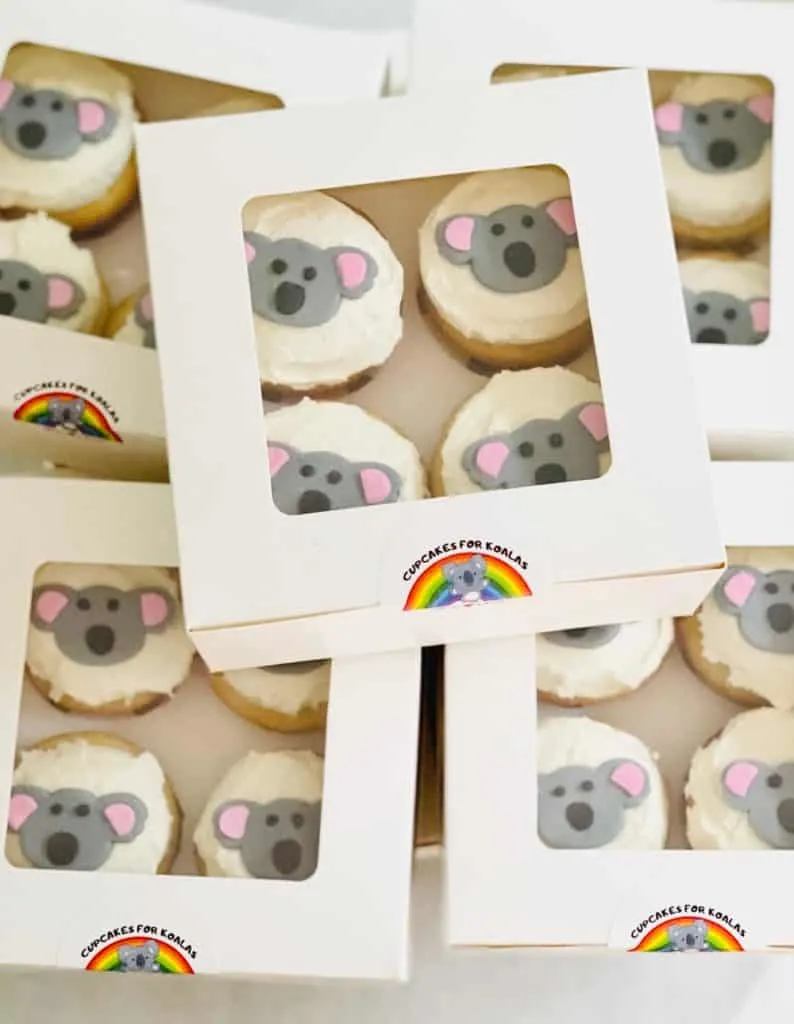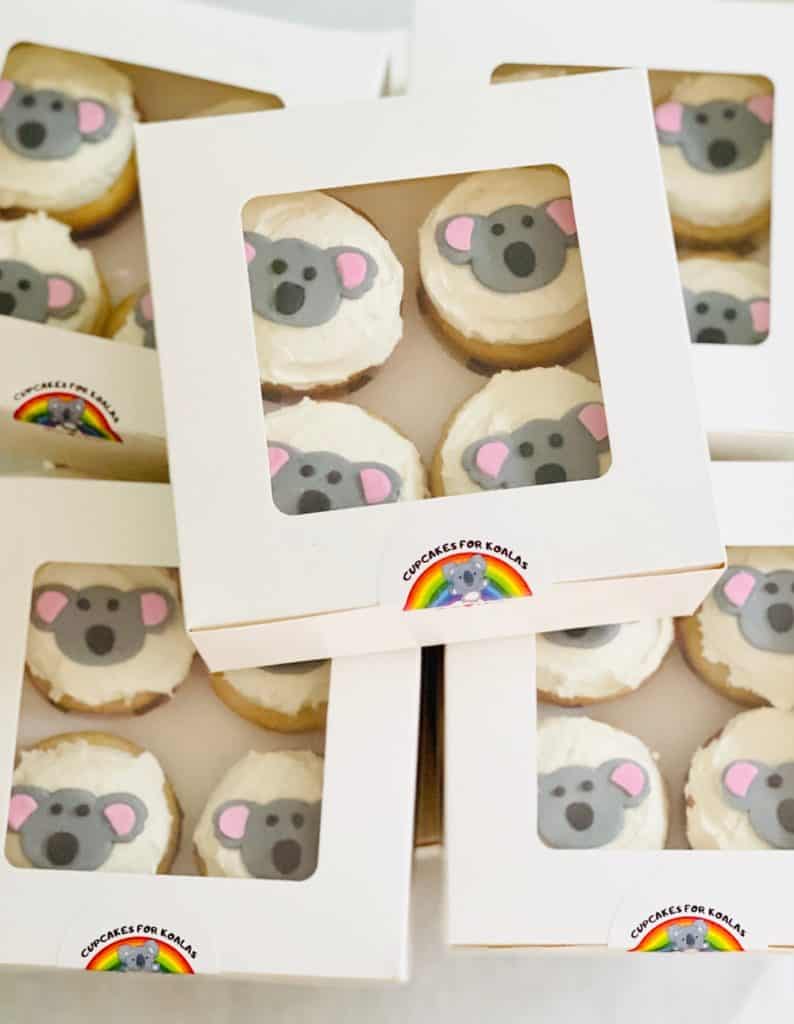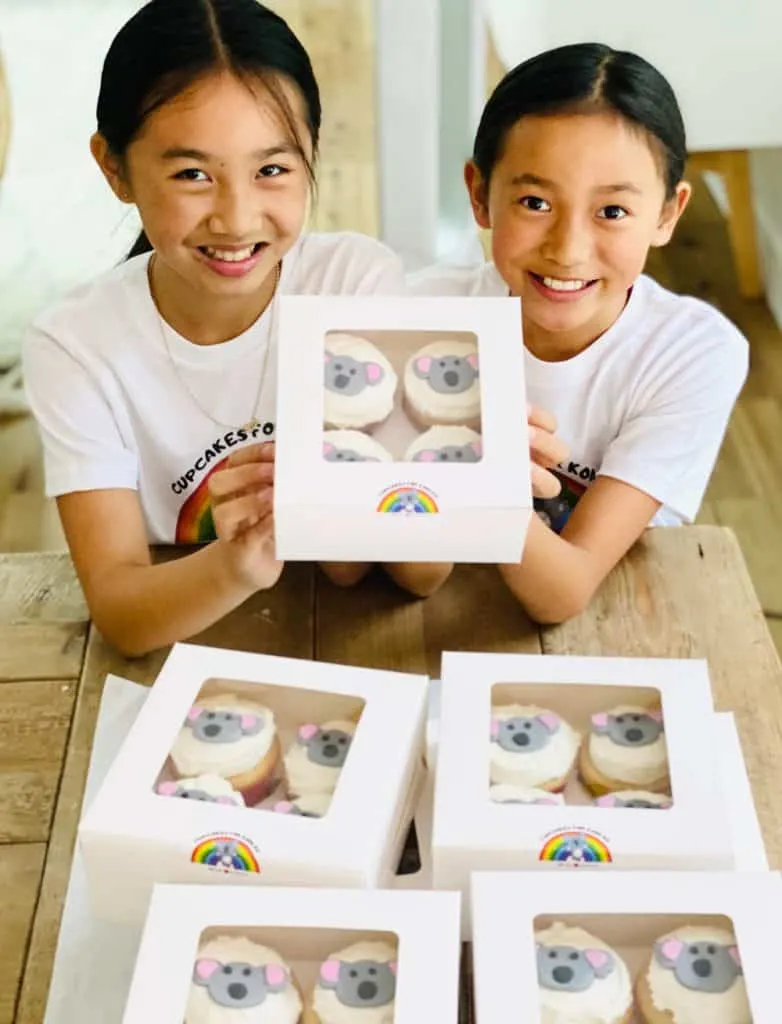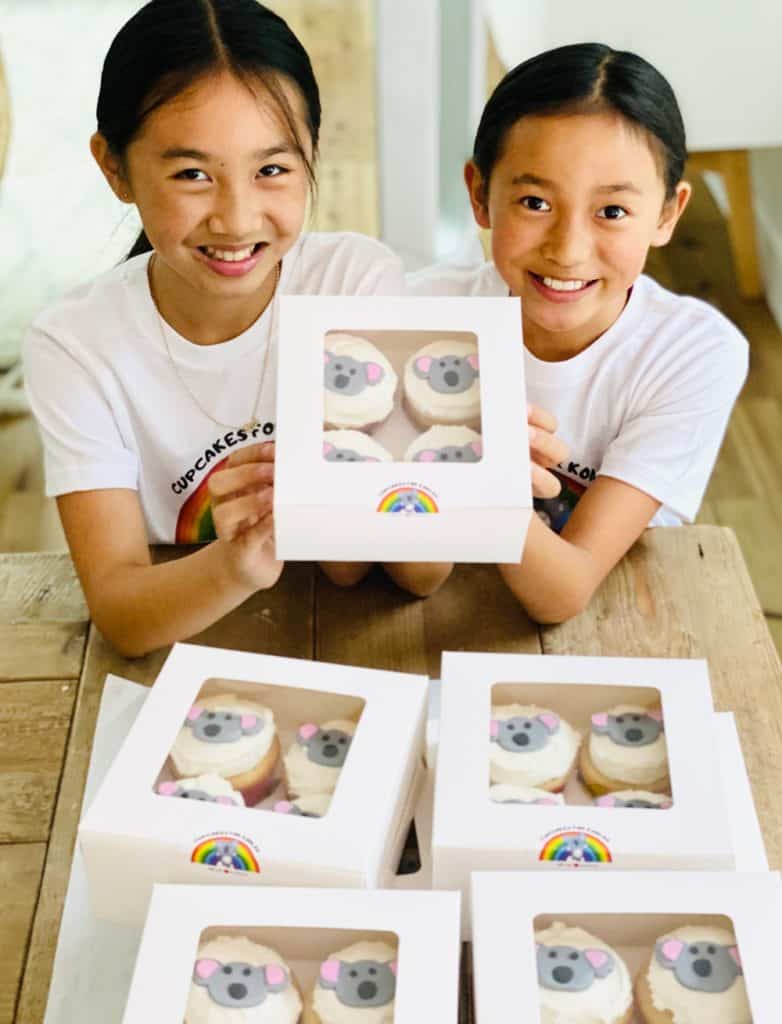 Where will Cupcakes for Koala funds be donated?
The cause the girls have decided to partner with is Food Bank Australia 100% of proceeds will be donated. According to Food Bank's website:
"Foodbank is acting as a conduit for the generosity of the food and grocery sector and the general public which is keen to assist with essential supplies to stricken areas. Foodbank is delivering exactly what is needed, when and where it's needed in order to efficiently and effectively support the relief efforts…For every $1 you donate, we are able to provide $6 worth of supplies to affected communities thanks to our partnership with the food and grocery sector."
Let that sink in for a minute. For every $1 donated, $6 worth of supplies are donated back!
How wonderful is that in terms of maximizing the benefits to communities in need.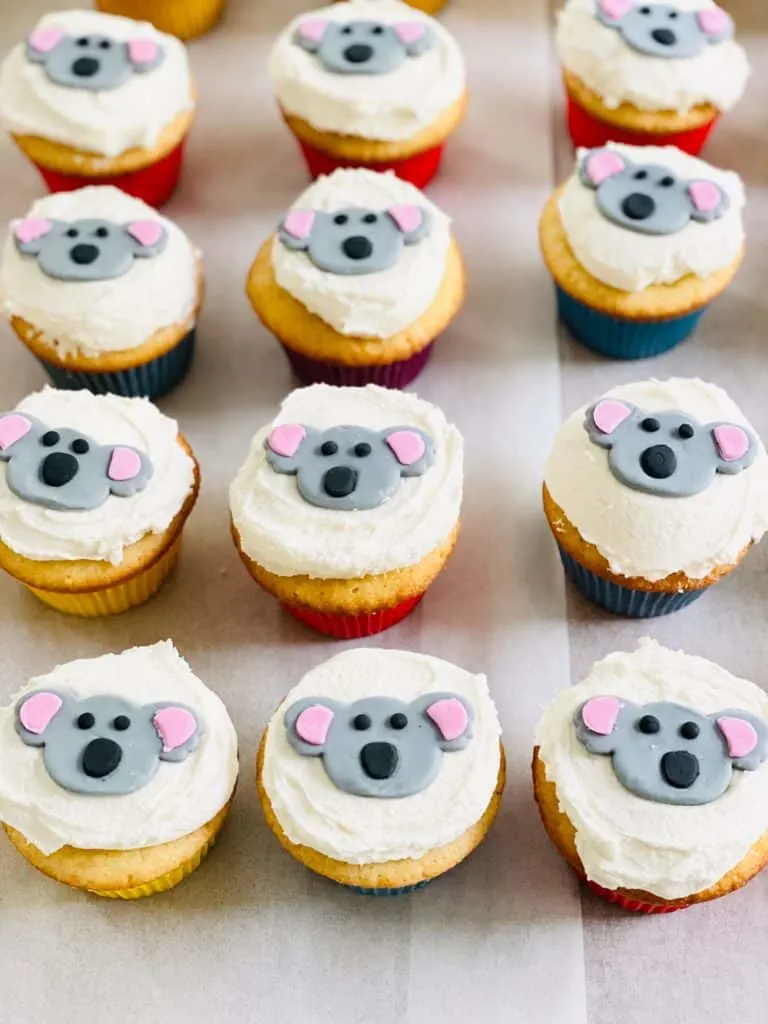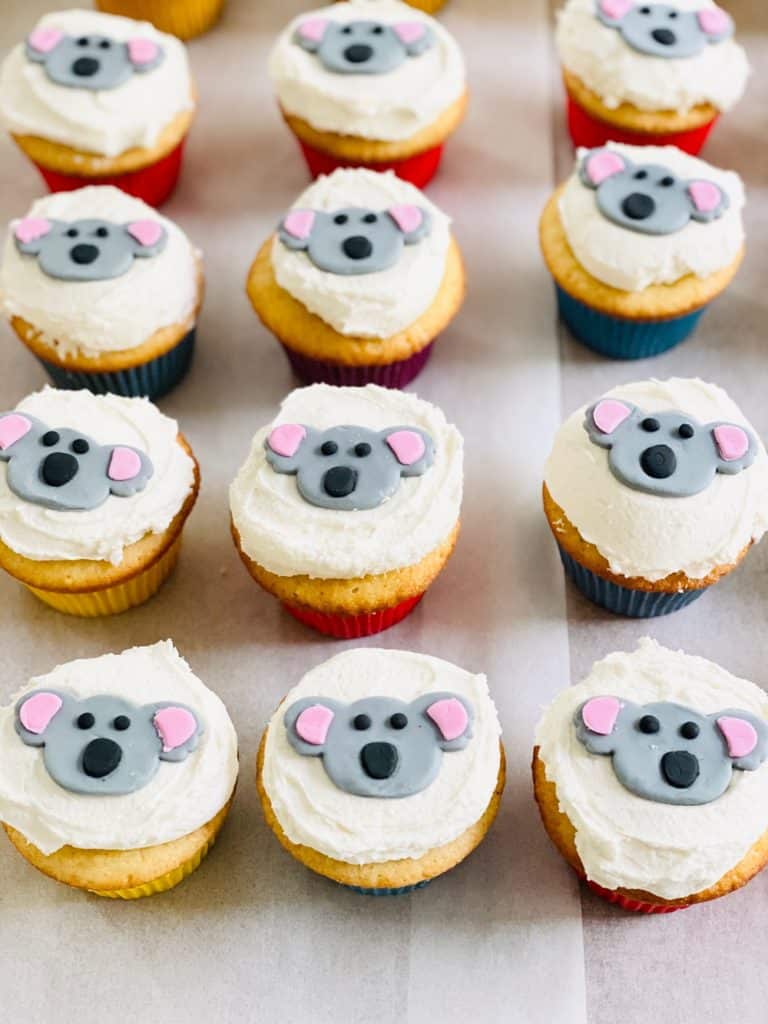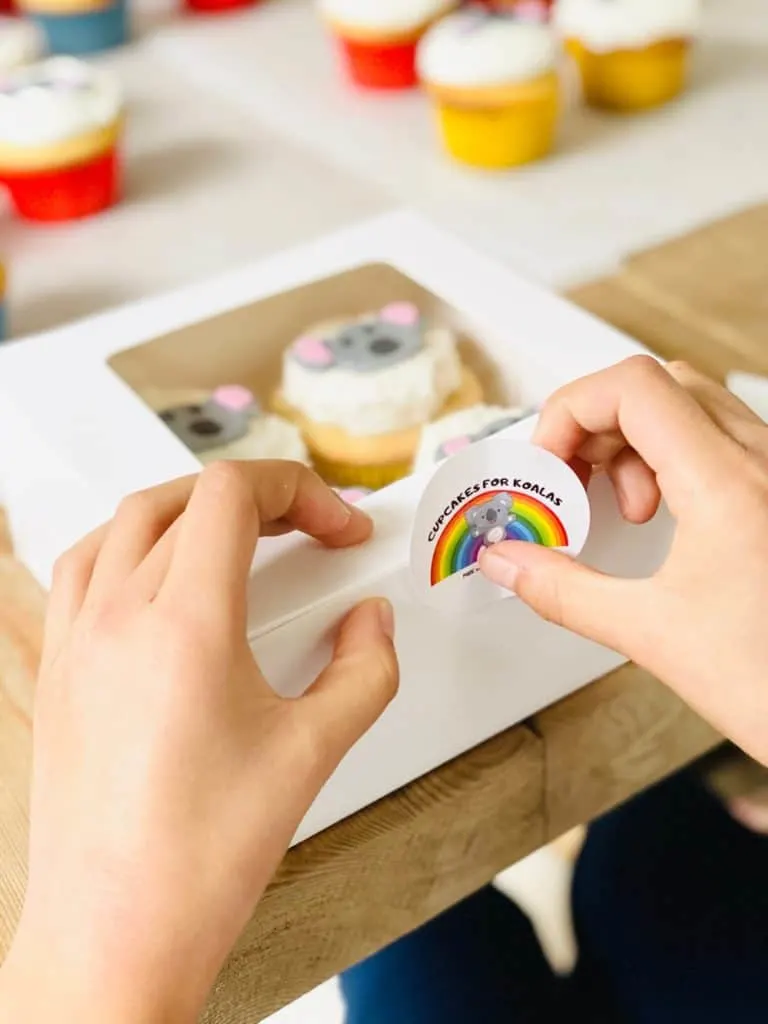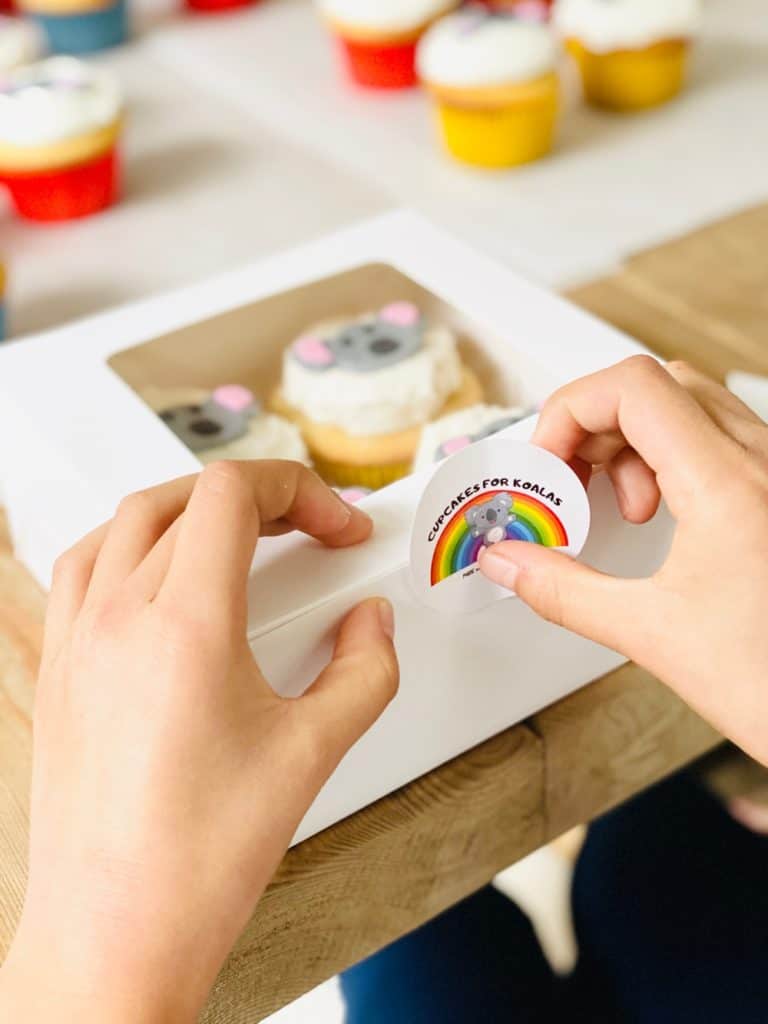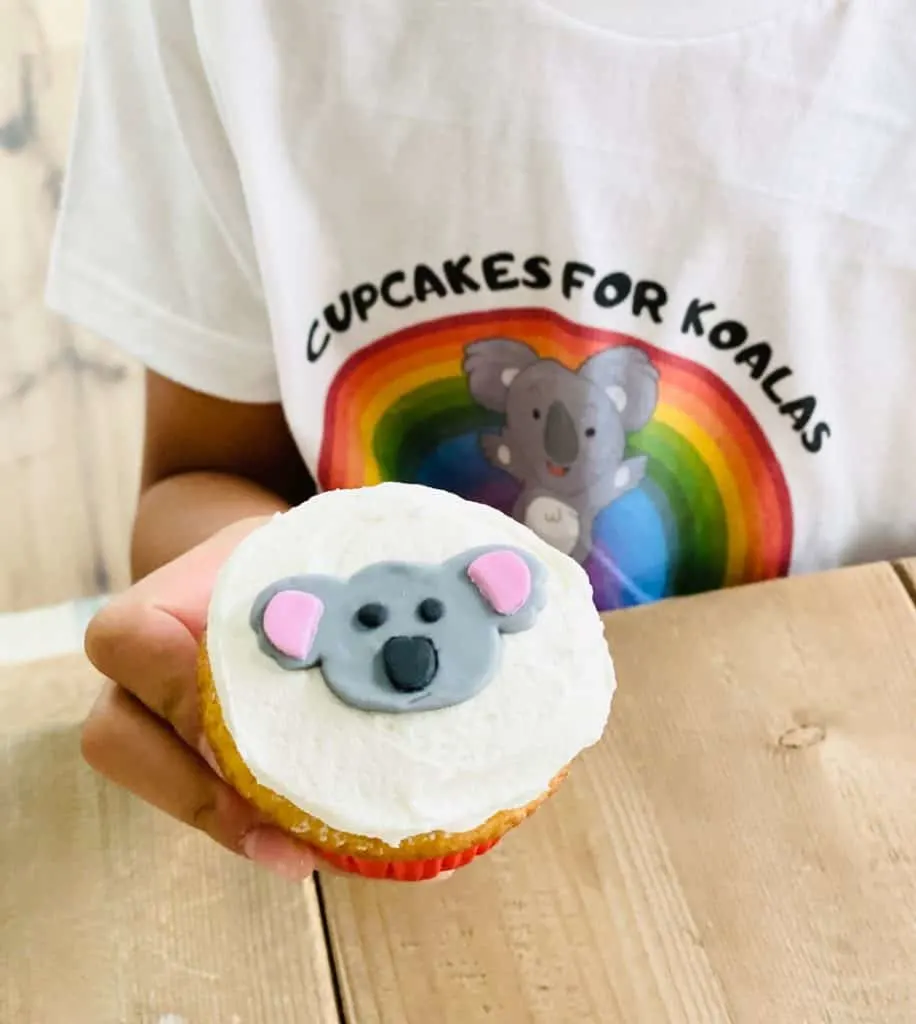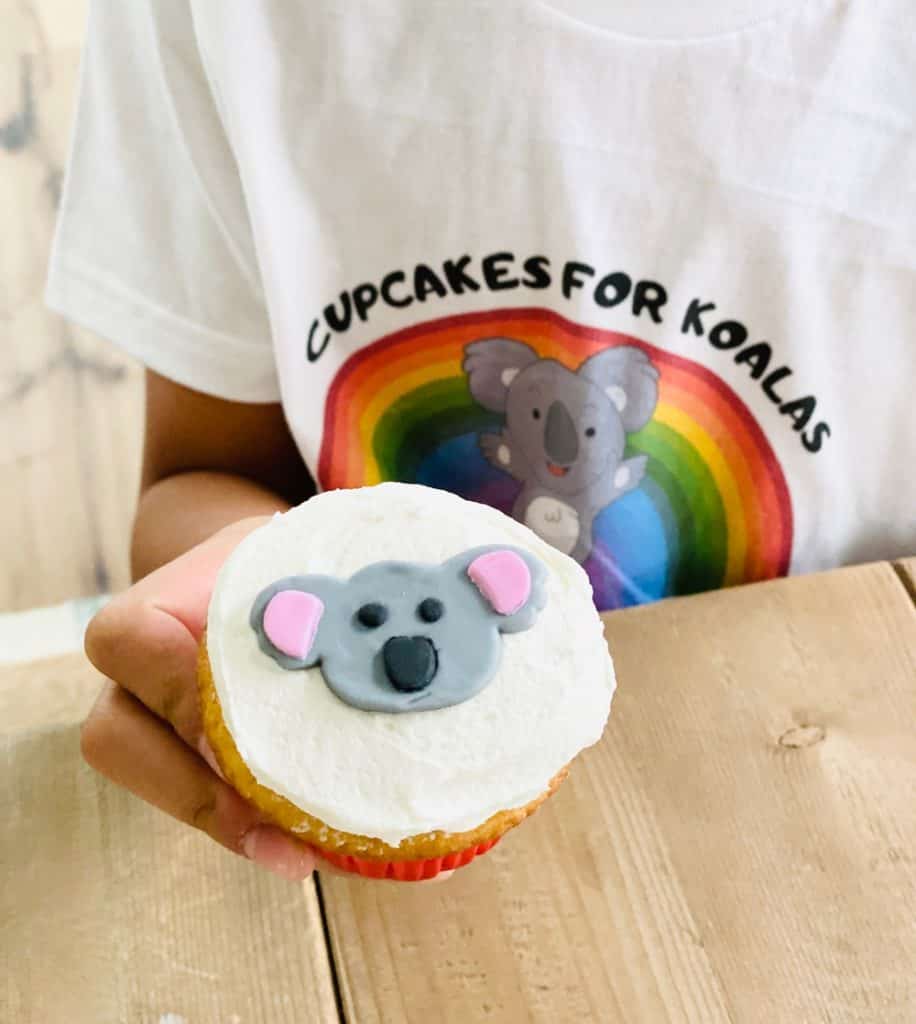 Are Cupcakes for Koalas Handmade?
These are not just any type of cupcakes. I owned a bakery years ago and have given the girls my prized vanilla cupcakes with vanilla buttercream frosting recipe so they can make the very best quality cupcakes around! I am overjoyed that years later, the cupcakes I so lovingly made in my bake shops are now spreading kindness.
On top of these delicious 100% homemade cupcakes, the girls hand-rolled and hand-cut these adorable koala fondant designs. Down to creating the custom gray fondant koala color, pink ears, and cut-outs for the eyes and nose. Yes a LOT of love has gone into making these delectable cupcakes!
The cupcakes are 100% baked with love by Alia & Lily and come boxed in rainbow cupcake wrappers in a box of 4 for $12 a box.
Where can I find Cupcakes for Koalas?
For now, the cupcake bake sale is only available in our local area in Orange County, California. Cupcakes, unfortunately are very expensive and fragile to ship! We are mainly selling to friends and family, but as word is spreading, friends of friends, neighbors and co-workers are asking for our cupcakes!
Who knows? One day the girls may be making cupcakes for everyone in the world to enjoy – all for an amazing cause!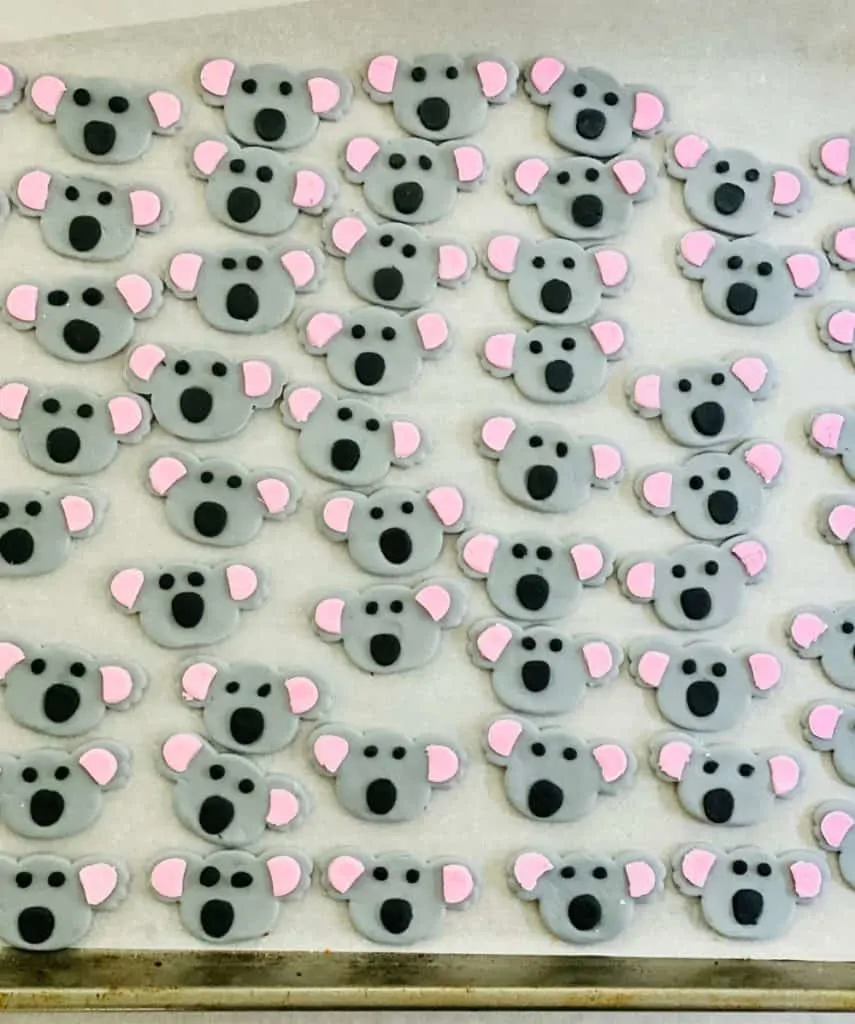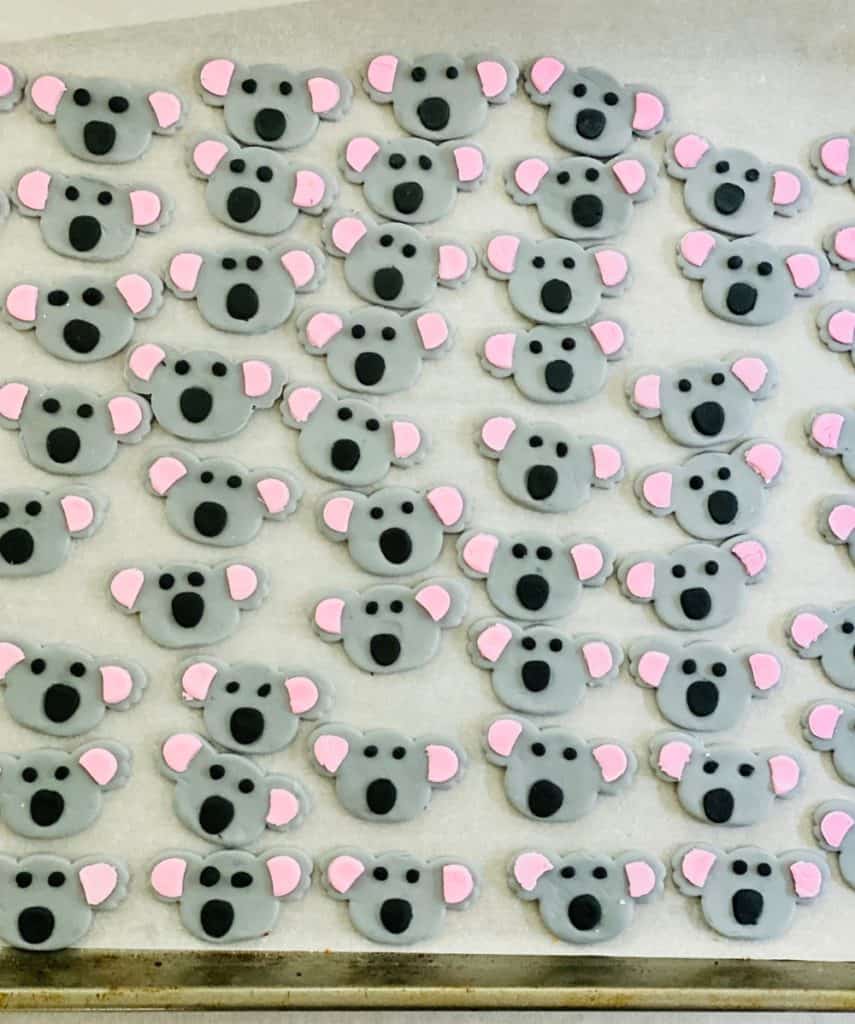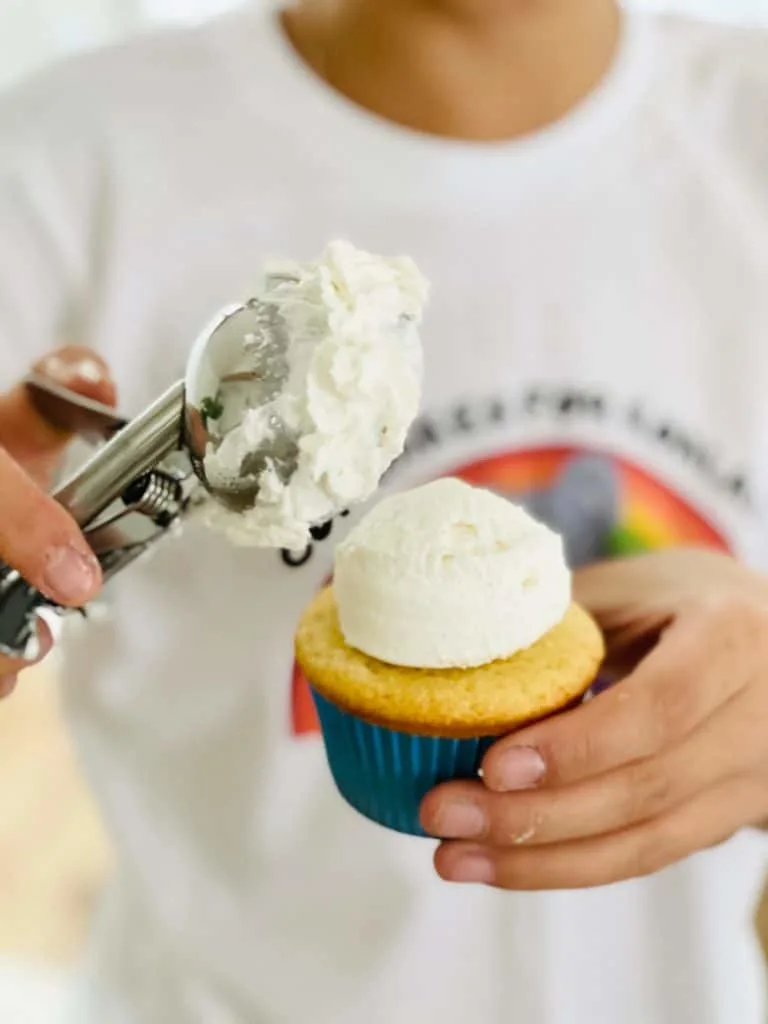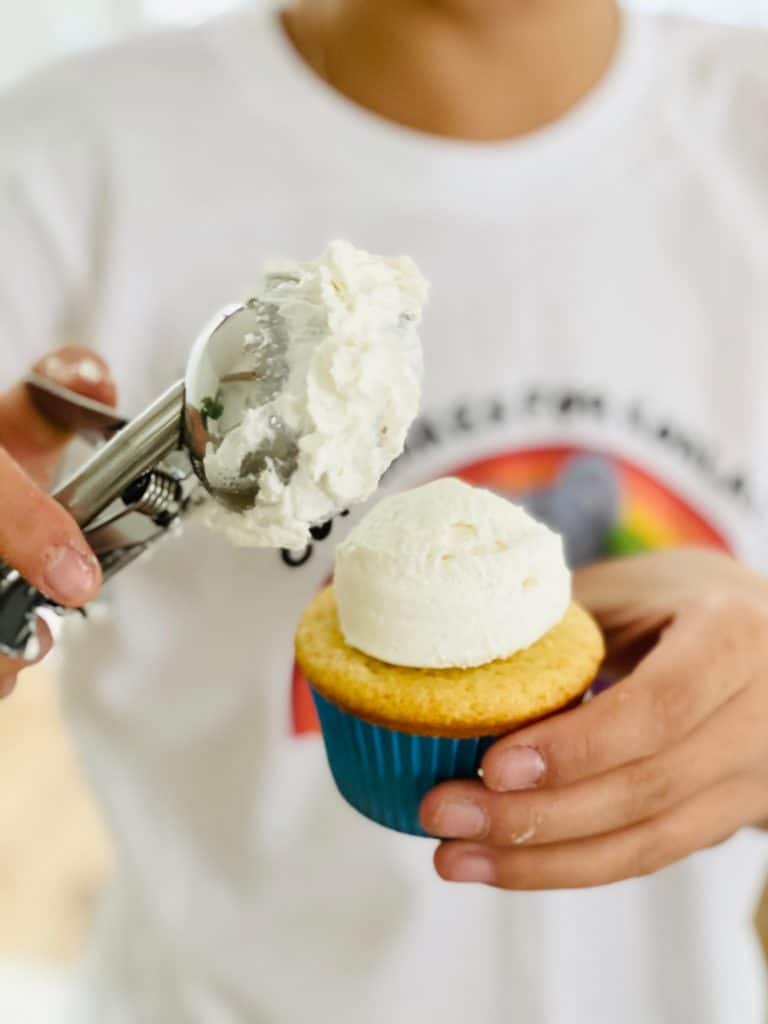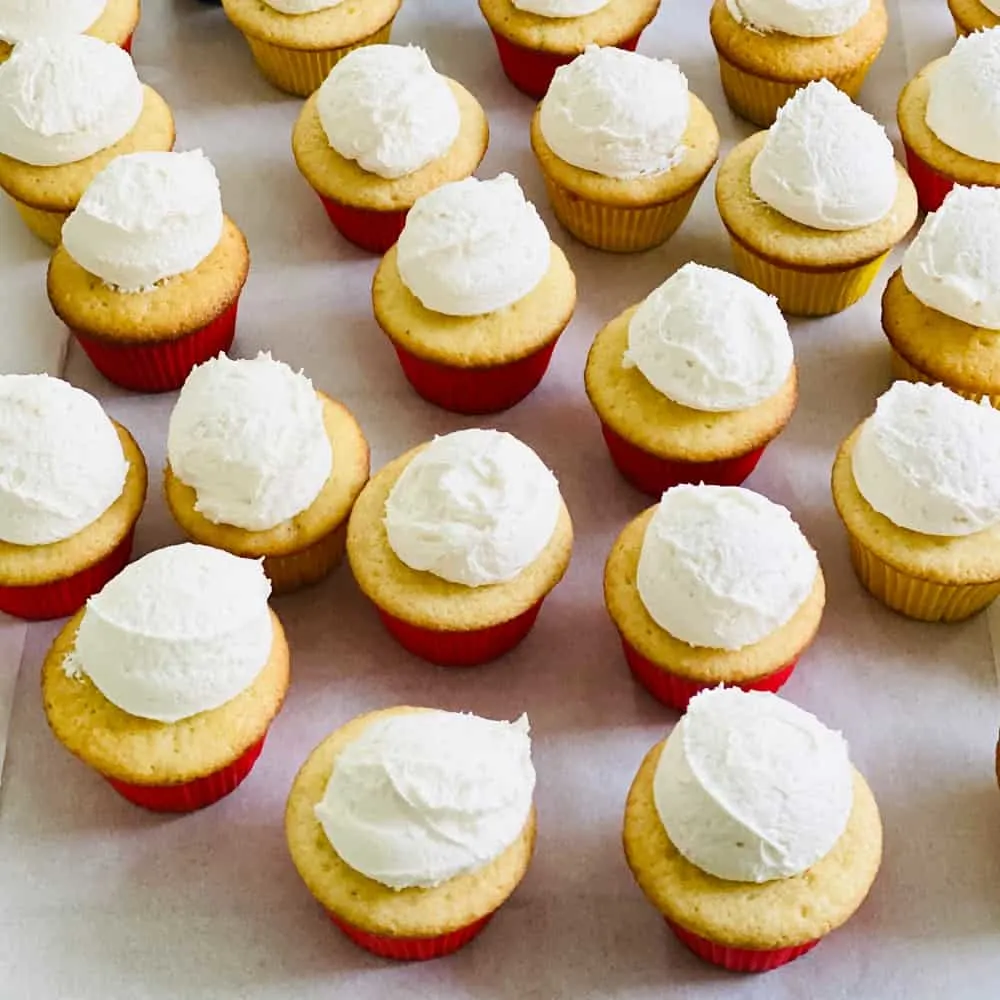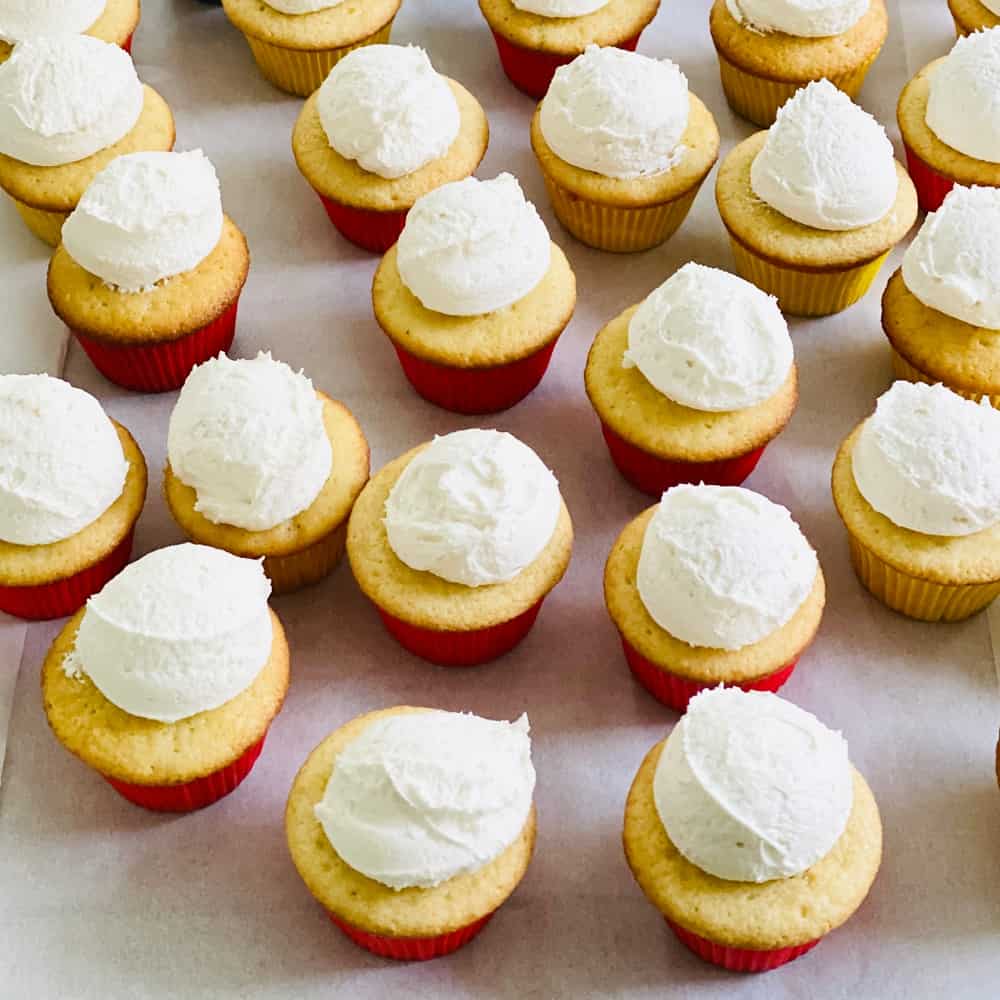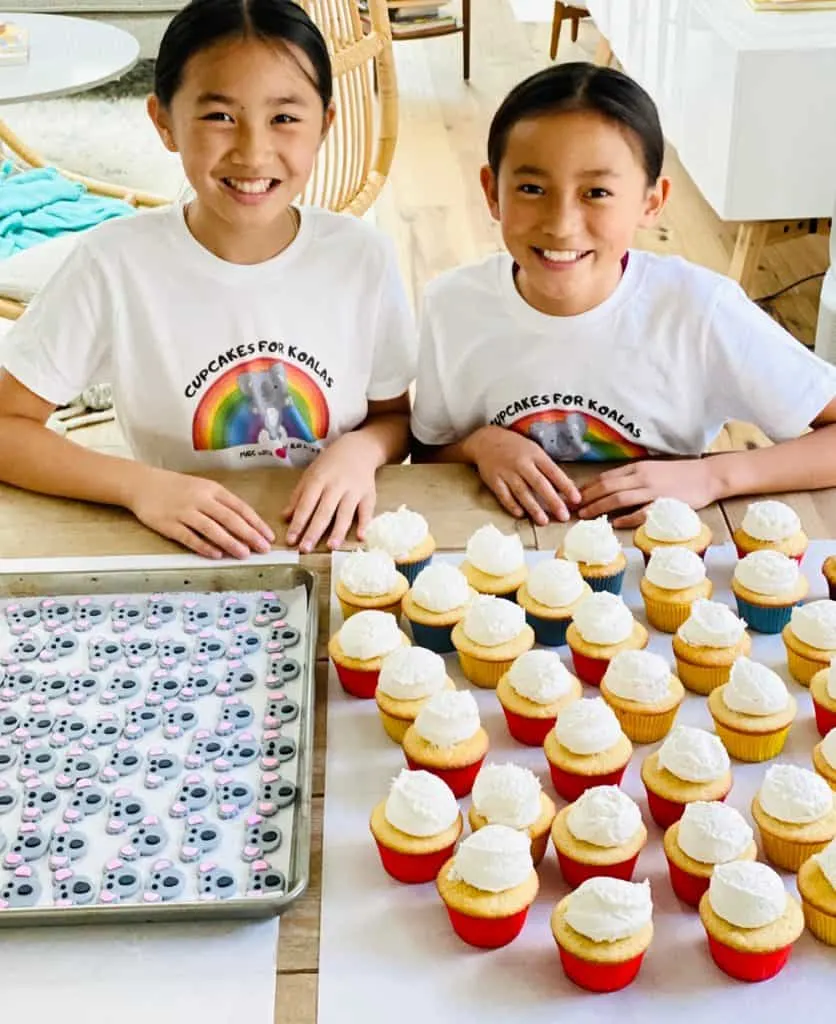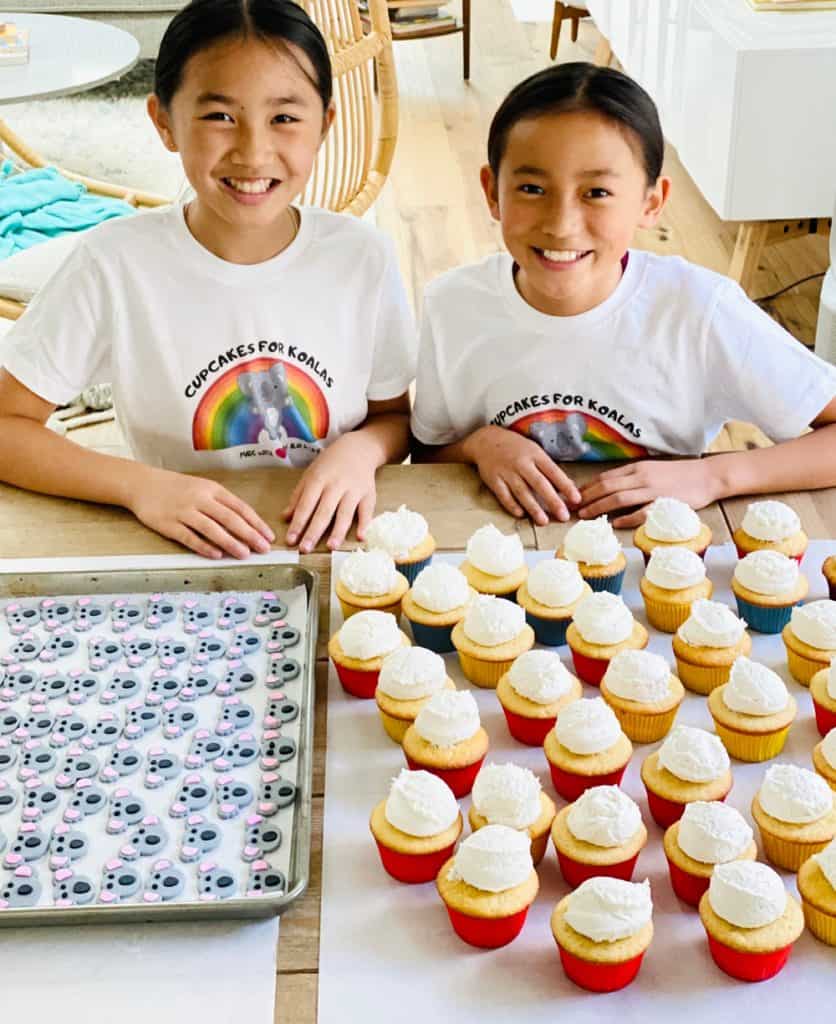 How many cupcakes have been sold so far?
So far the girls have made 14 boxes of cupcakes and generated $187 for Food Bank Australia (this include tips for the girls which they are generously donating forward). Since $1 provides $6 worth of food, that is really $1122 worth of food donated so far!
The girls will continue to bake cupcakes with a goal of reaching $1000 in sales which means $6000 of food donated.
Please spread the word if you are in the Orange County, California area!
How can I get my kids involved in doing something good for the community?
As an aside, and proud parent moment, I also want to encourage all of you to ignite any passion your kids may have and use it to spread good! It doesn't have to be cupcakes, or painting rainbows on rocks. Talk to your child about what they are passionate about. The purpose to do good must come from an authentic place.
Kids will be more inclined to work hard if they are having fun doing something they love!
AND it doesn't have to be difficult or a lot of work! We brainstormed Cupcakes for Koalas a week ago and 7 days later had a logo, first set of cupcake boxes, and sold out and made almost $200 for the Australian fires!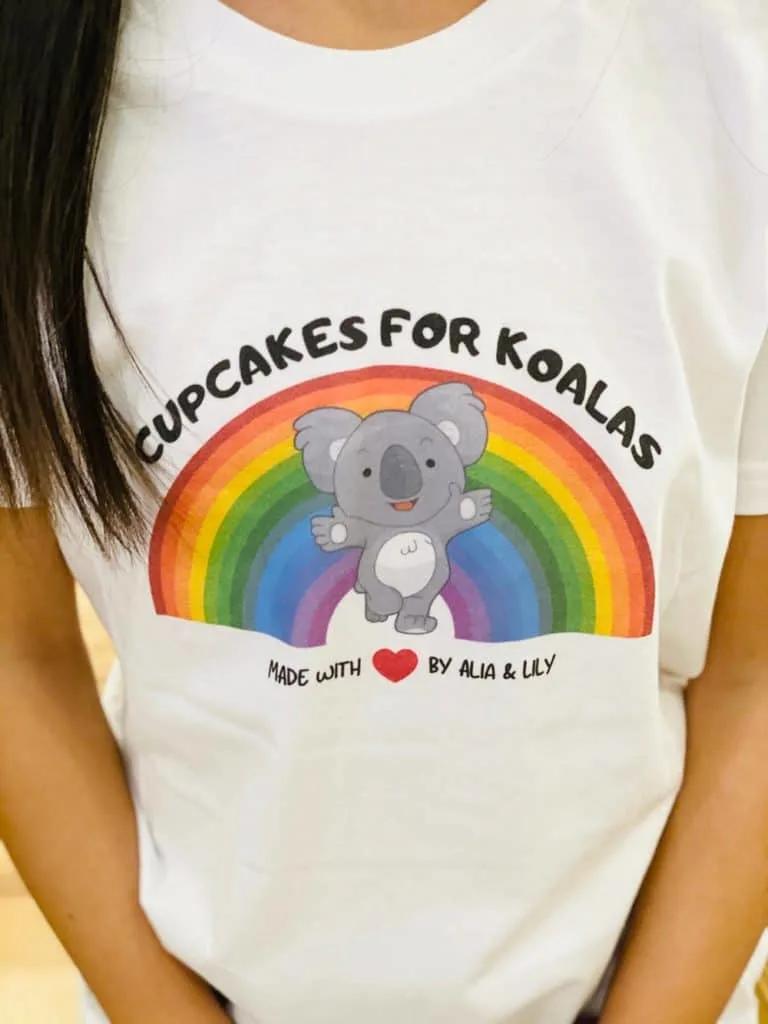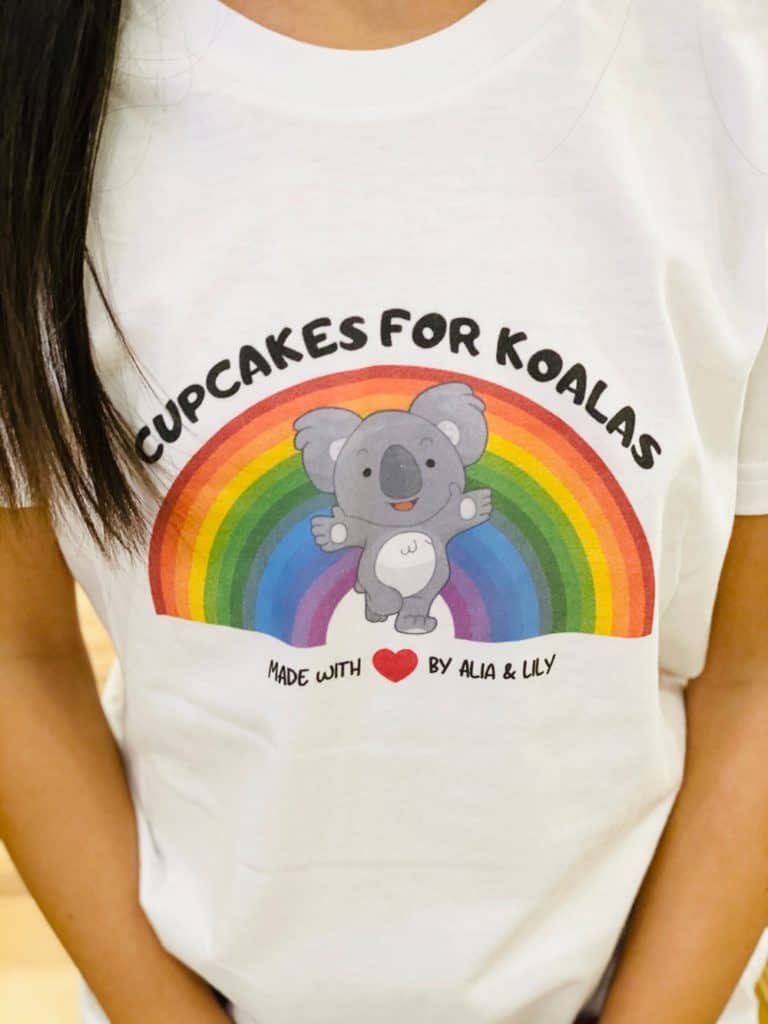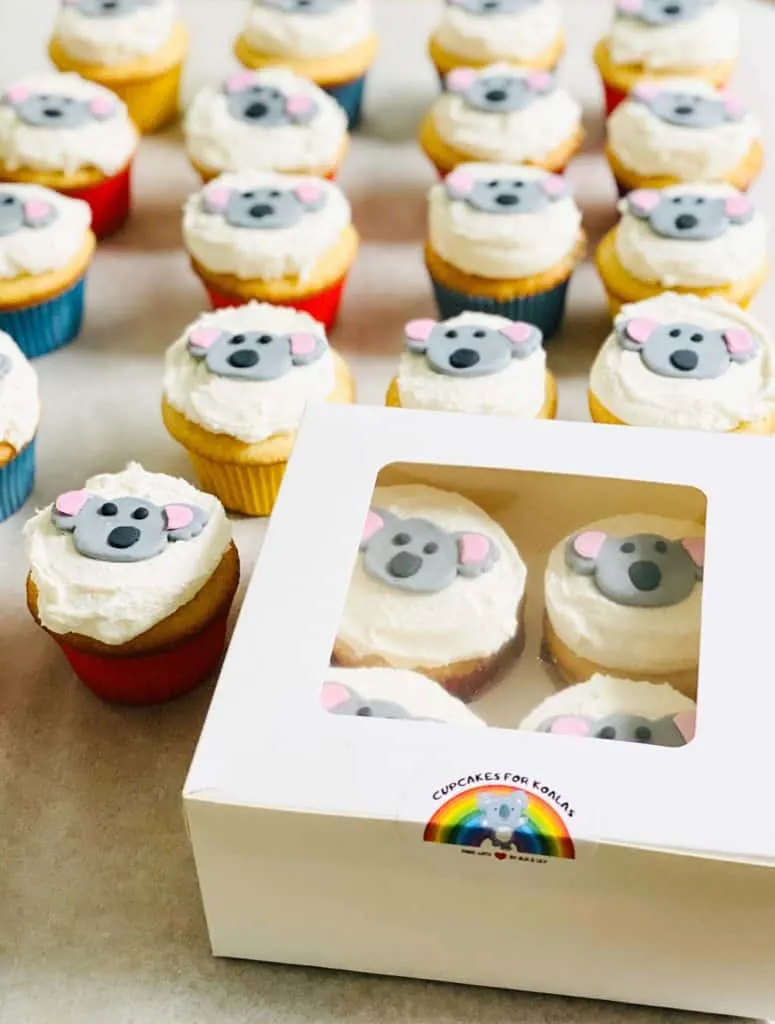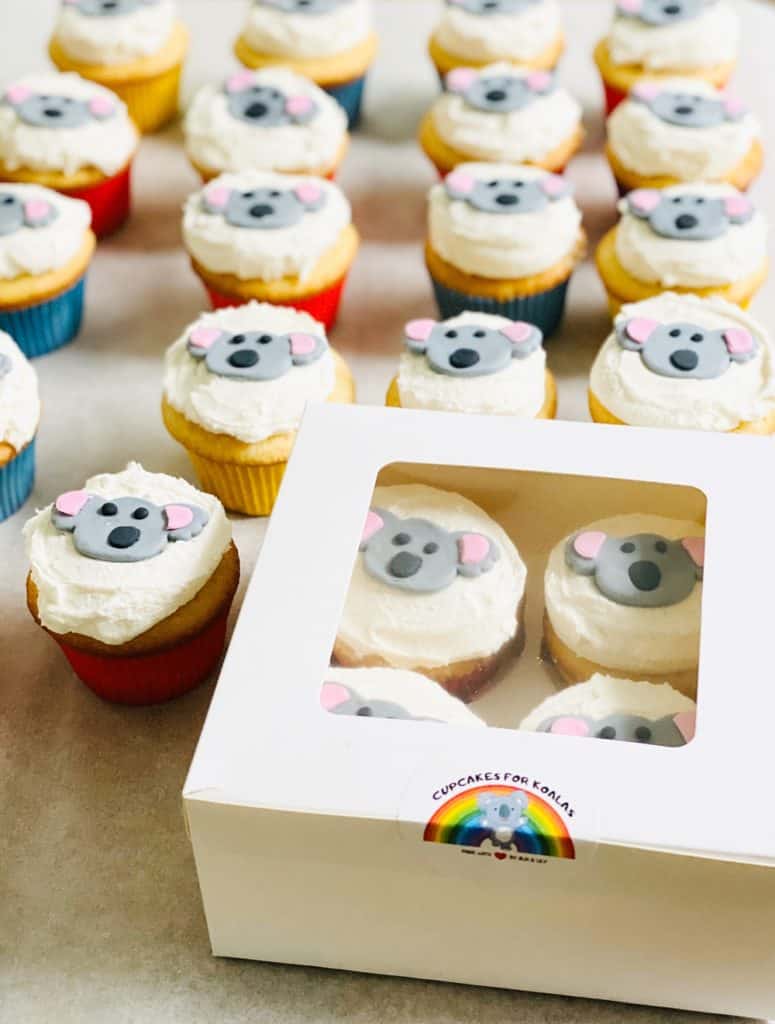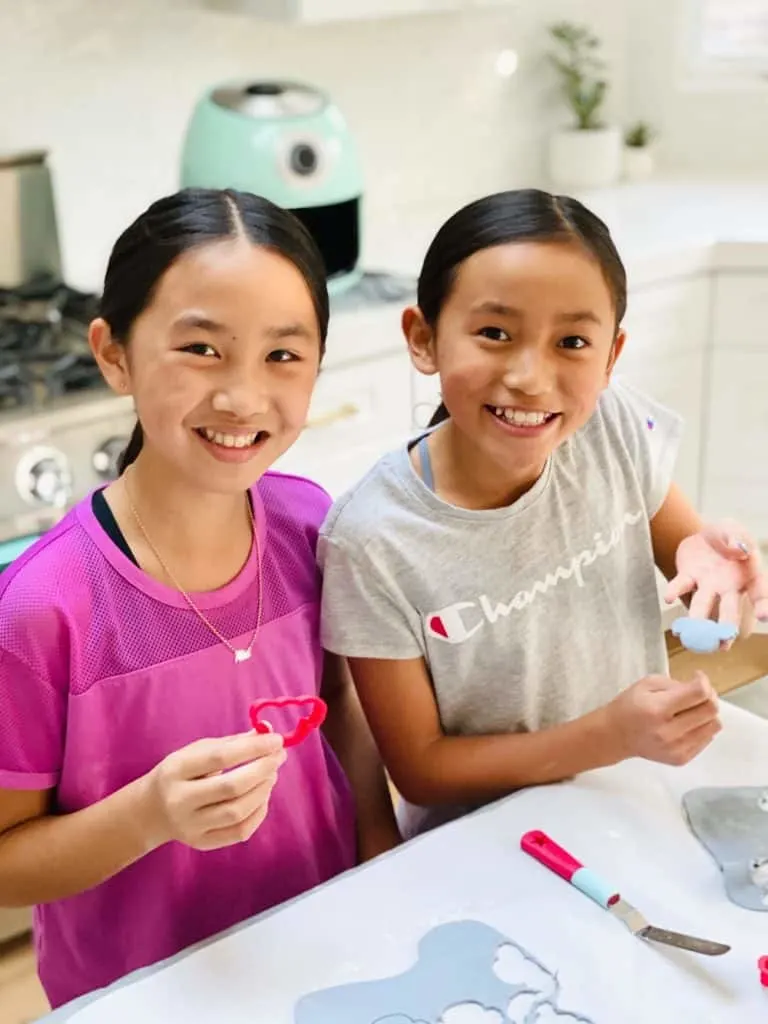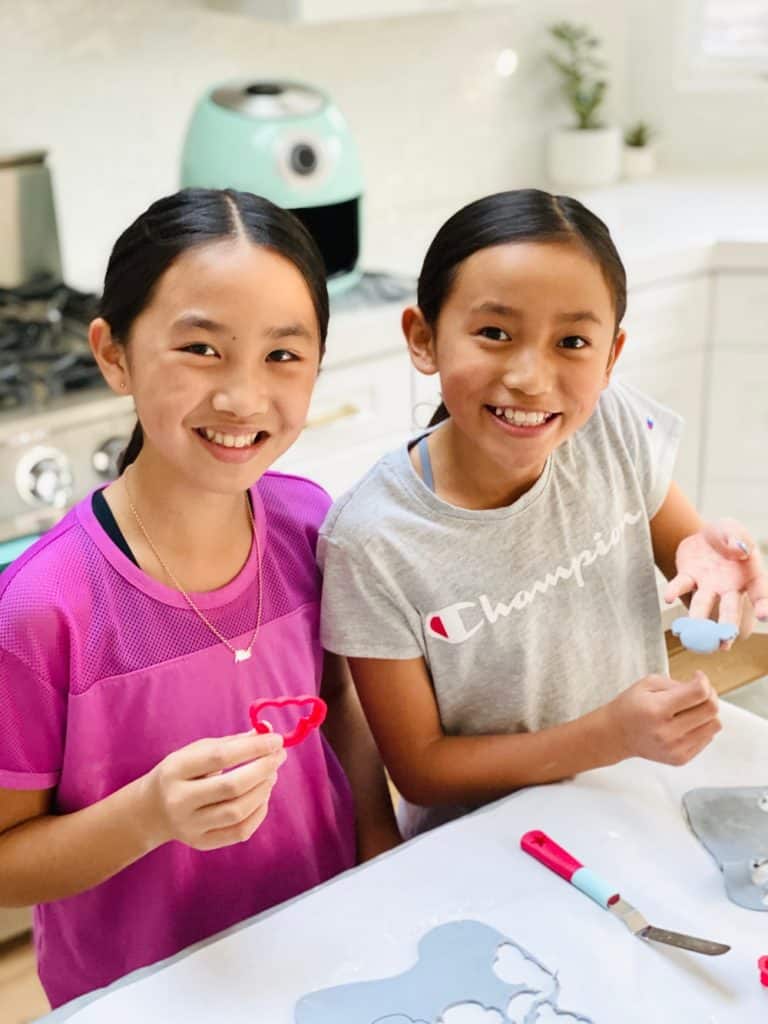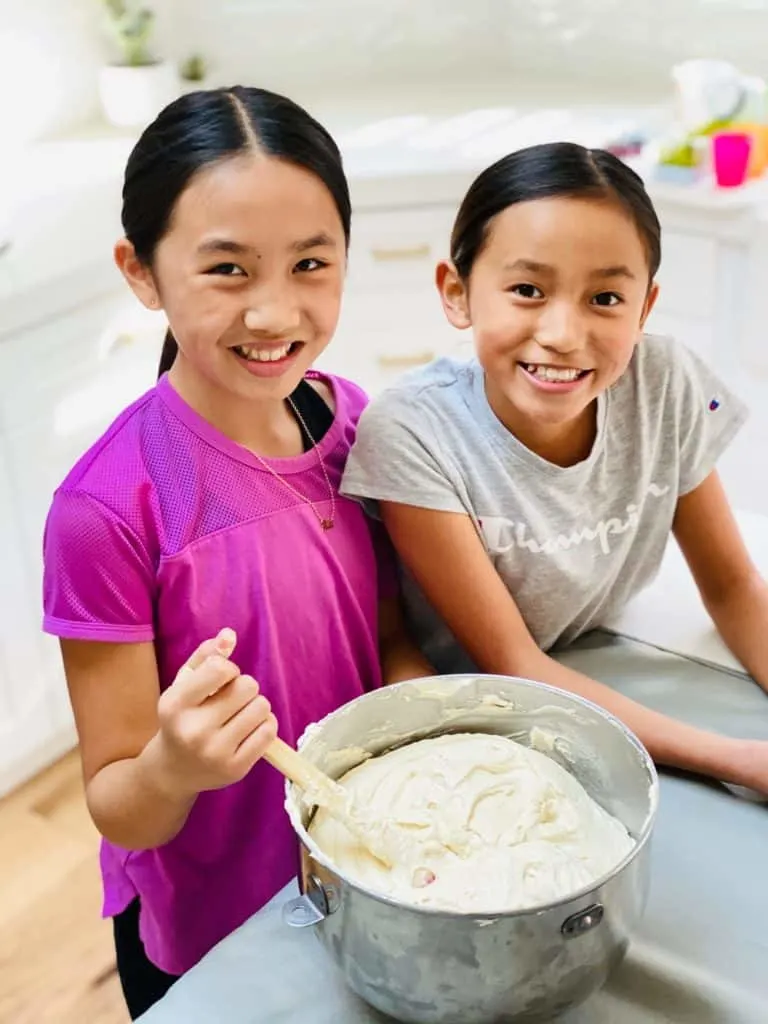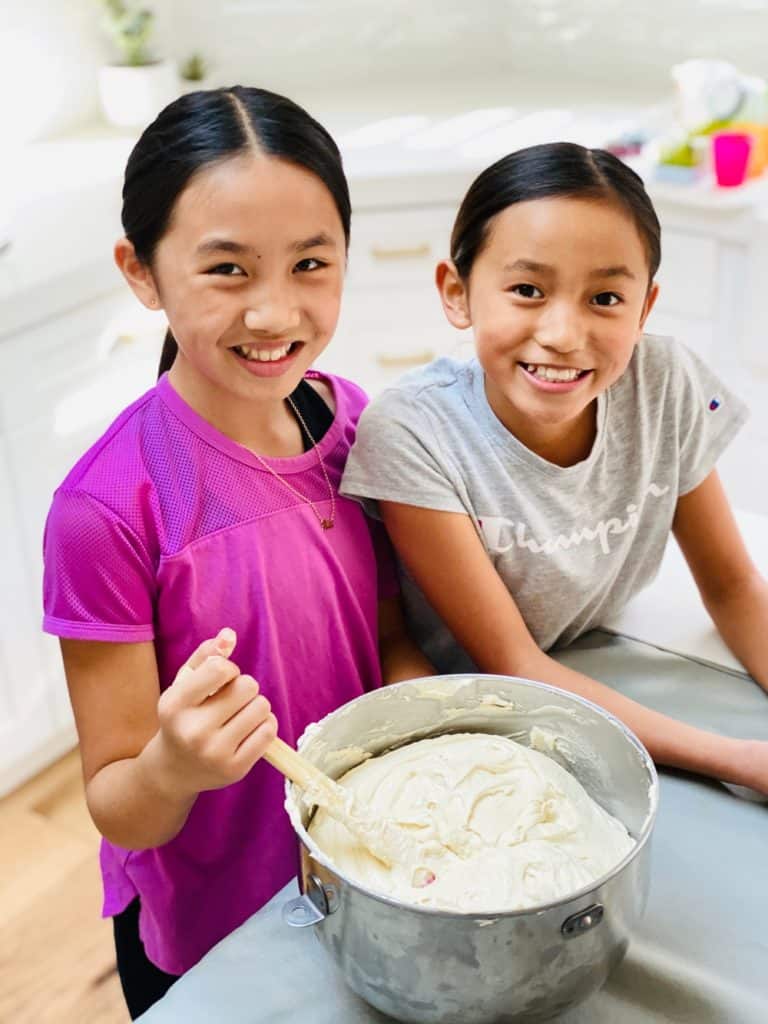 Resources for children to start their own fundraiser.
Here are some resources we used to create Cupcakes for Koalas in record time. I hope these resources help you in future endeavors with your children.
Logo creation: The girls used my computer and a free service called Canva to create a logo within an hour!
Custom Tshirt: We love Custom Ink to create custom tees fast! We uploaded the logo they created onto tshirts and less than week later, they arrived!
Custom Stickers: We used U Printing and uploaded our logo onto circle stickers and they arrived in just a few days.
The rest, cupcake packaging, cupcake wrappers, fondant was sourced on Amazon and arrived all via Prime in a couple of days.
Of course you don't need a "logo" or tees, or stickers to go out and fundraise! You need a product of course, but having these additional tools made the project more serious for the girls and they took even great pride in their work as result. As well having a sense of unity and theme is great for sales and at the end of the day, the girls want to sell as many cupcakes as possible so they can raise as much money as they can!
For inquiries about Cupcakes For Koalas, please email us at: info@hellowonderful.co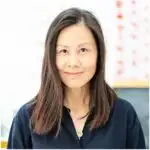 Agnes Hsu is a mom of three and has been inspiring parents and kids to get creative with easy activities and family friendly recipes for over 10 years. She shares her love for creative play and kids food to her 2MM+ followers online. Agnes' commitment to playful learning and kindness has not only raised funds for charity but also earned features in prestigious nationwide publications.