Do you remember eating those iconic iced animal cookies when you were a child? They were one of my favorite cookies growing up and still are today! I'm happy to share a homemade version of them with a recipe we use in my bake shop. These are a simple rolled and cut-out cookie with sprinkles on top that taste just like the store bought version – but so much better!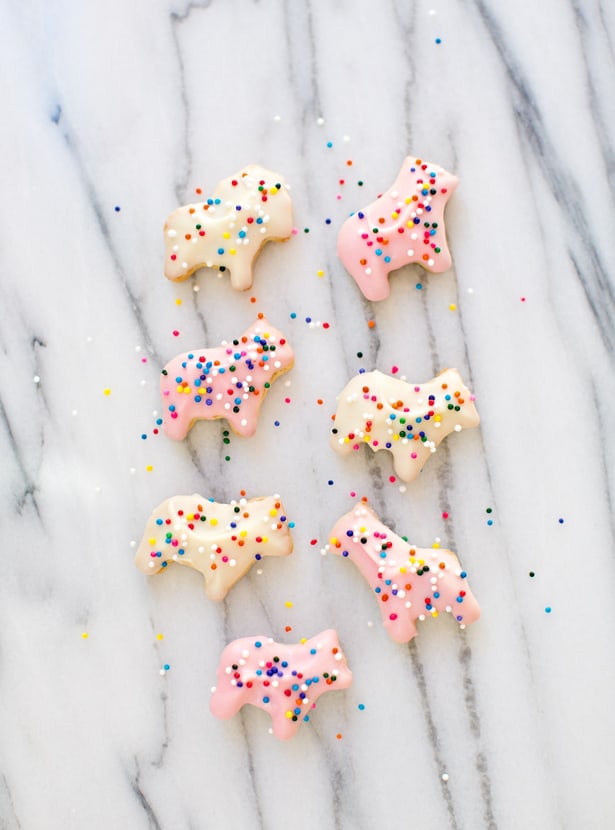 Homemade Iced Animal Cookies – Ingredients:
1 1/2 cups (225 g) flour
1/2 tsp baking powder
1/2 tsp salt
1/4 tsp cinnamon
1/8 tsp nutmeg
1/8 tsp cardamom (optional)
6 tbsp butter, very soft
1/3 cup (40 g) powdered sugar
1 egg
1 tbsp honey
1/4 tsp vanilla extract
18 oz white chocolate
vegetable oil
pink or red oil based coloring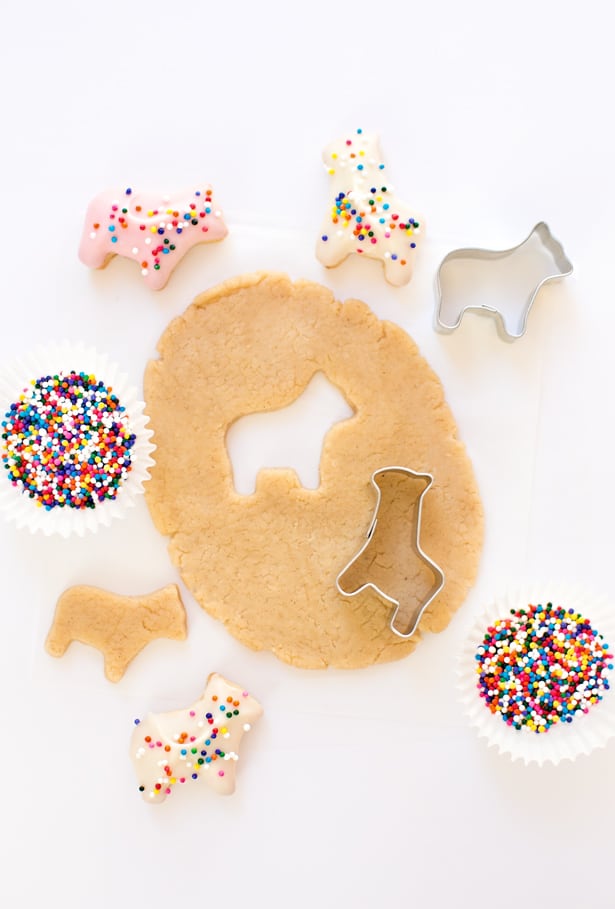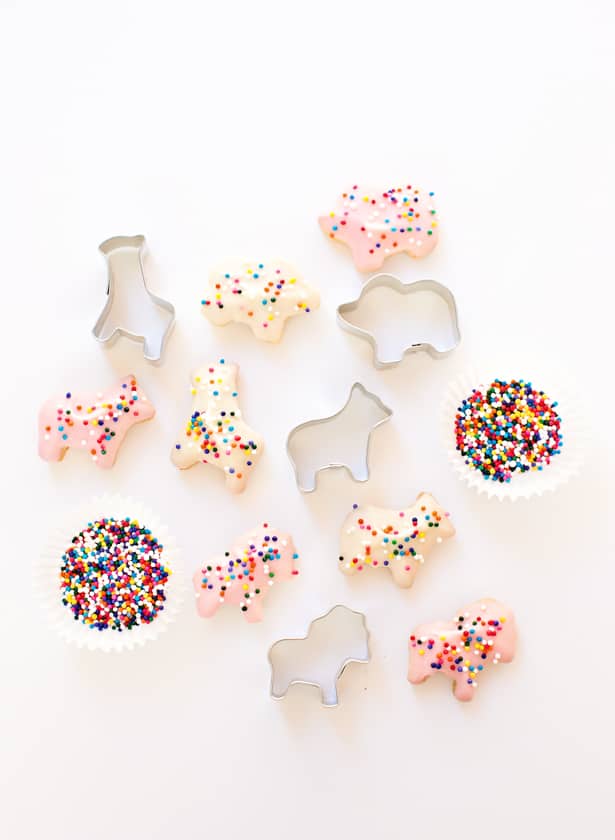 Instructions:
Step 1. Sift together dry ingredients. Set aside.
Step 2. Cream butter, sugar and honey using a mixer. Scrape bowl, add egg and vanilla extract. Cream for about 1 minute.
Step 3. Add dry ingredients and mix on low until flour is just mixed in. Wrap dough in a disc in plastic wrap. Refrigerate
Step 4. Roll dough out to 1/4" thickness and cut using animal cookie cutters.
Step 5. Bake for 6-8 minutes at 375 degrees or until edges are golden, rotate in between.
Step 6. While baking, melt 18 oz of white chocolate in 20 second intervals in the microwave. Stir well in between, add a couple teaspoons of vegetable oil to thin it out. Once melted, divide into 2 bowls. Add pink or red oil based coloring to one of the bowls. Stir well.
Step 7. Once cookies are cool, dip face of each cookie into chocolate, covering edge of cookie slightly. Add your favorite sprinkles right away before the chocolate hardens.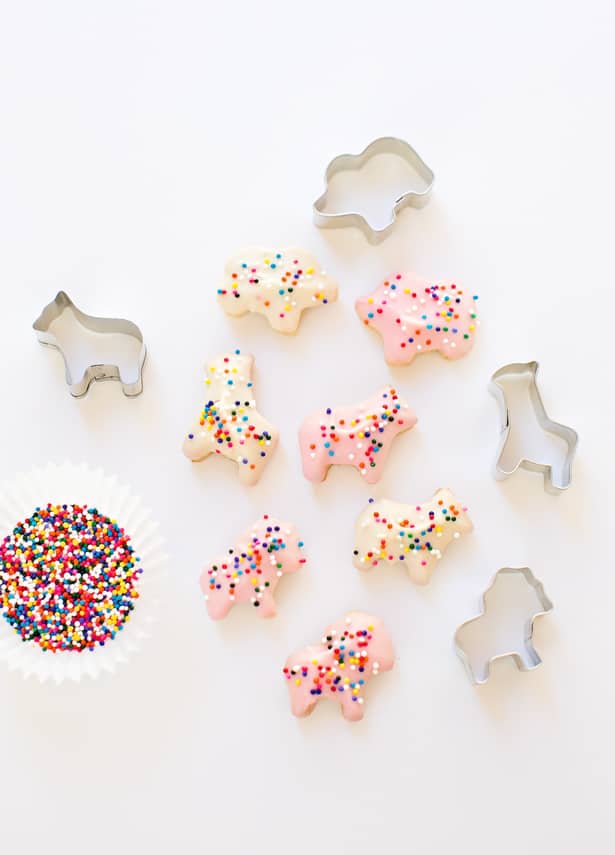 Are your kids big fan of iced animal cookies? They really bring back childhood memories!
Take a look at more fun kid-friendly recipes here and don't forget to check out our Cooking With Kids series and easy baking tips here and here.