Originally posted on 29/05/2015
I've recently caught the sewing bug, and so has my daughter! Side by side, we've been learning easy stitches and sewing techniques by hand and via machine.
There are many ways to teach your kids how to sew – from easy stitched patterns they can follow or simple beginner projects like embroidered pillows that show off their creative art. You can even make a drawstring fabric backpack.
Take a look at these easy sewing crafts for kids to get them comfortable with a needle and thread!
Awesome Sewing Ideas for Kids
Sewing with kids might seem like a daunting task, but it's actually not. There are some really fun and easy kid's sewing projects that you can do together. This is a great bonding activity, and you'll have some awesome crafts to show for your work.
You also don't have to be an expert to enjoy this creative activity. Check out these great beginner sewing projects for kids that include hand-sewn crafts and sewing machine projects for kids.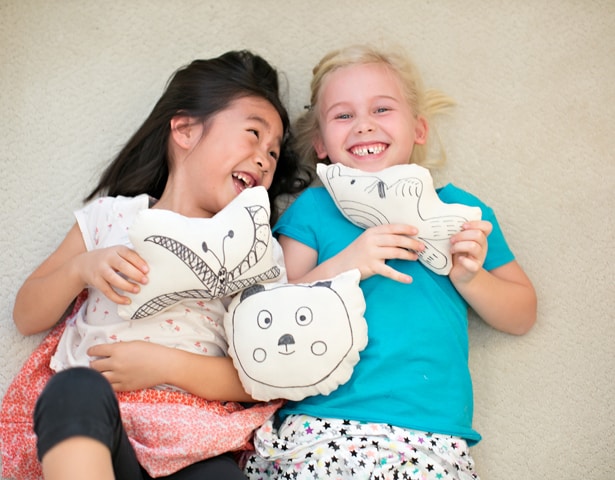 This is one of the most simple sewing projects for kids, and I just love using it as a playdate idea. From art creation to production, the kids will have a blast designing their own cute creatures and then sewing an easy pillow to show them off.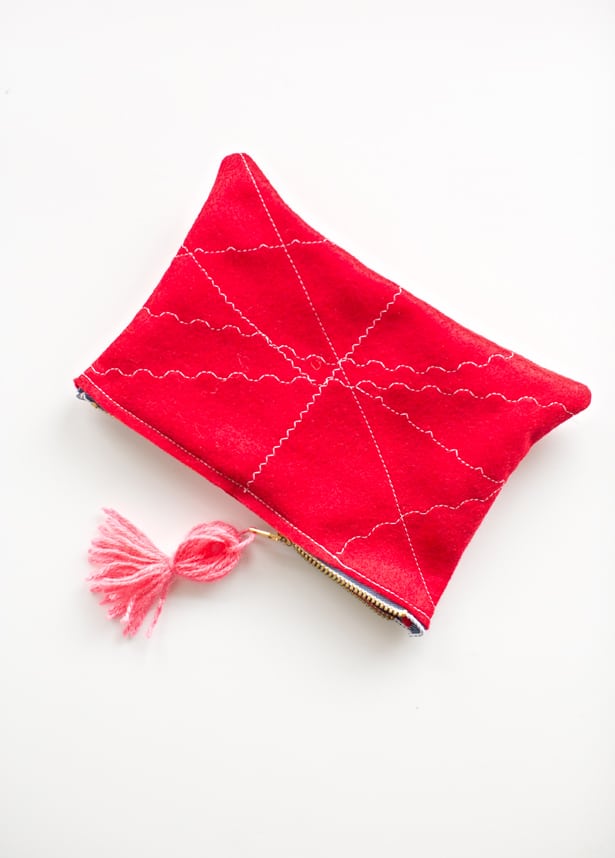 Easy Kid-Made Felt Zipper Pouch (via
hello, Wonderful
)
Looking for practical sew crafts for kids? At the end of this project, you'll have a zipper pouch for your little one to keep their stationary (or anything they want) neatly stored away. You'll also be able to show off your kids' own custom stitched designs on this felt zipper pouch.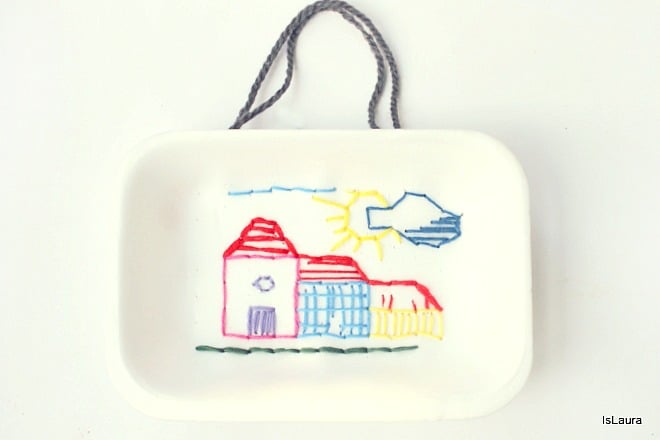 You won't need a sewing machine for this one, just a few materials to get your child's creative juices flowing. The stitched plates are a playful way to show off your kids' art!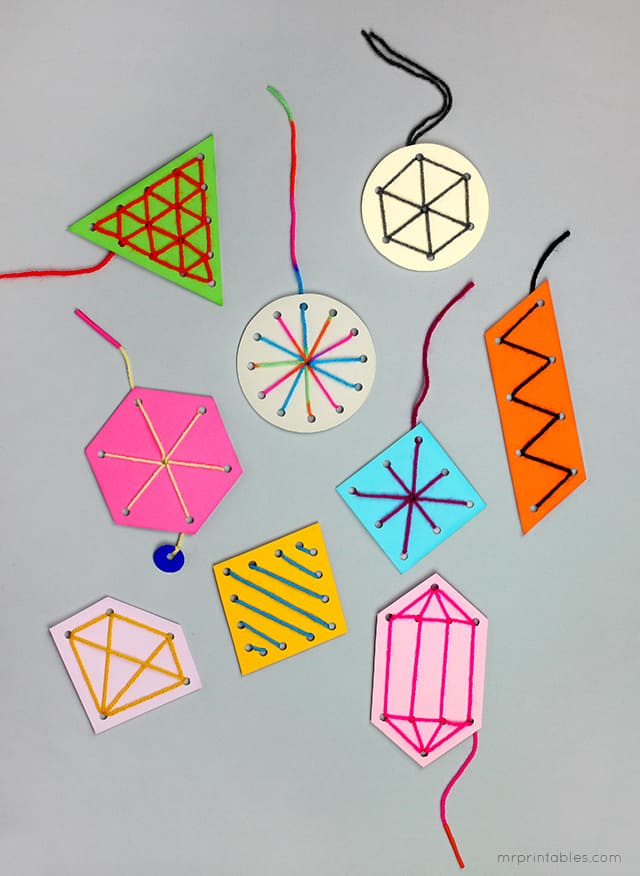 This is one of the more modern sewing projects. These modern sewing cards are a fun way to learn how to use a needle and thread and make cute tags or cards. Free printable sewing patterns for kids are included on the site.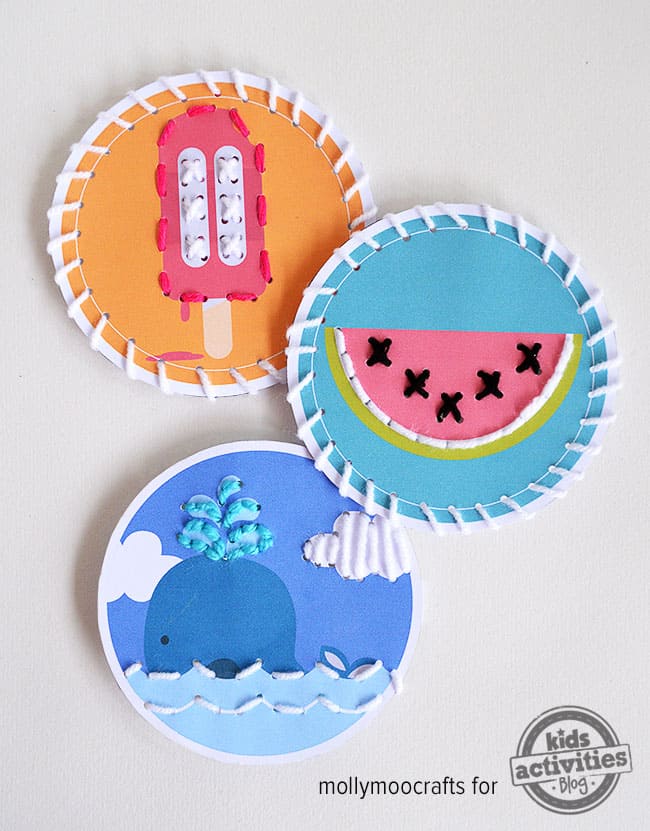 These easy sewing designs and card templates are fun to work with and perfect for summer projects. Free printable templates are included as well.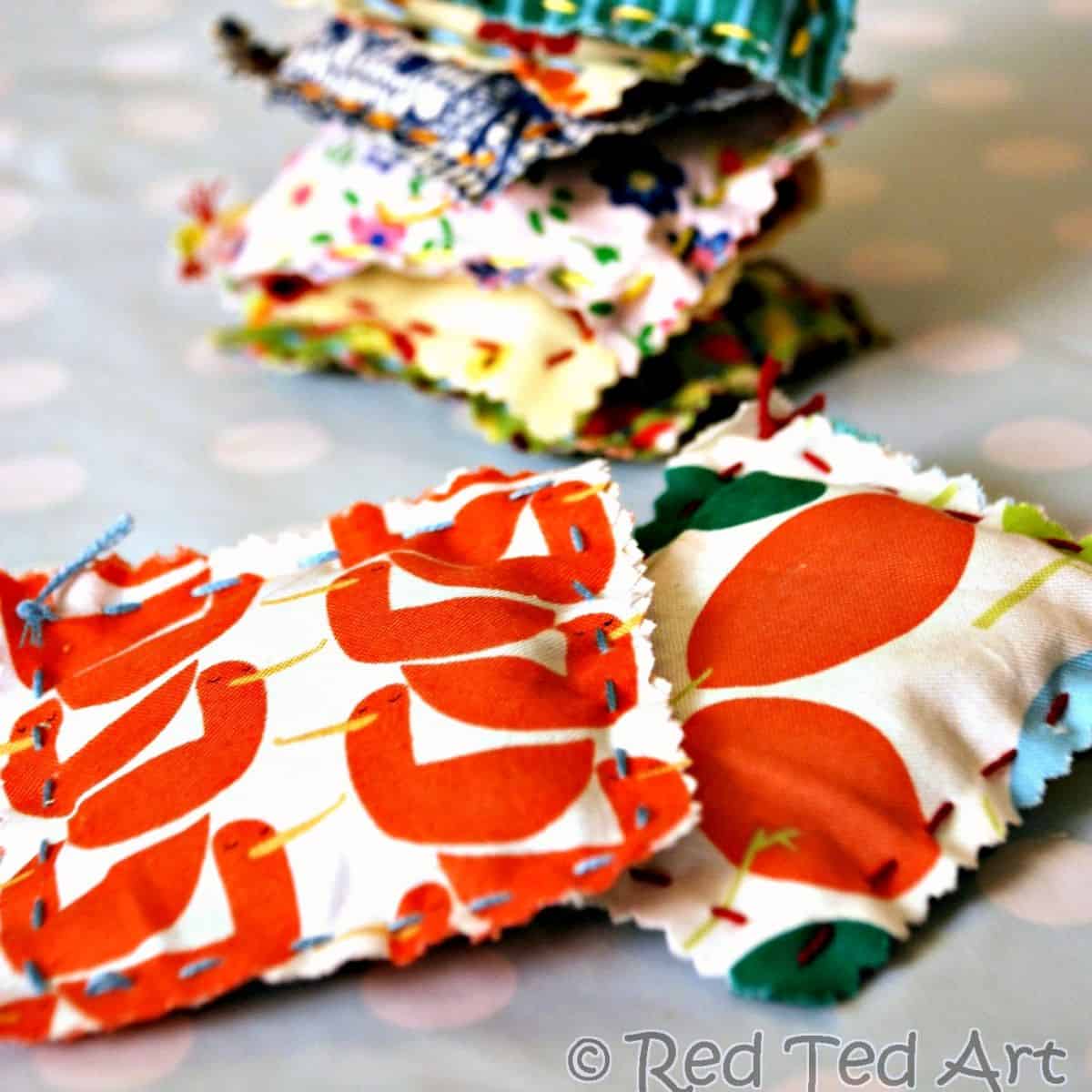 These lavender sachets smell so nice and are a great way to use up scraps of fabrics while your kids practice their sewing skills. This is close to the top of the list of easiest kids' sewing projects.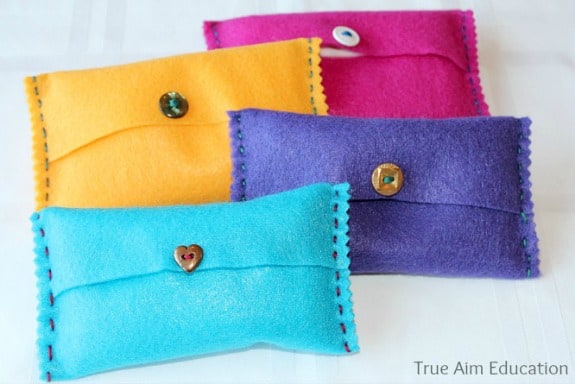 Looking for easy sewing projects? Here's a great beginner activity for little sewers that double as functional tissue pouch holders.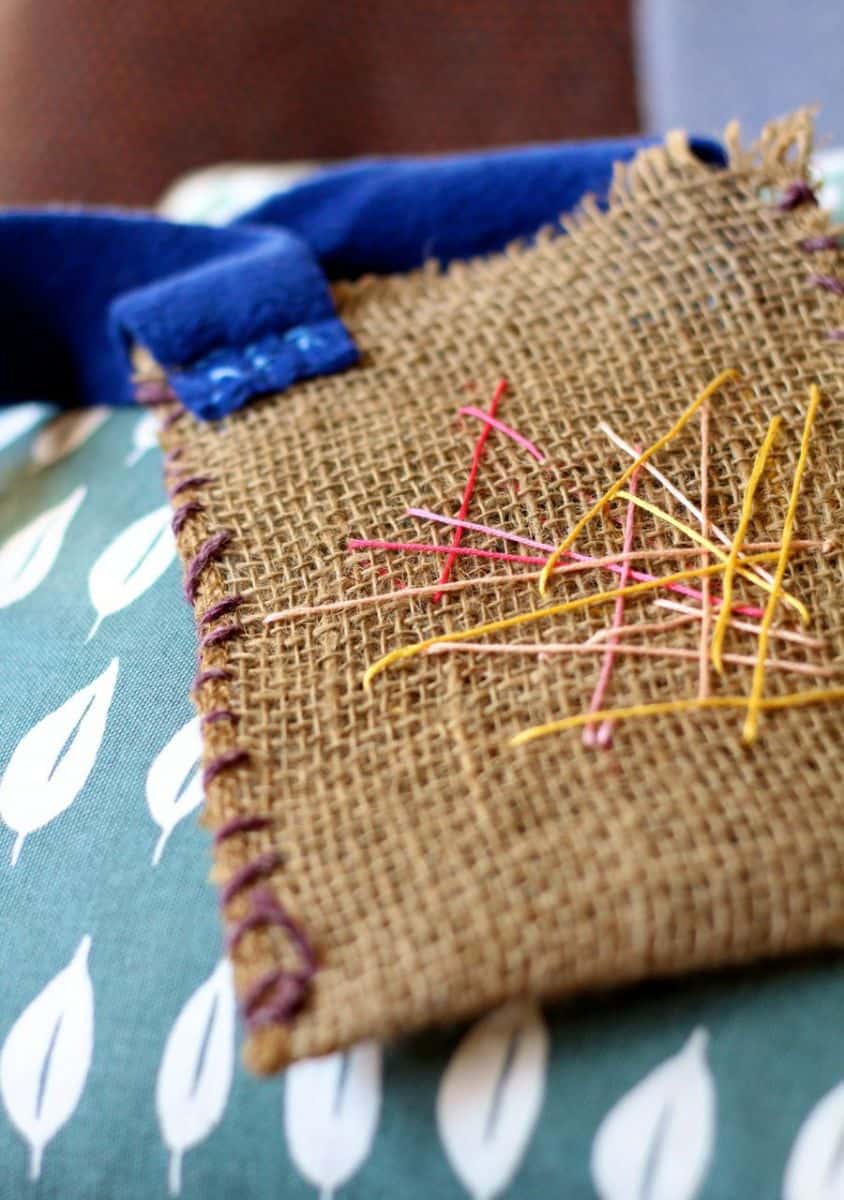 Get ready to go on mini adventures with this cute stitched burlap treasure bag that kids can make. This one won't take too long, and you'll have a DIY sewn bag that your child will love.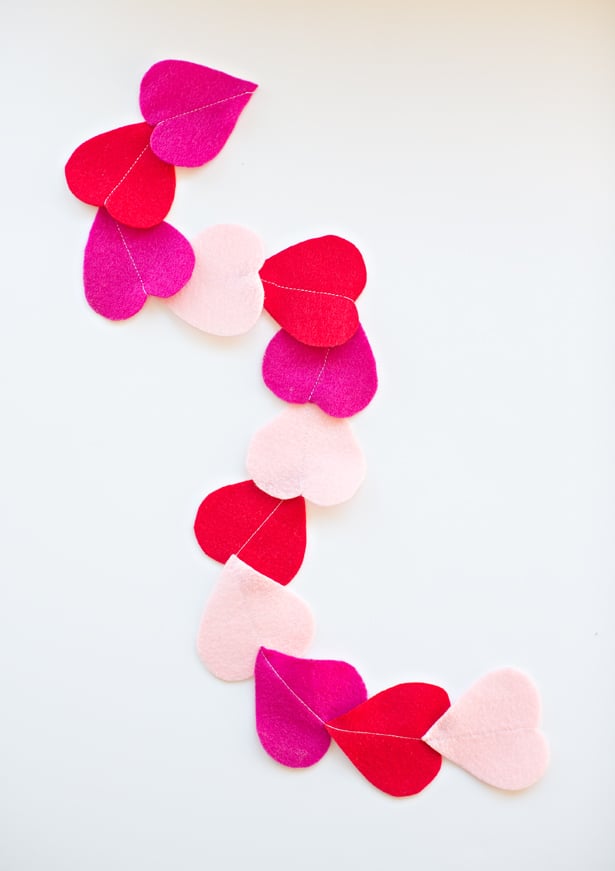 This is one of the first projects I made with my daughter, and it was so simple. You can involve your kids by letting them cut out any shape from felt fabric and running it through the sewing machine in one straight line.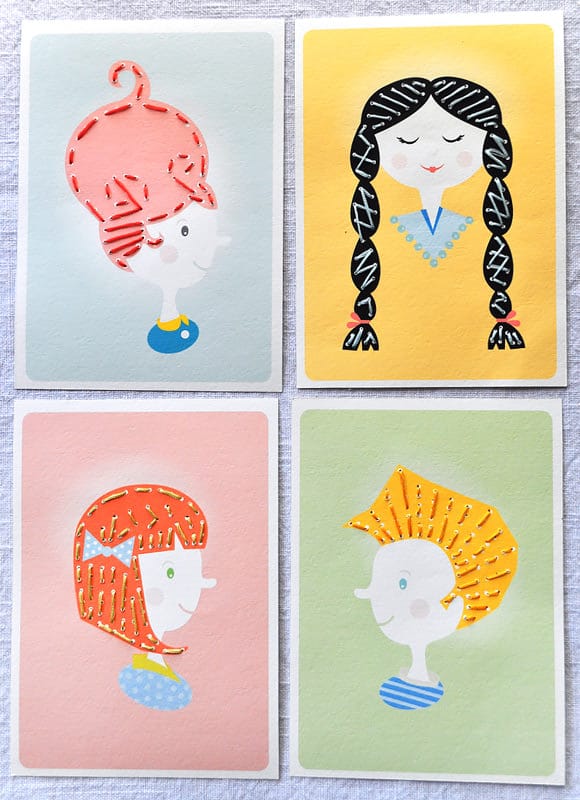 Printable Portrait Sewing Cards (via
Handmade Charlotte
)
How adorable are these portrait cards? Kids will love threading through the details on the hairdos of these whimsical faces. This is one of my favorite easy sewing ideas!
More Easy Sewing Crafts: Sew-A-Softie
My daughter and I find sewing together has been a wonderful bonding experience! Together we have made stuffed dolls, creatures, and animal friends like the ones you see below.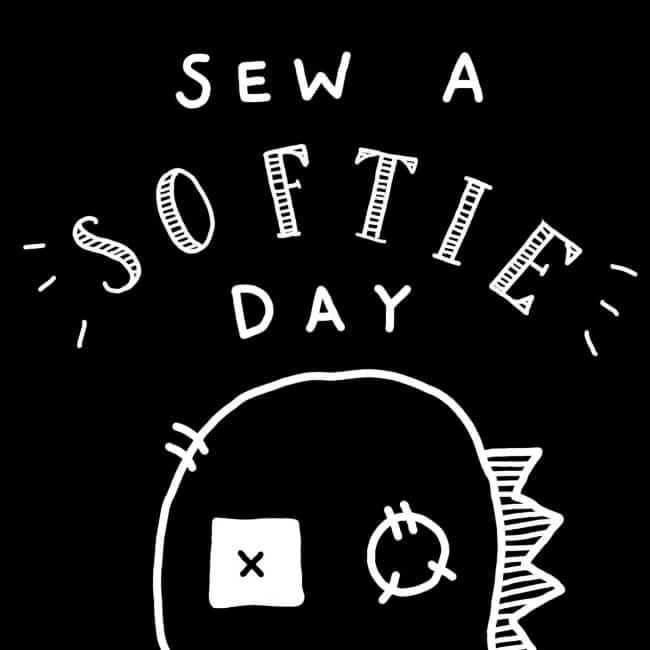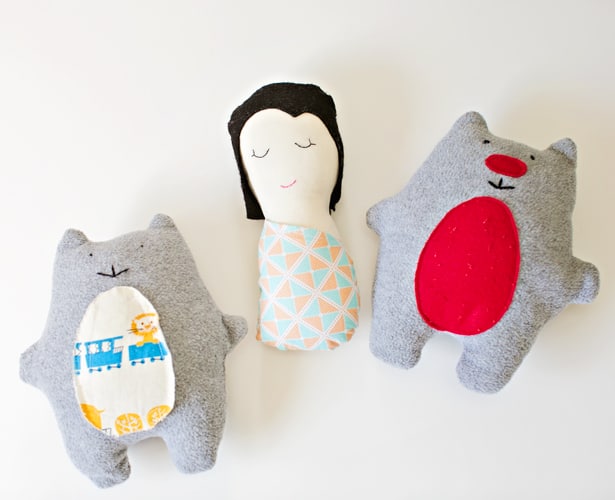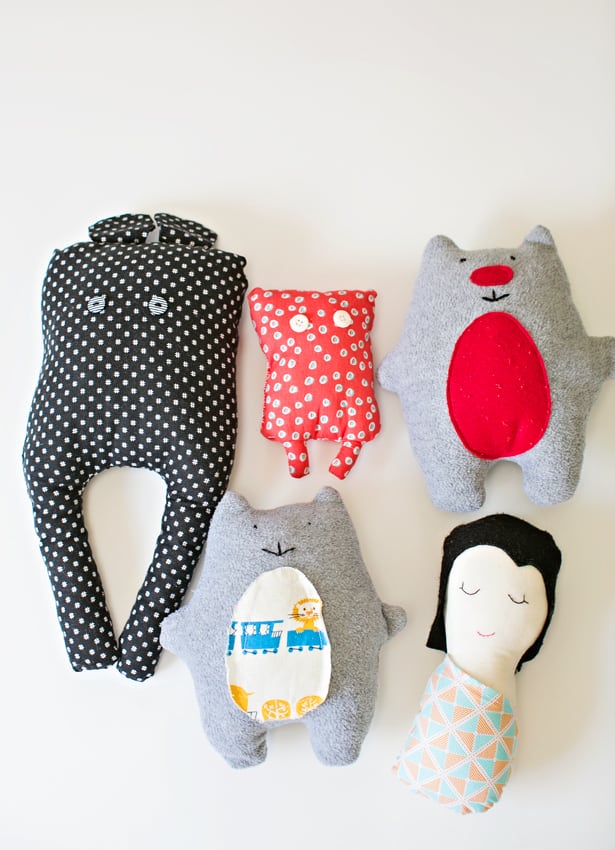 What's great about the experience is that there is no right or wrong way to do it. Sometimes we used a pattern to guide us, but other times, we just cut and traced shapes out of fabric and decorated them whichever way we wanted with buttons, trim, or felt.
The end product was a cherished stuffed toy that the kids especially enjoyed knowing they had a hand in making it.
There's no doubt kids love to sew, and Sydney author and sewing teacher, Trixi Symonds, from the sewing blog, Coloured Buttons wants to show moms (and dads) how to sew so they can teach their kids.
Trixie tells us:
"Hand sewing is not just a practical skill that gives kids hours of self-motivated fun, it's also really good for them. It nurtures their independence, creativity, self-confidence and hones their fine motor skills. Problem is that these days most modern moms can't sew, it's a lost skill with all sorts of pleasures and benefits that our kids are missing out on."
To remedy this situation, Trixi has inaugurated Sew-a-Softie day. The aim is to show adults and kids that hand sewing is creative, fun, fulfilling and that absolutely everyone can do it.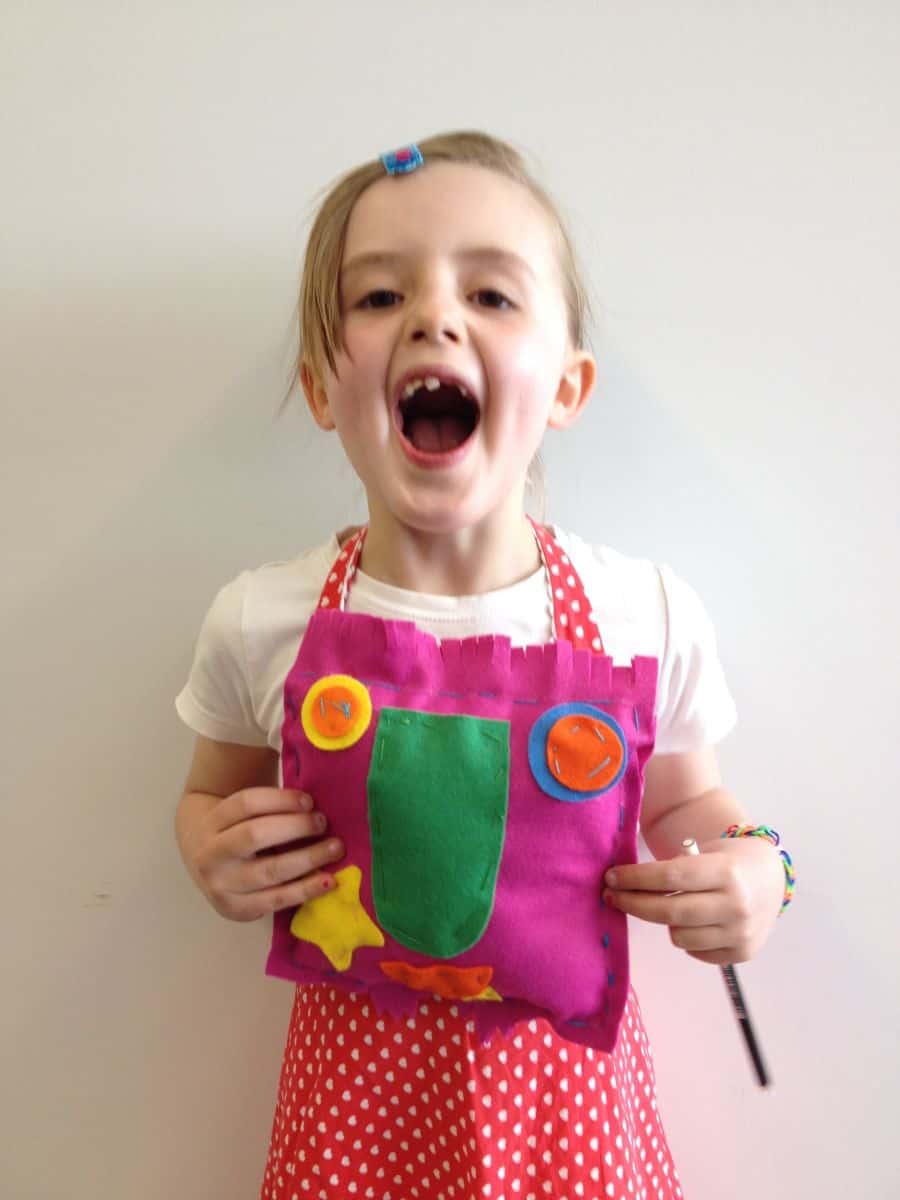 photo: Trixi Symonds
Each year, Trixi asks sewers from around the world to teach a friend, neighbor, or family member how to sew a simple softie. Make sure to check out the Sew a Softie Facebook group for specific dates.
Simple-to-sew softie tutorials will also be posted online in the weeks preceding the event. In the past bloggers from Australia, the United States, Canada, England, Ireland, Scotland, France, and Israel have joined in.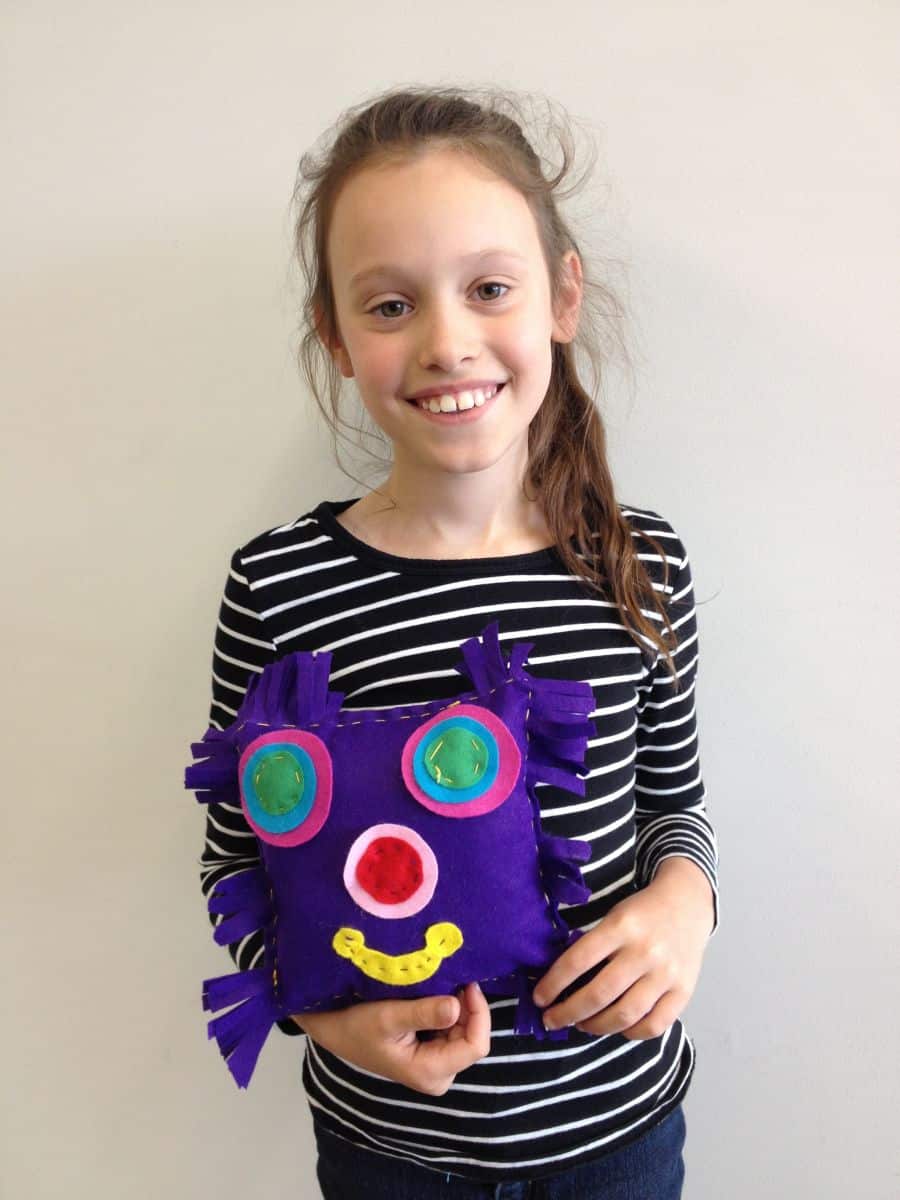 photo: Trixi Symond
If anyone is interested in finding out more, they can join the Sew-a-Softie Day Facebook group or find out more on Trixi's site, Coloured Buttons.
We hope you join us on these fantastic sewing adventures for kids!
Final Thoughts on Sewing for Kids
Do you enjoy sewing with your kids? There are so many different sewing activities, from simple and easy to more complex as you advance. Whatever level you are at this is a fun and creative way to develop fine motor skills and spend time with your kids.
We'd love to hear your favorite easy sewing projects in the comments. Take a look here for more creative ideas for kids.