By using this site, you agree to our Terms of Use. This post may contain affiliate links. Read our disclosure policy.
Follow us on Instagram for more fun ideas for kids!
We checked out Target's new Mondo Llama Arts and Crafts Line and this is what we're stocking up on to get crafty.
One of the best things to come from the pandemic is a resurgence in creative hobbies. Although we've always been about promoting creativity, arts and crafts gained popularity as a hobby especially with children and families this past year. Target just announced the launch of their new store-owned Arts and Craft line, Mondo Llama. and in typical Target style, the line offers fresh, modern yet affordable art supplies to the masses.
The Mondo Llama line will be sold online now at Target.com and, starting March 28th, will be found in stores (however, we just checked out our local Target today as of this publishing and found an entire aisle of Mondo Llama crafts ready for purchase). Now, instead of having to go to a different store to get crafty, you can stroll down the arts and crafts aisle at your local Target. The new product offering will include staples such as paint, canvases, and other supplies. Mondo Llama will also have project kits to make it easy to craft at home.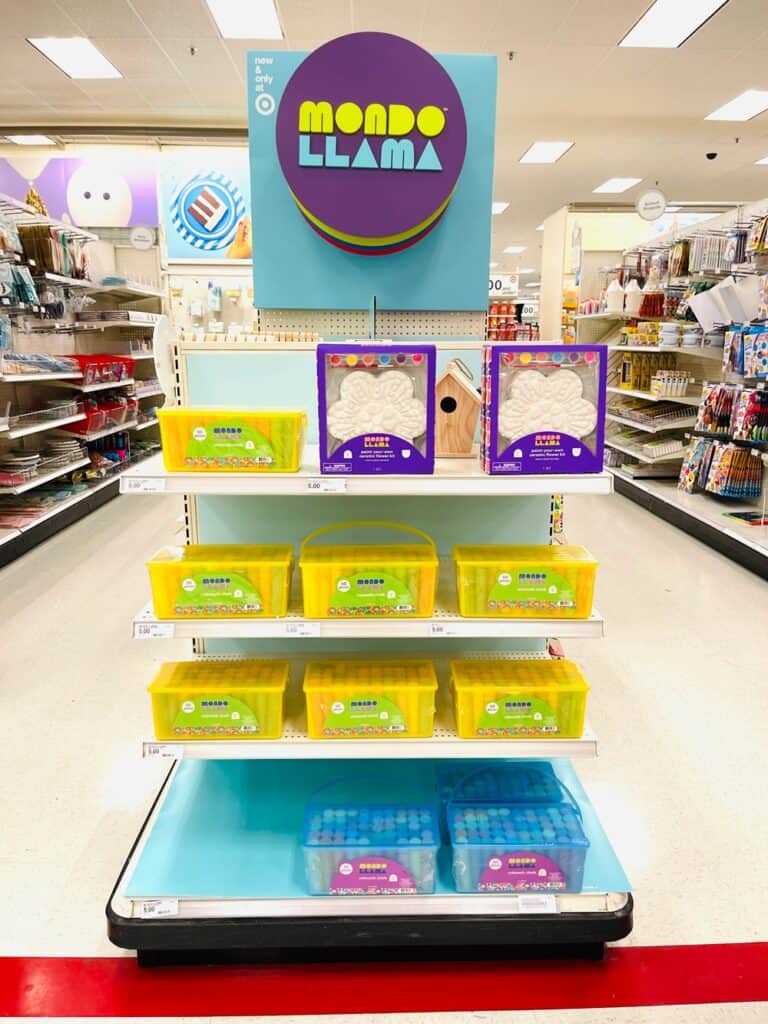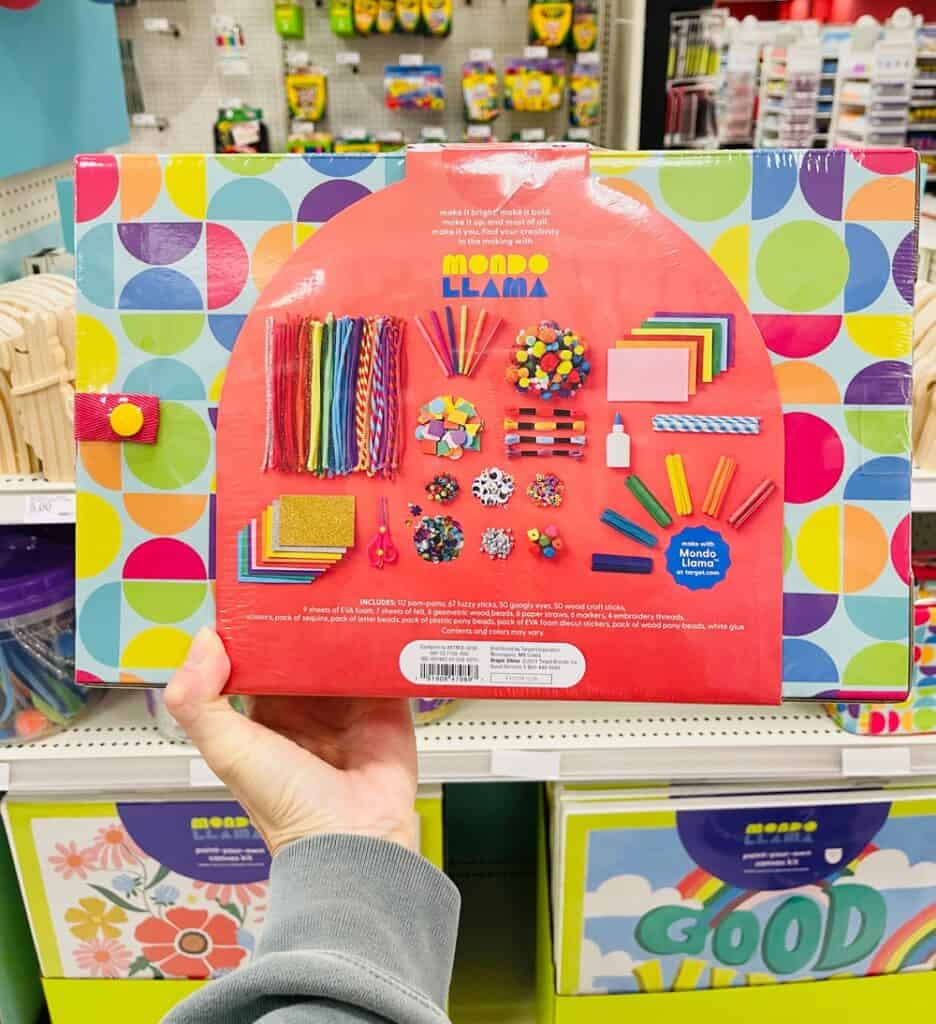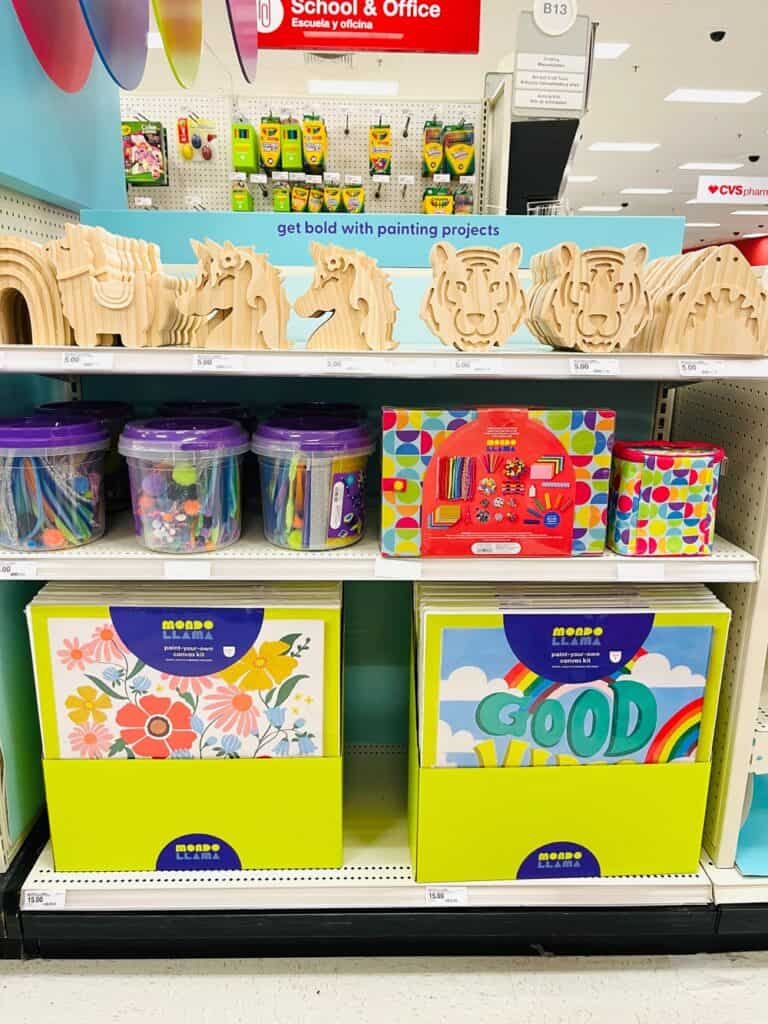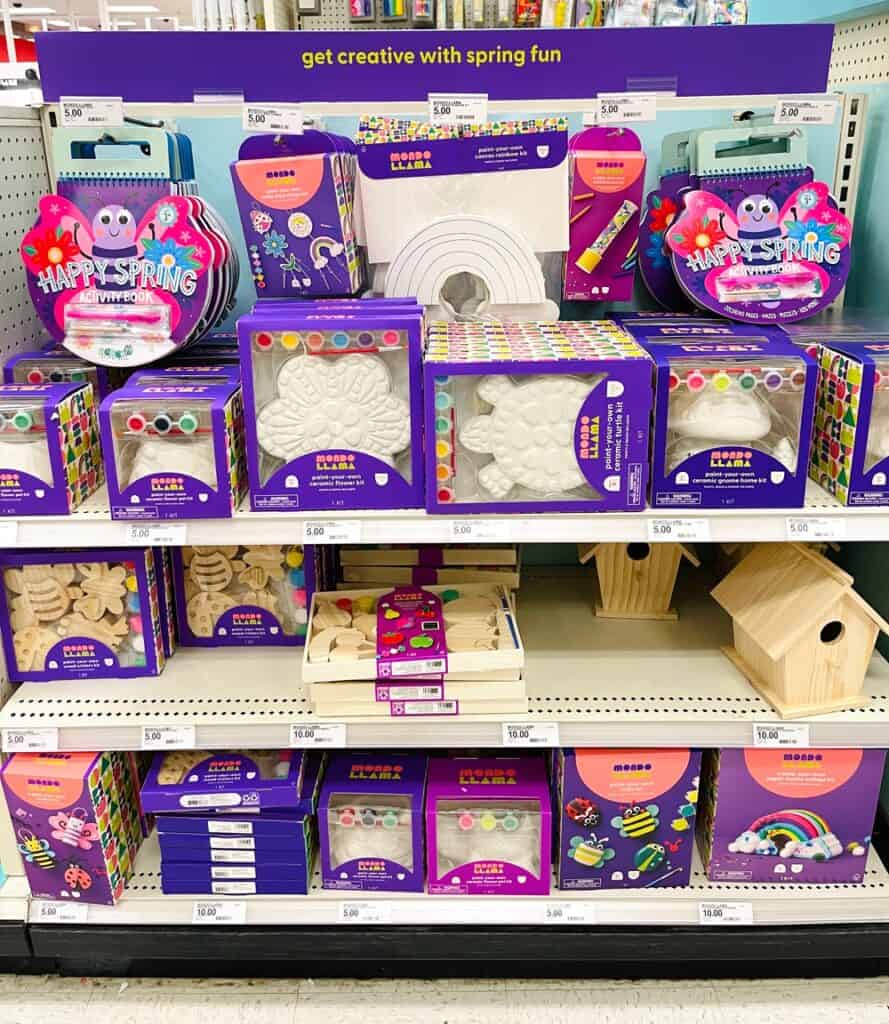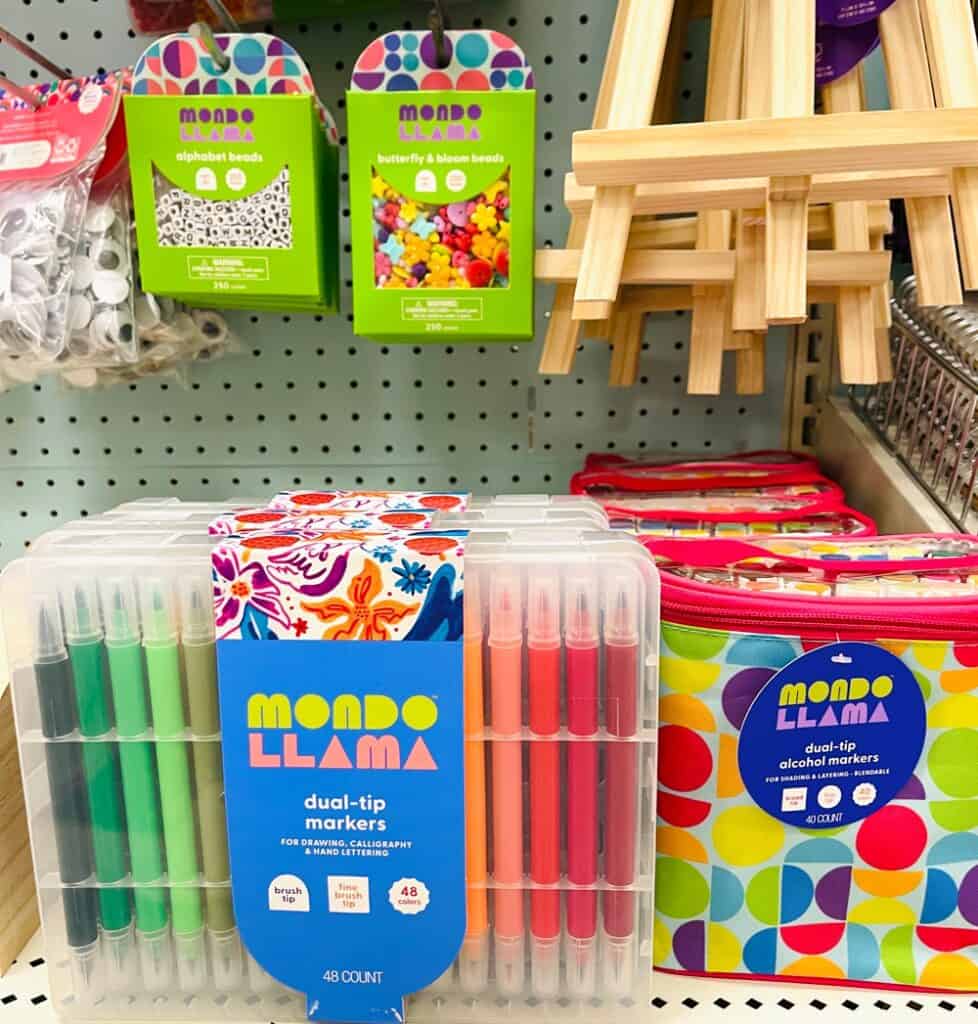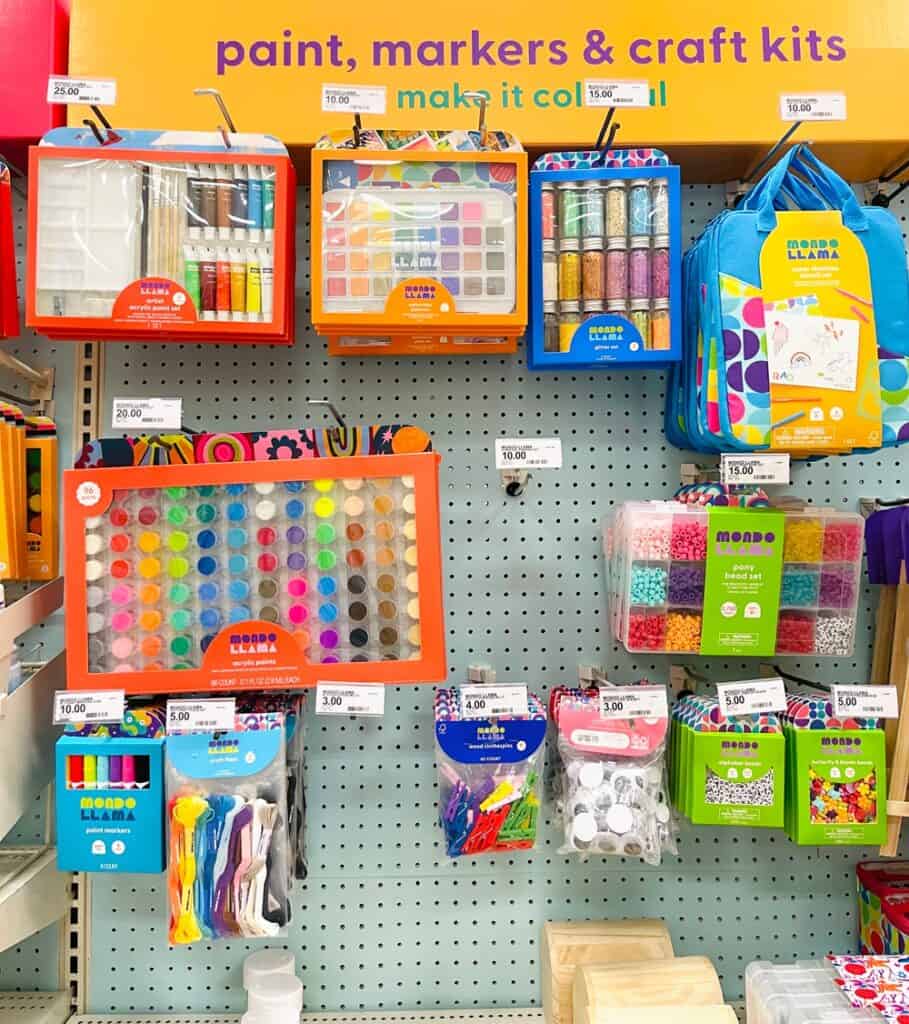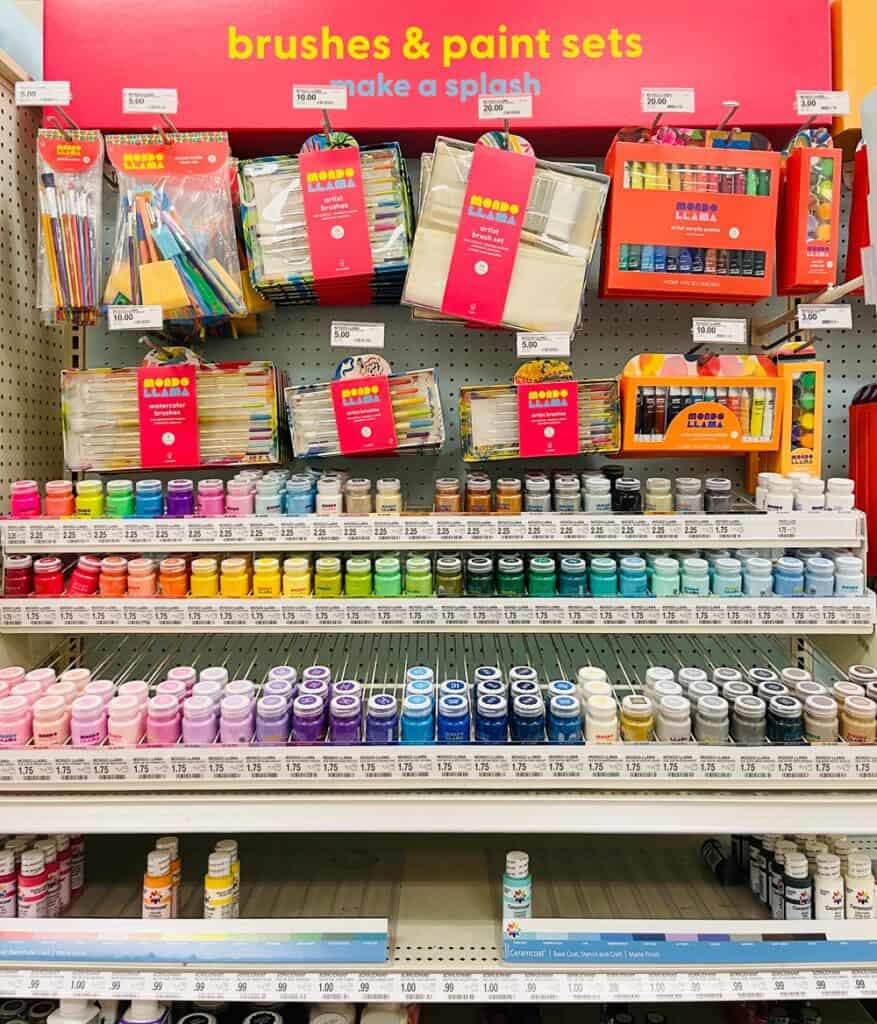 Why is Target launching its own arts and crafts brand?
The demand for arts and crafts has grown, and many people found empty aisles at their local craft stores this past year. The retail giant is making it easy for families to have access to art and craft supplies. With more families ordering staples at home, this is a smart move to add the craft supplies to their orders. The store-owned product launch has more than 400 product offerings, with more on the horizon. The colorful and eye-catching packaging is sure to entice children to want the new kits.
Arts and craft kits are nice because all of the materials for one craft are put together in a box for you to purchase. Mondo Llama will have activity/art kits which are things like, sand art or paint by number kits. Some of the activity kits are guided craft kits with step-by-step directions that older kids can do independently. Also, craft accessories such as glitter, twine, and stickers are part of the initial 400 product launch.
What products are worth buying from Target's new Mondo Llama craft line?
Of course we had to rush out to our nearest Target to see the new arts and crafts line for ourselves. Our first impression was how massive the line is; it covered at least two half aisle back to back bookend by other major craft brands you'll recognize like Crayola. The endcaps are clearly decked out with Mondo Llama products which makes sense since it's Target's new line and they want to bring attention to it.
The second things you'll notice are the bright colors and artys mod-like feel with the irregular shapes, and patterns. Bright rainbow colors with lots of reds, yellows, greens and orange pop-out and make this line seem like an instant cool and fun craft brand.
As we mentioned, the line is extensive and includes kits like wooden painted animals, rock painting, canvas sets, and paint your own kits. All major art supplies are offered, from paintbrushes, to acrylic paints, markers, colored crayons, pencils, chalk, and even paint markers. If you have young children at home who already like to craft (like us) you likely already have these supplies at home and we recommend not rushing out to try these unless you're running low.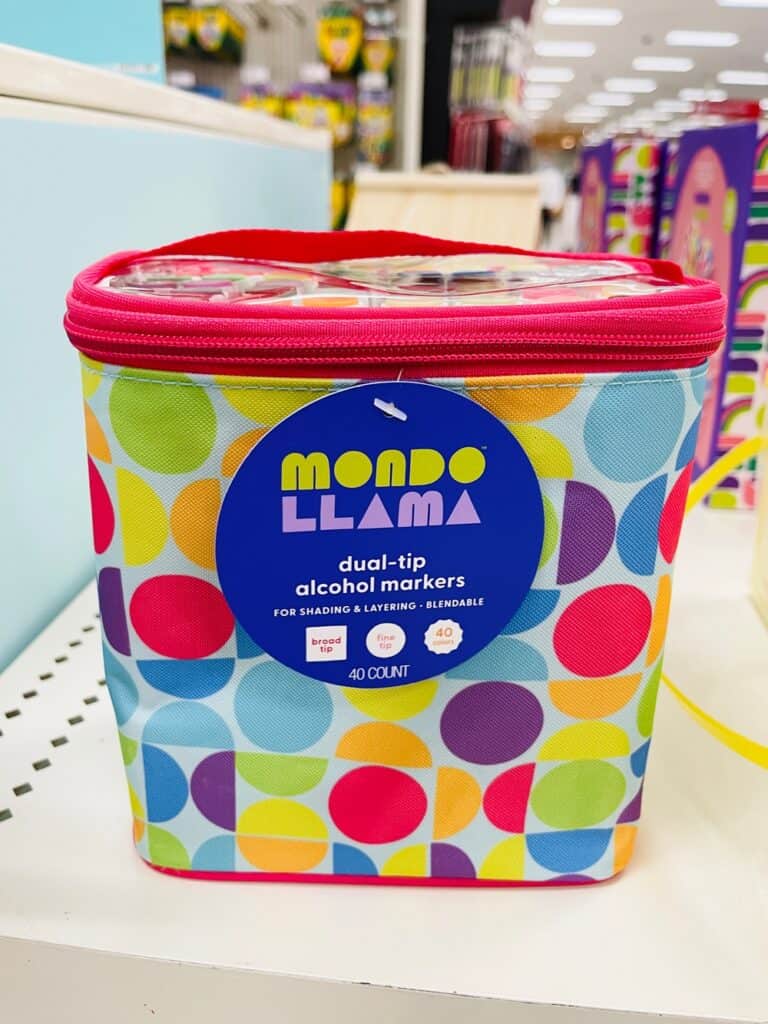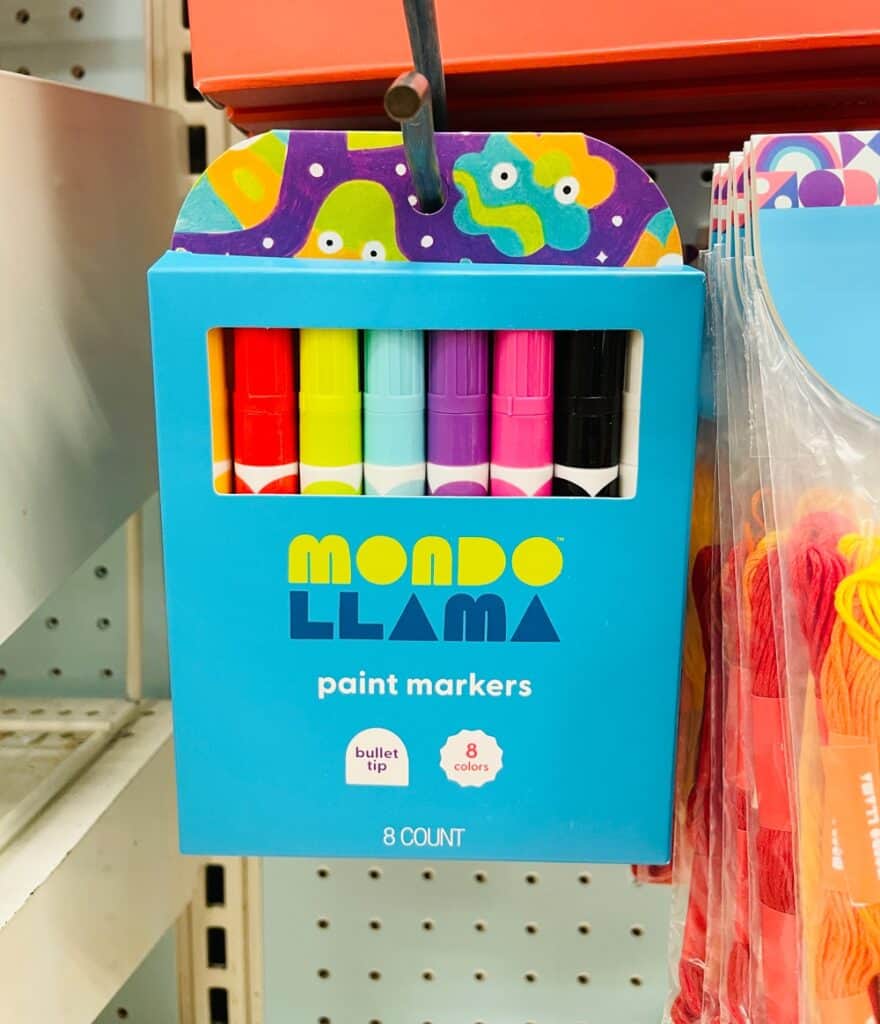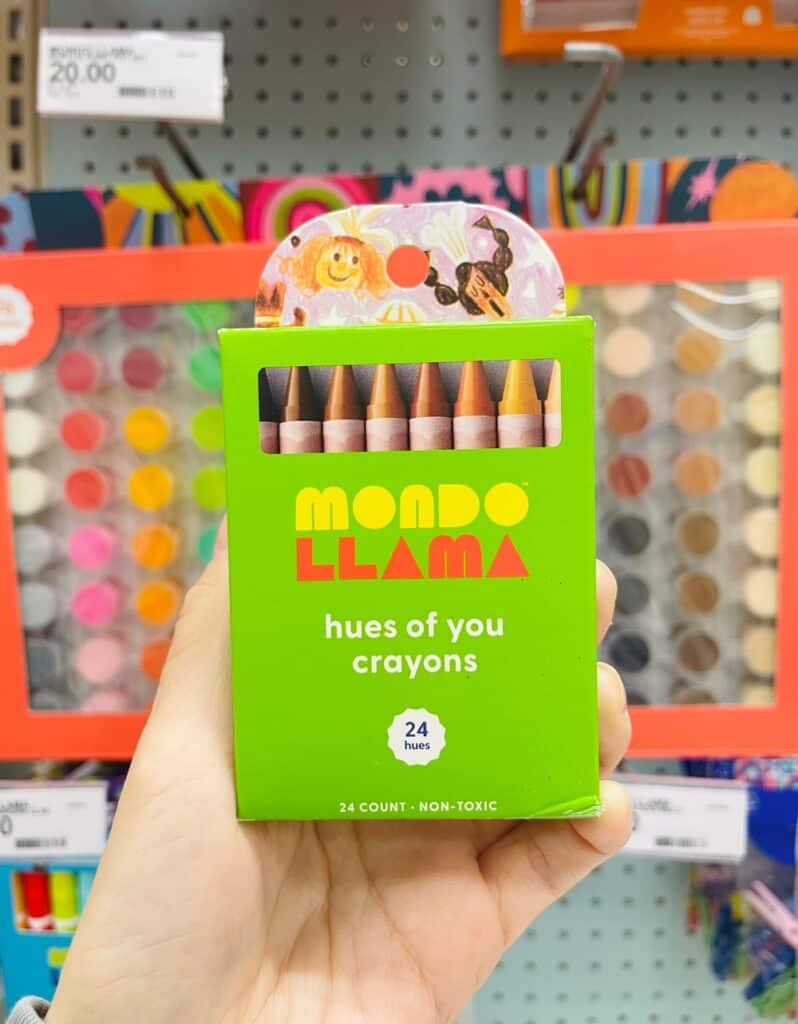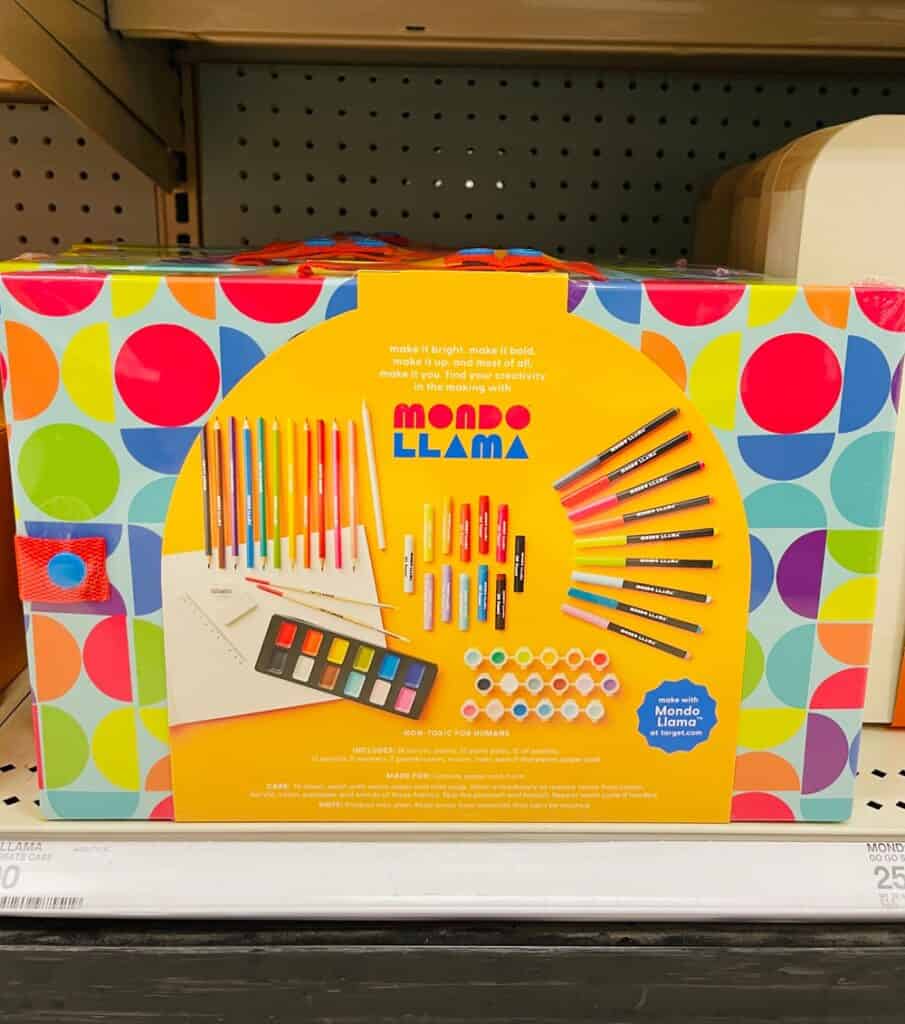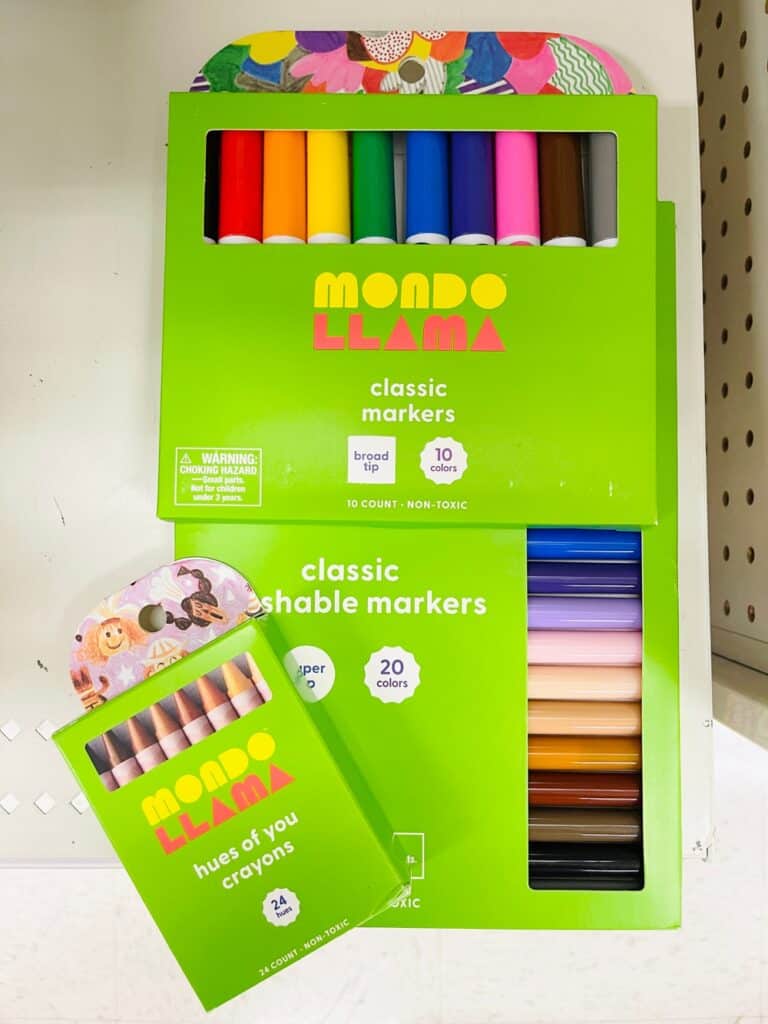 The Target craft items we found interesting to stock up on right away are:
Hues of You Crayons (love the progressiveness of these crayons) and we picked up some. The crayons glide on paper well and are as high quality as most major crayon brands.

Alcohol markers – you typically find this in adult crafting stashes so it's nice to see a kid-friendly option or entry-level brand to try.

Paint markers – similar to the alcohol markers, it's nice to see another kid-friendly and less expensive brand of paint markers. We tried these out and found the paint to be excellent with a thicker tip that makes it easier for kids to draw. It would be excellent for simple rock painting.

The wooden painting kits, canvases, rock painting, and all-in-one rainbow craft kits all make excellent birthday party ideas or crafty play date fun. We recommend stocking up on a few to save for rainy days for your own kids as well. Sometimes it's nice to not have to plan the craft session from beginning to end and just hand your kids a kit!
Trying to reduce the number of time kids are on their screens and devices while home is difficult and crafting helps. Many adults, like children tried out new craft endeavors too. With arts and crafts showing up on the aisles of your local Target, trying out new crafts may be easier than ever. We can't wait to see what you new crafts you give a try!