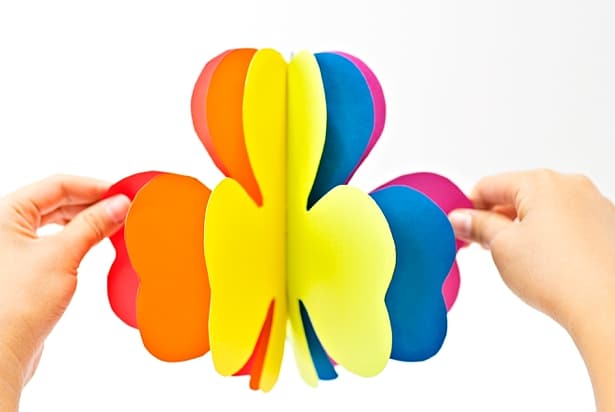 Scroll down to watch the video below to see how to make this 3D Rainbow Paper Shamrock Craft. Make sure to subscribe to our YouTube channel for more fun videos.
We're kicking off St. Patrick's Day with a fun 3D Rainbow Paper Shamrock Craft. This colorful shamrock art adds instant cheer to get kids excited about leprechauns visiting on March 17. It's so easy to make – all you need is our shamrock template and some colored cardstock.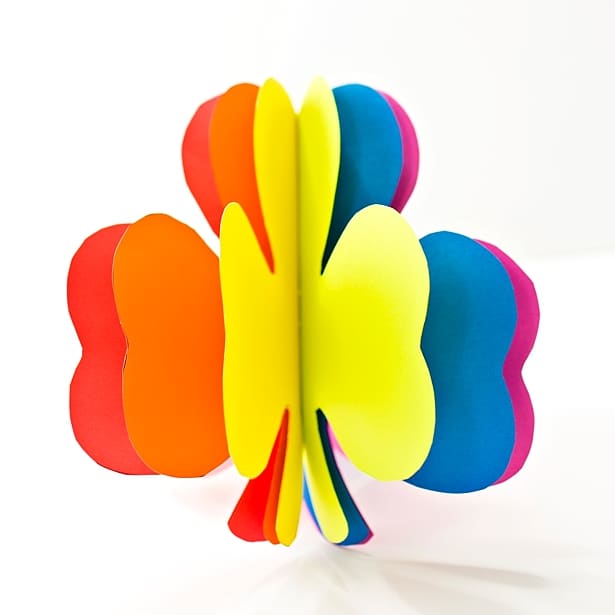 You can prop up your rainbow shamrock as cute decor or add some string and hang it up! We provide some additional suggestions below on what you can do to spruce up your rainbow shamrock.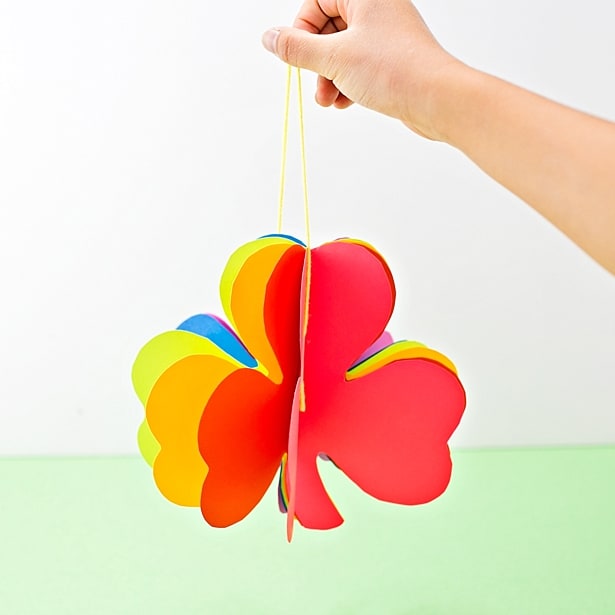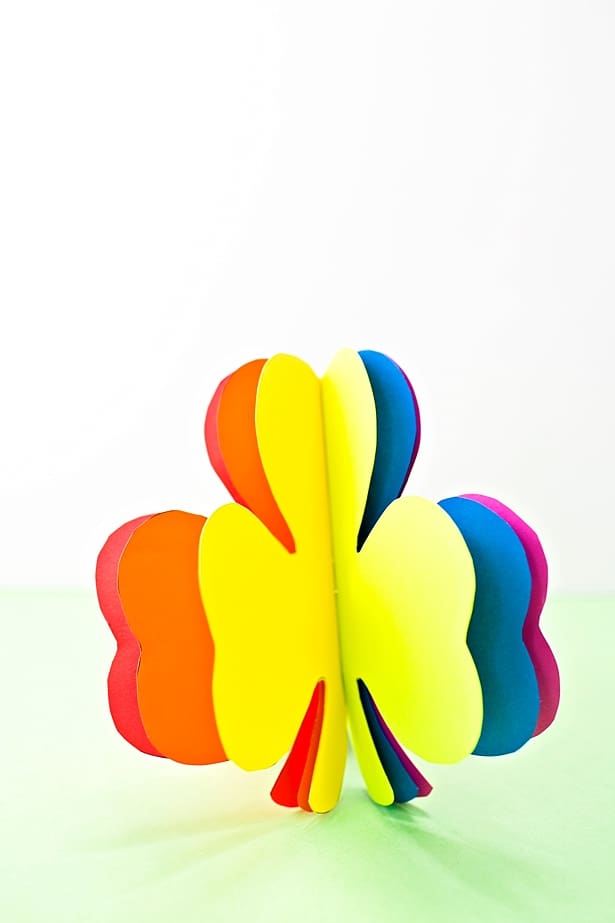 3D Rainbow Paper Shamrock – Materials:
Printer
Scissors
Stapler
Optional (if you want to hang up) string, tape or hole puncher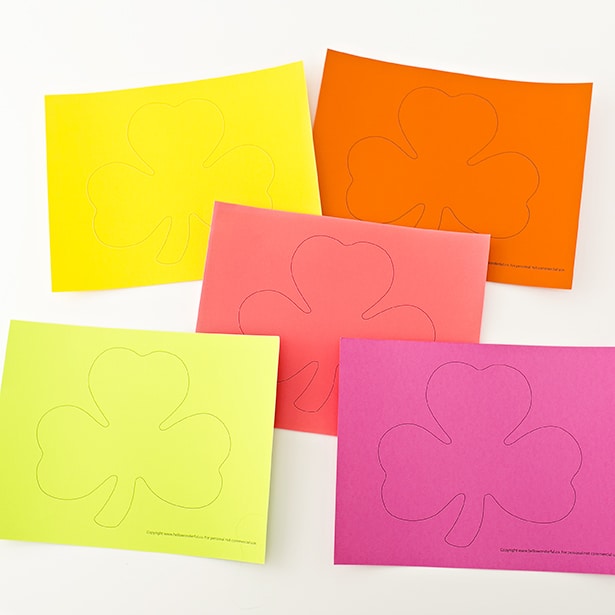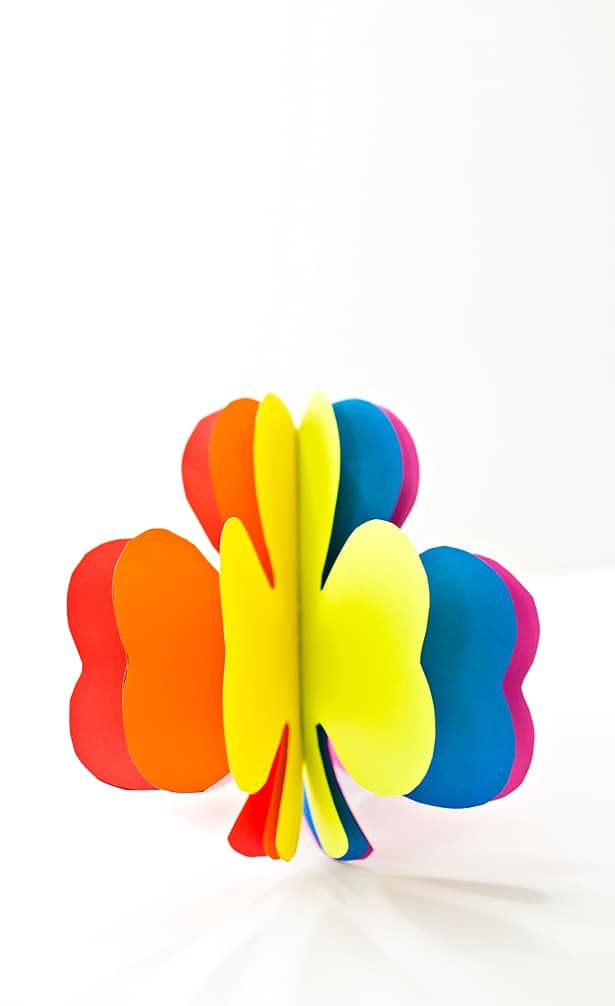 Instructions: (follow the steps below or watch the fun video! Don't forget to subscribe to our YouTube Channel for more fun videos).
Step 1: Print the template onto colored cardstock that are the colors of the rainbow
Step 2. Cut each shamrock out.
Step 3. Fold each shamrock in half (leaf part only, not the stem)
Step 4. Line up the shamrock and staple in the center.
Step 5. Stand up your shamrock OR hole punch or tape some string and hang up!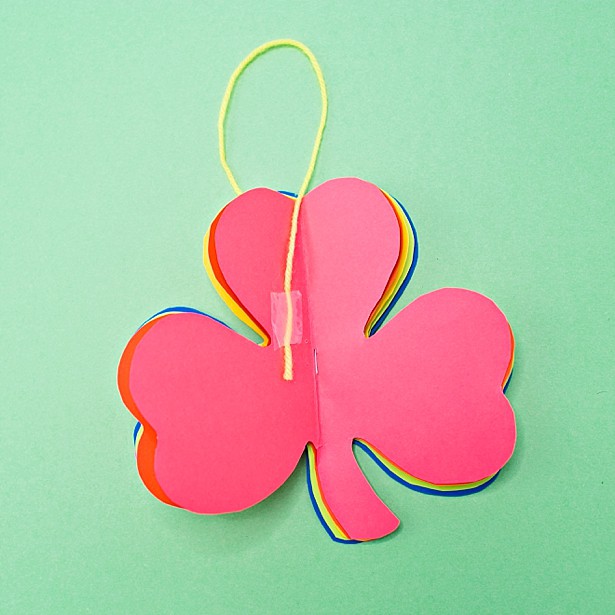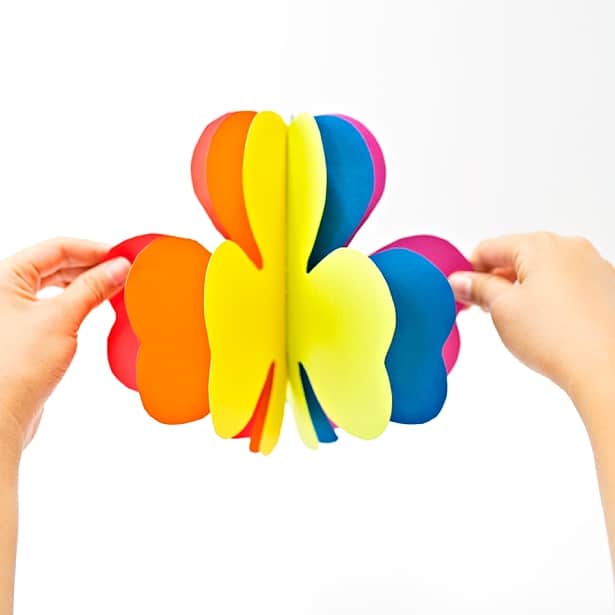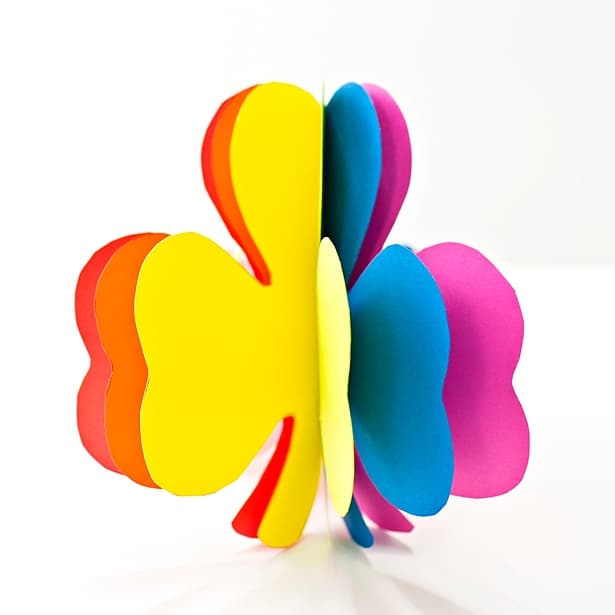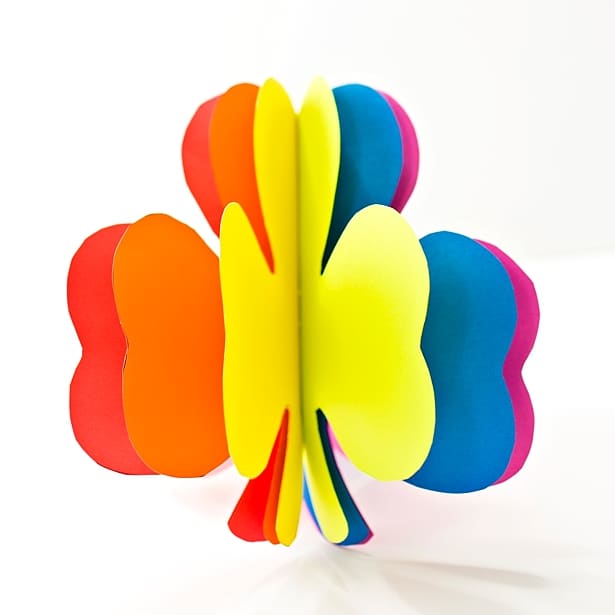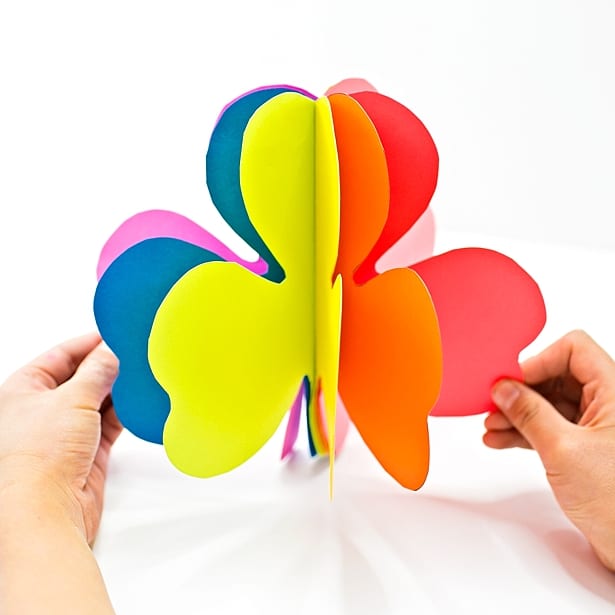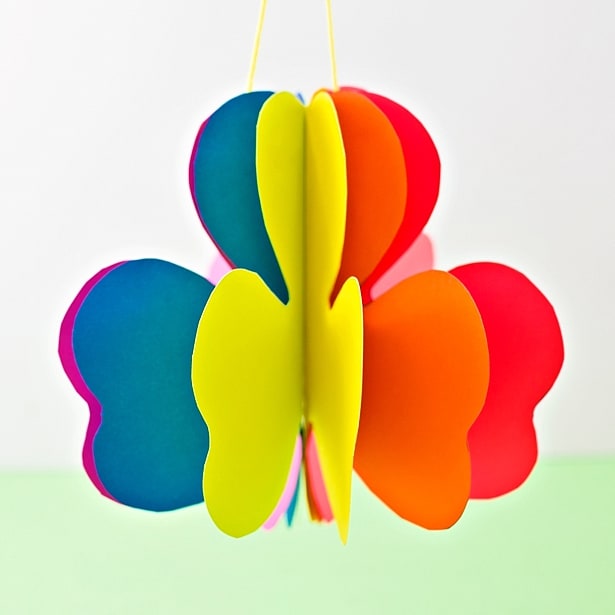 Project Extensions:
– Use this as a shamrock "book" and have kids leave notes to the leprechaun to leave out on St. Patrick's Day.
– String the shamrocks up as a colorful rainbow bunting or garland.
– Use each shamrock as a drawing pad to add notes, stickers, drawings, etc.
What are your favorite St. Patrick's Day Crafts?