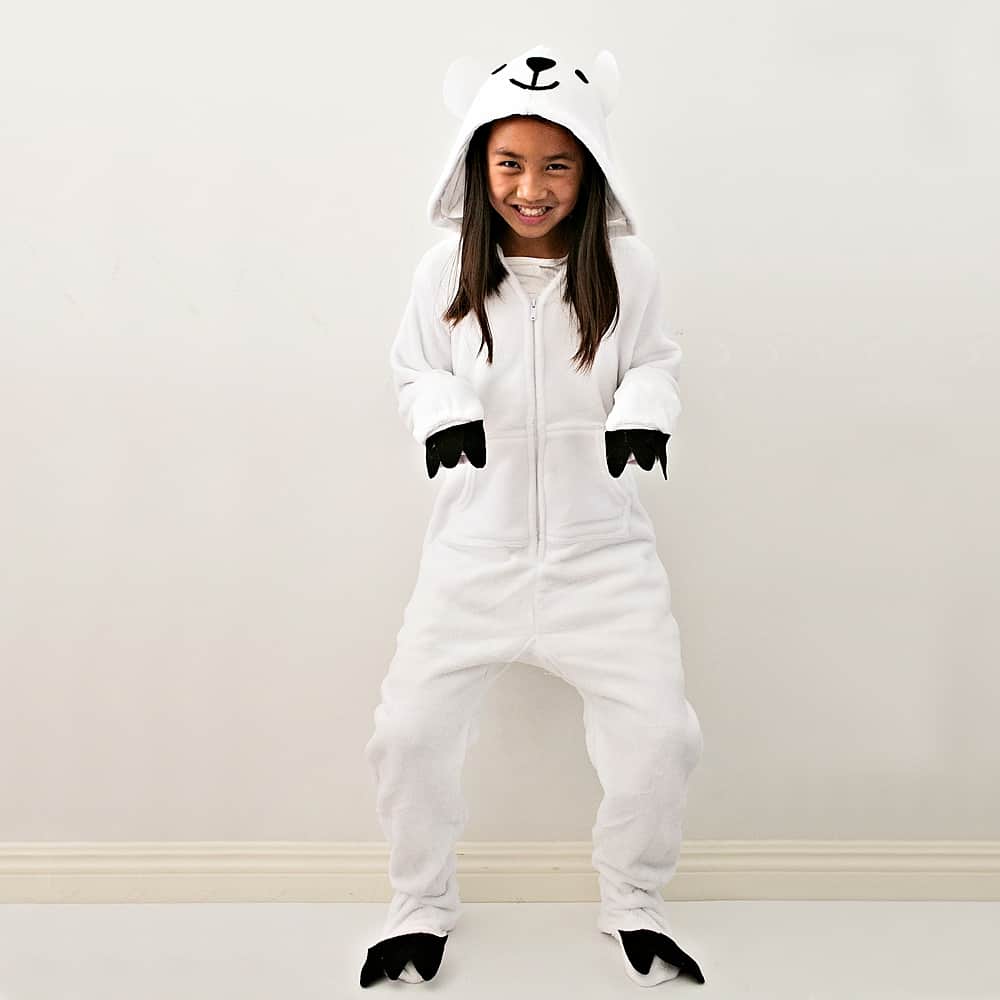 Follow us on Instagram for more fun ideas for kids!
When my daughter said (last minute of course) that she wanted to be a polar bear for Halloween, I was stumped until I realized I could probably pull it off easily with the help of those footed zipped up onesies for kids.
This Polar Bear Costume DIY is probably the easiest costume I've ever made and in less than an hour's time and I know you can do it too!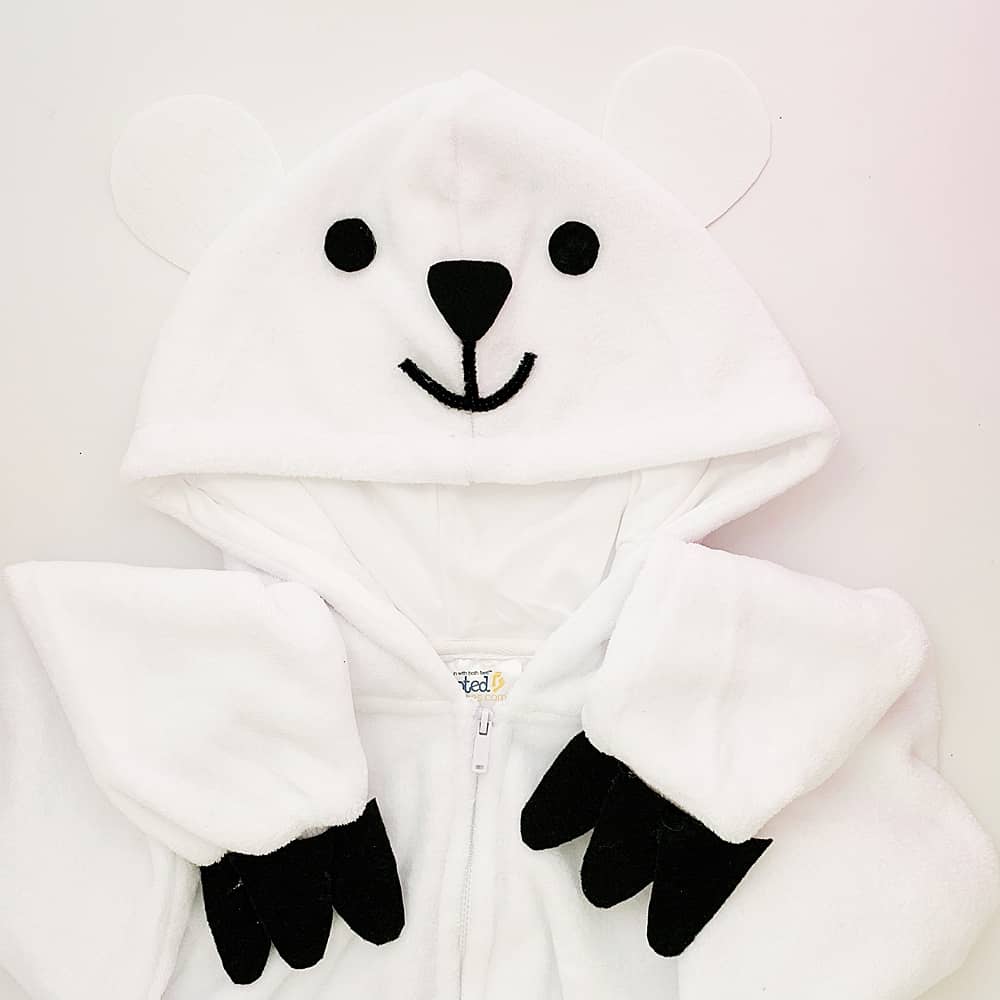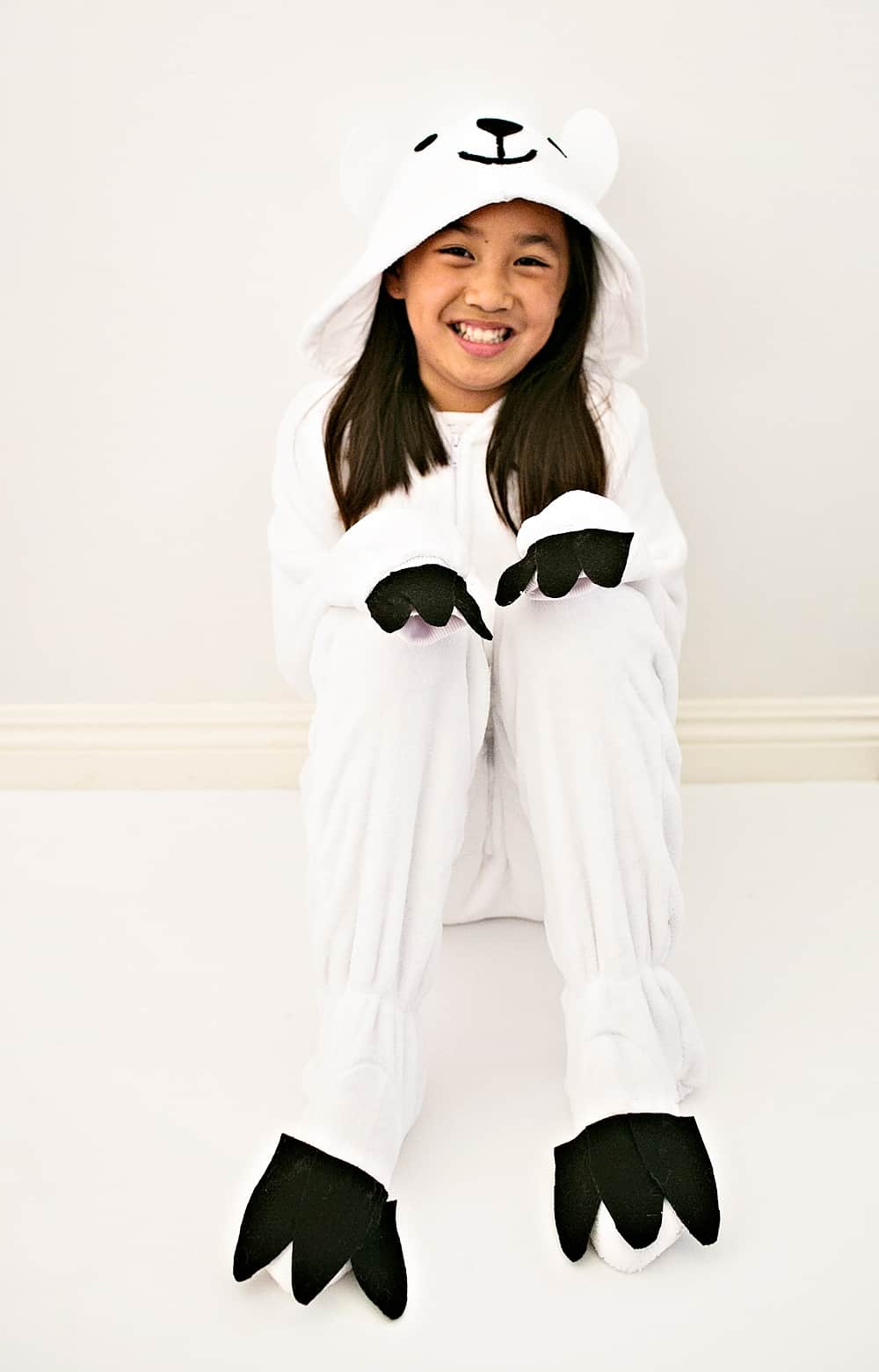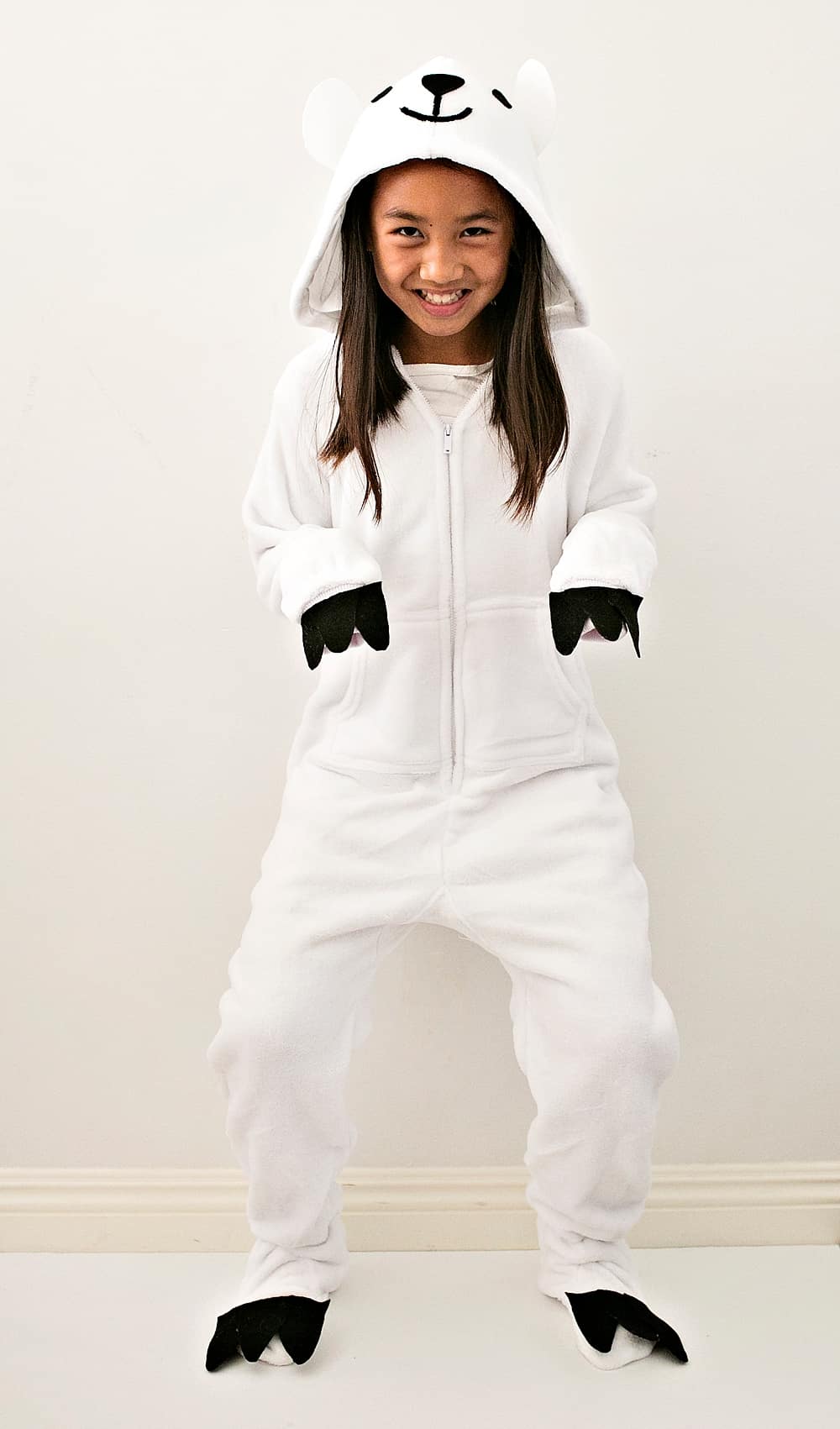 This costume was inspired by this polar bear costume which is sold in a shop in Germany. We did do our own face to it with a pretty clever craft hack I'm proud of that requires no sewing.
Read more below on how to make this easy DIY Polar Bear Costume!
POLAR BEAR COSTUME DIY – MATERIALS: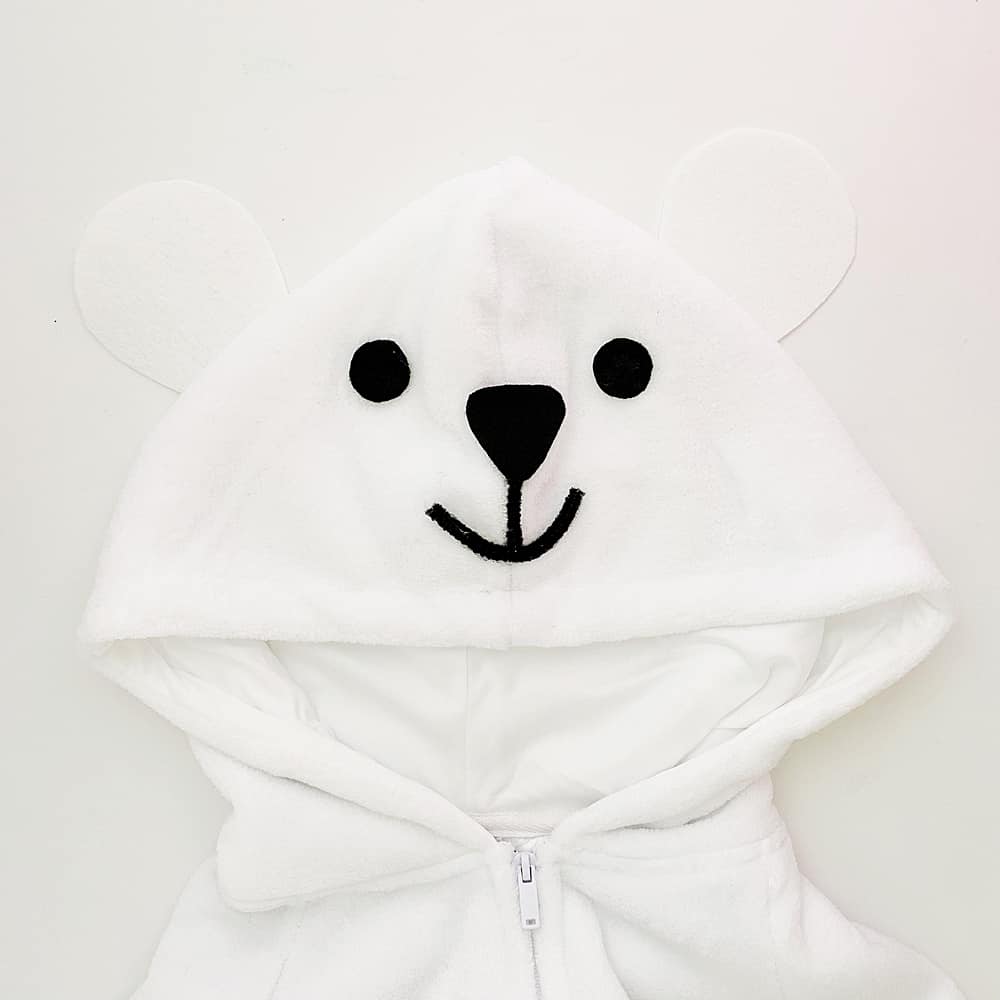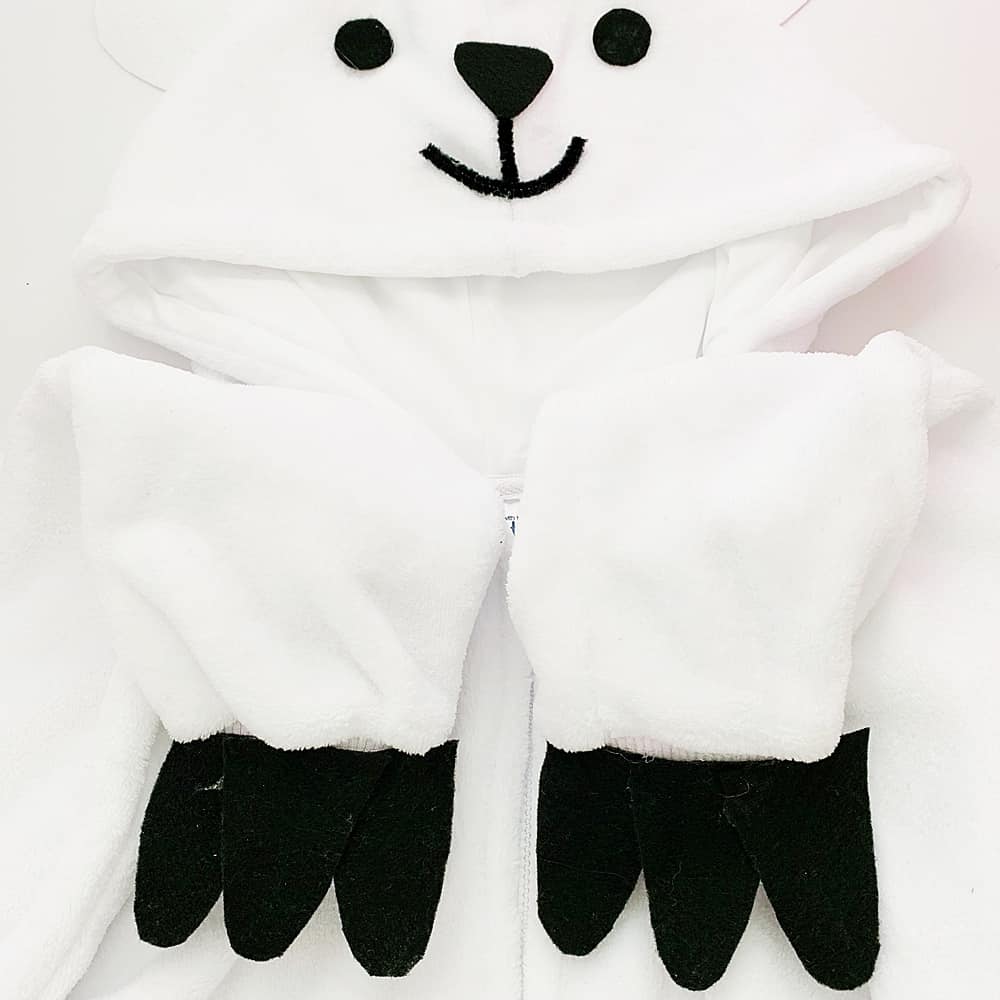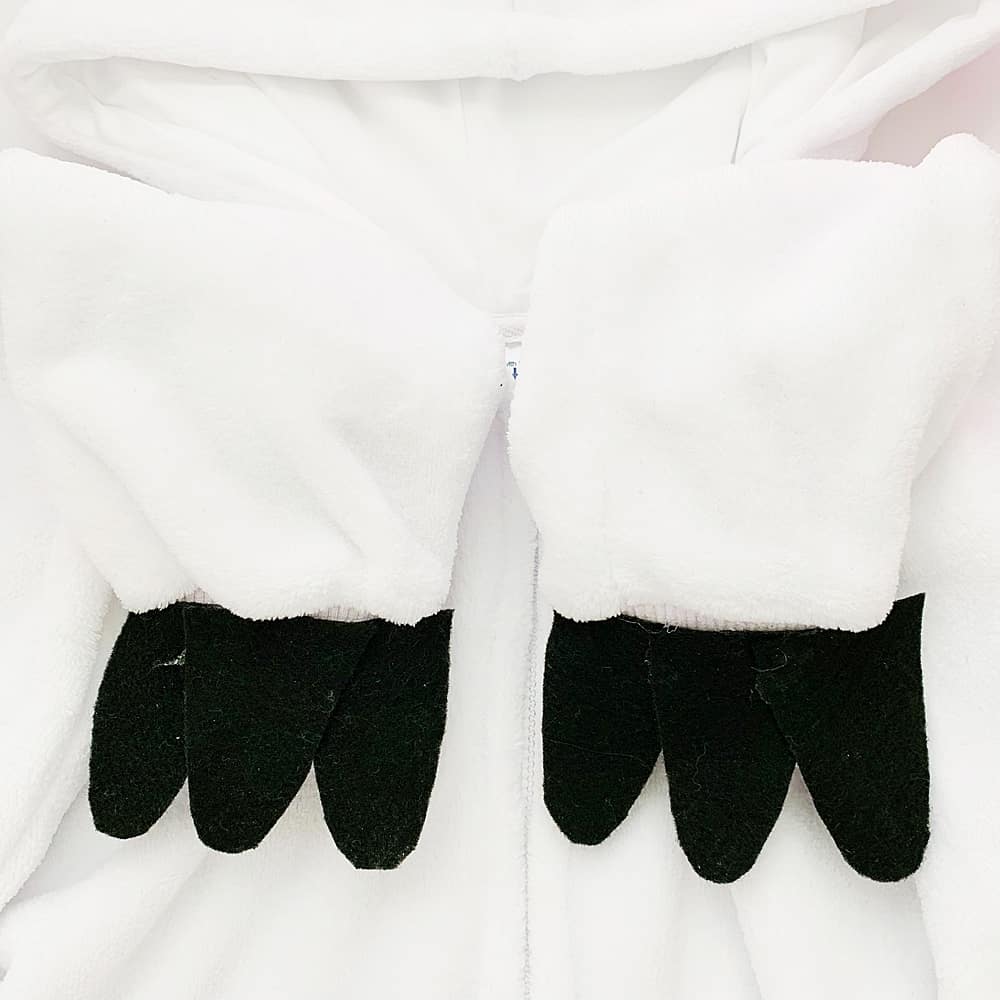 INSTRUCTIONS:
Step 1. Cut out two white ears from your stiff felt or white fabric backing. Hot glue to the back of the hood.
Step 2. For the face, cut two black felt circles for eyes, a black felt triangle for the nose, hot glue those to the hood. For the bear's mouth, cut a piece of black pipe cleaner, hot glue from the bottom of nose. Then take another piece of black pipe cleaner, curve into a smile and hot glue that on.
Step 3. For the paws, you will need three per hand and foot. Cut out a rounded triangle out of black felt for the front paws, and use that as a template to make 5 more. Hot glue those on.
For the bottom paws, same as above except we made them slightly longer triangles. Hot glue them on.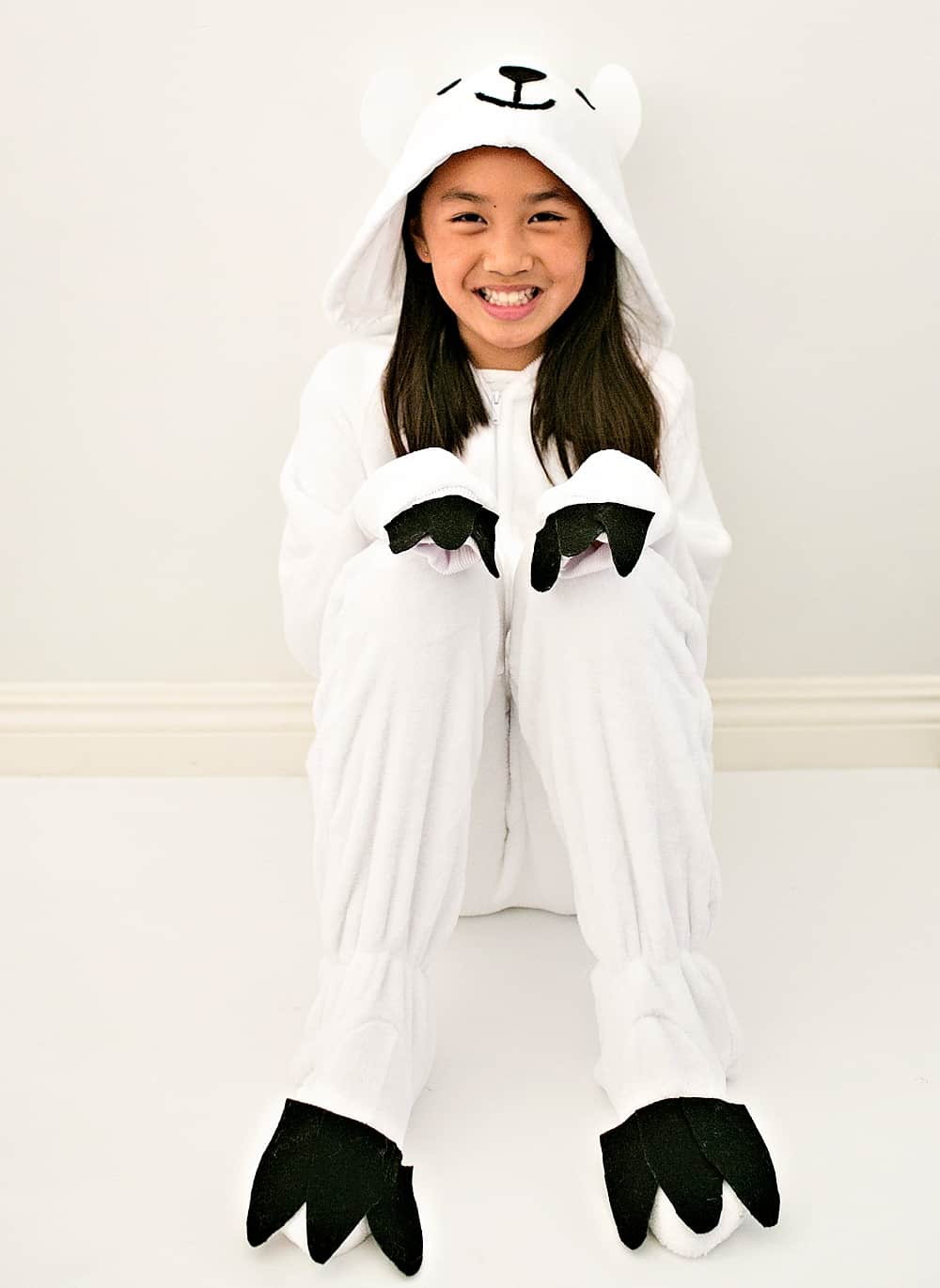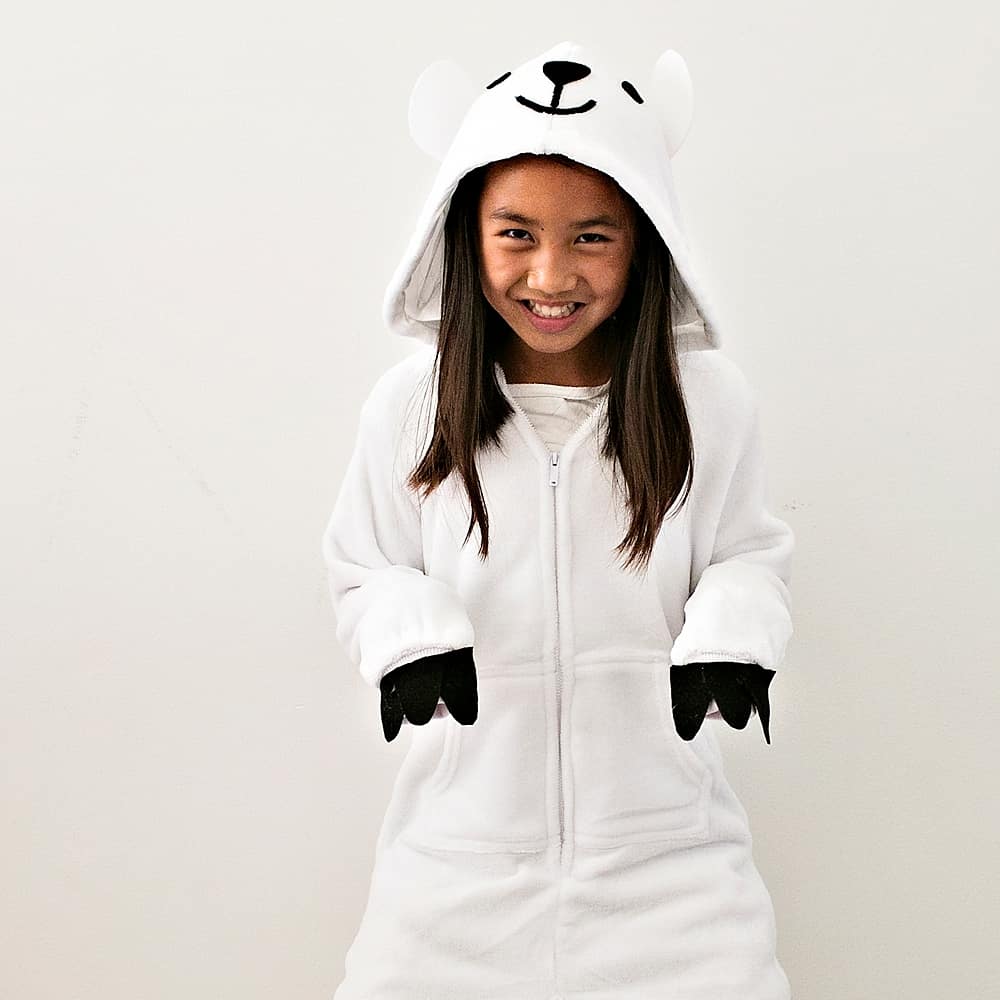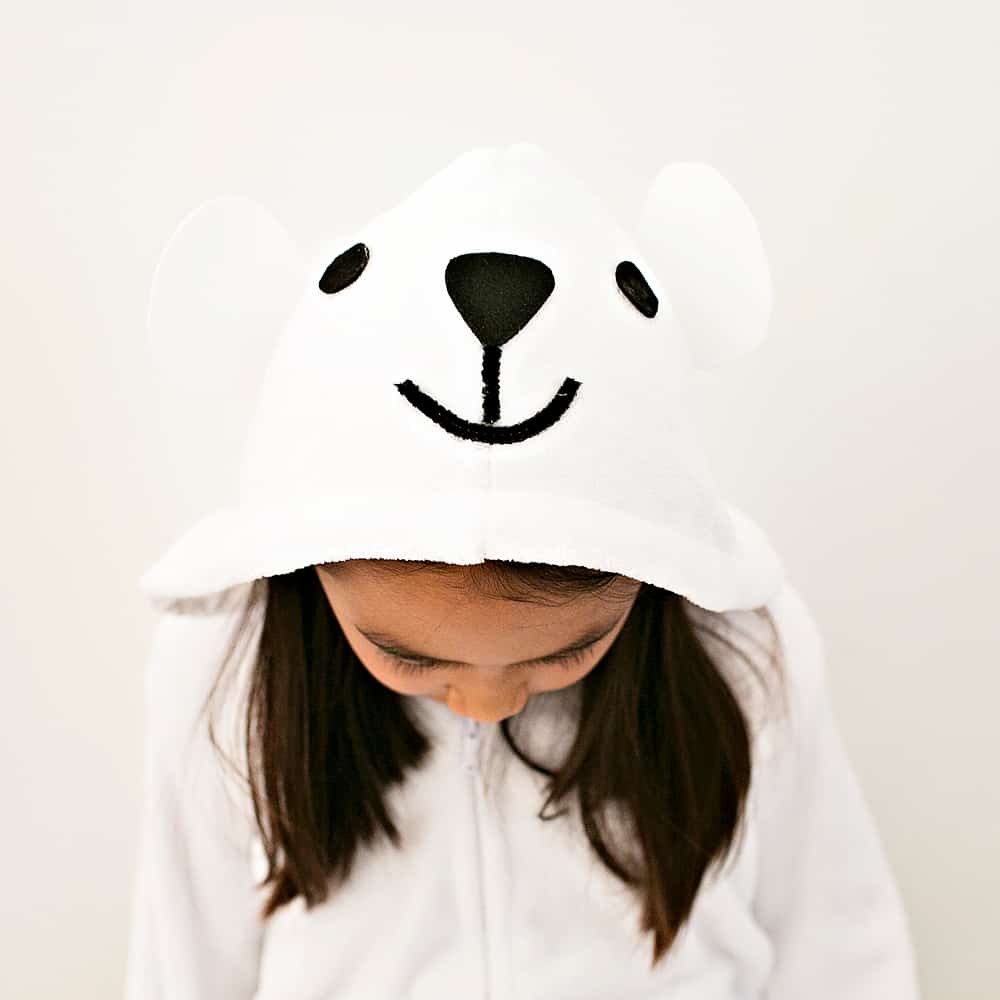 Isn't this the cutest and EASIEST Polar Bear Costume ever?
We want to make a whole parade of winter animals now. Maybe next Halloween 🙂
Check out all past DIY Kids Halloween Costumes
And the costumes in this year's nursery rhyme series, Twinkle Star, Itsy Bitsy Spider, I'm a Little Teapot and Row Row Row Your Boat.
---
Disclosure: Some of the links in the post above are "affiliate links." This means if you click on the link and purchase the item, we will receive a small affiliate commission. Regardless, we give our promise that we only recommend products or services we would use personally and believe will add values to our readers.