I like to get my kids to try new foods by making it fun for them, like presenting a fun way to try new dishes. Put a twist on a classic comfort meal by making mini shepherd's pie in a jar. Fun for kids to eat!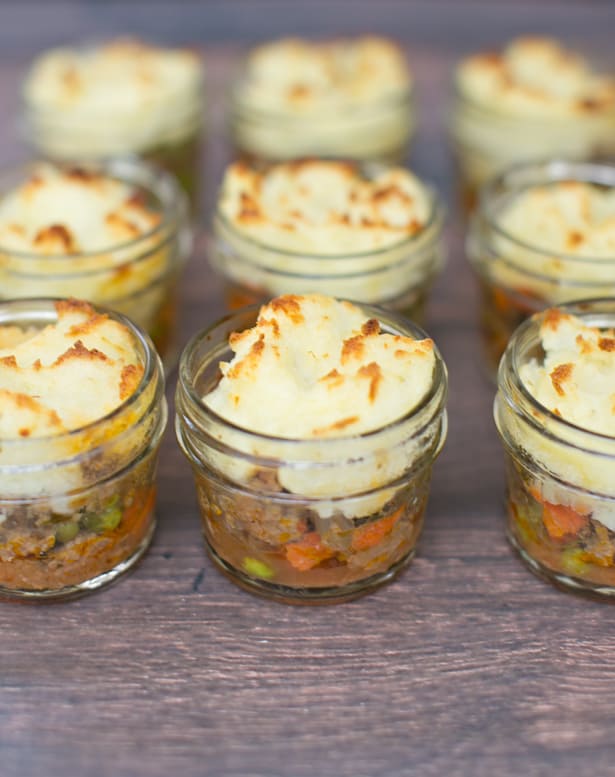 Mini Shepherd's Pie in a Jar – Ingredients:
(adapted from Epicurious)
Mashed Potatoes:
– 1 1/2 lbs potatoes, peeled and cut into 2-3 inch pieces
– 1/2 cup cream
– 4 tablespoons butter
– salt
Meat Filling:
– 1 tablespoon oil
– 1 chopped onion
– 1 diced carrot
– 1 lb ground beef (we used 90% lean/10% fat)
– 1 tablespoon flour
– 1 cup low sodium chicken stock
– 1 1/2 tablespoons tomato paste
– 1 1/2 tablespoons Worcestershire sauce
– 1/2 cup chopped parsley
– 1 tablespoon thyme
– 1 tablespoon oregano
– salt and pepper to taste
– 1 cup frozen or fresh peas
You will also need mini jars like these.
Instructions:
Step 1. Add cut and peeled potatoes to a pot of salted water, boil until fork tender. Drain and and mash, adding the cream, butter and salt to taste. Set aside.
Preheat oven to 375 degrees.
Step 2. Add oil, onions, carrots and ground beef to a large saucepan and cook over medium-high heat until beef is cooked through, about 8-10 minutes.
Step 3. Add flour, paste, Worcestershire sauce, herbs and simmer until sauce is thickened, about 10 minutes. Add peas and stir to mix for a couple more minutes.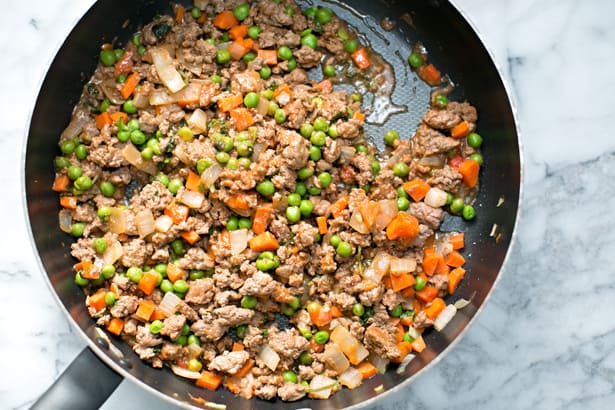 Step 4. Spoon meat mixture into mini jars, top with mashed potatoes.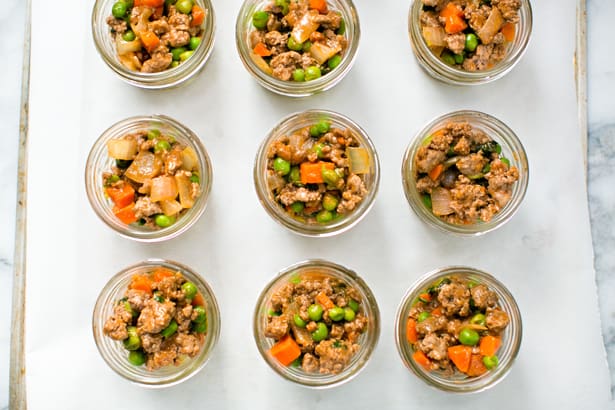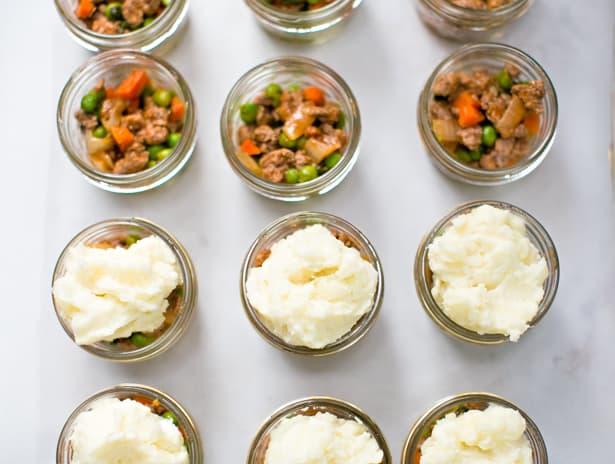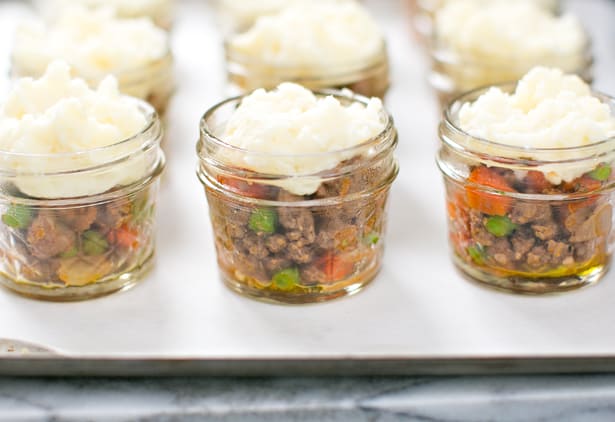 Step 5. Bake in 375 degree preheated oven for about 20 minutes. Broil the tops for 1-2 minutes.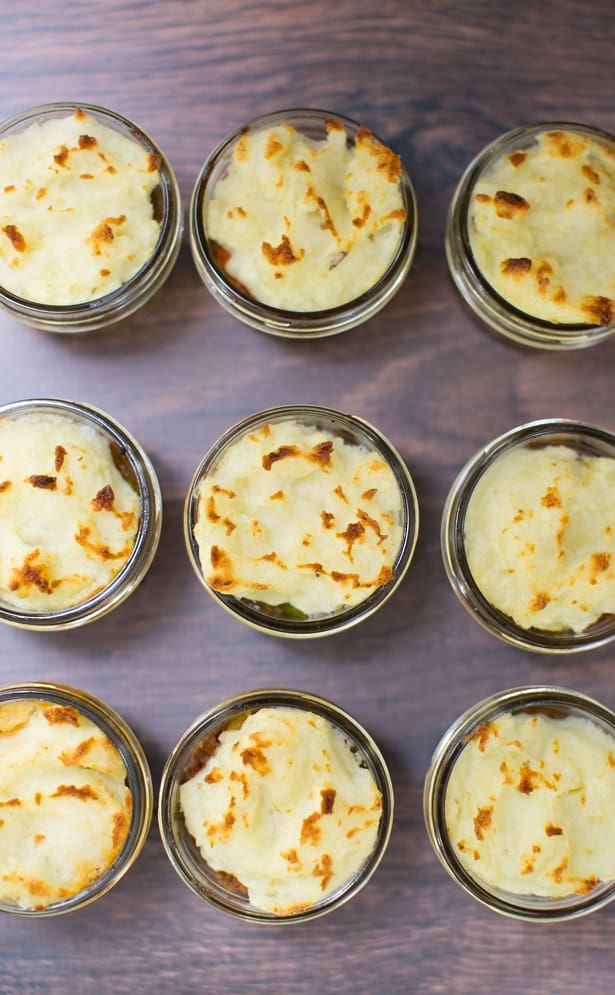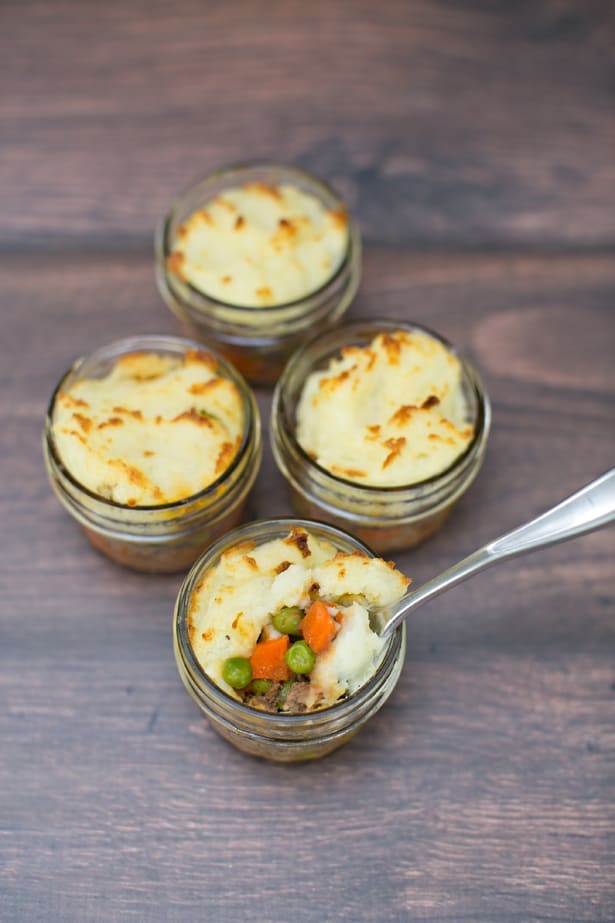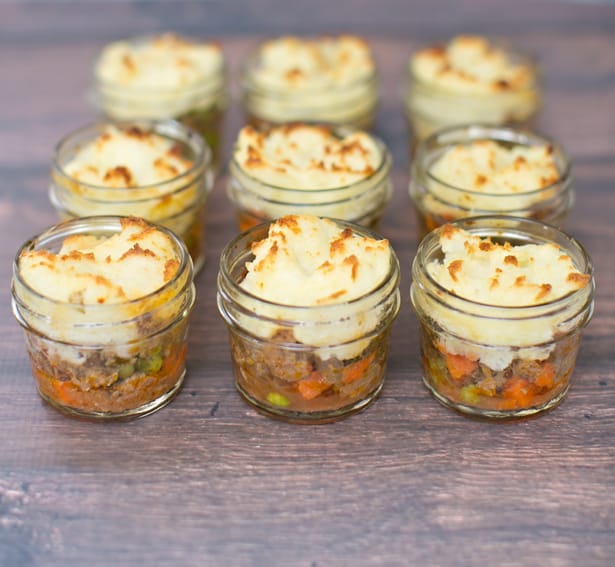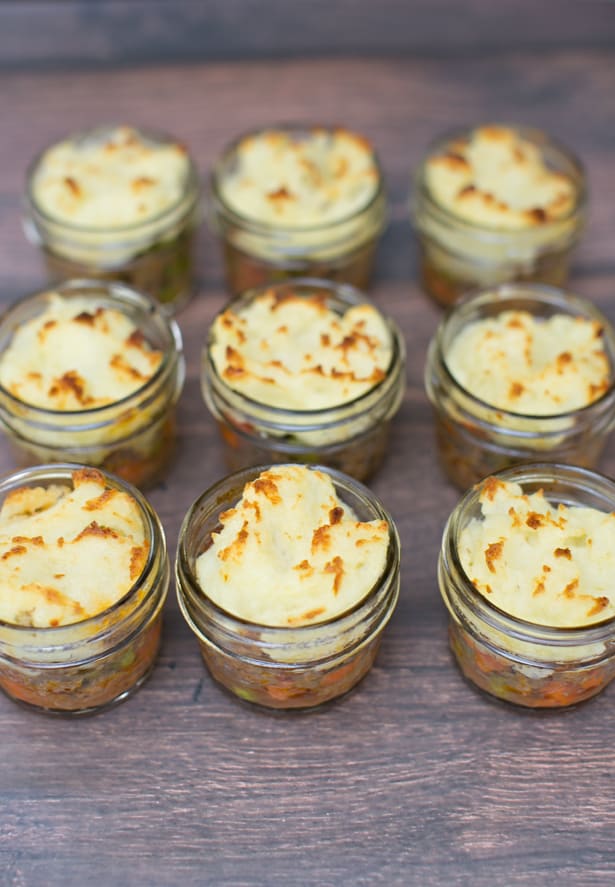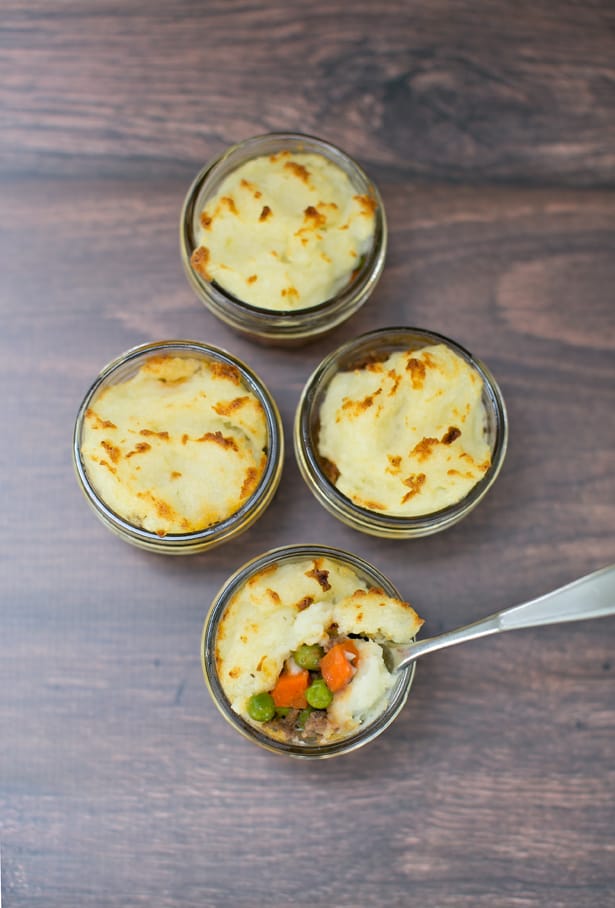 The mashed potatoes are fluffy and buttery and meat is savory and slightly sweet from the carrots, peas, and tomato paste. My kids, who don't like to eat meat, each polished off a whole jar in one sitting. It was a great way to get them to eat some protein.
What are your favorite ways to get your kids to try new foods?
Take a look for more fun foods in a jar and our version of mac and cheese, salad, spaghetti, and sweet potato bread…yep in a jar!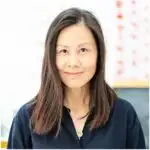 Agnes Hsu is a mom of three and has been inspiring parents and kids to get creative with easy activities and family friendly recipes for over 10 years. She shares her love for creative play and kids food to her 2MM+ followers online. Agnes' commitment to playful learning and kindness has not only raised funds for charity but also earned features in prestigious nationwide publications.