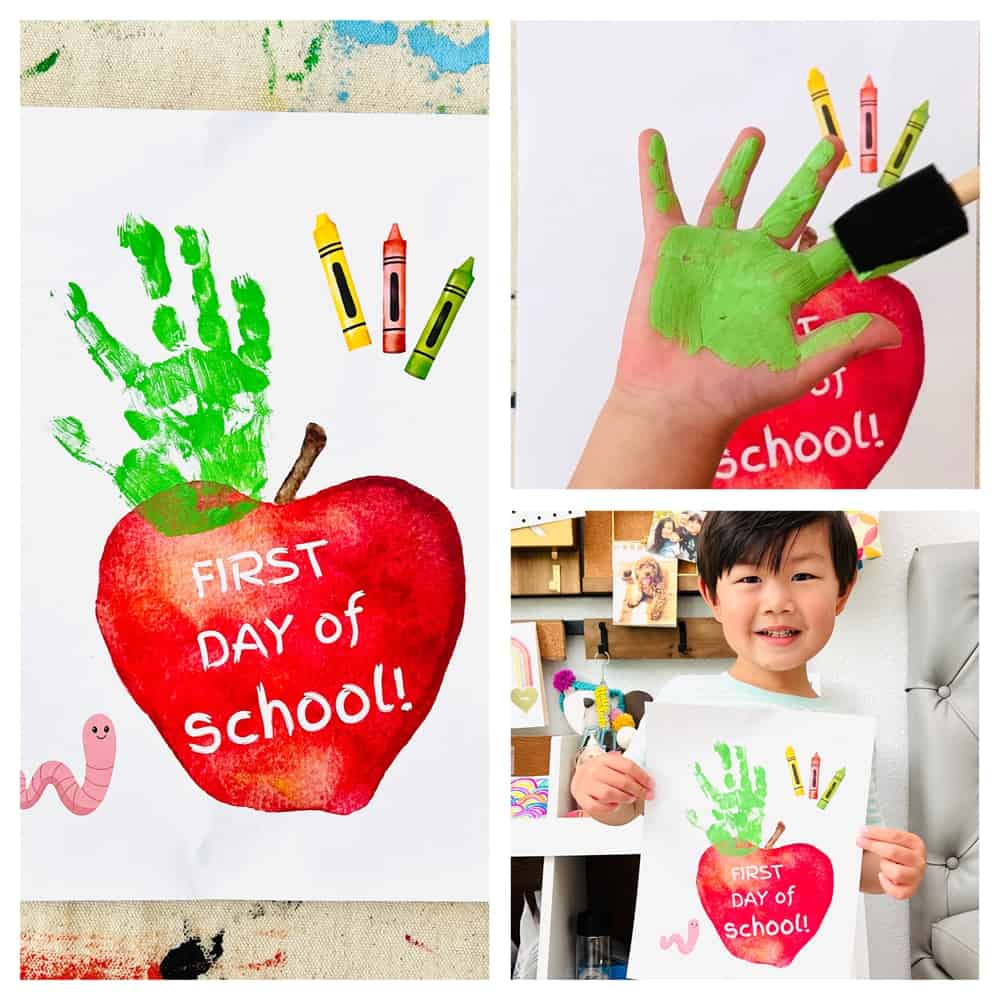 By using this site, you agree to our Terms of Use. This post may contain affiliate links. Read our disclosure policy.
Follow us on Instagram for more fun ideas for kids!
This Handprint Art Back to School Printable is the handprint craft for kids! Use this to celebrate school and to help get the kids excited!
Handprint crafts are always a fun idea! Since the school year is starting or may have already started, now is the time to start this fun art project! The kids will love making something like this – and being able to use their hands as well!
Messy play is always a great way to keep their attention and keep them involved. Not only will they use their hands as the stem of the apple, but they'll also have a forever keepsake to remember their first day of school!
This is the perfect activity that is also a great keepsake for them to have as they get older!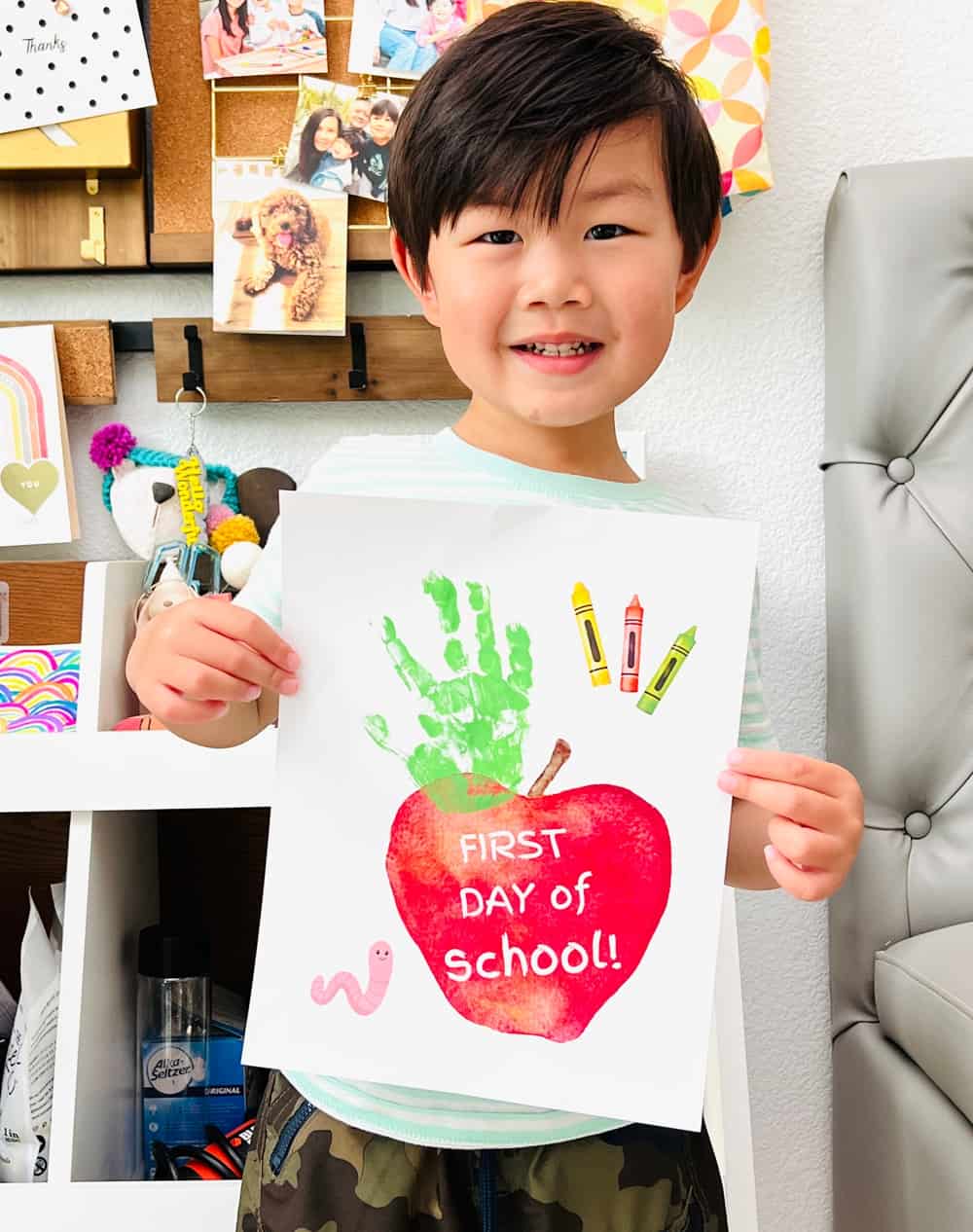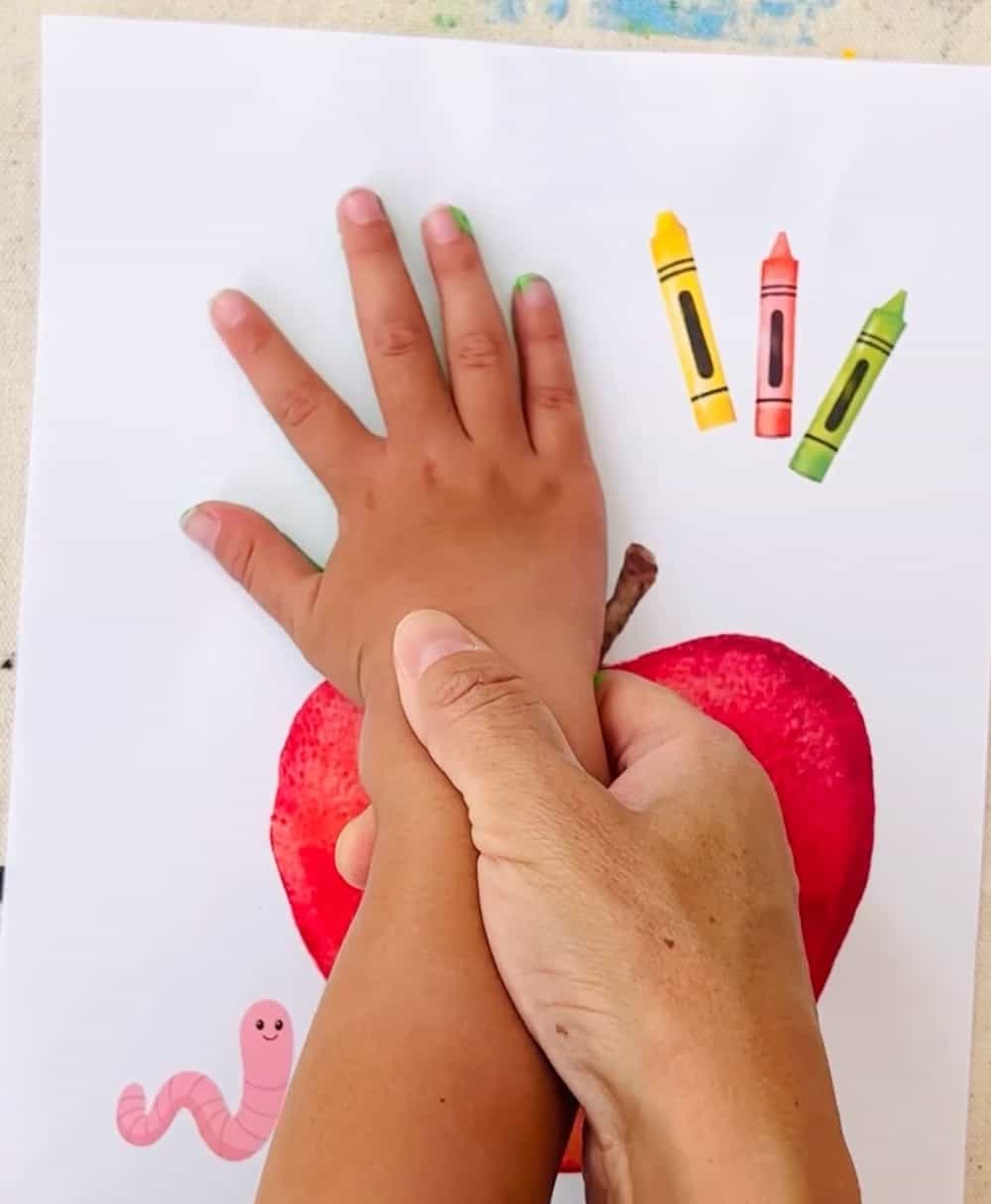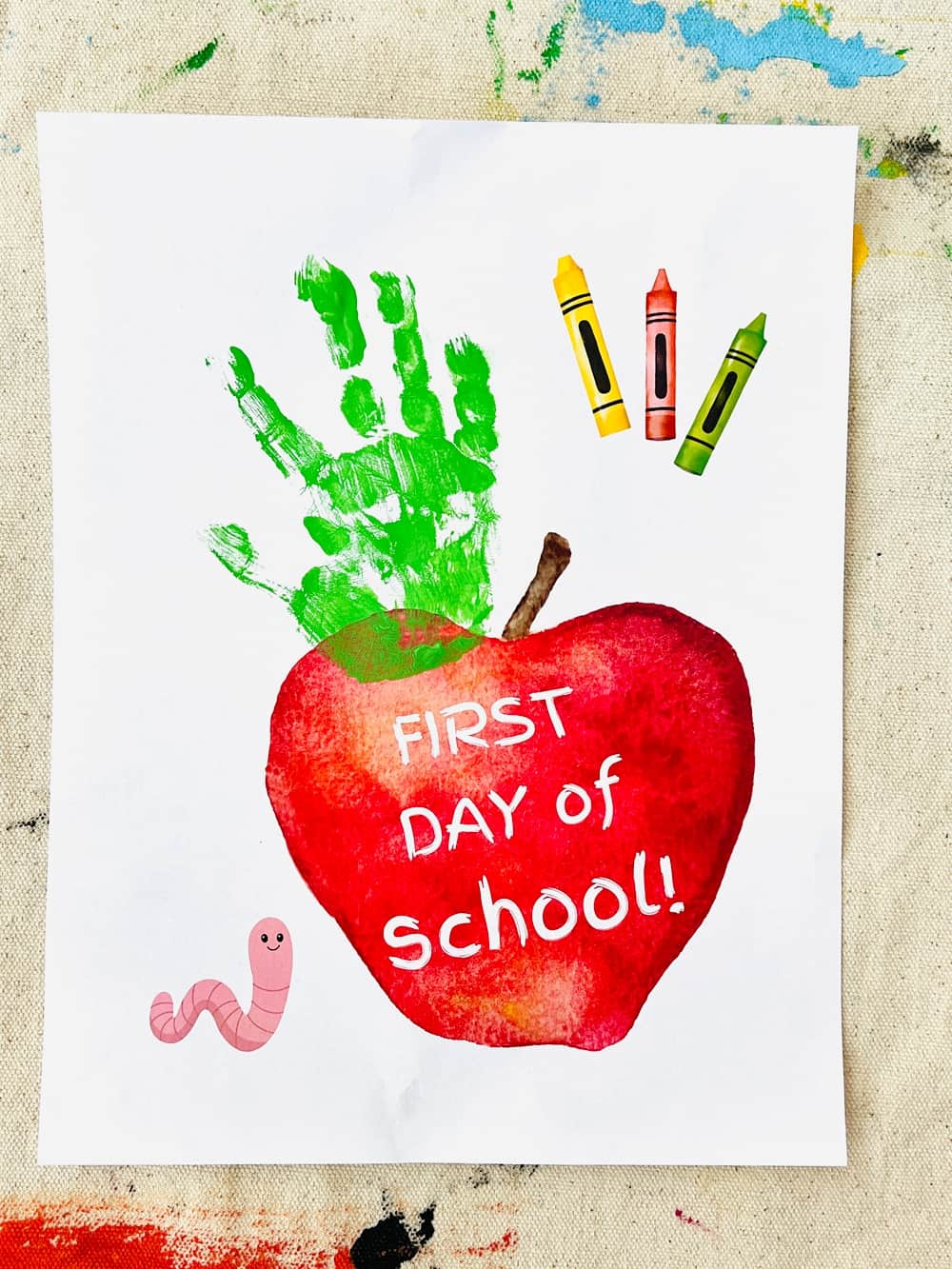 What is a fun way to use this Handprint Art Back to School Printable?
This would be super cute to have the kids hold up for their first day at school picture. Every parent makes the kids pose and smile on their first day, so holding this printable just seems like a great idea!
Handprint Art Back to School Printable – Supplies
How long does it take the paint to dry?
Since you're not putting a heavy coating of paint on the paper, it shouldn't take long at all. Just touch it lightly with your finger – and if it's wet, give it more time to dry.
Make sure that it's dried all the way before having the kids hold it for the picture or putting it in a frame.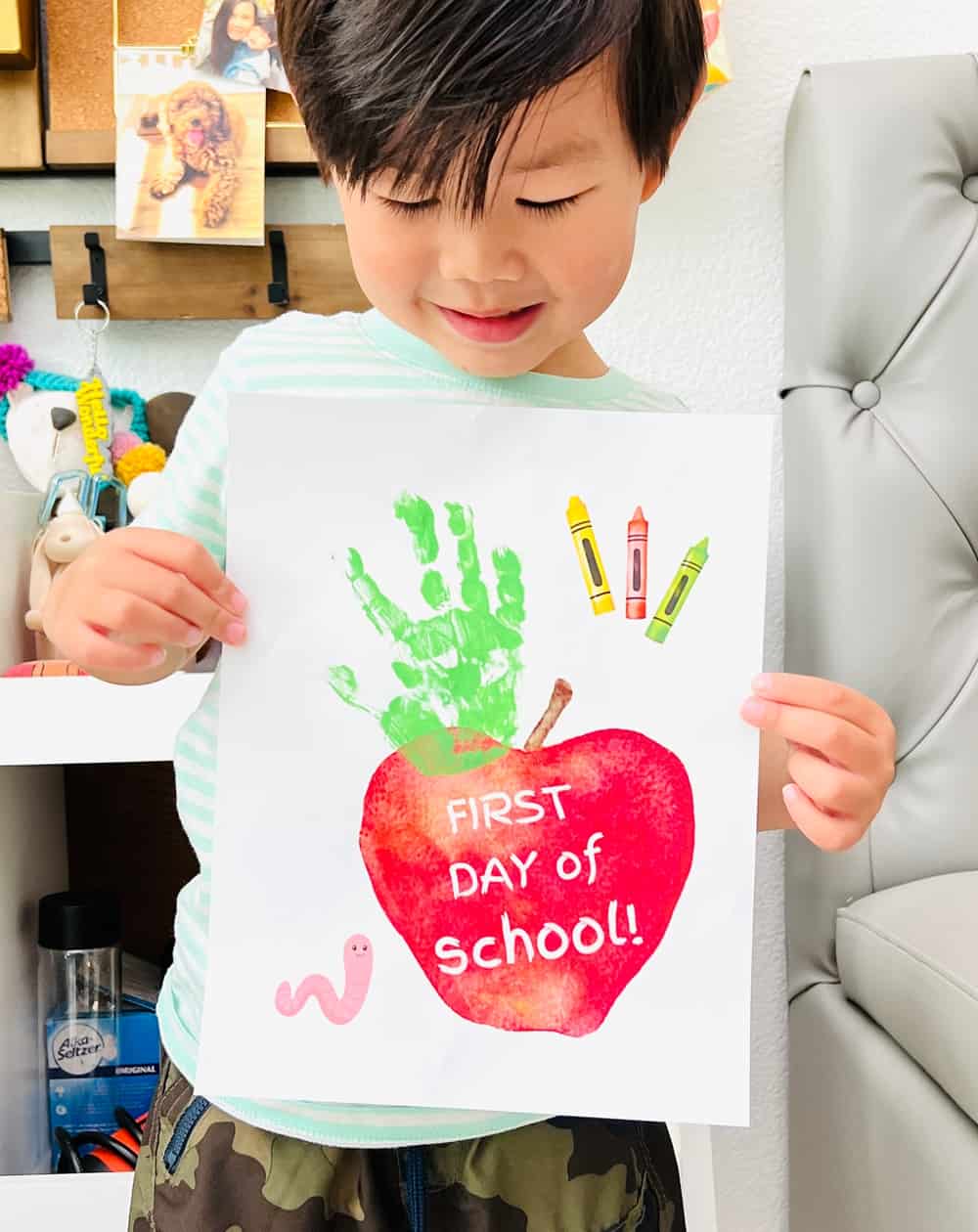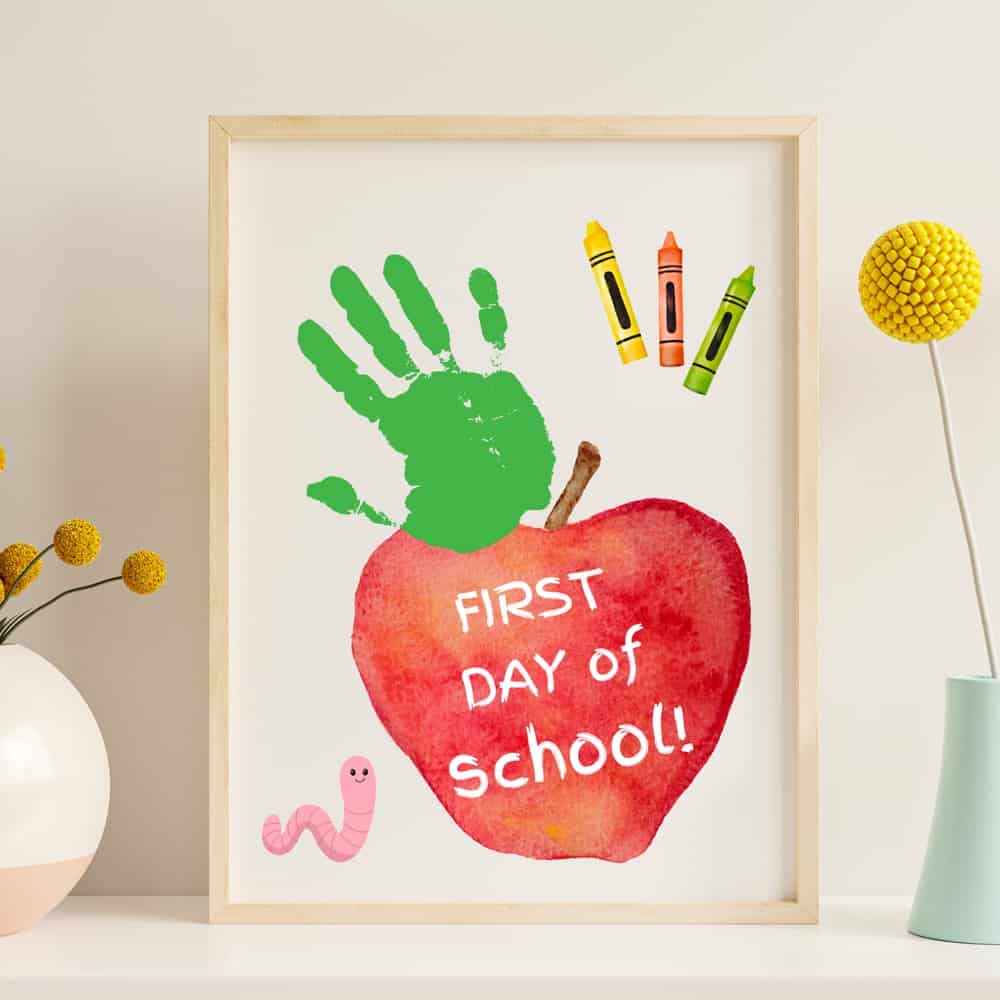 INSTRUCTIONS
Handprint Art Back to School Printable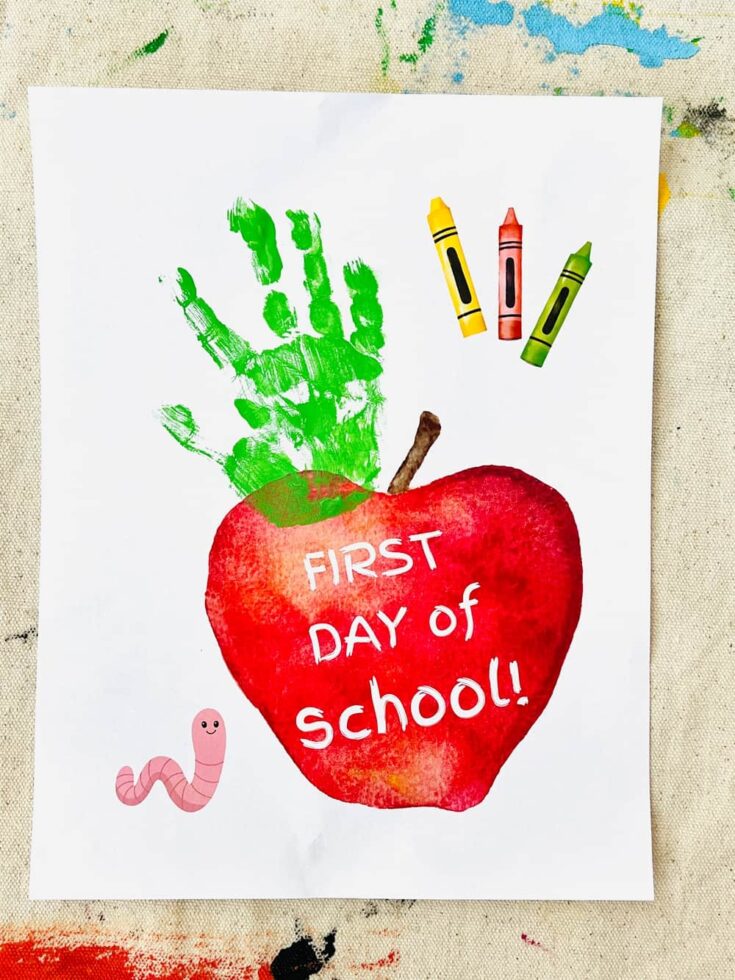 Don't miss out on this cute back to school handprint printable! Perfect for a keepsake!
Instructions
Start by printing out the back to school PDF template
Paint your child's hand green and then put it on top of the apple to make the stem!