We search for cool, unique, creative toys that spark imagination and learning all year long to share with you. So for for the holidays, we'll be putting together some of our best featured ones (along with some new ones too) in handy holiday gift guides to help you choose the best, engaging gifts for your kids. Here are our top picks in 2014 for the best construction gifts for kids.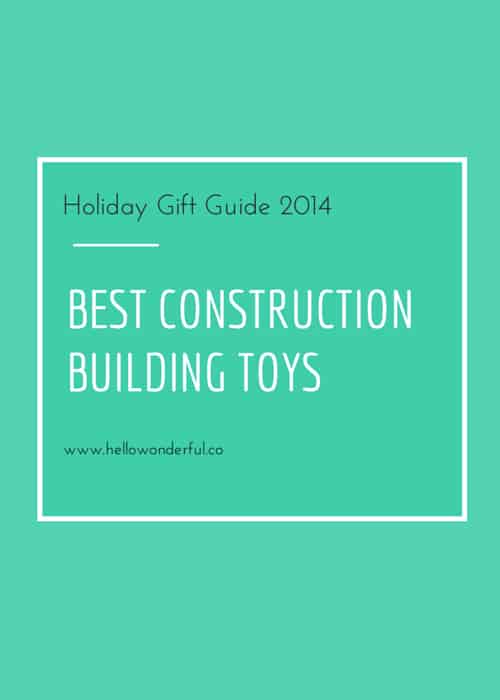 Each year, I get my kids at least one building/construction toy because I know it's the type of toy they will come back and play with over and over again. Since I have a boy and girl, I love that these are gender neutral toys that they can both enjoy. Here are some of my favorites.
(Note: I've linked back to our original write-up for you to see all the details, but in some cases, have provided an updated link in the description to reflect the latest changes since we've last written about the product.)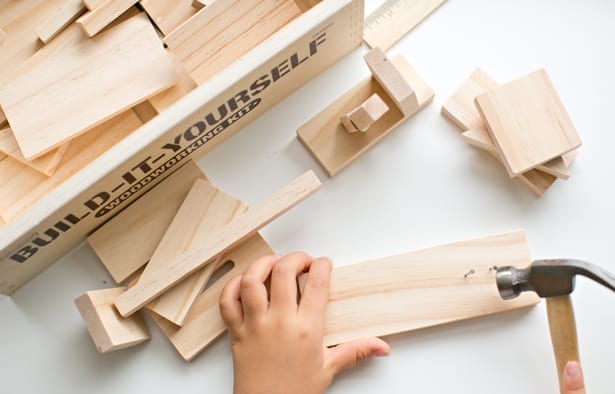 Woodworking Kit from Lakeshore Learning ($34.99)
My kids love playing with this impressive wood building kit which includes over 80 pieces, a hammer, nails, wood glue, and ruler to make things like trains, houses, and planes. A detailed booklet is included with examples of models you can build or let the kids happily hammer away to make design their own structures.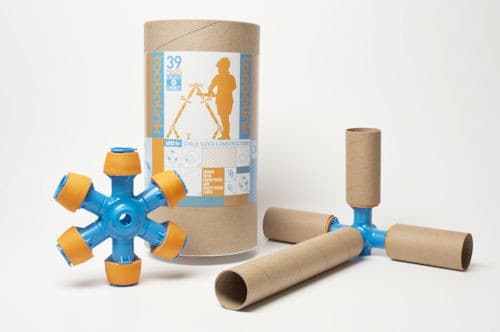 Cardboard Tube Construction Kits from Toobalink ($34.99)
Make good use of all those paper tubes you collect at home. Toobalink is a construction kit that comes with connectors, joiners and couplers to turn cardboard tubes into anything your child imagines. The kit comes ready with 6 short and 2 long tubes with instruction booklet so it's ready to play with.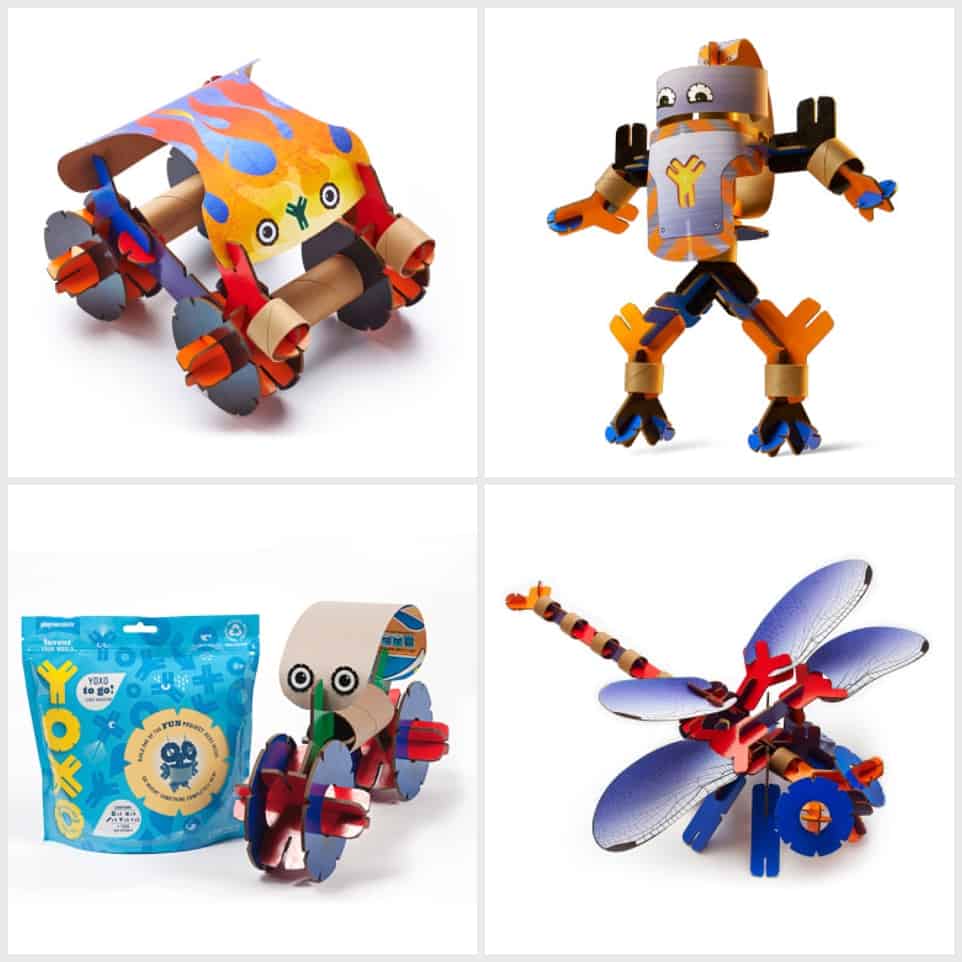 YOXO Recyclable Building Kits (from $14.99)
YOXO recyclable building kits provide all the elements you need for open-ended play and creativity. Each kit includes Y, X and O links made of soy-based inks and YOXO cores made of recyclable fiber that configure in multiple ways to join cardboard parts together, like paper tubes.
Flexure Toy ($44.95)
Successfully funded by Kickstarter, this cool building toy has connectors made of a flexible, food-safe silicone that joins wooden dowels together. These are now called "Joinks" and licensed to Fat Brain Toys and can be purchased here. I've ordered these for my children's holiday list and I know they are going to have endless hours of fun building neat structures with them.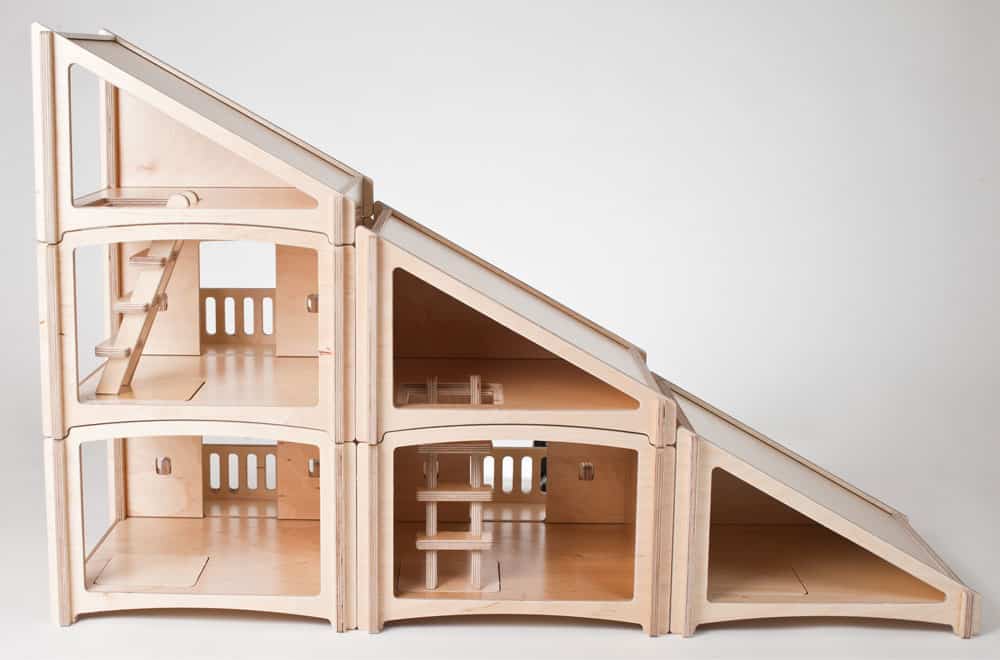 Toideloi Modern Stacking Houses ($130)
These Stackhouses are modular wooden dollhouse systems that are fun for both boys and girls. The pieces are made entirely of Baltic Birch plywood and slide together to attach – no tools needed for assembly.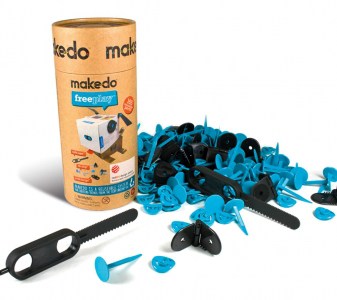 Makedo Cardboard Building Kits (from $12.50)
These reusable connectors, fasteners, and kid-friendly tools help shape cardboard and more to make anything your child imagines. They now have guided kits to help your kids make anything from dinosaurs and cars to ice cream or lions.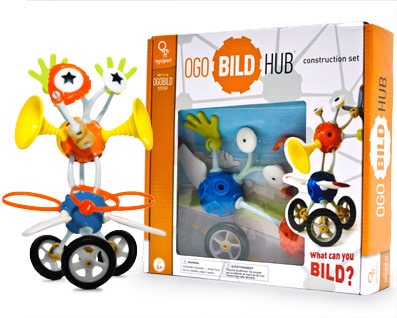 Ogobild Construction Kits (from $16)
I've purchased many of these creative and quirky kits as birthday gifts which you can bend and twist to make fun shapes and creatures. They are affordably priced too, with many different models and building options.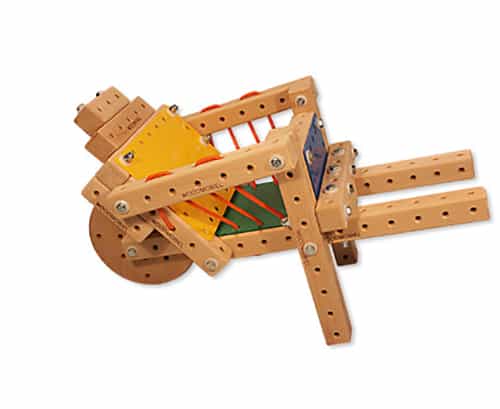 Woodmobiel Kit ($165)
These are impressive kits that contain pre-drilled, untreated pine posts, and wheels, nuts, bolts, and tools. Accompanying instructions tell little builders how to assemble various toys and ride-on's including a race car, tricycle, and table. No doubt this is an investment that will lead to many future building projects.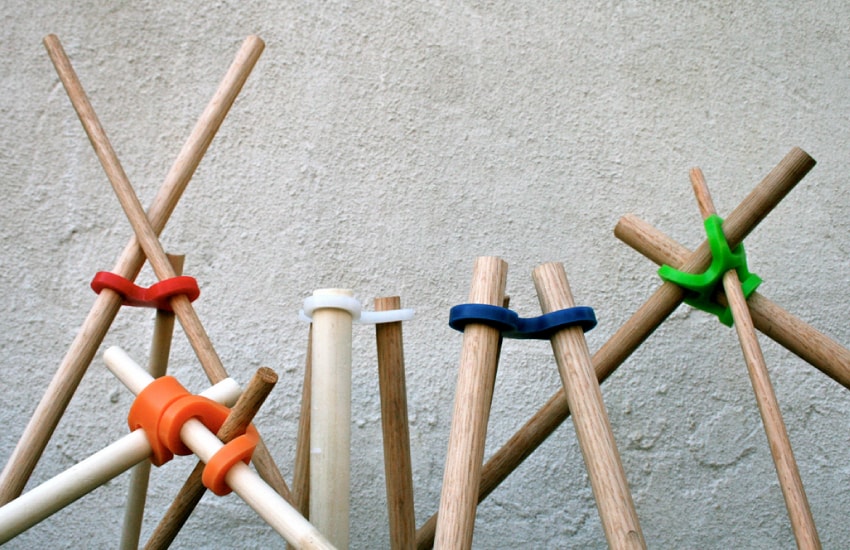 Stick-Lets (from $16.50)
The ultimate fort building kit, these modular, flexible, silicone connectors encourage fort building and play by allowing kids to connect sticks, branches, and anything they can scavenge. I love the bright colors and plan on putting this on my kids' gift list this year.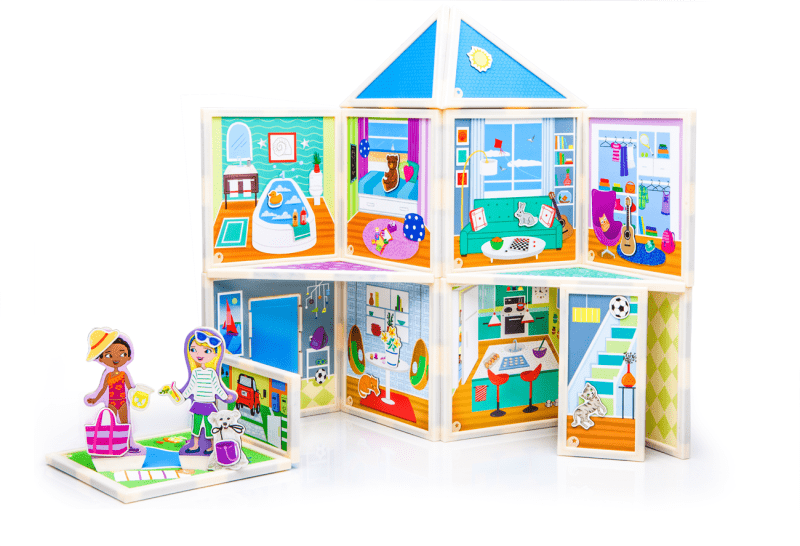 Build and Imagine Story Sets (from $39.99)
Successfully funded by Kickstarter, these wooden magnetic "storywalls" snap together to tell a story with richly illustrated designs that children can build and decorate. They currently have 3 sets available for purchase, the Beach House, Marine Center, and Day at the Beach.
What are some of your favorite building toys for kids? For more holiday gift ideas, make sure to follow along our holiday page with many DIY projects in the case you want to go strictly handmade this year.