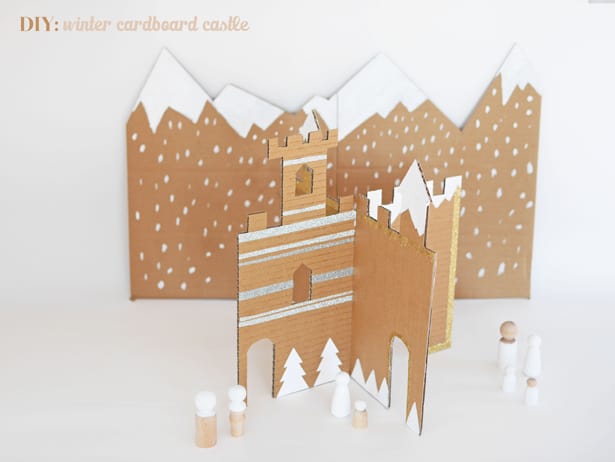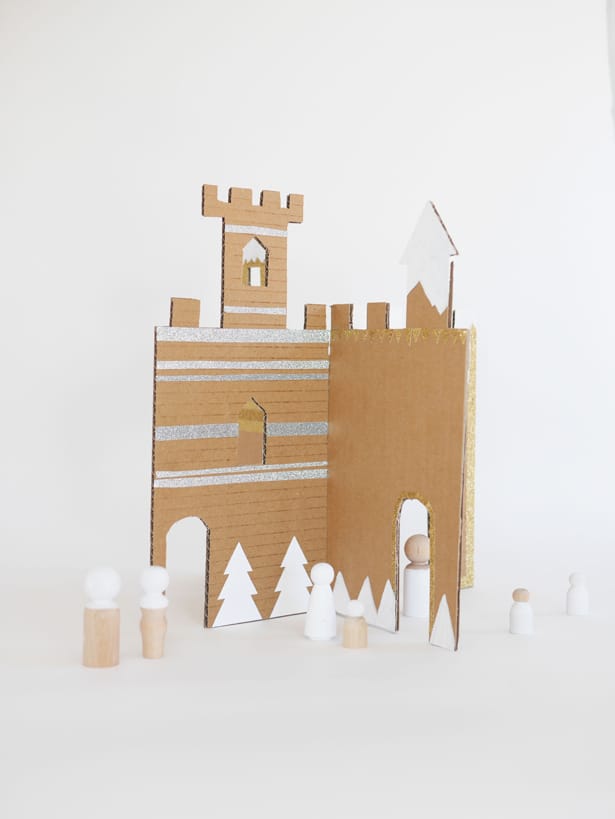 Make an easy winter cardboard castle to celebrate the holidays with your little ones.
Materials:
– winter castle template (template A, template B)
– cardboard
– cuter
– decorations (glitter tape or masking tape, colored paper, or anything you want)
Step one: Print the 2 templates, then cut your cardboard according to the templates.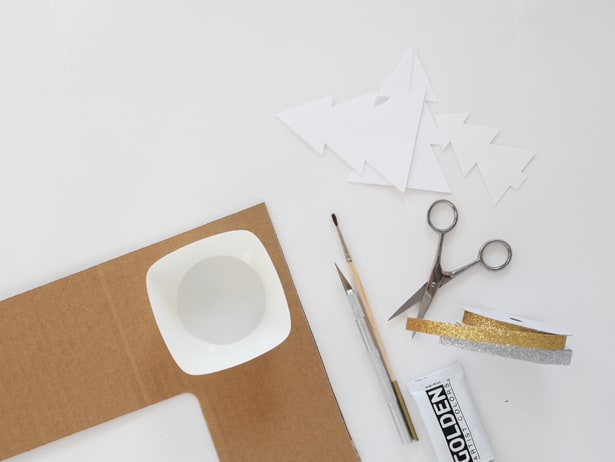 step two: Add decorations. You can add tape, paper, stickers, etc. on both sides of the 2 templates.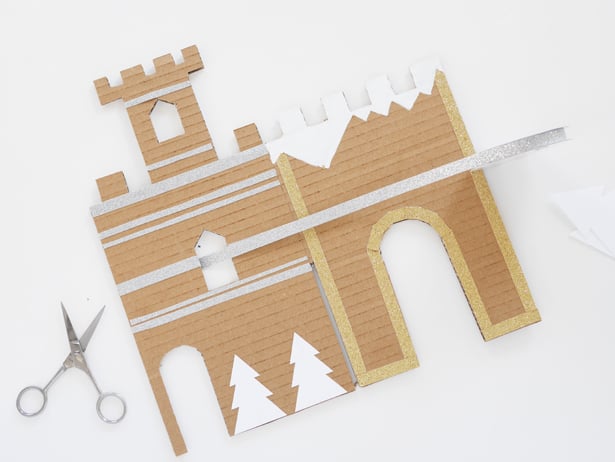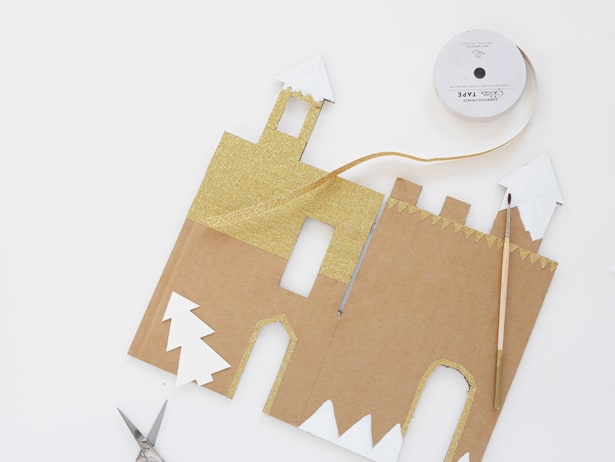 step three: assemble the 2 pieces together and play.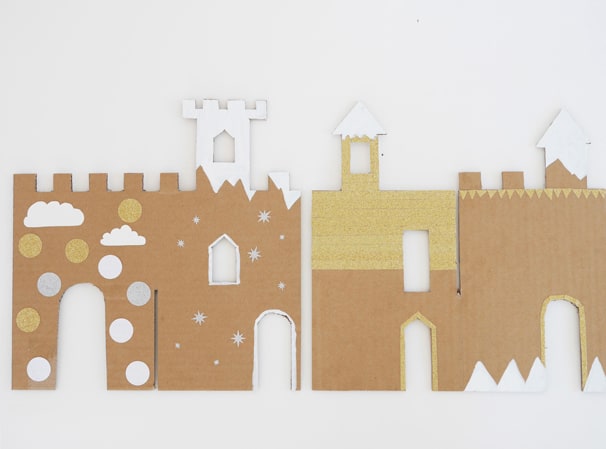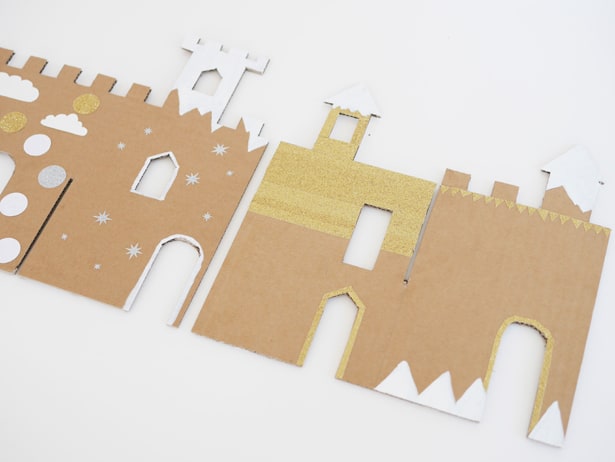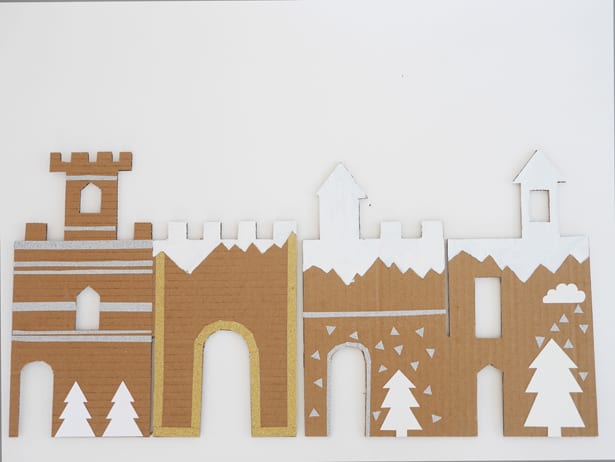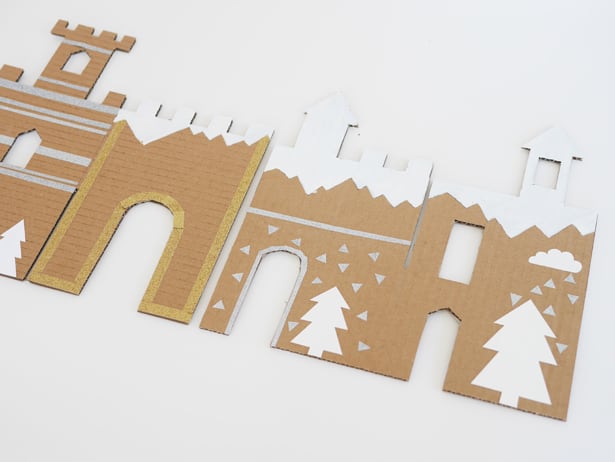 These cardboard house castles are not only playful, they bring a modern and simple holiday decoration to the home. Each side can be decorated differently to stand out uniquely.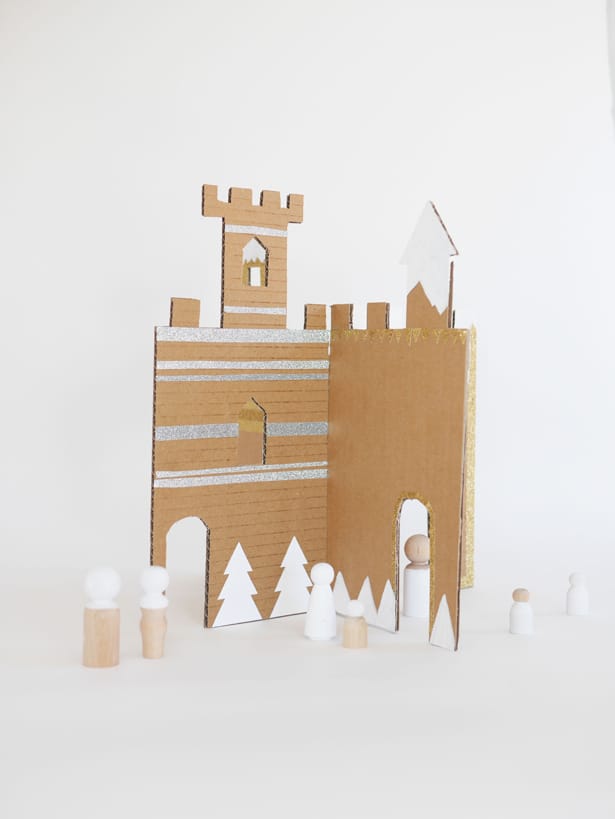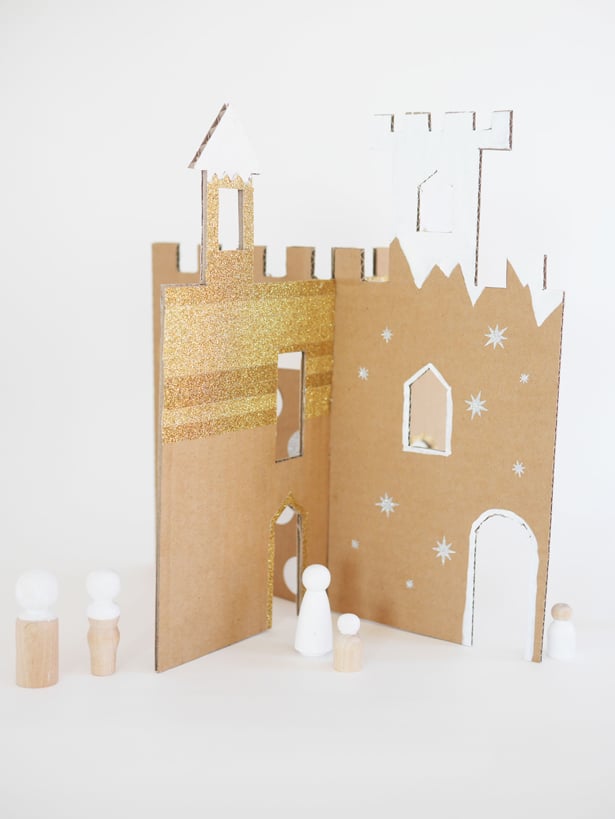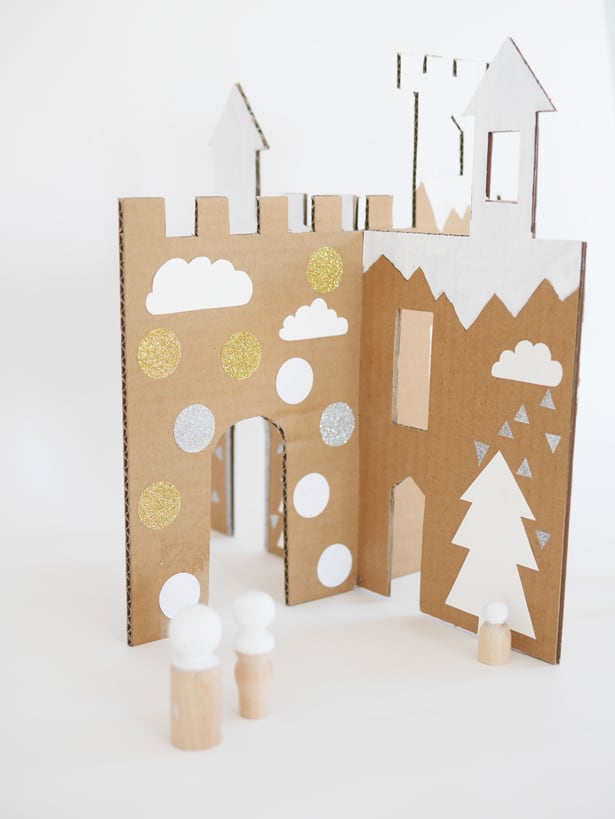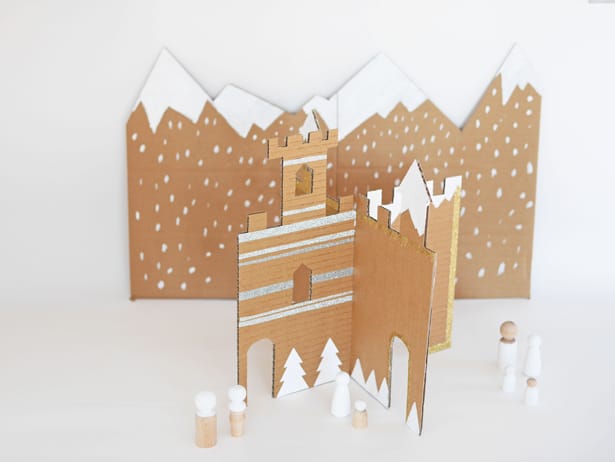 Hope you enjoy this easy cardboard winter castle. It would make a wonderful handmade gift!
What are some of your favorite DIY gifts? Take a look here for more creative holiday ideas for kids.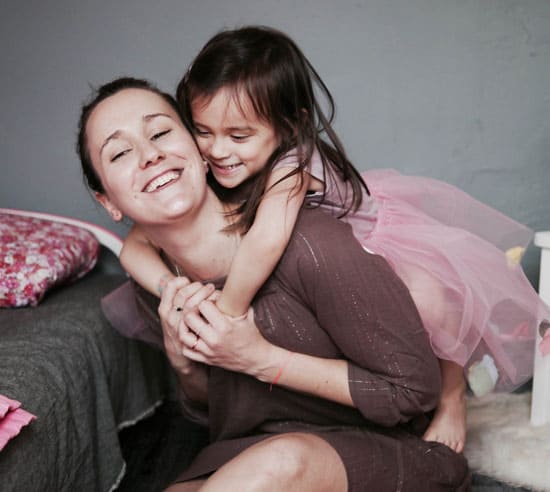 Marie-Laure, is an Architect first, a mom of two, but also a Do It Yourself kind of girl. She LOVES CRAFTING. Her blog La Maison de Loulou is a piece of her with simple and fun crafts, ideas, projects, and activities to do with your kids at anytime. Her children Louise and Roman are her inspiration and all the DIY's are made for them to have fun. Toys, games, costumes..she loves exploring the kids world with her own twist.