Holiday garlands and wreaths are simple ways to add festive holiday decor to your home. Why not also make it a fun holiday craft with your kids? These 12 simple and fun holiday wreaths will brighten up your home with holiday spirit and get the whole family excited about all the good things that come with it.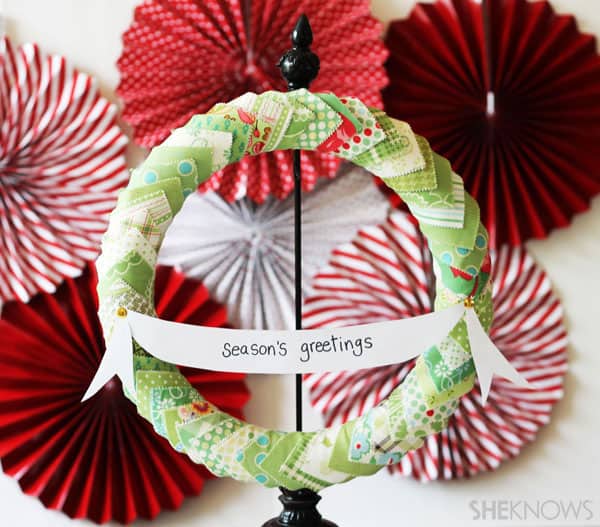 Fabric Wrapped Wreath (via She Knows) You can also use paper for this fun, colorful wreath.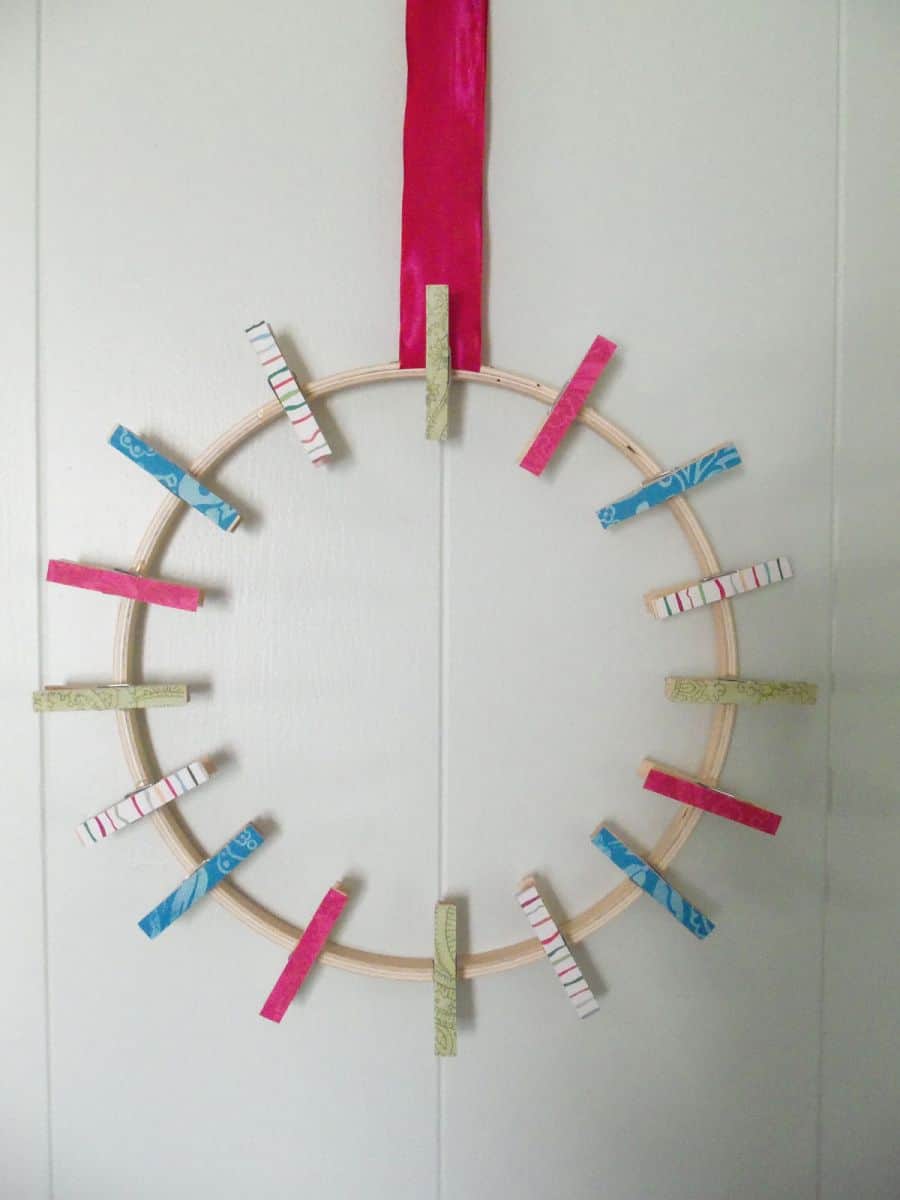 Holiday Card Wreath (via Katydid and Kid) An easy, functional clothespin wreath that doubles as a holiday card holder.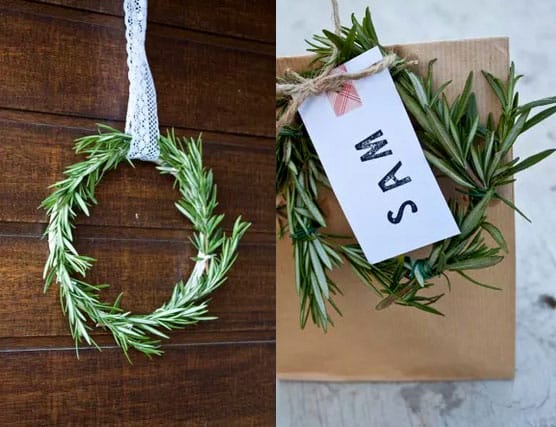 Rosemary Wreath (via The Pretty Blog) Simple, pretty and will keep your home smelling divine.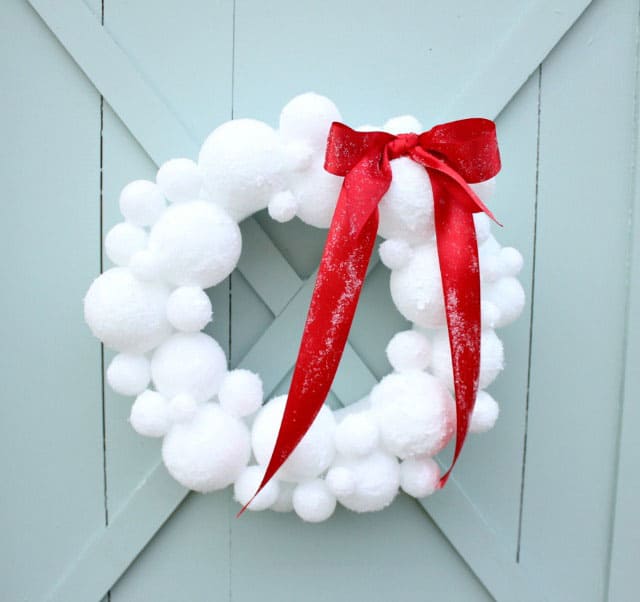 Snowball Wreath (via Daisy Mae Belle) Fake snow gives this festive holiday wreath an authentic wintery look.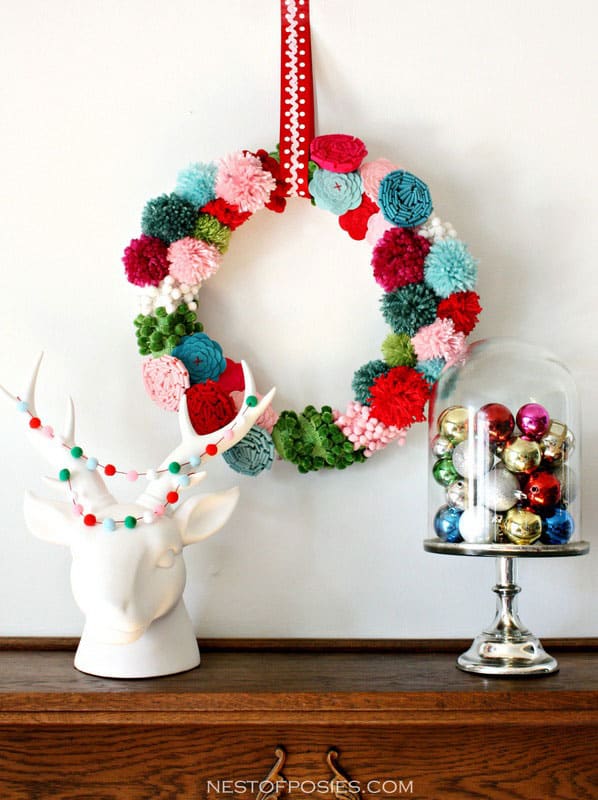 Coloful Yarn Pom Pom Wreath (via Nest of Posies) Kids will love the bright colors and making the yarn pom poms on this cheery wreath.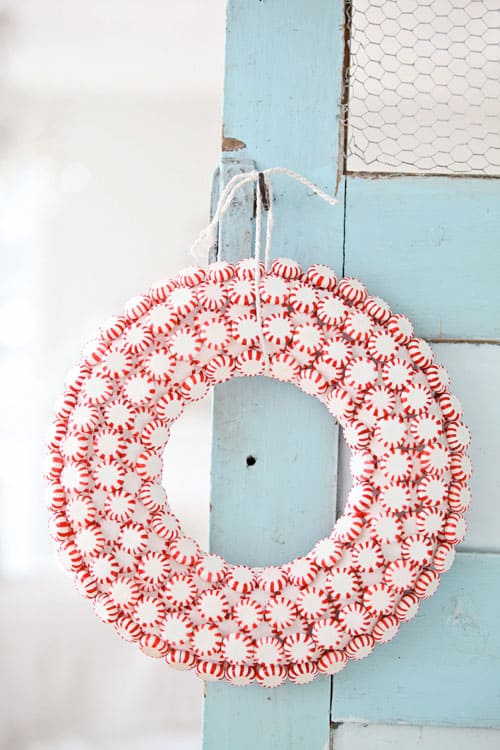 Peppermint Wreath (via Dreamy Whites) A classic holiday look and also loads of fun for kids to put together.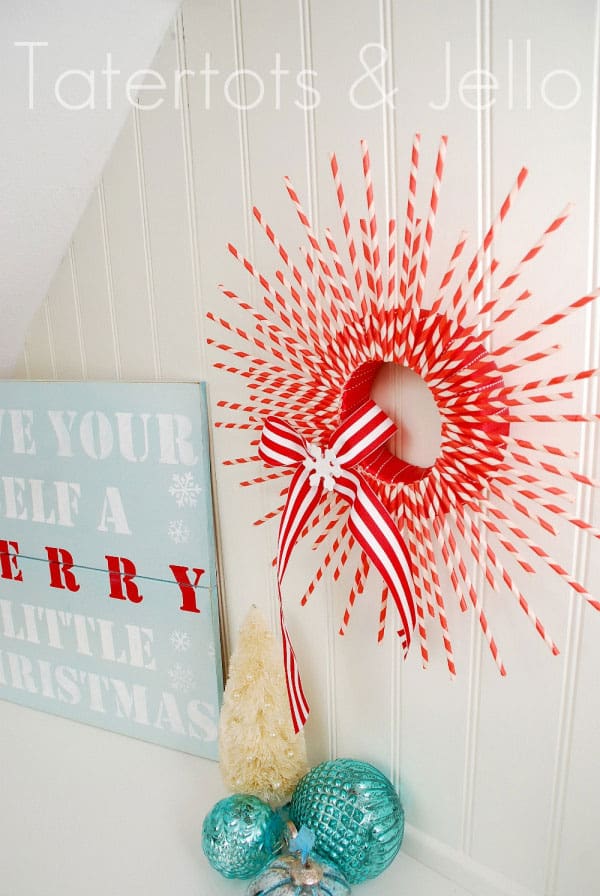 Paper Straw Wreath (via Tatertots & Jello) A unique, celebratory wreath that's also inexpensive to put together.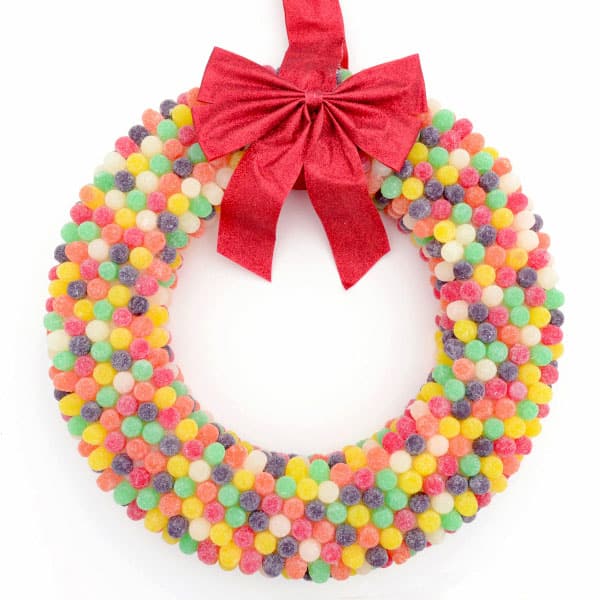 Gumball Wreath (via Dream a Little Bigger) Kids will have a blast putting this easy wreath together – the hard part will be keeping them from eating all materials.
Cardboard Glitter Star Wreath (via A Lion's Nest) A no fuss wreath young kids can help make and low cost as well.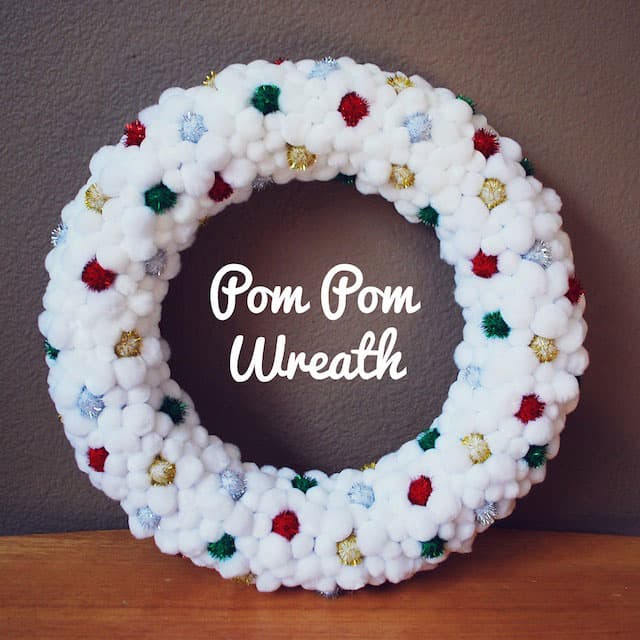 Pom Pom Wreath (via Crosbie Crew) Kids will love attaching pom pom's to this wreath for a good afternoon's fun.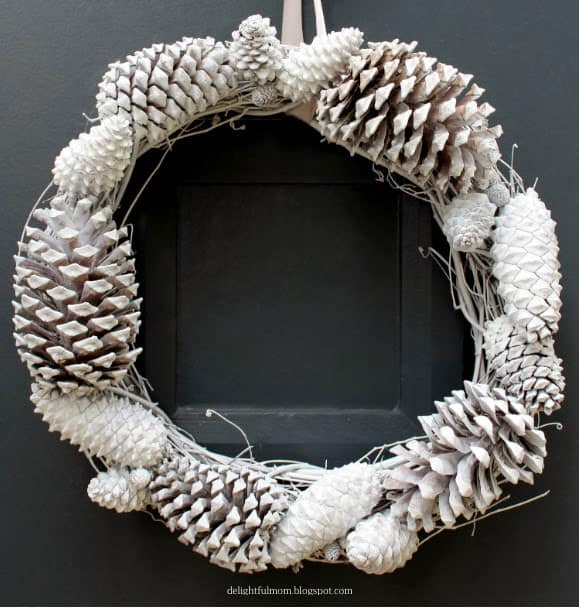 Pine Cone Wreath (via Delightful Mom) Go pine cone hunting with your kids to make this simple, $10 wreath.
For more holiday craft ideas, check out 12 Festive DIY Advent Calendars, 15 Easy and Festive Ornaments, 8 Fun Holiday Stick Crafts, and 13 Simple Christmas Tree Crafts.