I'm so excited to introduce you to one of my favorite bloggers Kate, from Picklebums, as our next Maker Mom. Kate, a former preschool teacher, juggles it all down under with 4 kids on a 10 acre farm in rural Australia. Her blog is full of colorful projects for kids that are filled with fun and learning. There are tons of awesome creative free printables for drawing prompts, imaginative play mats, writing sets and more in Kate's signature colorful and kid-friendly designs.
Thank you so much for stopping by Kate!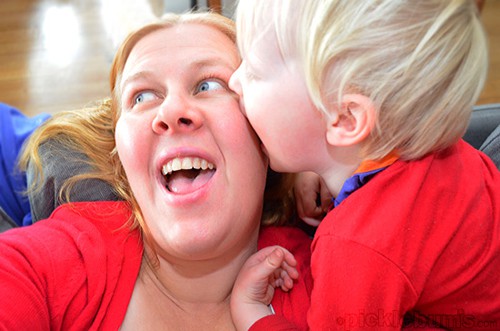 Please tell us a bit about yourself and your blog.
I'm Kate, early childhood educator and Mum of four. We live on a small property in rural Australia in an old house that we are forever renovating.
My blog is an eclectic jumble of all the things I am passionate about – my family, activities for kids, family meals, gentle parenting, and my obsession with making printables, plus anything else that pops up in my crazy life!
What are your tips on getting creative with kids?
My top tip is to keep it simple.
You don't have to do a super fancy, never been done before, amazing craft project to keep your kids happy. Simple activities such as drawing, collage and painting are just as engaging and important for kids, and more doable for busy parents! Just let them muck around with some art materials and watch what happens!
My other tip is to join in. Don't let your kids have all the fun. Sit down and draw or paint with them. Ignore the voice in your head that is saying you have no artistic talent, and try to remember the joy of just creating like when you were a kid.
Where do you draw your creative inspiration?
Inspiration is everywhere – everyday life, my kids, the garden, Pinterest, billboards, junk mail… the sign on the truck that just drove past so I make my husband speed up so I can take a photo!
What are a few favorite activities you've done with the kids?
It's so hard to pick favourites, so I asked my kids!
Noah still loves our Gardening and Growing Play Dough Mats Printable.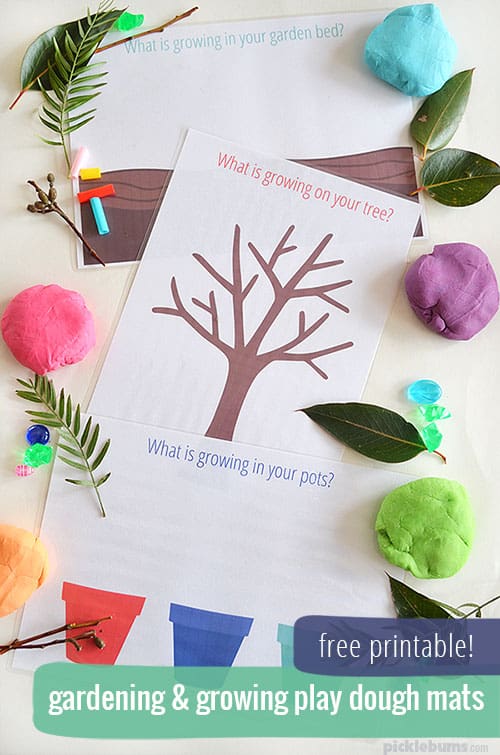 Morgan loves our most recent kids letter writing set printable.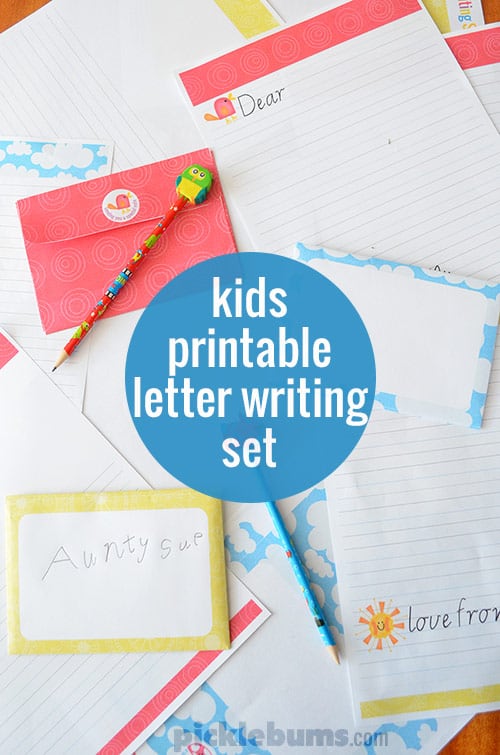 Zoe loves the easy contact paper mandalas which are still up on our windows.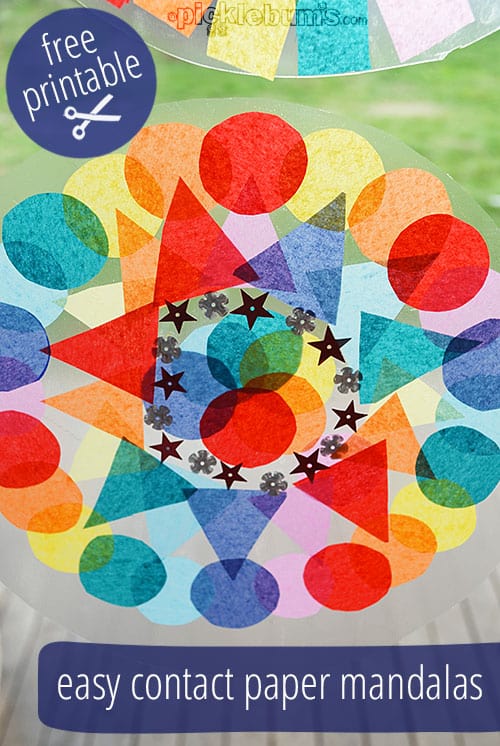 Izzy loves these fun folded paper bracelets.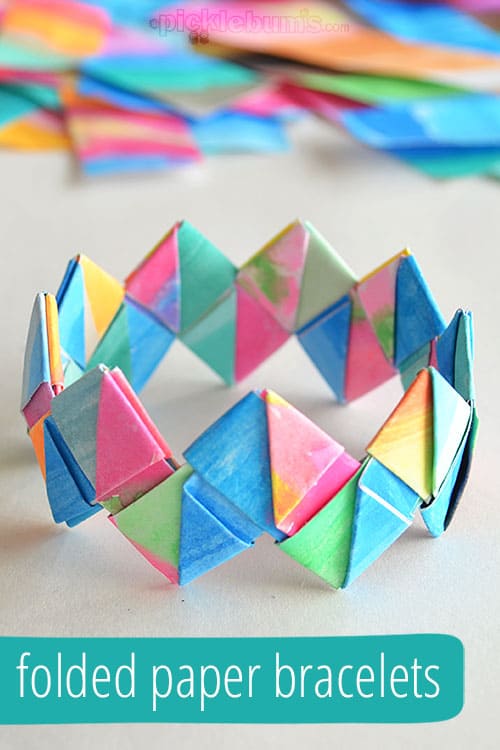 If you were stuck on a desert island with the kids, what crafting materials would you absolutely need to have?
My kids and I all have an ongoing love affair with oil pastels and water colours… we are especially in love with the fluro water colour discs we have at the moment. Oh and my big kids would insist on bringing a lovely soft grey lead pencil and a blank journal for sketching!
And because we love books and are always looking for good recommendations, what are some of your favorite children's books?
I have a house full of voracious readers! Here are just a few books my kids love at the moment…
Noah who is four thinks The Story of The Little Mole Who Knew It Was None of His Business by Werner Holzwarth is hysterical!
I just finished reading The Mapmaker Chronicles – Race to the End of the World by Allison Tait to Morgan who is 7 and both he and I LOVED it – we even made a free printable map drawing prompt after reading it!
Zoe and Izzy who have just turned 11 love Howl's Moving Castle by Diana Wynne Jones and Oracle by Jackie French.
Last, who are some of your favorite bloggers that inspire you?
Chrstie from Childhood 101 inspires me with her knowledge, her passion and her friendship and I adore the amazing ideas and images at Babble Dabble Do, An Every Day Story and The Artful Parent.
Thank you so much Kate! I can't say enough how much I love your creative printables. But I also love your positive energy and genuine enthusiasm for creating with kids which shows so clearly in all the awesome projects you share. Those gorgeous mandalas have been on our list of things to try and my daughter's just gotten into writing notes so I know she will be itching to try out your letter set!
To get Kate's latest creative projects for kids, make sure to follow her on Facebook, Pinterest, Twitter and Instagram.