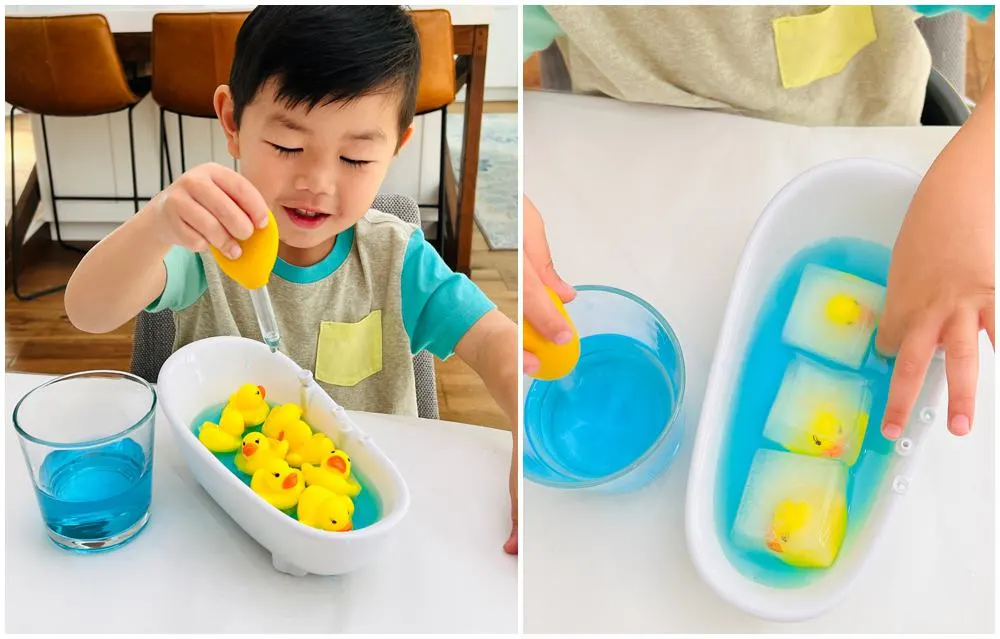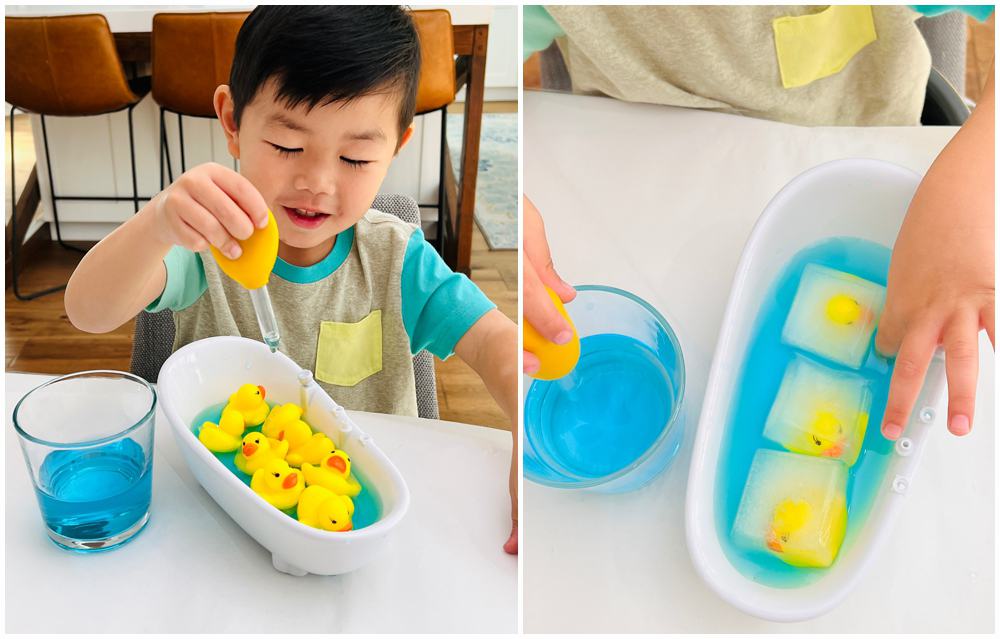 By using this site, you agree to our Terms of Use. This post may contain affiliate links. Read our disclosure policy. As an Amazon Associate I earn from qualifying purchases.
Follow us on Instagram for more fun ideas for kids!
This frozen animal rescue activity is a fun way for kids to practice their fine motor skills. They will have blast saving the rubber duckies from the ice blocks to take a bath!
We love a good fine motor activity for kids and using frozen water play is always a hit too! Kids will adore this frozen animal rescue featuring saving tiny rubber duckies so they could take a bath in a tiny bathtub!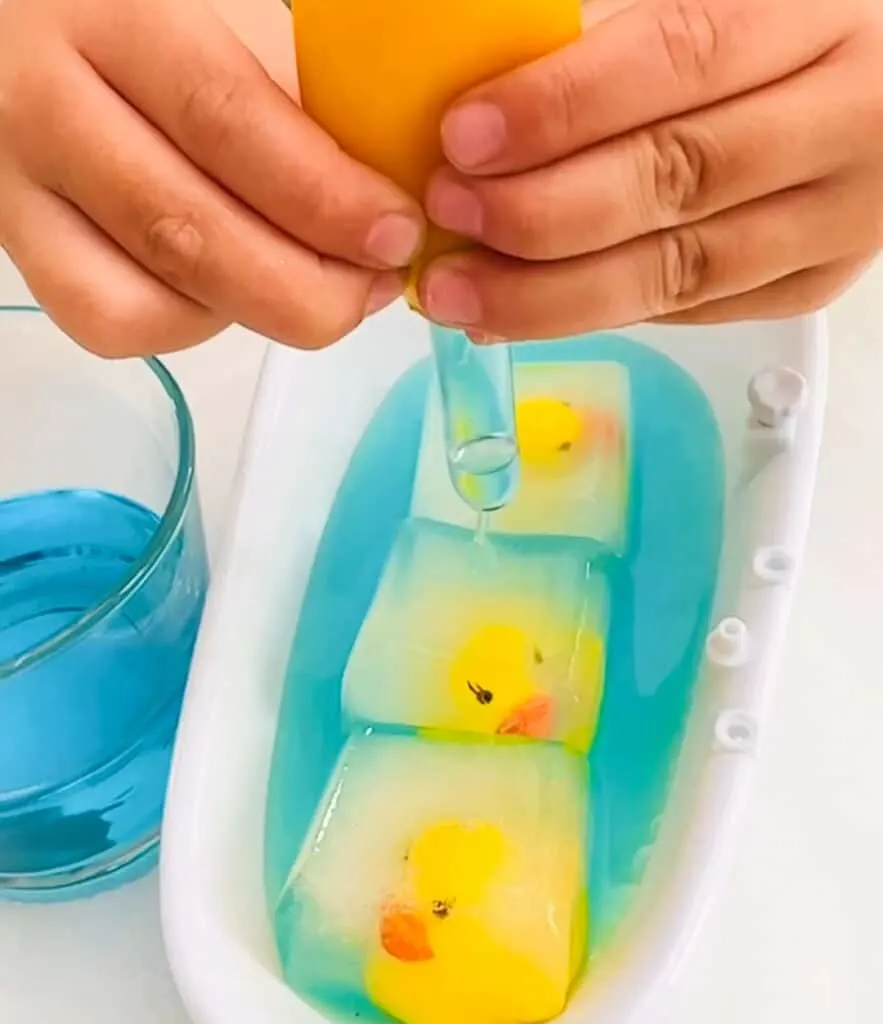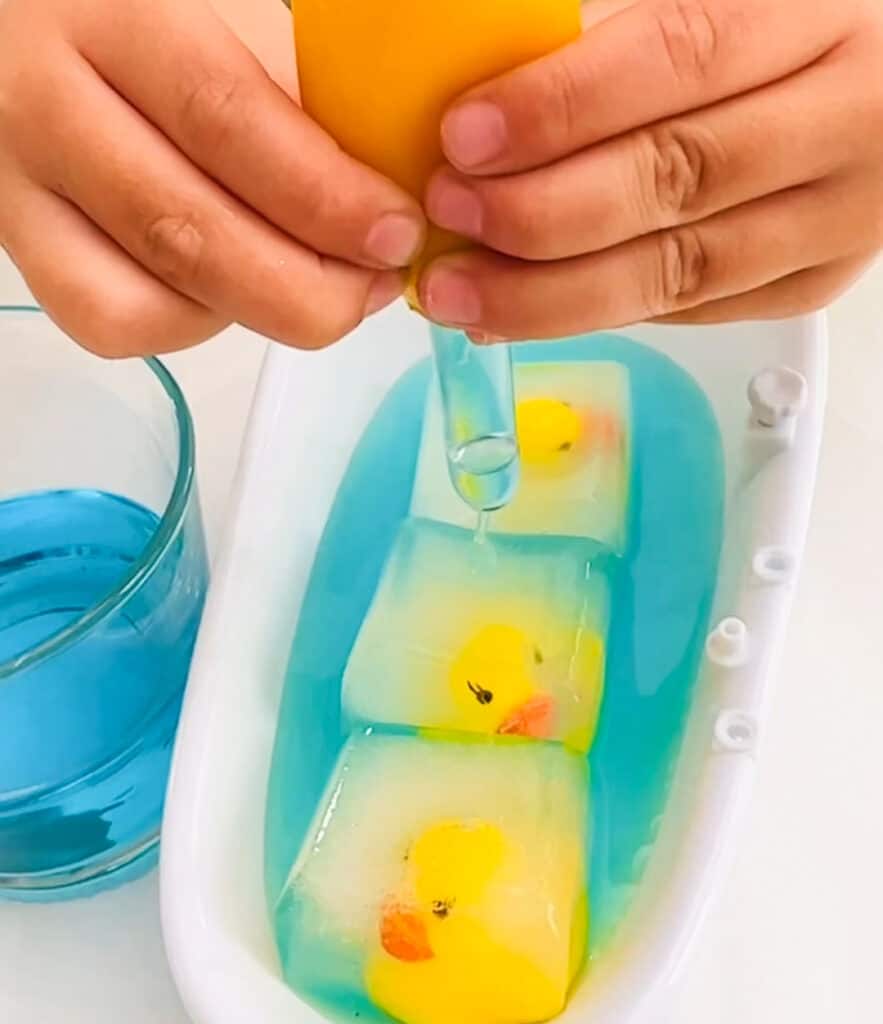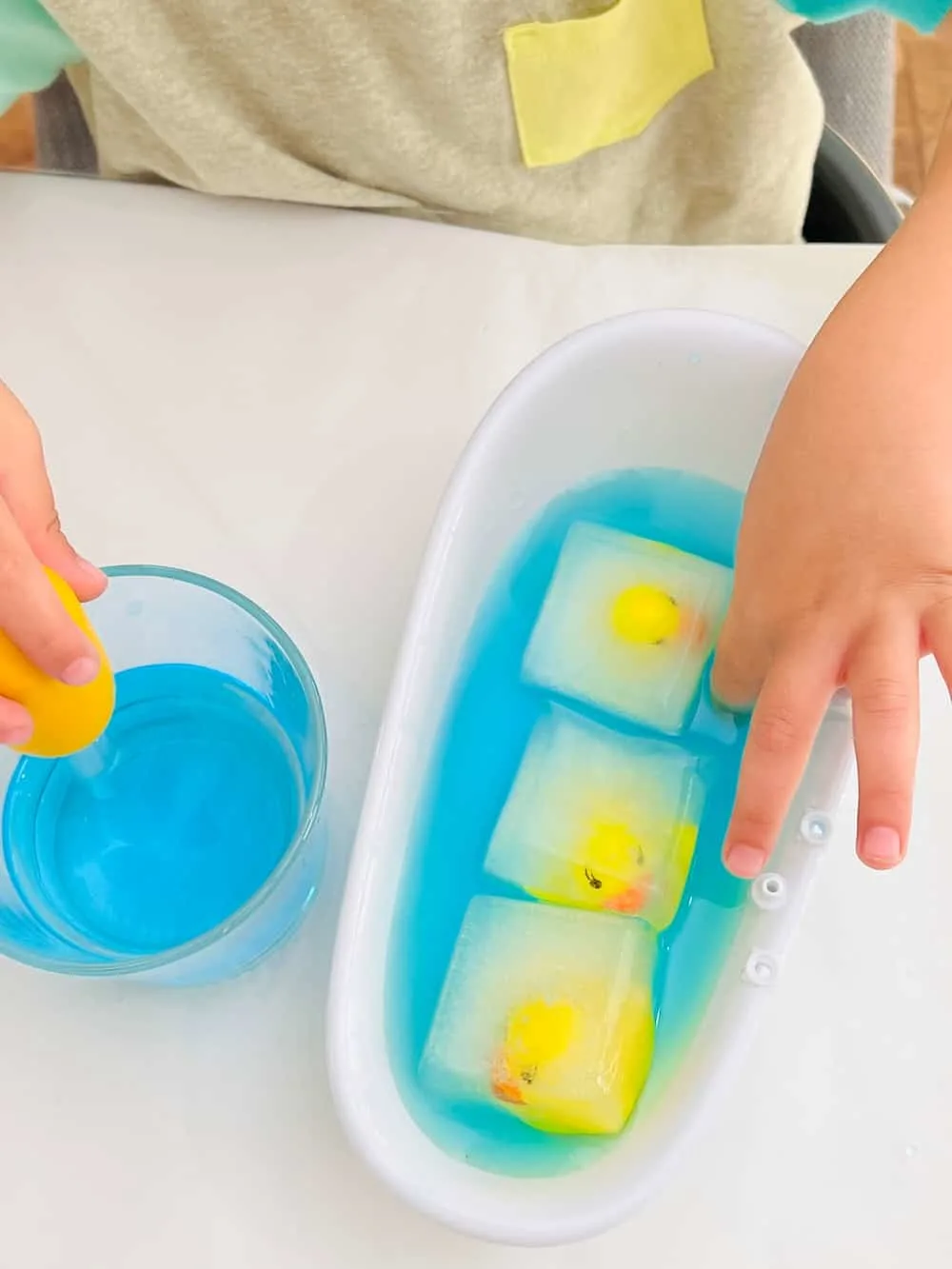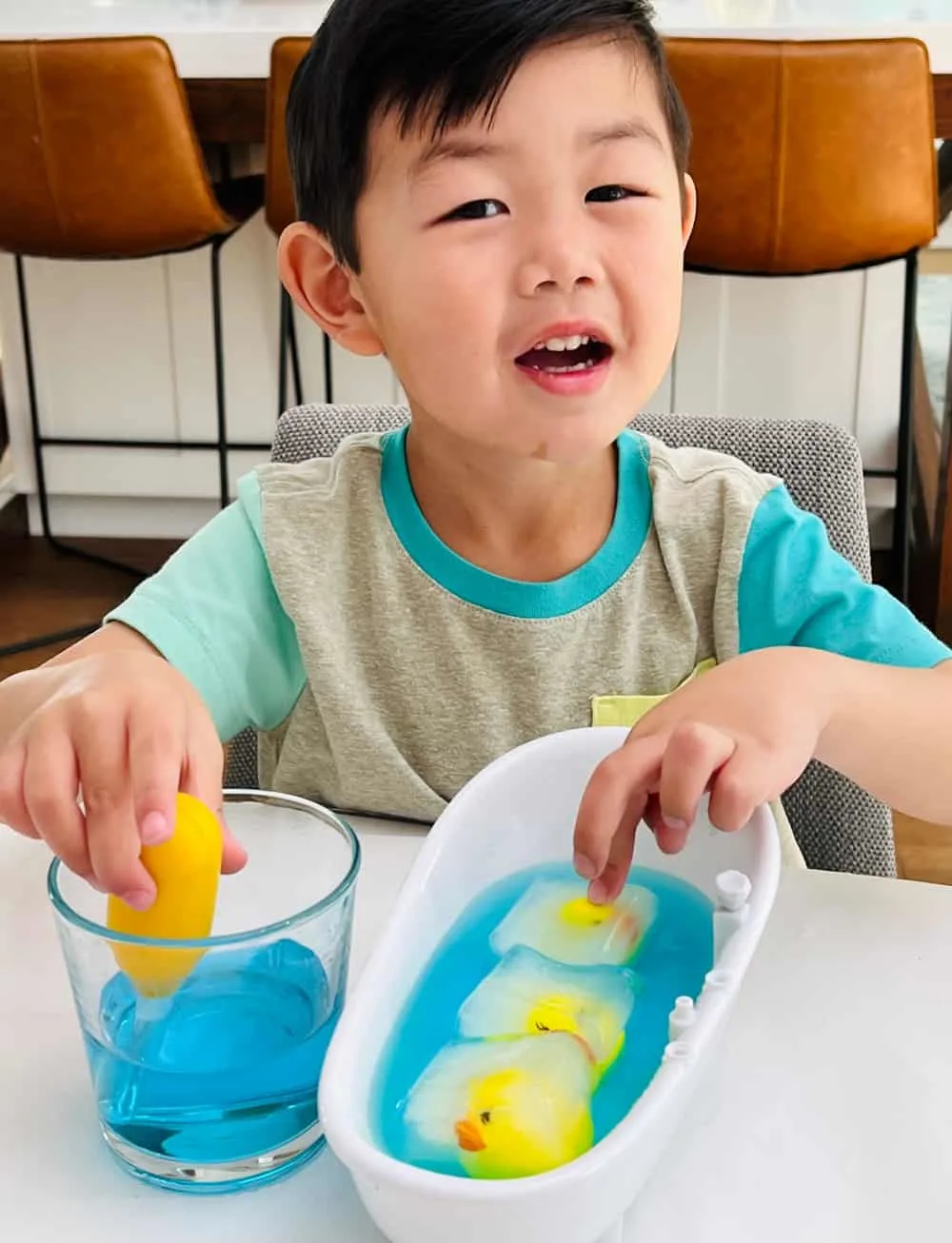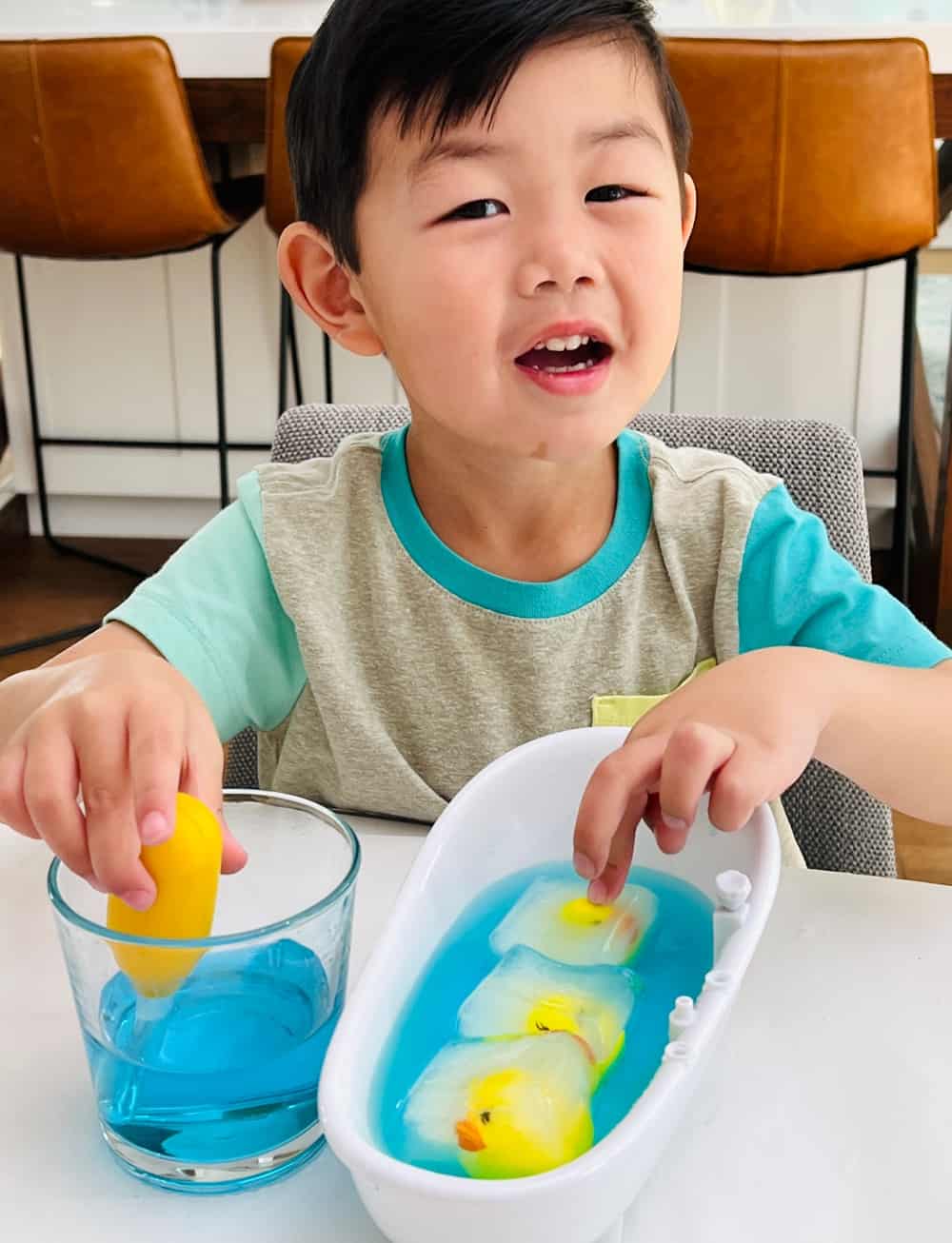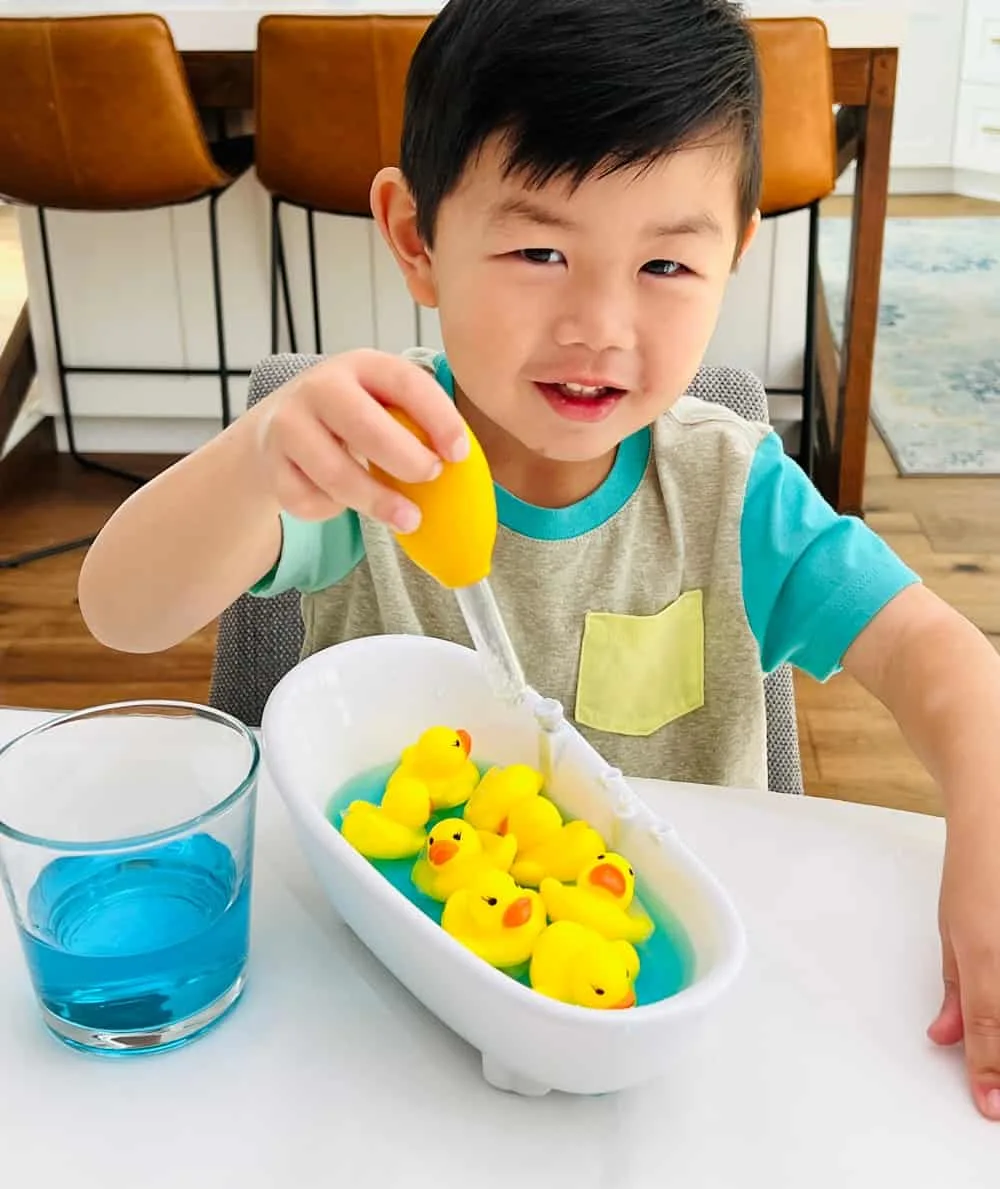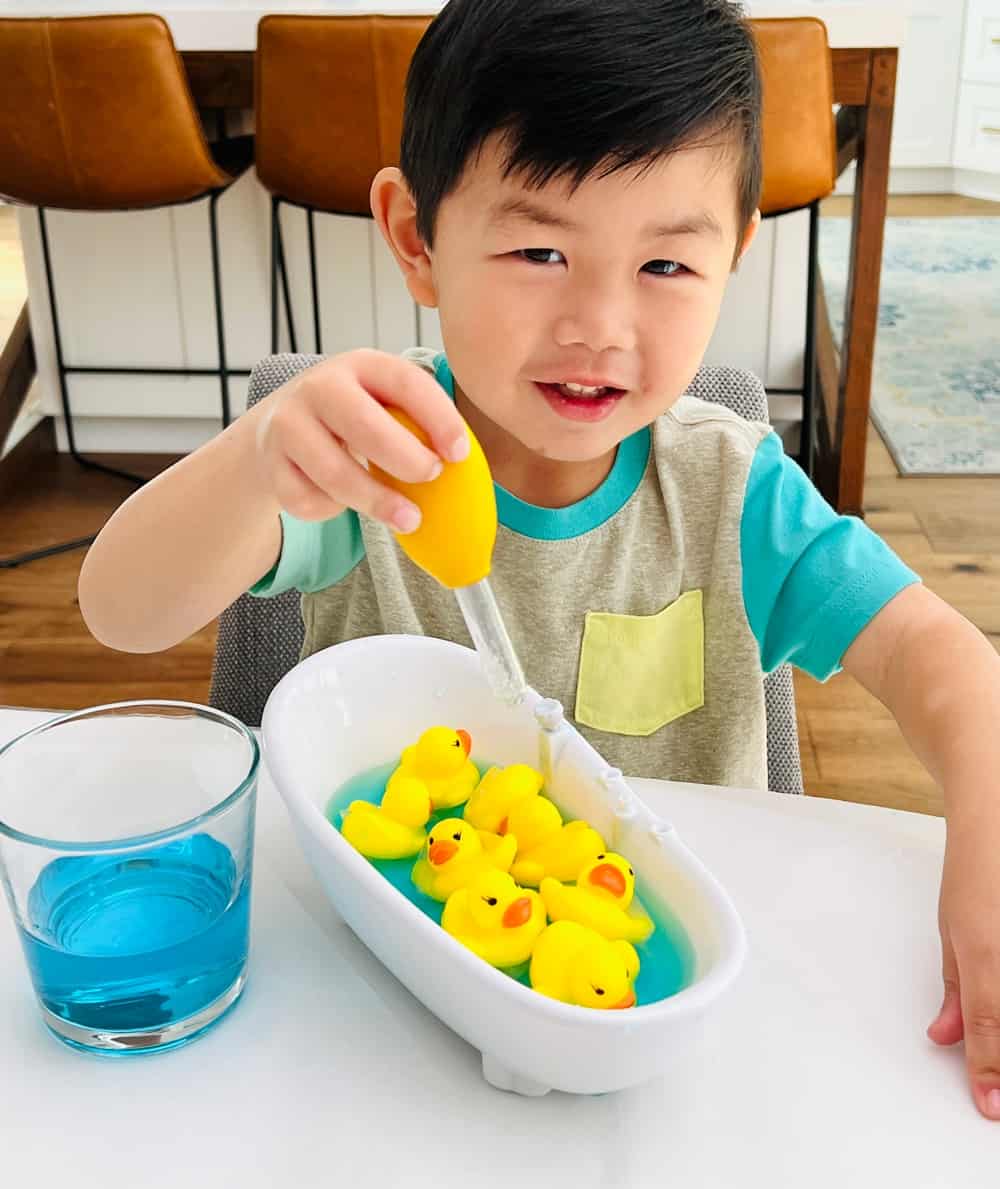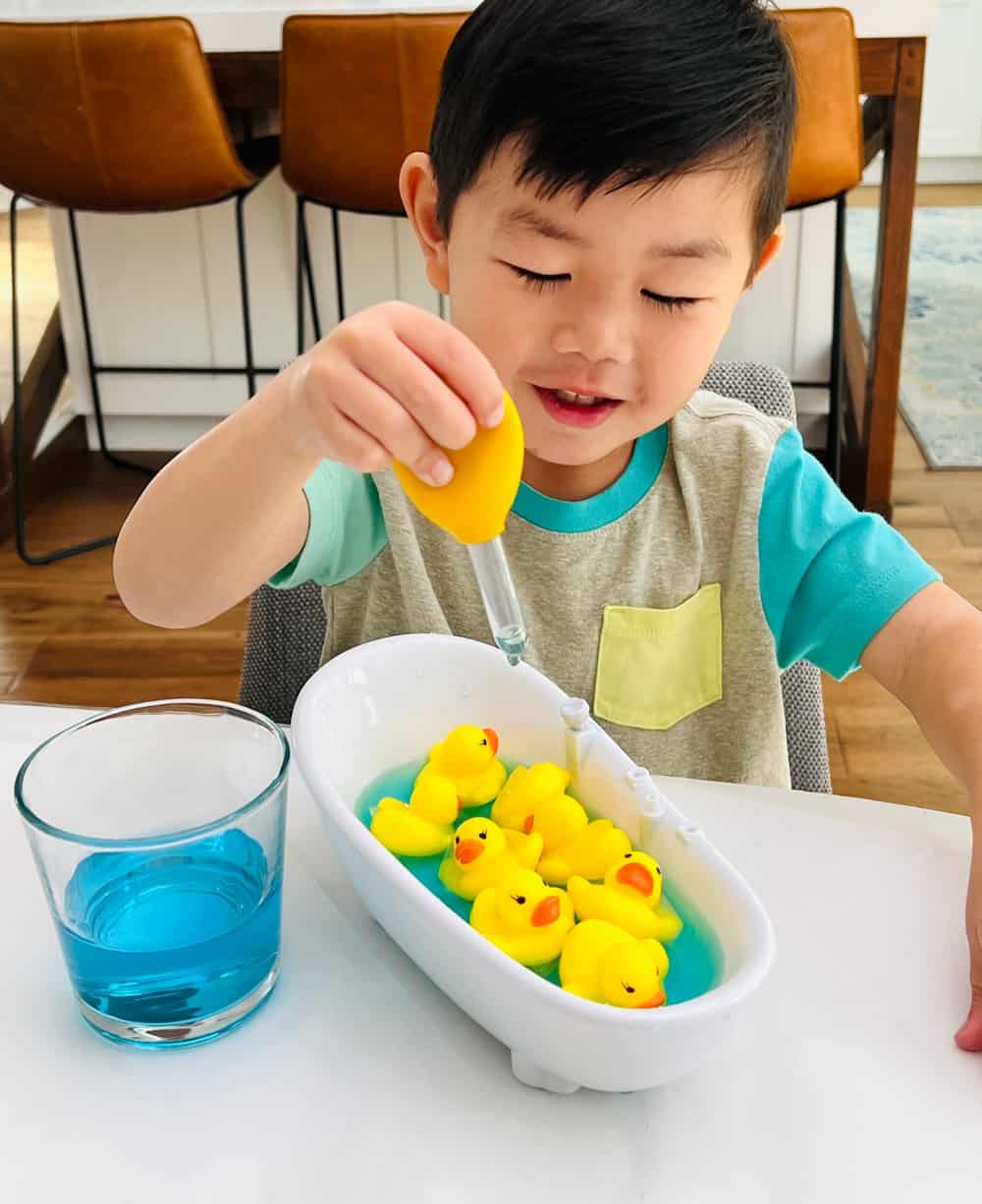 What do you need to set up this frozen animal rescue?
You'll need small toy rubber ducks, water, blue food coloring (optional), jumbo colorful eyedropper, a container (this small bathtub was just perfect!) and a silicone mold or ice cube tray to freeze the ducks. Optionally you could add salt to the ice blocks to help them melt faster, too.
We tested this with small and large ice cube trays and definitely preferred the larger ones that created more of an ice block and longer playing time to melt.
How do could you extend this rescue animal play?
Why not stop at ducks? See what other small toy animals you could freeze. Toy figurines like artic animals like we used in our frozen shaving cream play would be perfect like mini penguins. You could also do land animals that are always popular with kids such as dinosaurs!
You could also do this fun activity during bathtime too and then play with the rubber ducks!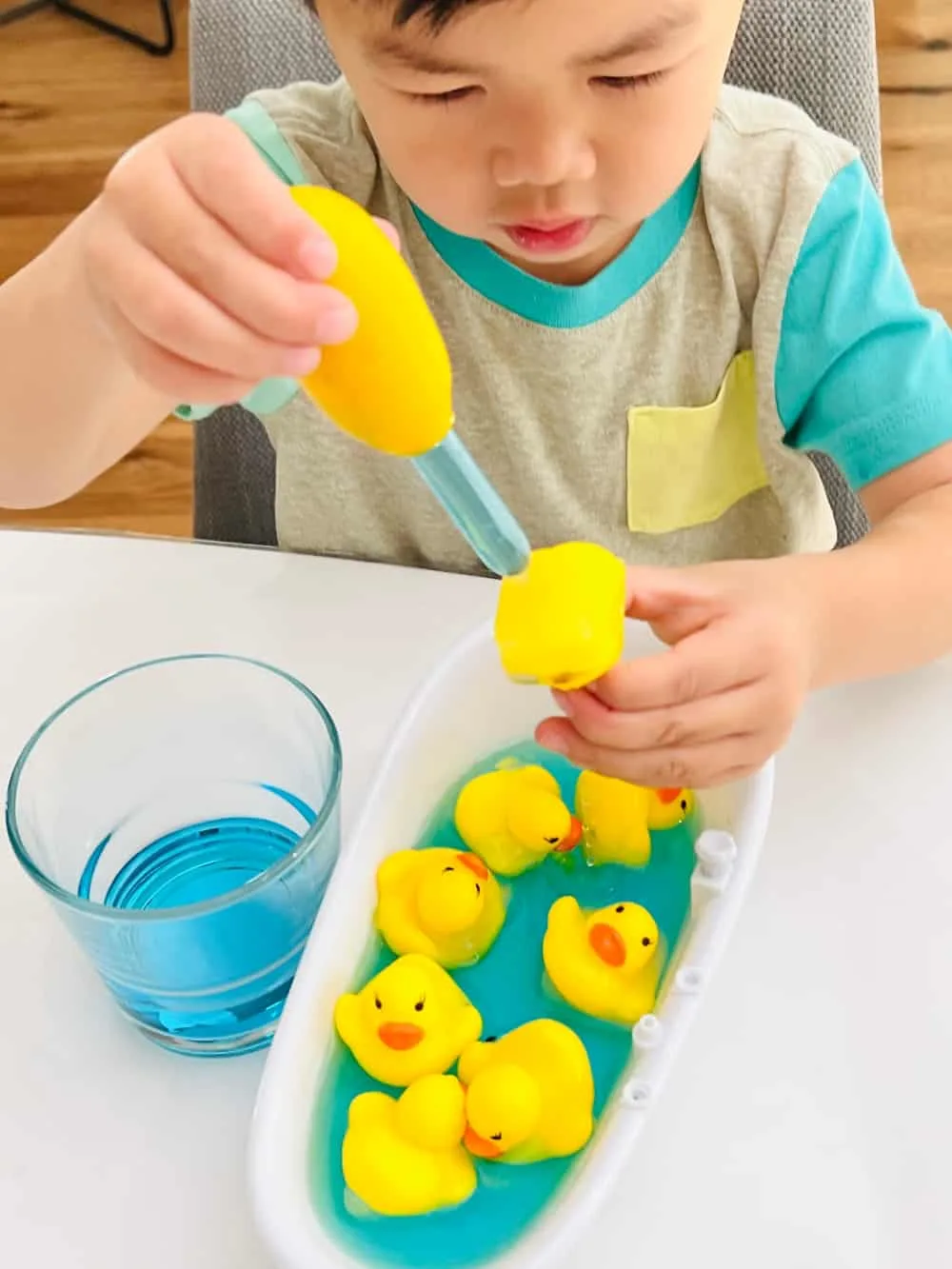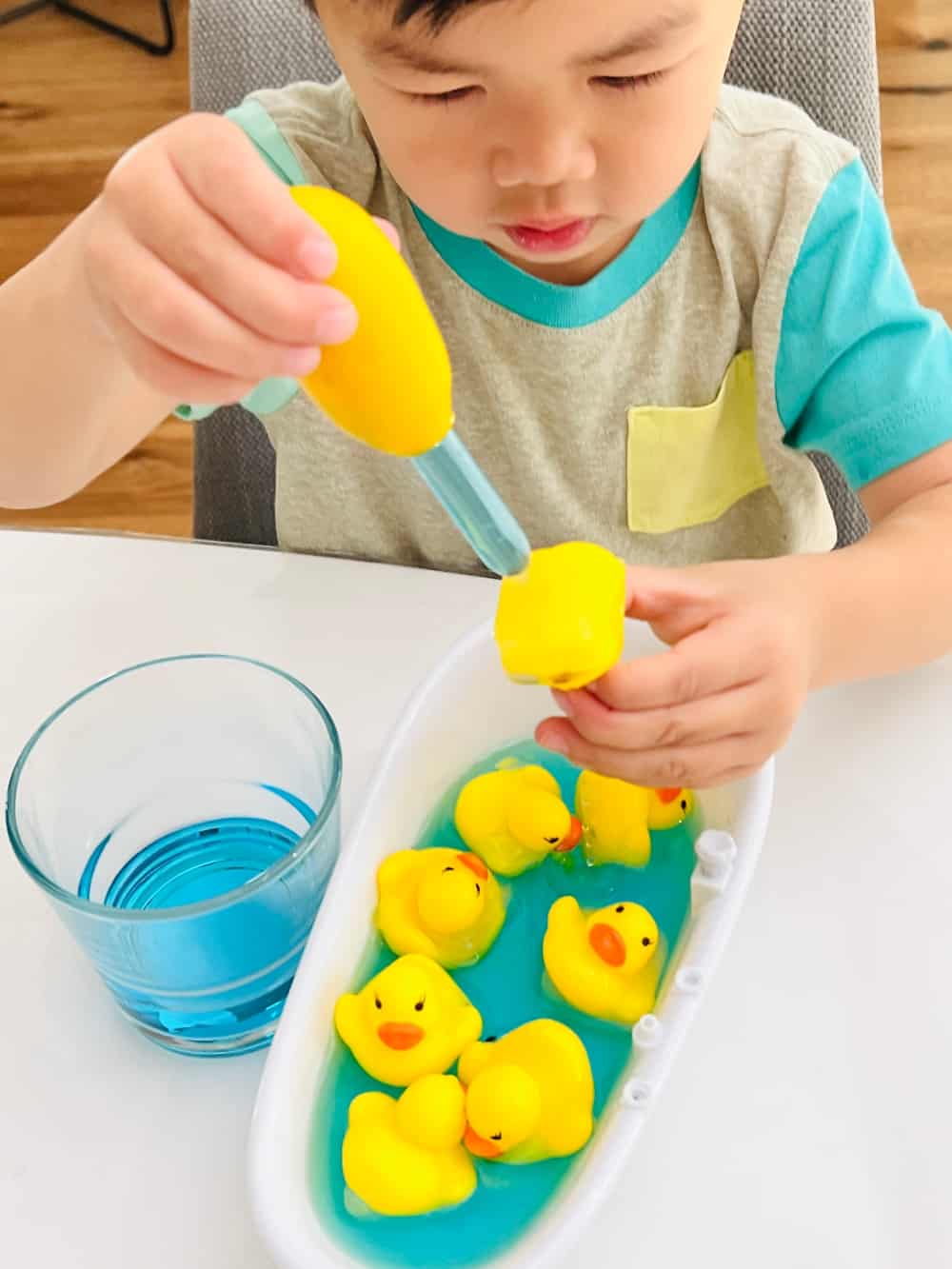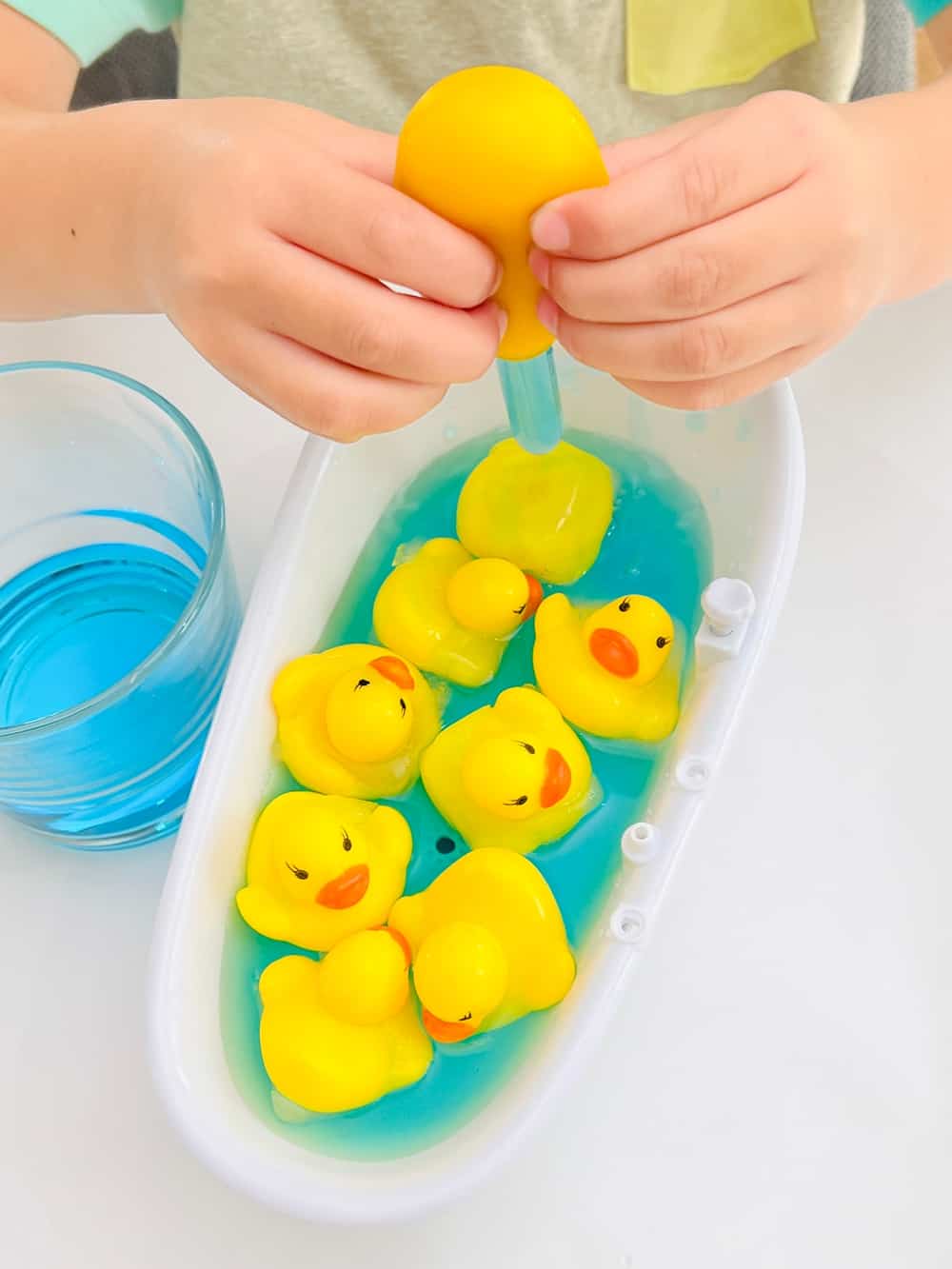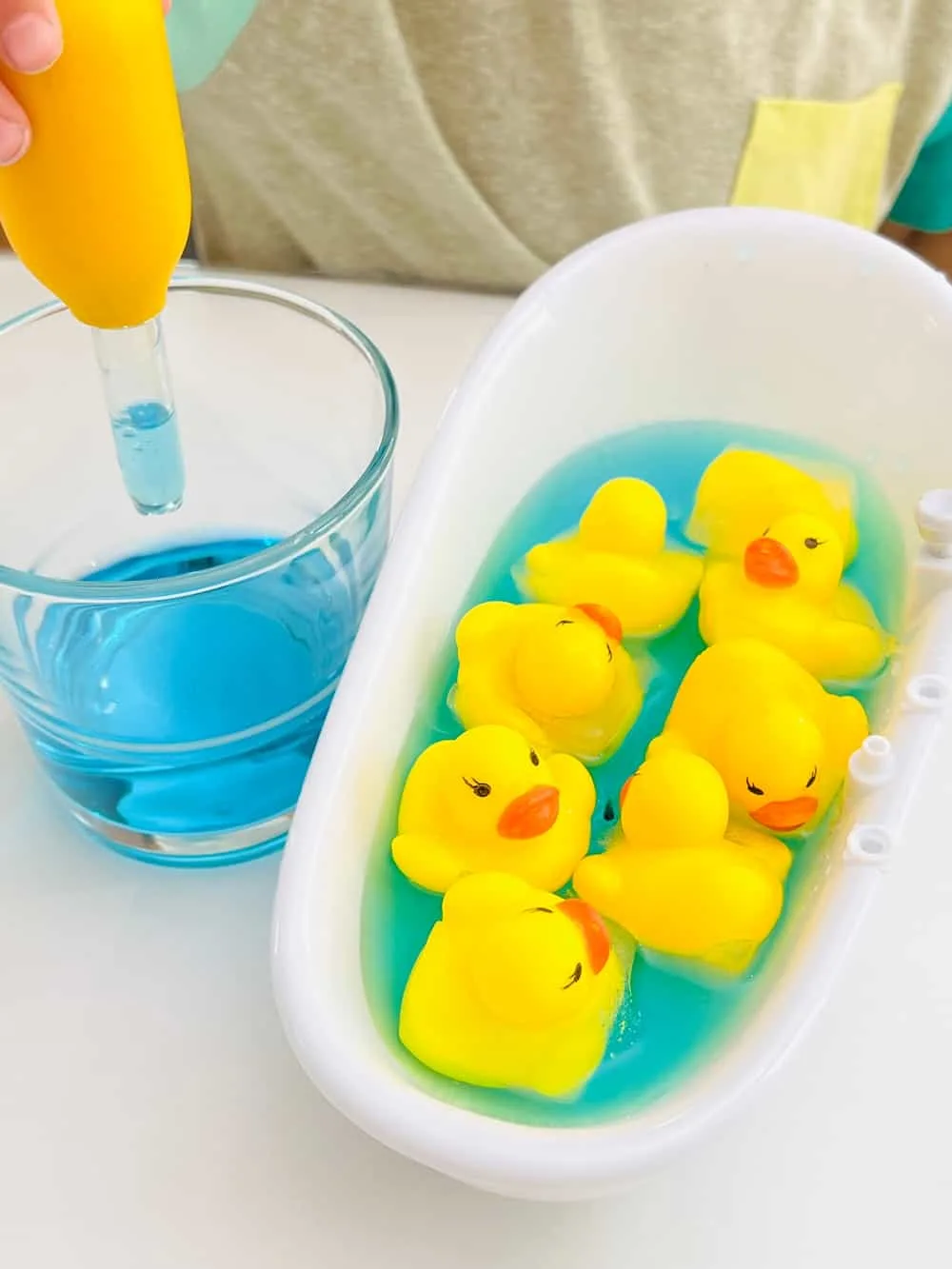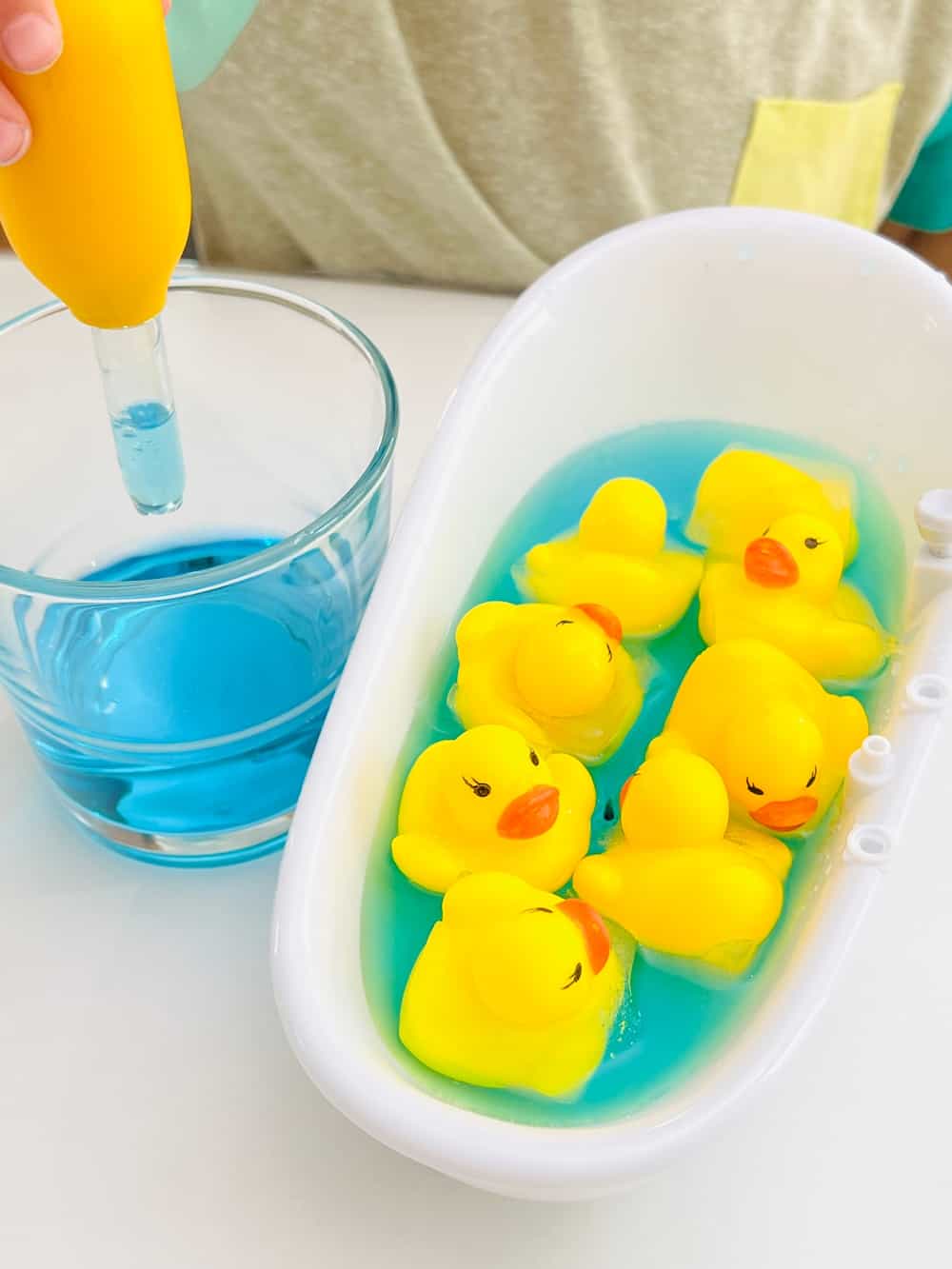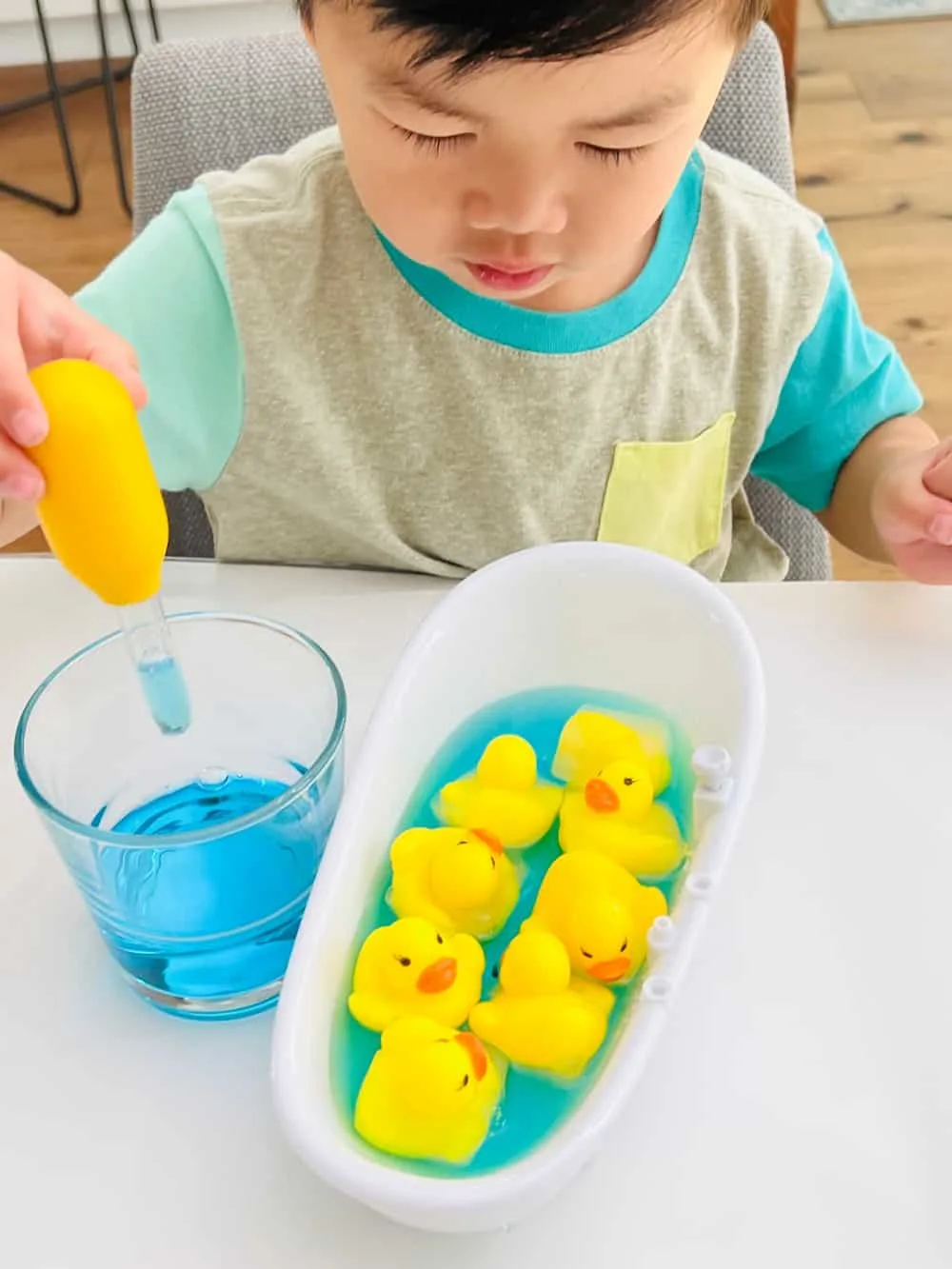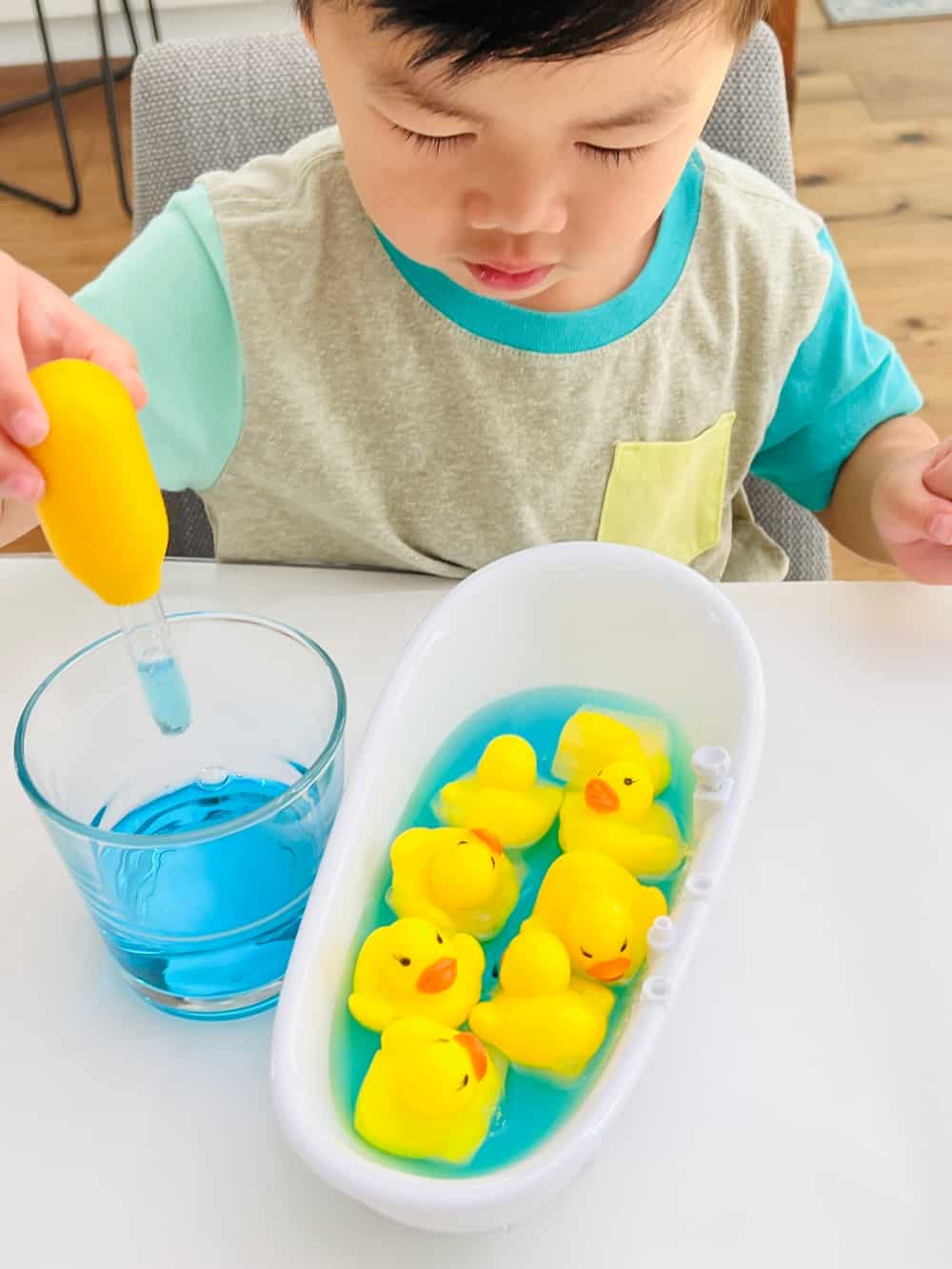 Rescue the Animal Duck Activity – Materials:
ice cube or silicone ice tray
small rubber ducks
container (we used this fun bathtub)
large eyedropper
water
blue food coloring (optional)
salt (optional)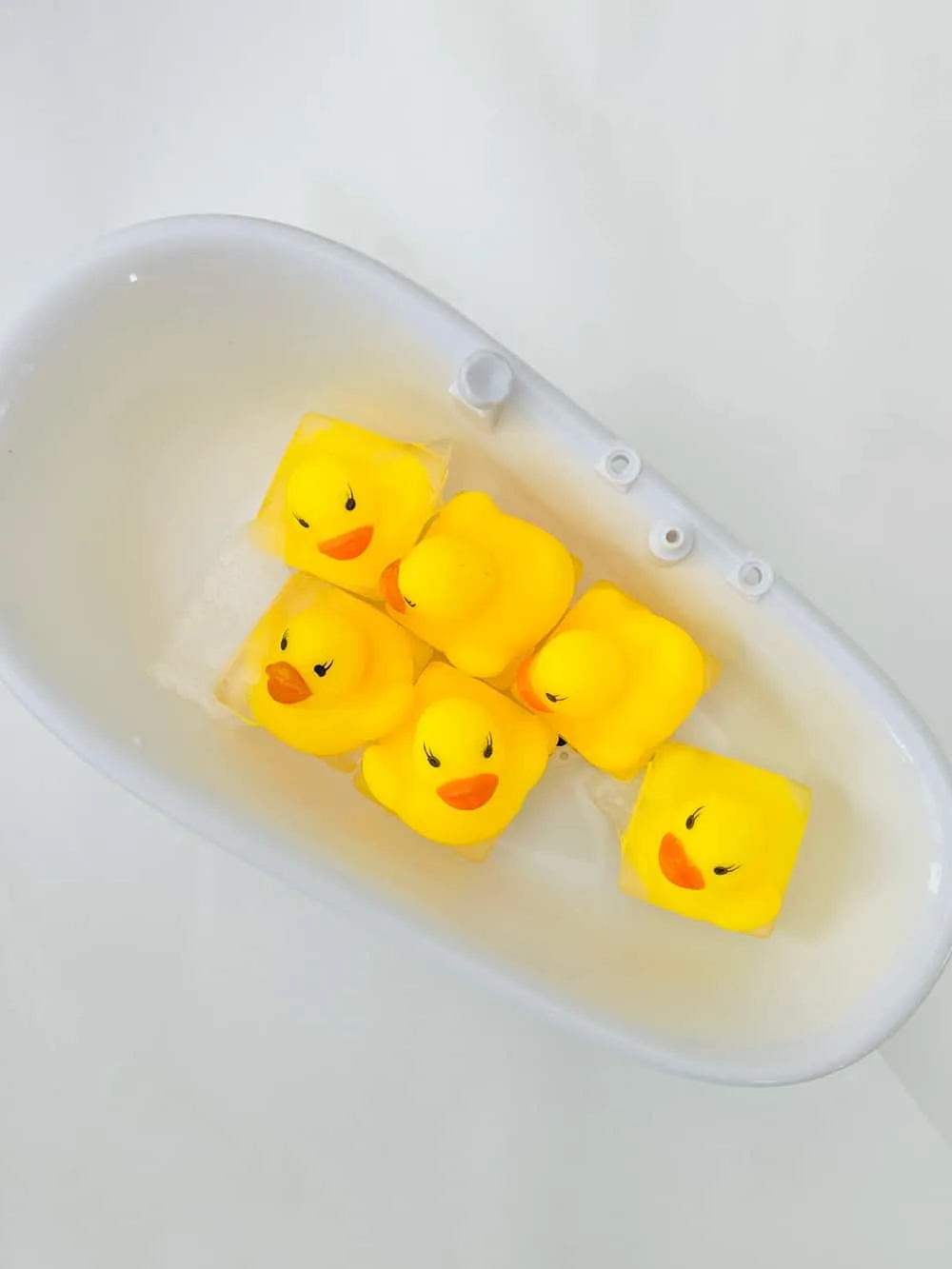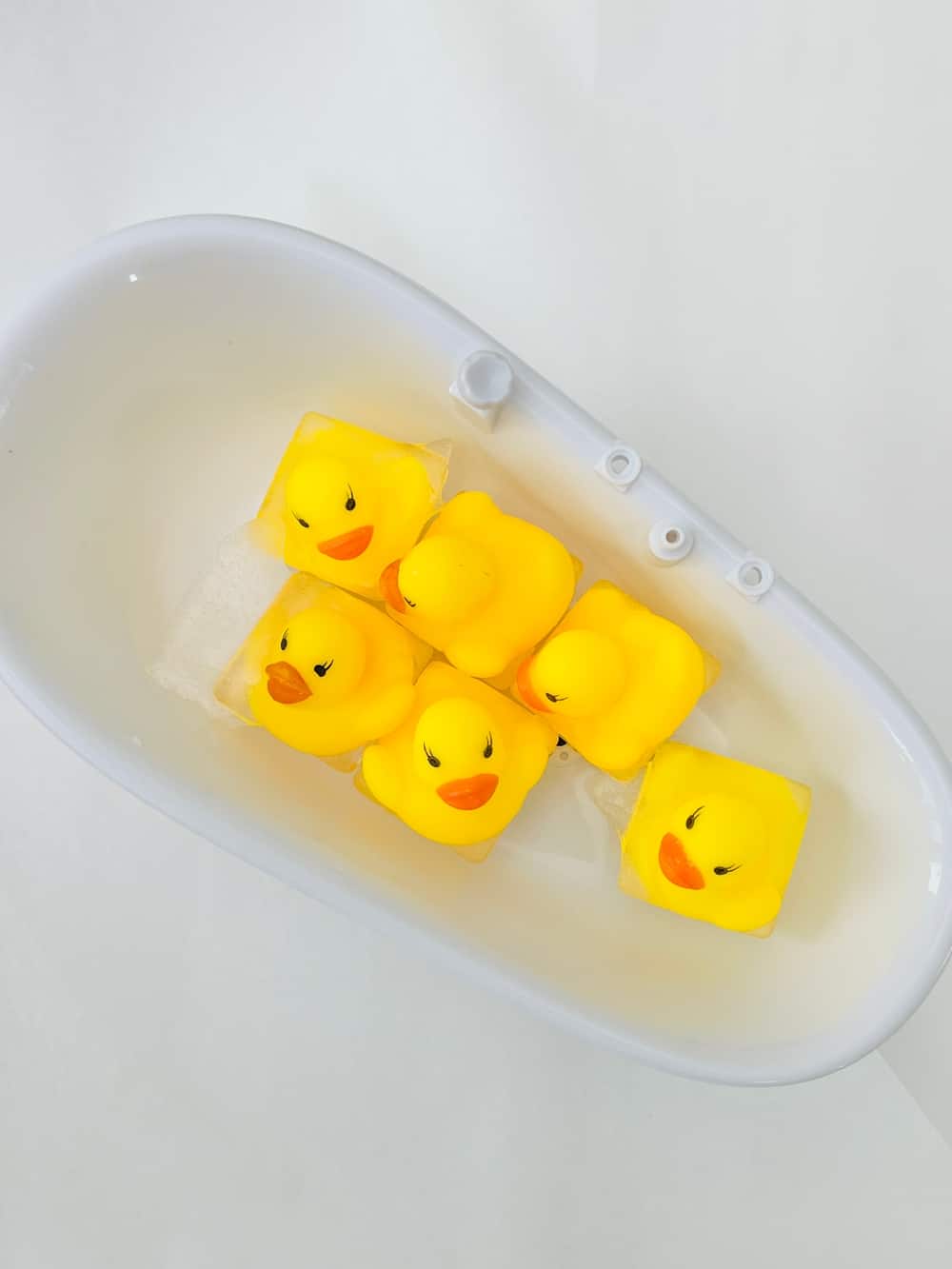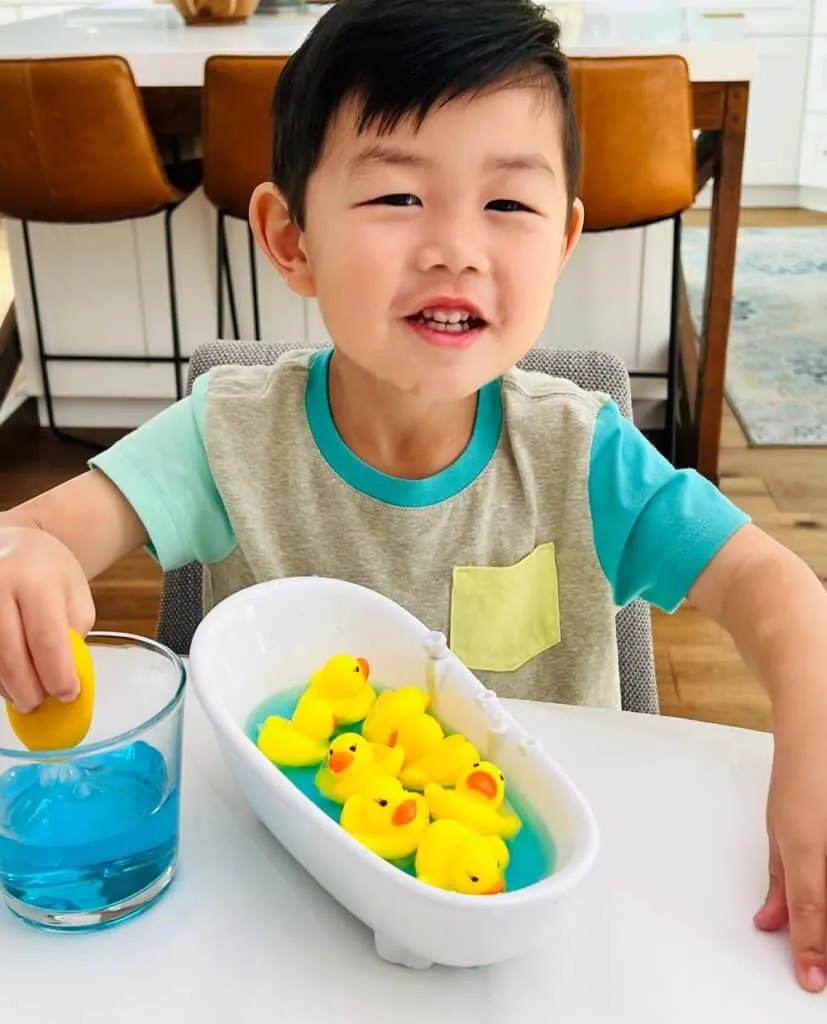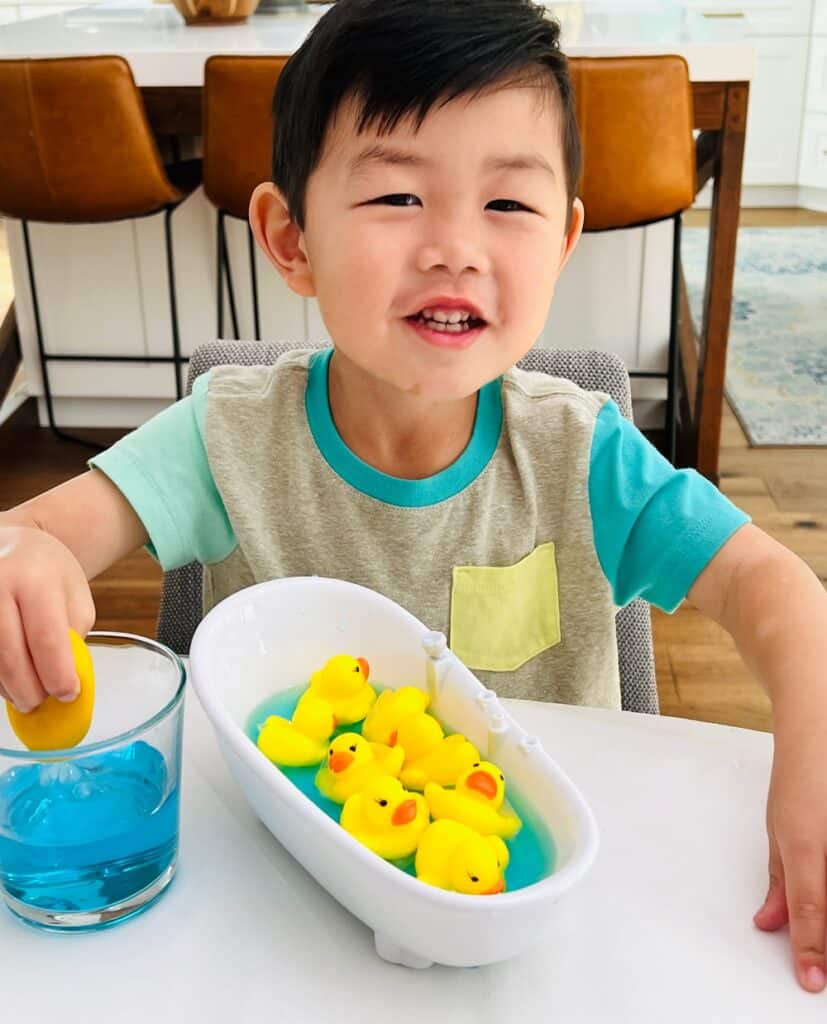 INSTRUCTIONS
Frozen Duck Animal Rescue Activity
Materials
water
blue food coloring (optional)
salt (optional)
Instructions
Freeze your ducks in ice cube trays. We tried both large and small and found the larger ones were better for creating ice blocks and longer playtime kids could take longer to melt the ice.
Remove when frozen and add to your container.
Add warm water with your eye dropper to the ducks (regular temperature is fine but warm will speed up the melting process). You can add blue food coloring to the water if you'd like.
Continue to melt the ice from the ducks until they are free and floating in the tub!
You Might Also Like
Sunflower Shaving Cream Activity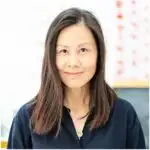 Agnes Hsu is a mom of three and has been inspiring parents and kids to get creative with easy activities and family friendly recipes for over 10 years. She shares her love for creative play and kids food to her 2MM+ followers online. Agnes' commitment to playful learning and kindness has not only raised funds for charity but also earned features in prestigious nationwide publications.