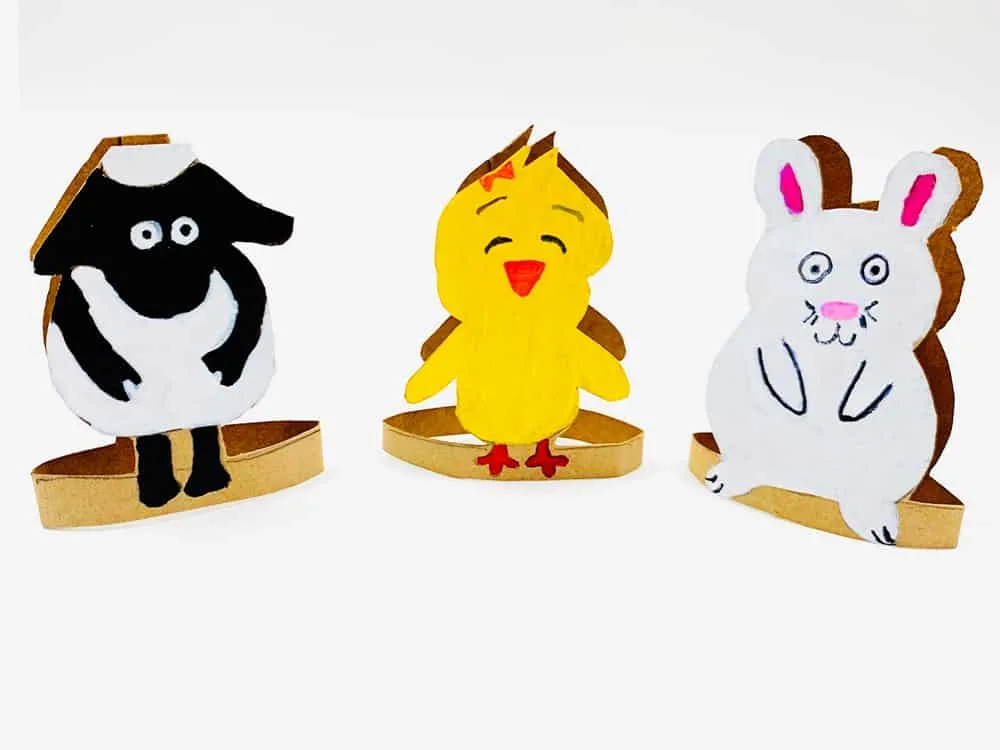 By using this site, you agree to our Terms of Use. This post may contain affiliate links. Read our disclosure policy. As an Amazon Associate I earn from qualifying purchases.
Follow us on Instagram for more fun ideas for kids!
This Easter Paper Tube Craft is a a fun and easy project using toilet paper tubes and paints.
Looking for a simple and cute Easter craft? We have you covered with this easy Easter Paper Tube craft! All you need are some paints and recycled materials like toilet paper rolls to make this adorable craft! Kids will love painting Easter animals into cute characters that come alive!
What do you need to make this Easter toilet paper craft?
You'll need paper tubes that you can flatten. A pencil to draw the shapes and your favorite paints (like acrylic or washable, tempera paints). You can also use paint markers to fill in finer details like face expressions, eyes, and mouth.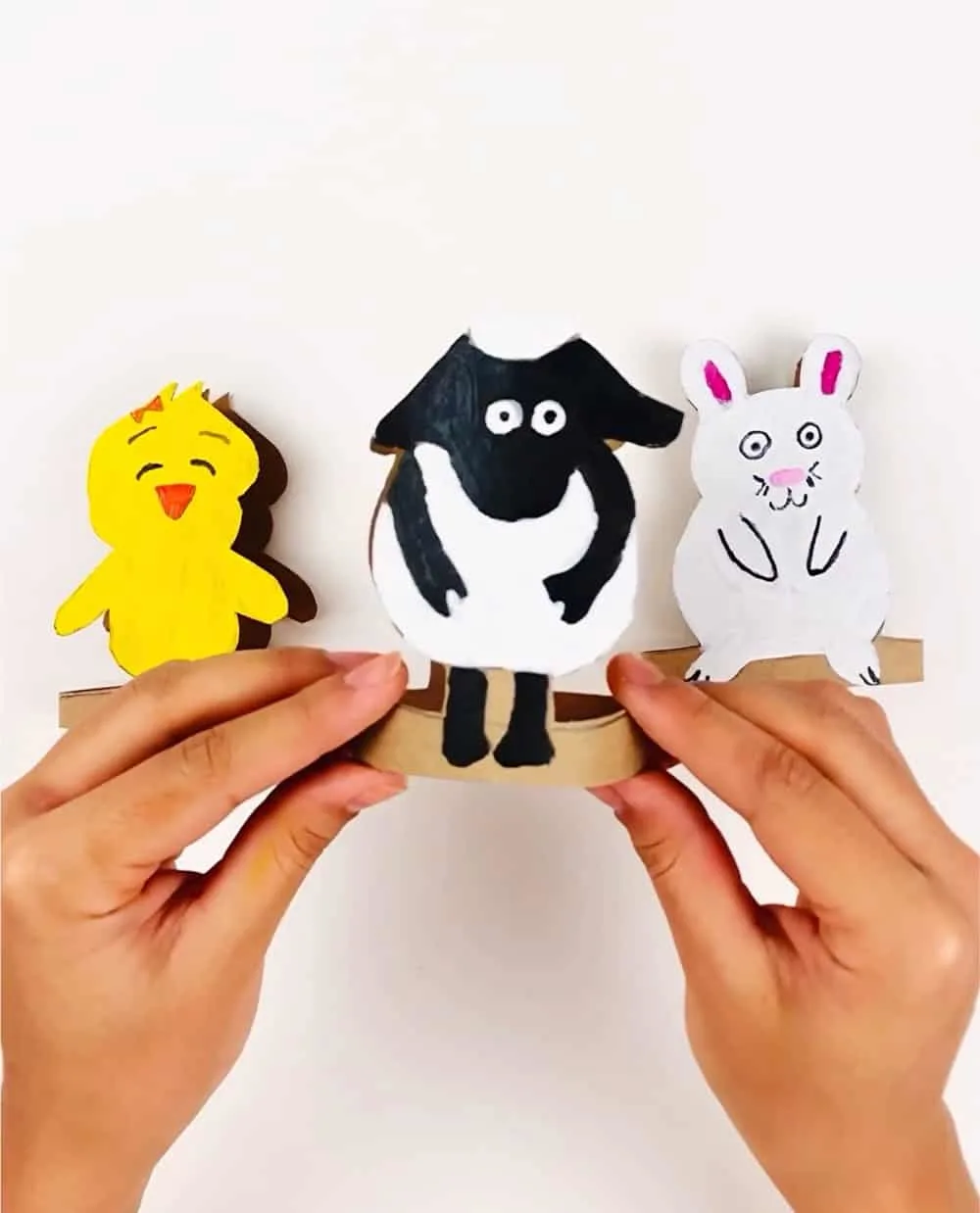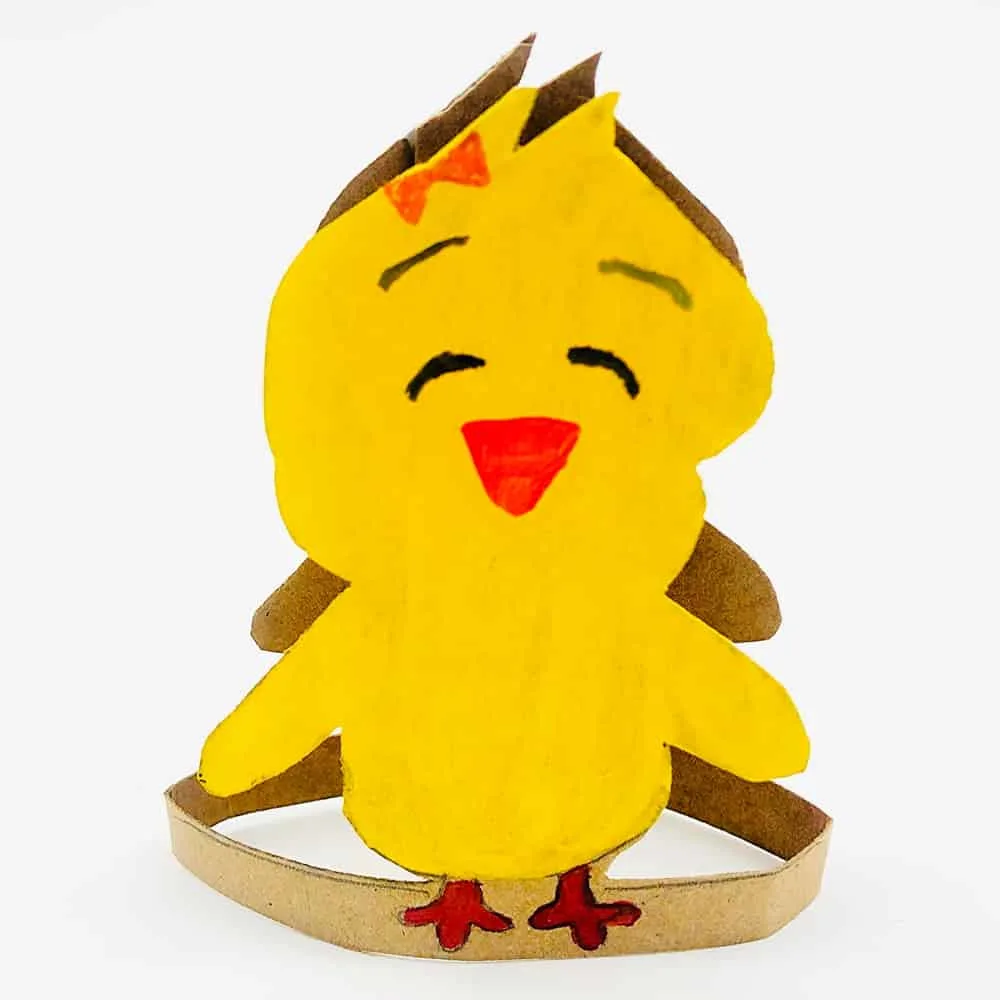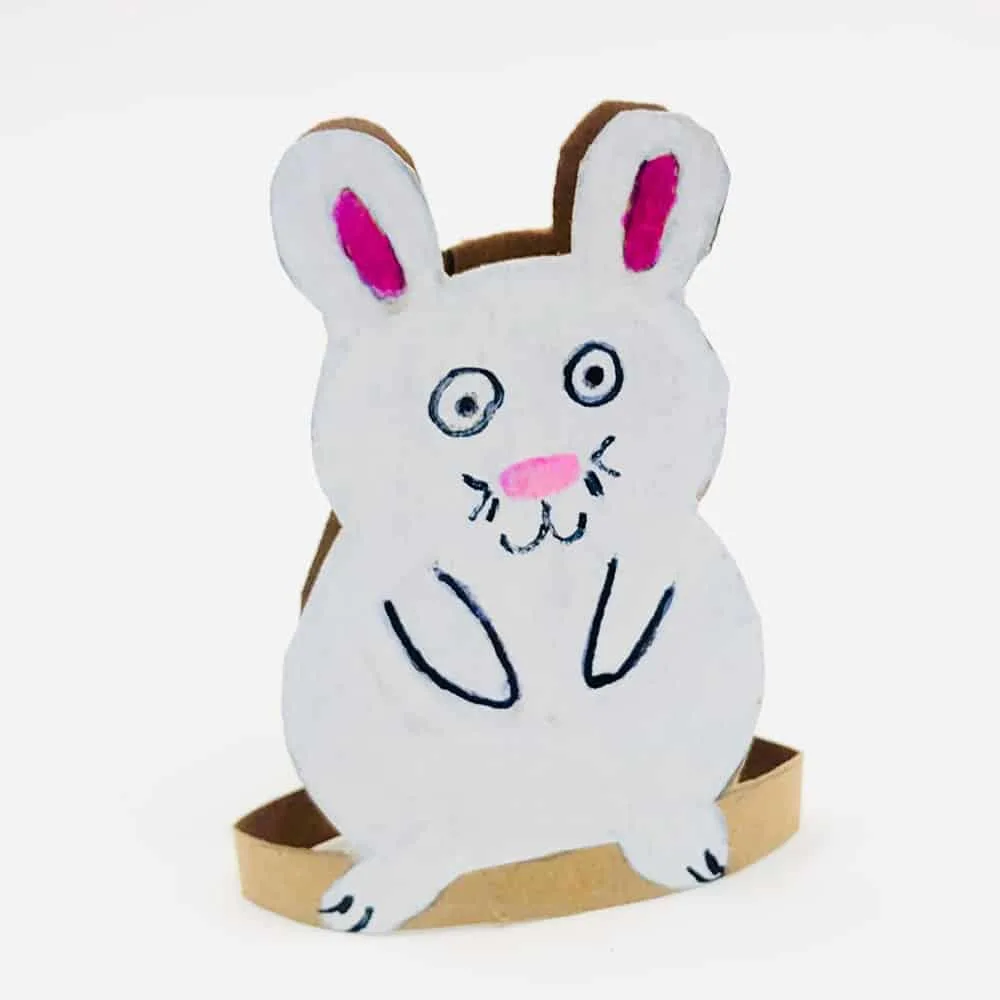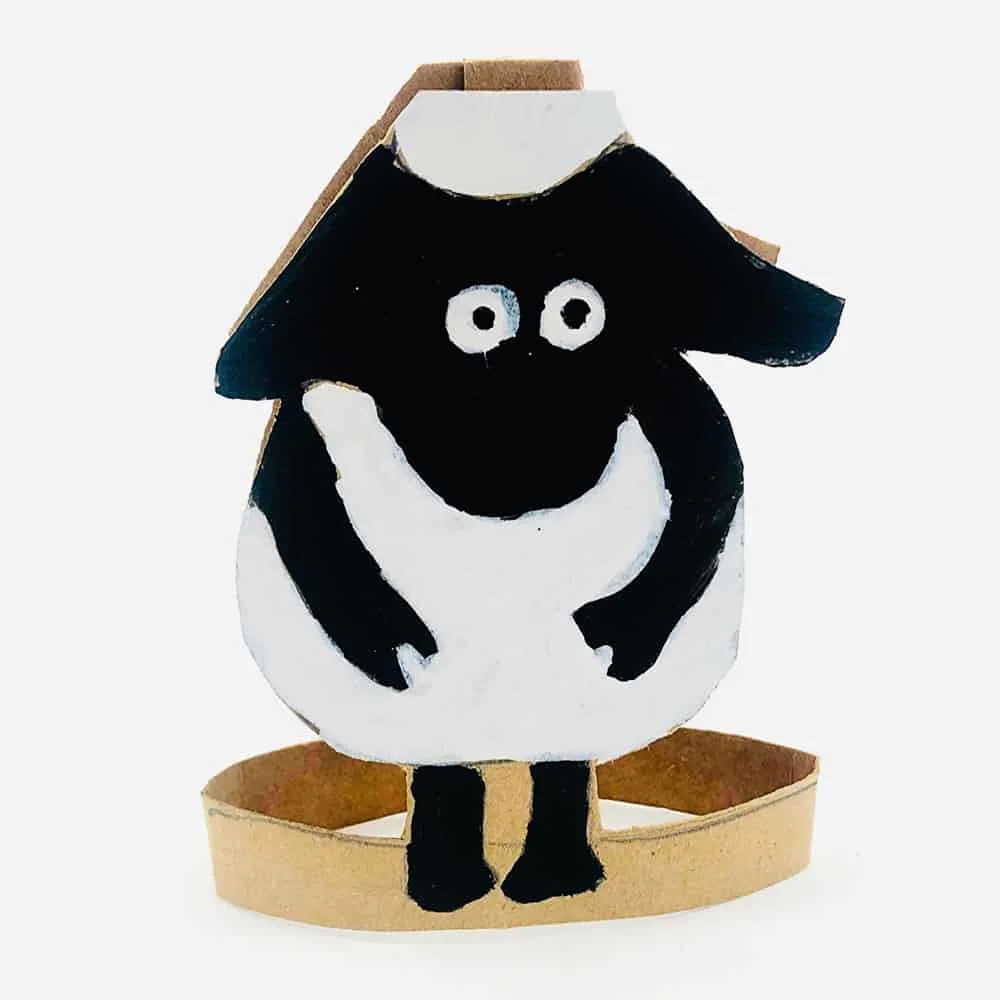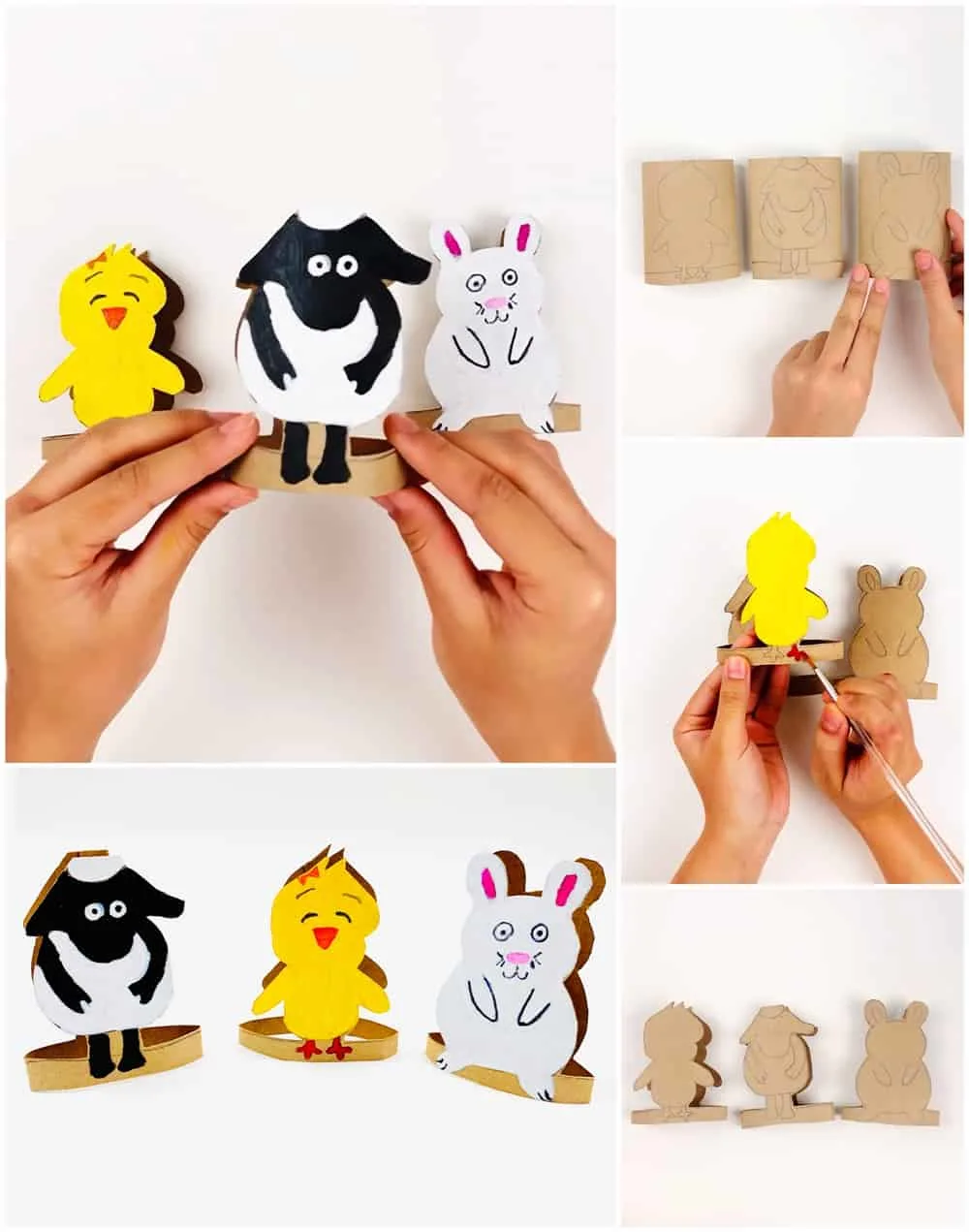 What characters can you make for this Easter paper craft?
Although we made a chick, sheep and bunny, you can make any fun Easter characters! An Easter basket would be adorable too! Or an Easter egg or carrot! You could also draw out and cut the shapes for younger kids and have them color in with pencil markers or crayons if that's easier than paint!
Easter Paper Tube Craft – Materials
Toilet paper tubes (or paper towel tube cut in half)
Pencil
Scissors
Paint (or crayons, markers, or paint markers work too!)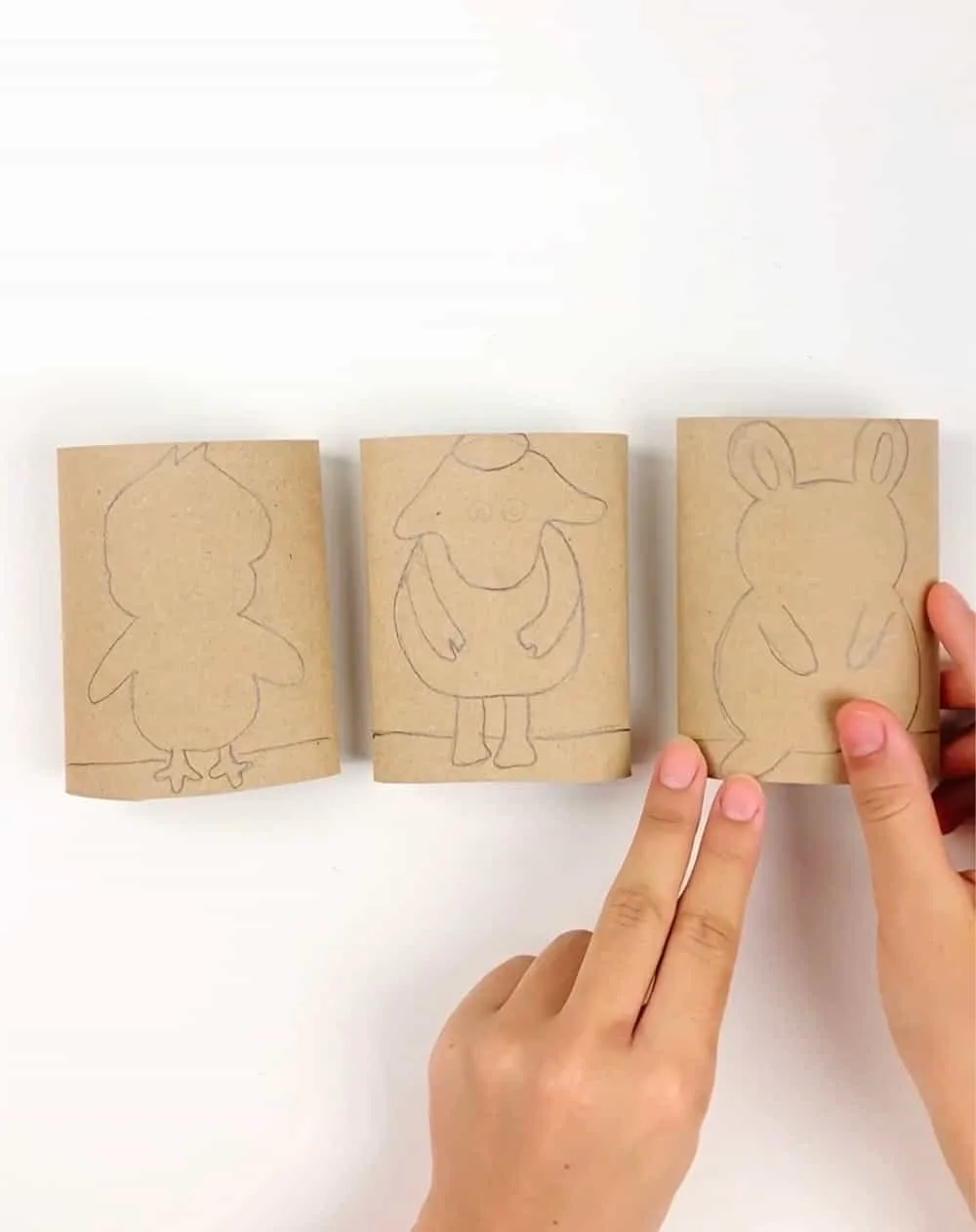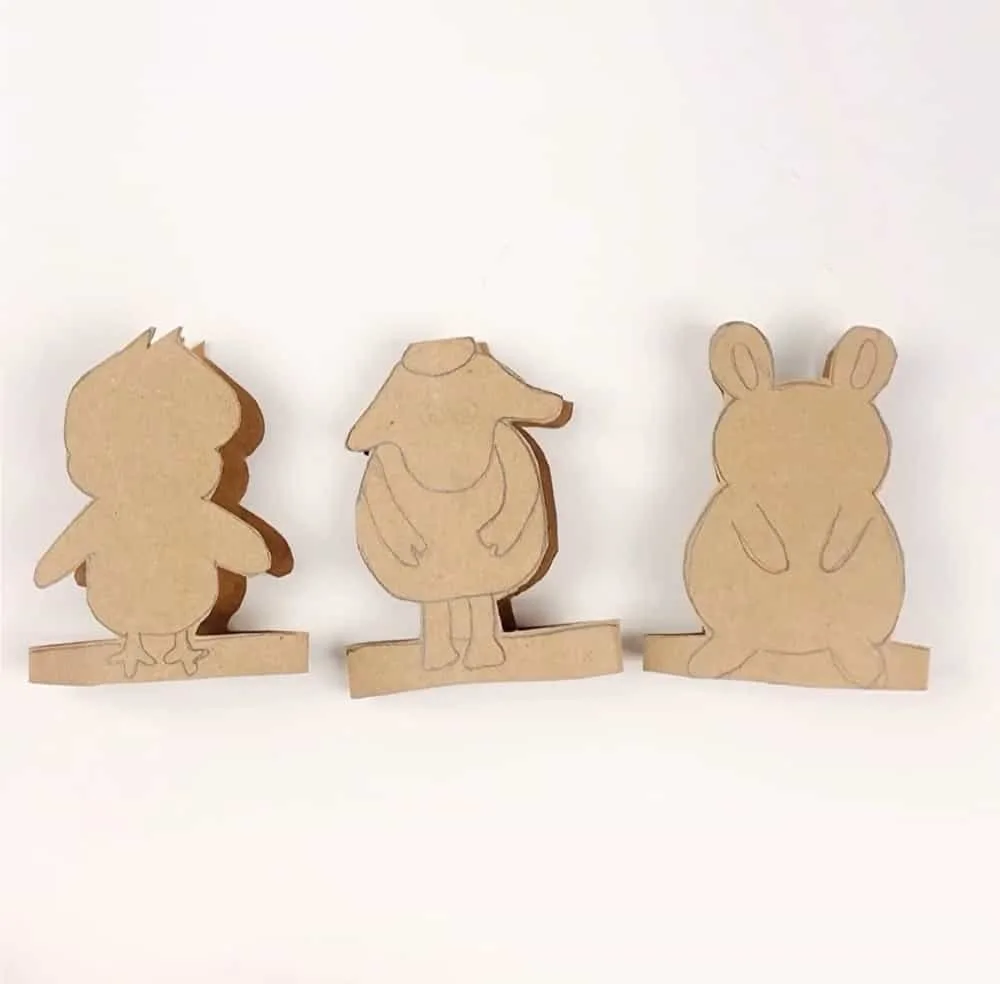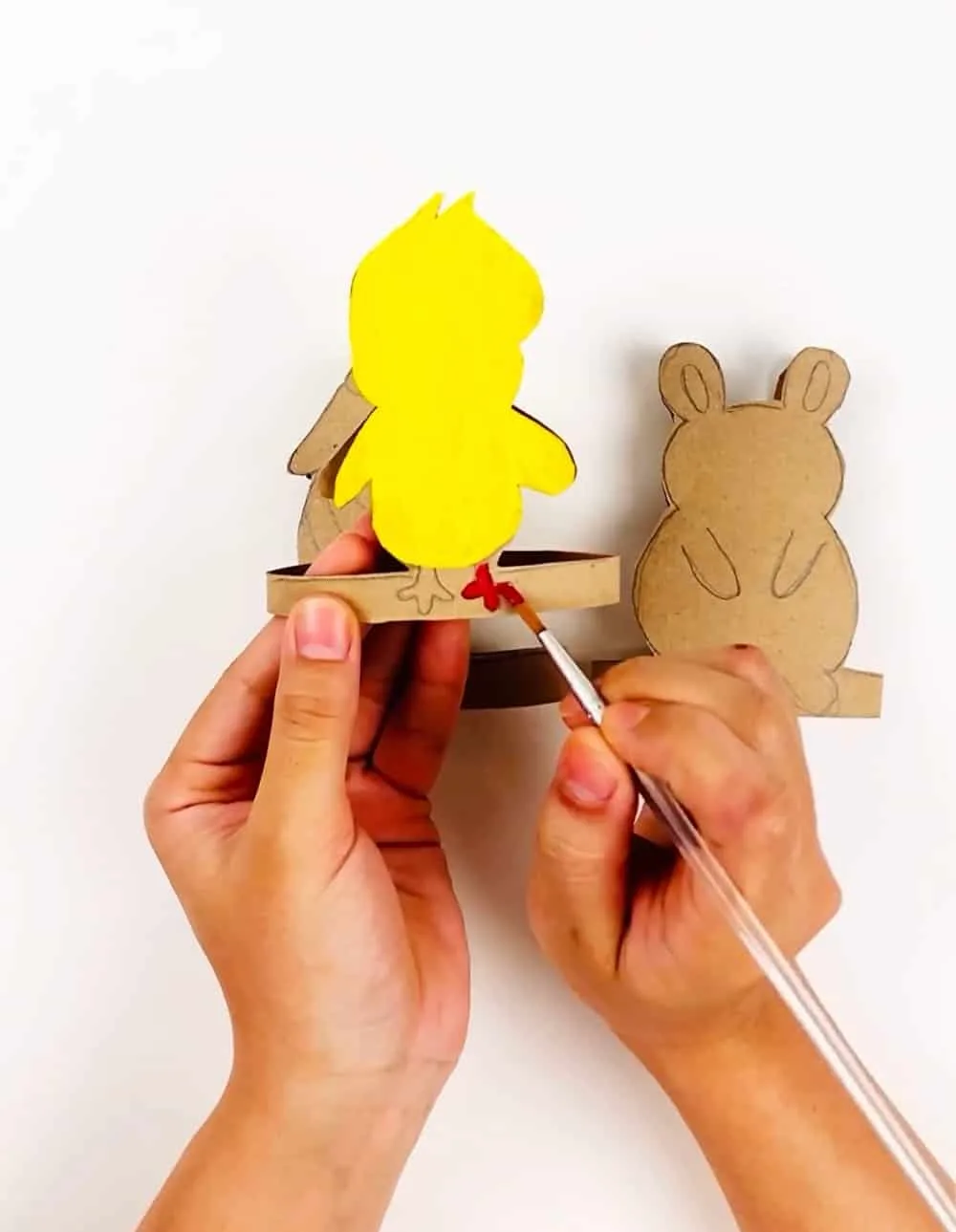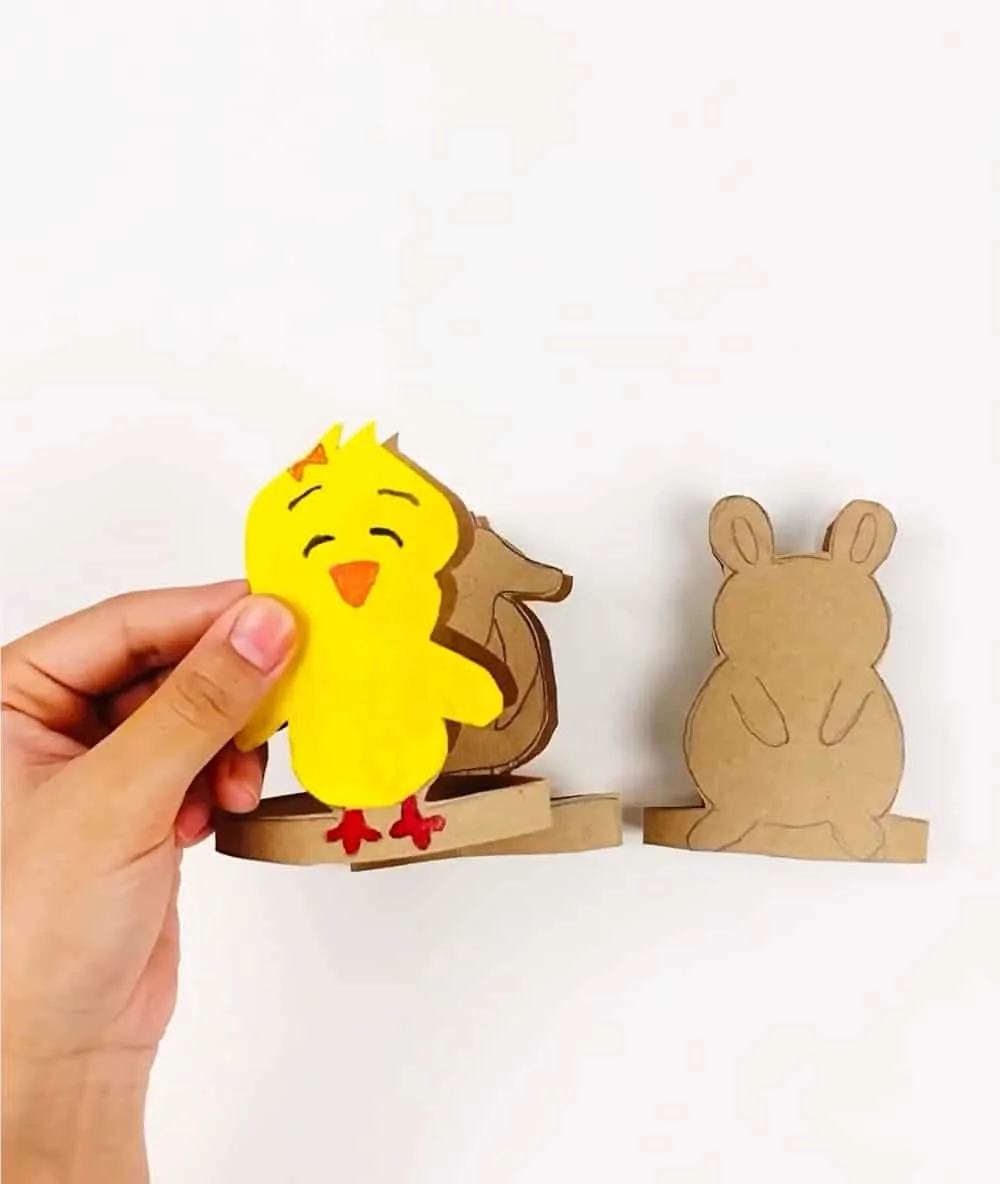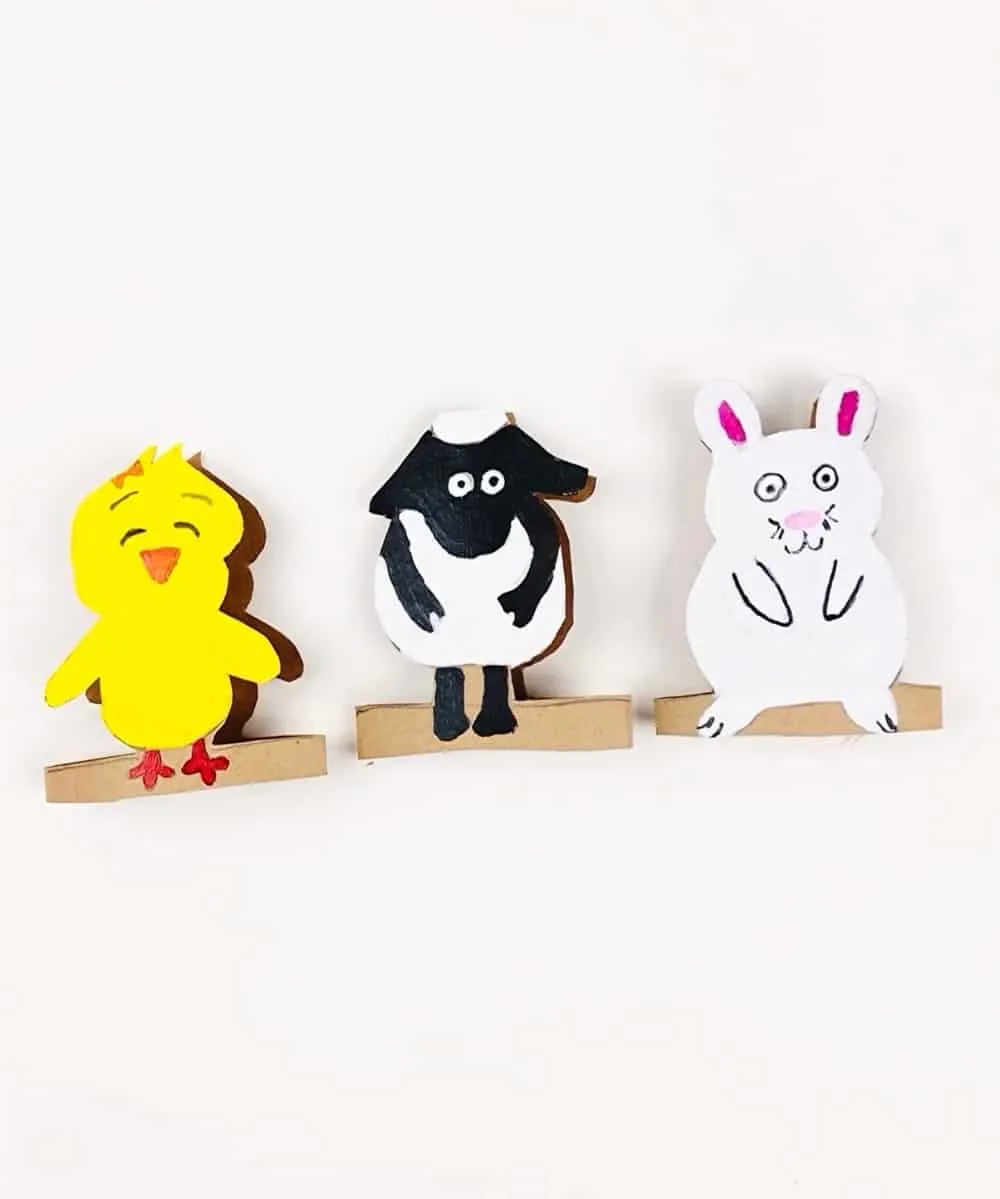 INSTRUCTIONS (WATCH THE VIDEO IN THIS POST)
Yield: Easter Paper Tube Craft
Easter Paper Tube Craft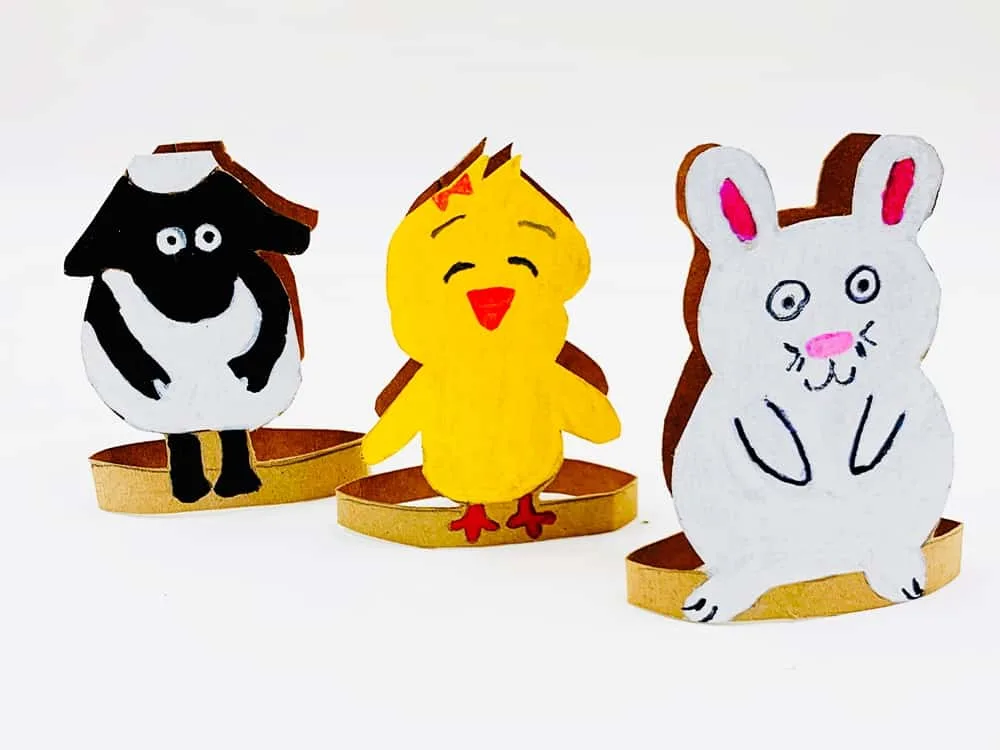 Materials
Toilet paper tubes (or paper towel tube cut in half)
Pencil
Scissors
Paint (or crayons, markers, or paint markers work too!)
Instructions
Flatten your paper tube per character.
Draw an Easter character on the paper tube and cut out the shape.
Color in the character and play!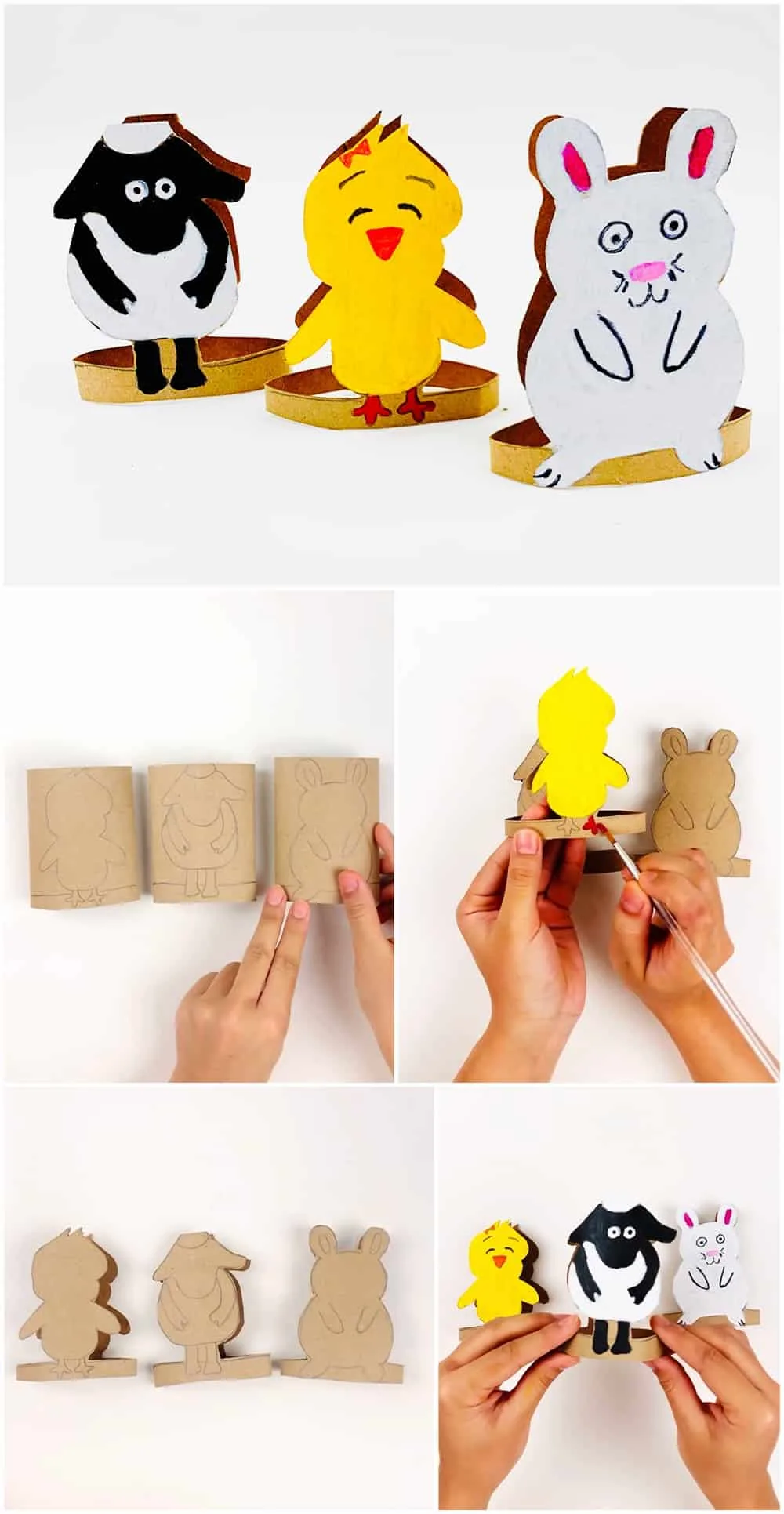 You Might Also Like
THANK WITH GOOGLE
I'm excited to be one of Google's paid early testers for their Thank with Google pilot program. Thank with Google is an experimental feature that allows you to purchase a virtual sticker and directly show your appreciation for content on my website. As a loyal supporter, you can now feel more connected and engaged because you have the ability to express yourself and share what my work means to you.
There are a variety of stickers to select from and every time you send a paid sticker, you can add a personal message which I enjoy receiving. For me, these virtual stickers translate into direct revenue to support the work that goes into the content that you are enjoying on my blog.
You can find the Thank with Google feature in multiple places on my site, including at the top and bottom of this and all blog posts. If you try it out, let me know what you think! Thanks as always for your support!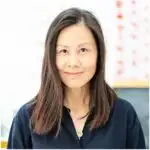 Agnes Hsu is a mom of three and has been inspiring parents and kids to get creative with easy activities and family friendly recipes for over 10 years. She shares her love for creative play and kids food to her 2MM+ followers online. Agnes' commitment to playful learning and kindness has not only raised funds for charity but also earned features in prestigious nationwide publications.