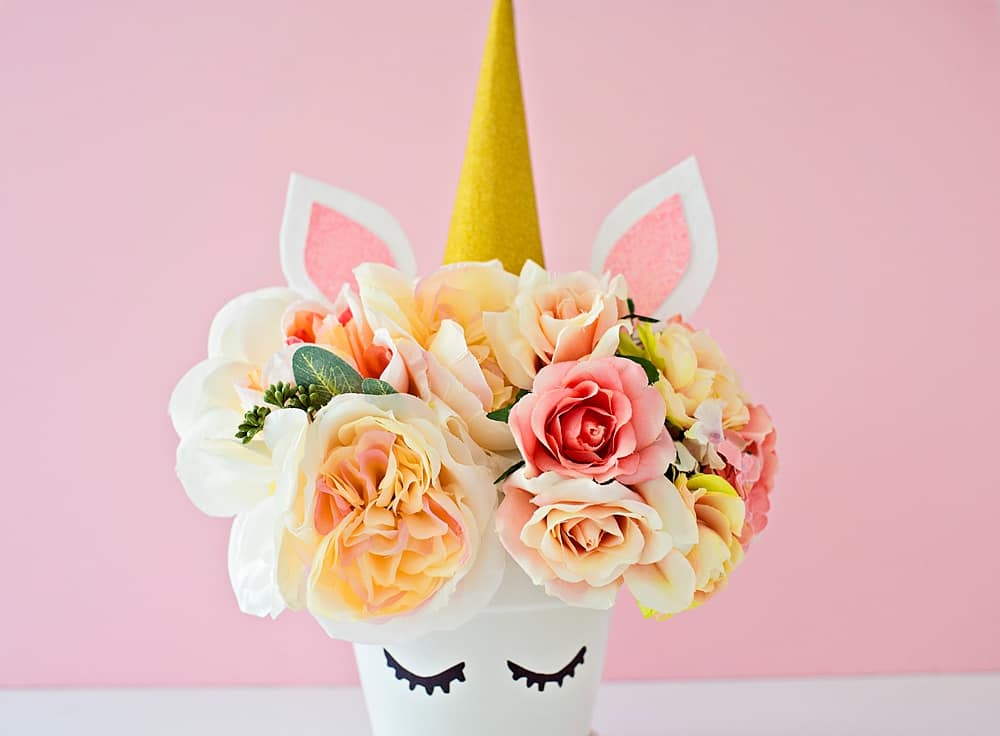 Scroll down to watch the video below to see how easy it is make this Magical DIY Unicorn Flower Box Planter and make sure to subscribe to our YouTube channel for more fun videos!
Send a bouquet of magical flowers to someone special, perfect for Mother's Day, Teacher Appreciation Week or for anyone who needs a reminder they sparkle! These pretty Unicorn Flower Box Planters will cheer up your home all year long if you use artificial flowers like we did. Or head to your local flower store or grocery market to easily whip up this last minute flower box for any special occasion.
These pretty blooms are inspired by the many Unicorn Flower Boxes we've seen at fancy floral boutiques online that use hat boxes, but this DIY version in a simple white planter pot will cost a fraction of the price and will last as long as you want them to if you use craft flowers.
Pssst..send them with a unicorn to make someone's day extra magical.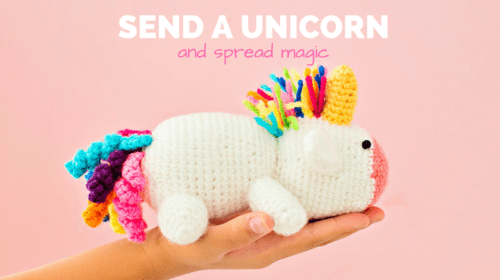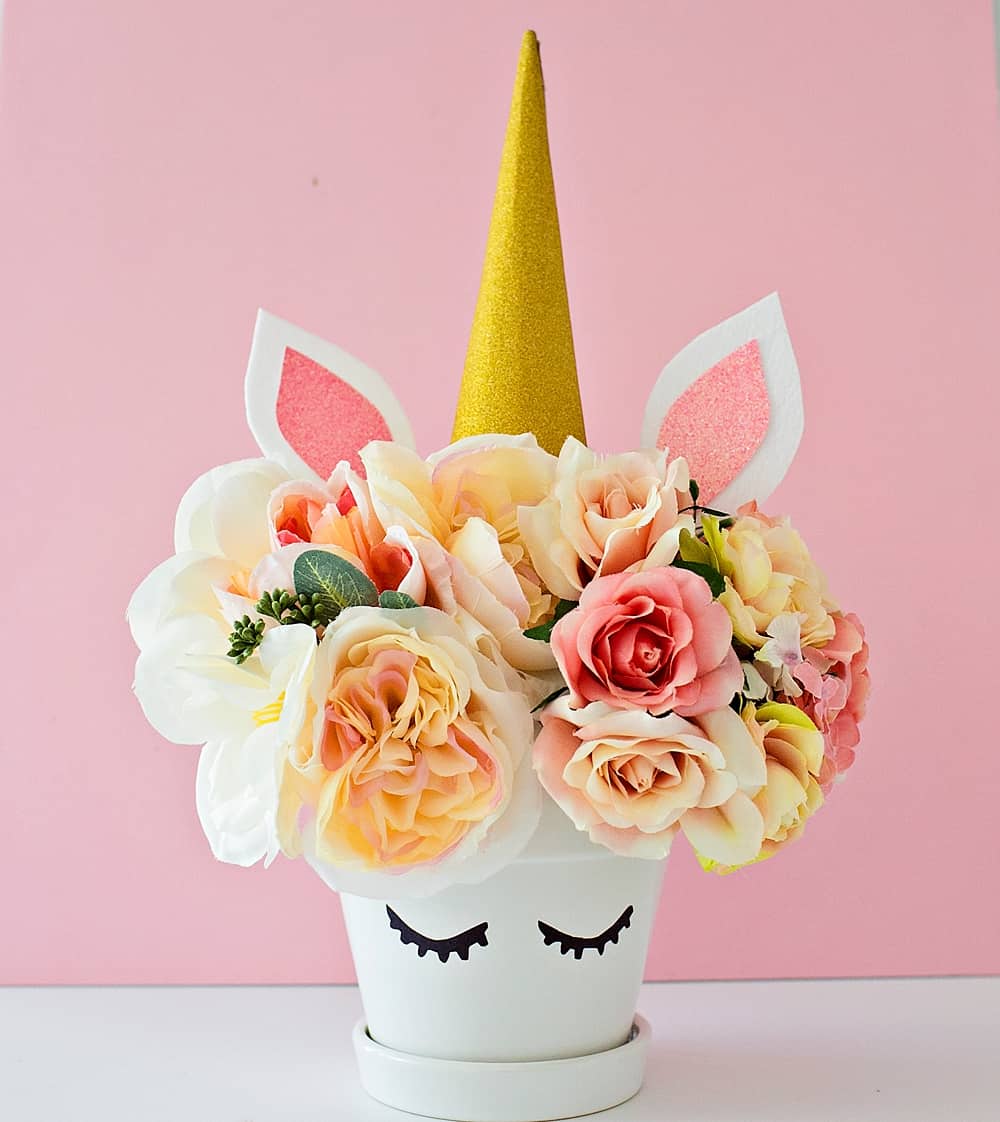 DIY Unicorn Flower Box Planter – MATERIALS: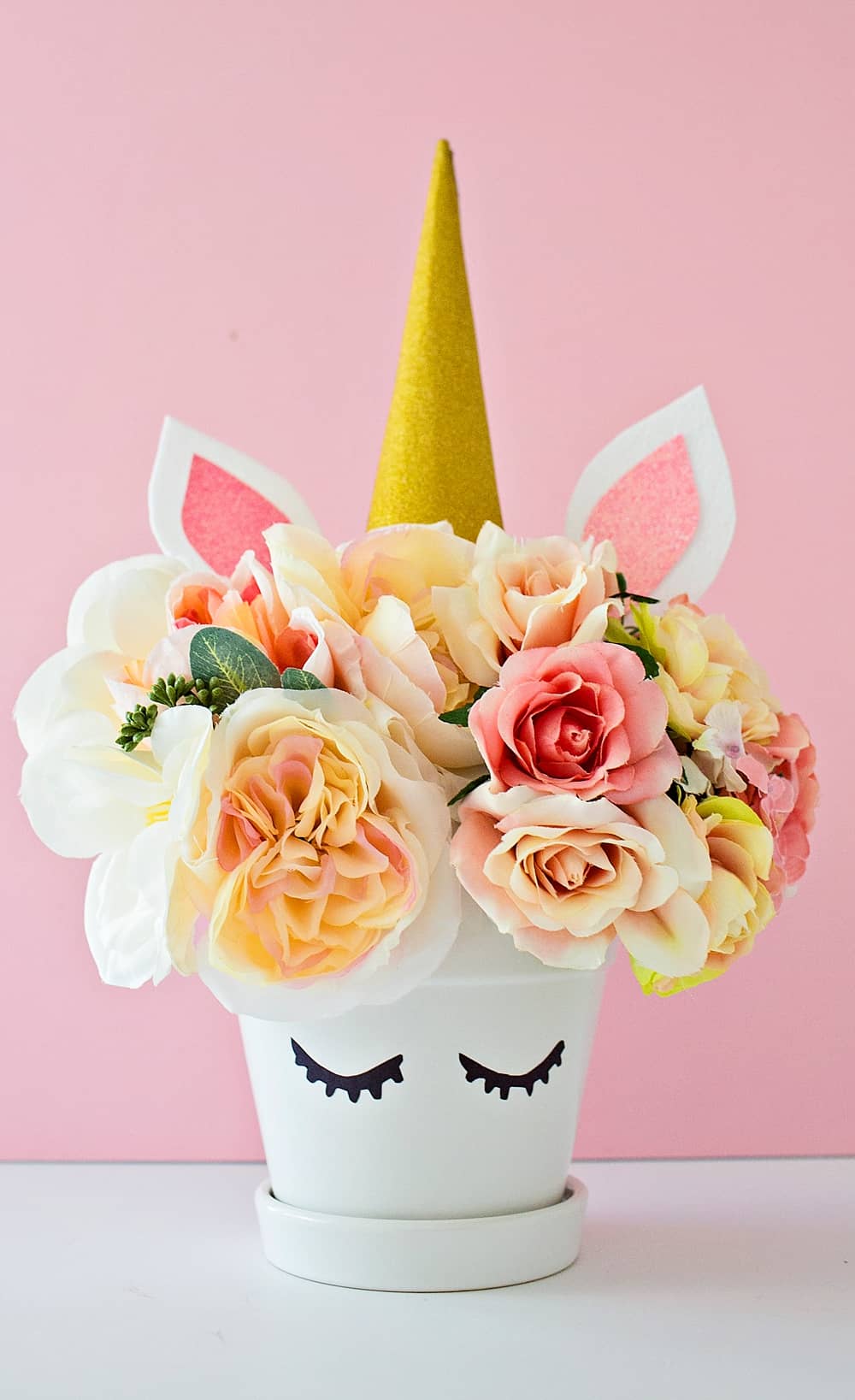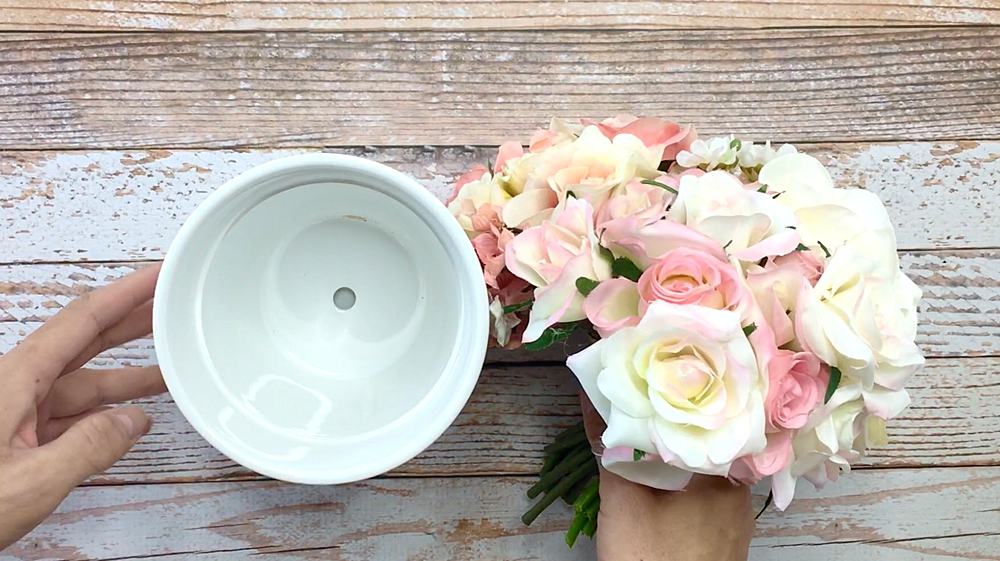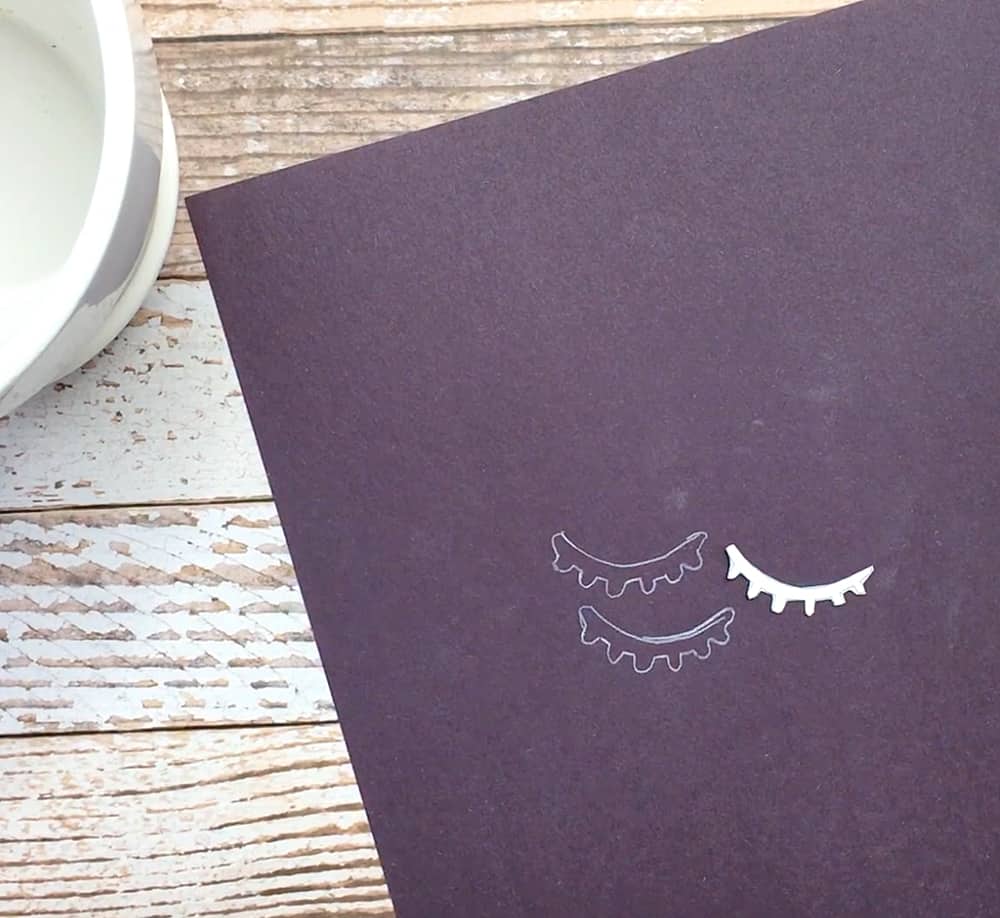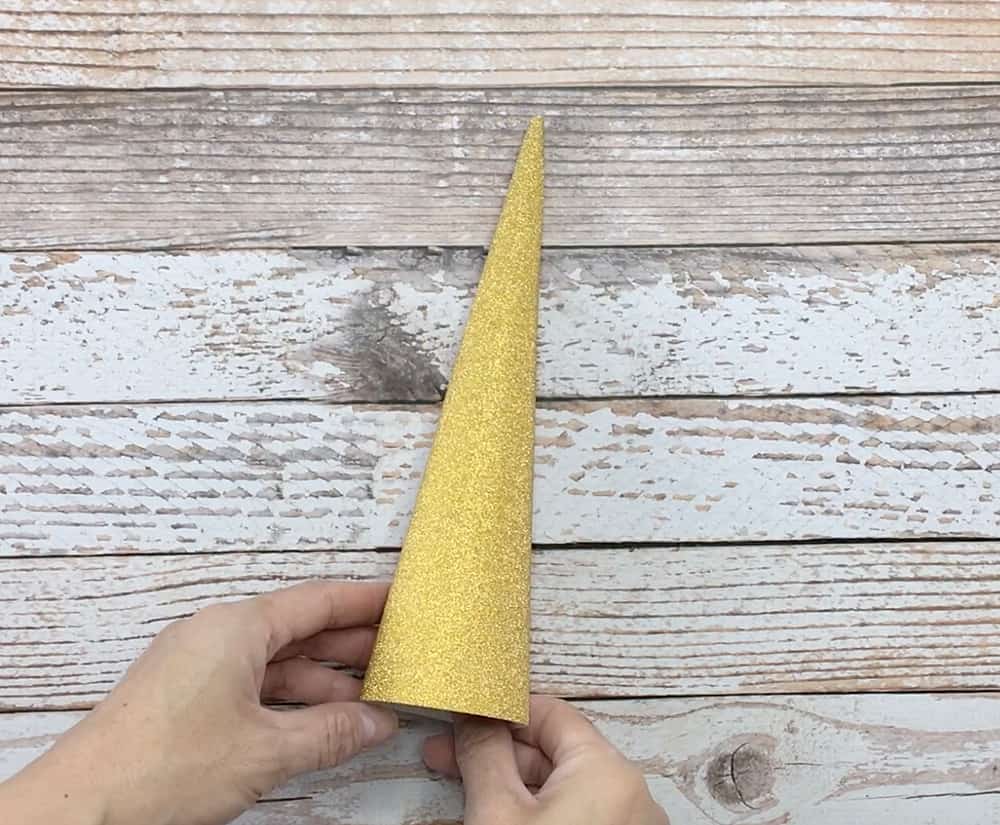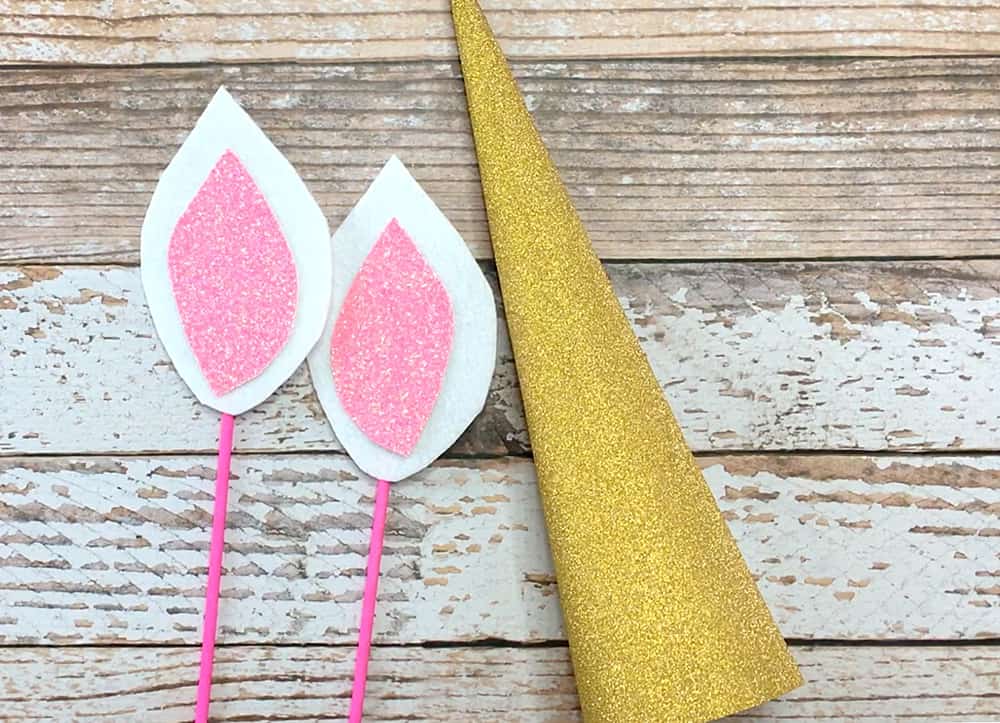 INSTRUCTIONS:
Step 1. Look online for clip art of eyelashes, scale down to the size that fits your planter or box, print out, cut and use as templates to trace and cut eyelashes on black construction paper. Of course you can also hand-draw and cut your own eyelashes.
Step 2. Cut out ear shapes on your white felt, then inner ears with your pink glitter paper. Glue the pink inner ears to the white.
Step 3. Make your cone. Trace a triangle on your gold glitter paper that is approximately 8.5″ across and 10″ long on the sides with a 1″ top. Roll into a cone and hot glue in place. Trim the bottom to make it as short as you want.
Step 4. Gather your flowers into a bouquet with a rubber band (for artificial flowers). If using fresh flowers, you can simply add to the water in your planter or use floral foam.
Step 5. Add your flowers inside the box or planter, if using fake flowers, add pebbles, rocks, or stones to keep the bouquet in place.
Step 6. Assemble the final details. Glue the black eyelashes to the planter, glue your sticks to the ears and cone and then stick them into place to make your unicorn flower box!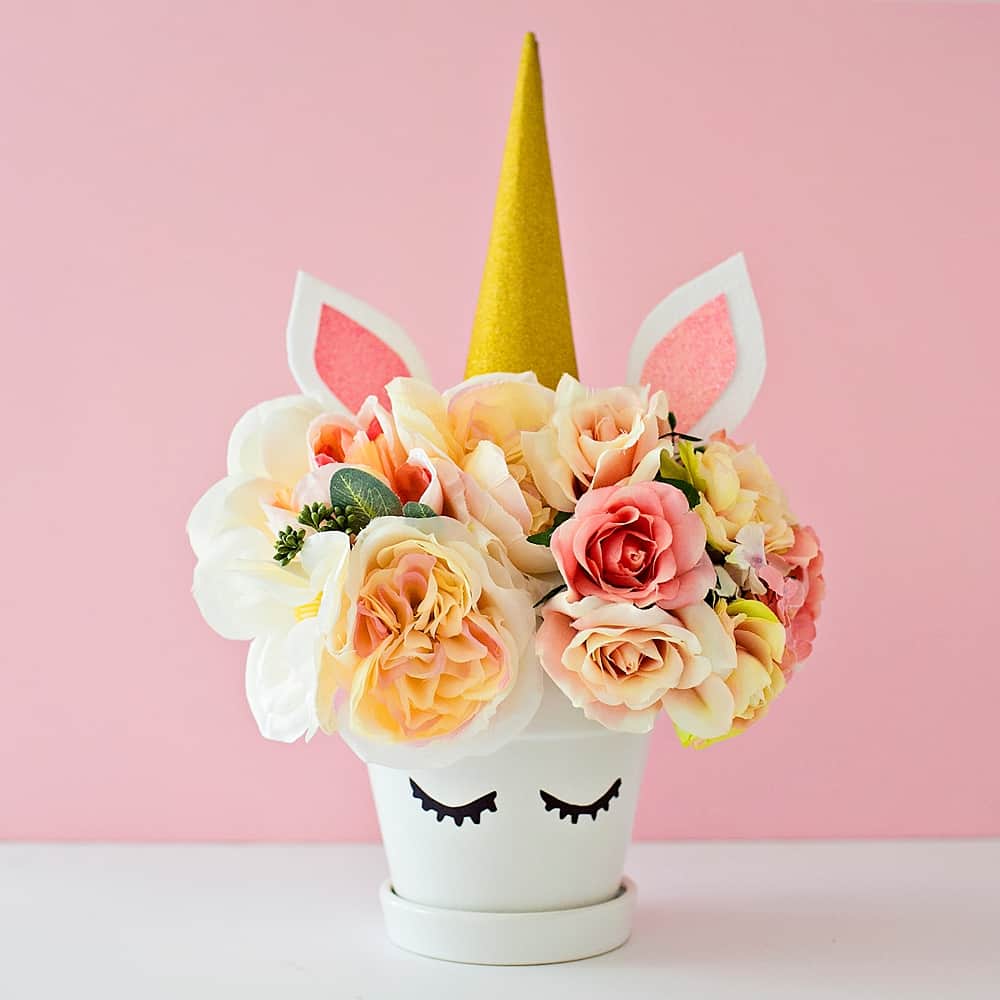 Watch the full DIY video below for the step by step to make your own Unicorn Flower Box Planter:
How are you celebrating Mother's Day or Spring this year?
_______________________________________________________________________________________
Disclosure: Some of the links in the post above are "affiliate links." This means if you click on the link and purchase the item, we will receive a small affiliate commission. Regardless, we give our promise that we only recommend products or services we would use personally and believe will add values to our readers.