DIY Recycled Bottle Bubble Blower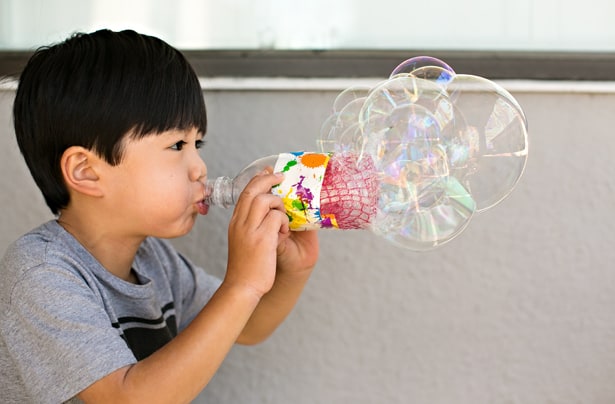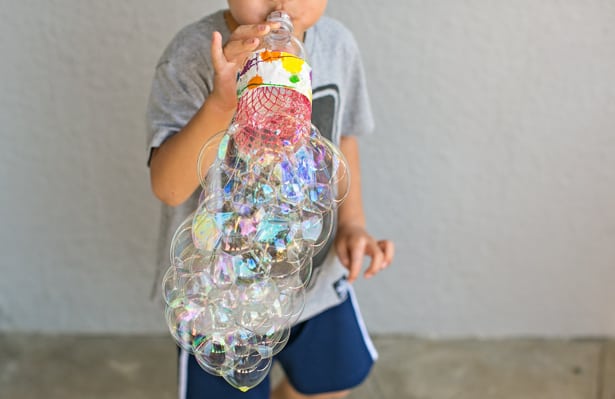 My kids love blowing bubbles and making your own solution is so easy with just a couple of kitchen ingredients. Making your own blowers from pipe cleaners or socks like this bubble snake is just as easy. We decided to put a twist on the bottle snake version by using a mesh fruit bag. The whole blower becomes a fun recycled project. Talk about turning trash to treasure! At least from a kid's perspective.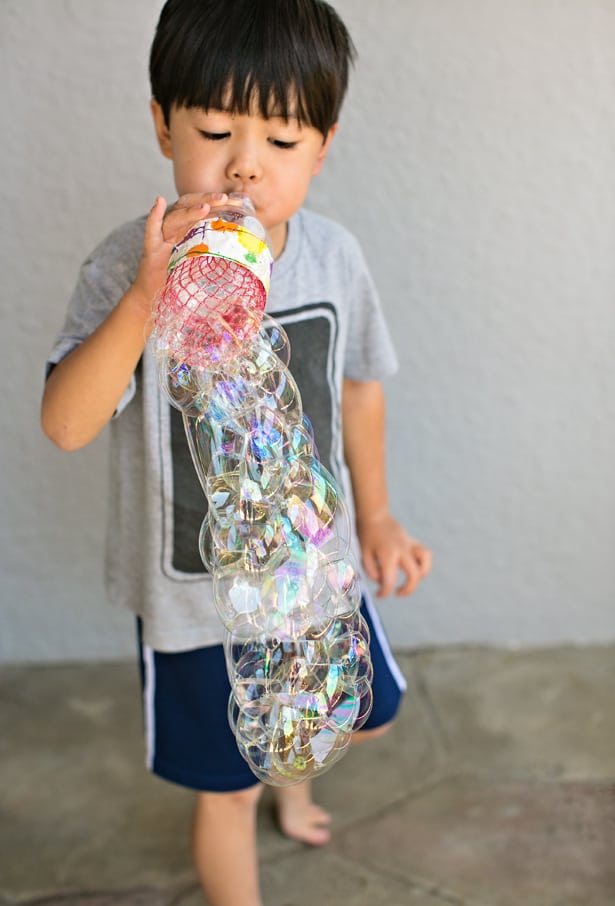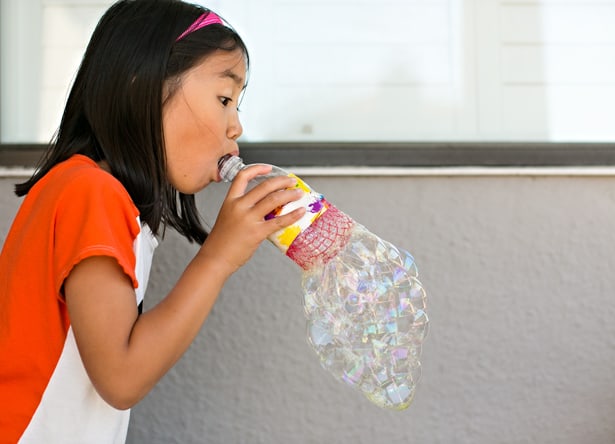 Recycled Bottle Bubble Blower – Materials:
– Homemade Bubbles (this is our favorite bubble solution using glycerin, water and dishwashing soap)
– Plastic Bottle
– Scissors
– Piece of mesh fruit bag (the kind that holds fruit like oranges) cut into a section wide enough to fit over your bottle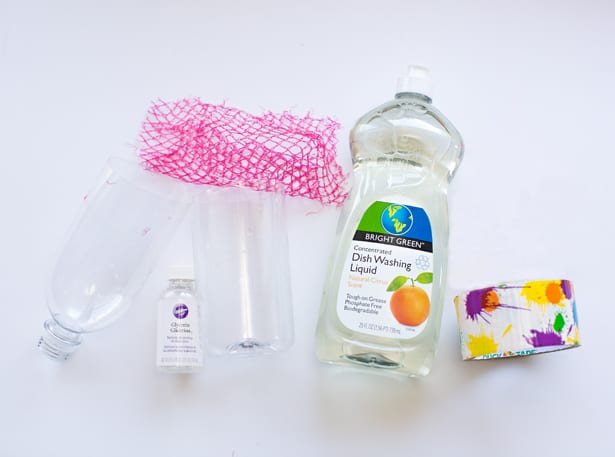 Step 1. Make your bubble solution according to the instructions here or get a variety of bubble solutions here.
Step 2. Cut your bottle in half with scissors, Add your mesh over the half with the opening and secure the sides with duct tape.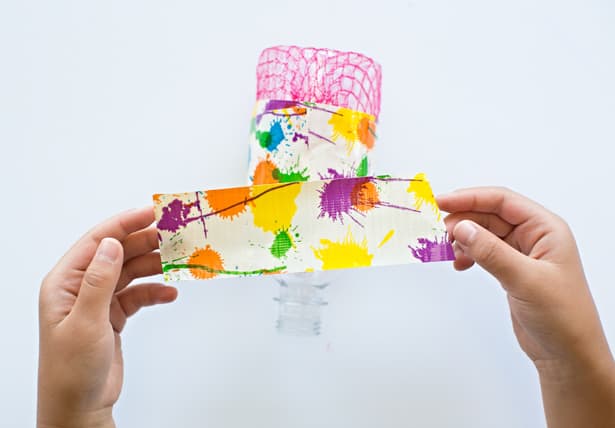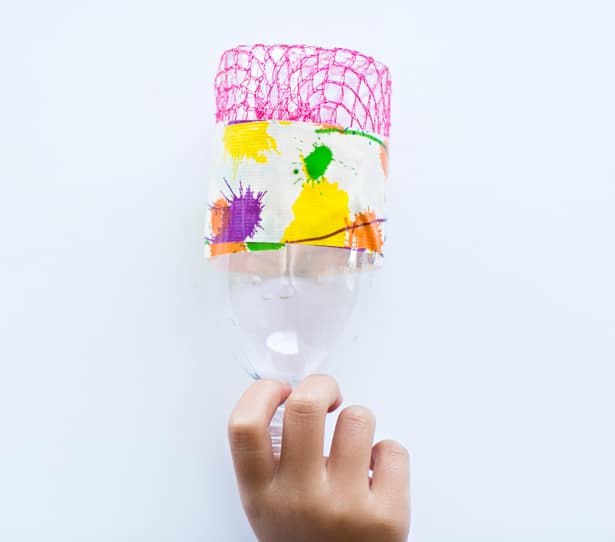 Step 3. Add some bubble solution in a shallow bowl so your bottle will fit over. Dip in the solution and then blow!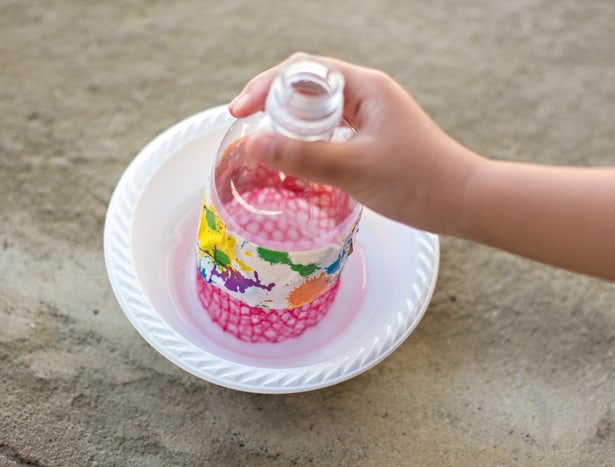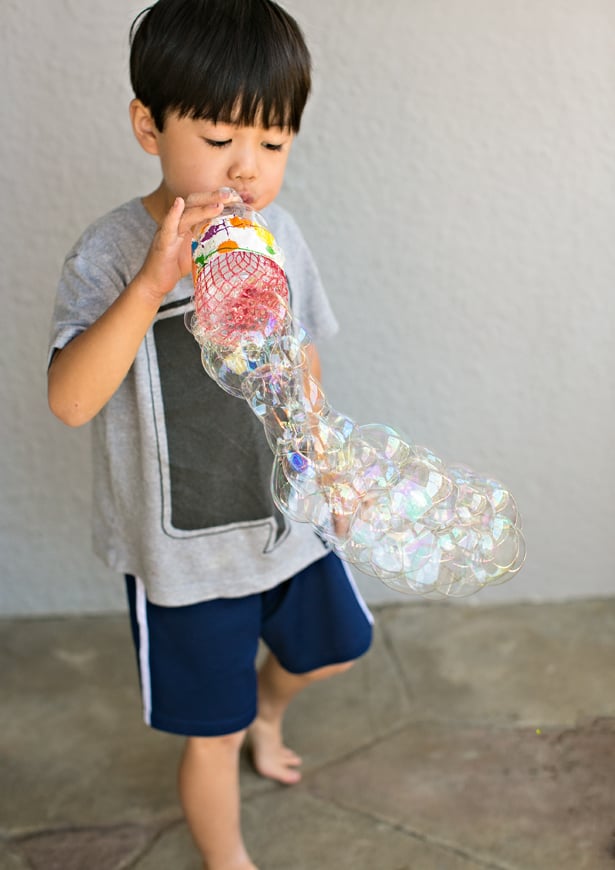 Remember to blow OUT and not in. If you want to prevent any accidental blowing in, you can simply ask your kids to blow without their lips actually touching the bottle opening. It works just as well. Check out our video up above to see it in action.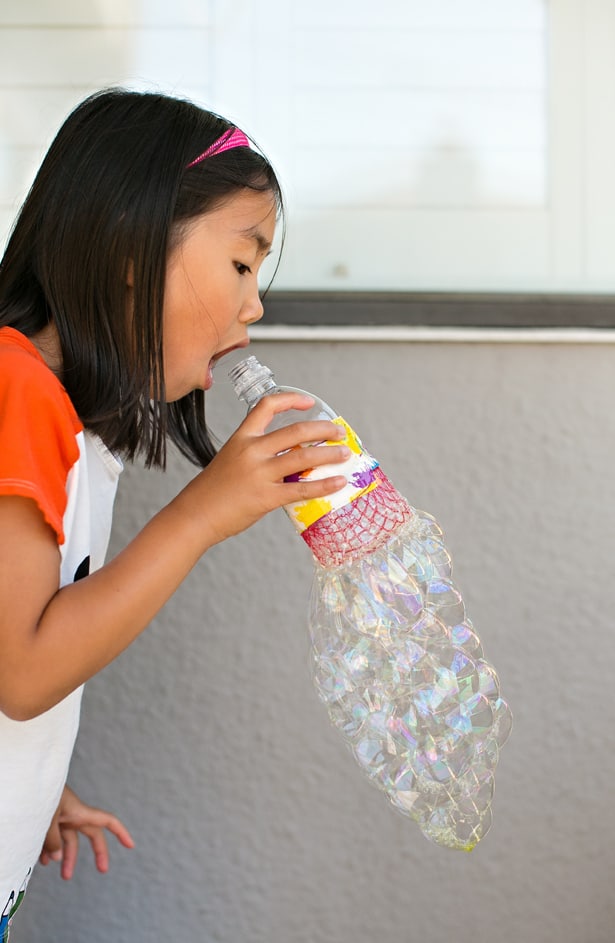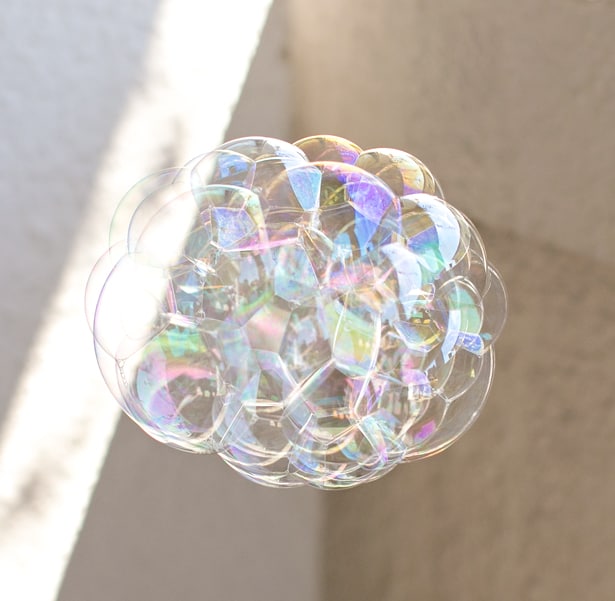 The mesh opening creates such pretty large bubble pockets. It's magical to see them floating away. The kids had a blast making large multi-faceted bubbles!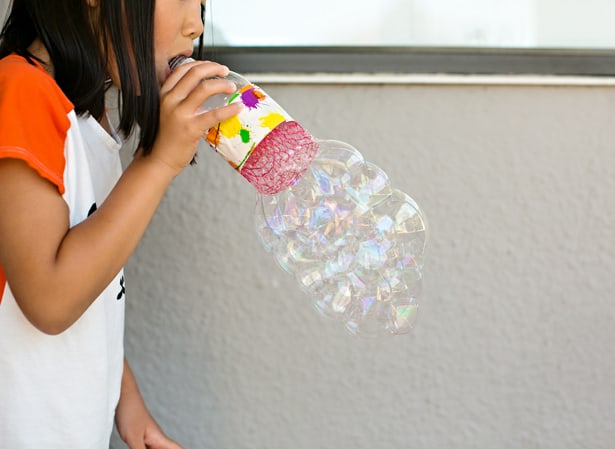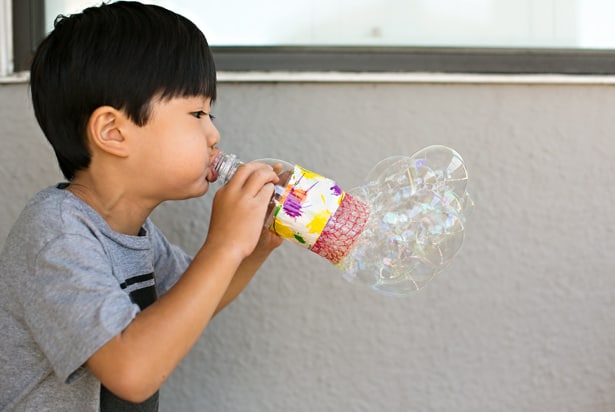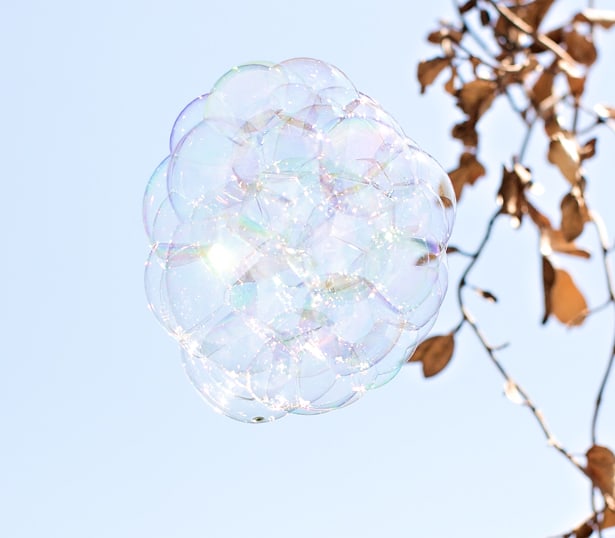 This easy recycled bottle bubble blower is one of the most fun DIY toys we've ever made and takes just 5 minutes! Mesmerizing and awesome summer fun.
Have you tried making your own bubble blower before? Give it a try! It will not disappoint, we promise.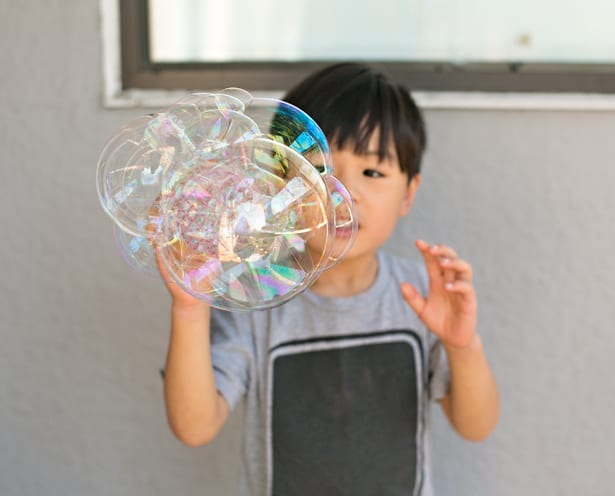 Check out more fun bubble ideas! And lots more summer activities and creative projects for kids.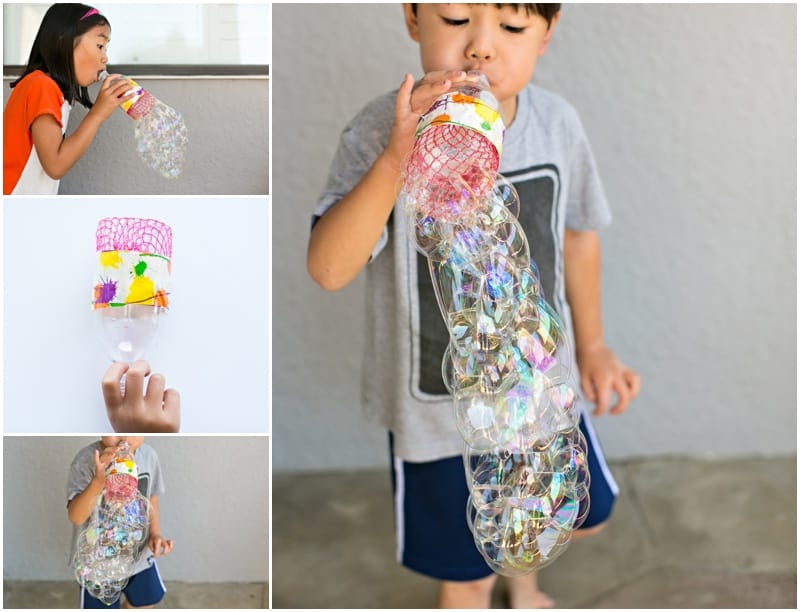 UPDATE: We had so much fun with this recycled bottle bubble blower that we tried it with even bigger bottles to make GIANT bubbles! Use the same steps as above except use empty 2 Liter bottles. The kids enjoyed it even more with their friends. They also loved trying to connect bubbles together to see how large they could get. See all the fun pictures below. Happy bubble blowing!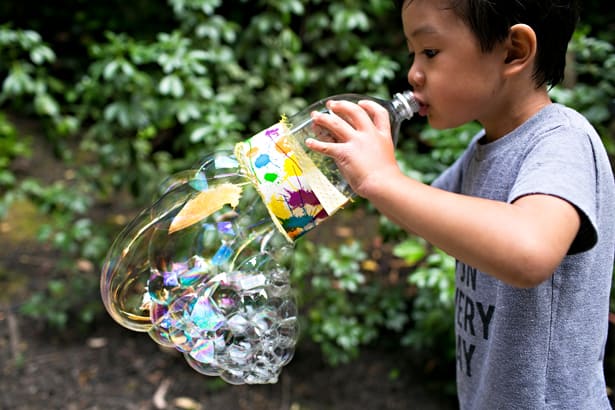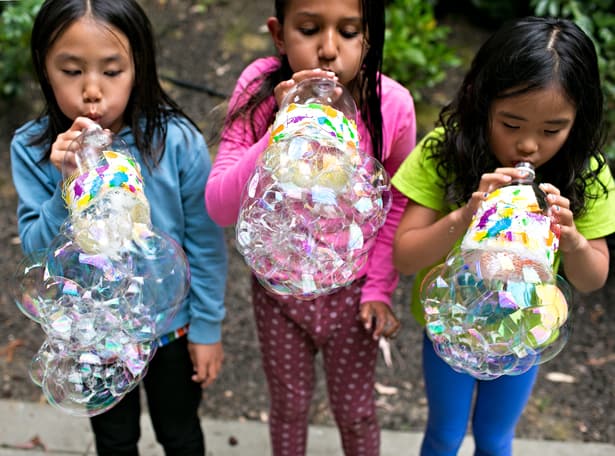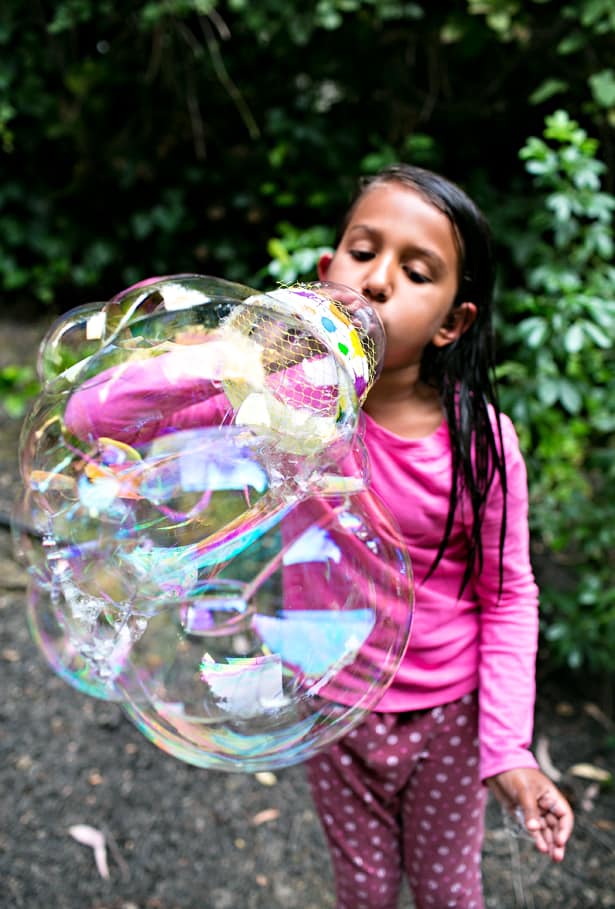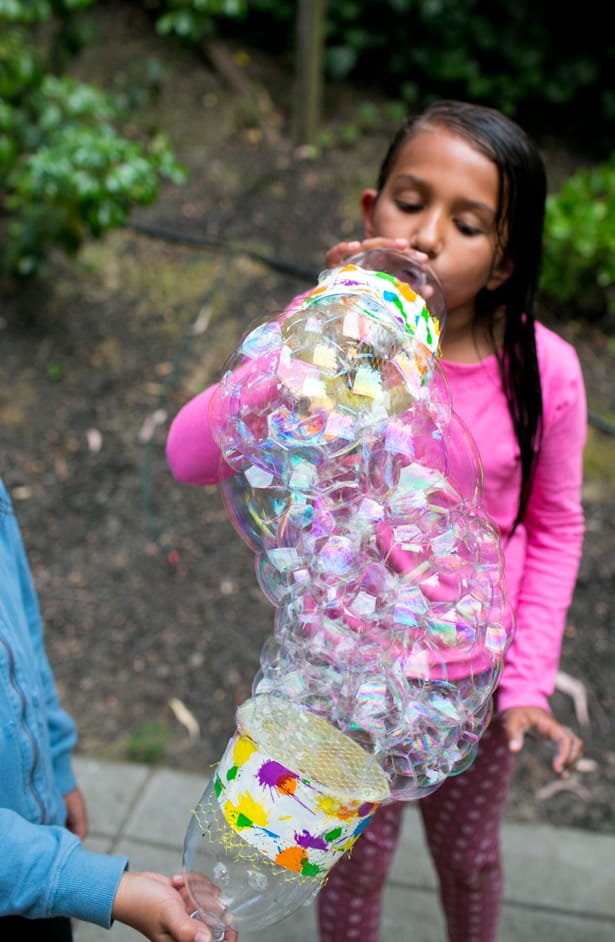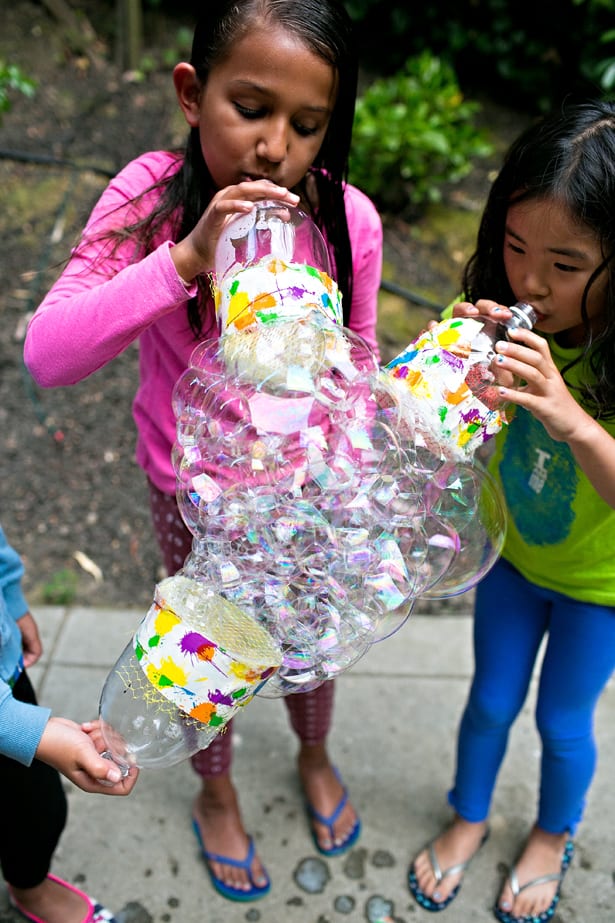 ______________________________________________________________________________________________________

Disclosure: Some of the links in the post above are "affiliate links." This means if you click on the link and purchase the item, we will receive a small affiliate commission. Regardless, we give our promise that we only recommend products or services we would use personally and believe will add values to our readers.