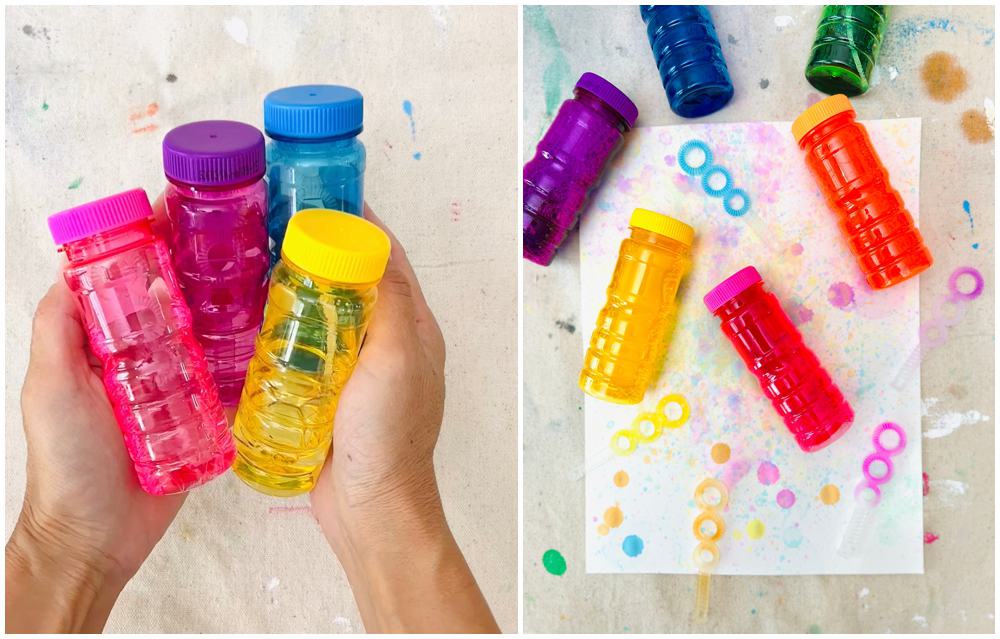 By using this site, you agree to our Terms of Use. This post may contain affiliate links. Read our disclosure policy.
Follow us on Instagram for more fun ideas for kids!
This post was originally written in 2015 and updated in 2022.
Play with bubbles a whole new way by painting with them and creating abstract art with the kids! We had so much fun with this simple method which creates cool-looking art every time. Watch the video in this post and see below for instructions.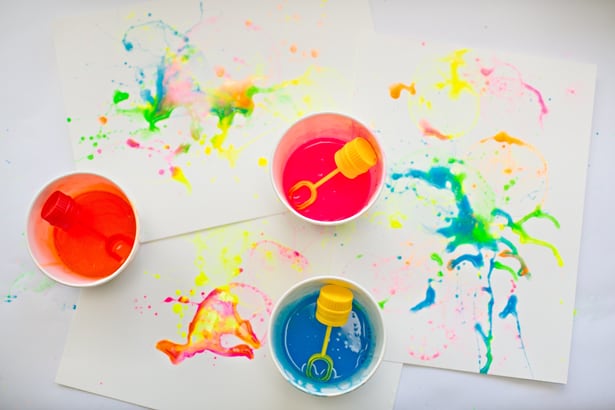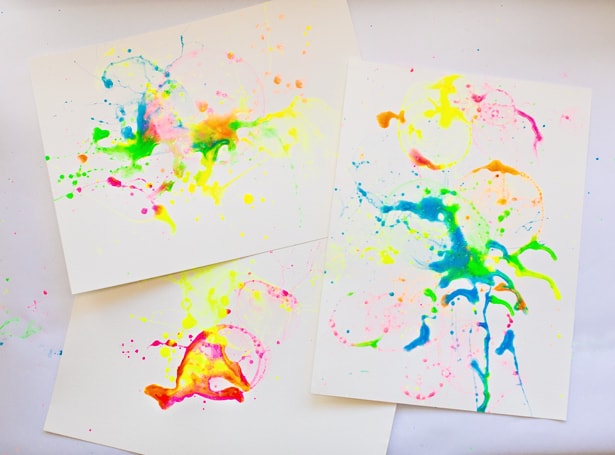 What kind of paint do you use for bubble painting?
We used neon tempera paints in this tutorial when we first created it years ago.
Recently we tried it again but with liquid watercolors! What's fun with that option is that you can recycle half-used bubble bottles and simply add colored watercolor paint inside so it's ready for painting.
DIY Abstract Bubble Painting With Kids – Materials:
– Bubble solution (you can make your own like these or purchase solution)
– Paint (we love these neon tempera paints for their bright colors)
– Bubble wands
– Watercolor paper (our favorite one here which shows off the paint beautifully)
– Disposable or washable bowls (we don't recommend you mix food and art – keep the bowls for separate uses)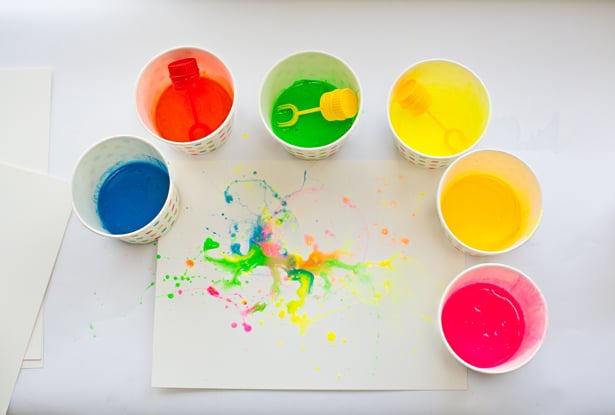 Instructions:
You'll want to add paint to your bowls then bubble solution and mix to combine.
We found that for optimal bubble blowing the solution should contain more bubble solution than paint.
Also set aside one bowl with water to rinse out your bubble wand in between painting so the colors don't mix.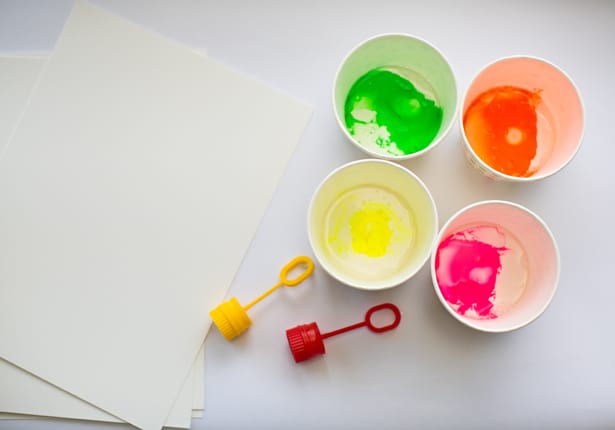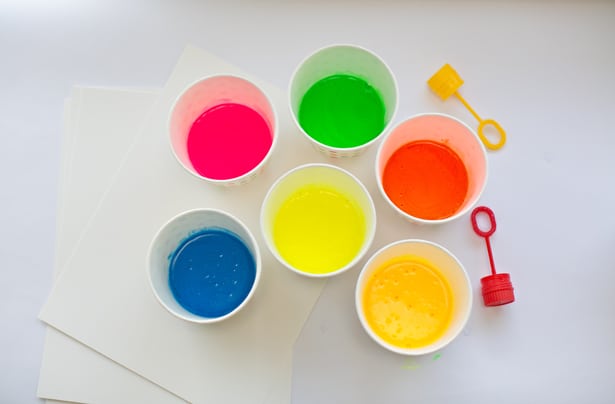 Cover your work surface with paper, newspaper, whatever you have on hand and start blowing bubbles directly onto the paper.
The trick is to hold the wand directly over the paper and blow slowly to keep the paint from splattering every where.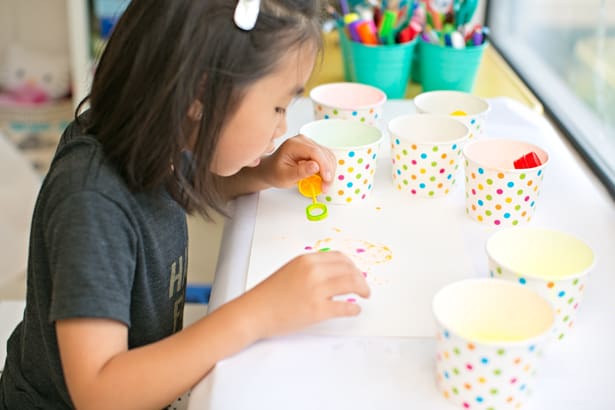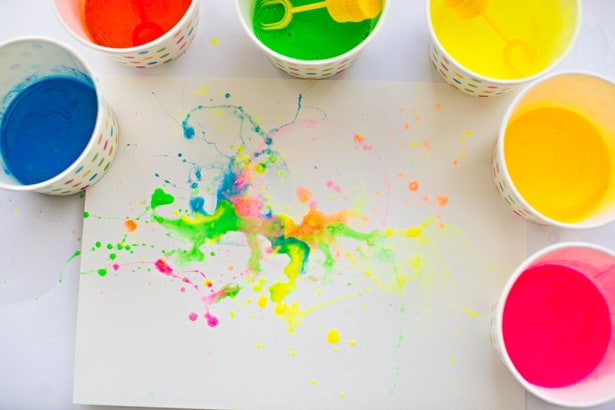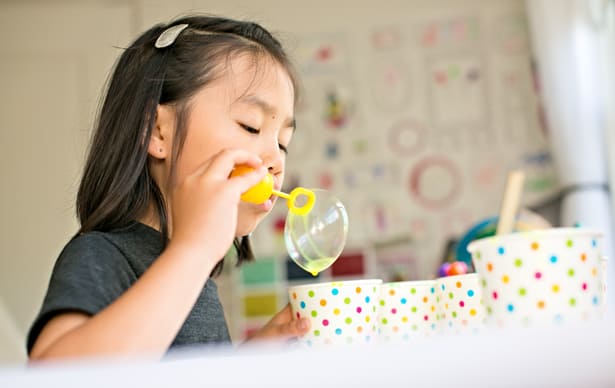 My daughter loved this easy art project and created some really fun, abstract-looking prints in no time.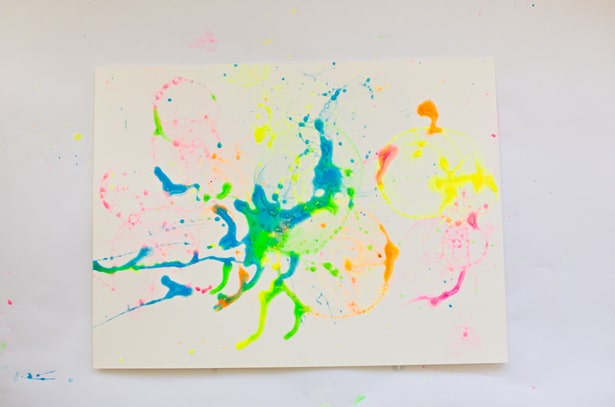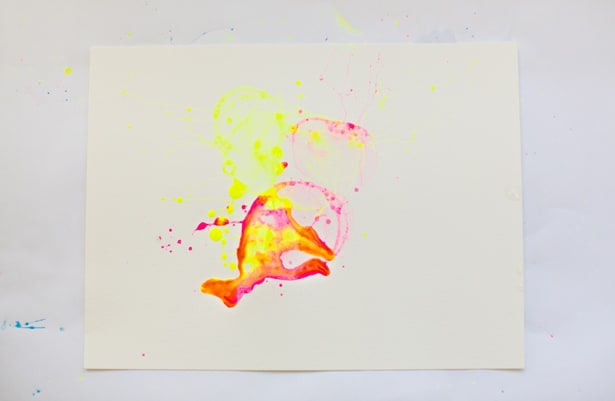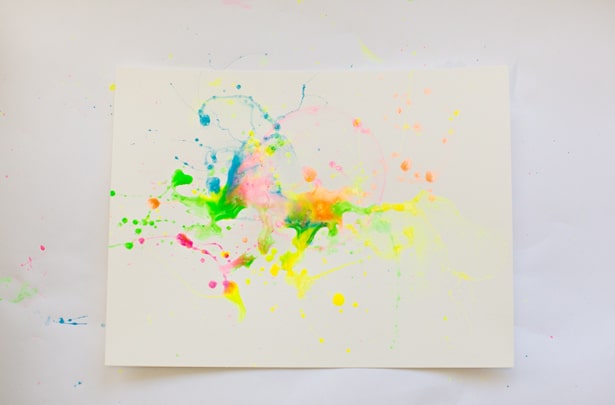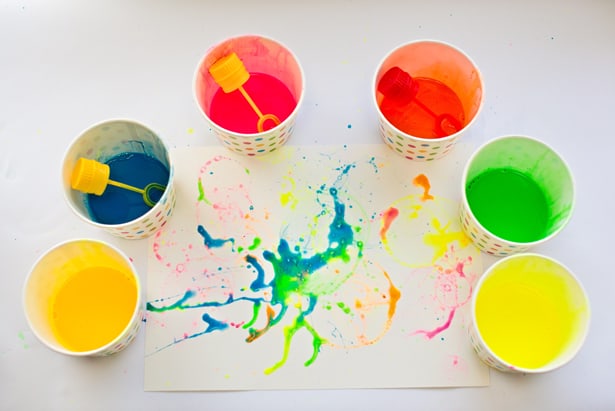 Have you tried bubble painting with the kids? Check out unique ways to paint with watercolors and these clever ways to paint without a paintbrush!
UPDATE: 8/6/2022.
As mentioned above we did try this again except with recycled half-empty bubble containers and simply added liquid watercolors. Watch the video in this post to see and check out the fun results below!