Valencia, Spain based kids brand Guimo, offers creative and whimsically illustrated growth charts that show off the designs of parents and founders Marta Insa (embroidery and textile designer) and Abel Jiménez (illustrator and designer). Inspired by their son, these one-of-a-kind growth charts are illustrated and sewn on 100% cotton canvas, ready to hang to in your kids' room to add a bright and cheerful look.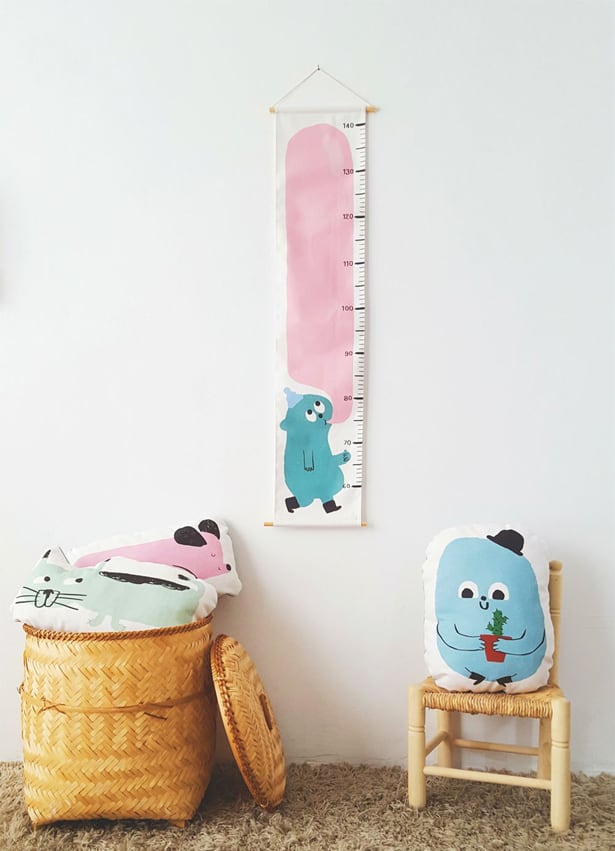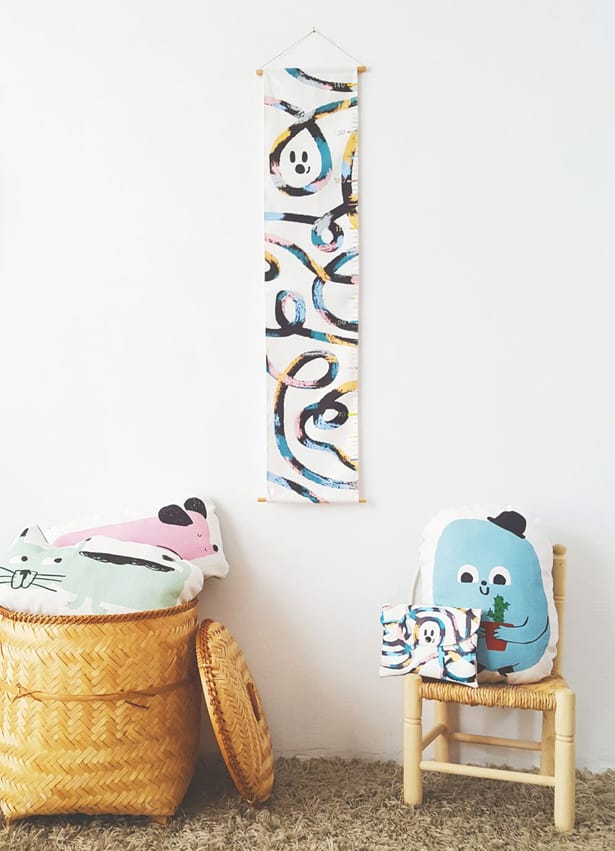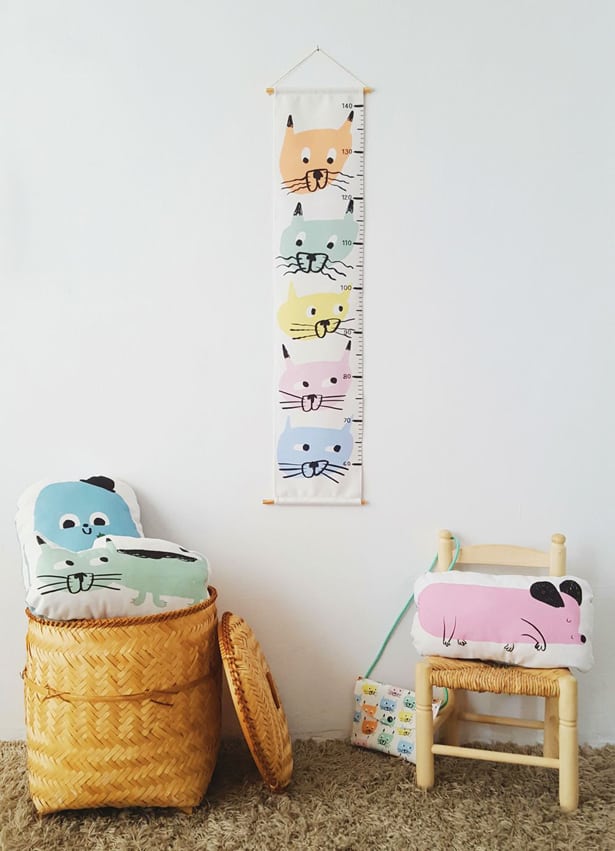 Guimo also offers hanging organizers and pennants as well as adorable stuffed cushions in matching, playful designs to complete an entire room's look.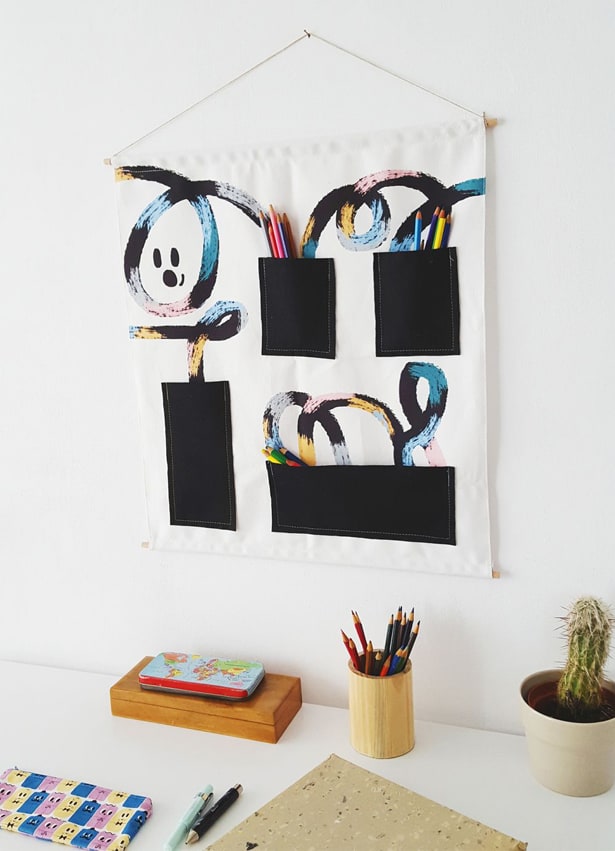 Check out the entire collection on Guimo's online shop.
(All images via Guimo)