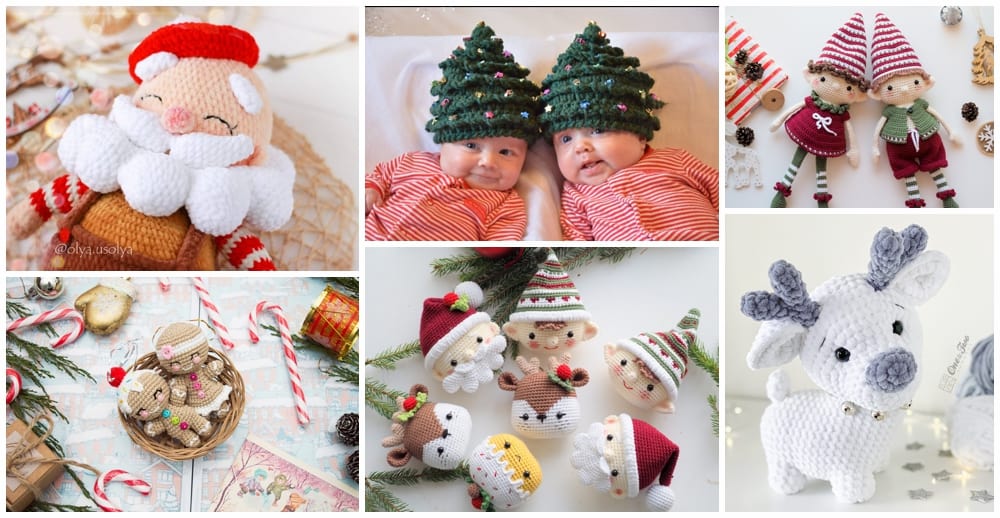 Photo Credit: Etsy
By using this site, you agree to our Terms of Use. This post may contain affiliate links. Read our disclosure policy. As an Amazon Associate I earn from qualifying purchases.
Follow us on Instagram for more fun ideas for kids!
Check out these adorable Christmas Crochet Patterns you can get on Etsy to make just in time for the holidays this year!
It's that wonderful time of the year again! The most magical day is almost here. I know you're probably thinking about Christmas cookies and Santa Claus, but it's also time to think about crochet patterns!
We've gathered a list of beautiful Christmas crochet patterns from Etsy to get in the spirit of things. So whether you want to make a Christmas crochet tree or handmade ornaments for friends and family, these are perfect projects for this time of year.
There's no better feeling than giving handmade gifts that come from the heart, so let us inspire your creativity with our selection of gorgeous crochet patterns! Enjoy 🙂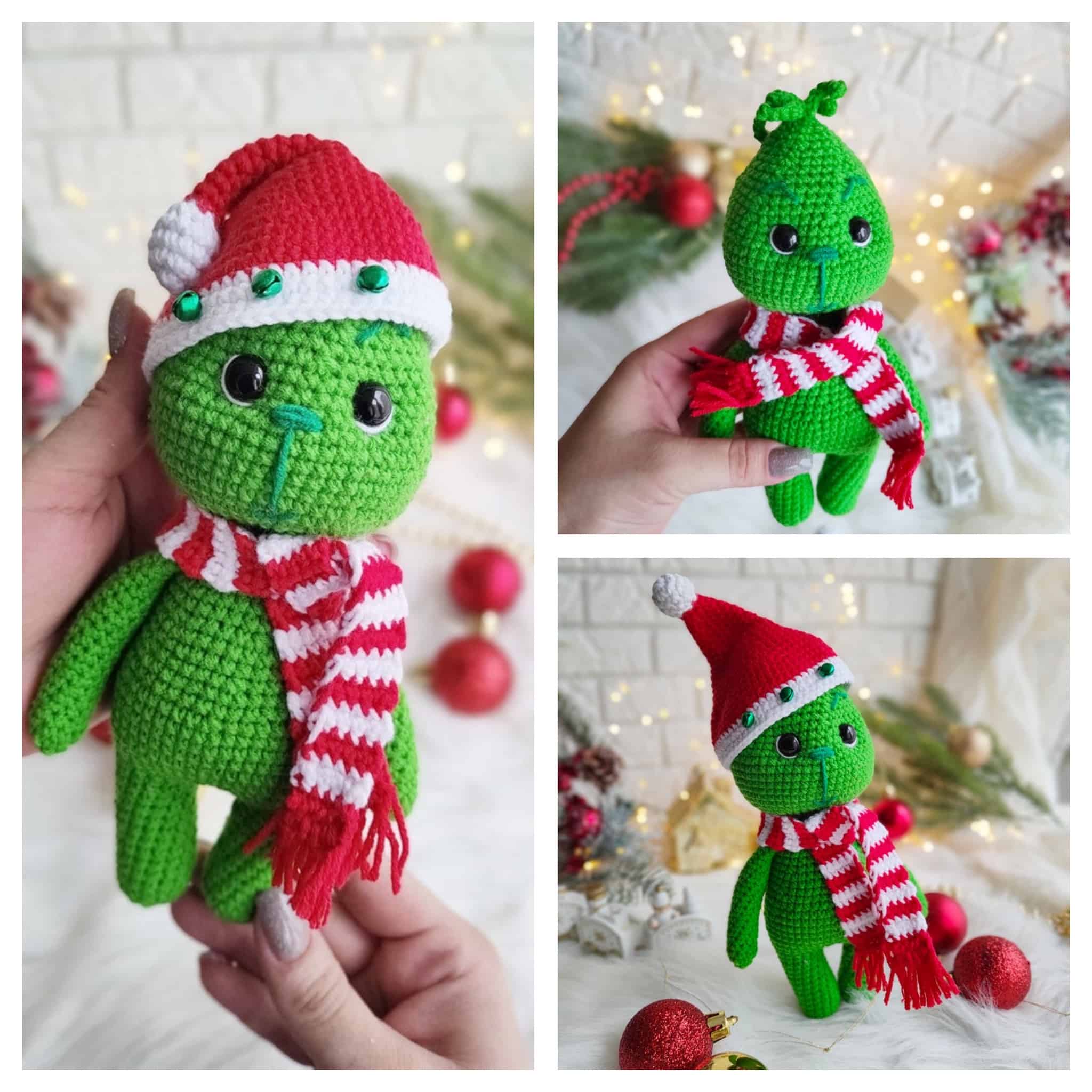 Photo Credit: Via Etsy
If you're a fan of The Grinch you'll love this adorable handmade crochet knit version. This playful Grinch is approximately 7.48″ tall and comes with a detailed pattern with 30 process photos to assist you the entire way. Happy crocheting!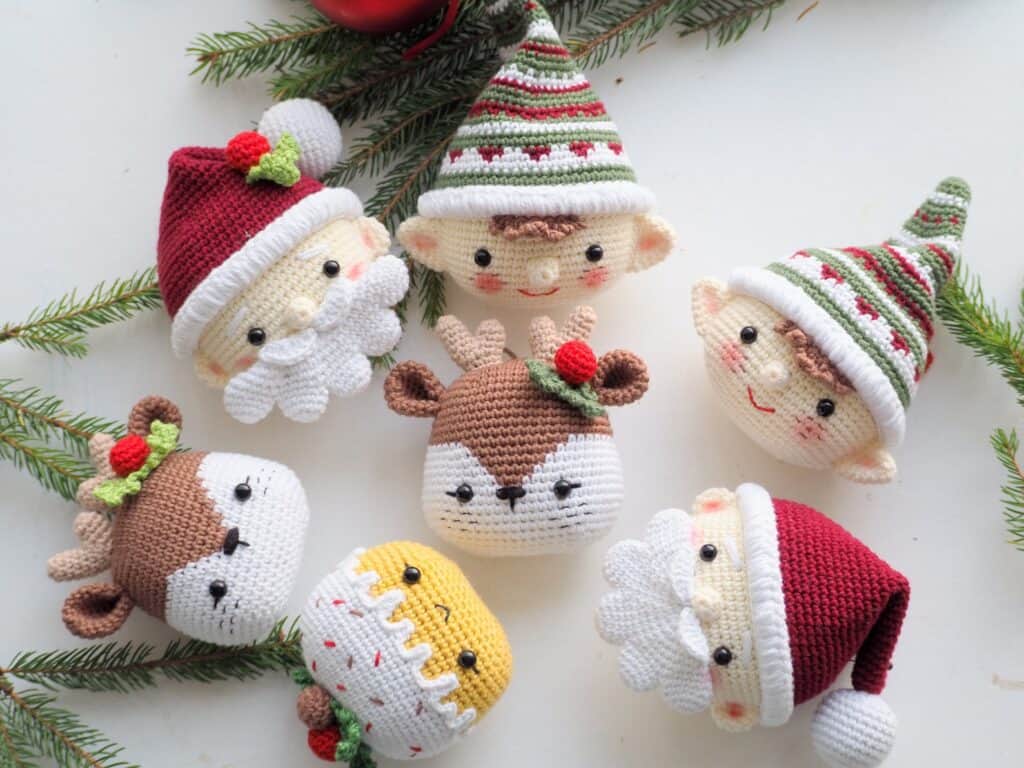 Photo Credit: Via Etsy
Make your own Christmas decorations in no time with this pattern! The instructions are easy to follow and feature everything you need in a PDF which consists of 4 patterns. You'll be able to make adorable Christmas decorations like an elf or reindeer, and all it takes is basic crocheting skills like chain stitch and a few other beginner-friendly skills. This comes with a 2.5 mm hook to make hanging it a breeze. You can expect it to feature colors such as brown, light brown, white, green, red, yellow, and black embroidery thread!
Photo Credit: Via Etsy
Make the most of your time this year with this simple knitted decoration! This comes with a PDF file with step-by-step instructions for crocheting and assembly is also featured. All you'll need are some basic crocheting skills, such as chain stitches and single/double crochet loops. It features colors such as red, mahogany, cream, green, yellow, blue, white, yellow, brown, dark brown, schachenmayr Boston, black, and white.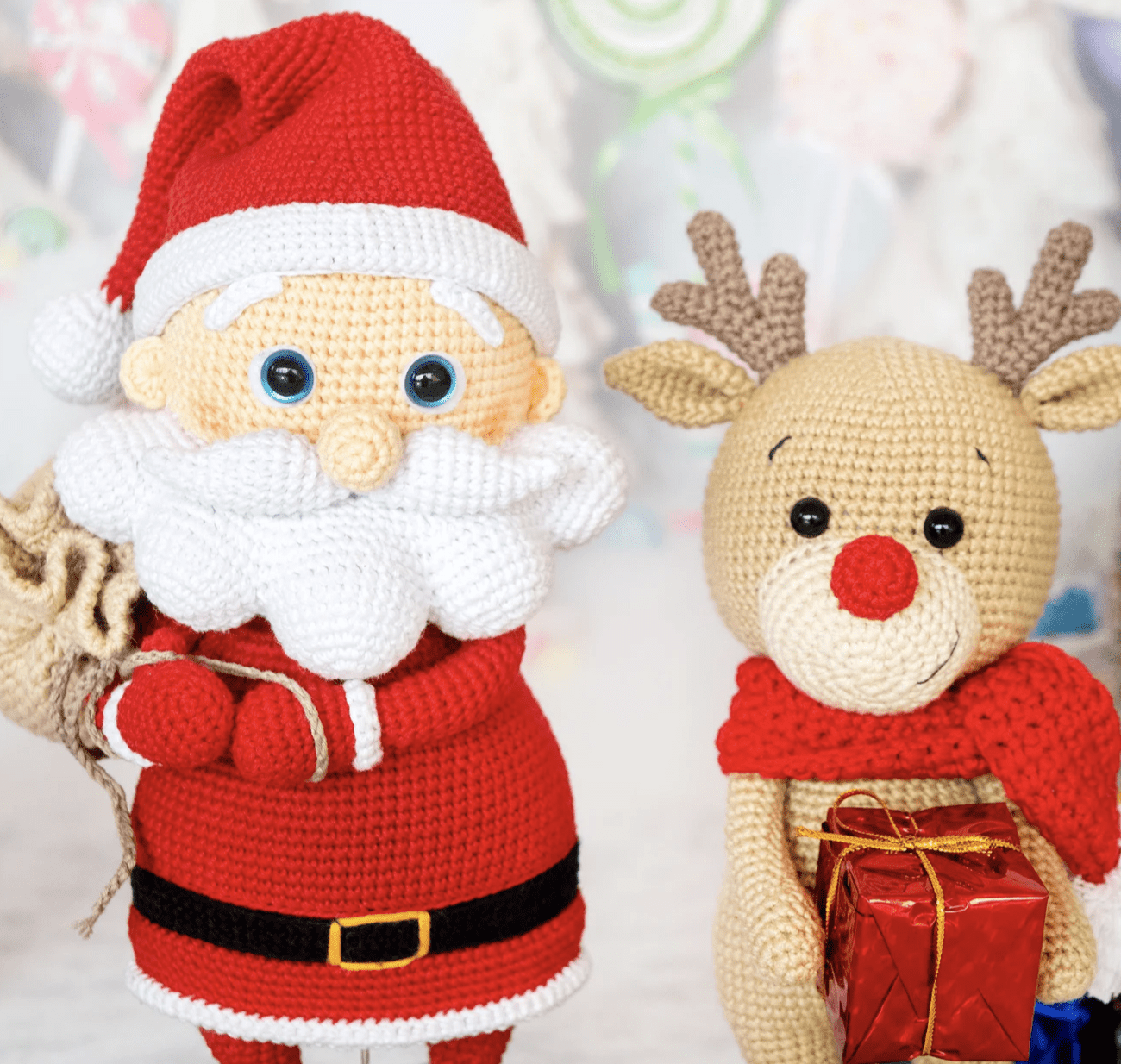 Photo Credit: Via Etsy
If you want to make an adorable toy for your child, this Santa Crochet Pattern is perfect. It also comes with a bonus Rudolph pattern so you can pair Santa with his favorite sidekick.
The Santa measures 28cm and the reindeer 20 cm. The pattern comes with lots of pictures showing where everything should go so mistakes won't happen while working through these fun projects.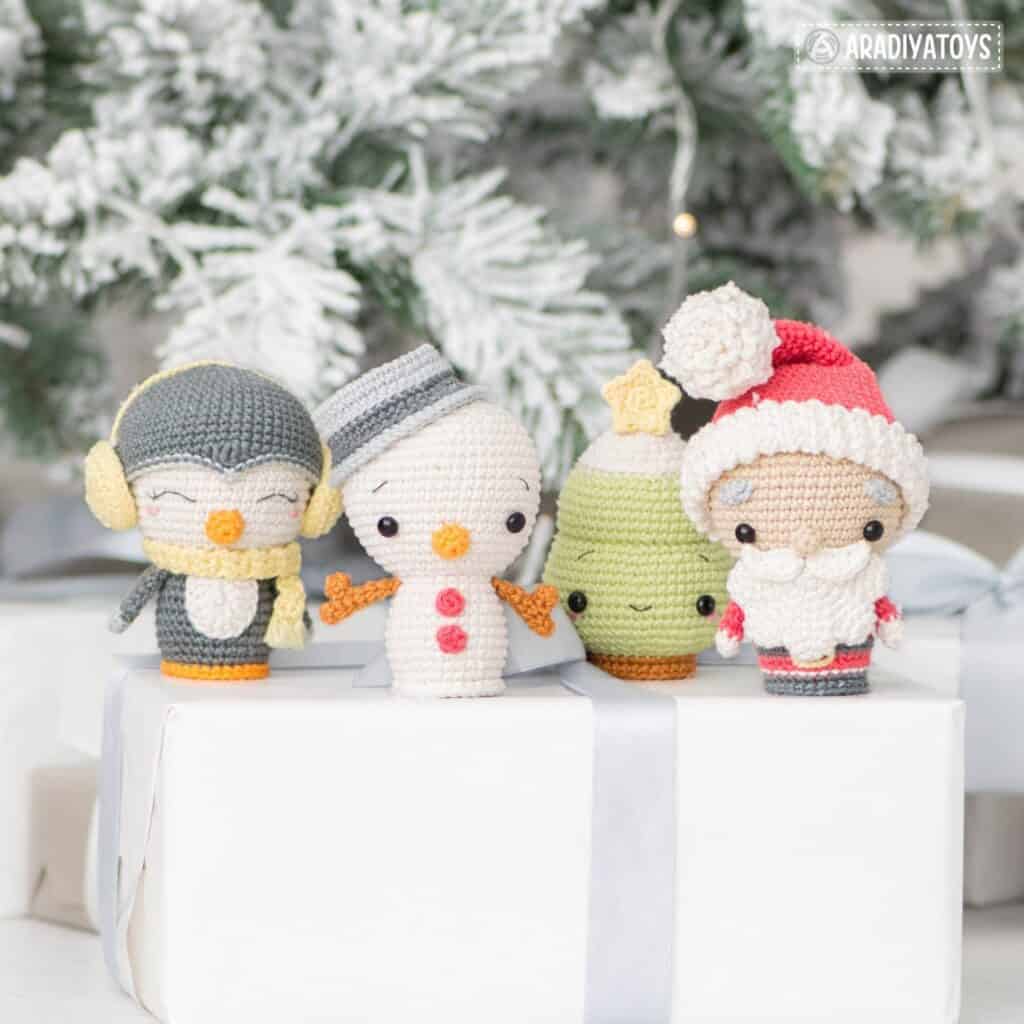 Photo Credit: Via Etsy
Christmas Minis – the third pattern from Aradiya Toys' new series of Christmas crochet mini-figures. These toys are perfect as decorations! The instructions can create four patterns: Mr. Santa, Mrs. Penguin, Mr. Snowman, and Mrs. Christmas Tree. Materials needed feature size 2mm hook (for each figure plus any colors desired), needle, cotton, stuffing, pin, black glass, or safety eyes.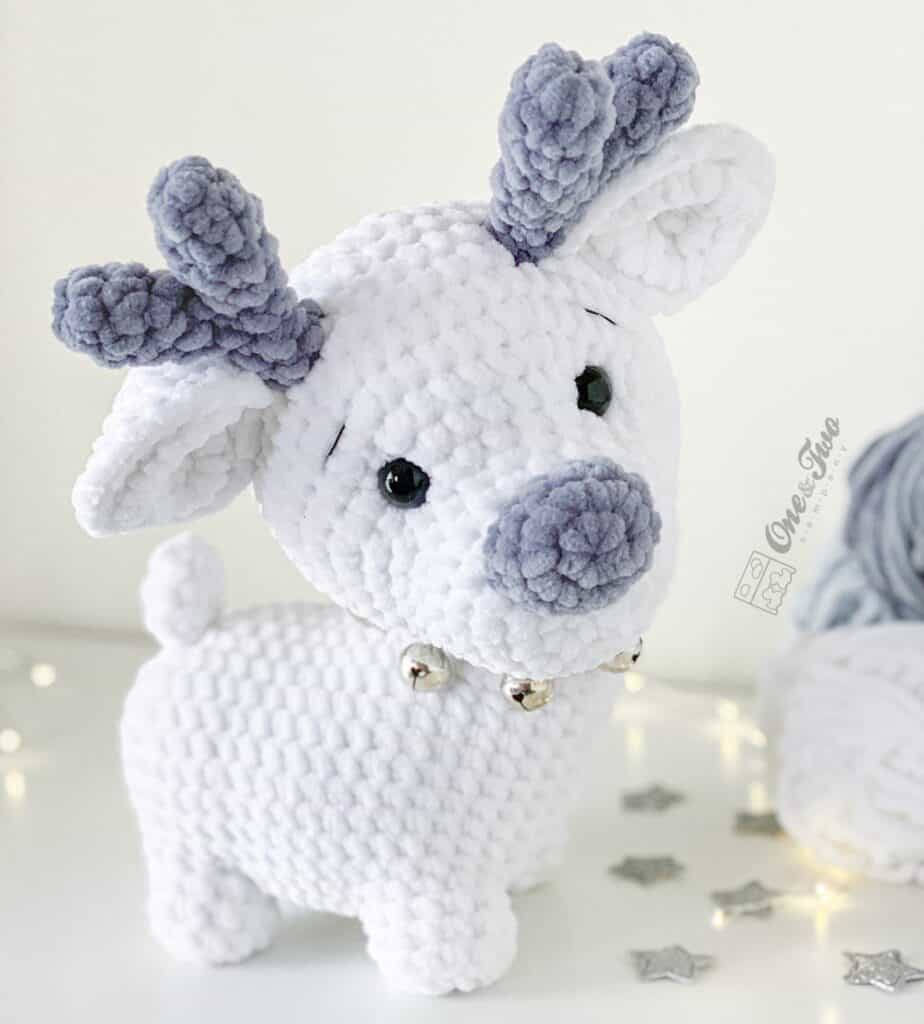 Photo Credit: Via Etsy
Milo is a small reindeer who aspires to pull Santa Claus' sleigh. He practices often in the forest, and all of his friends know that if you listen carefully, you can hear him training with jingle bells! Would you like to meet Milo? This pattern features five languages – German, English, Spanish, Dutch & French. The certificate of adoption can be printed in any of the five languages. An advanced skill level at medium difficulty. They measure as the following: Little: 5.9 inches Medium: 8.2 inches Big: 12.6 inches These patterns and sizes make it suitable for children of all ages.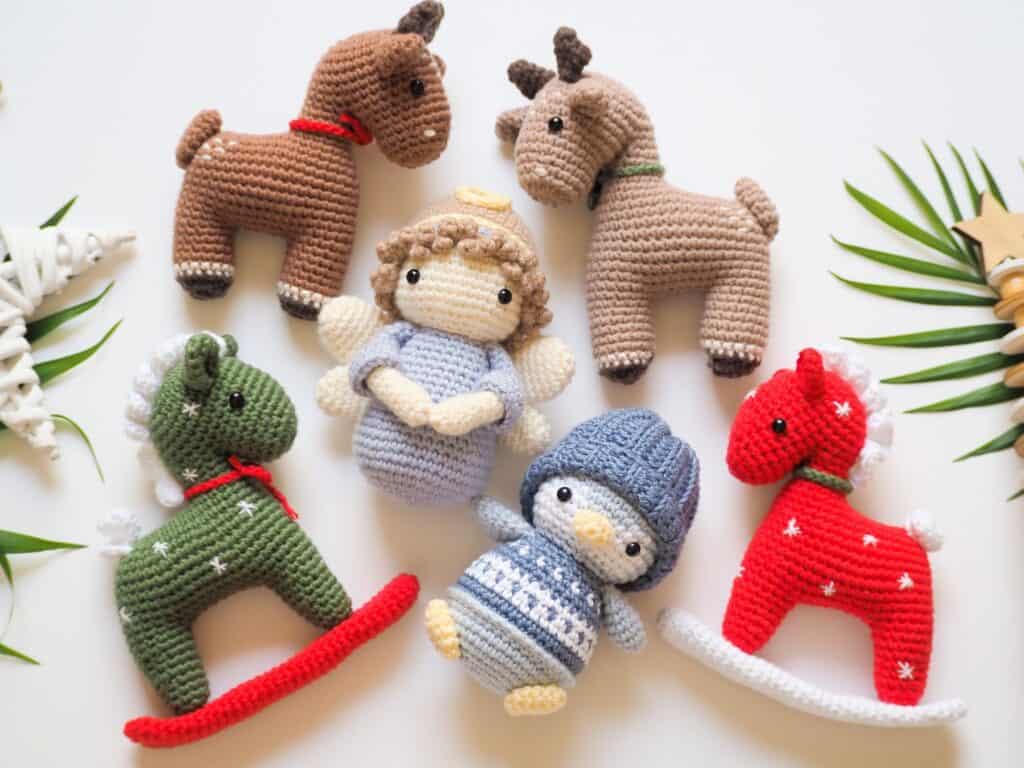 Photo Credit: Via Etsy
This rocking horse is the sweetest cuddly ornament for your holiday tree. But, of course, you definitely won't want to make just one, so thankfully, they have featured four patterns like a reindeer, penguin and angel in this handy PDF guide that contains instructions on how to crochet them to life! Perhaps even some elves hooves if you're feeling good because these little guys will be perfect! Of course, you should know how to do double crochet before buying this.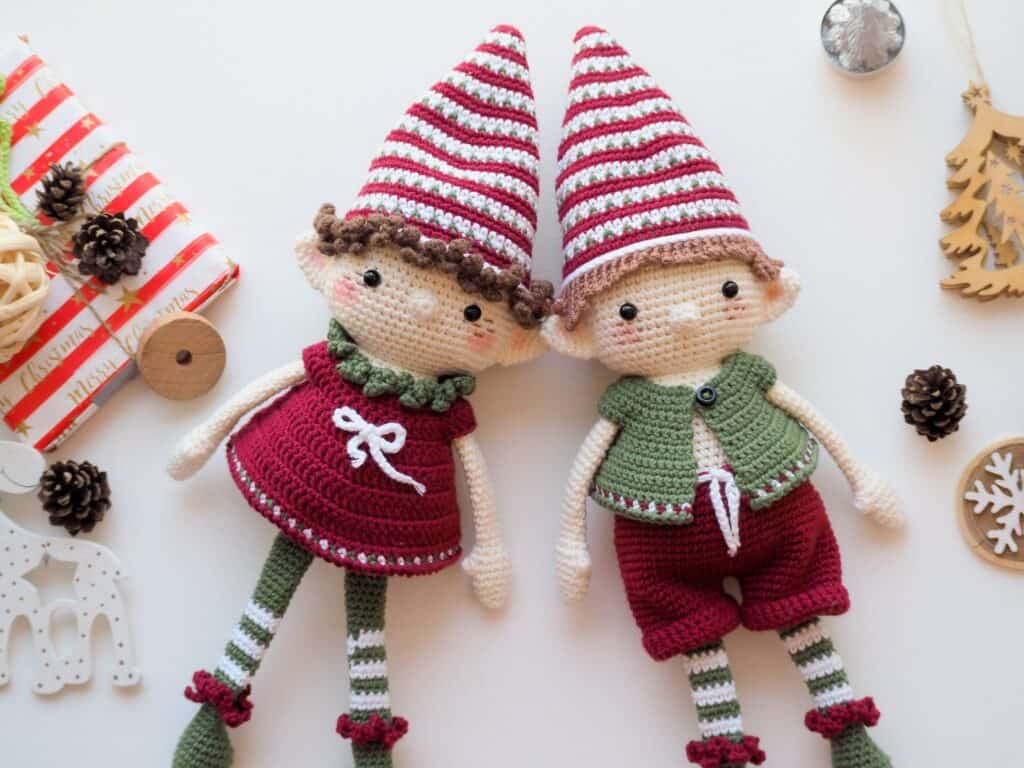 Photo Credit: Via Etsy
Have you ever wanted to be an elf in the winter wonderland? Creating your own is simple! This PDF features instructions on how to crochet one of these adorable little guys. All that is required are basic skills like chain stitch, single crochets (or chains), double stitches, and puff stitched pieces with increases or decreases for shaping. They've even featured some ideas about what colors go best together. Just remember not to be too light because he needs something thin but also warm enough when paired up against all those snowflakes flying around.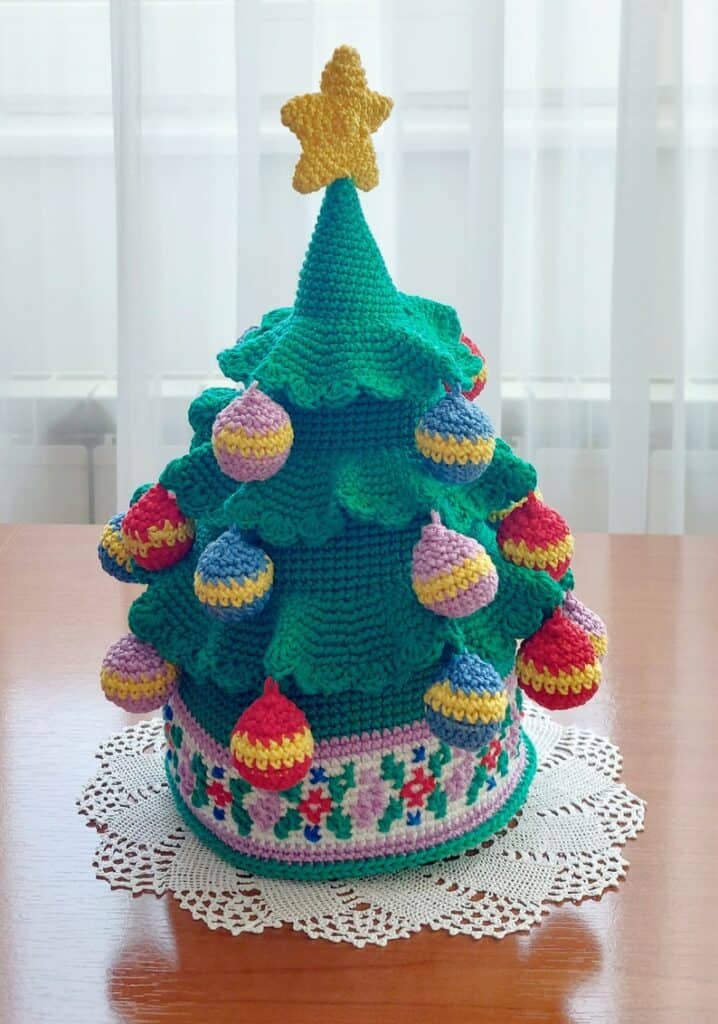 Photo Credit: Via Etsy
Crochet a beautiful Christmas tree with this free pattern! This easy-to-follow guide will teach you how to crochet an amigurumi for your home. Get started at any point by following the instructions carefully, then finish by embroidering leaves onto each branch using black thread or extra yarn as appropriate. The size of the tree is 27cm (10.6 inches) tall when made with the indicated yarn. Feel free to make changes as needed, as other styles may work better depending on what type of style suits you best.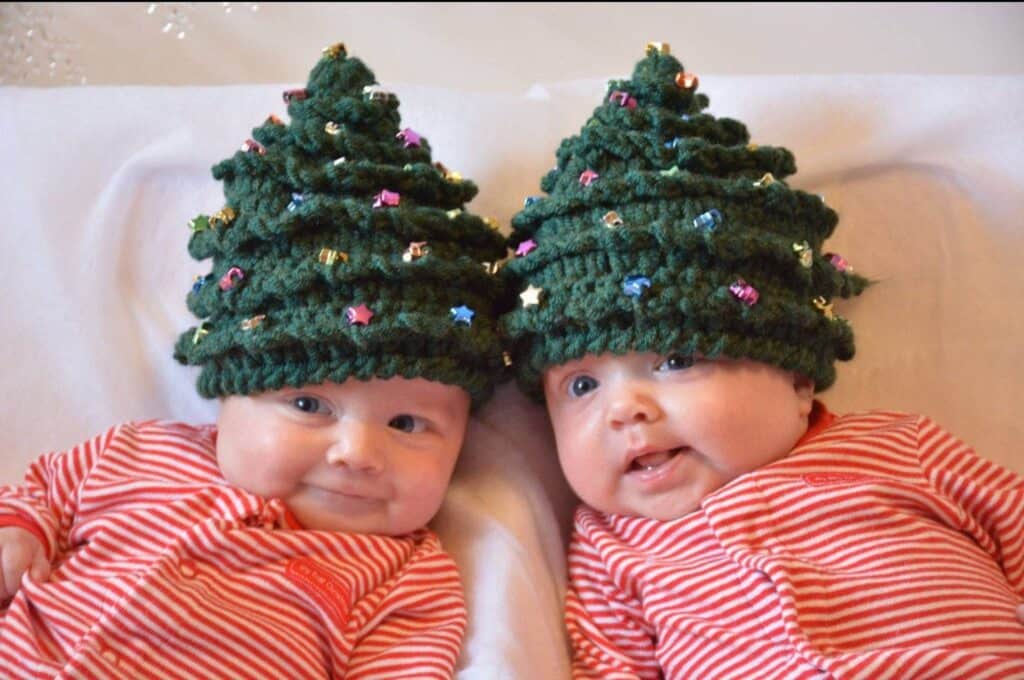 Photo Credit: Via Etsy
This cute crochet Christmas tree hat is so much fun to make. The pattern is sized from Newborn to Teen/Adult; the pattern features a simple beading technique and tutorial for working a reverse single crochet stitch. During the holidays, your little one will look adorable in this pattern! It is also available in circumferences ranging from 14″ to 22″! They'll treasure it forever because of how special you made their day by giving them such a beautiful keepsake that comes straight out of captivity on Santa's sleigh pile.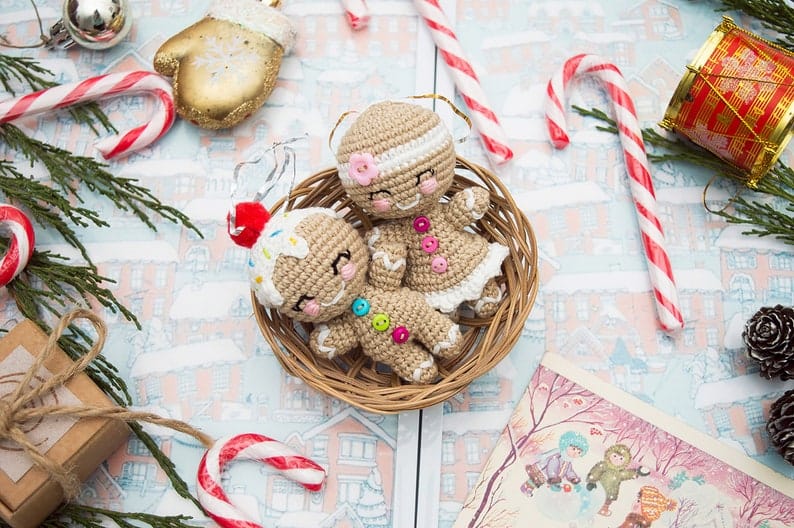 Photo Credit: Via Etsy
This Crochet gingerbread girl pattern for Christmas ornaments is perfect for any tree this holiday season! This PDF will be available to download immediately after purchase! Depending on the yarn used, the gingerbread's size will differ. This crochet pattern has a comprehensive tutorial on how to make a crocheted gingerbread man.This will feature photographs and a list of required supplies. However, it does not contain crochet lessons.
At this time of year, everyone is looking for the perfect gift. With the help of these holiday crochet patterns, you can enjoy giving gifts that are handmade with love.
These projects will show your friends and family just how much effort and care went into each gift they receive this holiday season. There is something here to suit everyone's tastes so get ready to start crocheting!
You Might Also Like