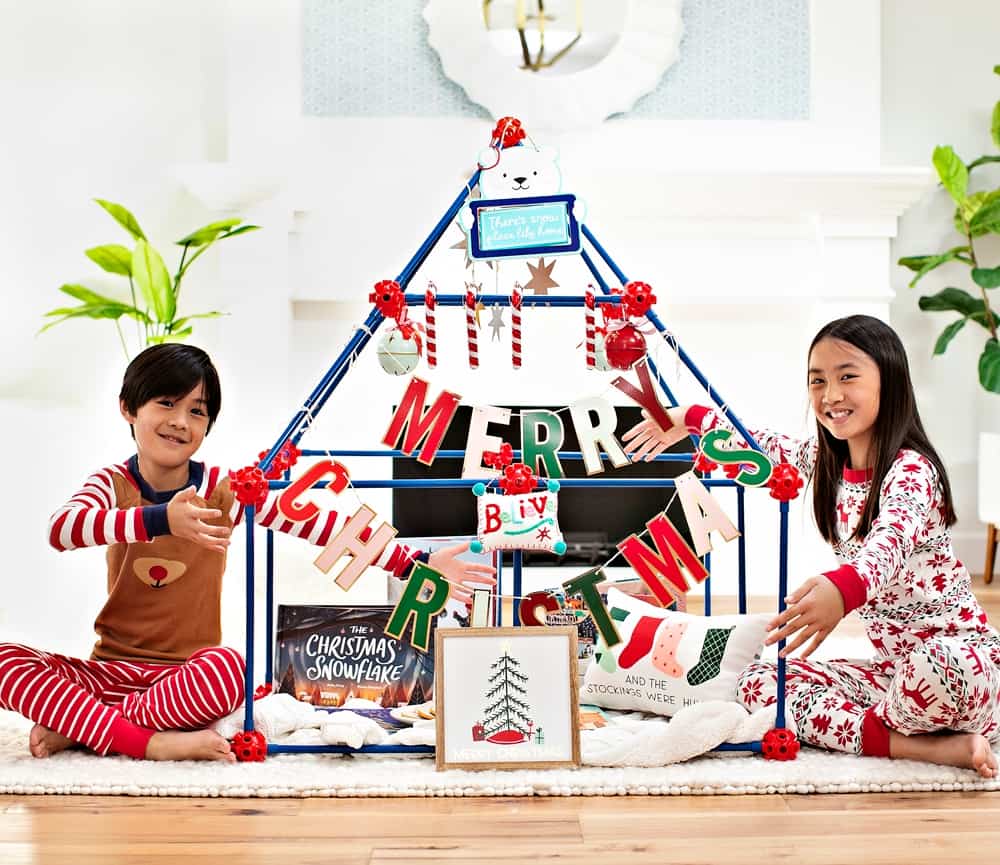 This post is sponsored by Lakeshore Learning. As always, all thoughts and opinions are my own. Thank you for helping me support the brands I love.
Grab a
coupon for 25% off
a single non-sale Lakeshore Learning item good through 3/31/20! Or use code 6983 at checkout.
The collection features a wide selection of unique learning toys and gifts for ages 0-11
Watch the video below to see how easy it is to build with the Ultimate Fort Builder.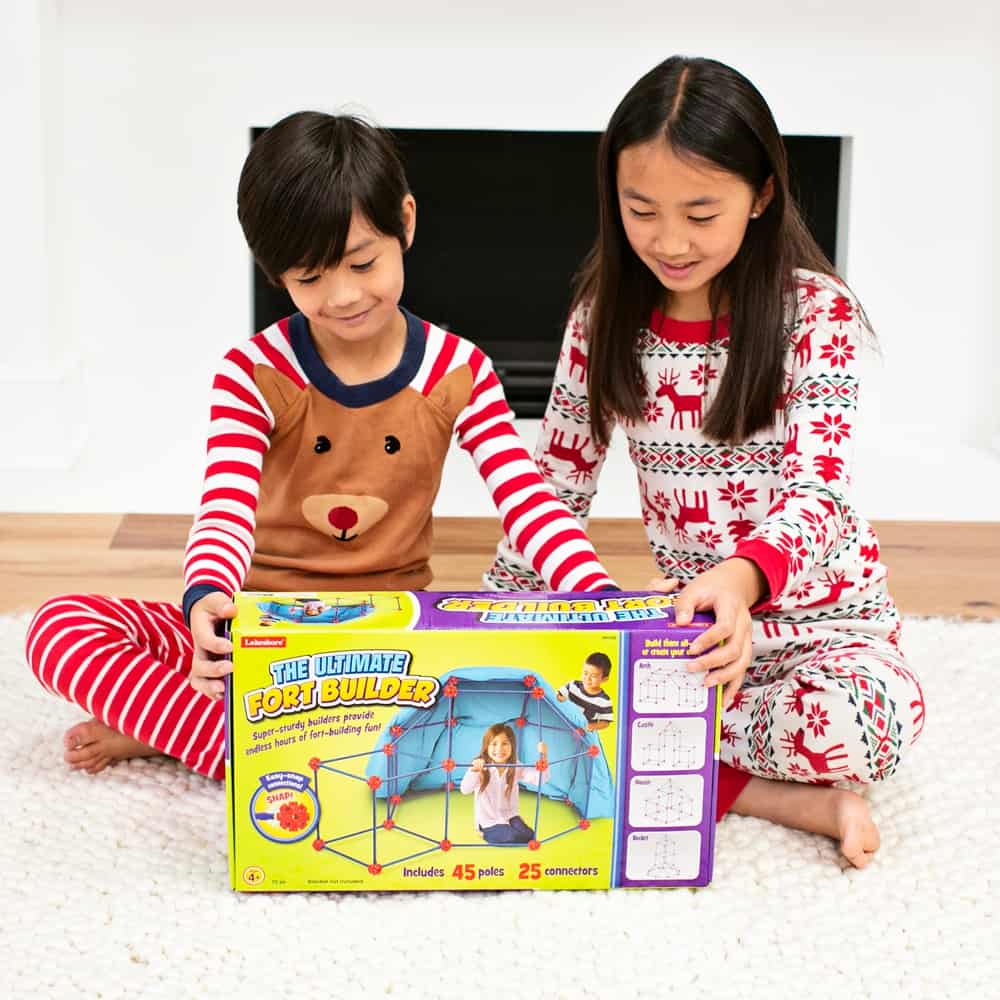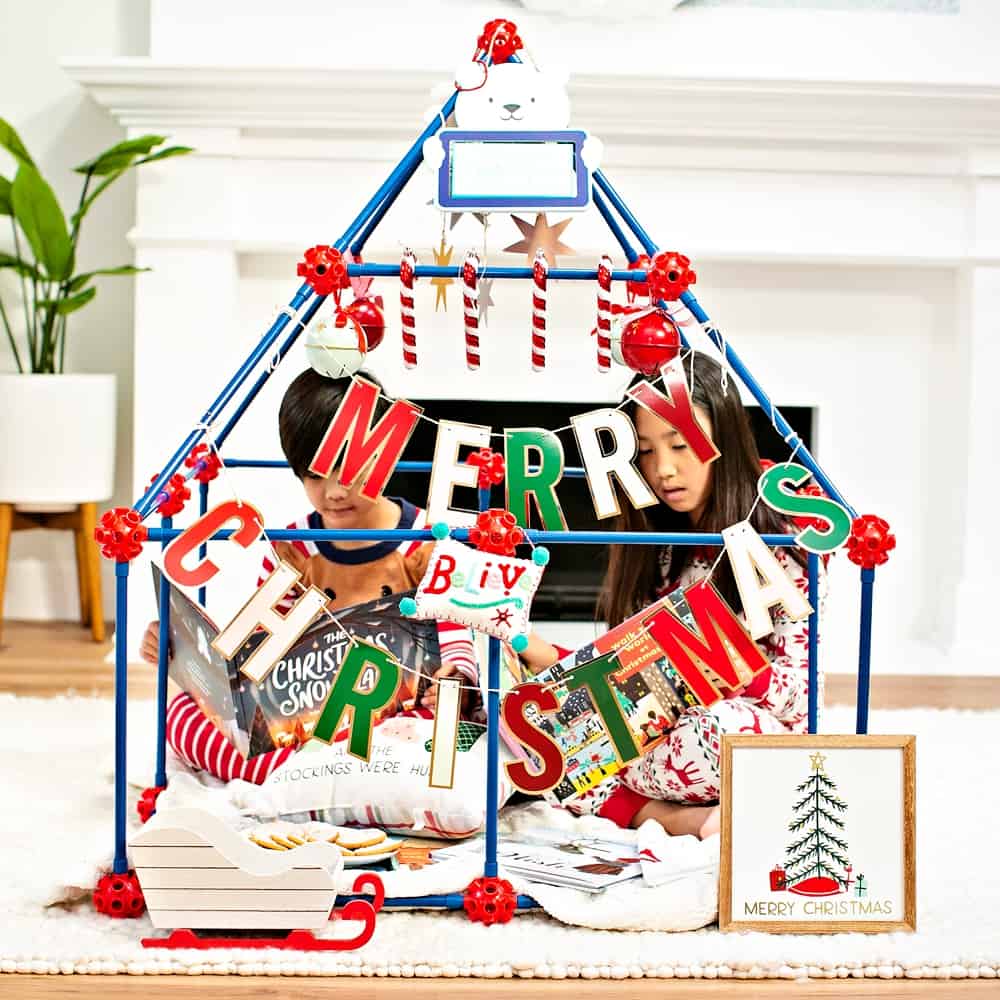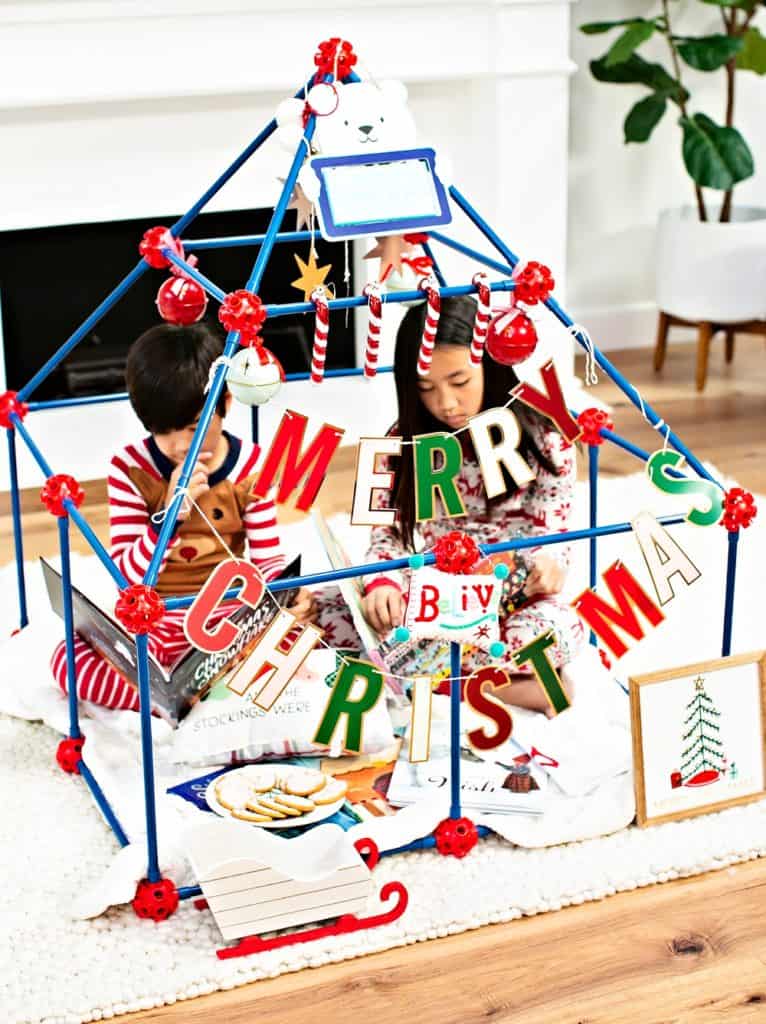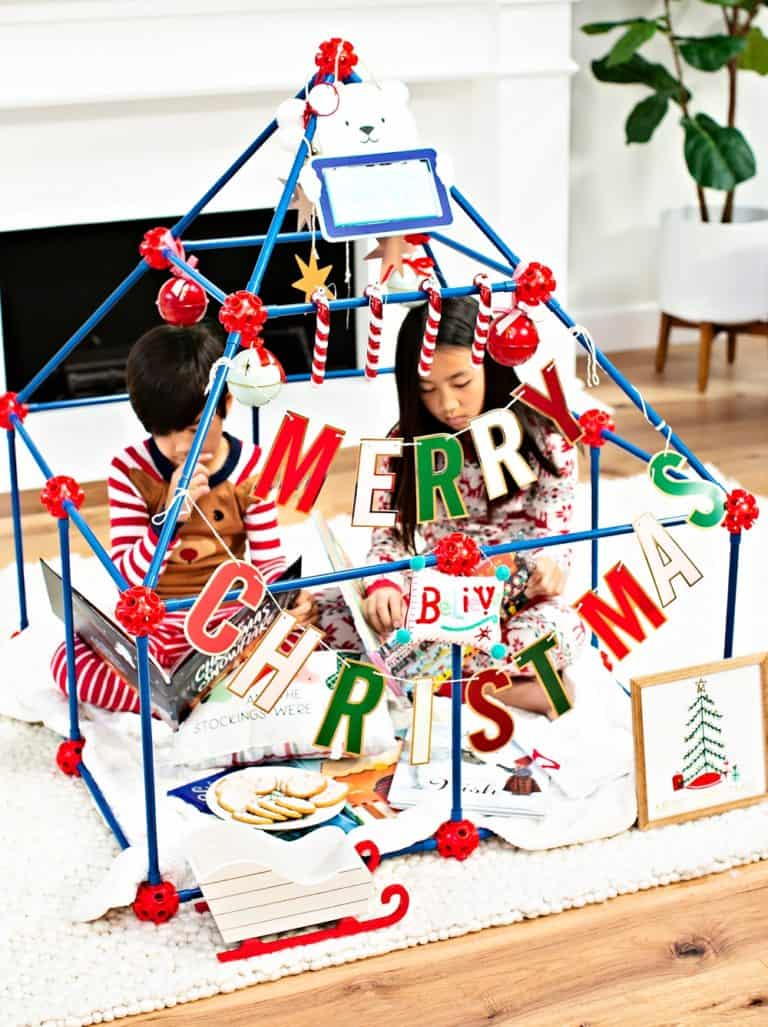 Finding a learning toy that is age-appropriate for all my children is something that is always on my radar. Not only does it encourage us to interact together and not have to be split apart for learning fun, but it also means that we all get to use our minds and work side by side to create something really cool.
As most of you know from my previous posts, I'm also looking for a company and toy that is educational and fun at the same time. This is why we love the toys that are offered by Lakeshore Learning!
Our latest and greatest Lakeshore Learning activity? The Ultimate Fort Builder.
We had so much fun creating forts together and we're so pleased with the results. And since the holidays are coming up, we knew it was the perfect learning toy and structure to get excited about the Christmas season.
If you're interested in thinking of other great ways that you can build and use this toy, here are some positives about why you should have this Lakeshore Learning activity on your radar.\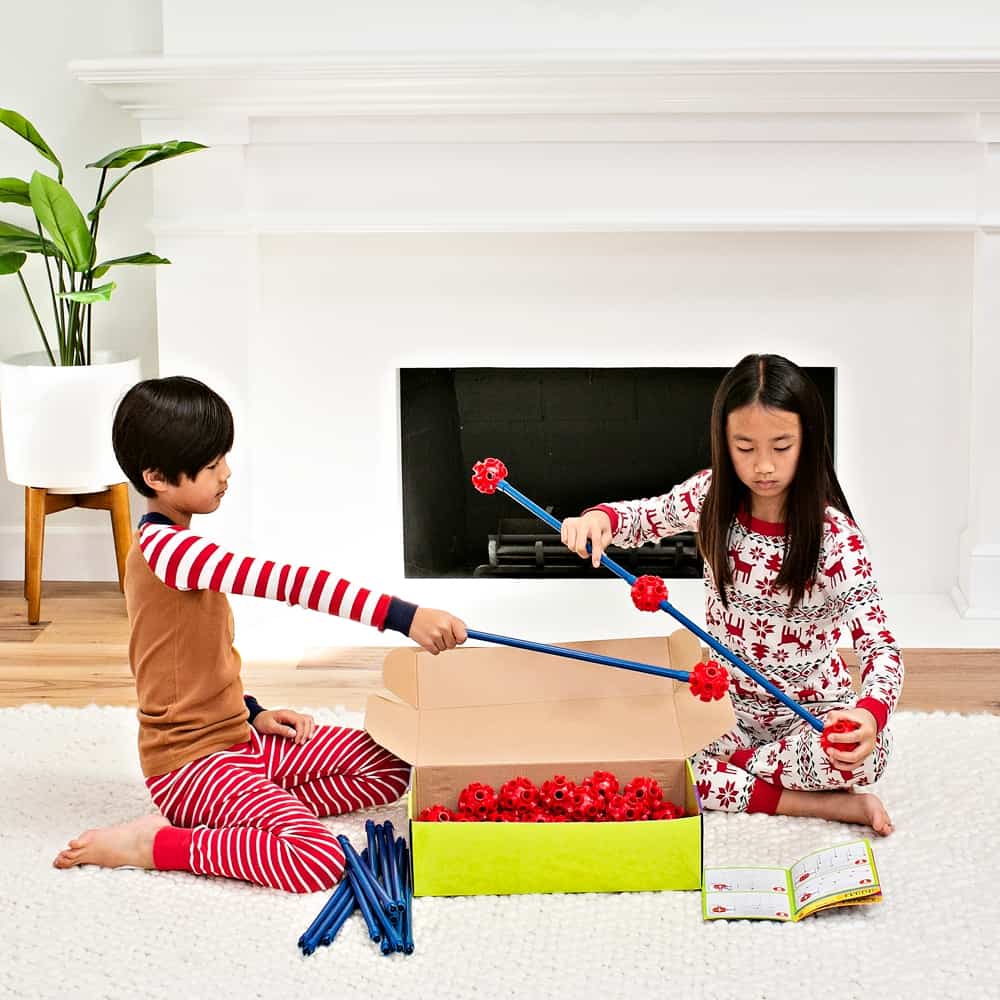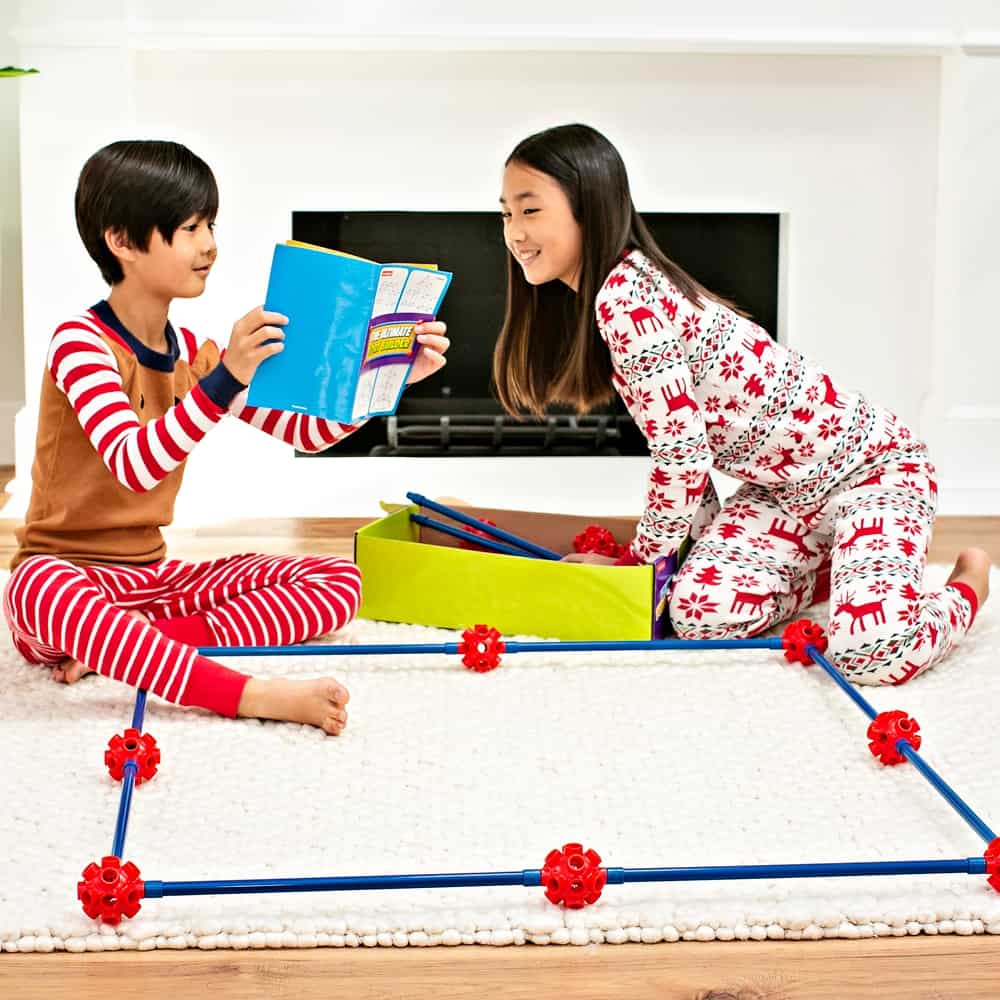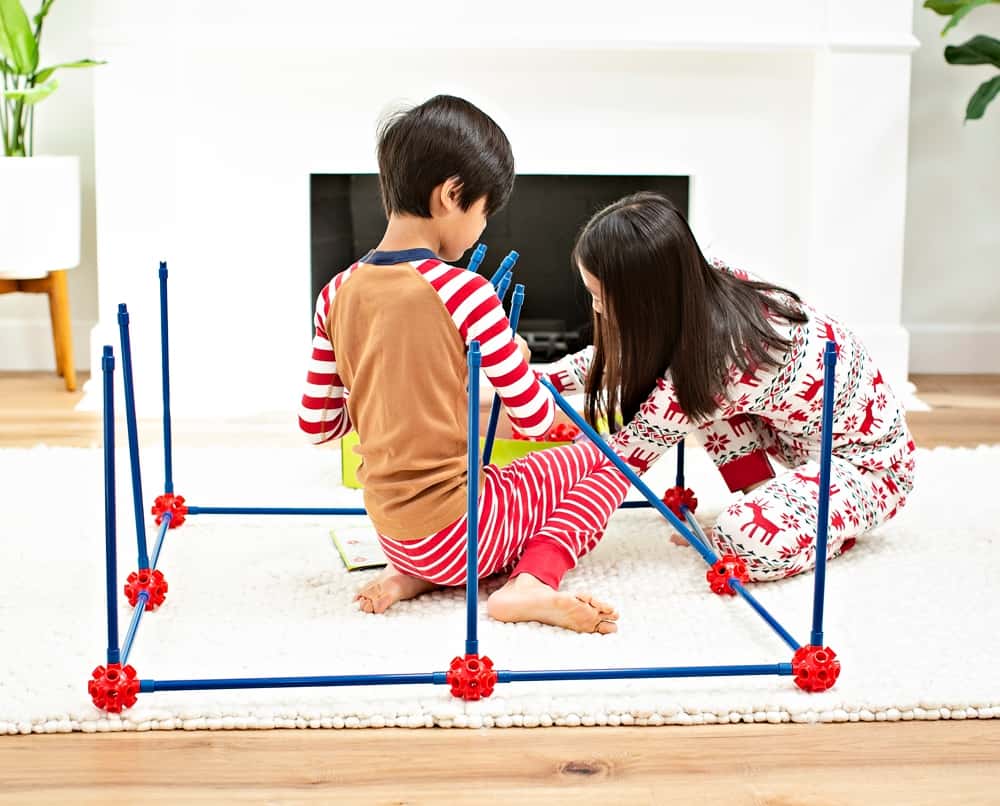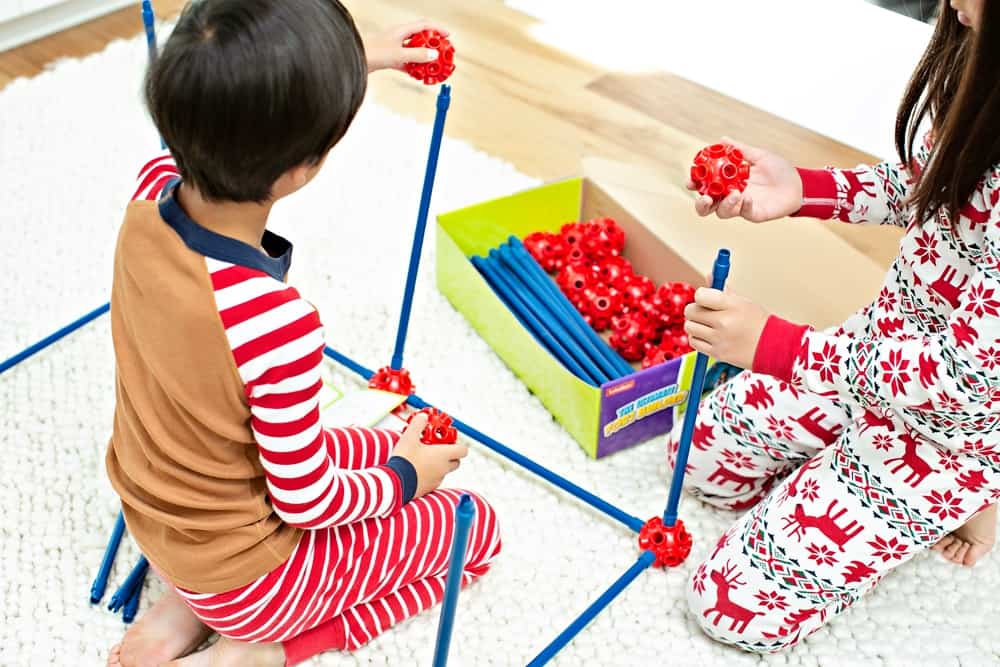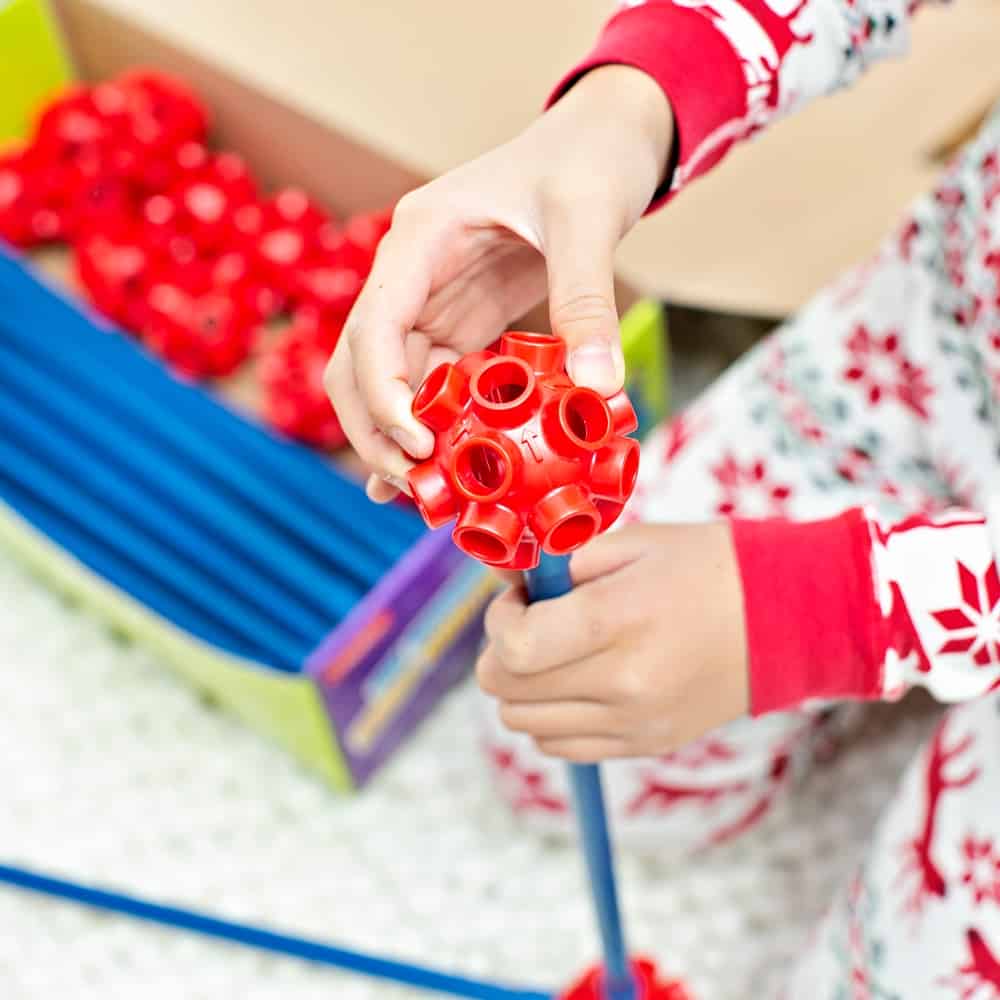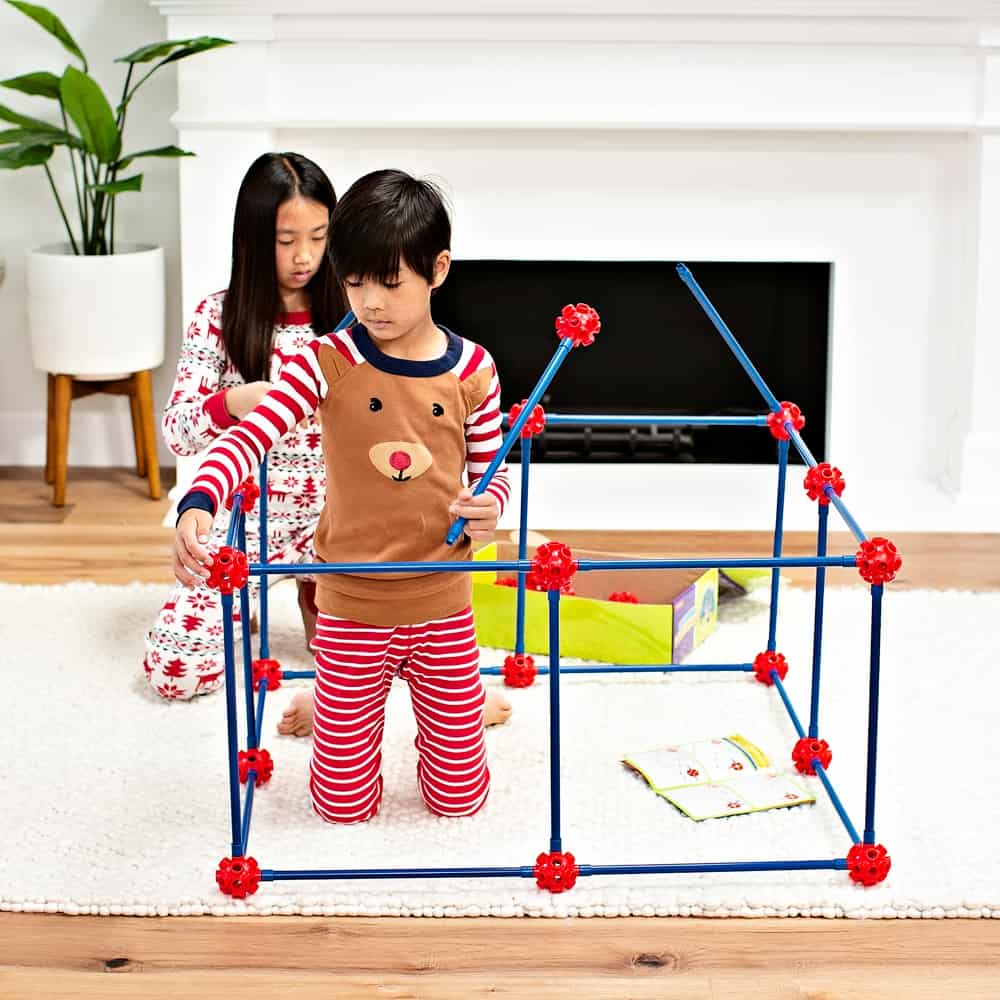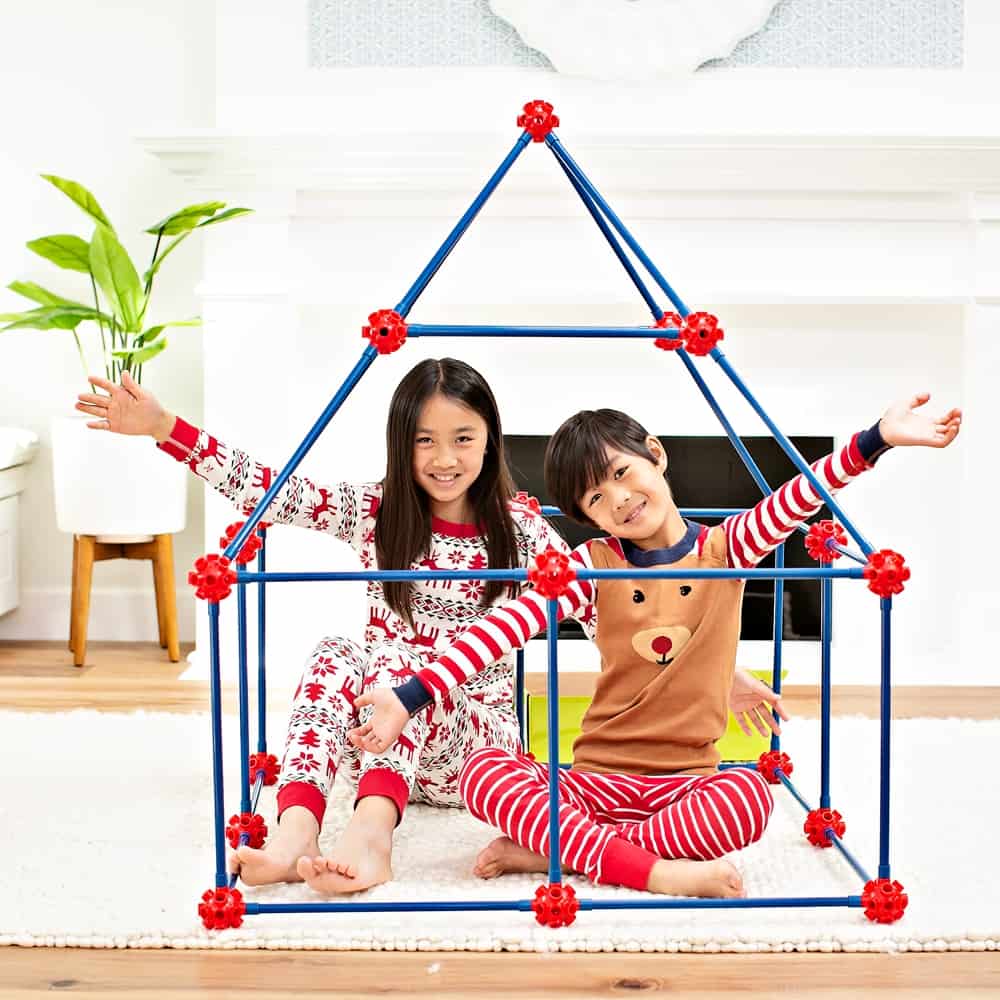 Top Reasons to Create The Ultimate Fort Builder Together
Do you remember building blanket forts when you were a kid? So many great memories, right? This Ultimate Fort Builder is that same sort of concept but just built in a more efficient and user-friendly way.
In our holiday fort, we kept it simple because we wanted to string lights, garlands and ornaments around it, but for any occasion, a blanket is a must! So fun for hide and seek, creating a cozy reading nook, or a little hideaway for kids.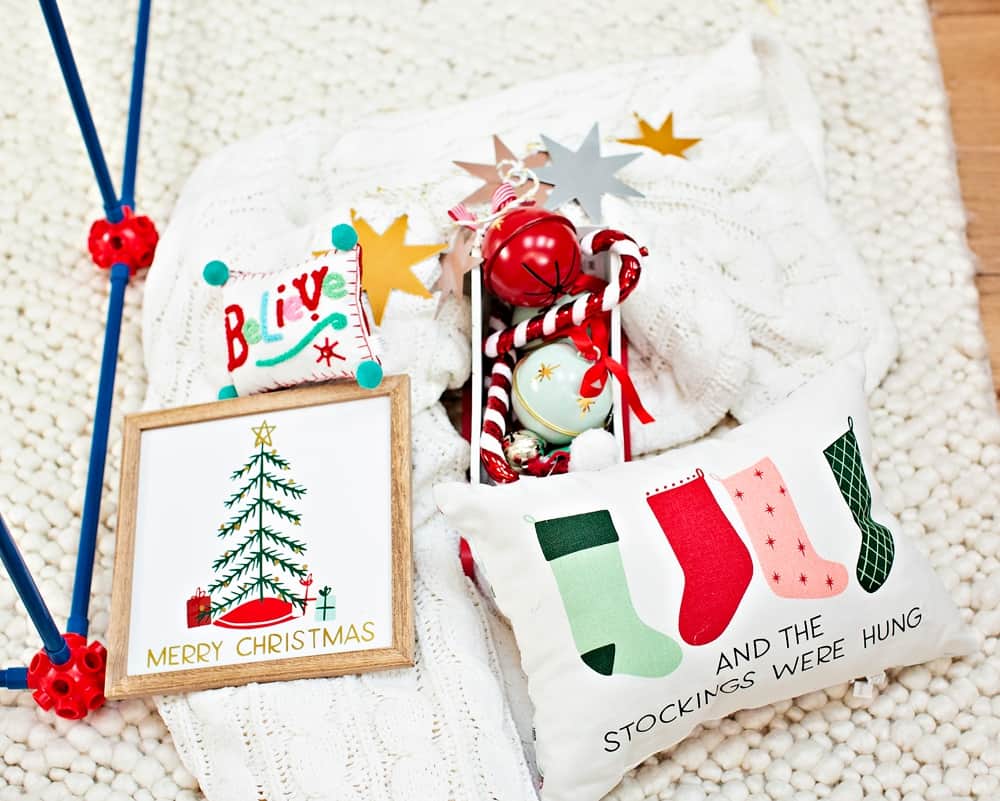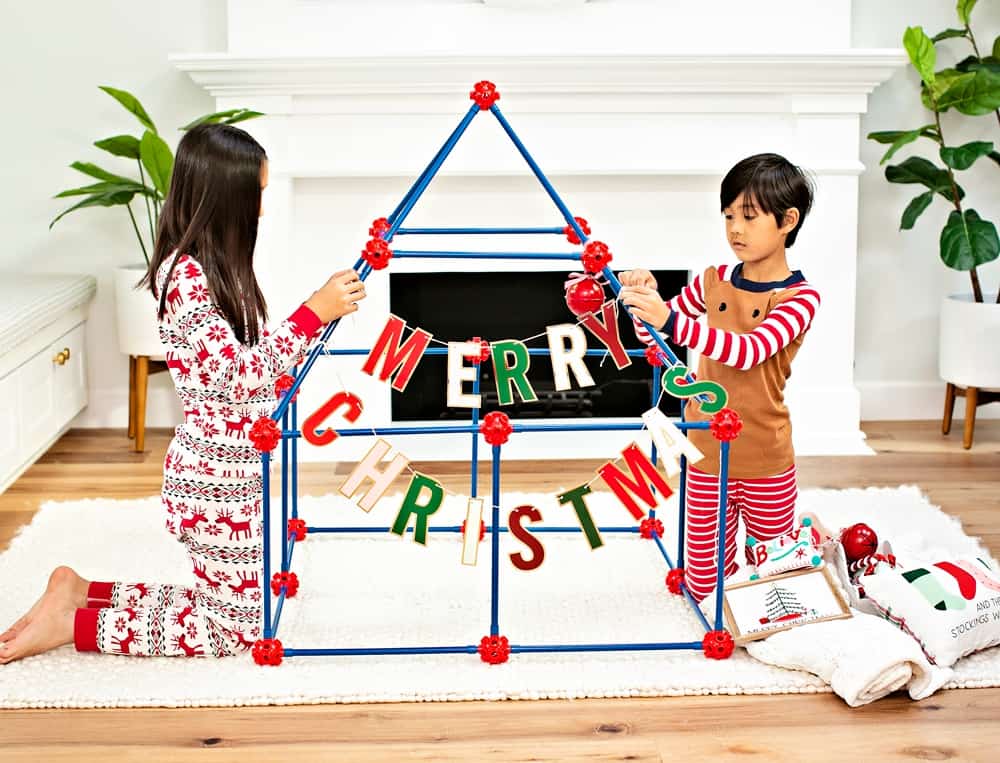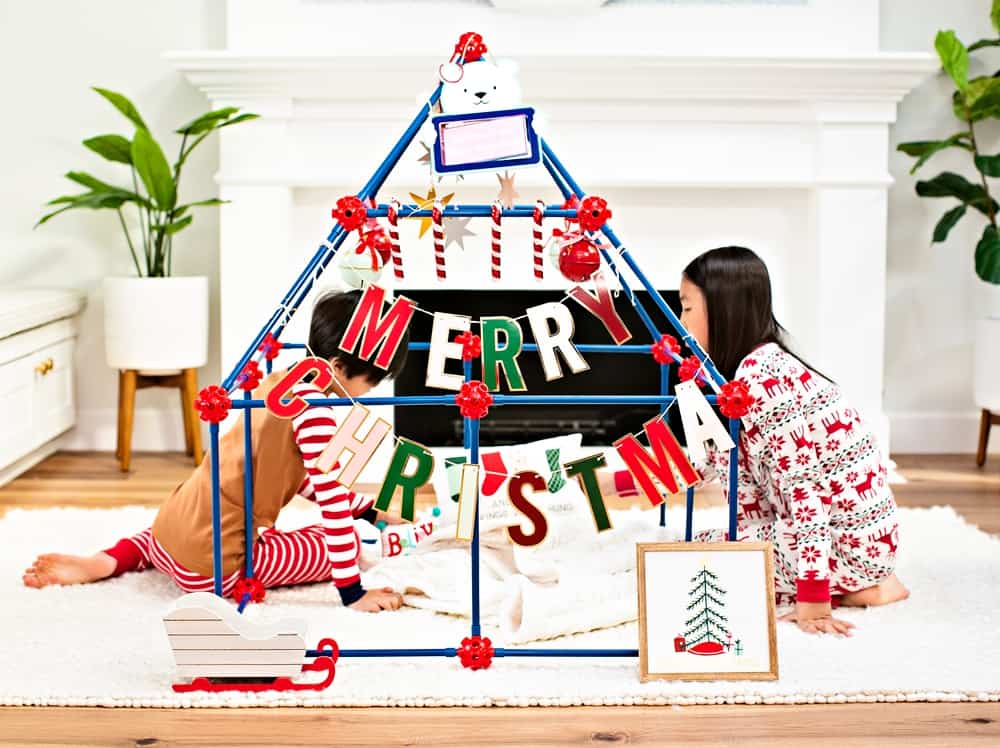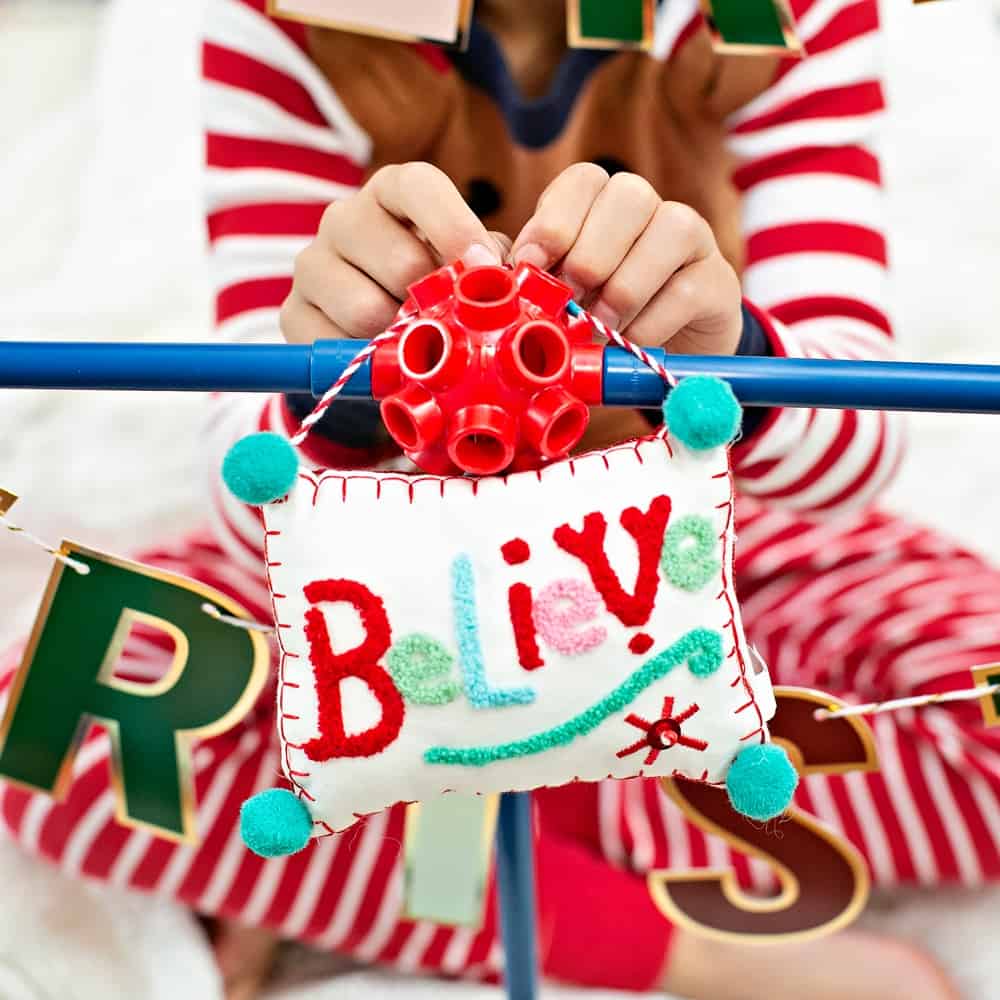 The Ultimate Fort Builder is strong and sturdy.
I love knowing that the fort is built to last. This means that my kids will have days upon days playing inside and around the fort without any worry of it falling down or toppling over. And in addition to that, it's really simple to put together. The poles literally click into the many holes around the red ball connectors. That's it! No strings, mechanics, or complicated tools.
By the way, you get 45 poles and 25 connectors so there are endless possibilities to create and play!
It really is the ultimate easy way to build a fort. Your child will gain great confidence knowing that they're able to build their own fort without any parental help at all! (although you should always supervise, just in case!)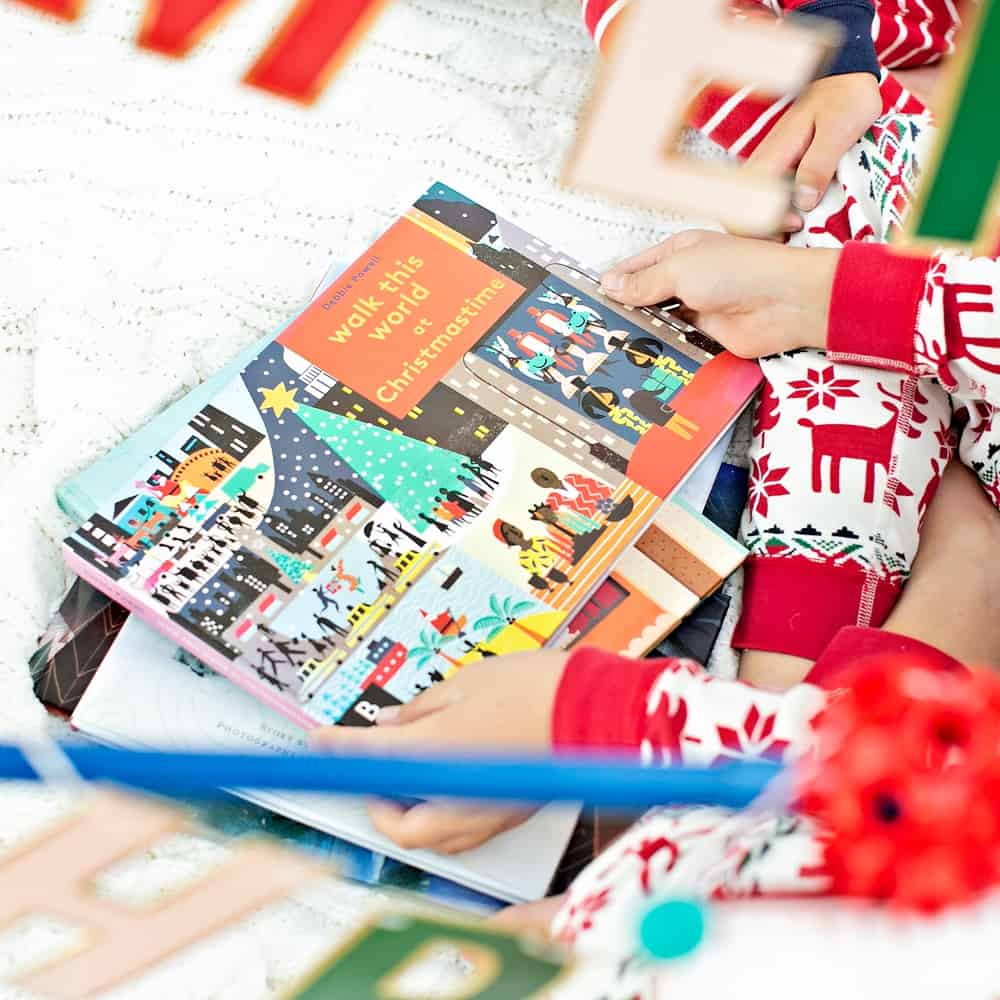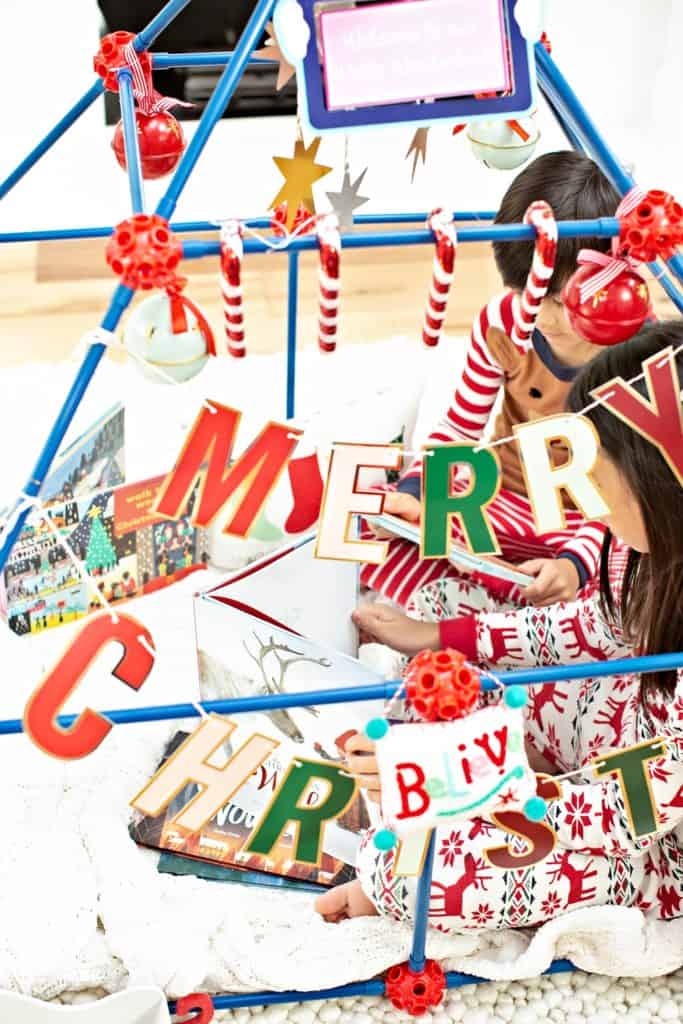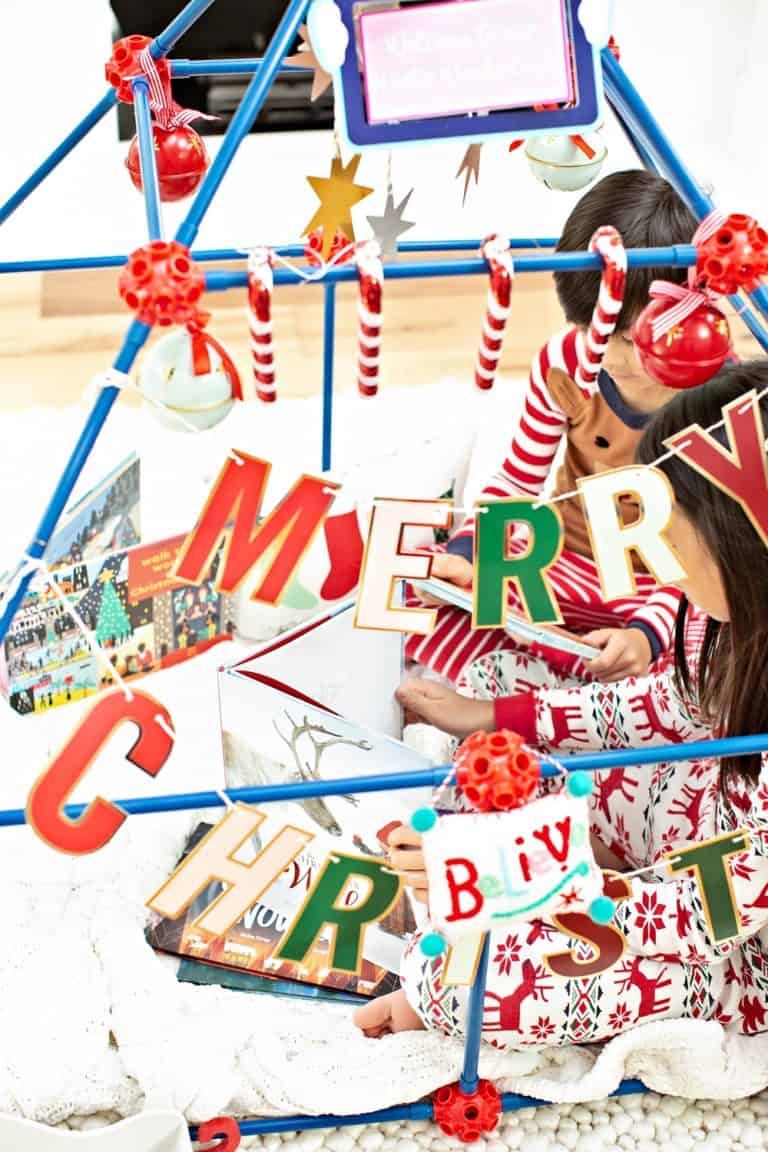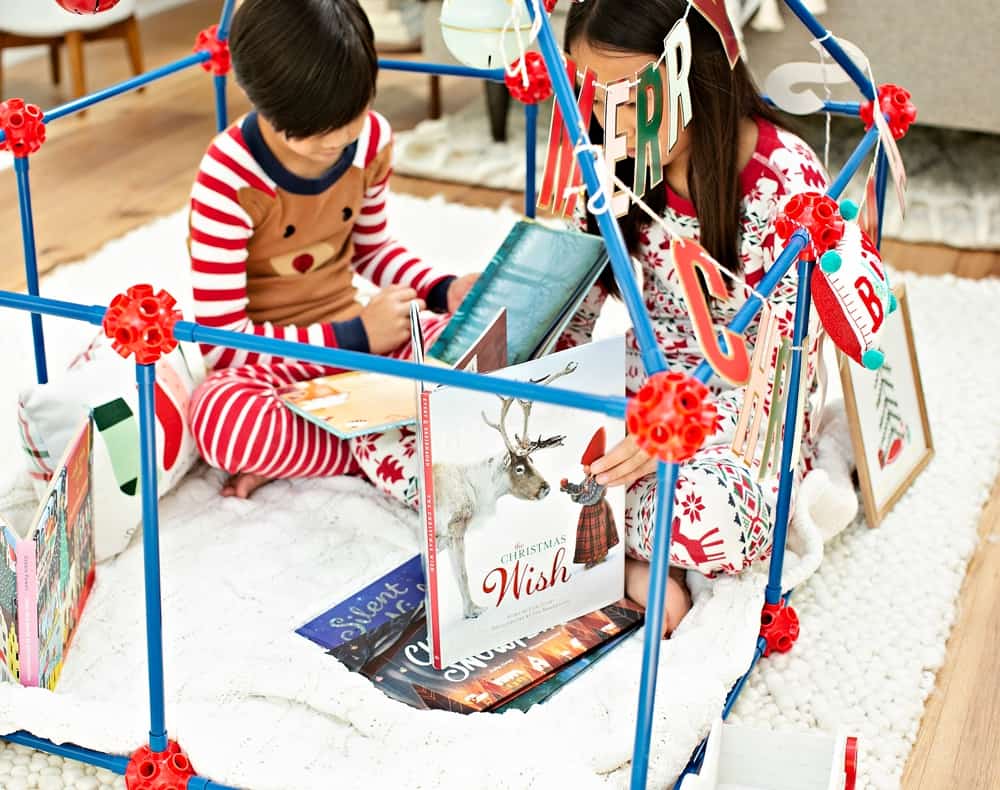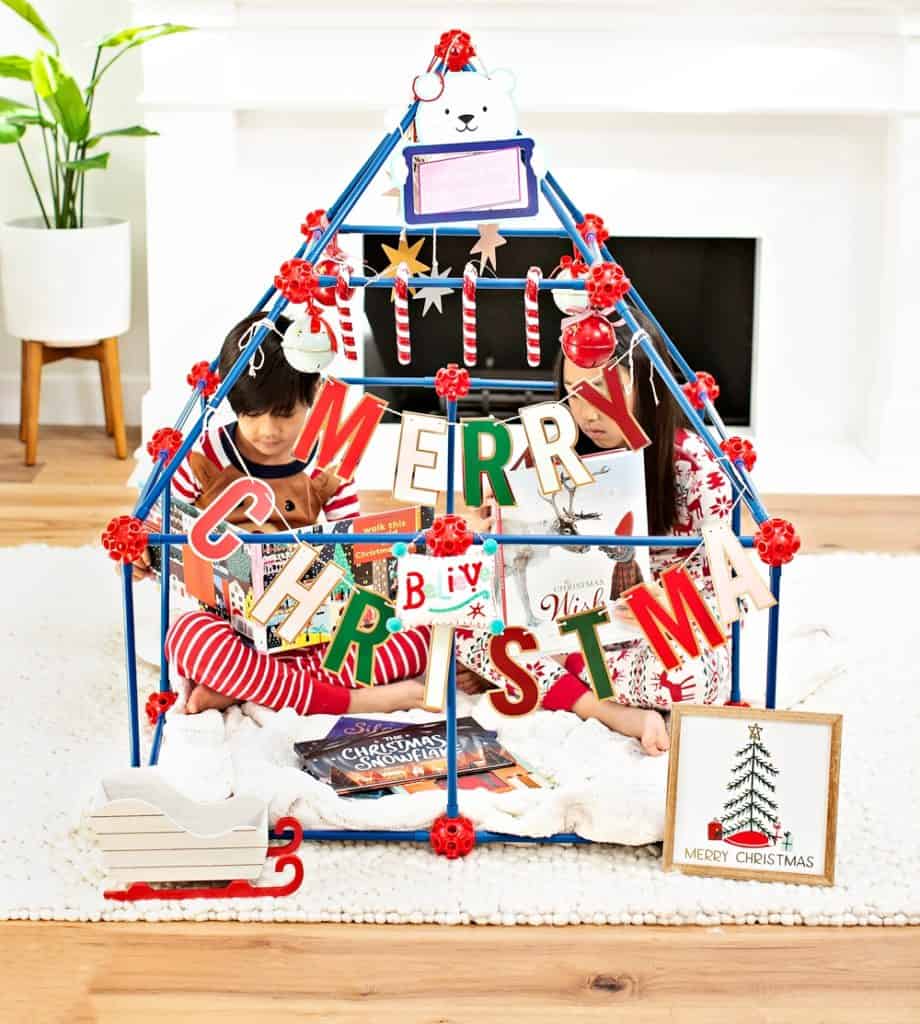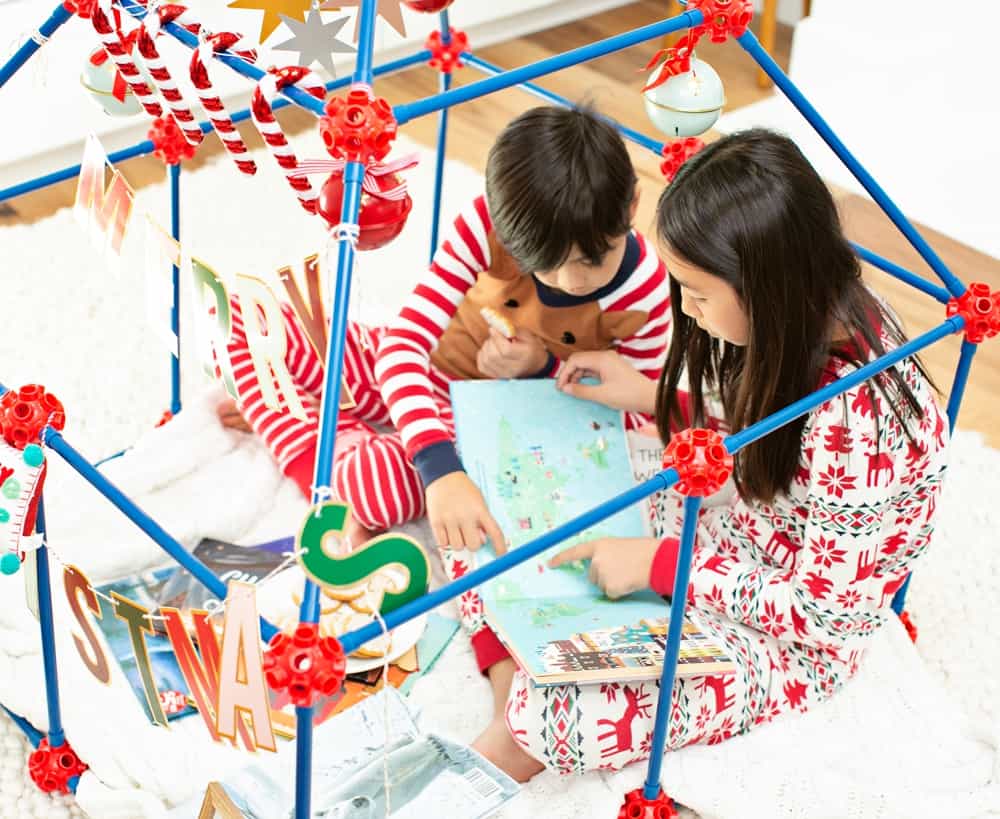 The Ultimate Fort Builder is perfect for imaginative play.
The theme of the fort can literally change every day. As you can see from our photos and video, we set up our first to be a Christmas theme. We decked it out with holiday decorations, hot chocolate, Christmas books, and warm and snuggly blankets. We had a blast turning it into a beautiful Christmas scene and cozy holiday reading spot!
Another super fun idea is to hang some holiday lights around it because this would be such a cool feature to have added on for when the lights are turned of! We actually did this and the kids were fascinated by the magical scene, especially my toddler son!
As you can tell, the sky is really the limit on what the fort can be created and used for. You can even have it be a place to leave milk and cookies for Santa!
If you're looking for a great interactive activity and toy that will appeal to a wide range of ages, the Ultimate Fort Builder is a great choice. It's strong high quality and gives your child the chance to build their own imagination station!
If you're looking for a great purchase that will provide your children with hours of fun and learning, this is the ultimate holiday gift for kids this season.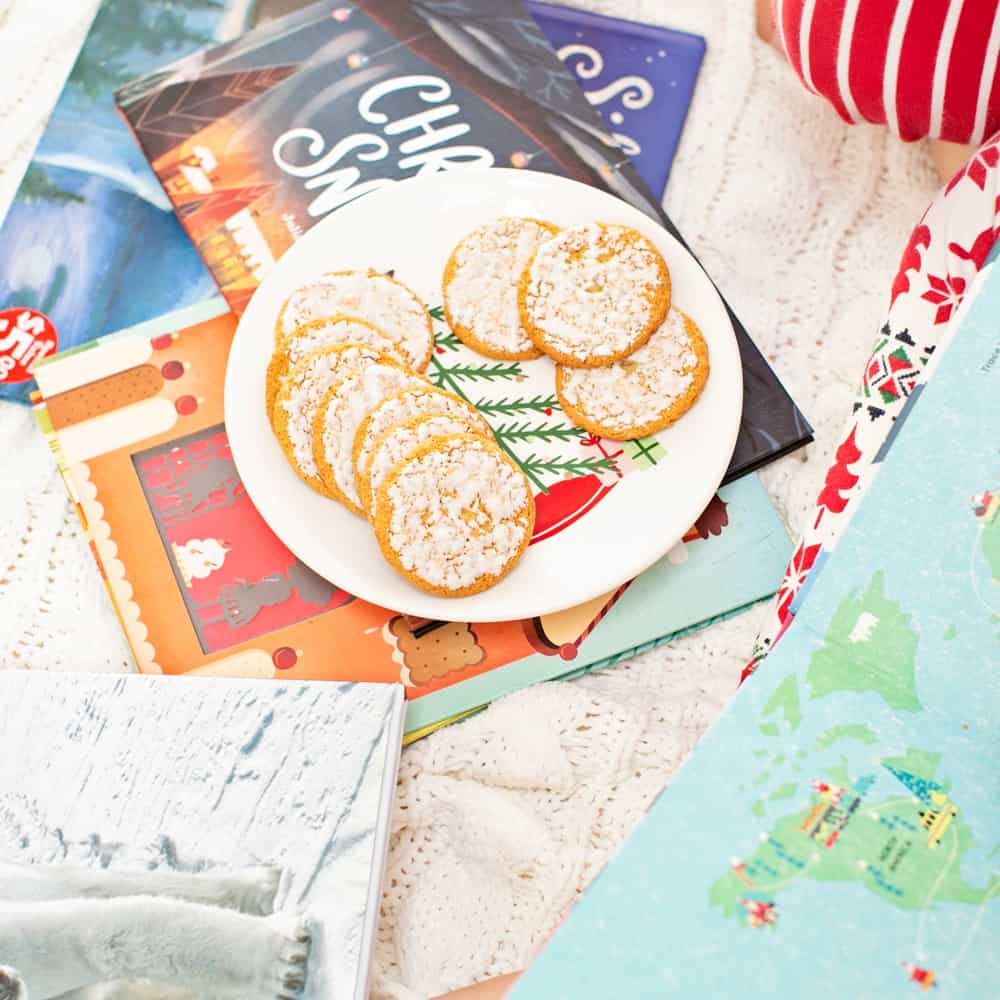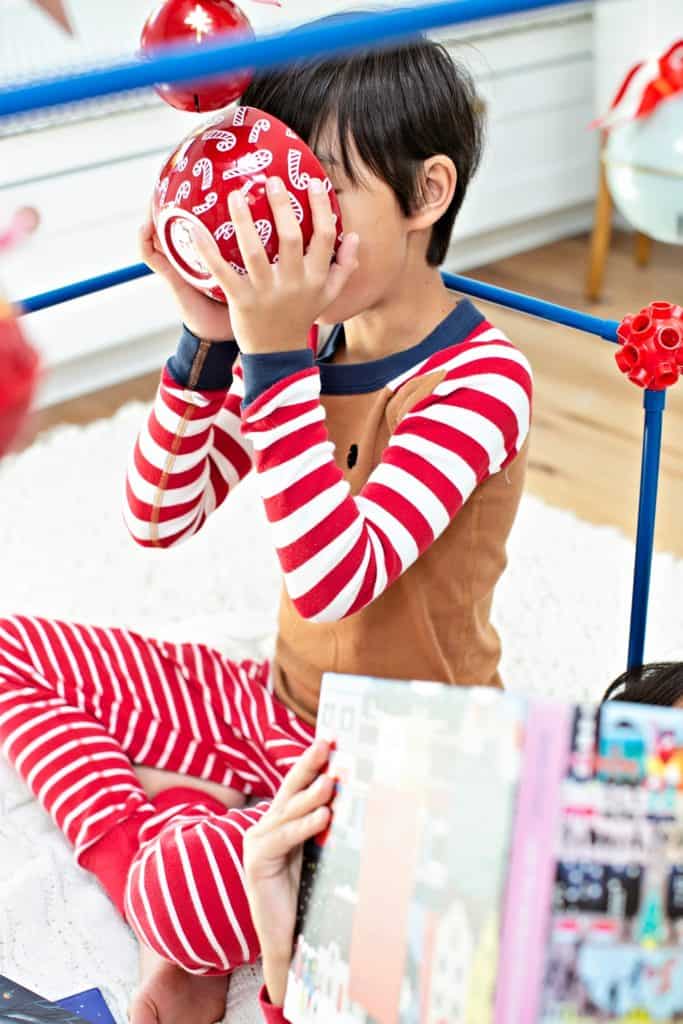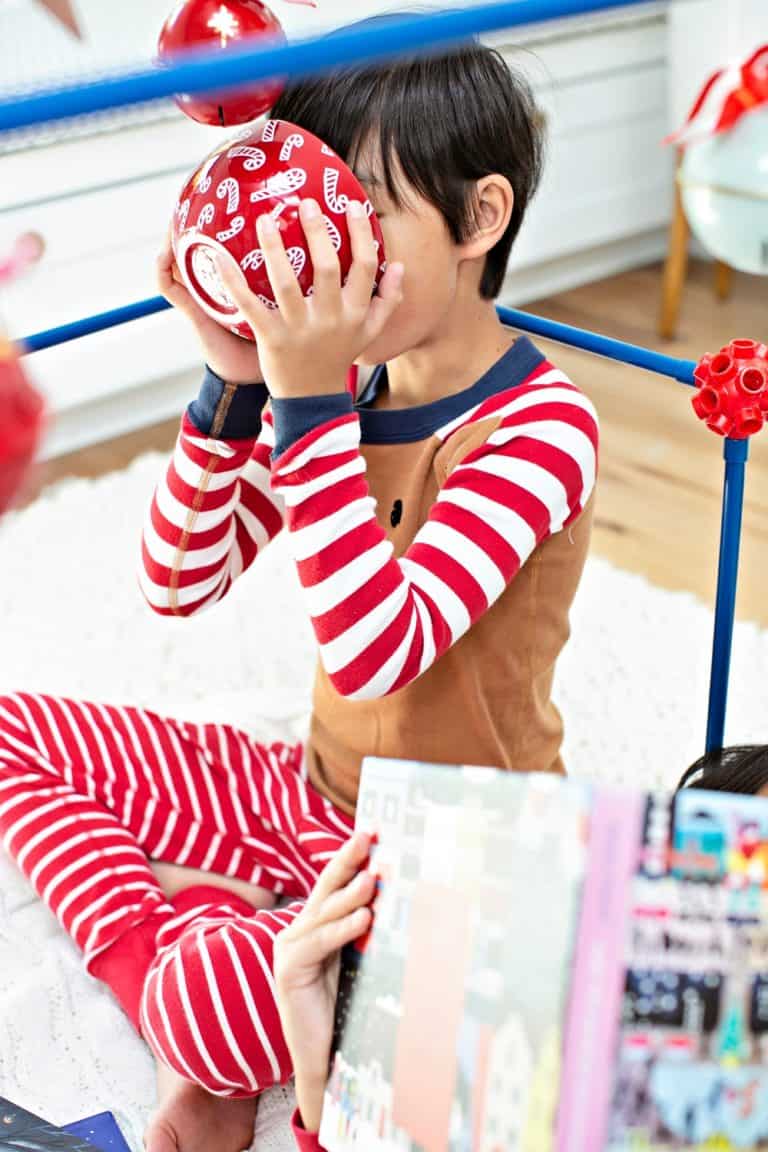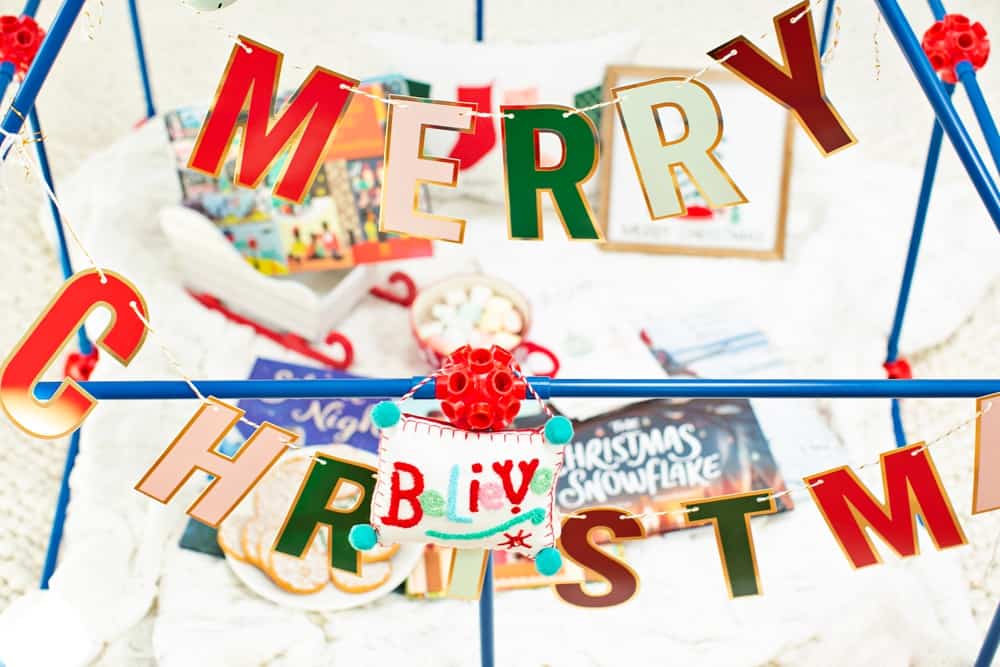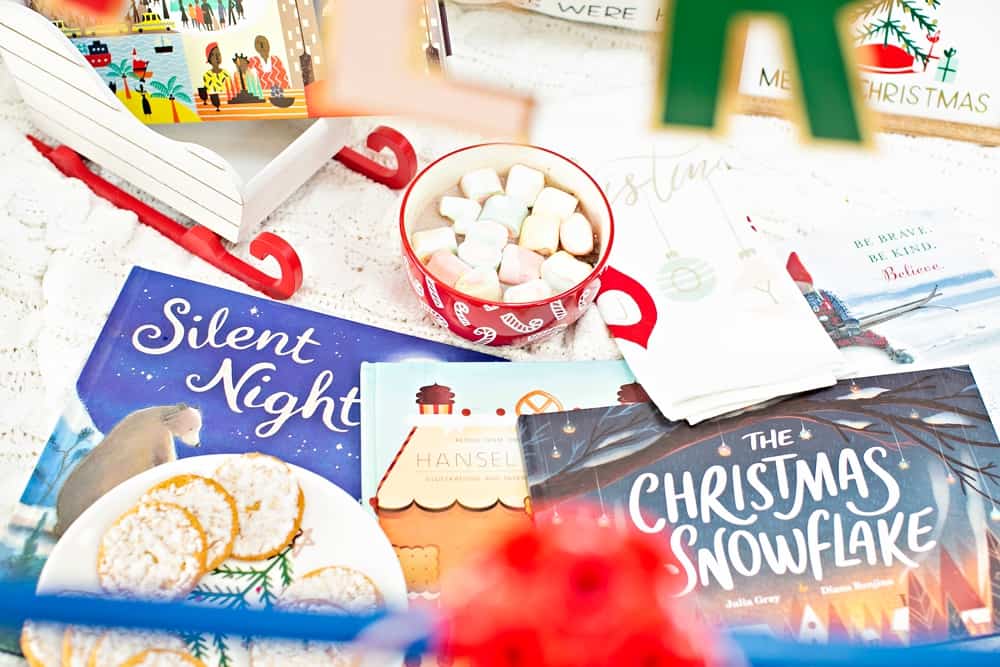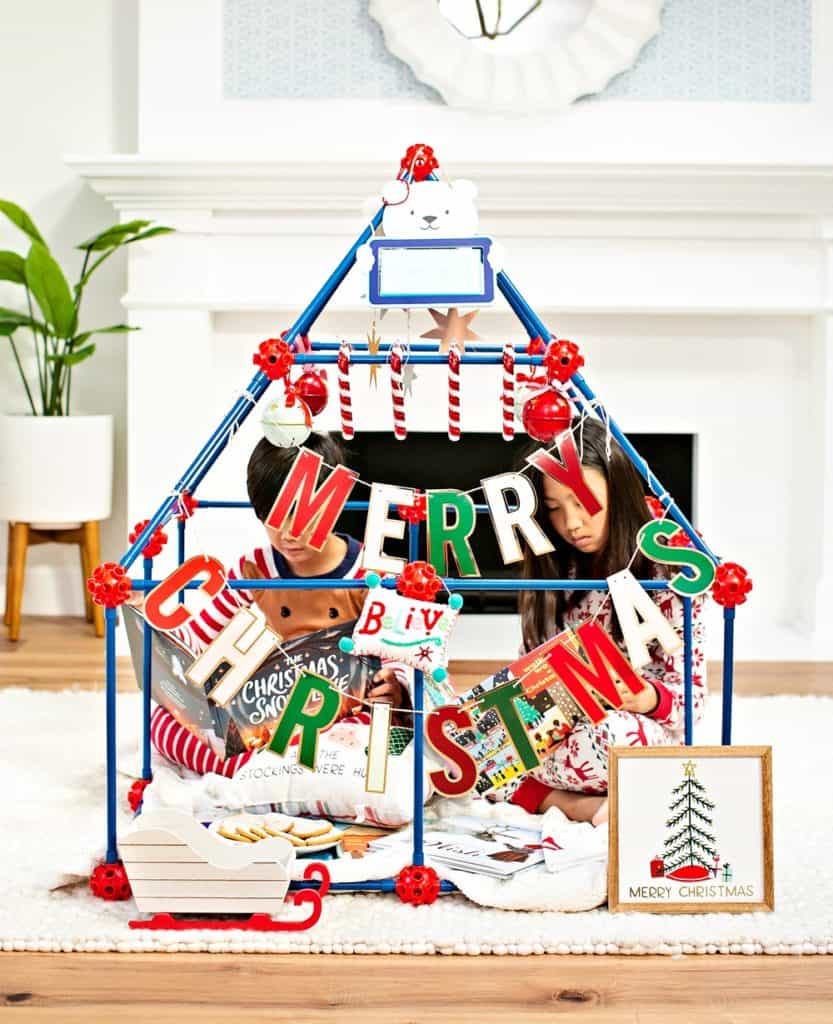 Grab a
coupon for 25% off
a single non-sale Lakeshore Learning item good through 3/31/20! Or use code 6983 at checkout.
The collection features a wide selection of unique learning toys and gifts for ages 0-11