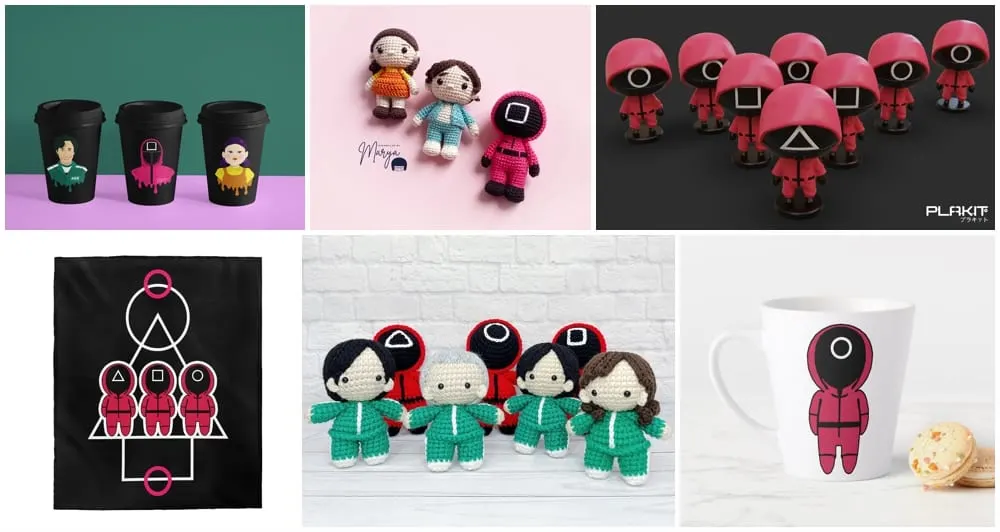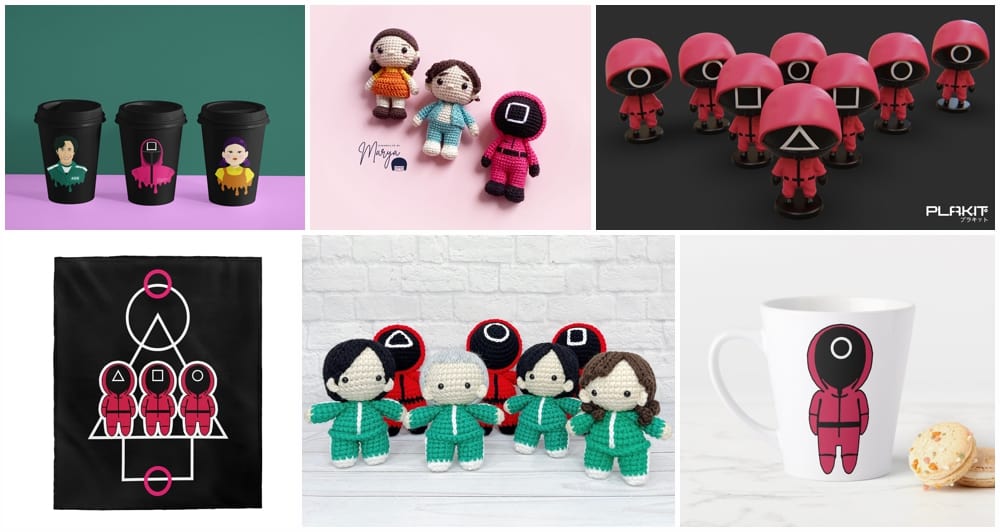 Photo Credit: Etsy
By using this site, you agree to our Terms of Use. This post may contain affiliate links. Read our disclosure policy. As an Amazon Associate I earn from qualifying purchases.
Follow us on Instagram for more fun ideas for kids!
What are the best Squid Game gifts? This is a question that many people ask themselves after the Netflix smash has dropped. Squid Game gifts come in all shapes and sizes, from Squid Game crochet to popular Squid Game costumes you can wear all year rounds, so it can be difficult to choose just one gift.
There are a few Squid game gifts that stand out from the crowd, and we have chosen them for you to take away the task of searching. We hope it helps with your Squid Game gift shopping!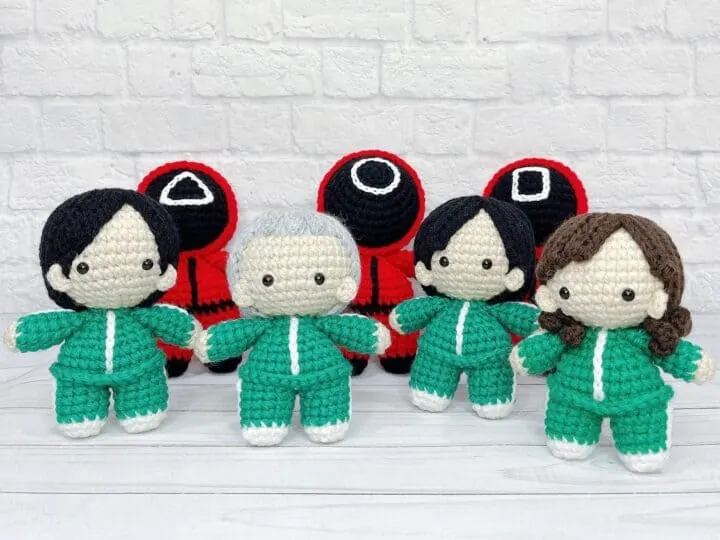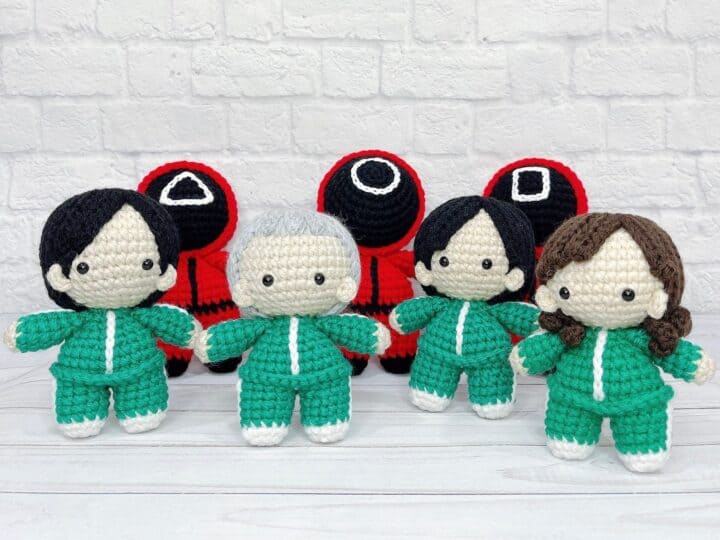 Photo Credit: Etsy
This is a crocheted squid doll who is inspired by the hit show Squid Game. The doll features players 456: Seong Gi-hun, 067 Kang Sae-byeok, 218 Cho Sang-woo, and 001 Oh Il-Nam. This would be a perfect gift for someone who loves Squid Game!
Product Features:
Features 4 players

Made from high-quality yarn

Crocheted for uniqueness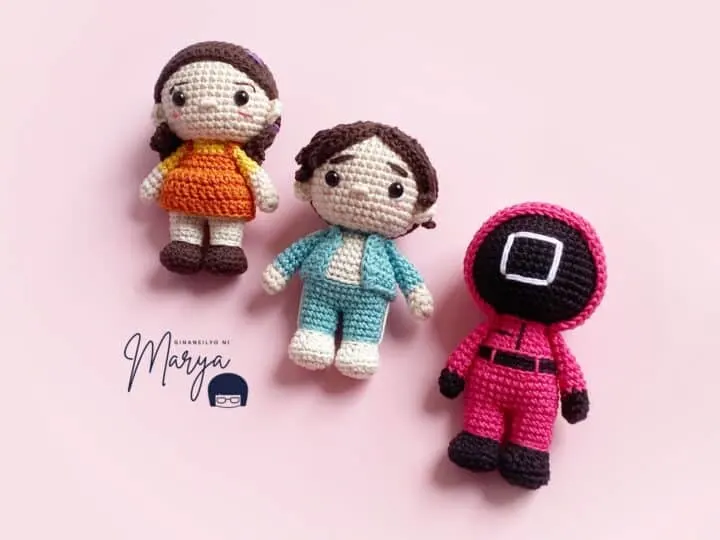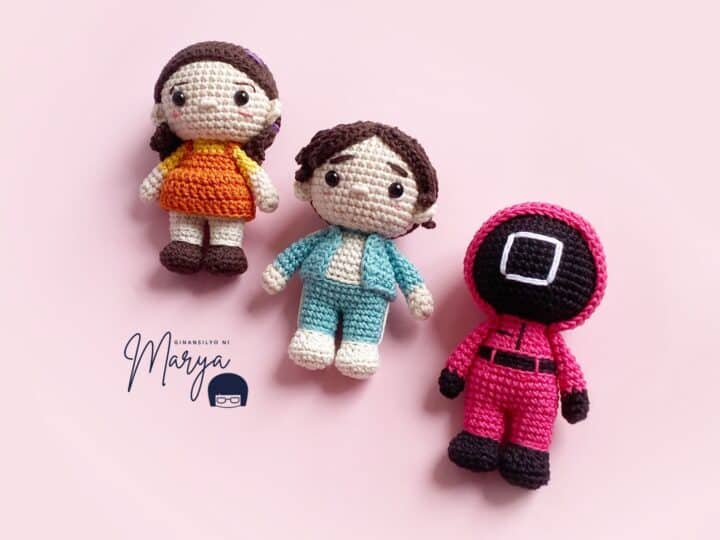 Photo Credit: Etsy
This Squid Game Amigurumi pattern is for making the Squid Game characters, not a finished doll. It's crocheted with a 2.5 mm hook and can be made in the size of 12cm tall, perfect for anyone ready to show their skills!
Product Features:
12 cm tall

Crocheted with yarn

2.5mm hook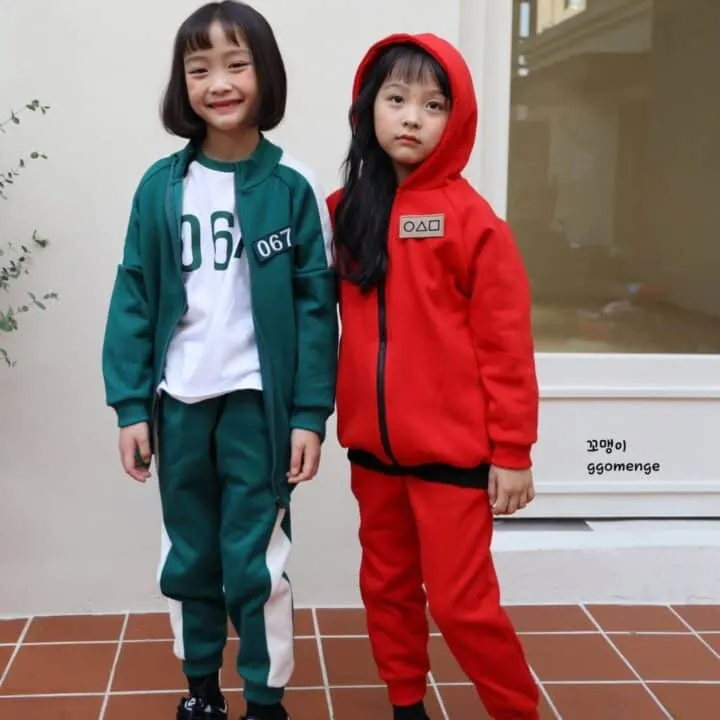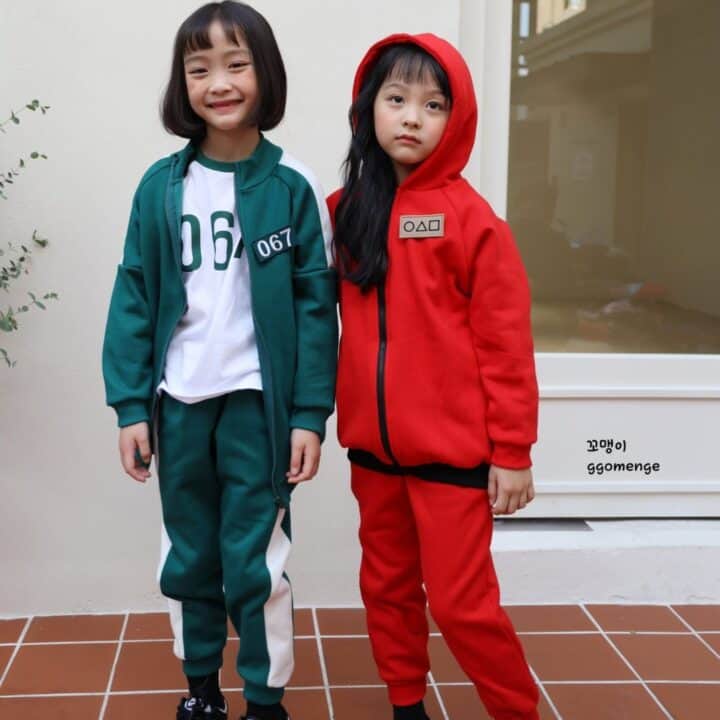 Photo Credit: Etsy
From the Squid Game to a take on a tracksuit, this is one outfit that will have everyone asking where you got it. The number patches are detachable and made from soft fleece-lined inside with high-quality cotton materials perfect for any wearer!
Product Features:
Detachable number patches

High-quality cotton materials

Fleece-lined interior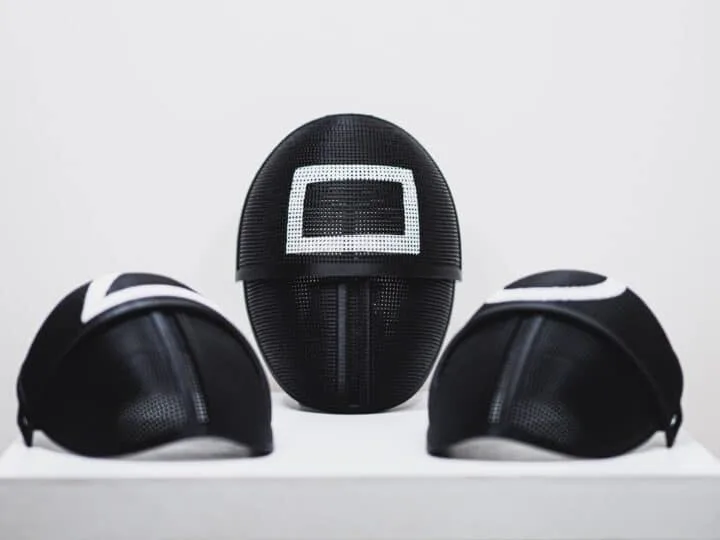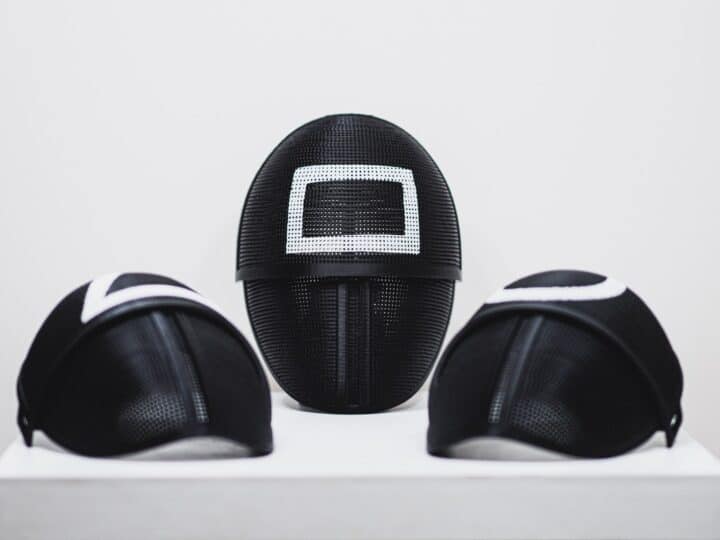 Photo Credit: Etsy
When you get your hands on this high-quality 3D printed mask, the only thing left to do is jump into the world of Squid Game! You can expect nothing but a top-notch product.
Product Features:
Great for Halloween or cosplay

3-D printed

Black and white colors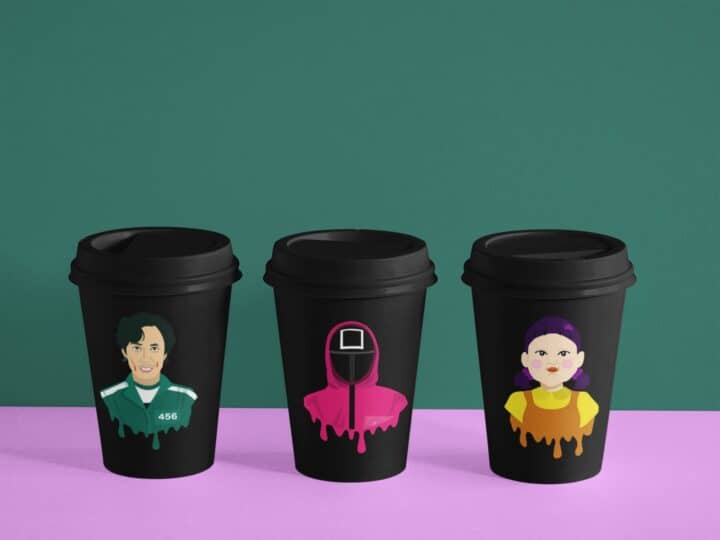 Photo Credit: Etsy
Squid Game Cups are the perfect way to enjoy your drink. These Squid cups were designed by CupArtLa, which means you know they're going to be good! They feature an original design and make for fun drinking experiences with friends or family members.
Product Features:
Features 24 cups with 3 designs (8 cups each): Player 456, Robot, Guards

Non-slip grip

Creative and original design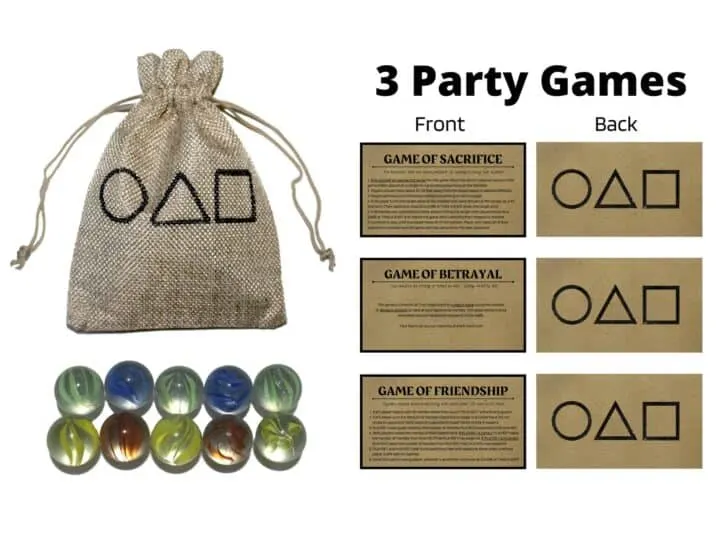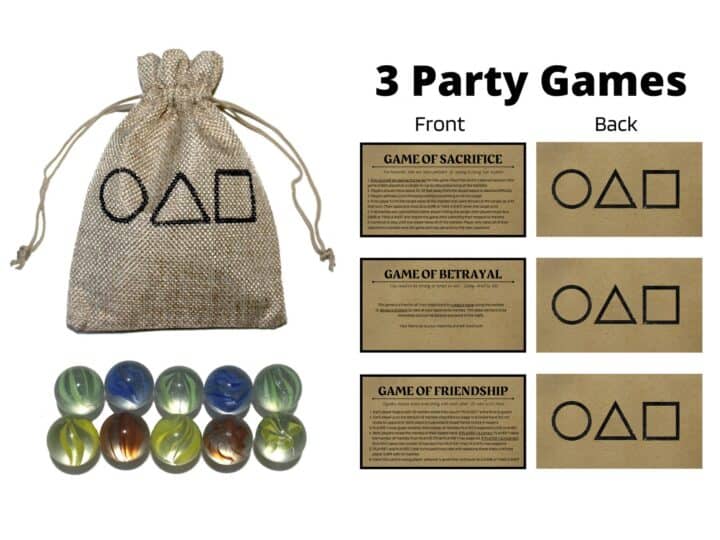 Photo Credit: Etsy
This Squid Game marble set includes ten individual marbles, three invitation cards with three different party games to play based on the themes of friendship, sacrifice, and betrayal from the hit show.
Product Features:
Three invitation cards included

Features 3 party games

Ten individual marbles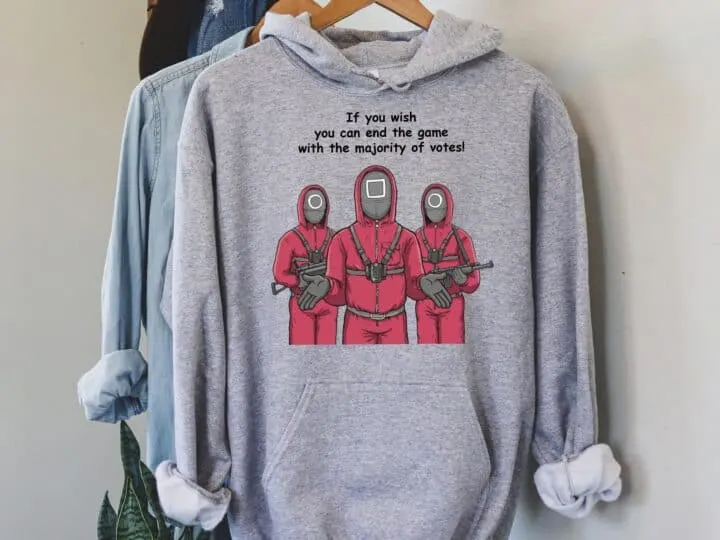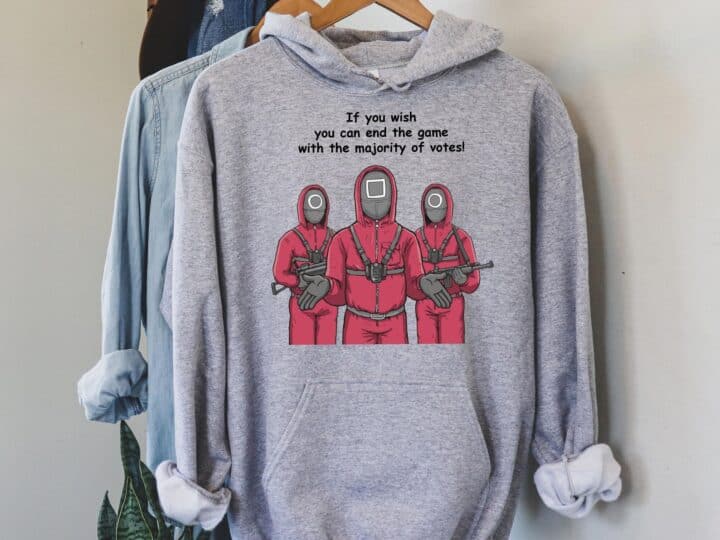 Photo Credit: Etsy
This Squid Game hoodie will show that you're a die-hard fan of all things Squid Game! The design is playful while maintaining a minimal look, perfect for someone who loves the smash show.
Product Features:
Additional customization possible

Can choose your colors, size and vinyl

Custom made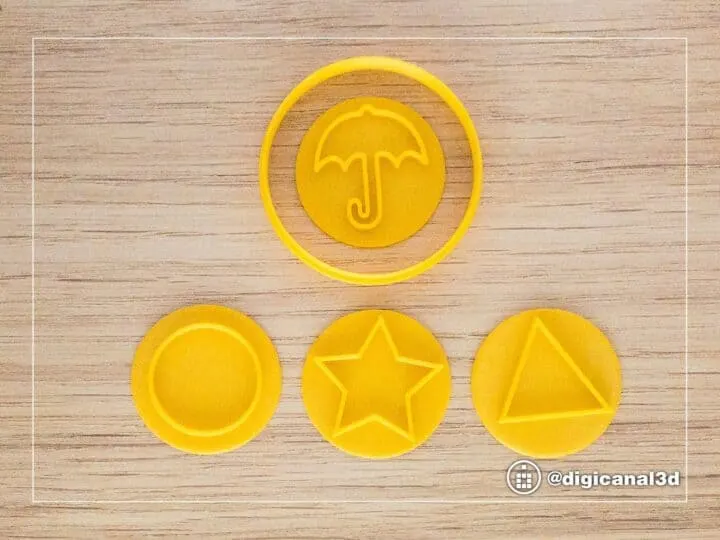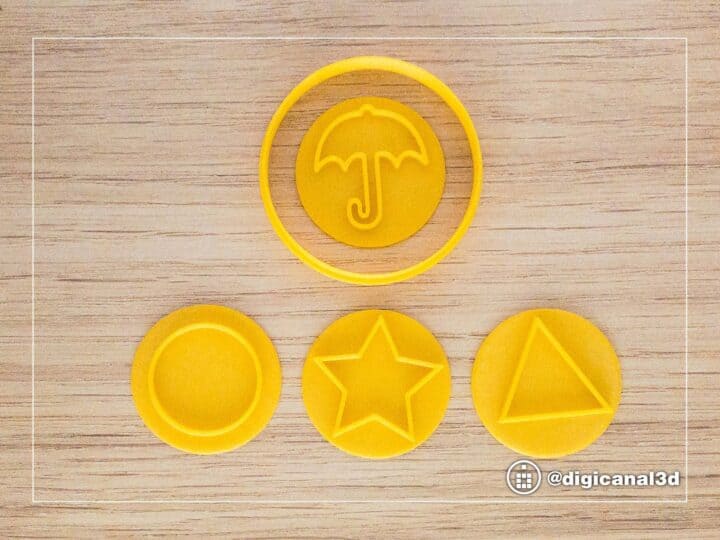 Photo Credit: Etsy
If you're a fan of the knockout TV show Squid Game and the iconic Dalgona cookies, then these cookie cutters are for YOU. They come with one cutter and four stamps so that anyone can recreate their favorite moments from this groundbreaking series!
Product Features:
One cookie cutter; 4 stamps

Yellow color and great for making Dalgona cookies

The cutter is 3 inches in diameter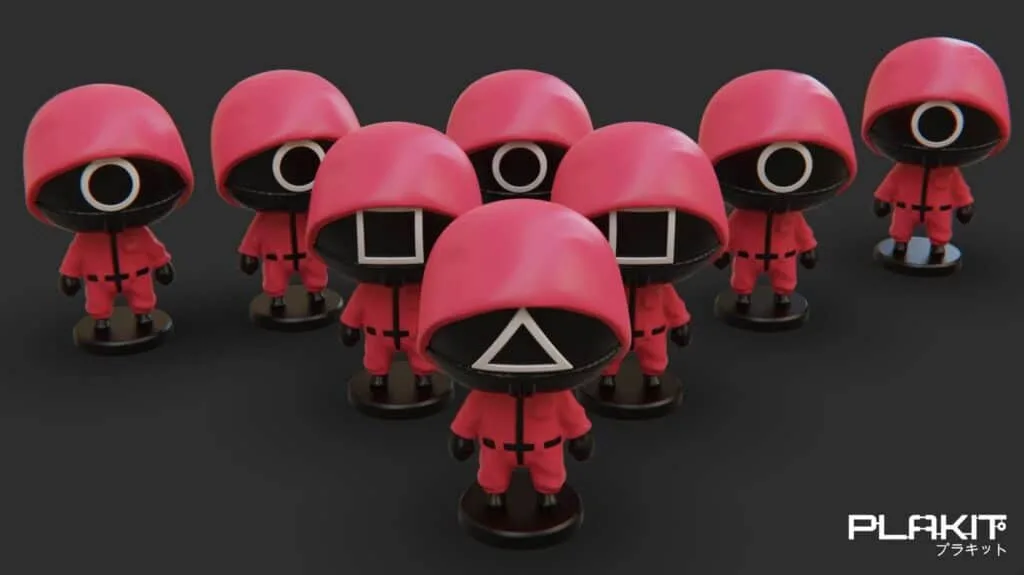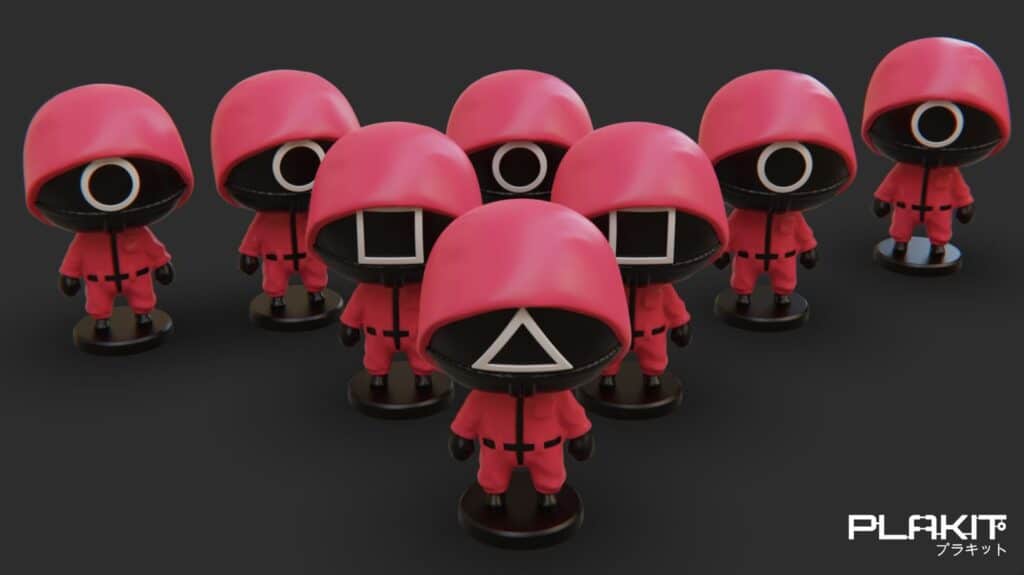 Photo Credit: Etsy
This shop includes three beautifully crafted Squid Game figures that are 4 inches tall. It features an overall painted finish with attention to detail, and it will be varnished for protection against wear during playtime.
Product Features:
Height: 4 inches

Unpainted kit in gray or white resin also available

Includes three separate figures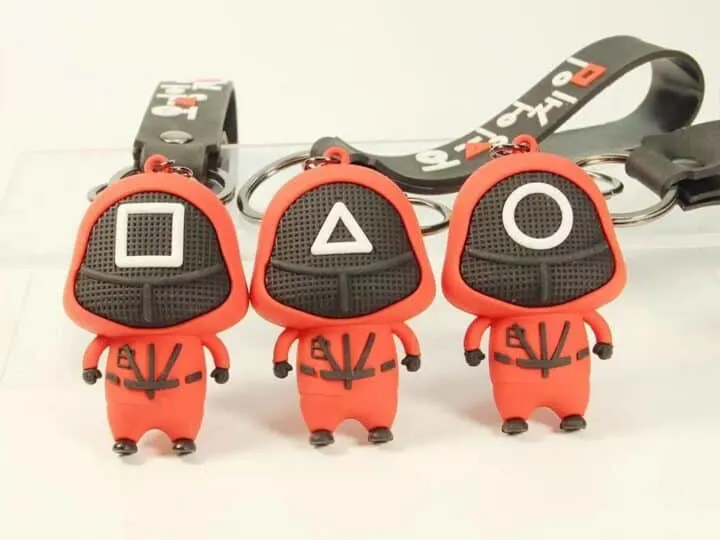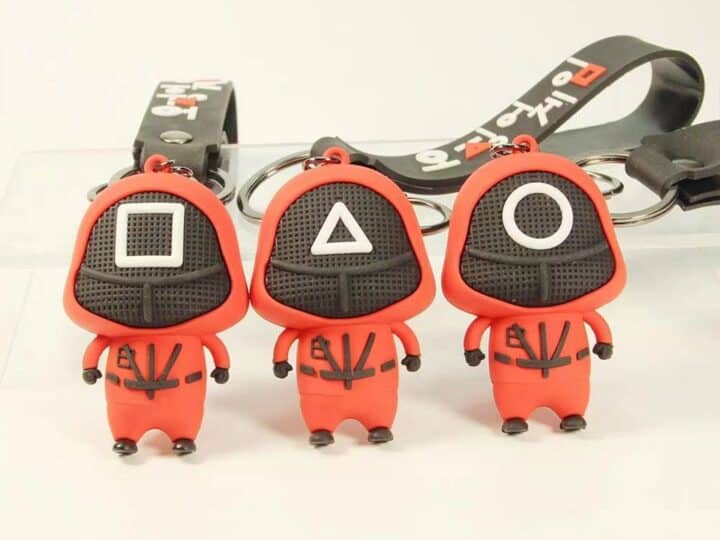 Photo Credit: Etsy
These Squid Game Keychains are high-quality silicone keychains with detailed 3D figurine designs. Made from a strong material that is affordable for anyone who loves the show!
Product Features:
Silicone keychain with 3D printed character

Handcrafted

Length: 2.7 inches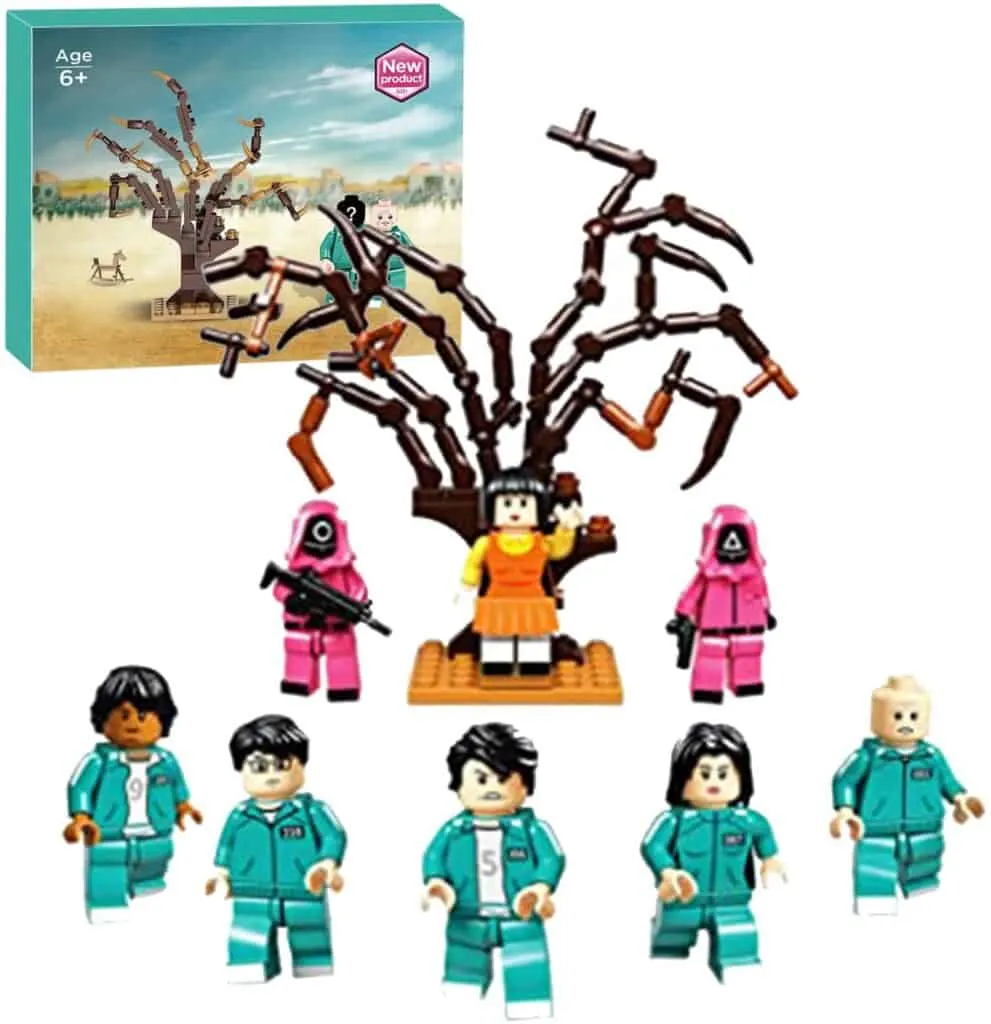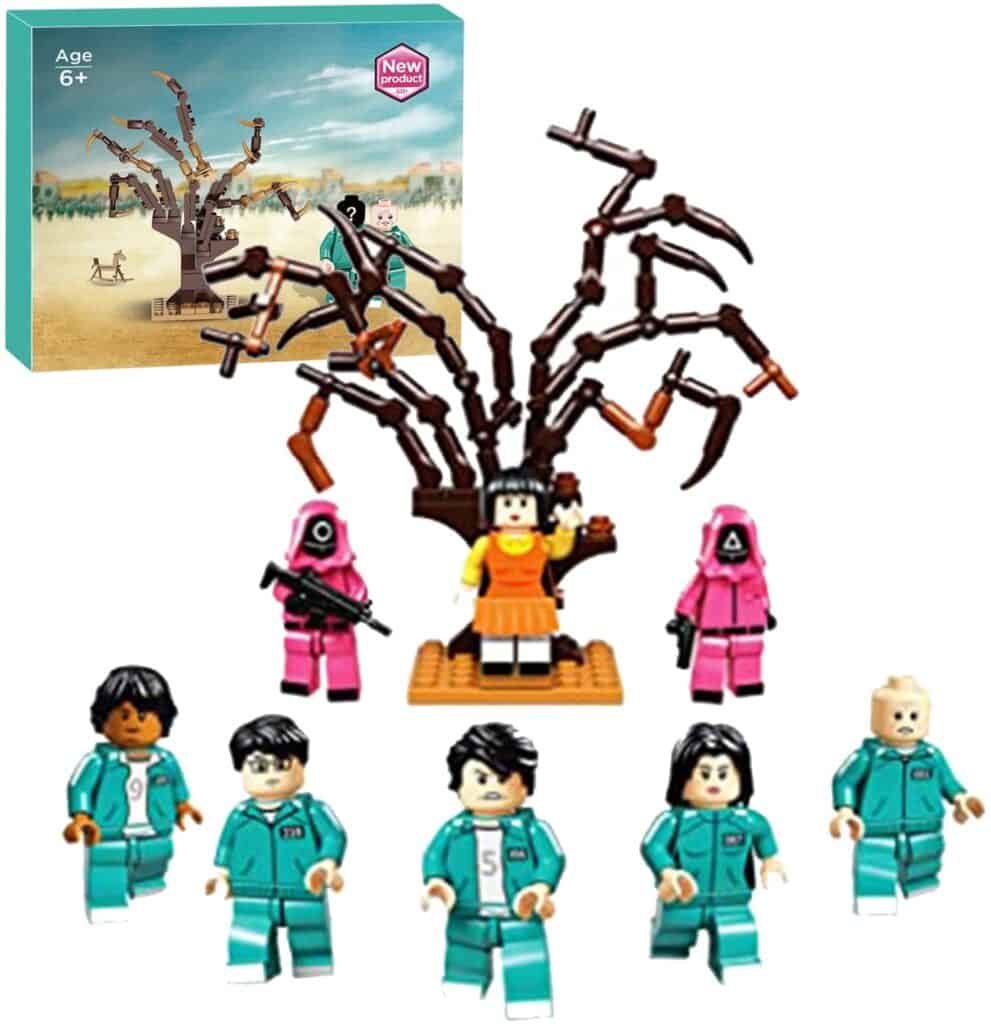 Photo Credit: Amazon
These Squid Game action figures are perfect for enthusiasts of all ages. With 337 pieces and fabulous colors to choose from, these will be fun toys in anyone's collection!
Product Features:
Plastic build

337 pieces included

Huge color variety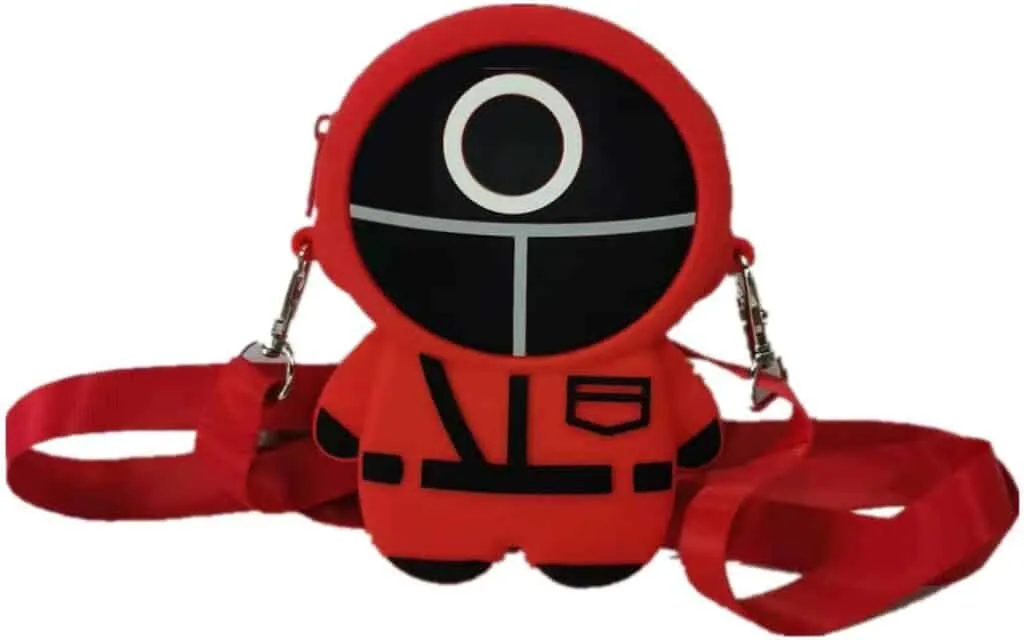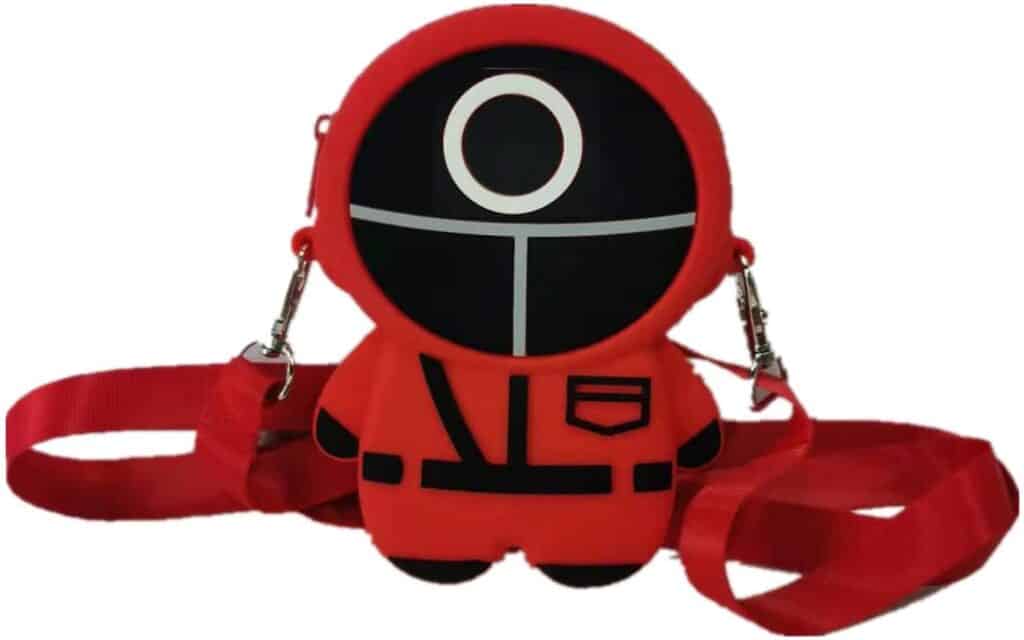 Photo Credit: Amazon
The Squid Game coin purse is the perfect gift for anyone. This purse features three patterns, namely triangles, circles, or squares! In addition, it's made from high-quality silicone, which will be gentle on your little one's skin while playing with it at home in peace.
Product Features:
Features 3 pattern

Silicone materials

Acts as a coin purse and fidget toy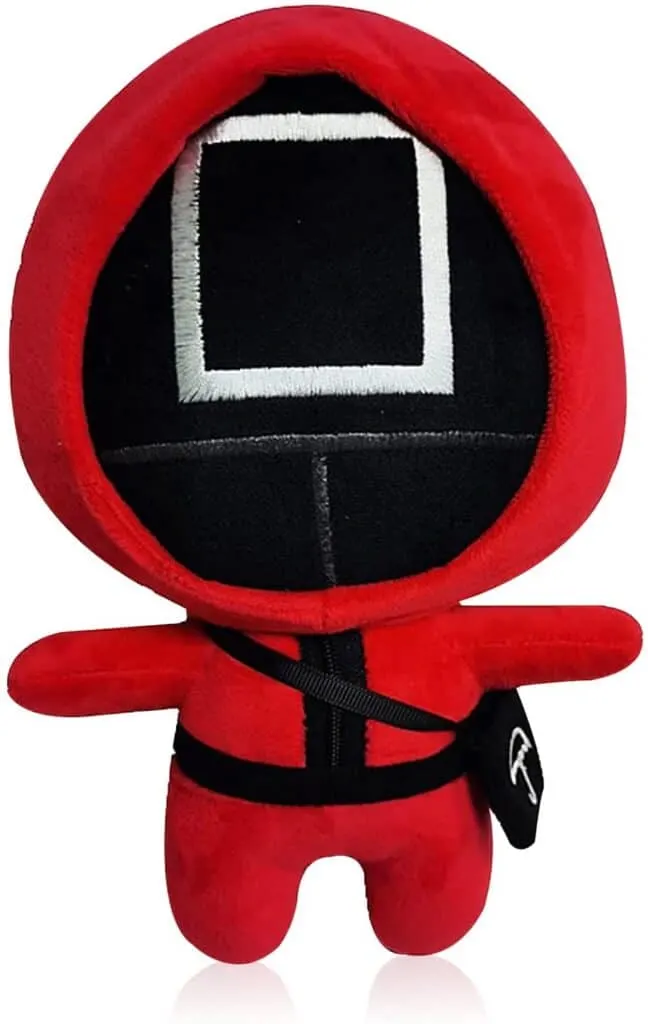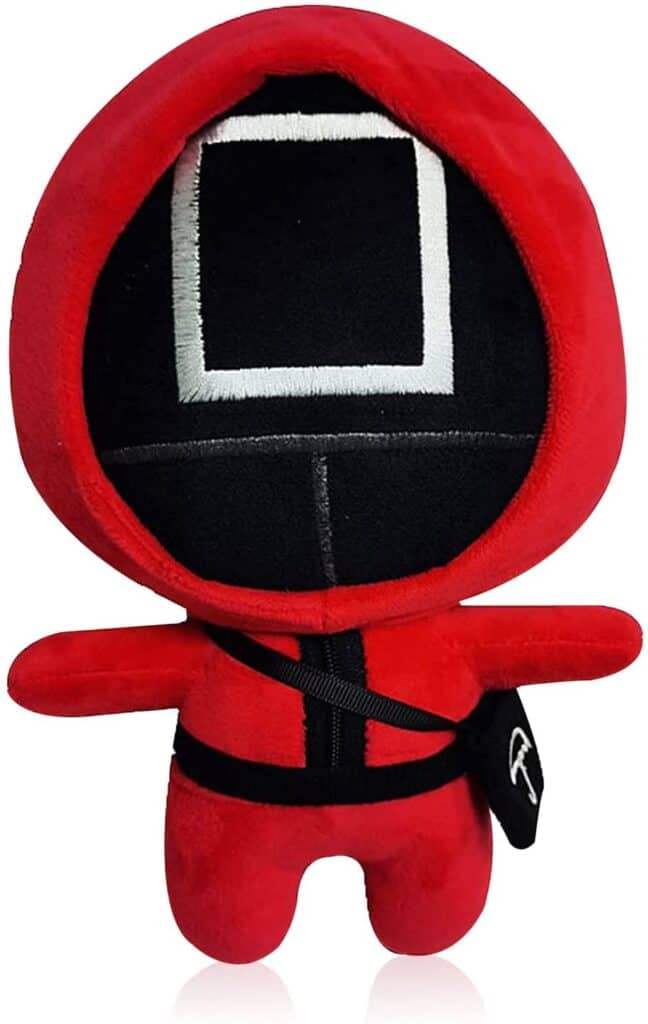 Photo Credit: Amazon
This Squid Game plush toy is a must-have for all the kids in your life. It's filled with elastic cotton, which makes it soft and great to play with! In addition, it comes in bright red colors that will suit any kid's personality.
Product Features:
Filled with elastic cotton

Bright red

6 inches tall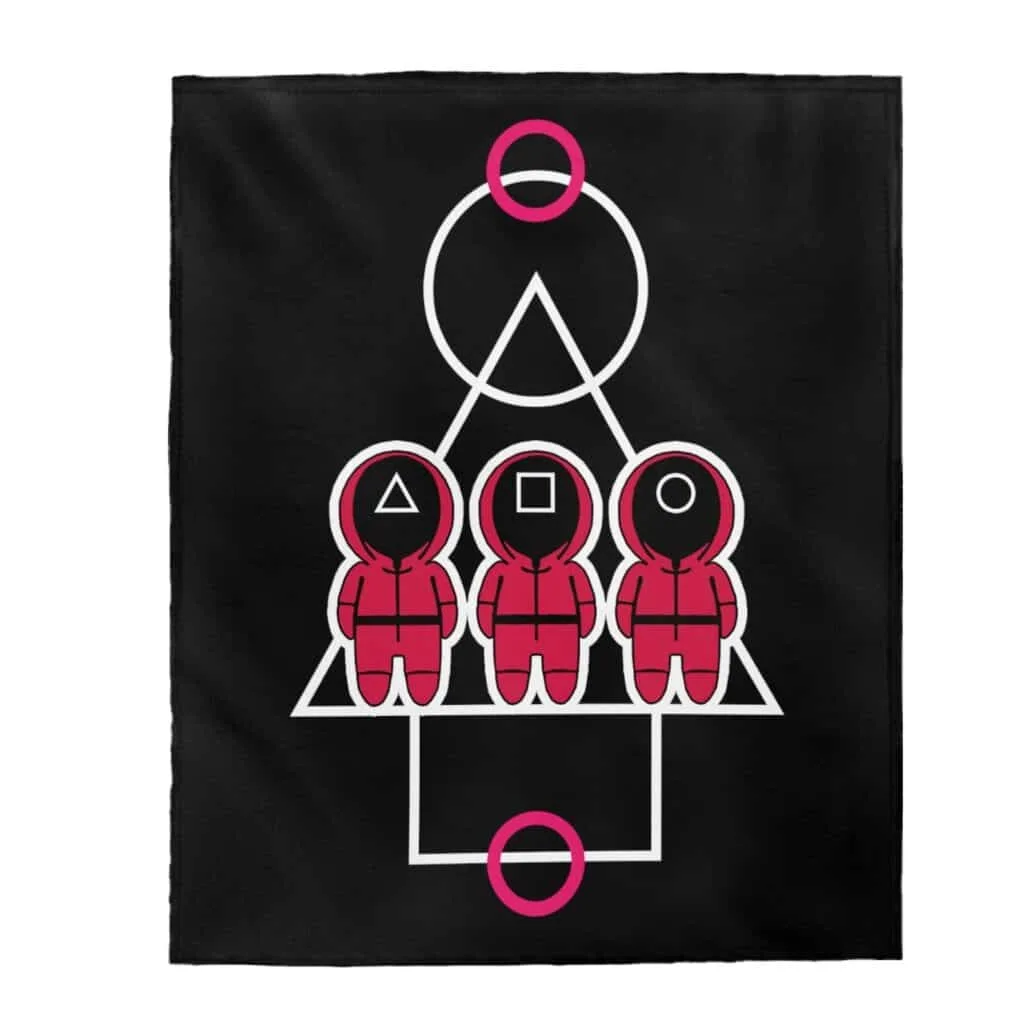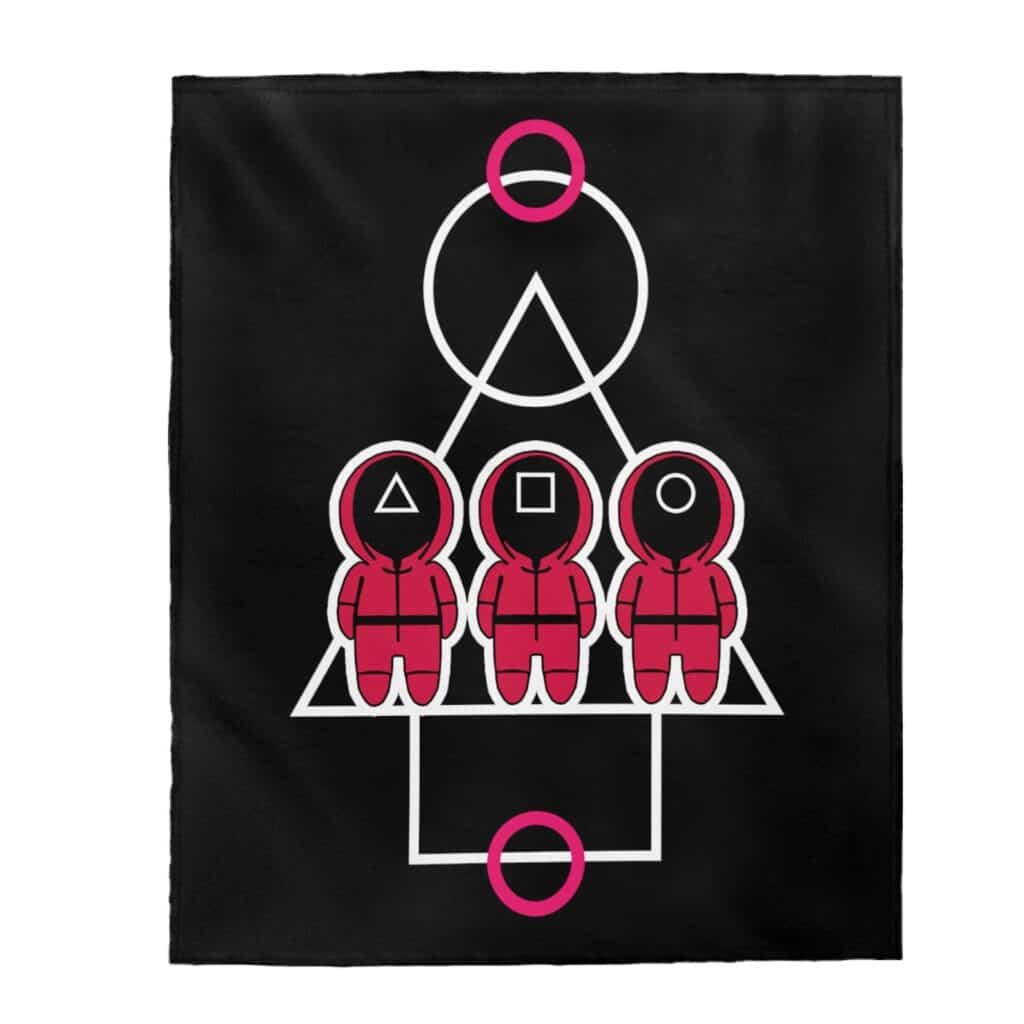 Photo Credit: Etsy
The Black Velveteen Squid Game blanket is the perfect accomplice to watching the hit Netflix series. The thick, soft fabric will make you feel cozy and warm while tucked under during a binge session in front of the TV or on a trip across the country!
Product Features:
Materials: Polyester

3 Squid Game characters on the front

Comes in 3 sizes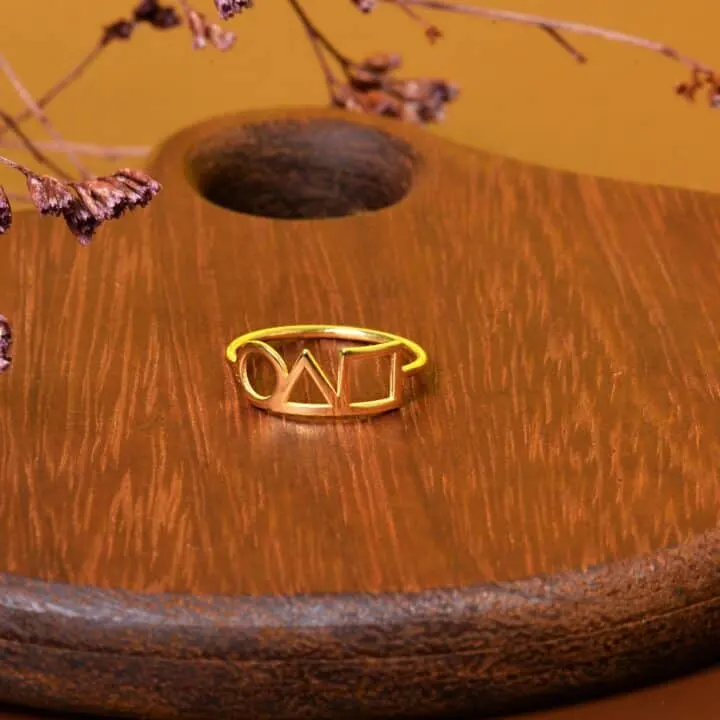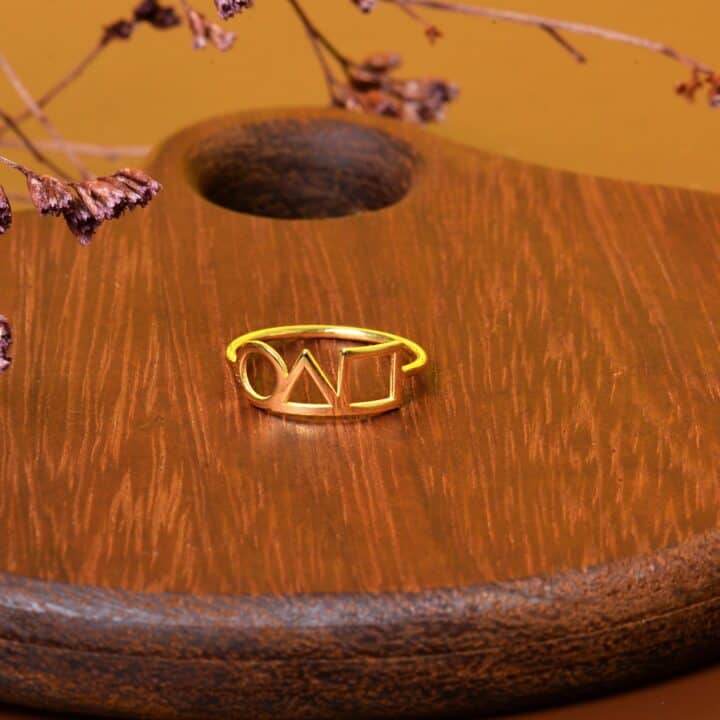 Photo Credit: Etsy
This ring is inspired by the popular Netflix series Squid Game. You can gift this fun, interactive piece of jewelry to your friends or self who are fans alike! It's perfect for birthdays and holidays, such as Halloween!
Product Features:
Adjustable for 1 inch up and down

Gold, Rose gold, Silver

Minimalist design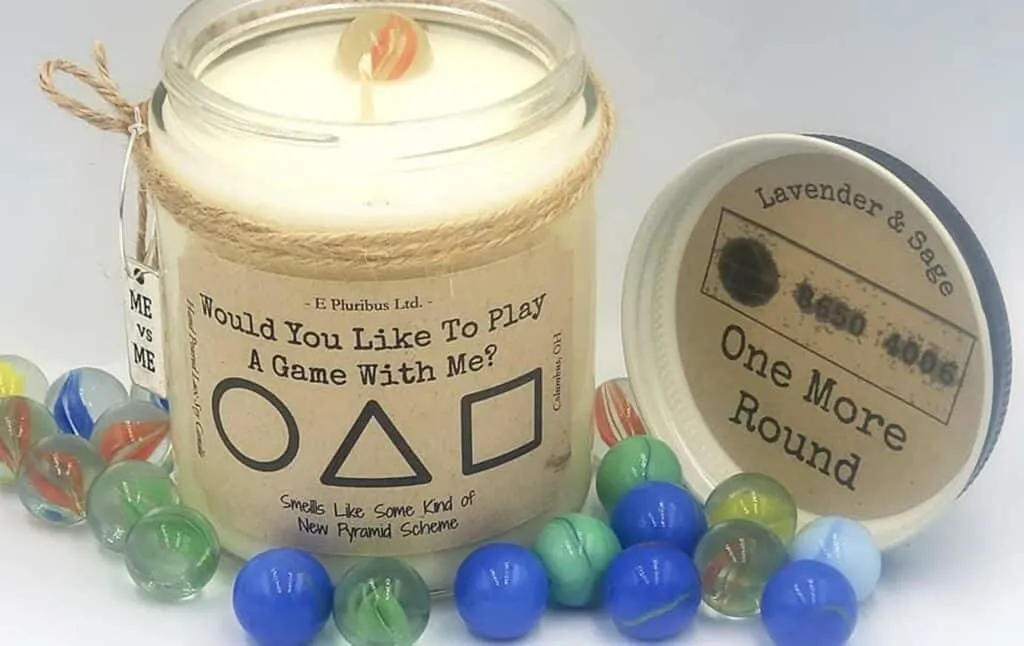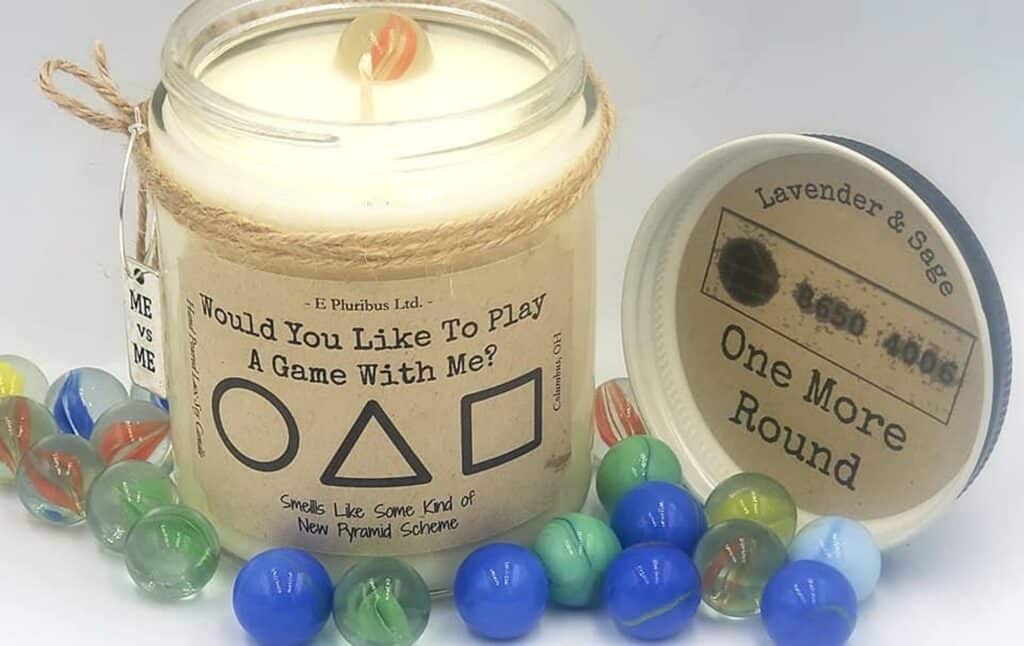 Photo Credit: Etsy
The Squid Game candle is the perfect gift for your favorite squid-obsessed friend. It's made of soy wax and handmade to ensure high quality, so they'll be able to enjoy their obsession in all its glory! There are lots of fun flavor options to choose from.
Product Features:
Wax Type: Soy

3.6 inches tall

Fun scents like birthday cake available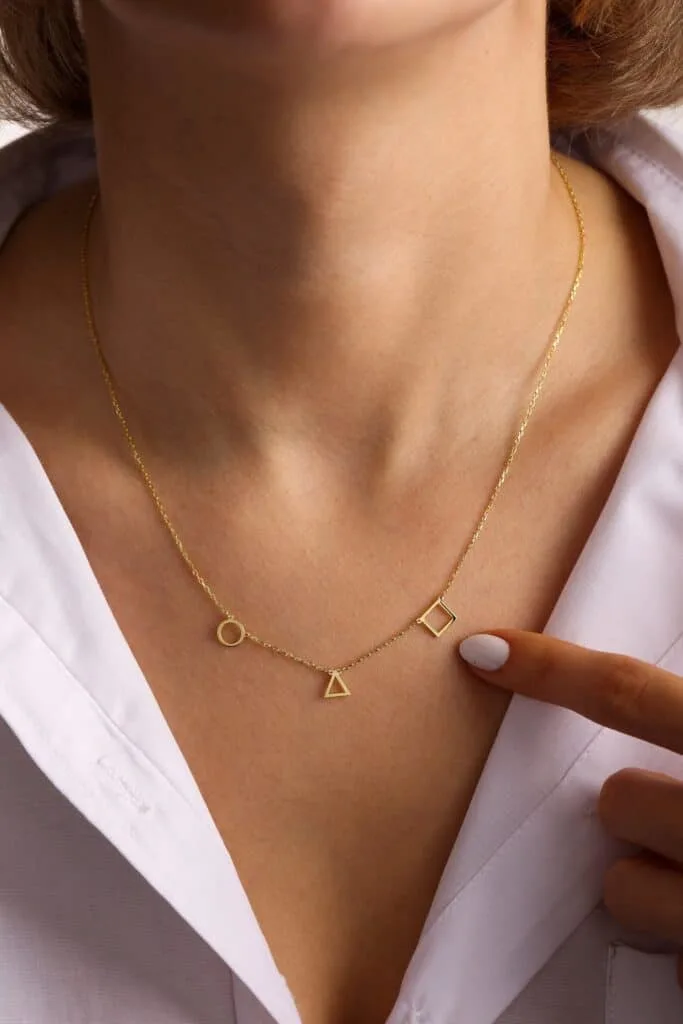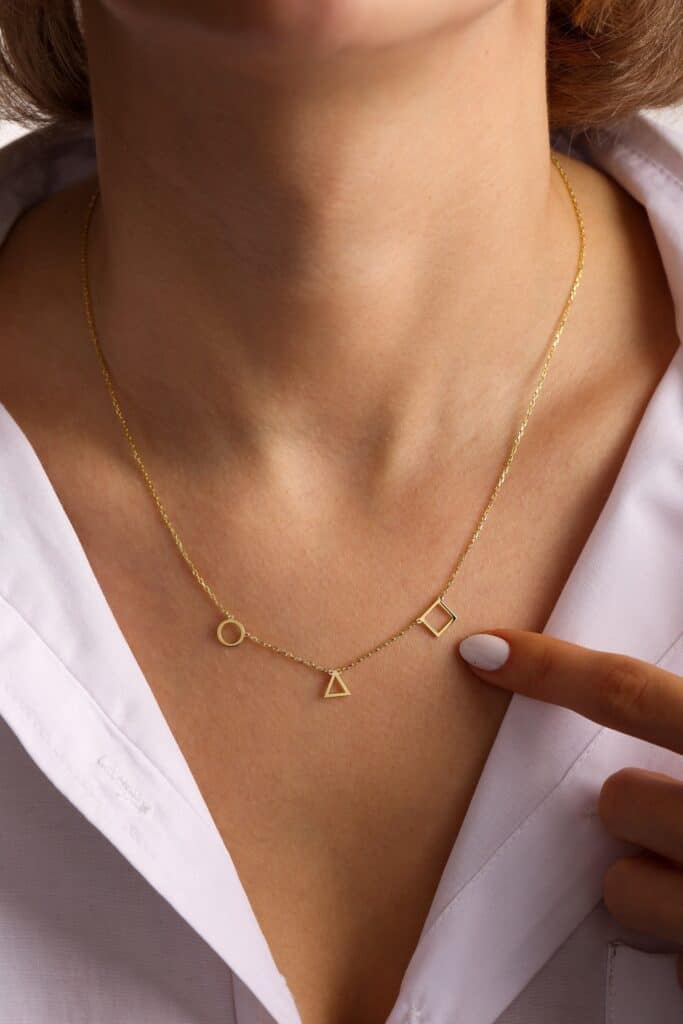 Photo Credit: Etsy
This Squid Game necklace is a witty way to show off your love for the show. It is tarnish-free, so not only will it keep you from losing important symbols, but it also ensures that the design won't tarnish or wear out quickly!
Product Features:
Chain style: Cable

Tarnish-free choose from various materials like Gold, Rose gold, Silver, White gold

Adjustable length 12-22 inch length available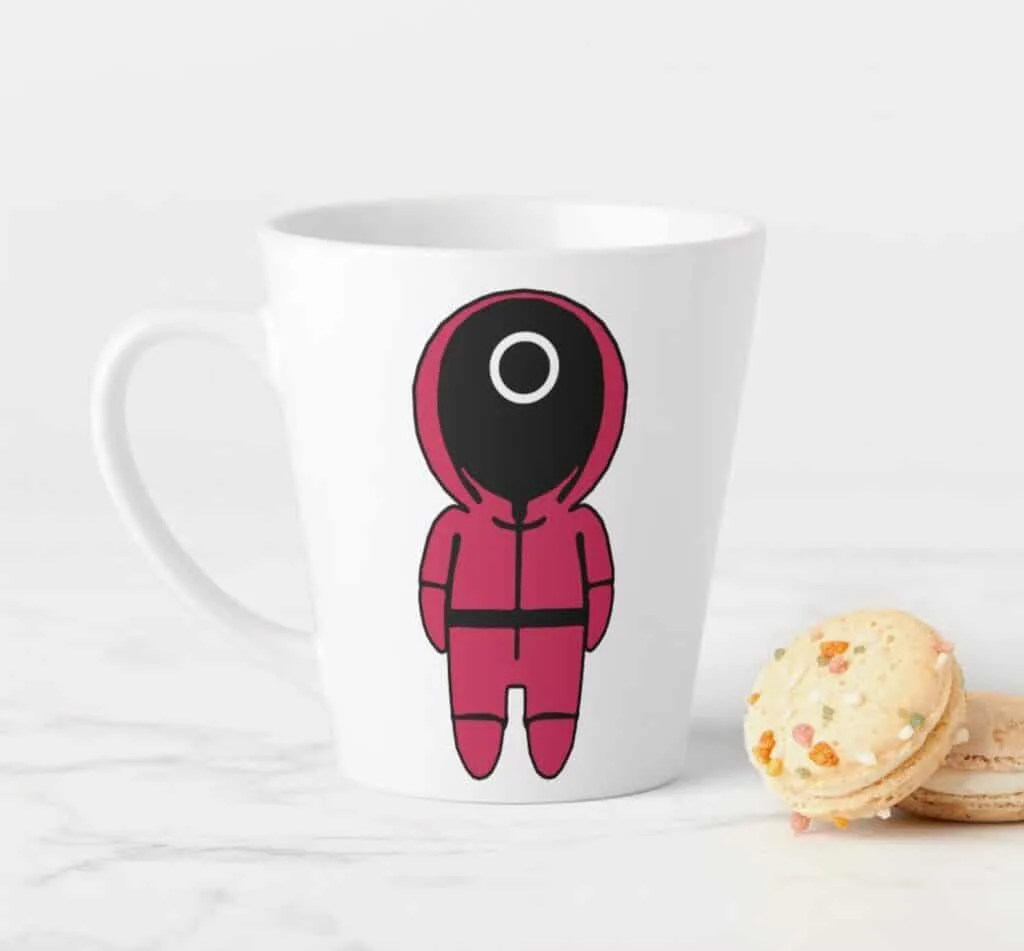 Photo Credit: Etsy
This Customized Squid Game Mug keeps hot drinks hot and cold drinks colder for an hour. In addition, this beautiful, glossy ceramic mug is dishwasher safe (and can even go in the microwave), making it perfect as a gift.
Product Features:
Microwave and dishwasher safe

Ceramic mug in 12 or 17 oz size

Fade and scratch-resistant
These Squid Game gifts are a fantastic present for every holiday or occasion. Anyone who loves Squid Game will certainly appreciate these gifts, and you'll have the opportunity to demonstrate how kind and caring you are! Plus, they're an excellent method to stay up with the latest trend while also being part of history's biggest hit—Squid Game.
You Might Also Like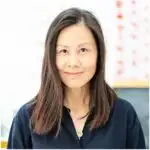 Agnes Hsu is a mom of three and has been inspiring parents and kids to get creative with easy activities and family friendly recipes for over 10 years. She shares her love for creative play and kids food to her 2MM+ followers online. Agnes' commitment to playful learning and kindness has not only raised funds for charity but also earned features in prestigious nationwide publications.