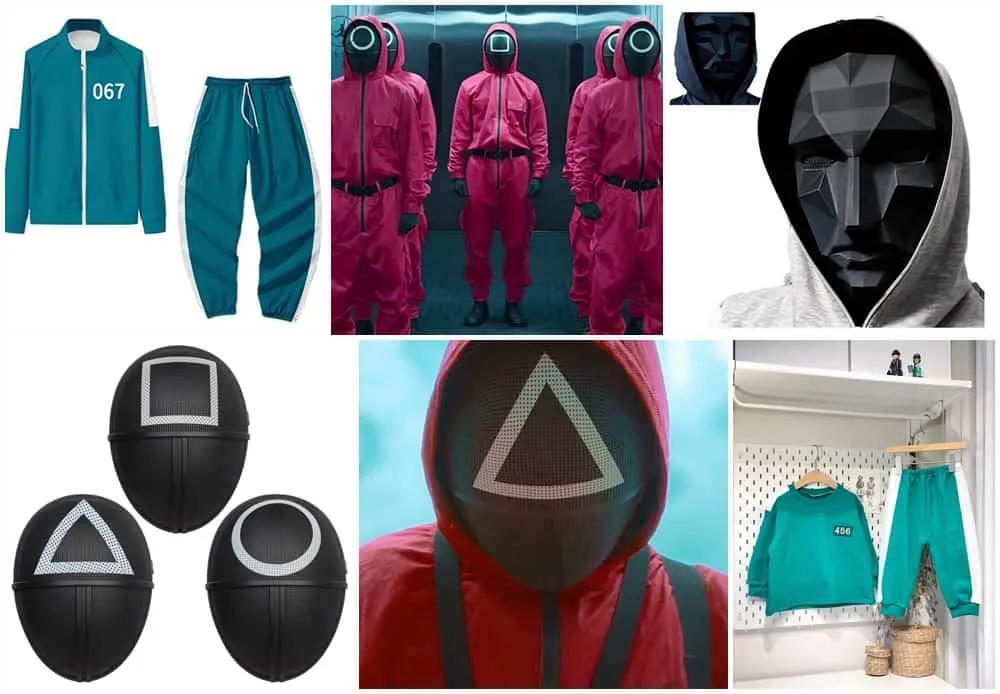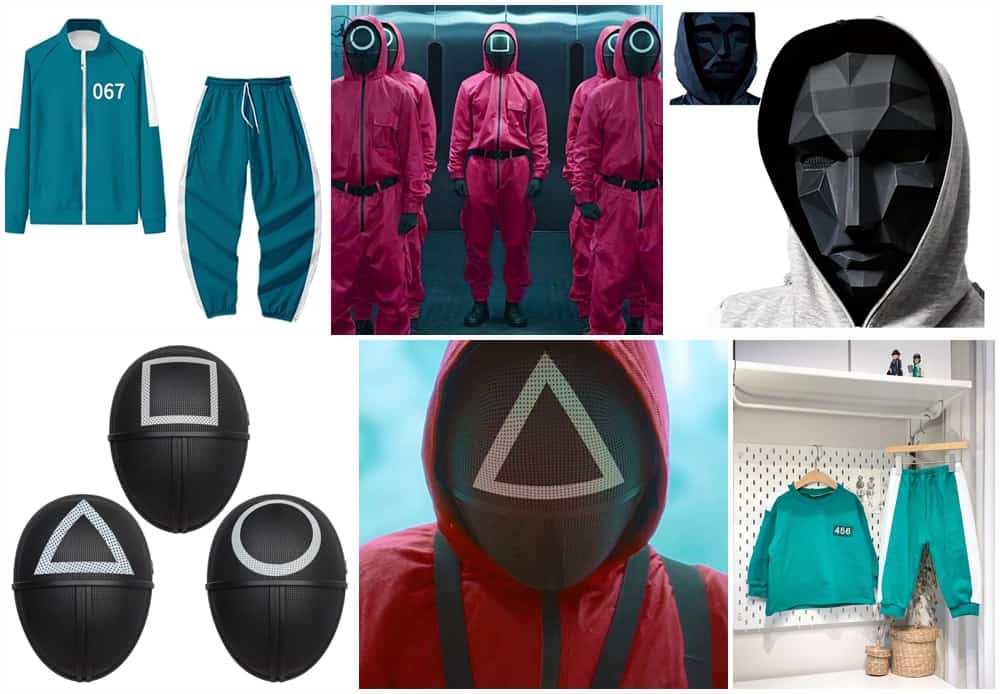 By using this site, you agree to our Terms of Use. This post may contain affiliate links. Read our disclosure policy.
As an Amazon Associate I earn from qualifying purchases.
Follow us on Instagram for more fun ideas for kids!
Squid Game Costumes are trending right before Halloween descends upon us. The show's gory vibe fits right in with Halloween's spookiness!
The #1 Netflix show right now is called Squid Game. If you've never heard of it, is a survival gory series set in modern Seoul, where the poor are forced to play simple children's games in order to win money (46 Billion Won to be exact), or die trying. With a focus on dystopian horror and sci-fi, this 9 episode series feels like a cross between Hunger Games and the award-winning Korean film Parasite.
This Netflix series is so popular since its recent debut mid-September that it's already spawned Squid Game items like Squid Game Costumes and Squid Game Crochet Dolls. With Halloween right around the corner and the film's bloody demeanor, this makes an ideal trending costume that fits right in with today's cultural interests.
Check out the Squid Game Costumes we found on Amazon and Etsy below.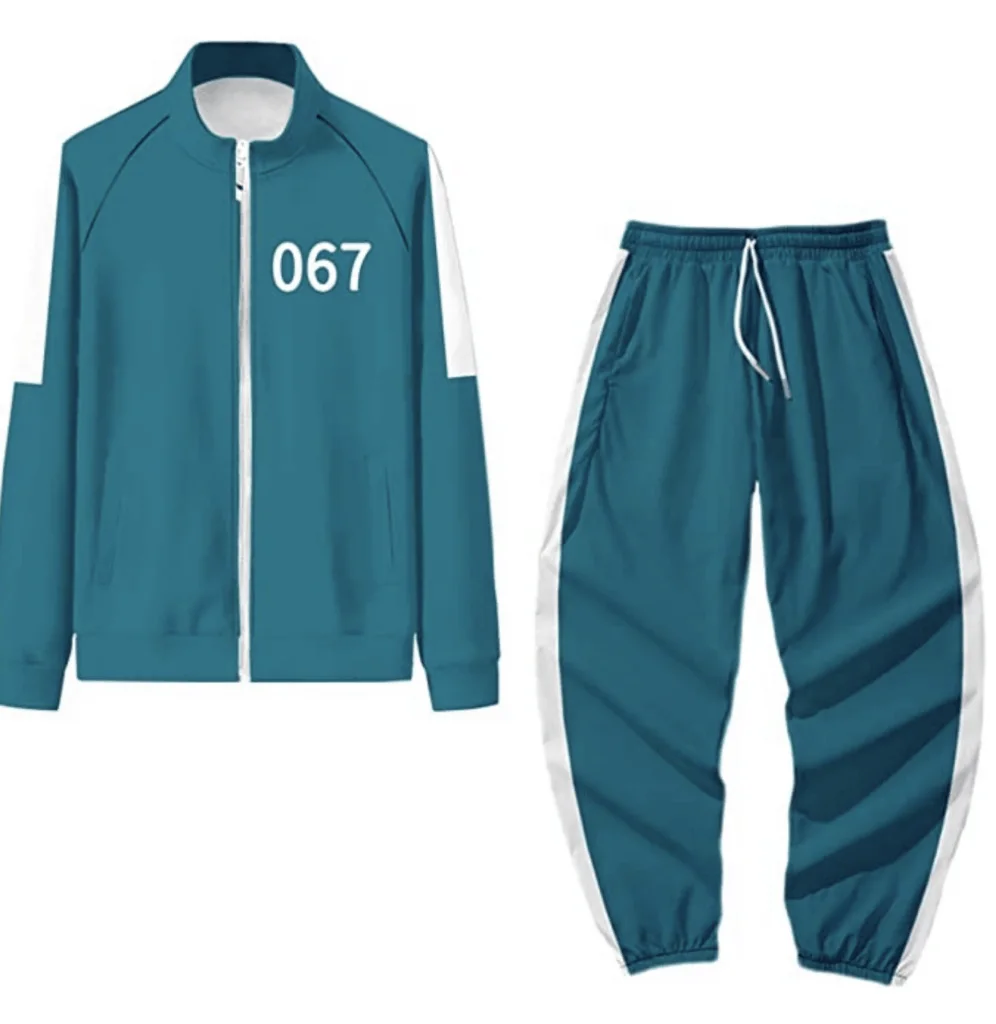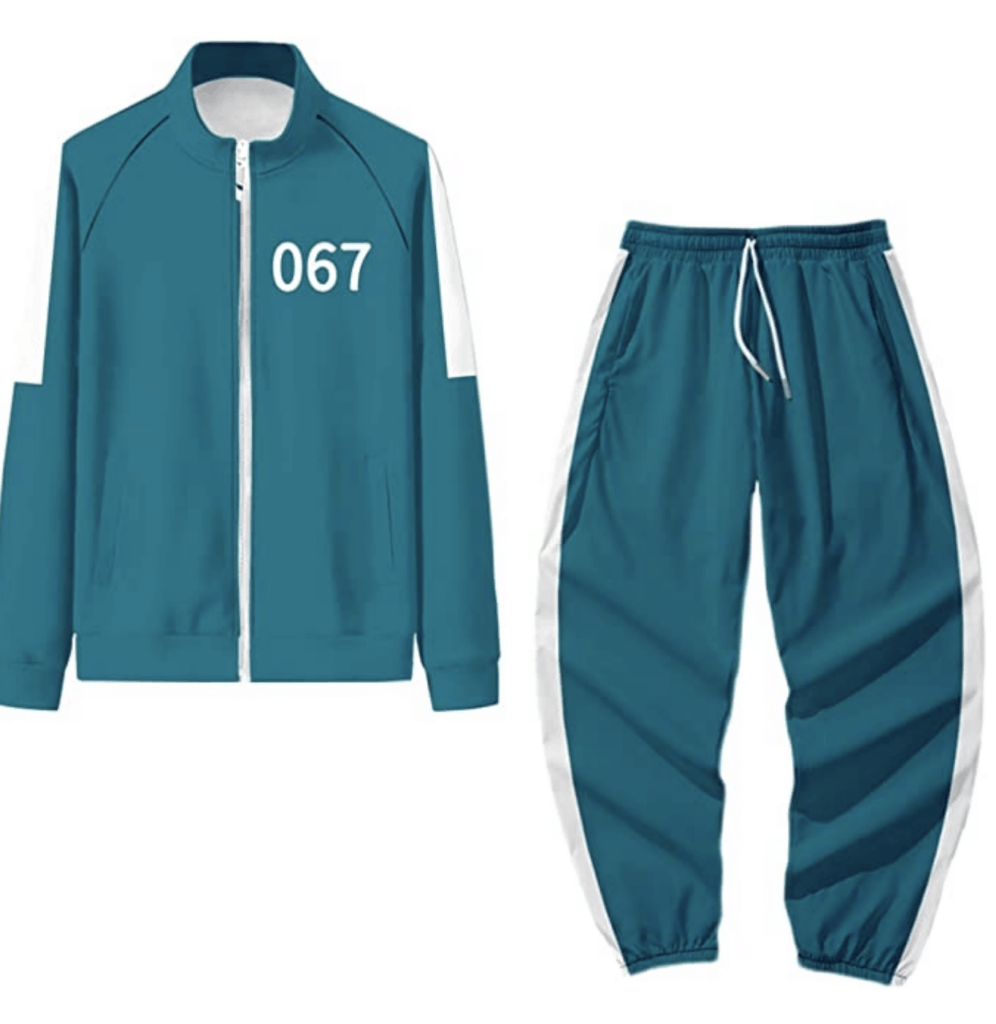 Photo Credit: Amazon
This track suit is inspired by fan-favorite Squid Game contestant No. 067 (played by South Korean actress HoYeon Jung).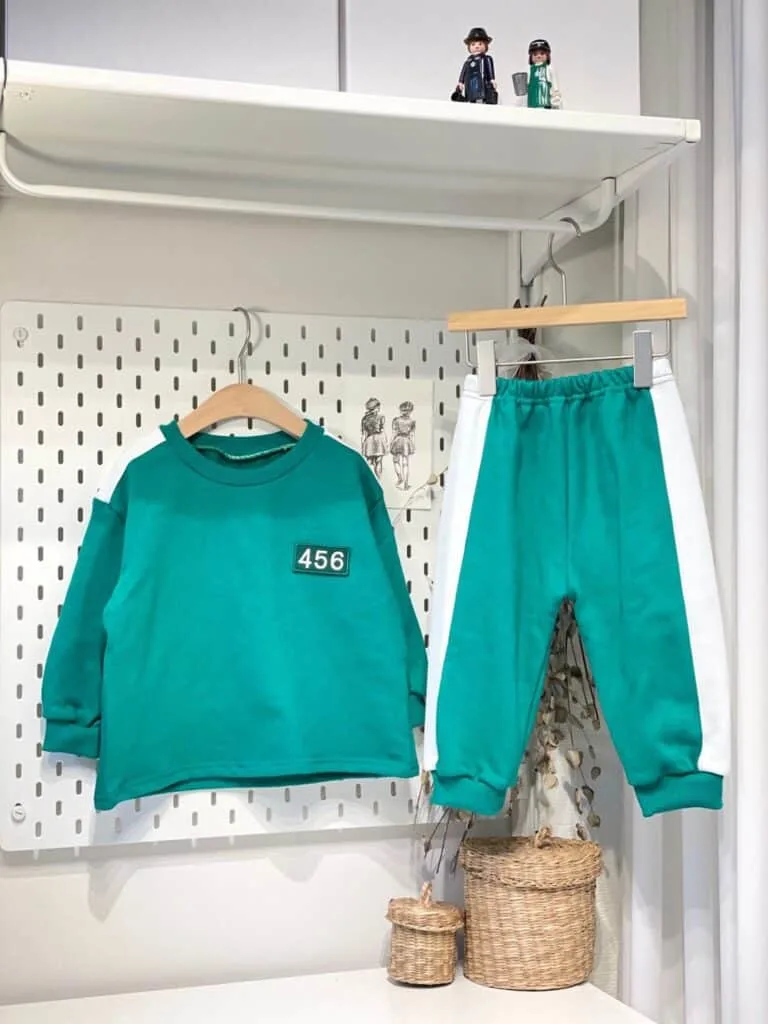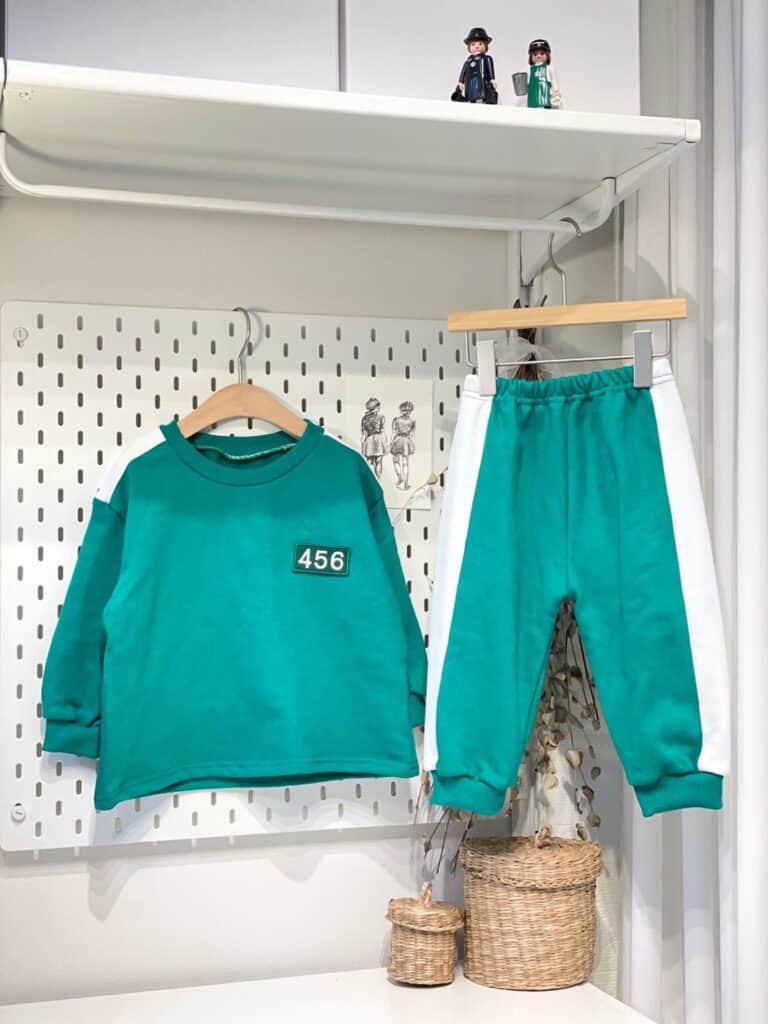 Photo Credit: Etsy
Toddler 456 Squid Game Jumpsuit
You can also get a mini Baby Squid Game Sweatshirt & Sweatpants Set from Etsy seller Little Navi. Choose from size 0-18 months. Ships out in 1-2 weeks as a preorder.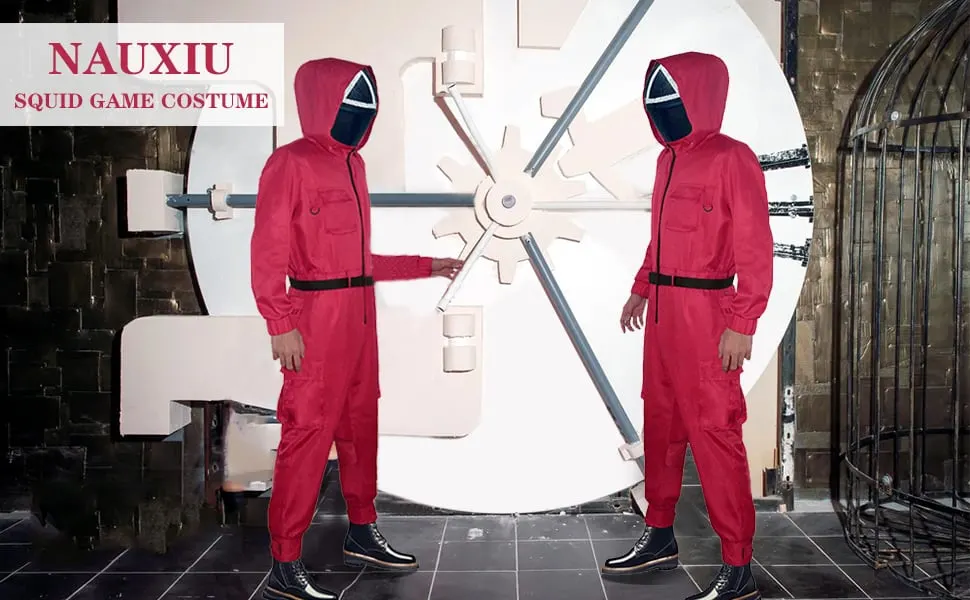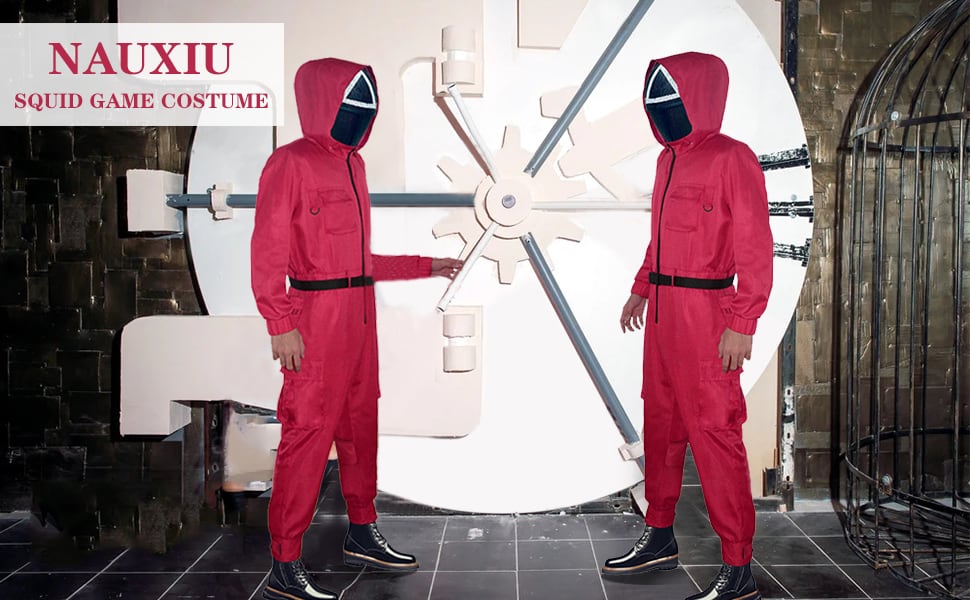 Photo Credit: Amazon
You'll get the iconic pink jumpsuit and belt in this Squid Game costume but unfortunately will have to buy the mask separately. As of now you can still order this polyester jumpsuit to arrive in time for Halloween.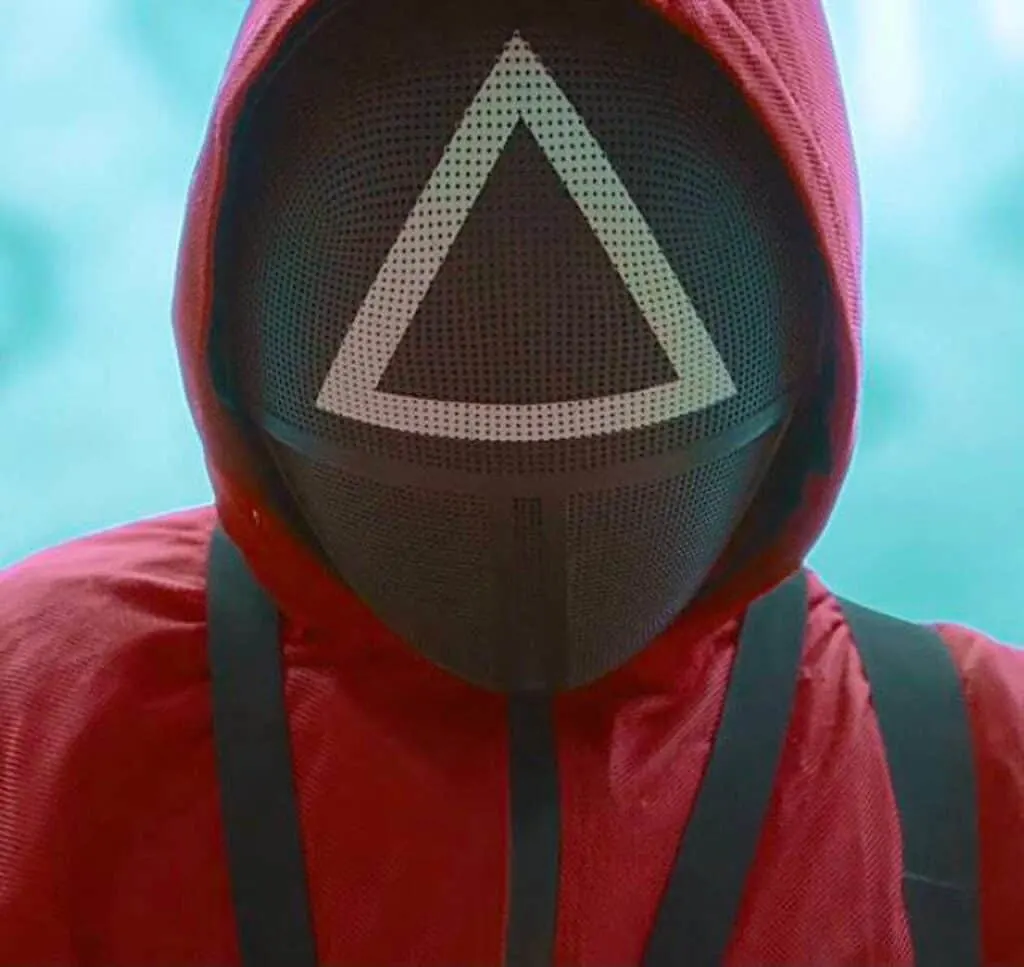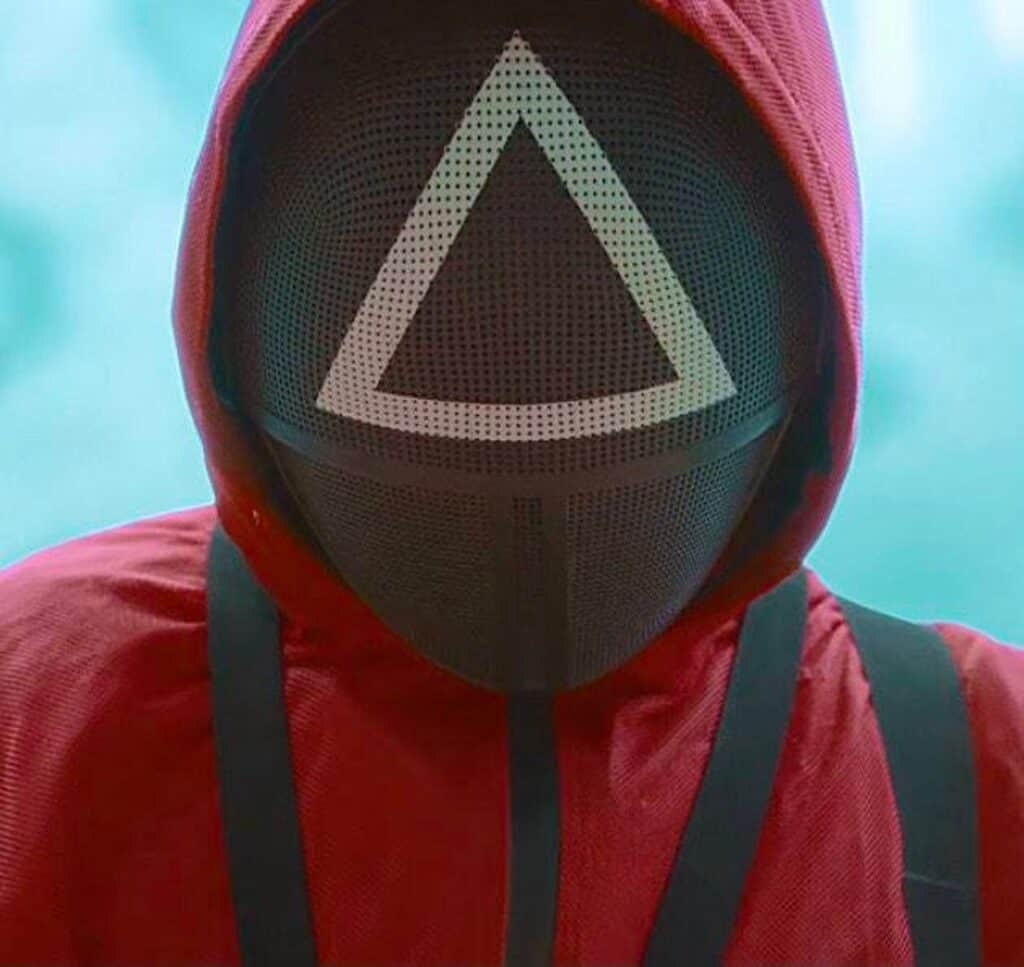 Photo Credit: Etsy
This Etsy seller sells the Squid Game Mask Triangle that represents the solders. One size fits most and orders before Oct 15 are guaranteed to arrive by Halloween.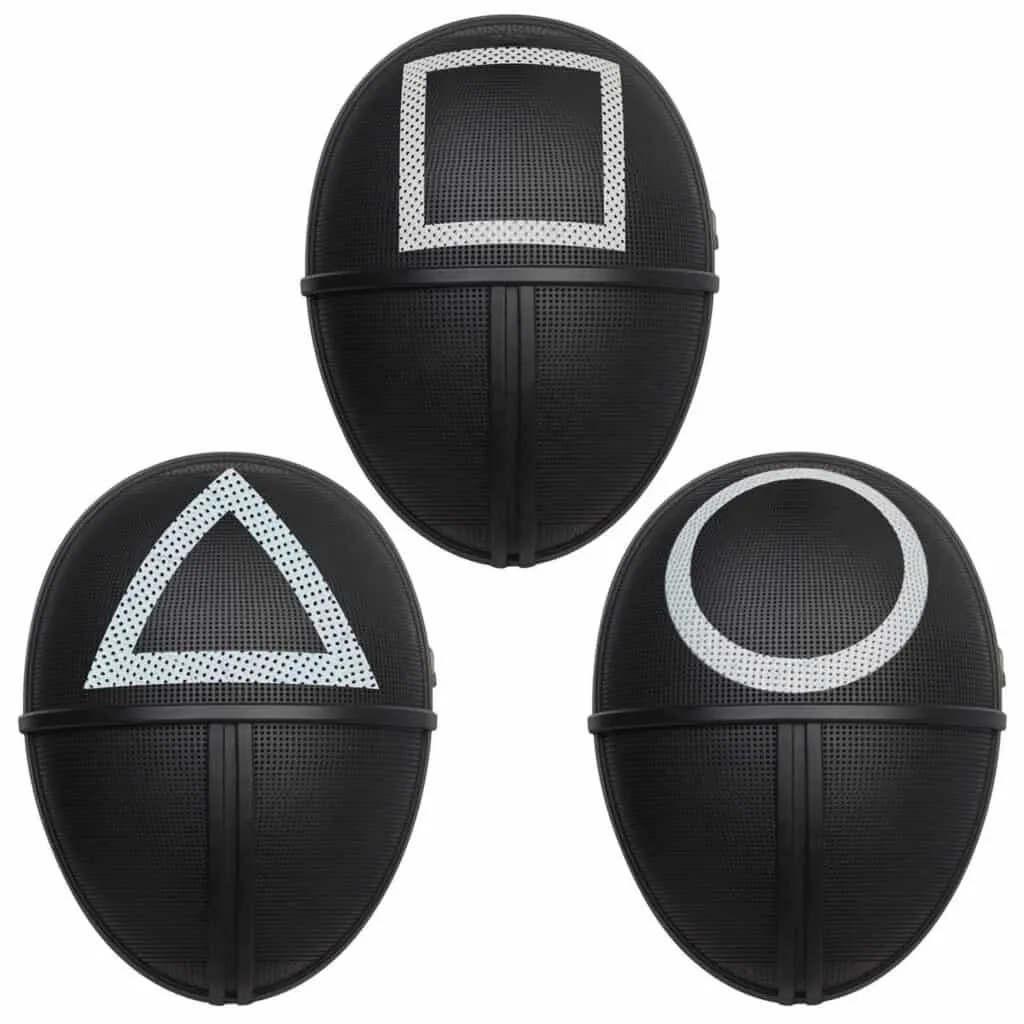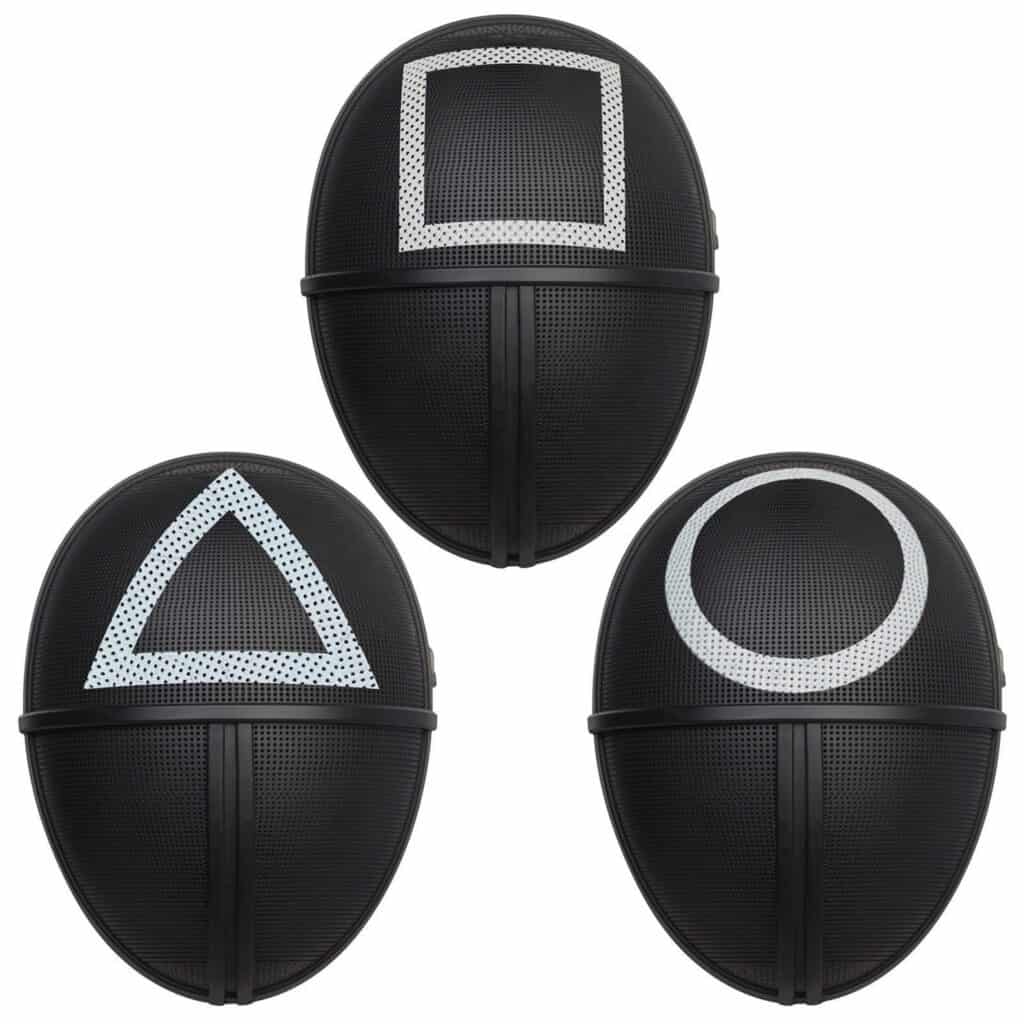 Photo Credit: Etsy
Fortunately, if you don't like the circle mask, you can choose from another Etsy seller Gift Valley USA which shape you want. And this one also ships in time for Halloween!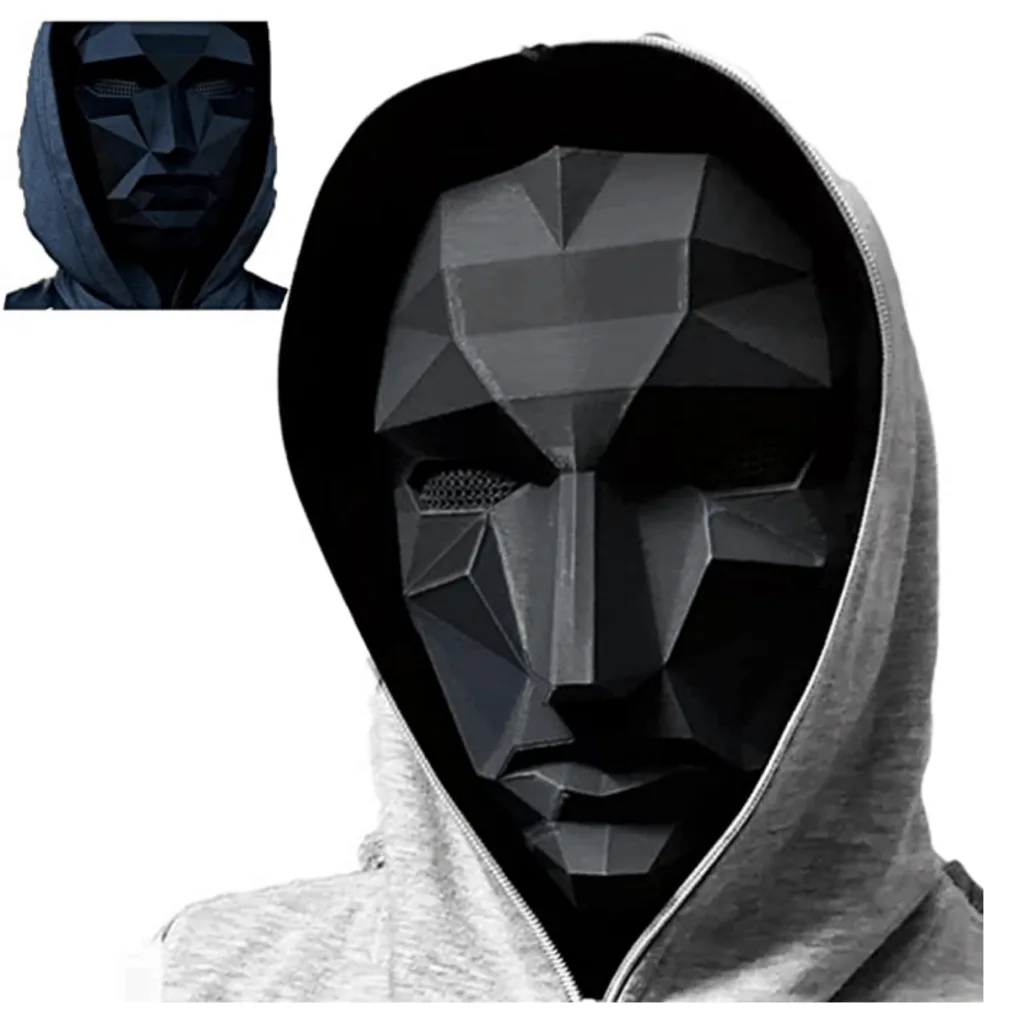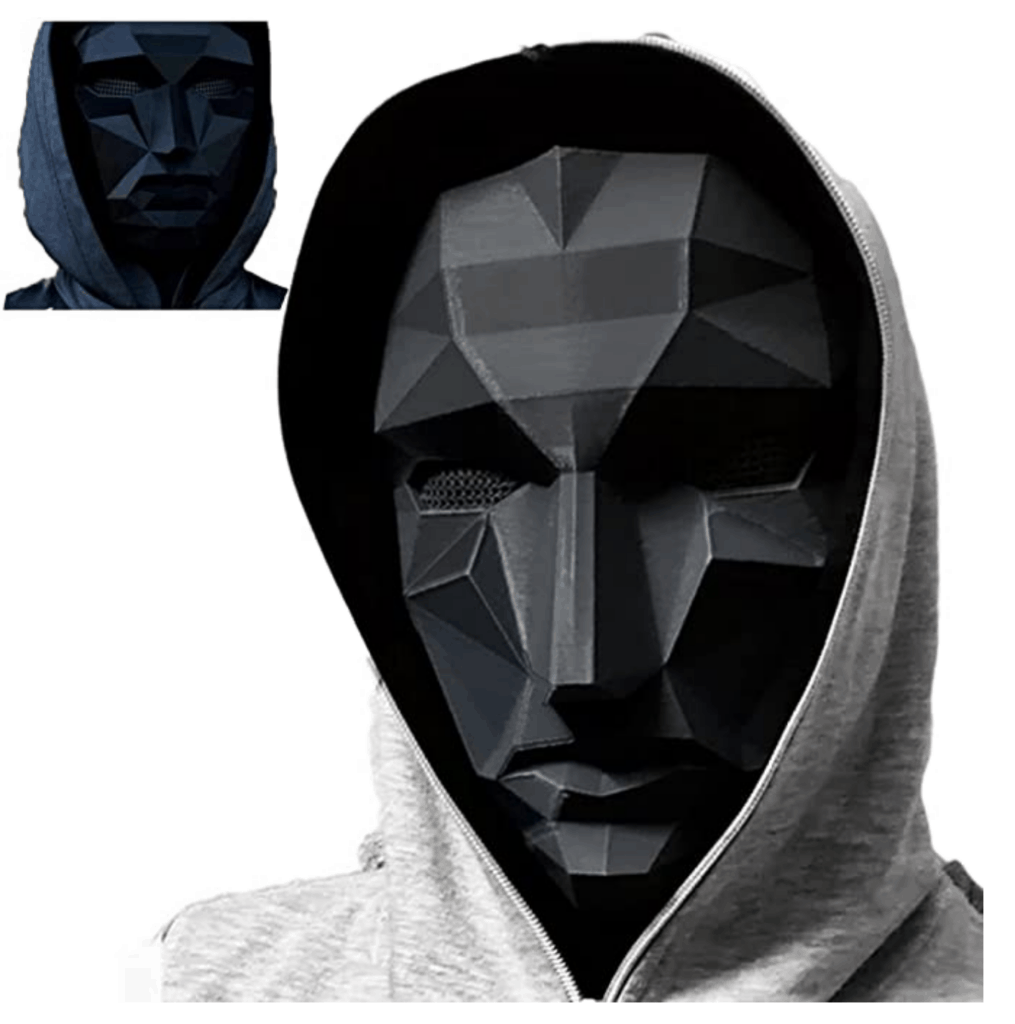 Photo Credit: Amazon
If you'd rather be the sinister Masked Man, you can get this realistic yet breathable mask on Amazon.
Check out more fun Halloween Costumes
20+ Adorable DIY Costumes For Kids
10 Playful No Sew Costumes For Kids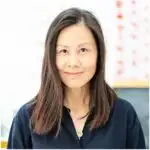 Agnes Hsu is a mom of three and has been inspiring parents and kids to get creative with easy activities and family friendly recipes for over 10 years. She shares her love for creative play and kids food to her 2MM+ followers online. Agnes' commitment to playful learning and kindness has not only raised funds for charity but also earned features in prestigious nationwide publications.