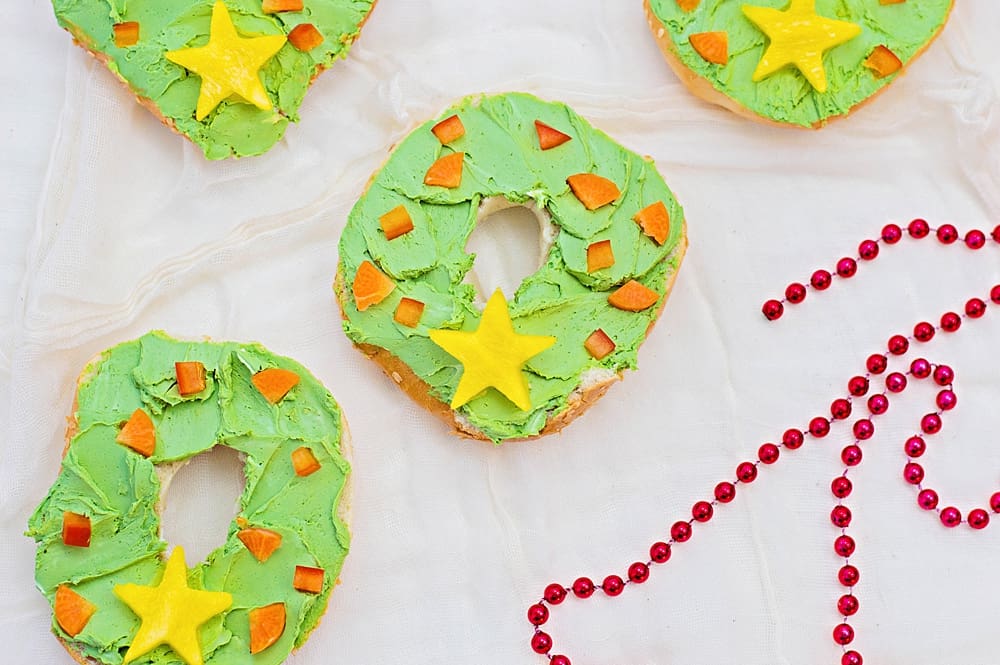 Follow us on Instagram for more fun ideas for kids!
The holidays and Christmas season can often be filled with sweet Christmas treats so to balance it all we have this festive Bagel Christmas Wreath Food Treat to sneak some veggies in!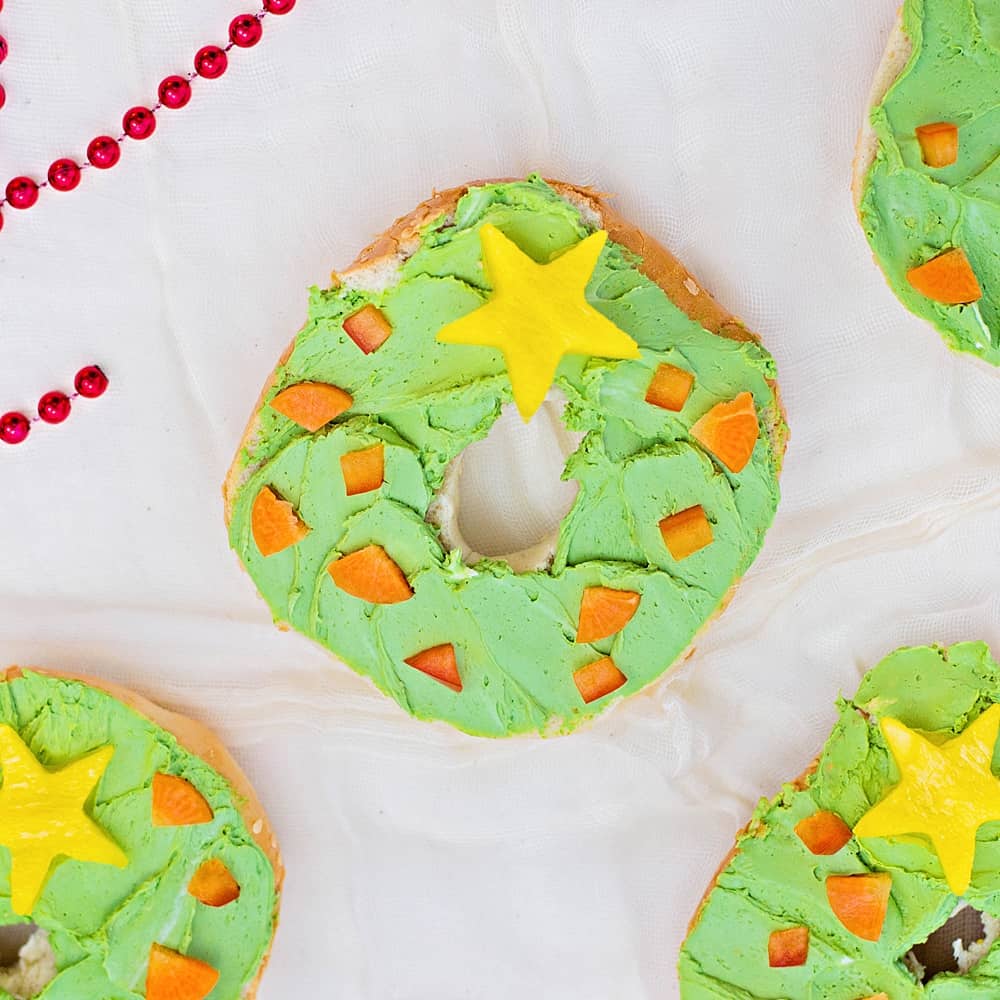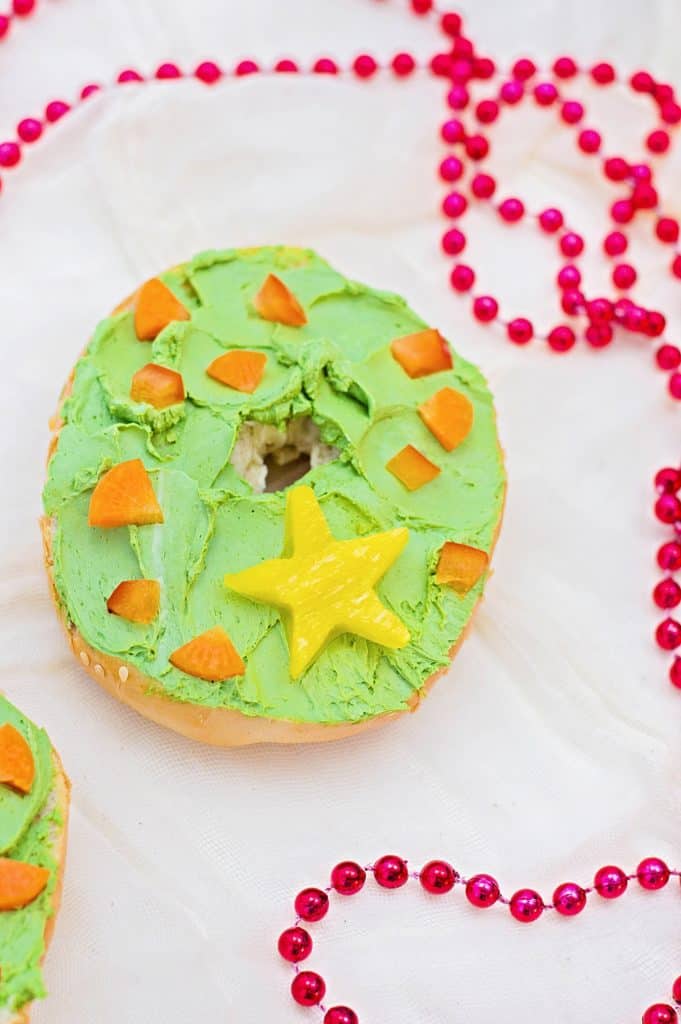 You can sprinkle "ornament" red bell peppers on top with a yellow bell pepper start to finish it off or use a colorful sprinkling of your child's favorite rainbow veggies.
This simple festive treat comes together in a jiffy and looks so pretty on a platter of other healthy Christmas holiday snacks!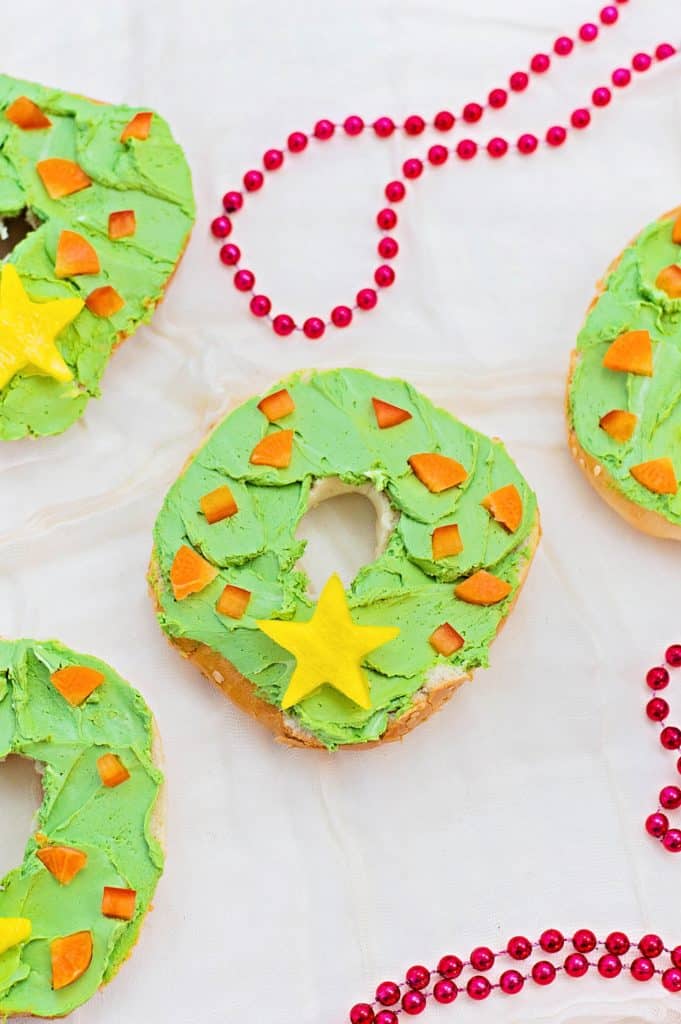 BAGEL CHRISTMAS WREATH FOOD TREAT – INGREDIENTS:
2 bagels
6 oz. cream cheese, softened (about 2/3 of a standard 8 oz. brick
¼ tsp green gel food coloring
½ yellow pepper, with all the seeds removed
1 carrot
½ red pepper, with all the seeds removed
Small star-shaped cookie cutter
Yields: 4 joyfully-decorated bagel halves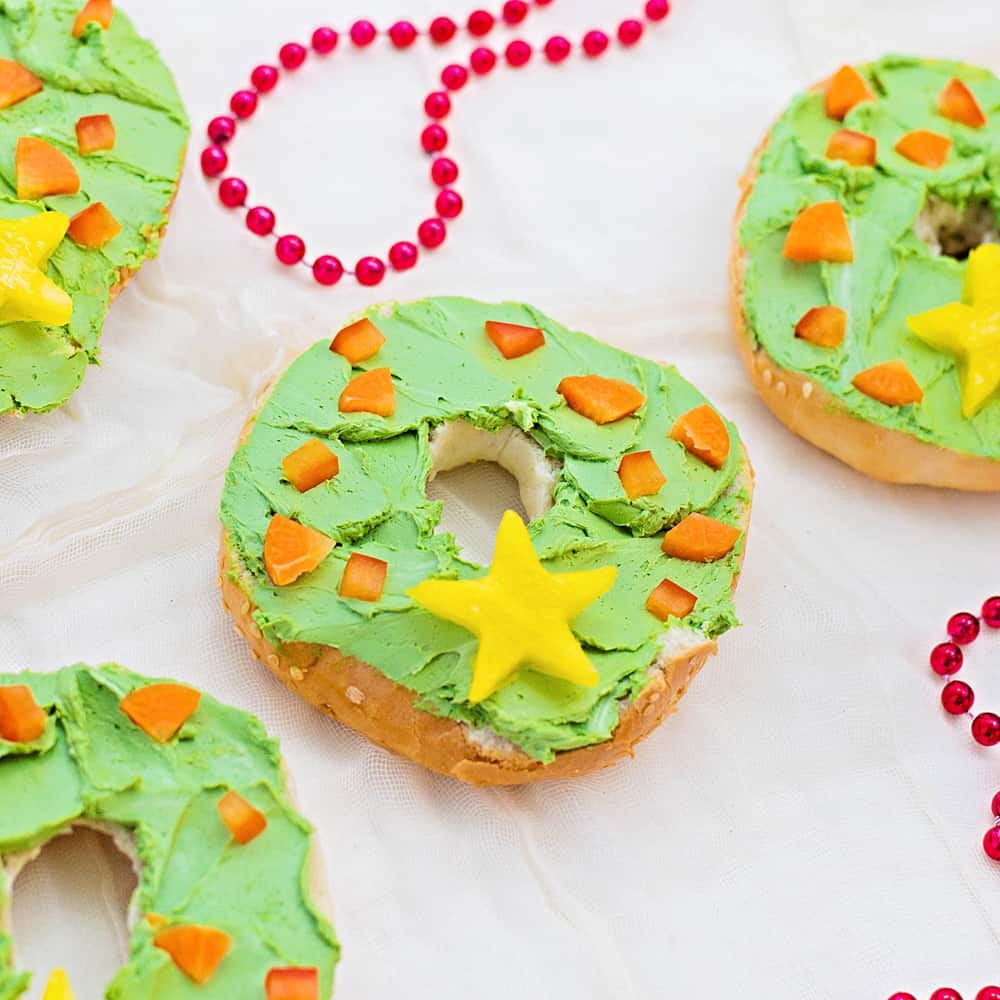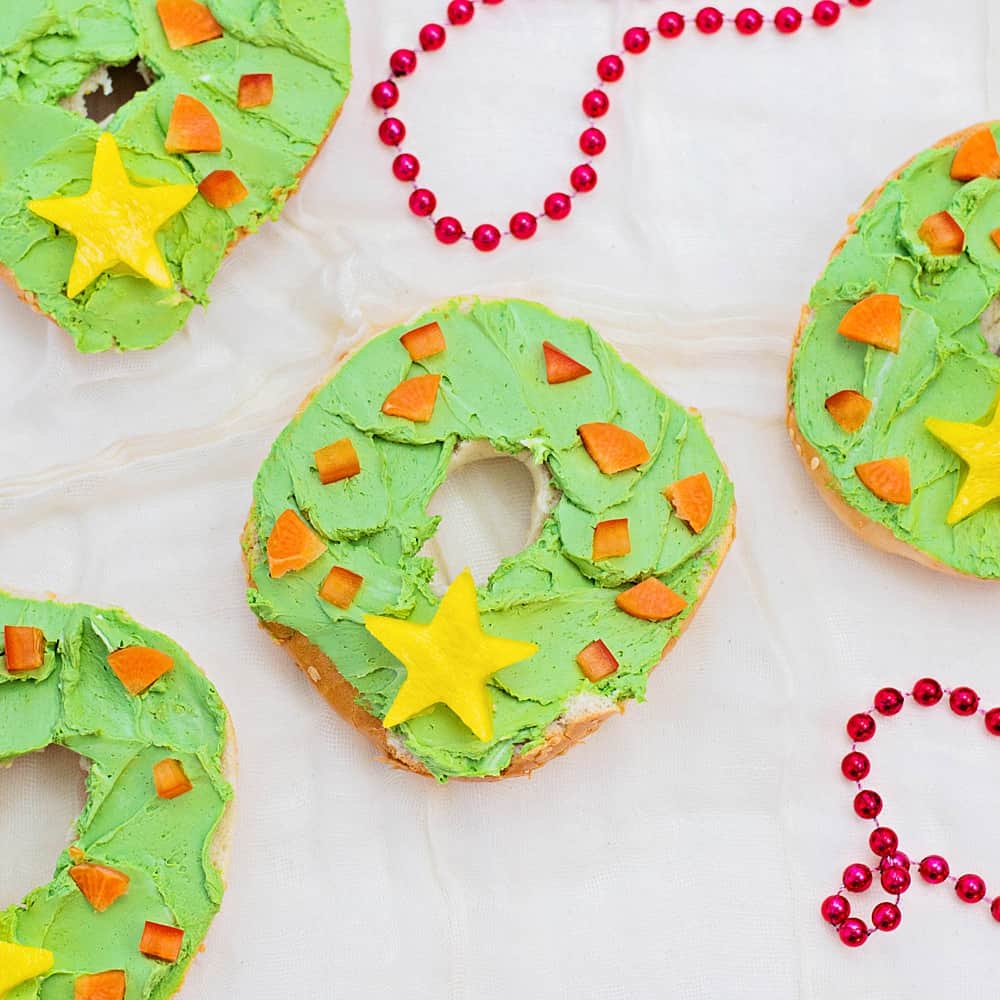 INSTRUCTIONS:
Step 1. Cut each bagel in half. If you'd like, you can toast each one.
Step 2. In a medium-sized bowl, start beating cream cheese with an electric mixer. This will soften it even more.
Step 3. Add gel food coloring to cream cheese and beat until completely tinted.
Step 4. Use an offset spatula to spread the cream cheese on each bagel half. You can be generous with the amount you spread on each bagel!
Step 5. Cut your yellow pepper in half and remove all seeds. Cut 4 large pieces and use your star cookie cutter to cut out 4 star shapes. Set aside.
Step 6. Dice your red pepper. Cut your carrot into small pieces.
Step 7. Time to assemble! Place your yellow pepper start at the bottom of each bagel. Then, sprinkle your diced red pepper and carrot pieces – they will act as the wreath's ornaments.
Serve and enjoy!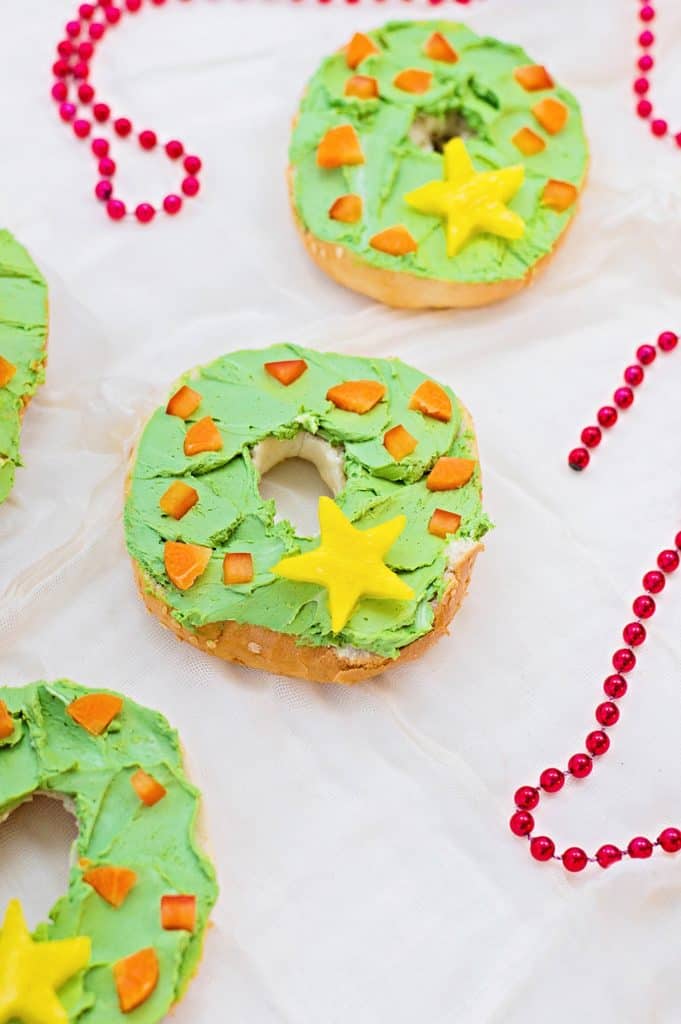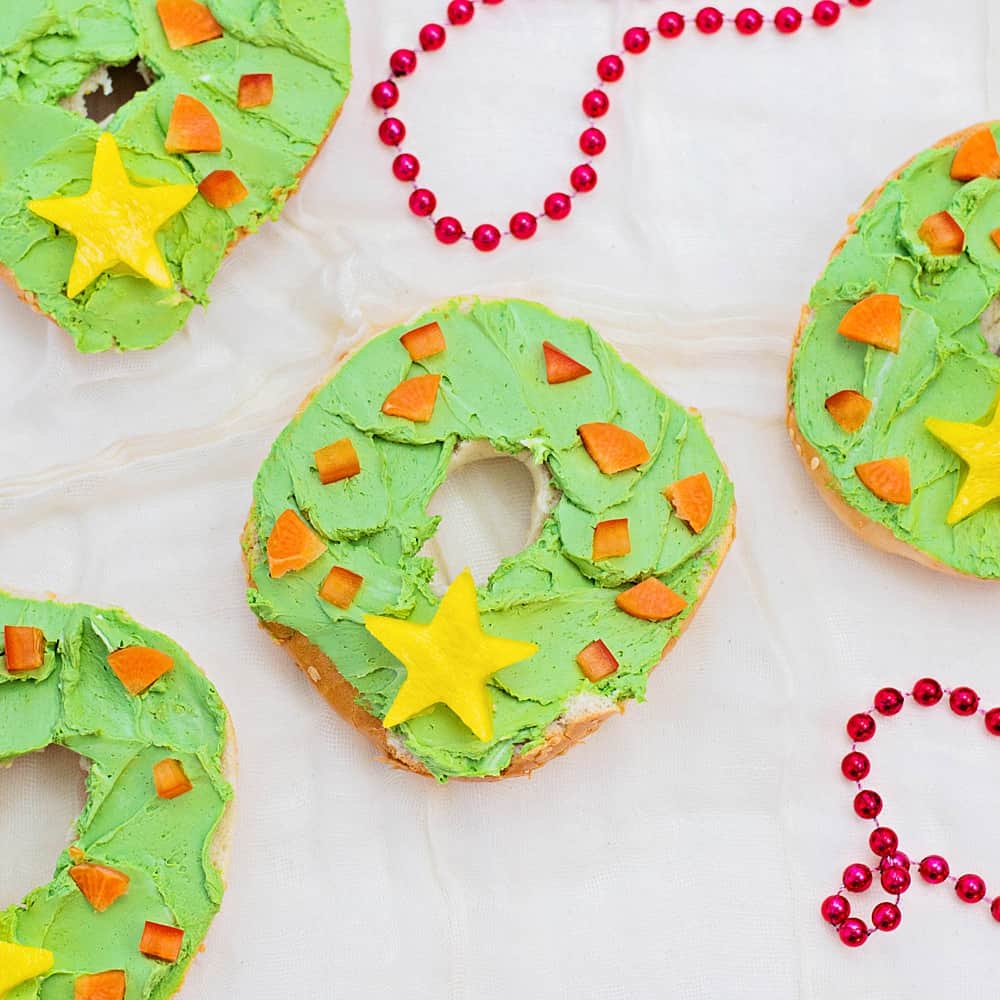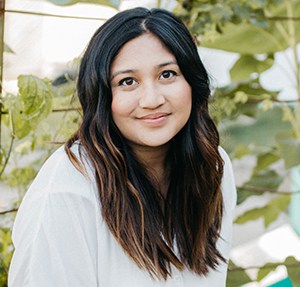 Lisa Favre is a mom, wife, content creator, and full-time dessert enthusiast. When she's not busy in the kitchen, Lisa loves travelling with her family, exploring new cities and territories. As the blogger of fabuloushabits.com, you will often see her looking through a lens, photographing her next project!