In today's Cooking With Kids post, we explore the colorful world of rainbow veggies. Like many parents, I find it hard to get my kids to get their intake of good-for-you greens. The solution? Make it fun for them by "painting" a rainbow of vegetables (as you'll see below). This is also a great way to get them excited about picking which color vegetables they want to eat. We went to the produce market and brainstormed which colors would go in our rainbow roasted veggies. By giving kids ownership over this process, they were more open to eating healthy.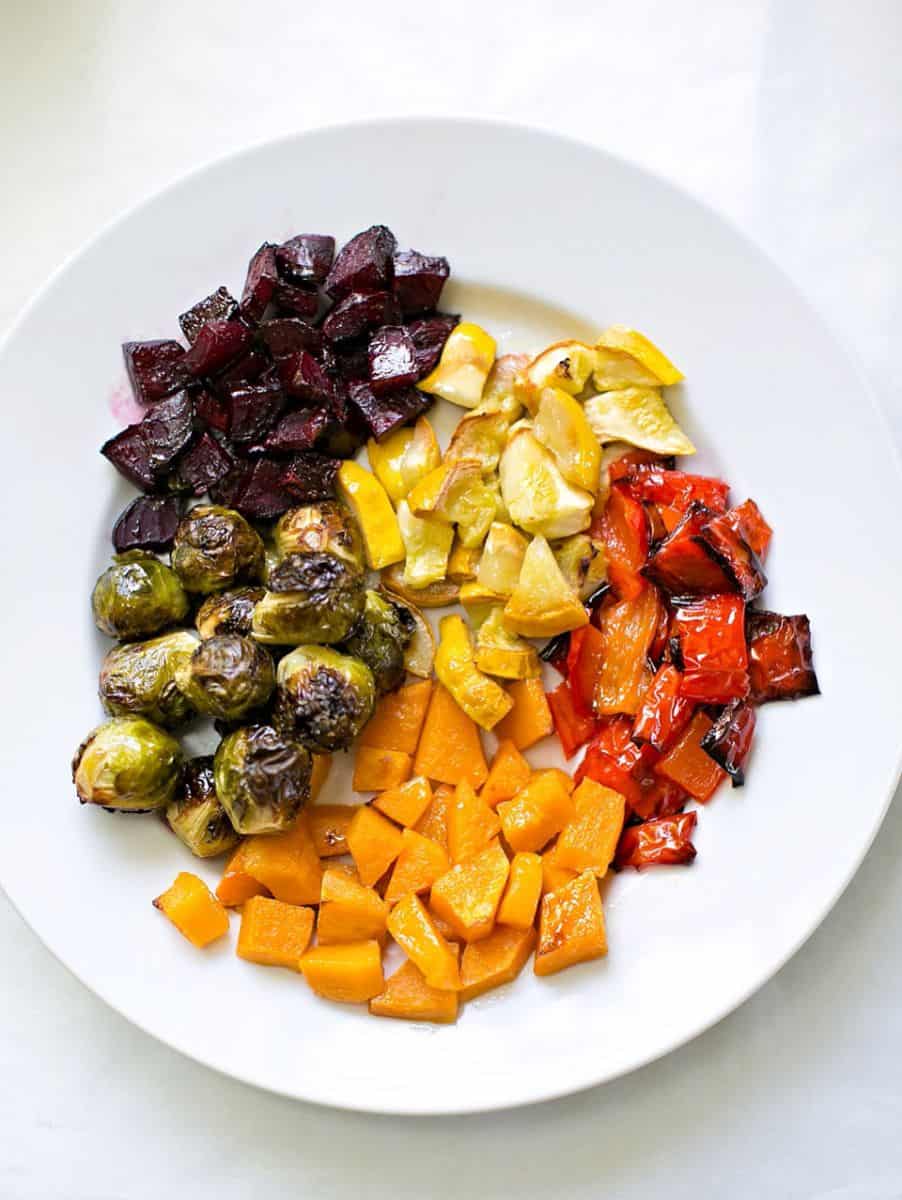 Rainbow Roasted Vegetables – Ingredients:
– For our rainbow, we settled on brussels sprouts, purple beets, butternut squash, red bell peppers, and yellow squash
– olive oil
– sea salt or kosher salt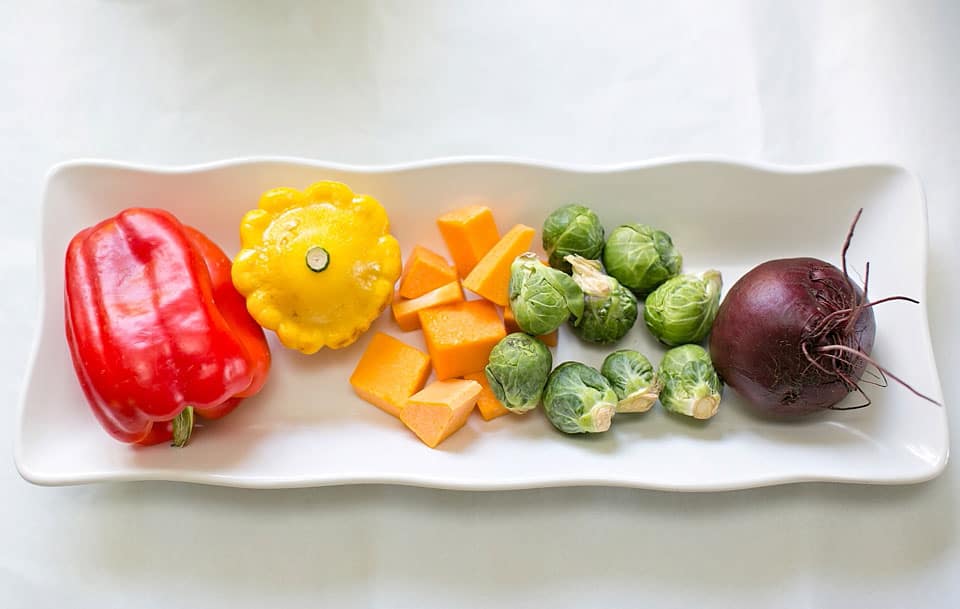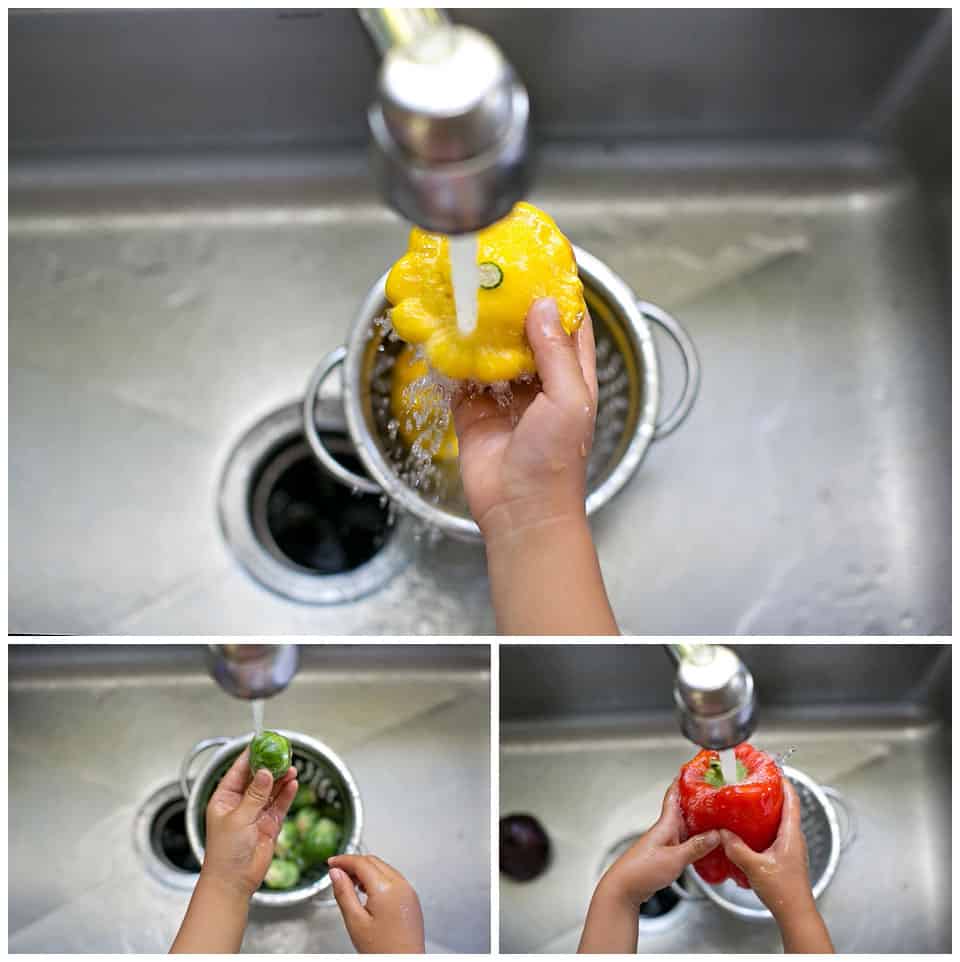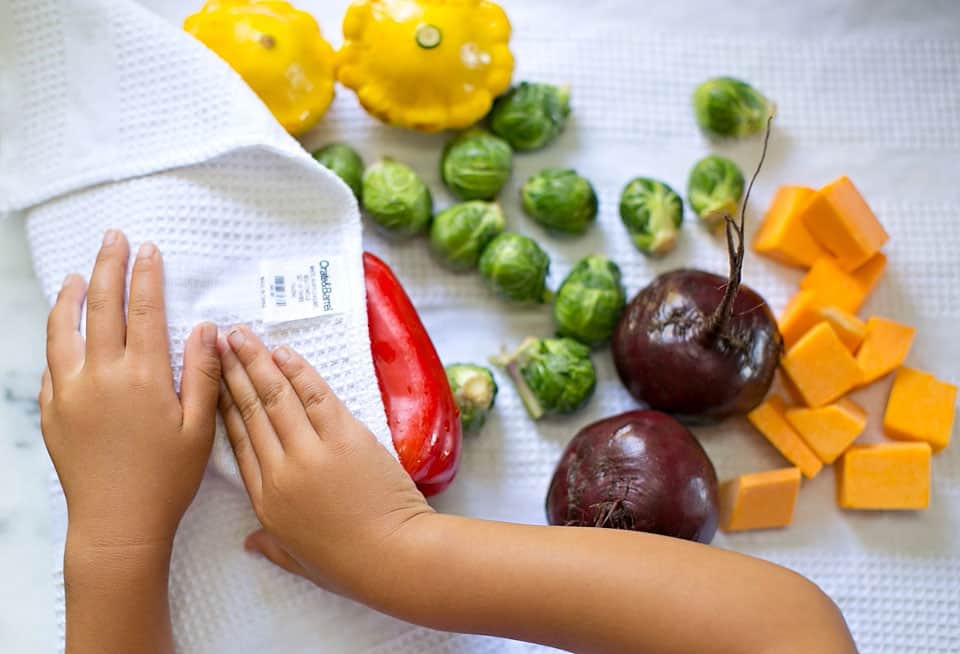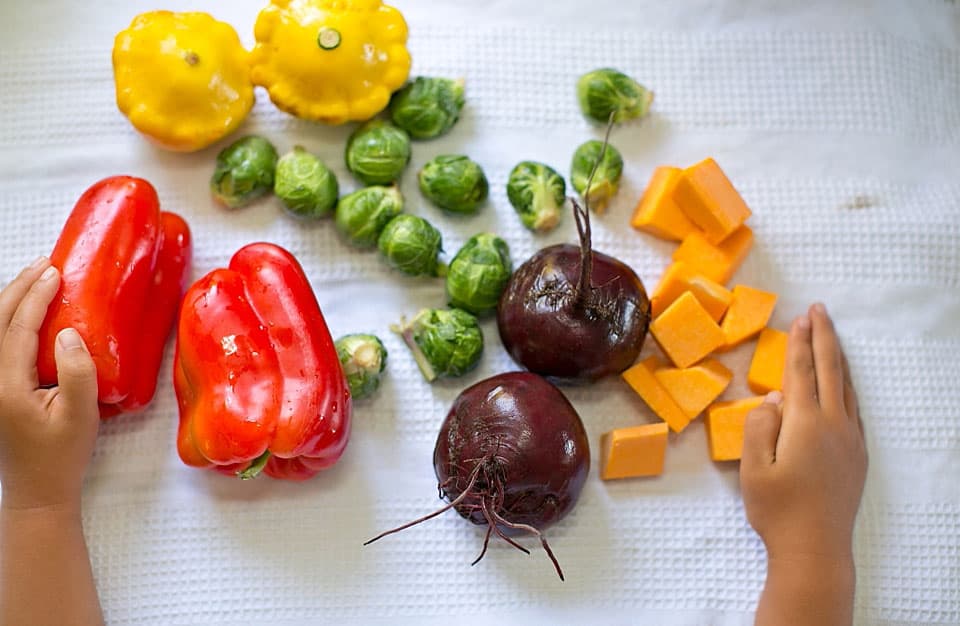 Steps:
(Preheat oven to 425 degrees)


1. Involve the kids in the process from start to finish including washing the vegetables and patting them dry.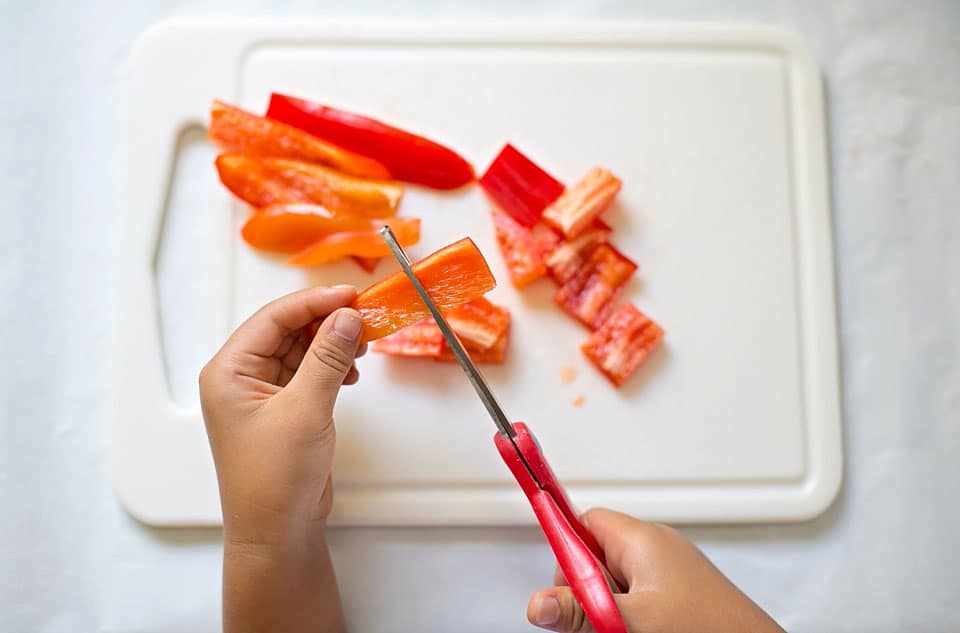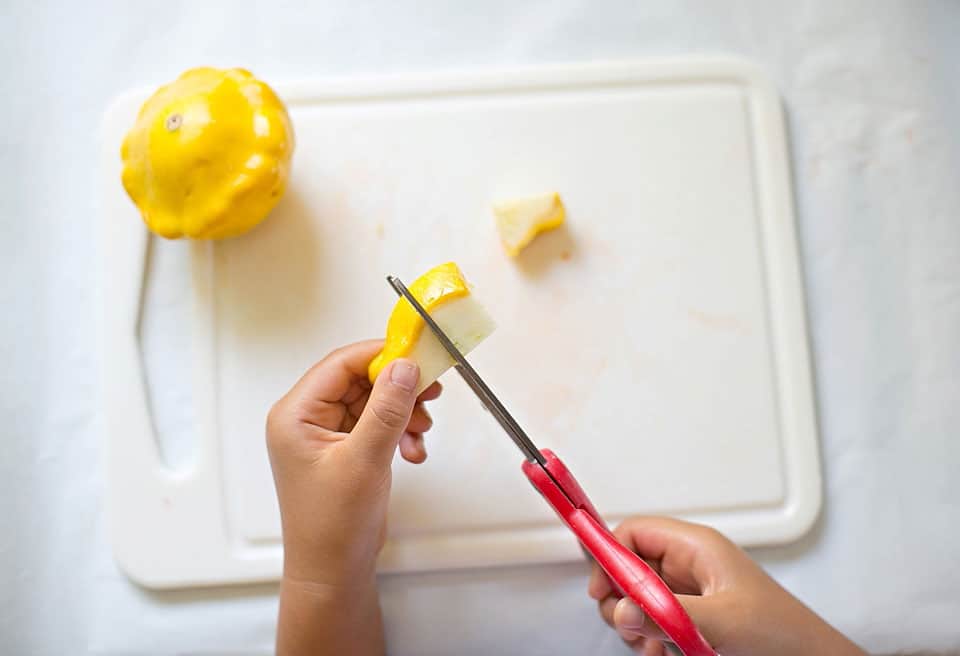 2. Depending on how old your kids are, allow them to use scissors or a kid safe knife to cut the veggies into one inch pieces. For the harder pieces like butternut squash and beets, I took over the cutting.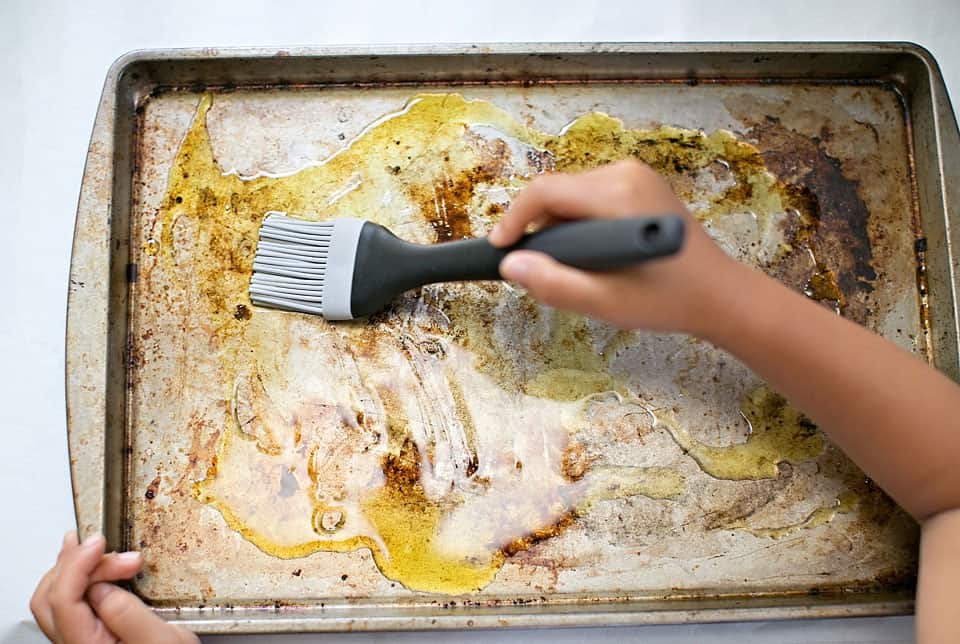 3. Ask your child to brush olive oil over a baking pan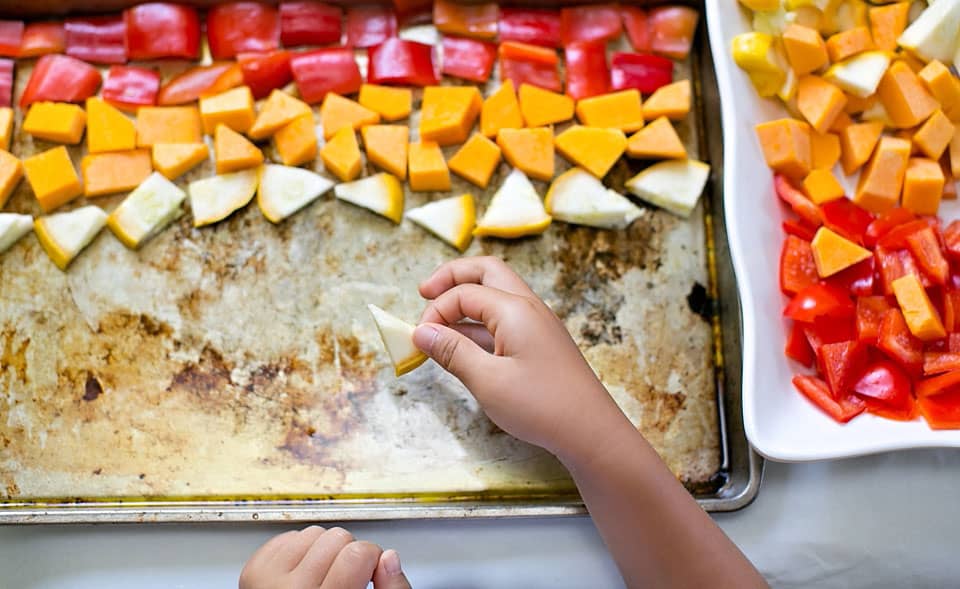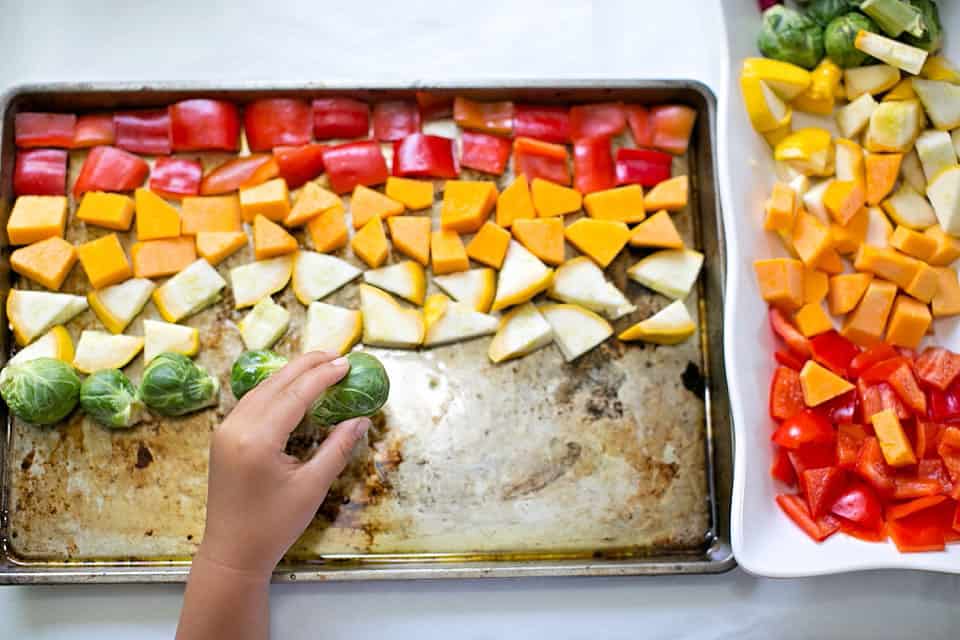 4. Let kids place the "rainbow" veggies piece by piece.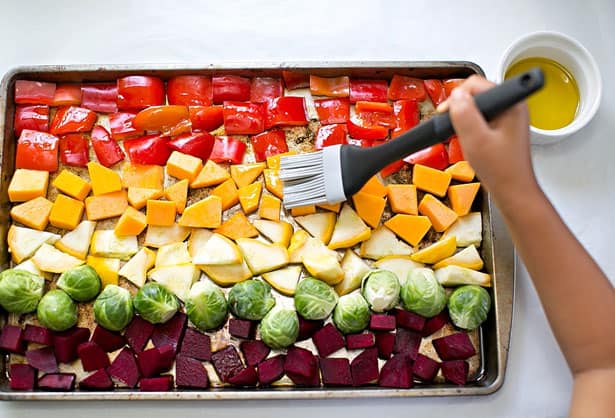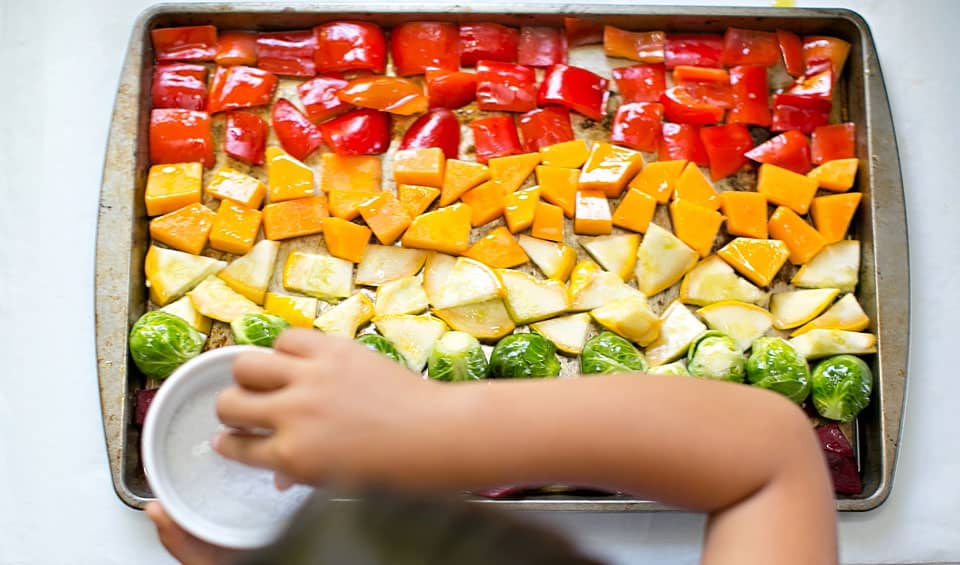 5. Ask your child to "paint" olive oil over the veggies and then lightly sprinkle salt over them.
Bake at 425 degrees until well roasted for about 30-35 minutes.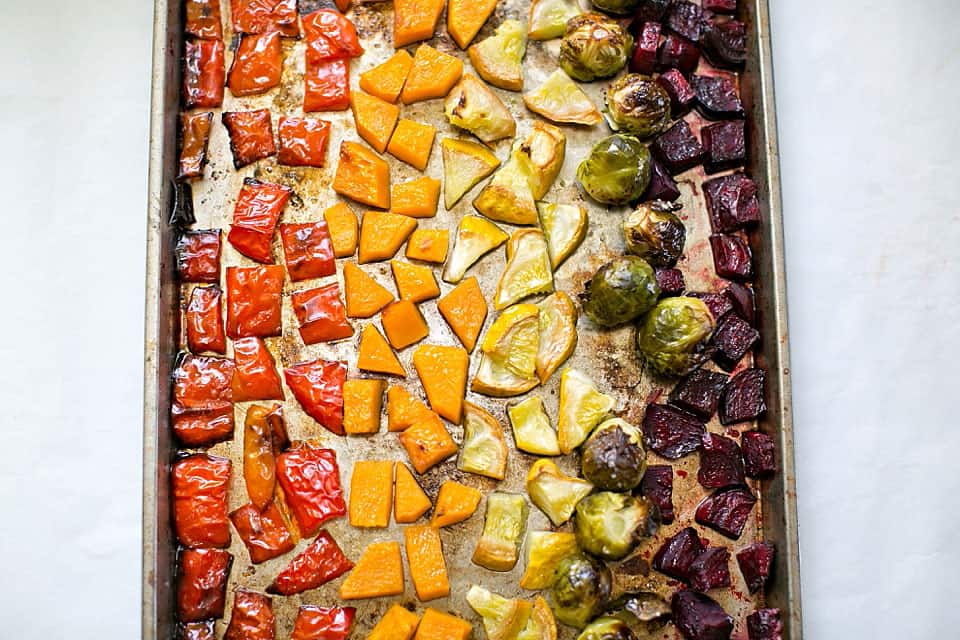 This is how they looked like out of the oven.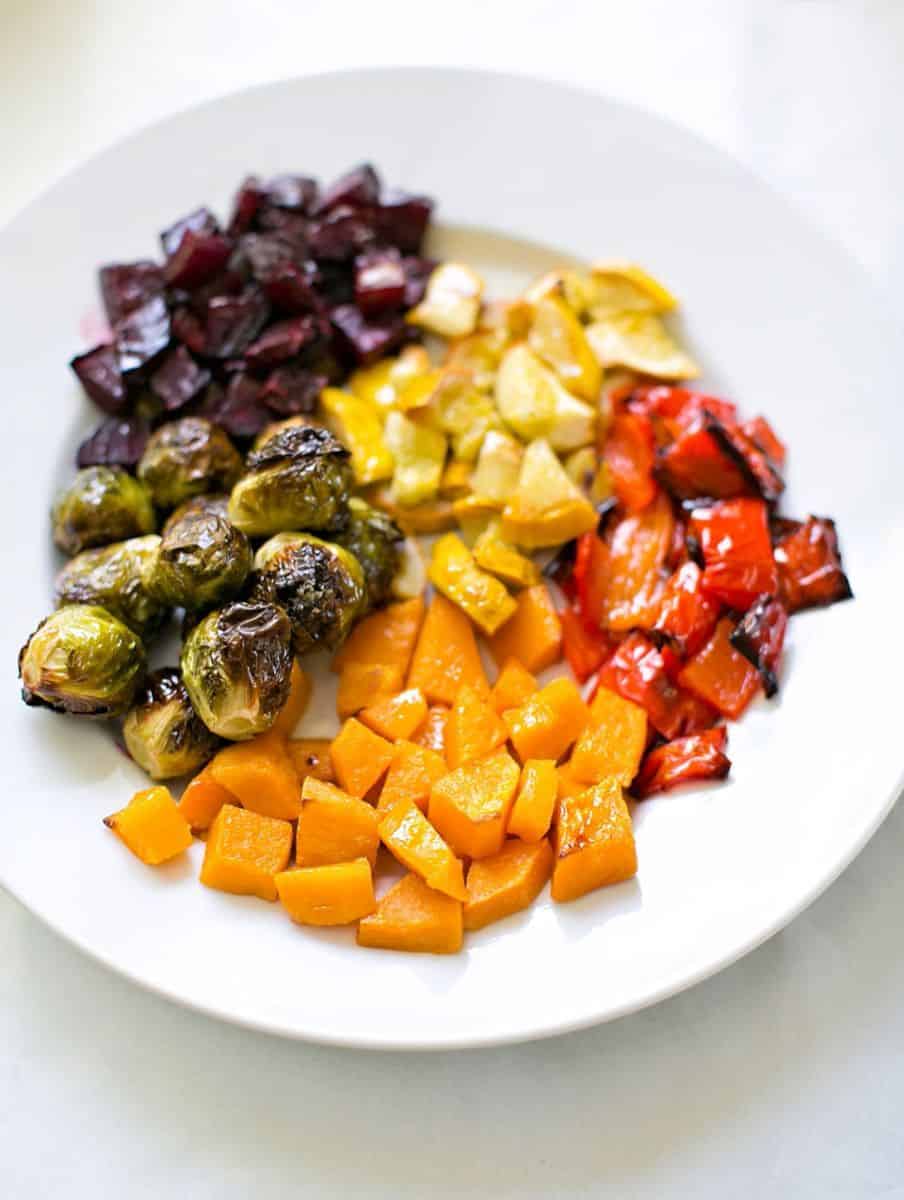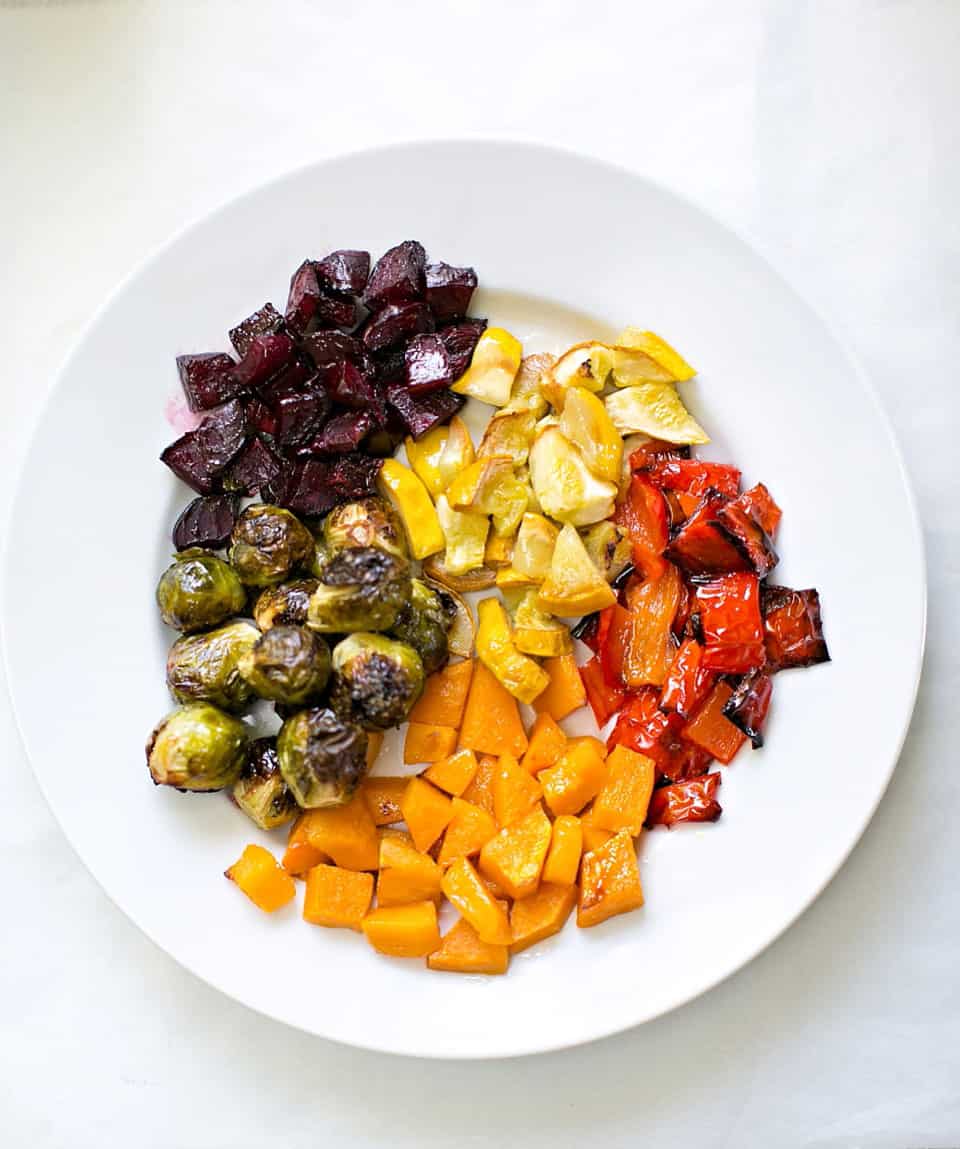 Beautiful roasted rainbow veggies. The kids had several bites of each and although I wouldn't say they now love vegetables, this was a fun way to get them excited about eating them without putting up a fight. These easy roasted rainbow veggies are a great addition to any meal and easy for kids to lend a hand making. You could come up with different color combinations too, let the kids decide!
What are some fun ways you get the kids to eat their veggies?
For more kid-friendly veggie ideas, see:

10 Pinktastic Ways to Get Kids to Eat Beets

7 Scrumptious Kid-Friendly Corn Recipes

5 Veggie Muffins so Good Your Kids Won't Mind Them

6 Fun Ways to Get Your Kids to Eat Broccoli

8 Ways to Sneak Kale Into Your Kids' Foods

10 Kid-Friendly Ways to Eat Squash

8 Kid-Friendly Ways to Eat Sweet Potatoes

Edamame: 8 Delicious Ways to Get Kids To Try It