We've yet to see the end of the neon trend, but lately we've been particularly inspired by projects that contrast bold neon with calm, classic materials. Think reclaimed wood or subtle gray walls with fun neon accents and you've got the right idea. This is a great combination for a kid's room, where you want the decor to be current but not trendy- a pop of neon or two can add energy and a sense of fun.
And if you'd like neon in smaller doses, consider our wooden neon blocks or these adorable neon dipped plant pots. Both projects are simple enough for kids to make.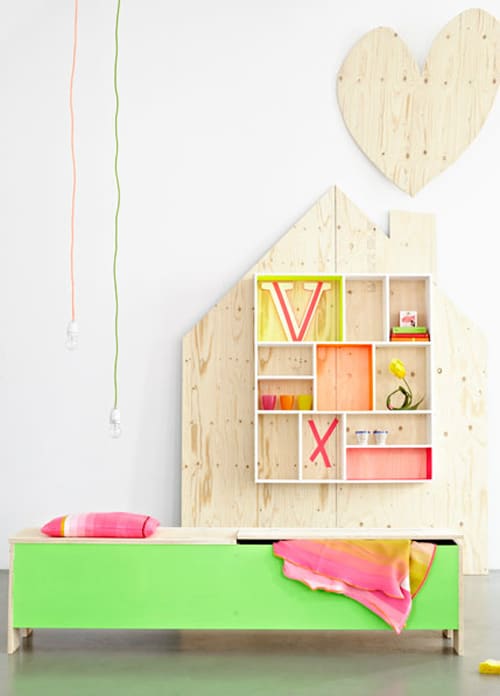 Neon shelves (via Vtwonen)
Paint a simple wooden shelf a neon color! It will give a special glow to whatever you display there.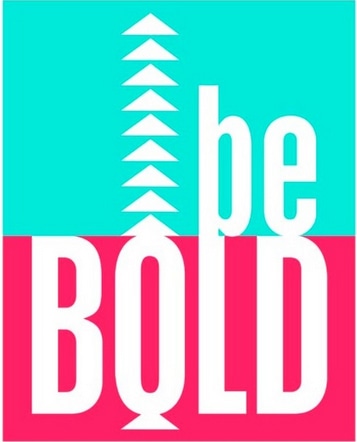 Neon art print (via Houzz)
Choose an inspirational message in bold colors for a cheerful reminder. It can stand alone or be part of a gallery wall – be bold!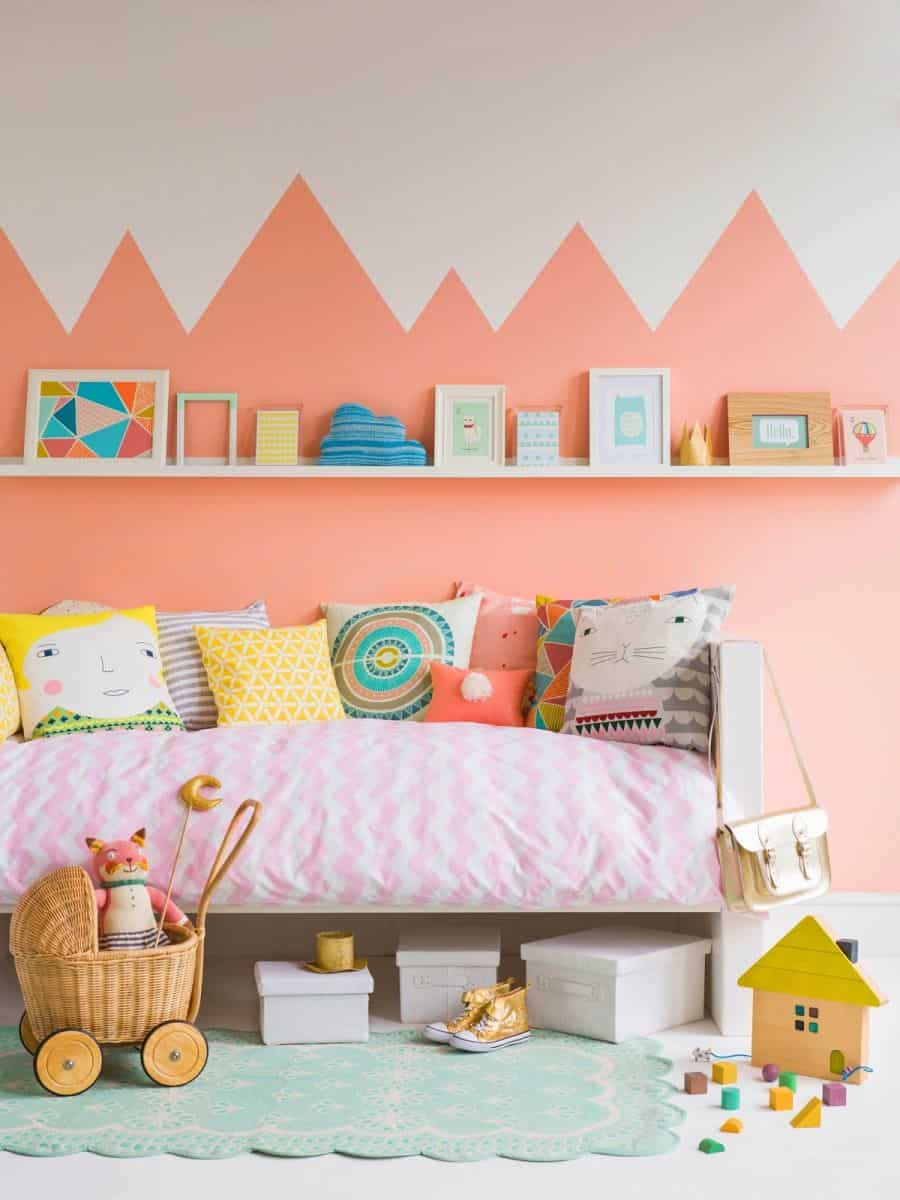 Neon-painted wall (via Charlotte Love)
If a neon accent wall seems too intense for a kid's room, check out these walls that combine neon and neutral.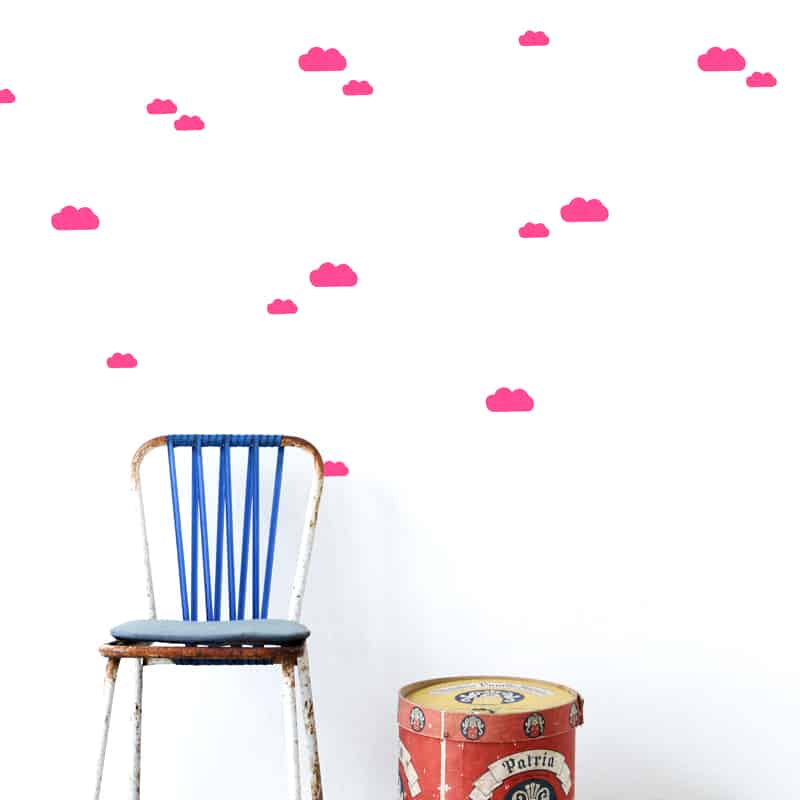 Neon decal (via Ferm Living)
Low-commitment neon! A vinyl sticker in a vibrant color makes neon an accent color, not an overwhelming statement.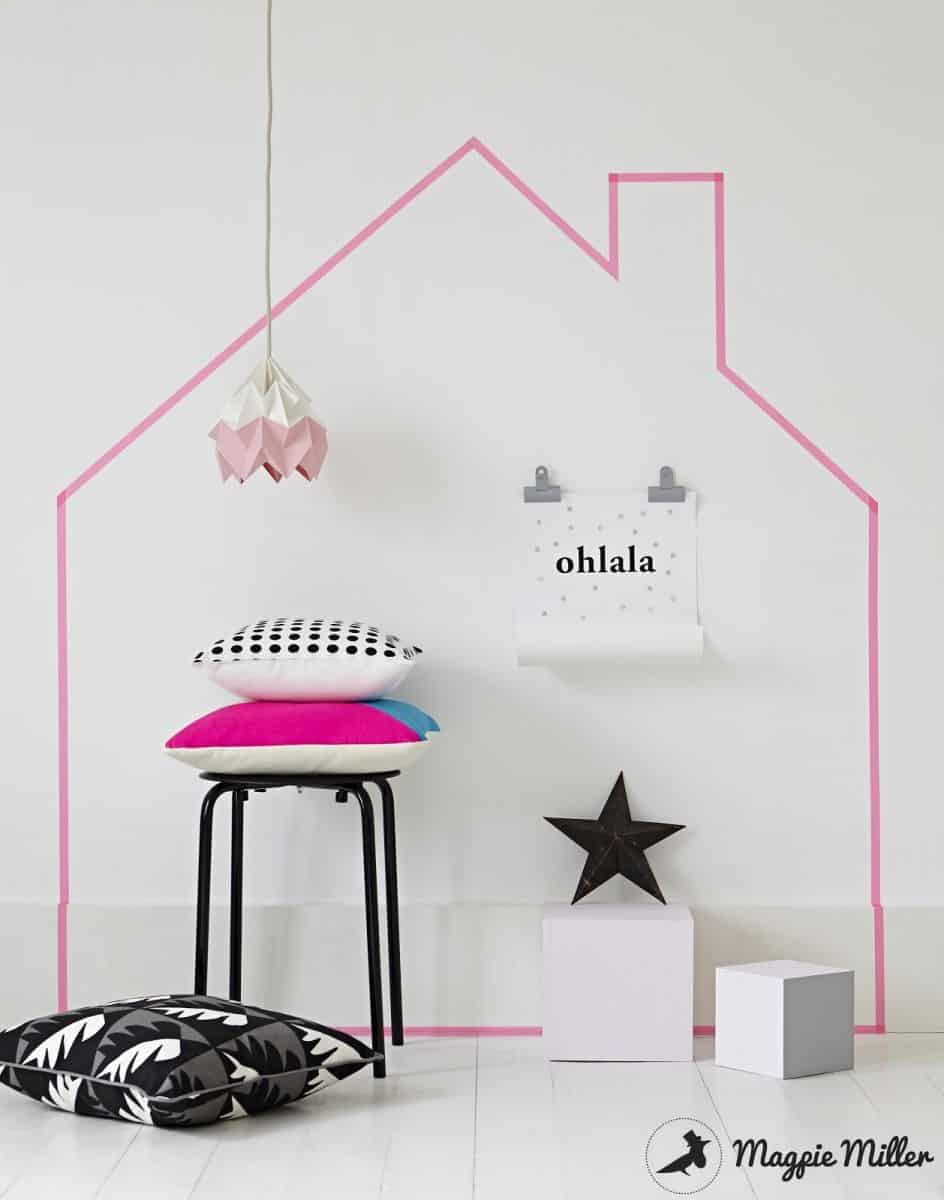 Neon tape shapes (via Charlotte Love)
What a great idea – using neon tape to make outlines on the wall. This designer made a house, but imagine a big neon sailboat or rocket ship on the wall… so fun.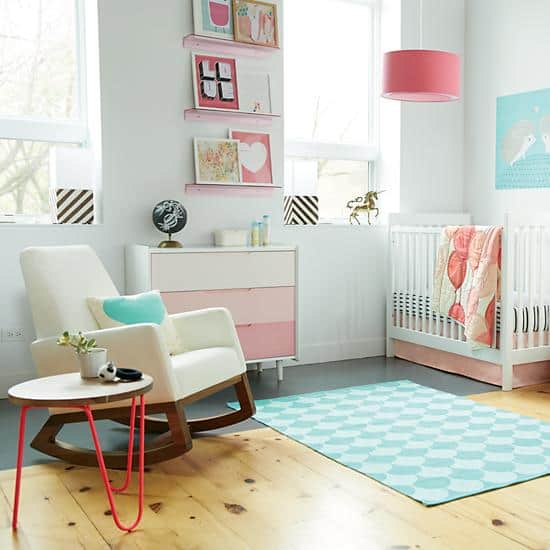 Wood & neon stool (via Land of Nod)
We love the contrast between the rustic-looking top of this stool and its industrial neon legs.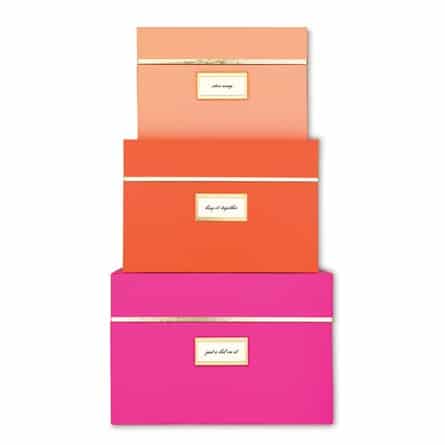 Neon nesting boxes (via Rosenberry Rooms)
Here's a storage solution that doubles as a pretty display – cheerful, classic nesting boxes in bright sherbet hues.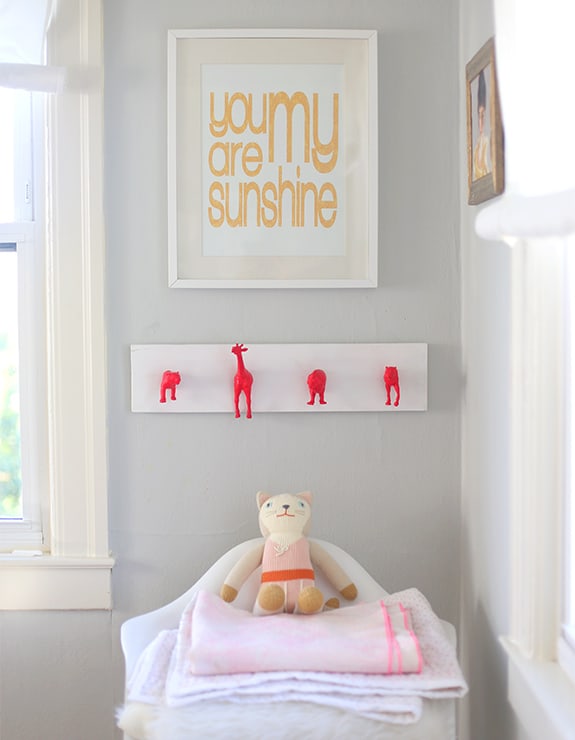 Neon animal hooks (via Say Yes)
A terrific tutorial for a neon wall rack with hooks made of fierce animal toys. It's super-customizable, since you can choose your child's favorite animals and colors.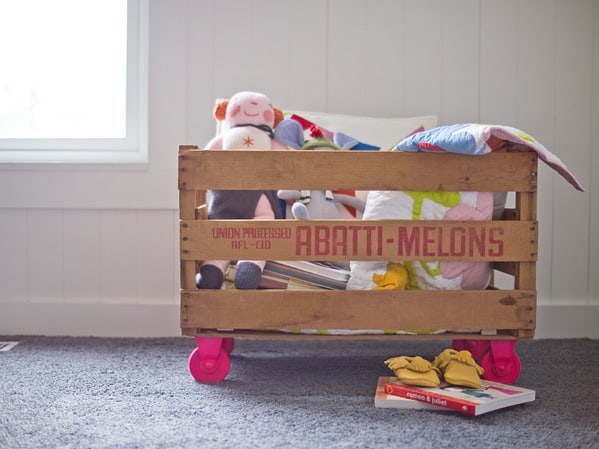 Toy crate with subtle neon accents (via Design Happens)
Neon wheels give a classic toy crate a 21st-century upgrade in this easy DIY.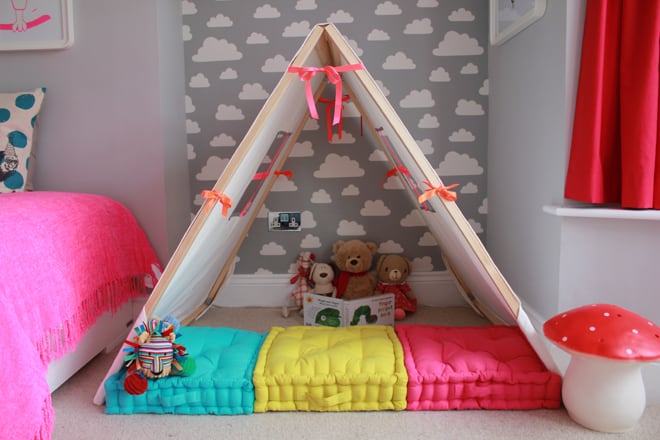 Pop of neon pillows (via Bobby Rabbit)
This neon and gray "big girl" bedroom is full of delightful details, but the bright pillows are especially great- a good use of neon and a great example of pattern mixing.