We're thrilled to have Anna here today, guest posting. Anna is the founder of Mamoo Kids, a great line of handmade messenger bags for kids. We love Mamoo Kids and featured them recently here. Today, Anna is sharing a lovely idea on how to make an all-natural bug repellent kit for kids. Welcome Anna and thank you!
Herbal scents you love bottled up in a bug repellent kit. Kids will love creating their own DIY "bug off" scents.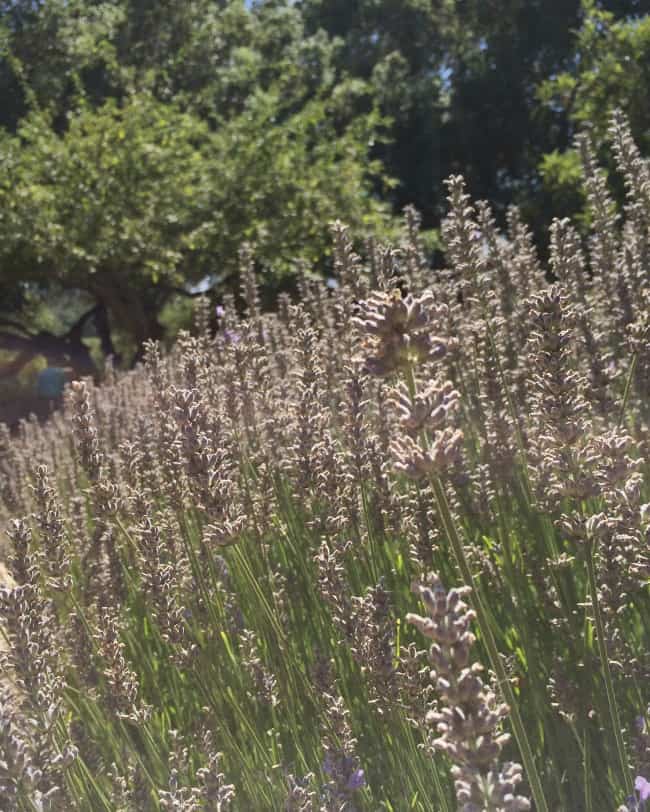 Long ago before commercial bug sprays were available, soldiers often created their own bug repellents by infusing strong smelling herbs with essential oils to ward off insects while out in the field.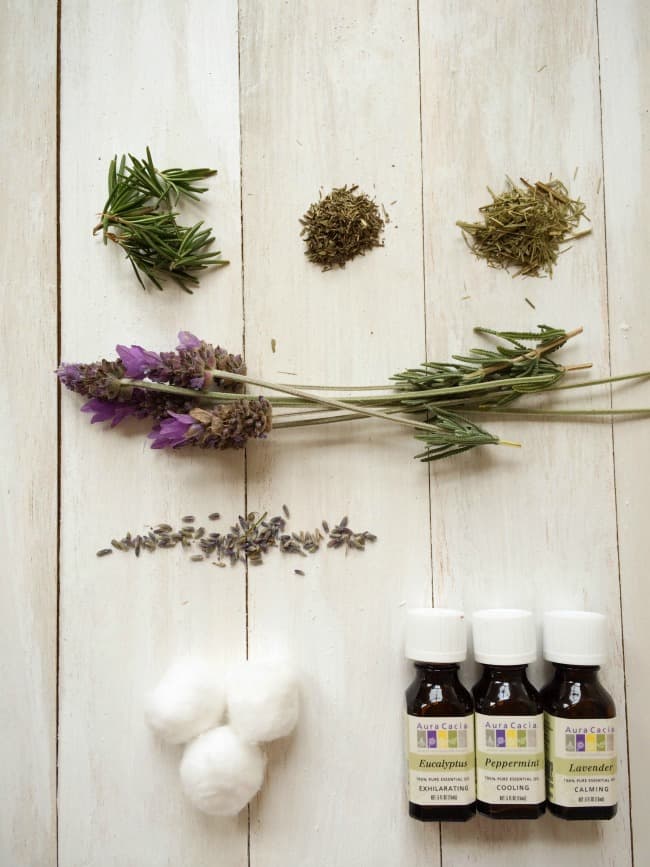 If you dig deep enough in herbal folklore, you'll find that most of the natural bug repellents are composed of two parts – strong scented herbs and pure essential oils. (Some variations also include vinegar, hazel witch and vodka.)
For this kit, we looked in our backyard. The boys picked lavender and rosemary from outside and mixed that with dried lemongrass, dried lemon thyme and dried mint. For the essential oil we added peppermint (because we just love mint!).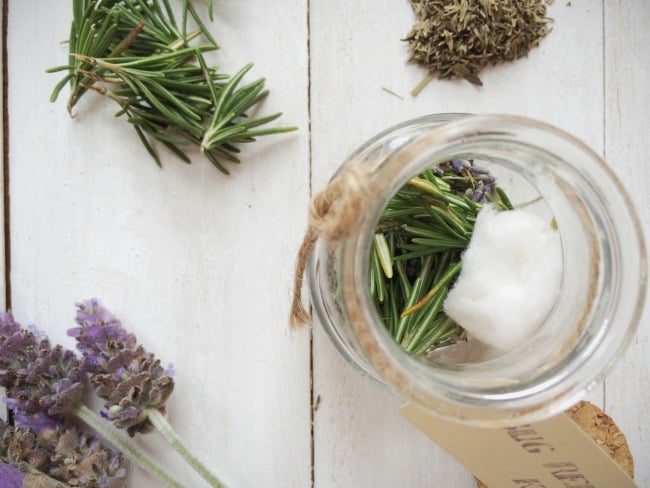 Add drops of pure essential oils until the desired scent is achieved. A suggested ratio of oil to herbs would be 1/2 oil to 1/2 herbs.
The most common herbs and oils used to repel bugs are:
Essential Oils – Citronella, lavender, mint, lemon eucaluptus, clove, lemongrass, catnip, cedarwood, cajeput, tea tree, rosemary.
Herbs – Citronella, mint, lemongrass, catnip, lavender, sage, rosemary, lemon thyme, lime basil, chamomile.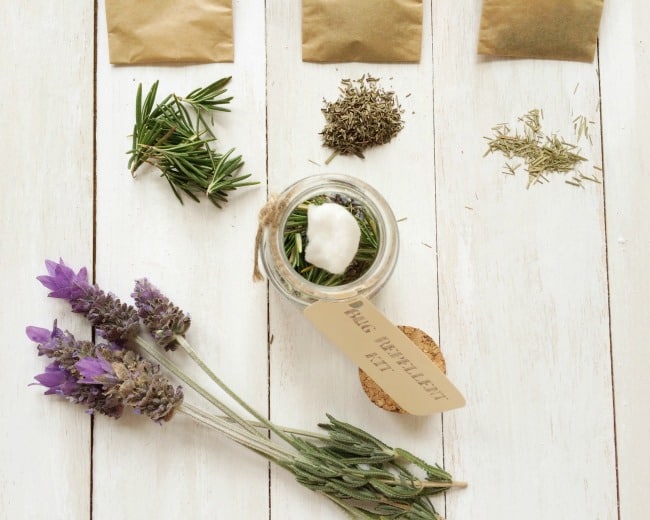 On top of the herbs, we placed a cotton ball, which you can use to dab the scented mixture onto your body. The wonderful part about adding the cotton ball at the end of the kit is the layered effect.
When you add the oil to the herbs it sinks to the bottom – leaving the cotton ball dry, sitting on top of the herbs until you mix the ingredients together.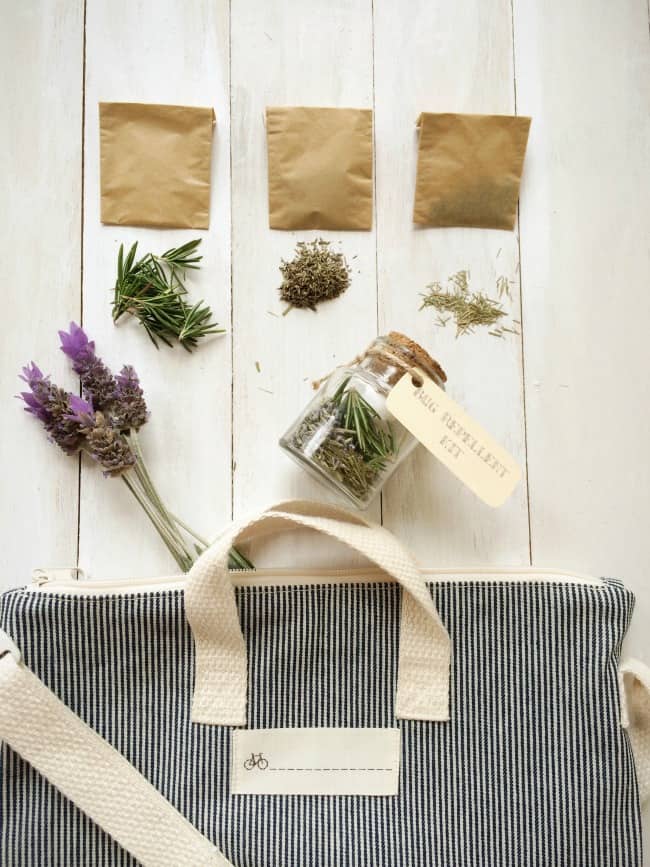 To help infuse the herbal scents with the oil, make sure to close the top of the bottle.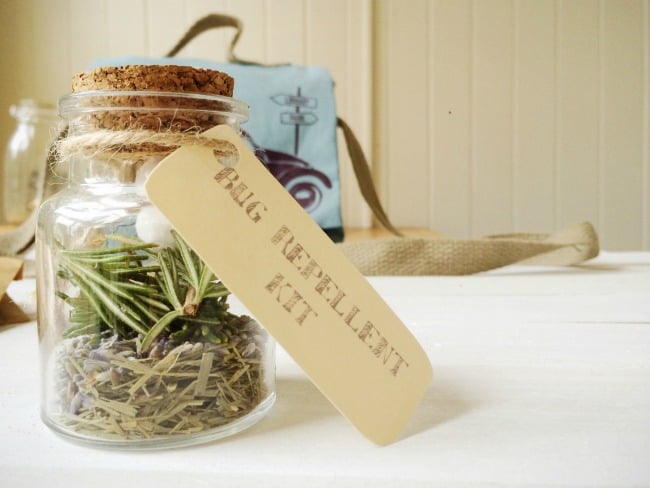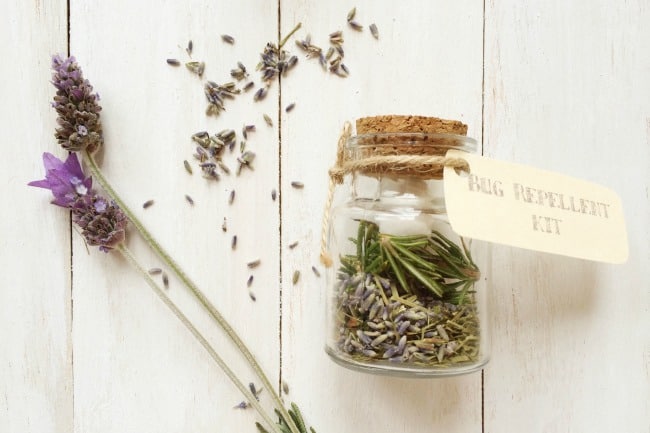 Kids will love creating their own custom scents and seeing herbs used in a whole new way. A fun "end-of-the-summer" kit to make and put in their bags.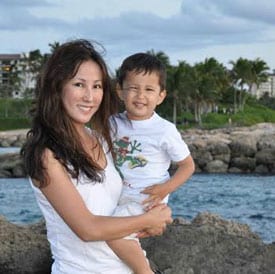 Anna is the founder of Mamoo Kids, a line of awe-inspiring bags for adventurous kids with stuff to do and places to go. Mamoo Kids all natural cotton bags are made in San Francisco, CA. Follow Mamoo Kids on Pinterest, Facebook, Twitter and Instagram.