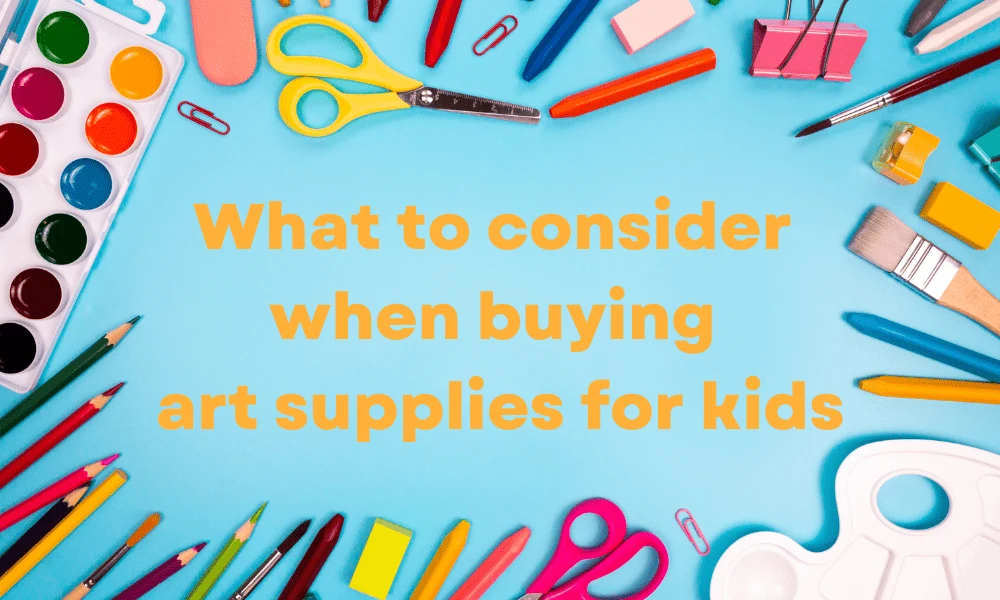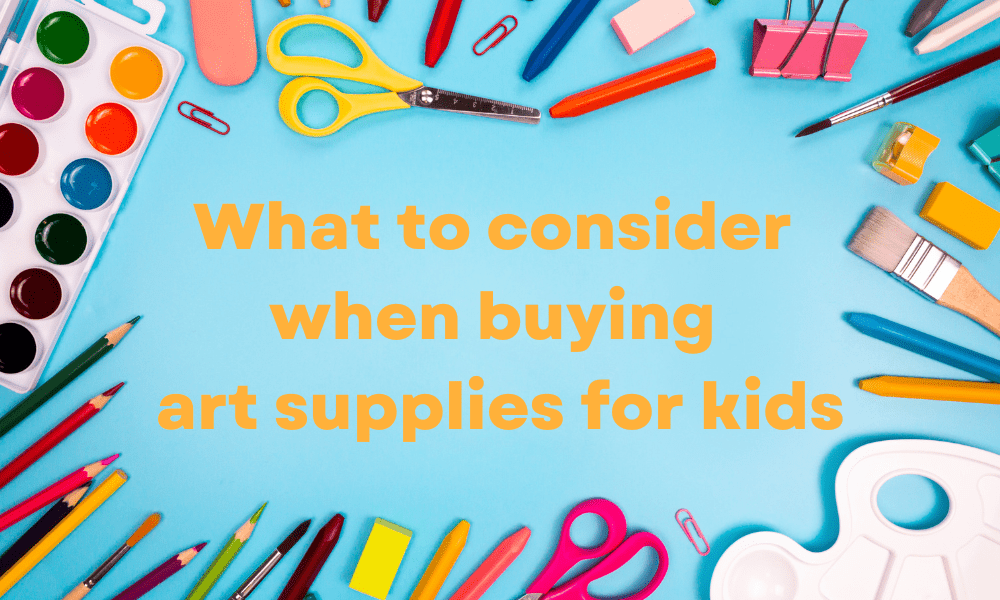 Photo credit: Canva
By using this site, you agree to our Terms of Use. This post may contain affiliate links. Read our disclosure policy.
Follow us on Instagram for more fun ideas for kids!
For those who are artistically inclined, art can be a great source of pleasure. Kids can experiment with various materials, and with various colors and shapes.
This is especially true for children who are learning how to draw or paint, which can be particularly challenging. This is why it's so important to find an easy craft for kids to get into.
Artistry is important because it aids in the development of children's understanding of themselves and their environment, as well as the acquisition of skills.
When it comes to art supplies, children have a plethora of options to choose from. It can be difficult, however, to determine which supplies are the most appropriate for your child.
10 Things to Look for When Buying Art Supplies
1. Price
In terms of art supplies, there are several considerations to bear in mind. The first and most important consideration is cost. Quality art supplies can be quite expensive, so it's important to strike a balance between quality and price when purchasing art supplies.
Although it's possible that lower-cost supplies will not last as long or produce the same results as higher-priced supplies, it's important to conduct thorough research before making a purchase. Second, consider the nature of the project on which you will be working.
Different types of artwork necessitate the use of different supplies. Third, consider the outcomes you hope to achieve as you go about your work.
Following the identification of your requirements, spend some time comparing prices and brands before making a final decision. You can get the supplies you need without breaking the bank if you do a little planning ahead of time.
2: Quality
The purchase of low-cost materials may save you money in the short term, but they will almost certainly result in frustration and wasted time over the long term.
For example, a paintbrush made of inferior materials is more likely to shed bristles, whereas a higher-quality brush will retain its shape and produce a more pleasing finish.
Cheap paper is also more likely to bleed or warp when wet, which makes it more difficult to achieve the desired results when printing on it. The majority of the time, investing a little more money in high-quality art supplies that are built to last is a good investment. I personally love a good watercolor paper it is thicker and last longer.
As a result, not only will you save money in the long run, but you will also have a more enjoyable experience while creating your artwork.
3: Artist preference
Every artist has his or her own set of preferences, and what works for one person may not work for another, depending on their individual style.
It's important to purchase supplies that are compatible with one another and with other equipment that person uses regularly.
In the case of watercolors, for example, make sure that you purchase paper that has been specifically designed for use with watercolors before beginning your project.
4: Type of medium
Traditionally used mediums like pencils and paint are appealing to some children, whereas more contemporary media like crayons and markers are appealing to other children.
Nonetheless, it is critical that you provide your child with the opportunity to experiment with a variety of supplies before selecting one that they particularly enjoy using.
Furthermore, it's good to consider how messy the medium you've chosen will be before you start working with it. Parental preferences vary; some prefer art supplies that are easy to clean while others aren't concerned if their child gets a little messy while creating art.
Allowing your child to experiment with art supplies is the most effective way to determine which ones are appropriate for him or her.
5: Ease of use
When it comes to art supplies for children, simplicity is essential. Look for products that require little to no set-up and cleanup time so that your child can spend more time creating and less time worrying about the logistics of the project.
In addition, look for products that can be used in a variety of ways, such as markers that can be used for coloring, drawing, and even writing.
Your child will get more use out of each individual tool and will be able to experiment with a wider range of techniques as a result of this. Don't forget about the convenience of storing your items!
When shopping for art supplies, look for containers that are compact and stackable so that they can be easily stored away when not in use. If you follow these suggestions, you'll be able to find art supplies that your child will enjoy working with.
6: Safety
The highest priority is always to ensure the safety of all parties involved. Make a point of looking for products that are non-toxic and free of lead, as well as products that are appropriate for the child's age.
It is important to keep your child away from products that contain small parts and could present a choking risk to them while they are under the age of three years.
To avoid harm, it is essential that all art supplies be long-lasting and sturdy. When working with paint on a project, it's critical to choose a paint that is water-based and easy to clean up after yourself.
Always read the labels of any product you are purchasing to ensure that it is safe for your child.
7: Allergy information
Non-toxic and non-hazardous materials are essential, but you also want to make sure that they are reasonably priced.
Look for brands that clearly label their products as being safe for children, and be sure to carefully read the ingredients list before purchasing any products.
Make sure to check for potential triggers such as Latex, gluten, or dyes if your child has any allergies or sensitivities.
This is especially important if your child is creating a craft made of food, as the ingredients in one or more of the art supplies could contain peanuts, for example.
8: Storage needs
Storage space is an important consideration when shopping for art supplies for children, and it should not be overlooked. It is essential to use special storage conditions for many art supplies, such as markers and paints, in order to maintain their effectiveness and freshness.
We can't say enough about our love for the DreamBox craft storage container for holding ALL of our art and craft supplies.
In order to maintain their quality, markers, for example, should be stored upright in a cool, dry environment, whereas paints should be stored in airtight containers to maintain their quality.
Because of the effort you put in to prepare in advance and properly store your child's art supplies, they can last for many years.
9: Age appropriateness
Aspects such as age-appropriateness are important to consider when purchasing art supplies for children of different ages and abilities. Crayons and markers are typically the best choice for younger children because they are easy to hold and use.
Finger paints are also a great option for young children because they provide a sensory experience that encourages them to be more imaginative.
As children grow older, they may be ready to move on to more advanced materials such as watercolors, colored pencils, and oil pastels, among other things. When purchasing supplies, it is also important to consider how much supervision your child will require while using them.
You should make sure that you have the time and patience to assist your child in using some materials, such as glitter and glue, because they can get messy quickly.
10: Compatibility with other materials
When purchasing art supplies for children, it is critical to consider whether or not the supplies will work with other materials.
Some art supplies are only compatible with specific types of paper or surfaces, and others are incompatible with specific types of paint.
It's critical to try out a few different products before making a final decision on a particular product. An additional point to consider is that some products may be more expensive than others, but the quality of the product may be worth the additional expense.
Takeaway
When shopping for art supplies for kids, it's important to keep a few things in mind. First and foremost, you want to choose products that are safe and non-toxic. You'll also want to consider age appropriateness, as well as compatibility with other materials.
It's also important to think about storage needs and how much supervision your child will need. With a little bit of research, you'll be able to find the perfect art supplies for your child.
Make sure to test out a few different options before settling on a particular product, and be sure to buy high-quality supplies that will last long and provide good results.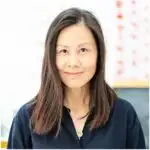 Agnes Hsu is a mom of three and has been inspiring parents and kids to get creative with easy activities and family friendly recipes for over 10 years. She shares her love for creative play and kids food to her 2MM+ followers online. Agnes' commitment to playful learning and kindness has not only raised funds for charity but also earned features in prestigious nationwide publications.