I recently made these paper roses to decorate the stage for our school play and everyone LOVED them. How great would these be for any summery occasion, and so fun to do with the kids. Make a whole bunch of these for an amazing effect!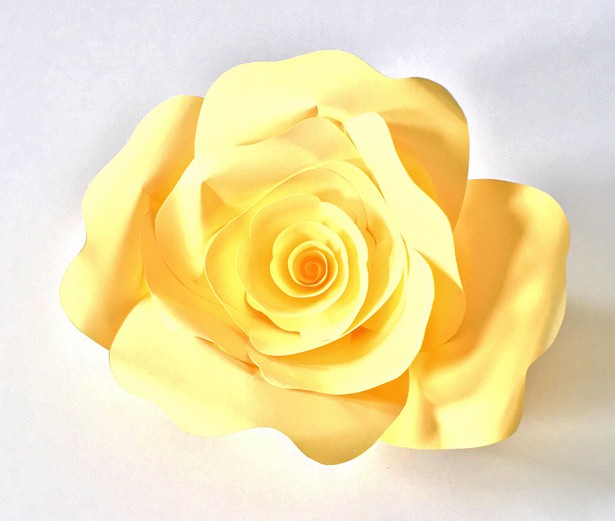 DIY Paper Rose Materials:


– 8.5 X 11″ cardstock

– Pencil

– Scissors

– Hot glue
Free printable petal templates – Download the Large, Medium and Small Petals below:
Click Here to Get Your Free Printable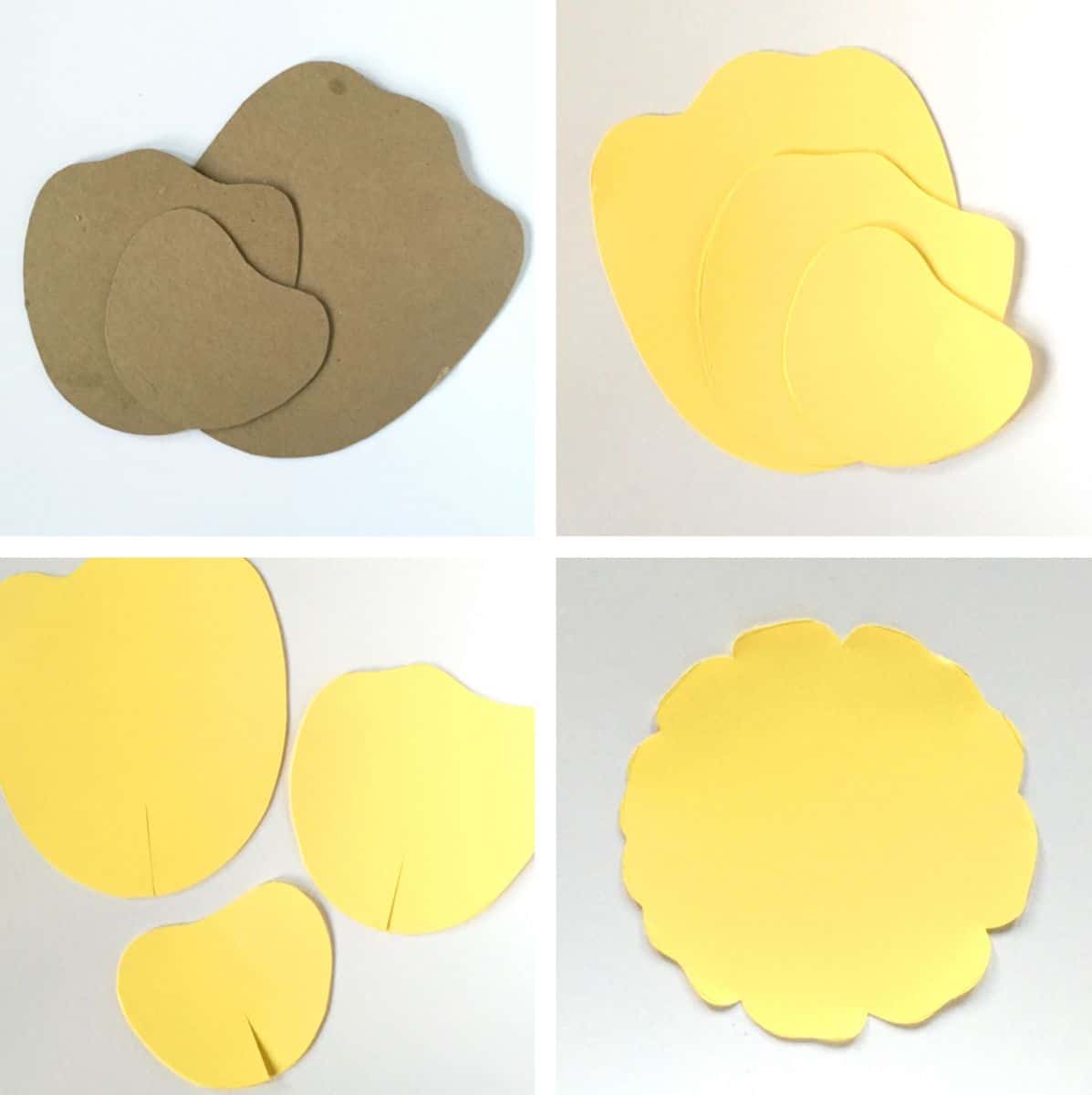 Step 1. Create 3 petal patterns. Think heart shapes, make them wide and not too long. I used chipboard so that my patterns last longer, but you can just use cardstock paper. You can also download the patterns above in the links provided.

Step 2. Trace each petal and cut 4 at the same time. You'll need 12 petals all together. Cut a slit at the center bottom of your petals vertically.

Step 3. For the center of the flower, cut a circle about 8.5″ wide. Scallop the edges like petals as you cut. Cut a spiral into the circle creating scalloped petals as you make your way to the center.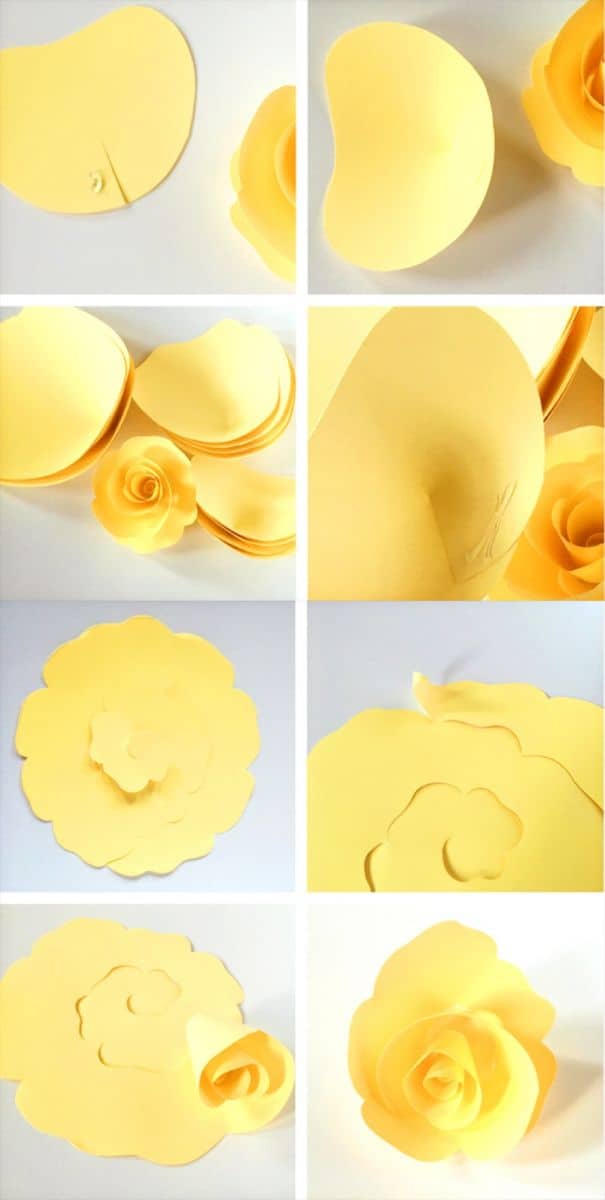 Step 4. Begin rolling the center flower and hot glue it down once you reach the center.

Step 5. Overlap and glue the flaps of each petal. This makes the petals more three dimensional.

Step 6. Start with the smallest petals and glue them to the small flower opposite each other.

Step 7. Fold some of the petals over, use a dowel to round some of the petals edges.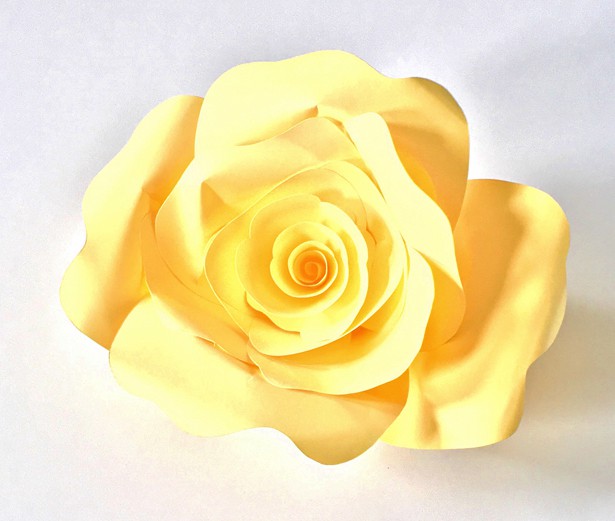 How gorgeous are these pretty paper roses? They would make beautiful decor for a party or on the wall in different colors!
Check out more creative DIY paper flowers and more creative projects for kids.