I recently made these paper roses to decorate the stage for our school play and everyone LOVED them. I was inspired to create a paper rose template for everyone to download and print up on their favorite colored cardstock paper.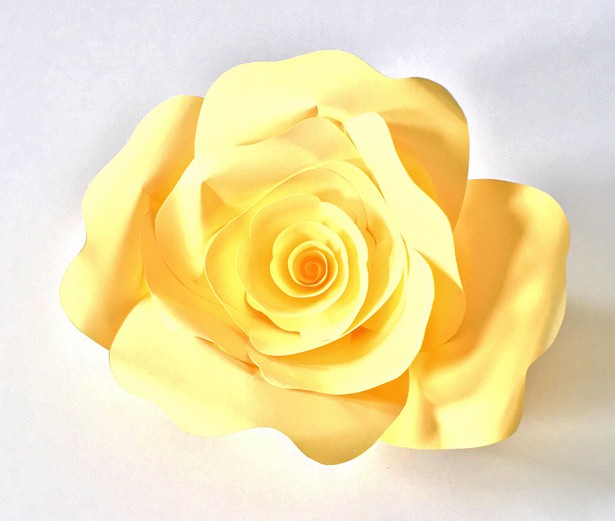 Follow us on Instagram for more fun ideas for kids!
I wish had pictures to show you just how beautiful the stage looked with all of the paper rose flowers that adorned it. Everyone was begging me on how they could make these for weddings, and birthday parties, bridal parties, and the list kept on getting bigger and bigger. You can make these paper rose flowers for ANY occasion!
Print My Free Rose Paper Flower Template
Once you start printing the free paper rose template that I provide to you, and you start cutting out the different shapes and assemble them, you're going to start thinking about all of the possibilities that you can do with them.
You can use this paper rose template for an endless amount of ideas. Thinking of Valentine's Day and what to do? Nothing says "I Love You!" than something handmade from the heart. Use red, pink, and white colored card stock paper, and make centerpieces or make bouquets to hang on the wall or ceiling.
Do you want to add a little extra something to add flair to your Halloween decor? Print up my paper rose templates onto brown and orange cardstock paper. If you want to use black cardstock paper, use a pencil to trace the outline of the paper rose templates that you've already printed.
There are so many different color options of cardstock paper that you can use my free paper rose template for, that you'll have every holiday, season, or reason taken care of. Don't forget that you can even use these on floats for parades, pep rallies, special events, school dances, and the list goes on!
The more of these paper roses that you make, the effect will be so amazing!

Paper Rose Template and Materials:
– 8.5 X 11″ cardstock
– Pencil
– Scissors
– Hot glue
Free printable petal templates – Download the Large, Medium and Small Petals below:
Click to Get Free Paper Rose Template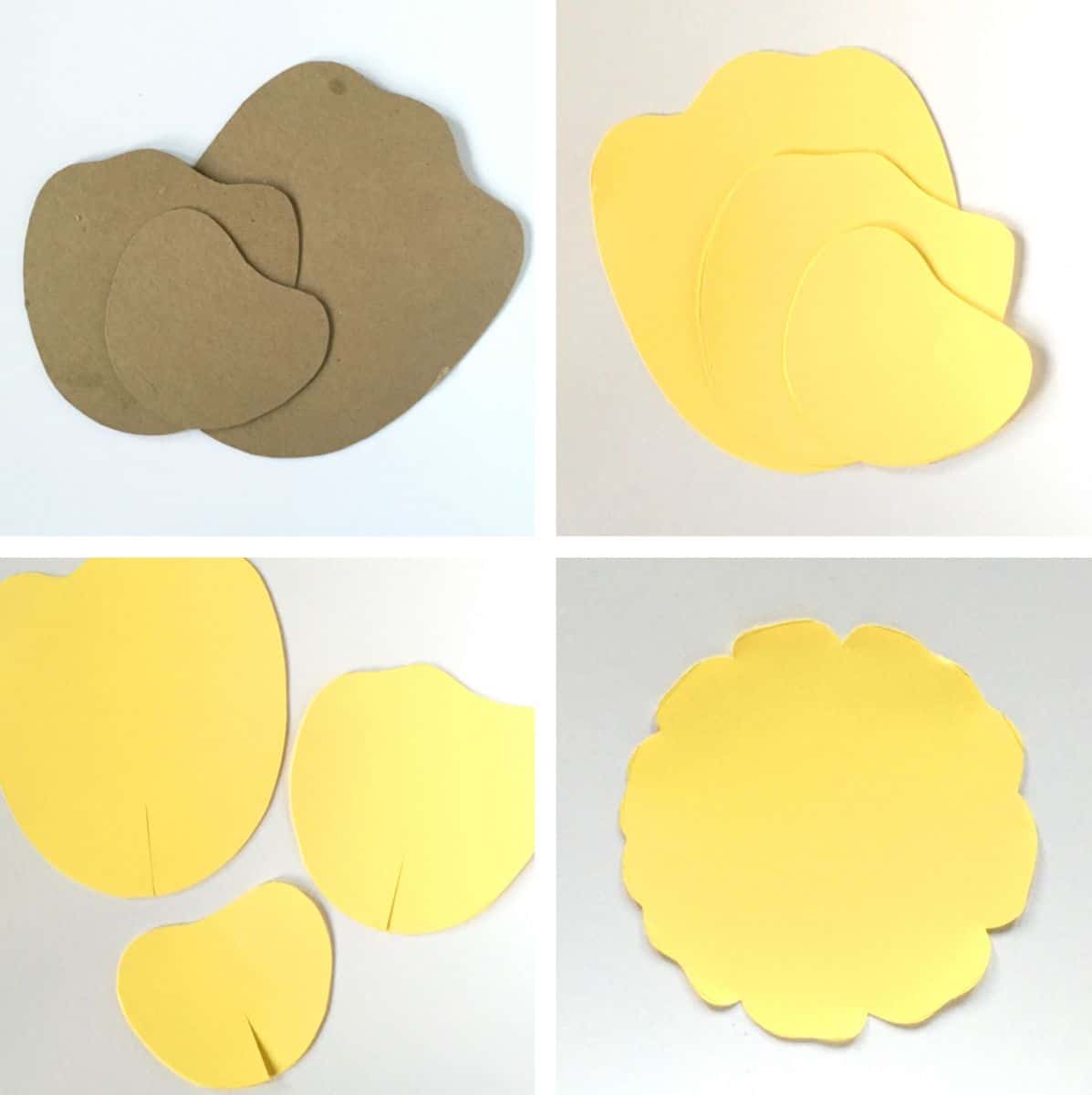 Step 1. Create 3 petal patterns from the paper rose template. Think heart shapes, make them wide and not too long. I used chipboard so that my patterns last longer, but you can just use cardstock paper. You can also download the patterns above in the links provided.

Step 2. Trace each petal and cut 4 at the same time. You'll need 12 petals all together. Cut a slit at the center bottom of your petals vertically.

Step 3. For the center of the paper flower, cut a circle about 8.5″ wide. Scallop the edges like petals as you cut. Cut a spiral into the circle creating scalloped petals as you make your way to the center.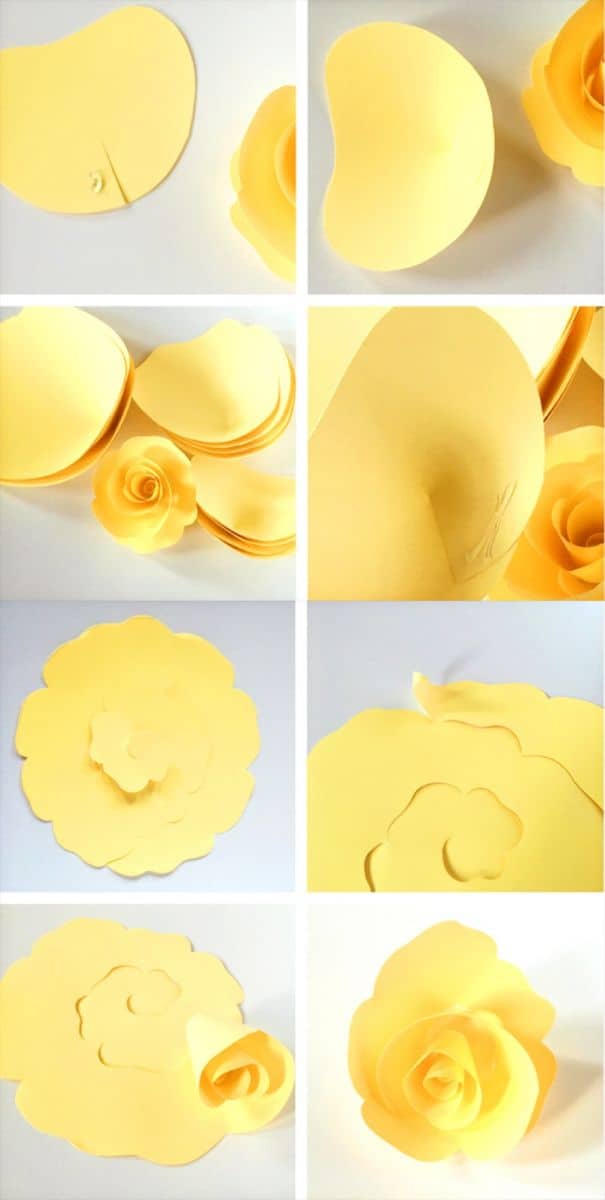 Step 4. Begin rolling the center paper flower and hot glue it down once you reach the center.

Step 5. Overlap and glue the flaps of each petal. This makes the petals more three dimensional.

Step 6. Start with the smallest petals and glue them to the small flower opposite each other.

Step 7. Fold some of the petals over, use a dowel to round some of the petals edges.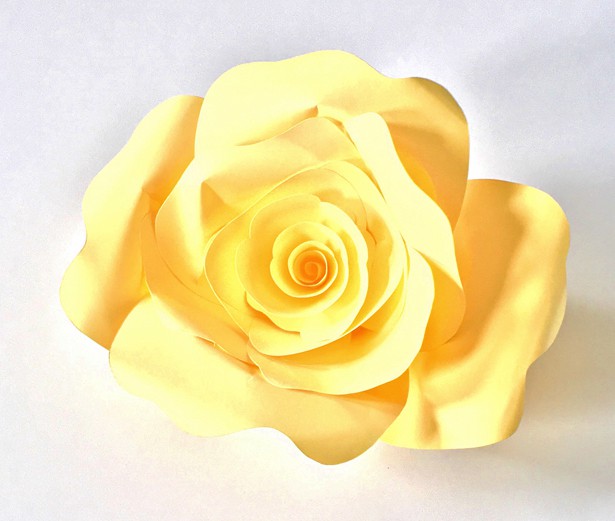 How gorgeous are these pretty paper roses? They would make beautiful decor for a party or on the wall in different colors!
More Paper Flower Projects with Free Templates: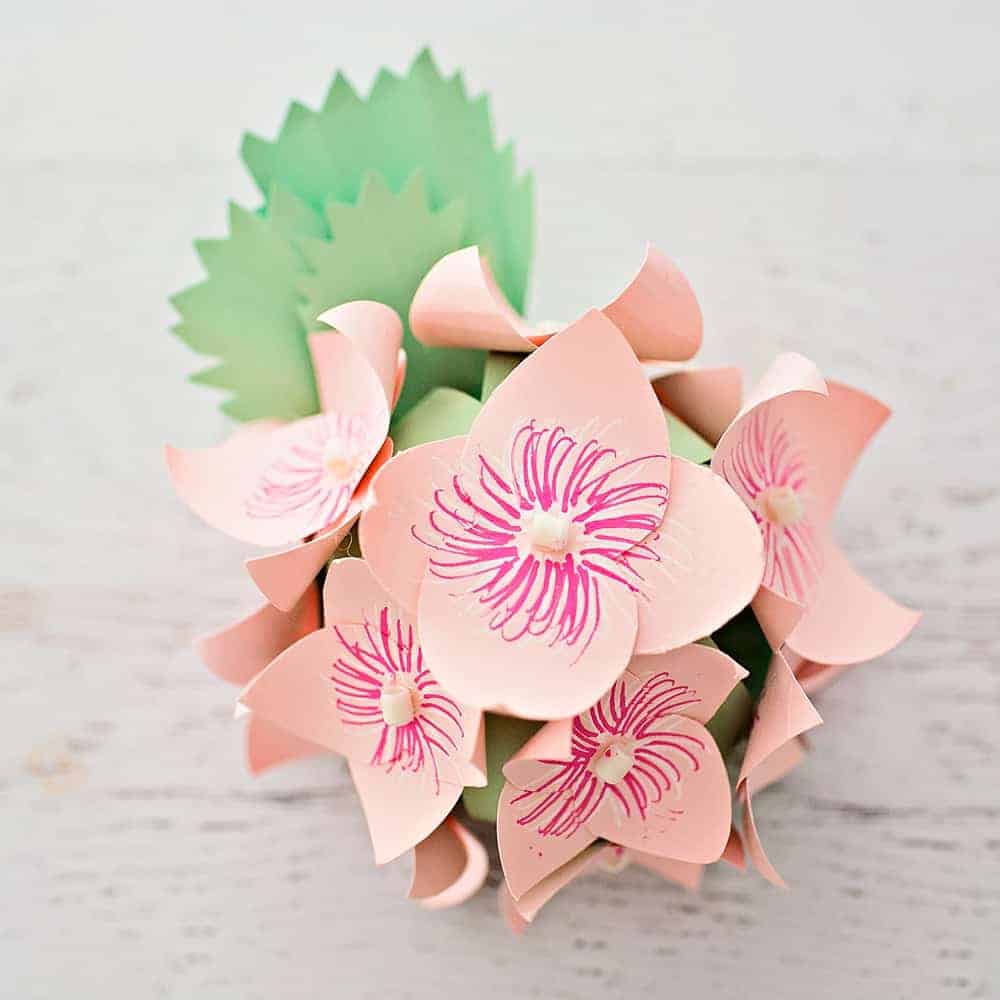 Tissue Paper Ice Cream Flowers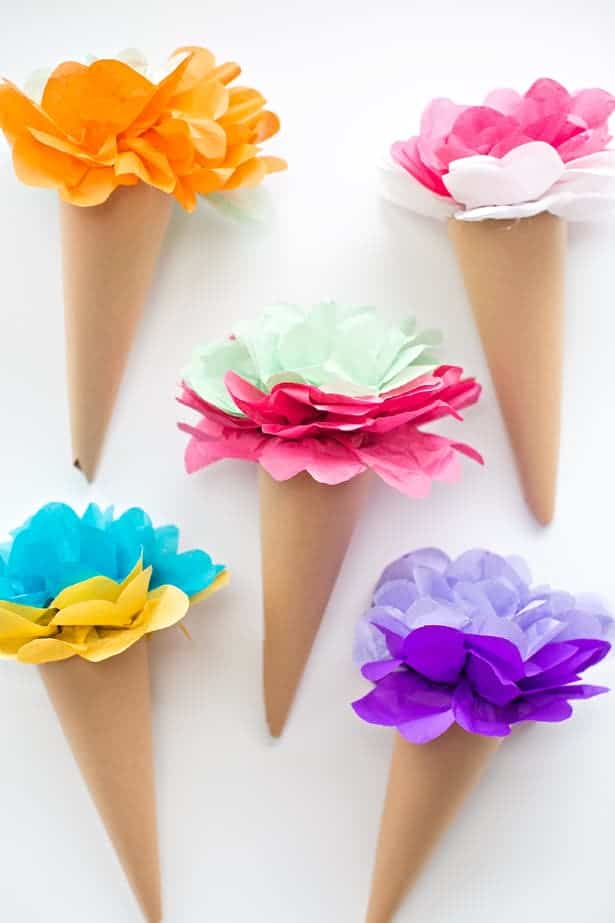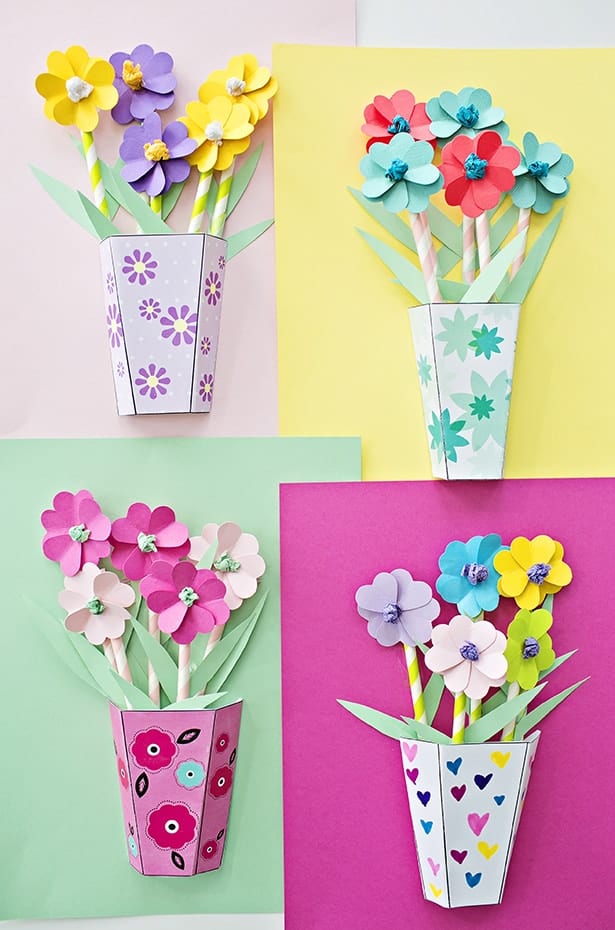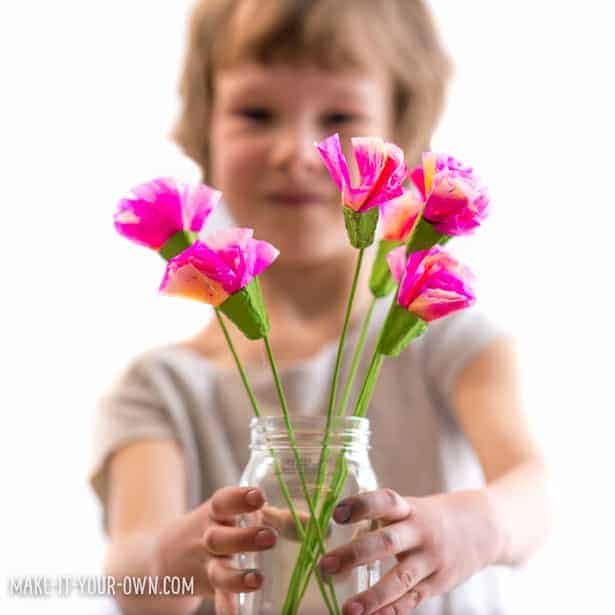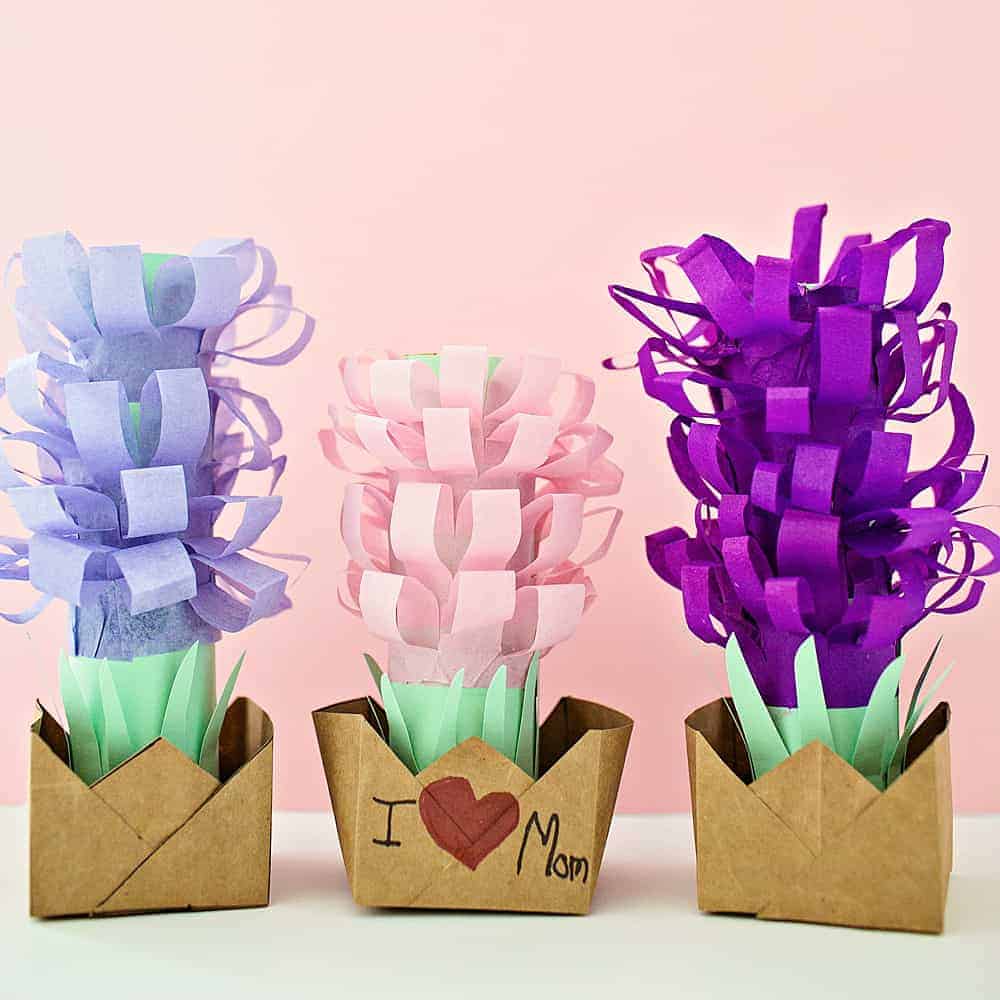 Check out more creative DIY paper flowers and more creative projects for kids.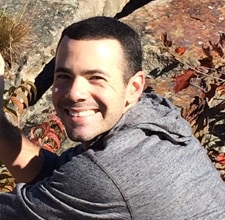 John Lavelle is an artist and art teacher who loves working with all things paper – cardstock, cardboard, foam board, tissue paper, and of course toilet paper tubes. John graduated from the School of Visual Arts with a Bachelors degree in cartooning and earned his Masters degree in Art Education.
Over the past few years, John has been working with young individuals who have ASD, which constantly keeps him on his toes and who are the inspiration behind the creative projects he prepares for their daily art classes. You can follow his latest projects on Instagram and on his site, the Art Dream.