As all parents know, snack time is one of the most important meals of the day (at least for kids). Fruit is an easy snack to curb hunger and prevent impending meltdowns. Here are 7 fun and super cute ways to serve fruit up in the most imaginative ways. These creative snacks will have your kids delighted to get their fruit intake for the day.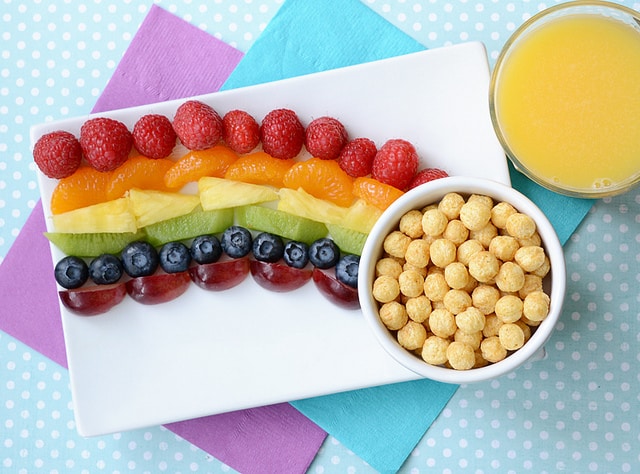 Pot of Gold Fruit Snack (via Meet the Dubiens) Here's a fun way to get in a variety of fruit and find that magic pot at the end of the rainbow.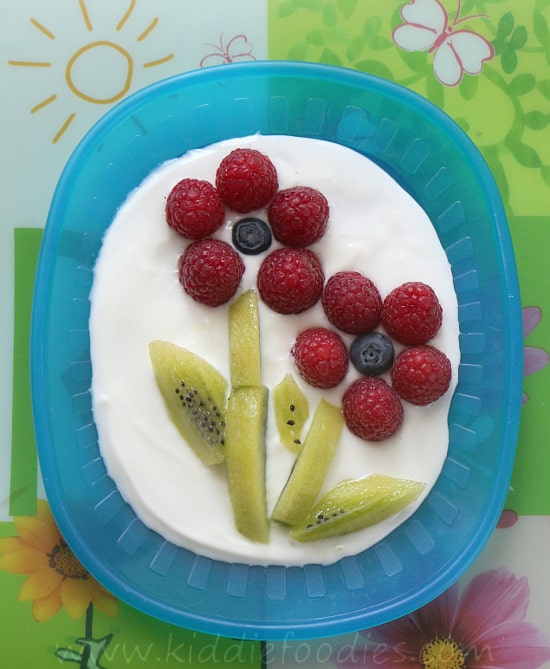 Raspberry and Kiwi Flowers (via Kiddie Foodies) These edible flowers are a fresh and lively way to eat fruit.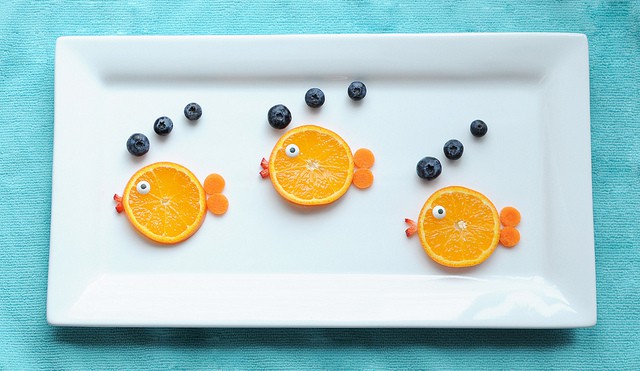 Fruit Fish Snack (via Canadian Family) This school of orange fish makes a sweet and delightful after school or play date snack.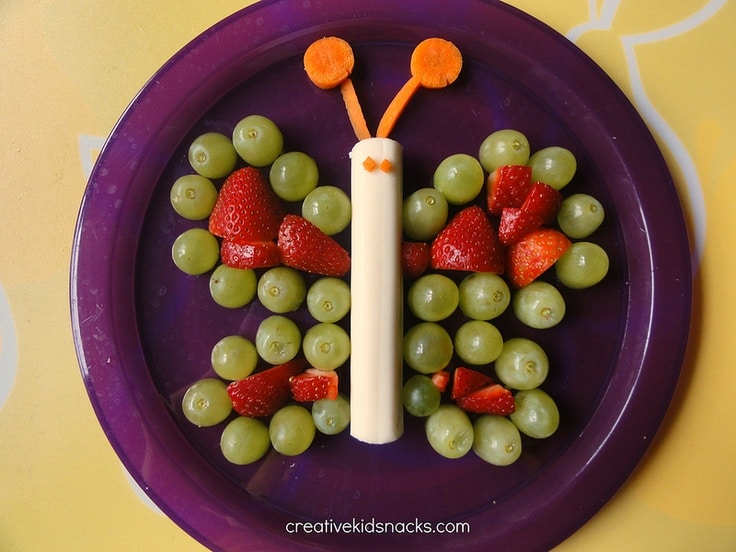 Fruit Butterfly Snack (via Creative Kids Snacks) A pretty butterfly with fruity wings and string cheese body makes a more complete and filling snack.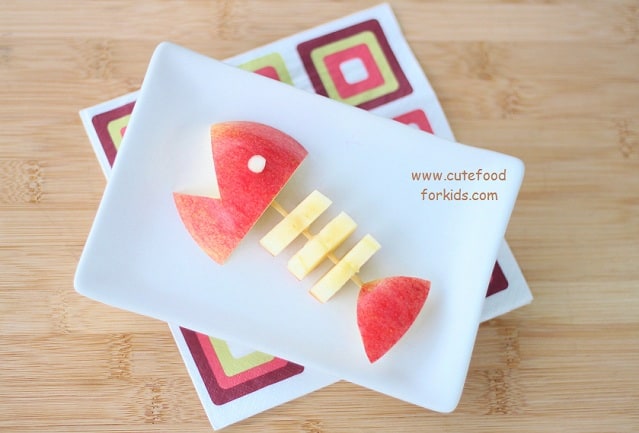 Apple Fish Snack (via Cute Food For Kids) If you're looking for super easy, it doesn't get more simple than this funny fish apple – with helpful tips included on how to keep the apple "bones" from browning!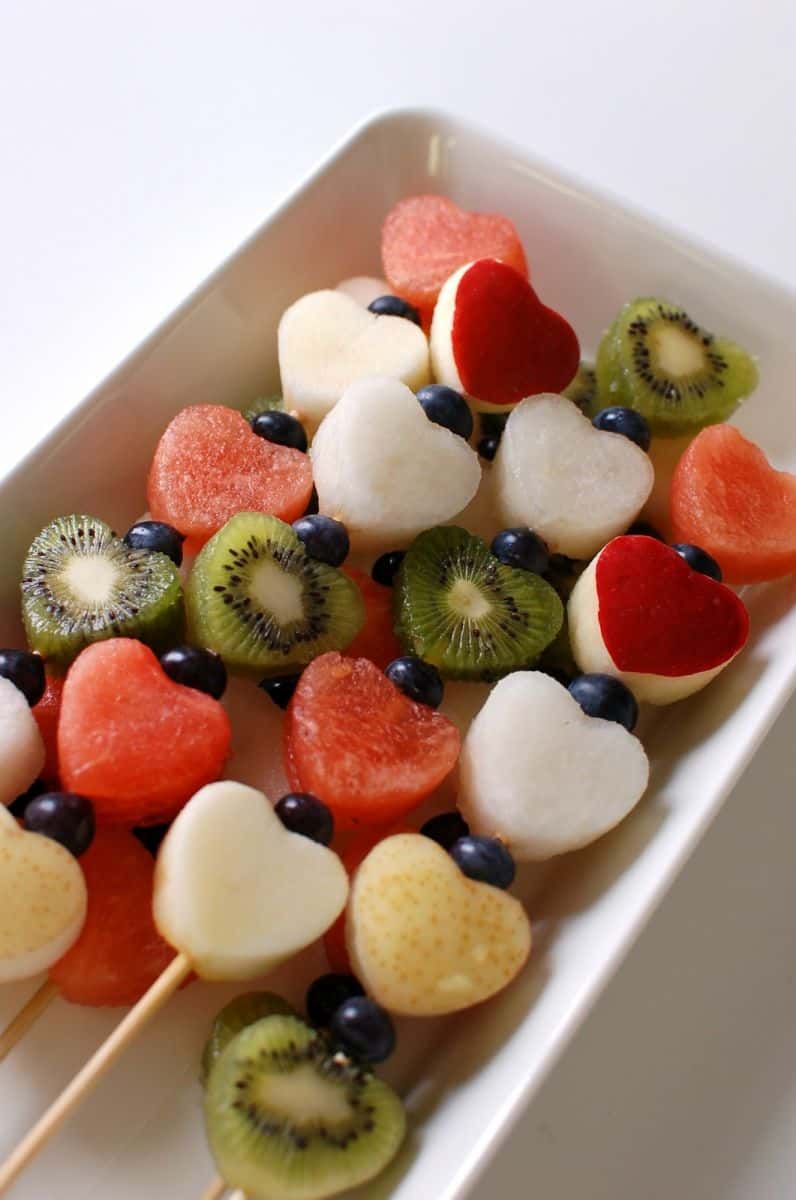 Heart Kabobs (via Mint in the Middle) This snack's after my own heart and is another quick way to give your kids a little extra love in their snack with minimal effort.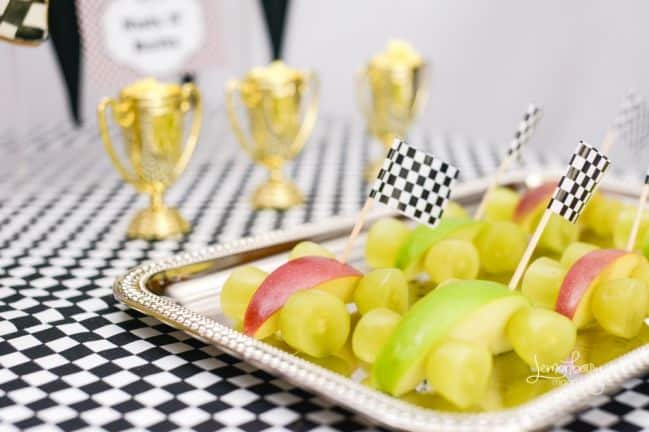 Apple Car Snacks (via Lemon Berry Moon) Give your ordinary snacks a little extra vroom with these apple cars with cute grape "wheels."
For more cute foods for kids, see:
8 Healthy Veggie Snacks Kids Might Just Eat
8 Bento Boxes You Can See Yourself Making