A set of little chairs and a table is a place for kids to play games, draw, and dream. Tables with built-in storage compartments make cleanup easy. And these well-designed options won't look out of place in your home.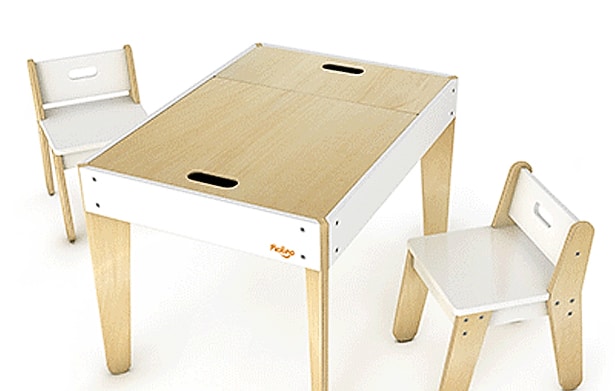 Functional Set with Chalkboard Top Looks good while keeping everything organized.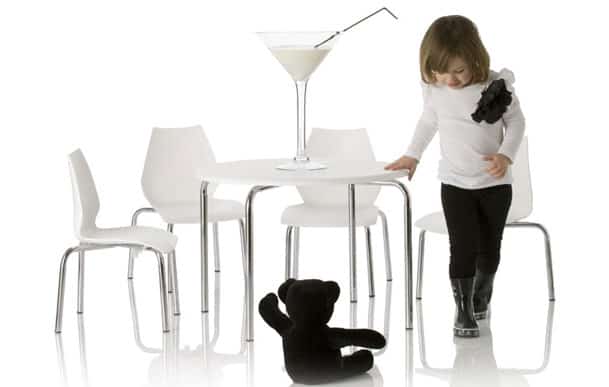 Aloha Set A white and chrome set with a clean contemporary vibe.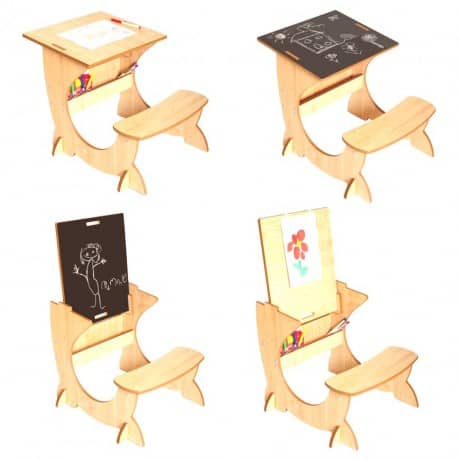 Maple Art Station A versatile three-in-one desk, blackboard, and easel.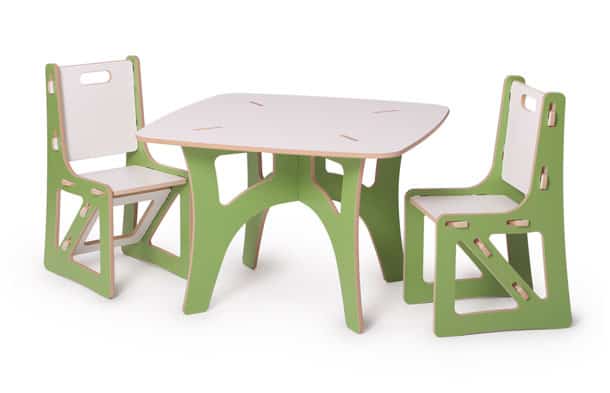 Sprout Folding Tables and Chairs So easy to assemble (it requires no tools!) that your kids can do it.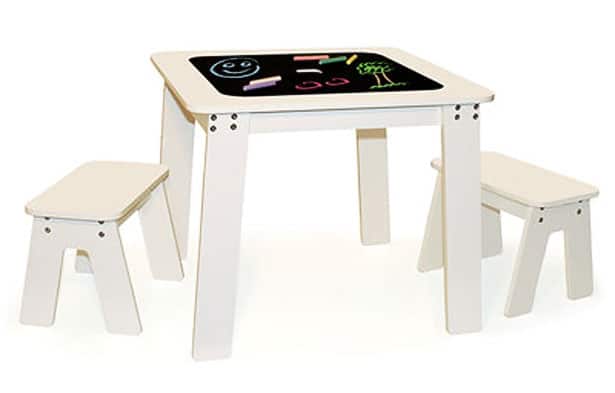 Chalkboard Table and Bench Set Kids can doodle all over this chalkboard table top.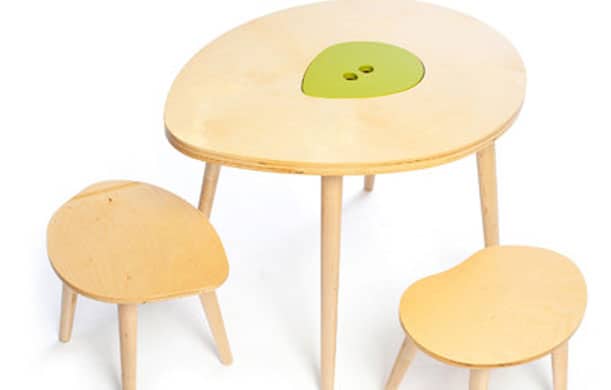 Mod Mom Three Piece Eco-Friendly Table Set Beautiful mod table with a built-in storage compartment.