Simple plants, flowers or terrariums are easy ways to instantly brighten and cheer up any kids' room or play space. Bringing nature indoors adds pops of color and vitality and can be done in a number of small creative ways. Check out these cute ideas for cheering up any kids' room with a splash of green or bright vibrant flowers.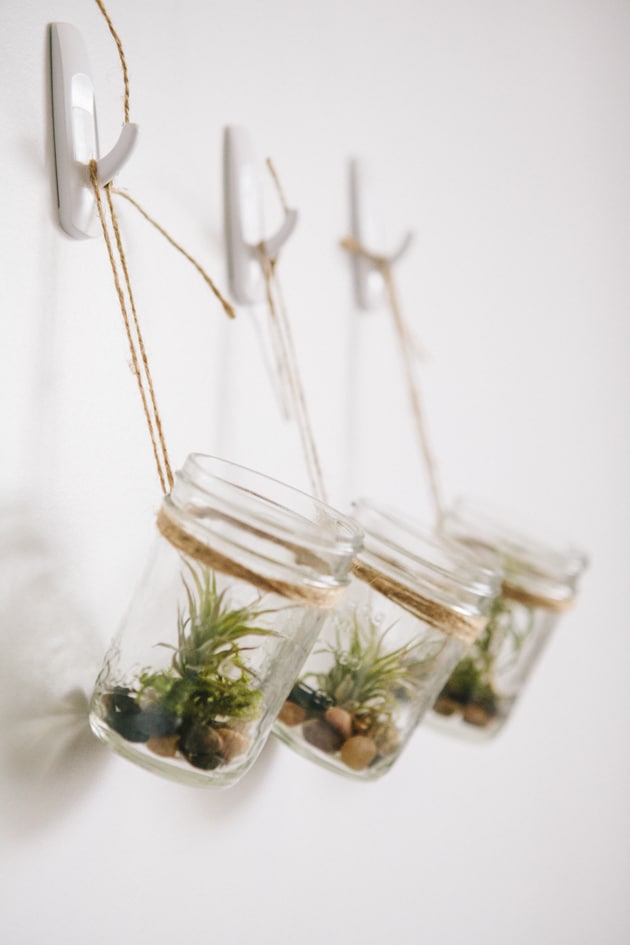 Hanging Mason Jar Plants (via Oh So Very Pretty) Mason jars never cease to amaze me with their endless uses. Here's a creative way to hang tiny "air plants" and create a dazzling wall decoration that comes alive.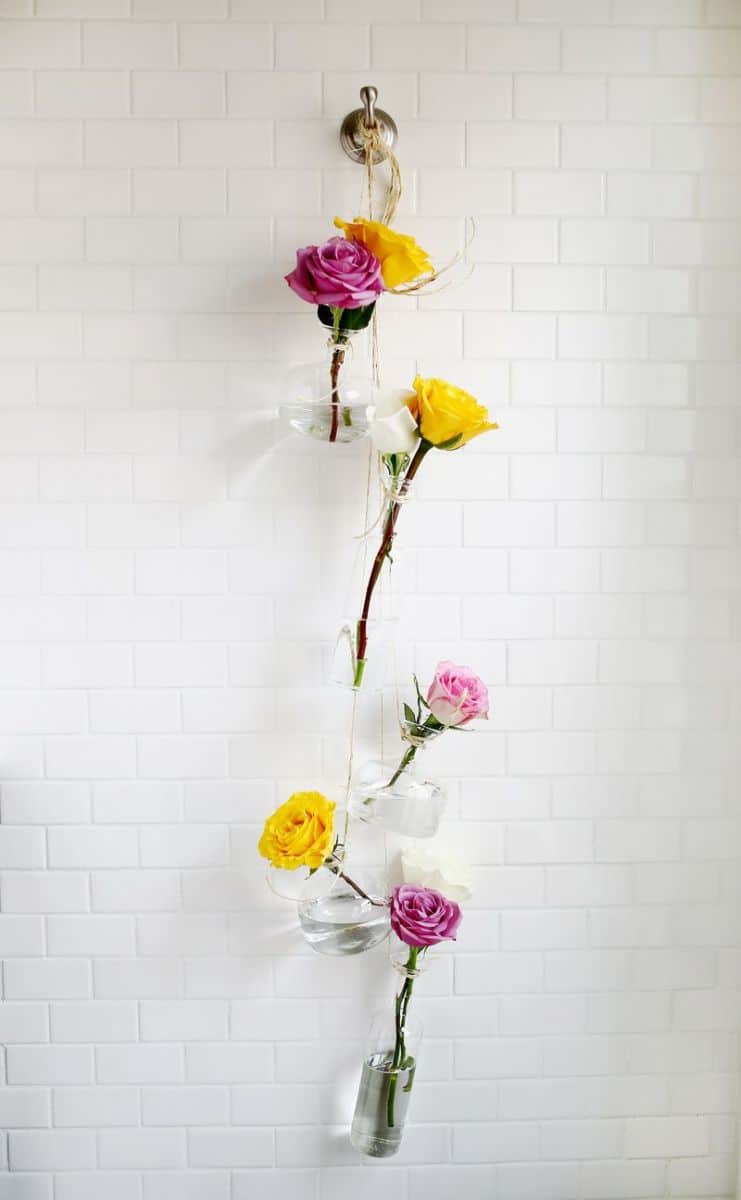 Hanging Vases (via A Beautiful Mess) Love this unique idea of hanging single bud vases you can easily replace with colorful flowers for a fresh look any time of the week.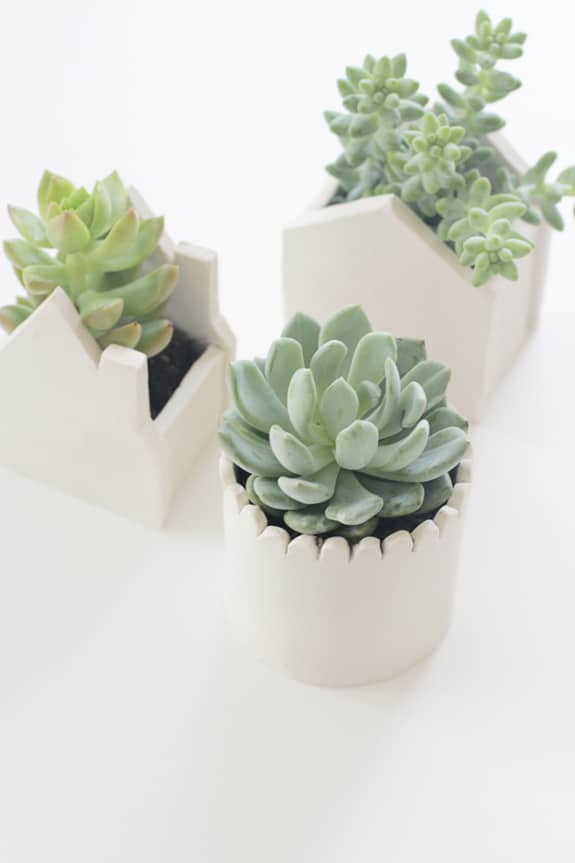 Handmade Clay Pots (via Say Yes) These clay pots are easily made with oven-bake clay and come with a free template. These are easy enough for older kids to help make (and paint to make them their own).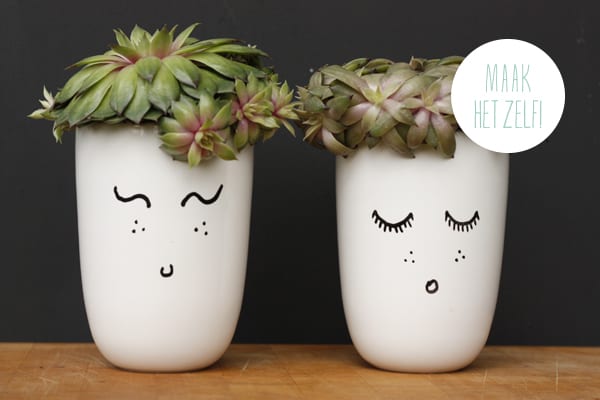 Mug Planters (via Mood Kids) A Sharpie and blank mugs are the basic tools you'll need for making some "happy plants." Try it and get the kids in on the happy face designs!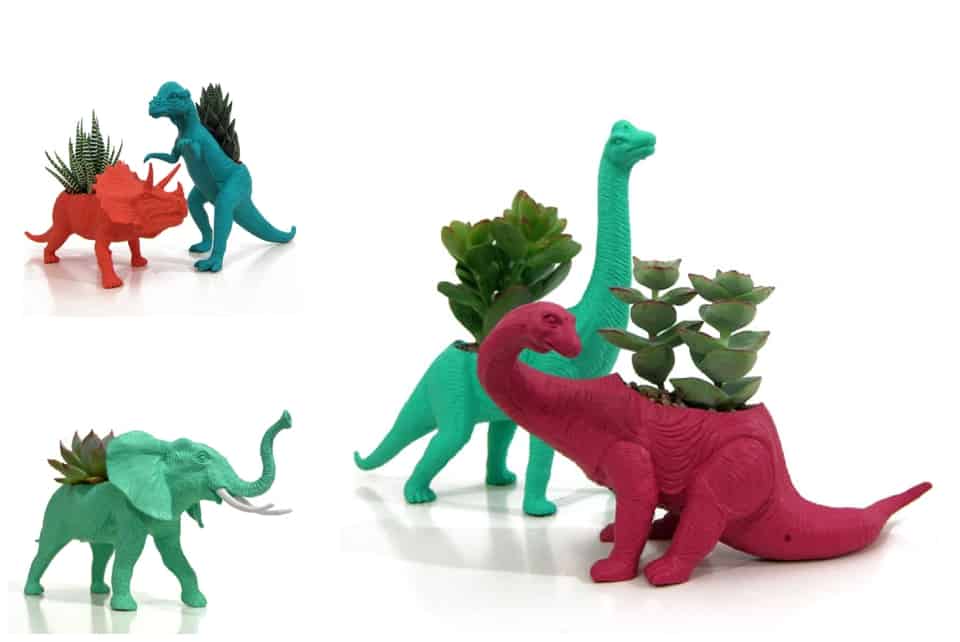 Dinosaur Planters $20. These fierce but terribly cute dino planters, from Etsy's The Plaid Pigeon, come in a variety of colors and add a ton of personality to any small space.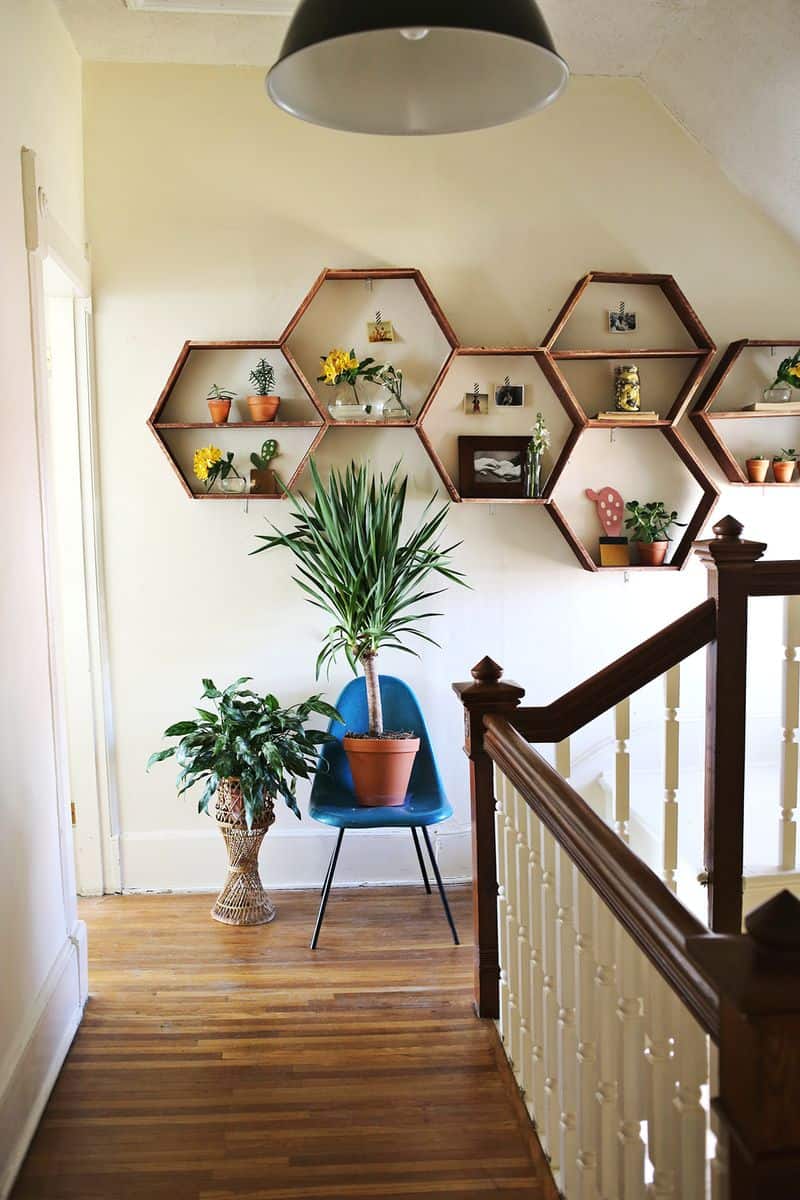 DIY Honeycomb Shelves (via A Beautiful Mess) These honeycomb shelves are a bit of a project to make, but the end result is a beautiful, open and space filled shelving area, perfect for showing off small plants and succulents. If you're not into DIY-ing it, these honeycomb shelves would also do the trick.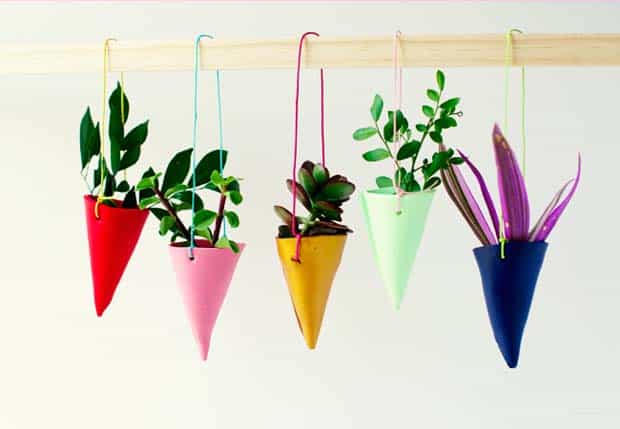 Clay Hanging Plants (via Frankie) Here's another oven-bake clay planter idea that's just so fun. These colorful clay cones all hung up make me think of a pretty party bunting – bursting with fresh colors.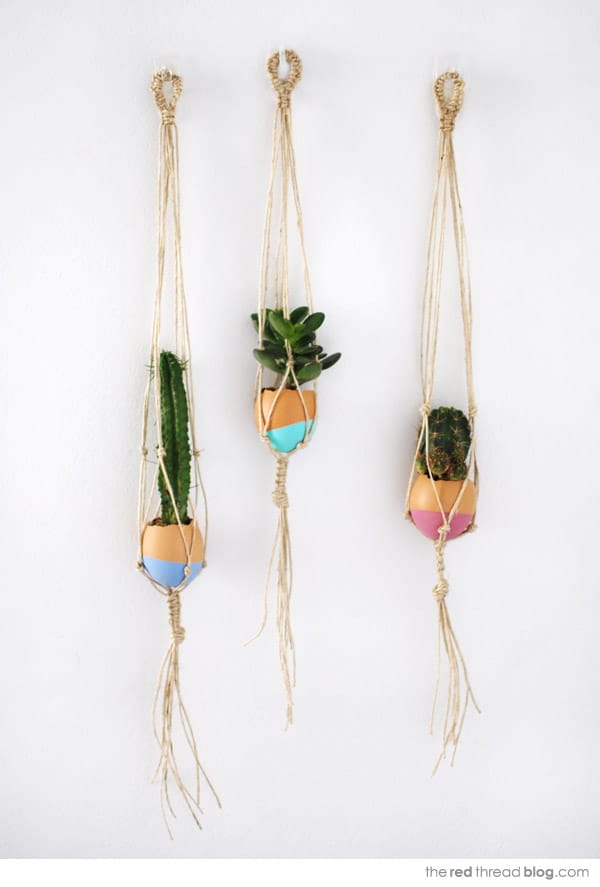 Eggshell Macrame (via The Red Thread) Here's a "gardening" project the kids are going to love. Eggshells become mini pots to house the tiniest succulents and cacti in a fun dip-dyed, macrame hanging pattern.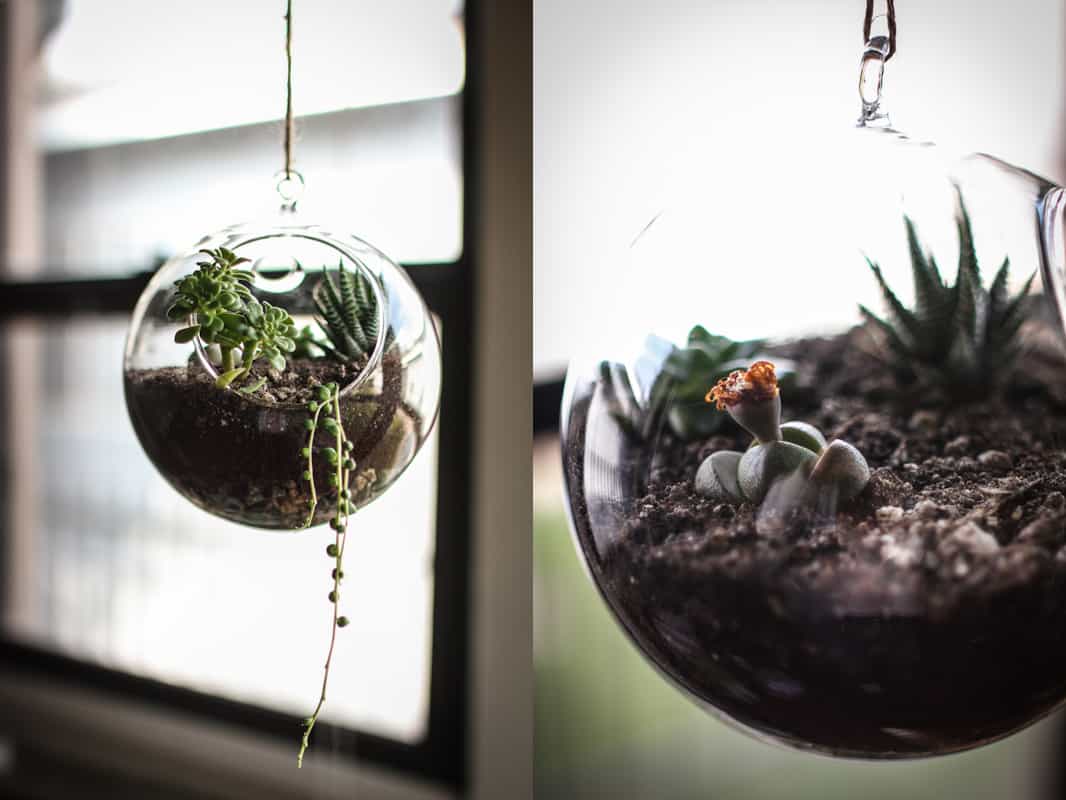 Hanging Terrarium (via Adventures in Cooking) I've made small terrariums with my kids before and it's a fantastic and easy activity. Why not hang them up to complete the look and bring cheer to a any room?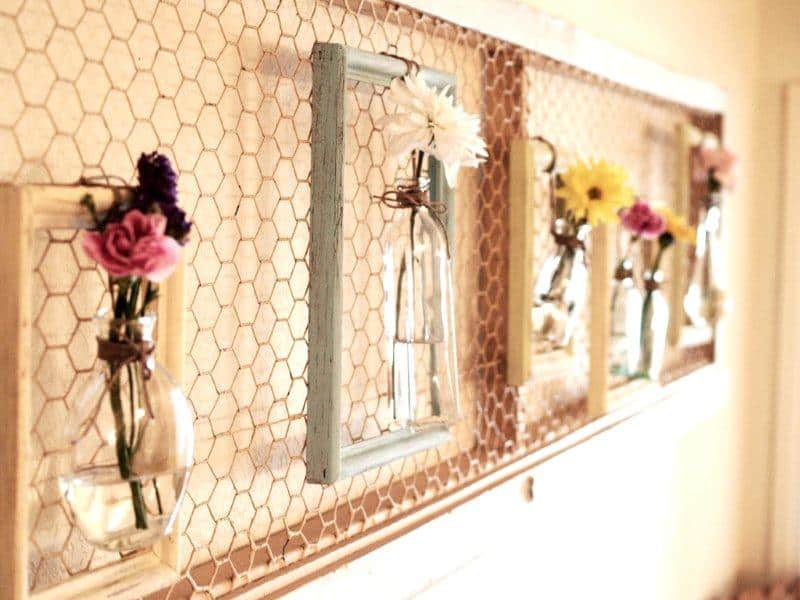 Framed Vases (via Flamingo Toes) Here's a unique way to showcase flowers – with some wire and frames, you've got yourself a show stopper panel of fresh flowers to enjoy taking in.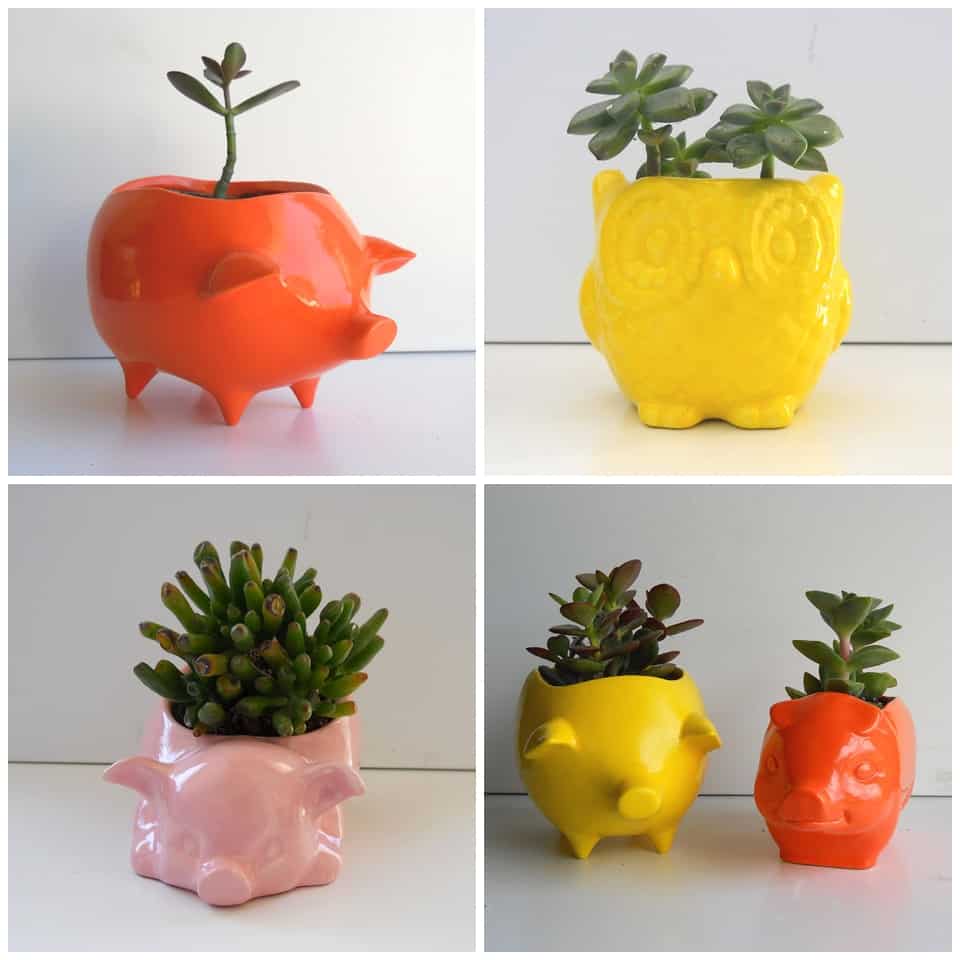 Ceramic Animal Planters $34 These stinking cute pig planters, from Etsy's Fruit Fly Pie, come in a variety of colors and also in a friendly owl design. Perfect for adding a splash of color to any room and small enough to fit on nightstands, tables or desks.