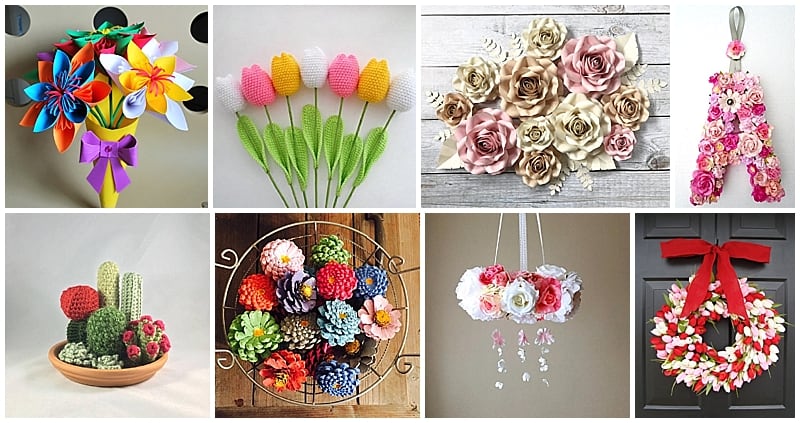 Forget the bouquet of carnations, lilies, or roses for mom on Mother's Day. These 10 non-traditional flower bouquets for Mother's Day will let her know just how much you love her!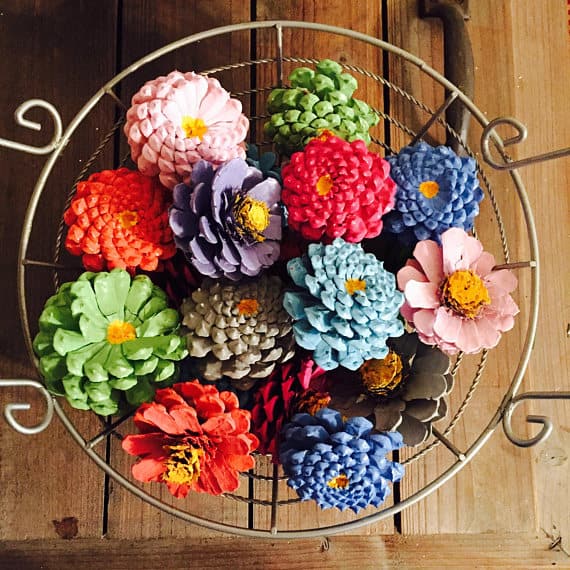 Pine Cone Flowers Gift mom a dozen pine cone flowers on 10 inch stems in gorgeous spring colors. These painted pine cones will last a lifetime and allow your love to be on display year-round.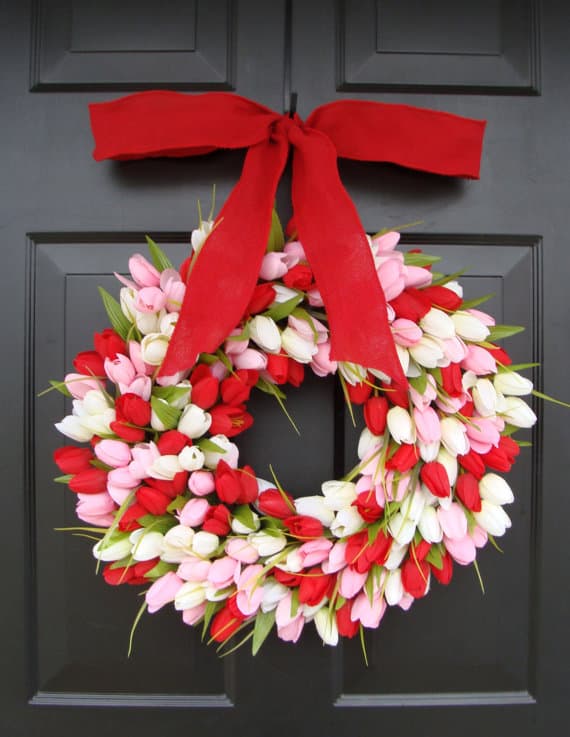 Tulip Wreath These handmade spring wreaths can be personalized with monograms for your mom!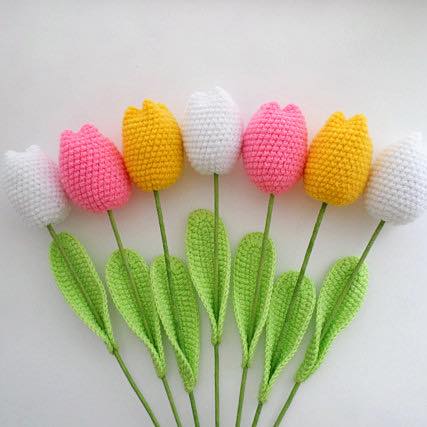 Crochet Flowers Your mom deserves flowers that will last forever. These crochet flowers are perfect to put in a vase and sit on her nightstand where she can admire them until next Mother's Day and beyond.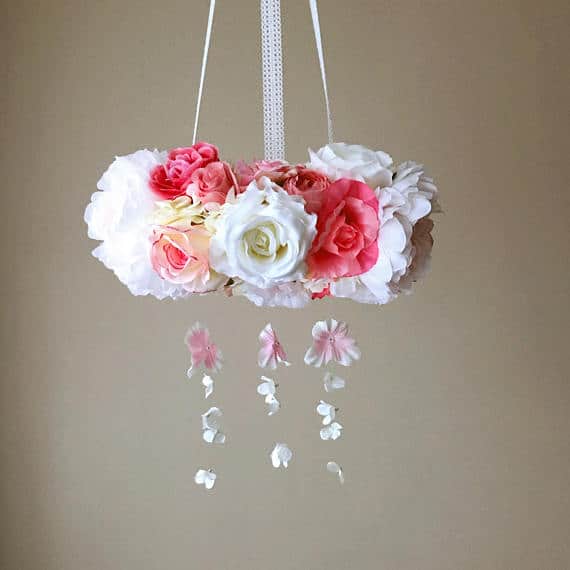 Flower Mobile Give your mom a decorative item that can transform a whole room with this Swarovski Crystal and flower mobile.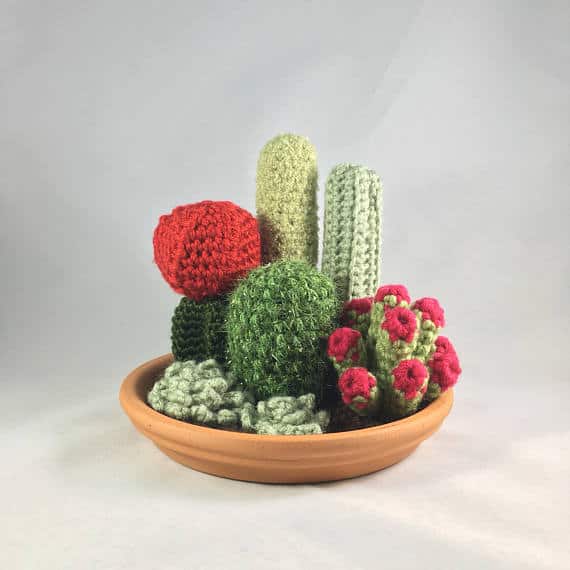 Crochet Succulents Who needs flowers when you can have an everlasting cactus and succulents, crocheted in a beautiful terra cotta tray? Mom will love it!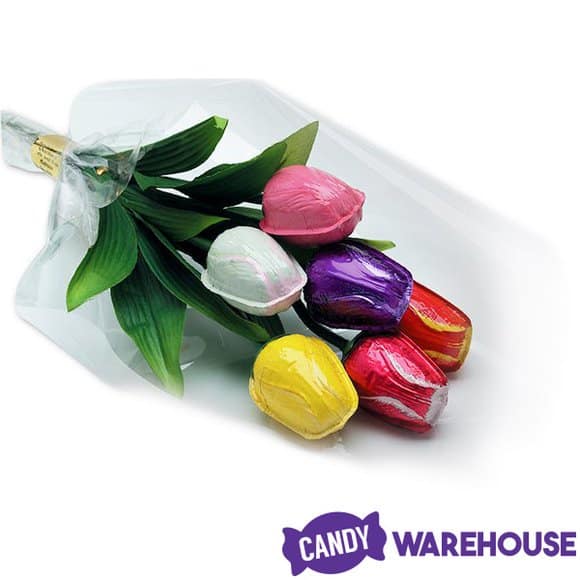 Chocolate Flowers The way to mom's heart? Chocolate! These flowers will have you on mom's sweet list.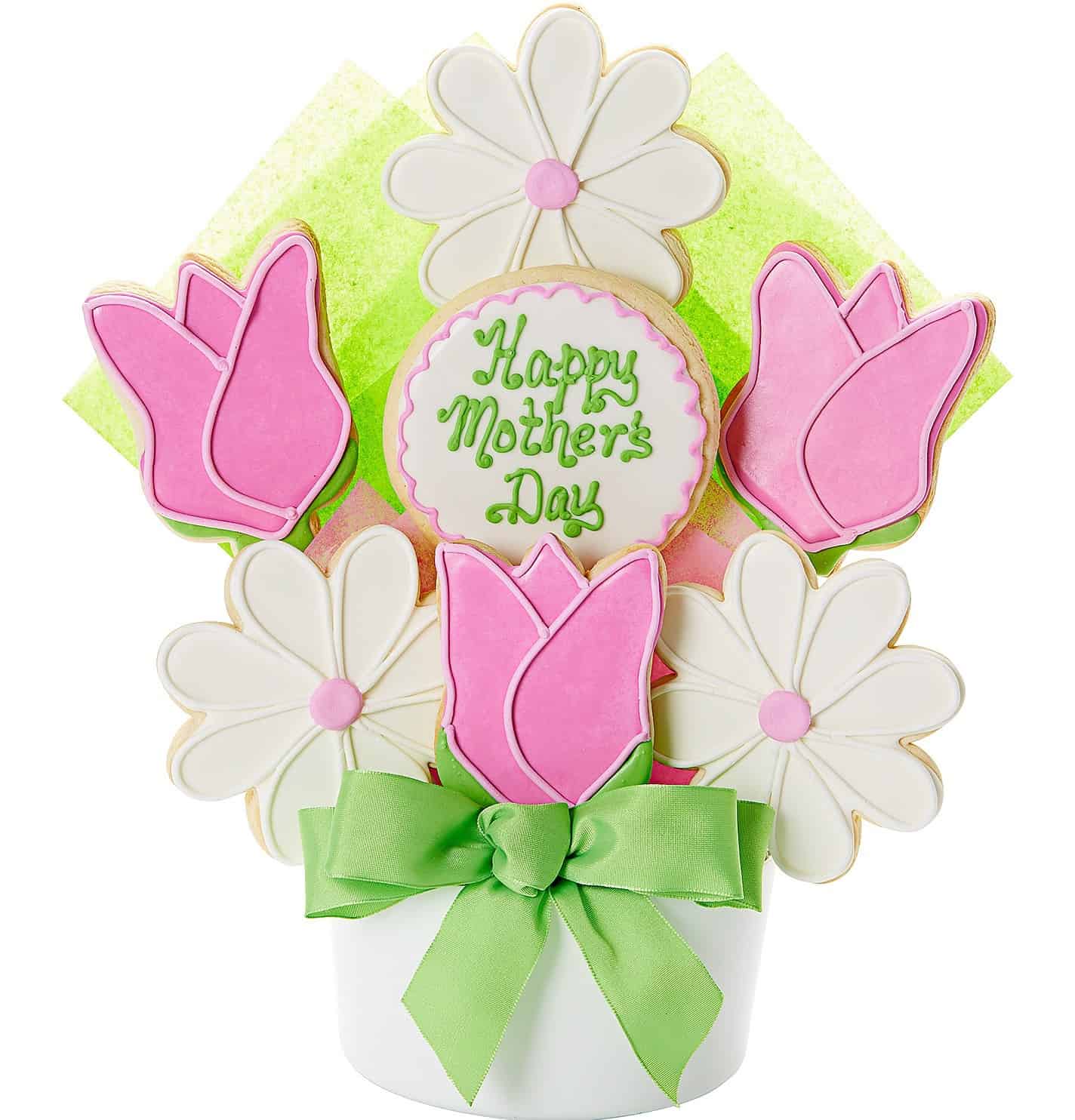 Cookie Bouquet This tulip and daisy cookie bouquet may look too sweet to eat, but mom will indulge. She may even share!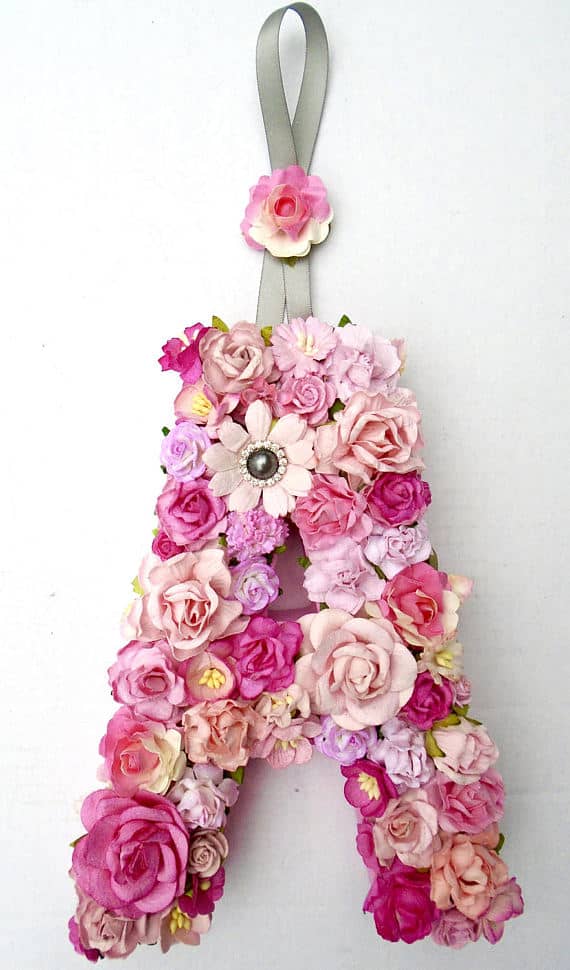 Flower Monogram Get mom's first or last initial to hang on the wall or front door for this seasonal, beautiful floral monogram.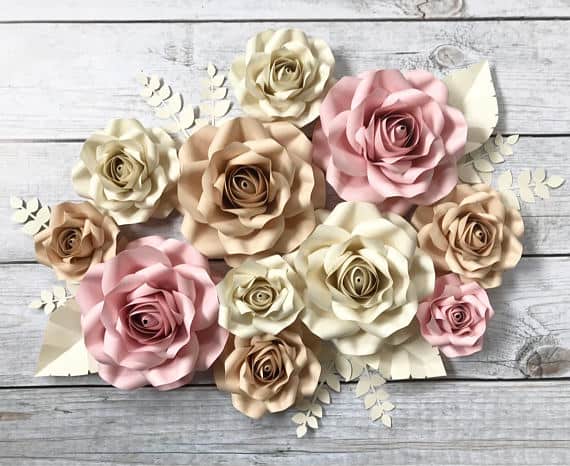 Flower Backdrop This gorgeous wall hanging with 11 handmade paper flowers and leaves will leave mom delighted!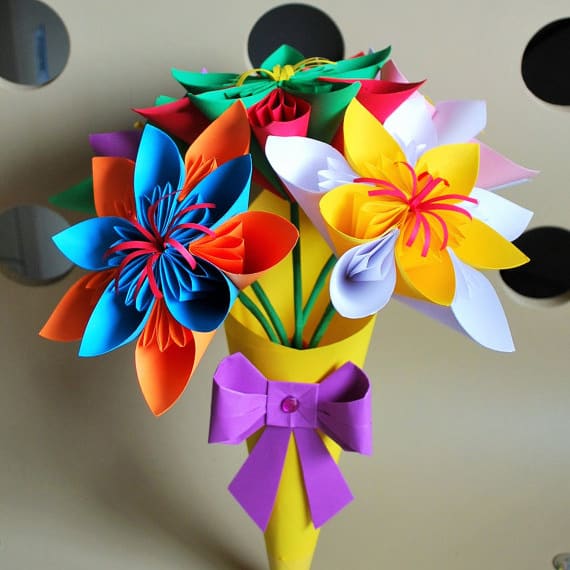 Paper Flower Bouquet For a bouquet that requires intricate design and an eye for beauty, look no further than this gorgeous, bright paper bouquet for mom this season.
Rather than buy the same old store bought flowers, try one of these 10 non-traditional flower bouquets for Mother's Day and show your mother just how much you cherish her!
Want to go handmade this year? Check out this gorgeous Unicorn Flower Art, Paper Flower Vases, or Mother's Day Flower Cards.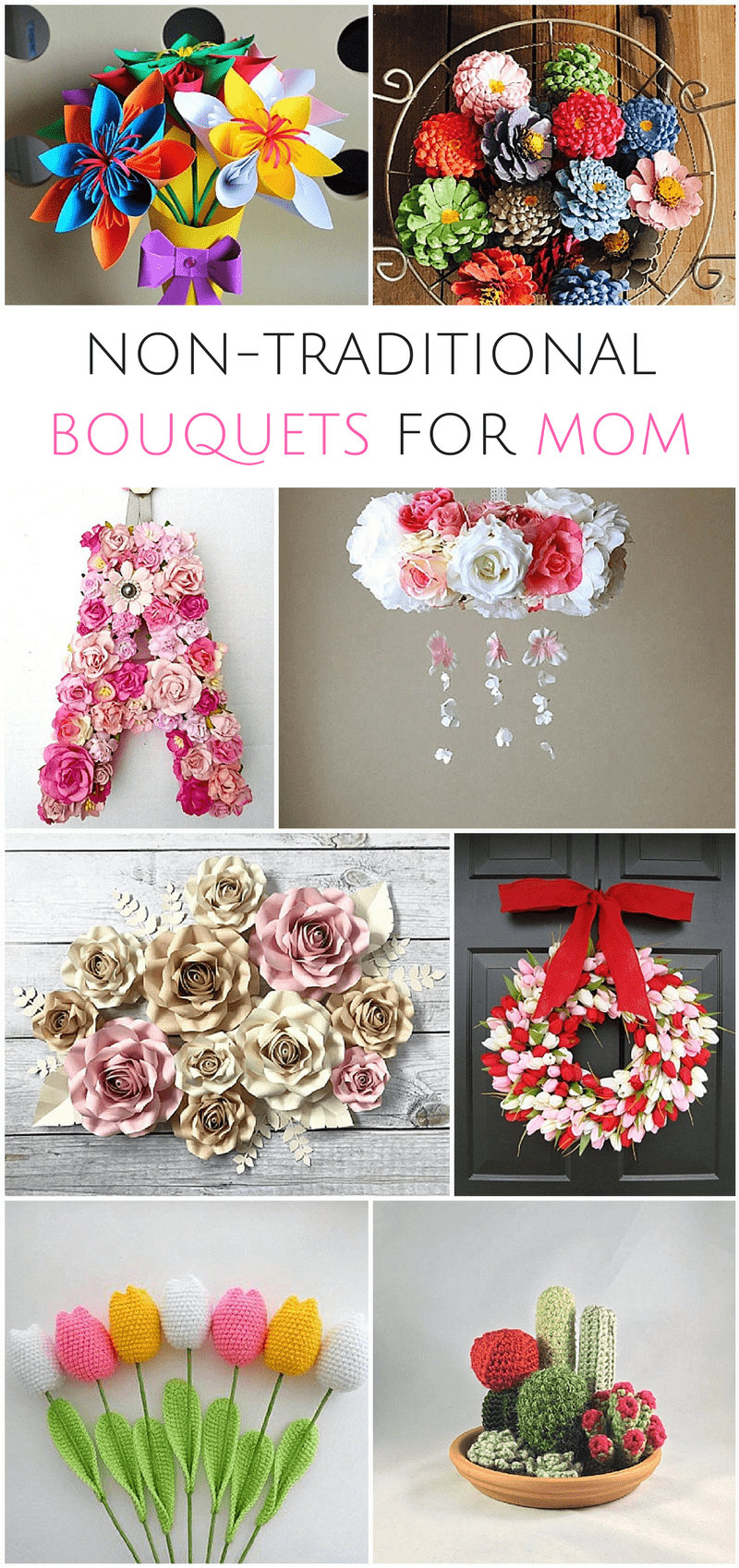 _______________________________________________________________________________________
Disclosure: Some of the links in the post above are "affiliate links." This means if you click on the link and purchase the item, we will receive a small affiliate commission. Regardless, we give our promise that we only recommend products or services we would use personally and believe will add values to our readers