These adorable wooden baby teethers by Little Sapling Toys are made of Hard Rock Maple, a non-splintering wood that is naturally anti-bacterial, non-allergenic, and non-toxic. All the teethers are sanded satin-smooth, have no exterior finish, and come in the cutest shapes (from animals to states). $12.
Also check out their other amazing collection of wooden toys: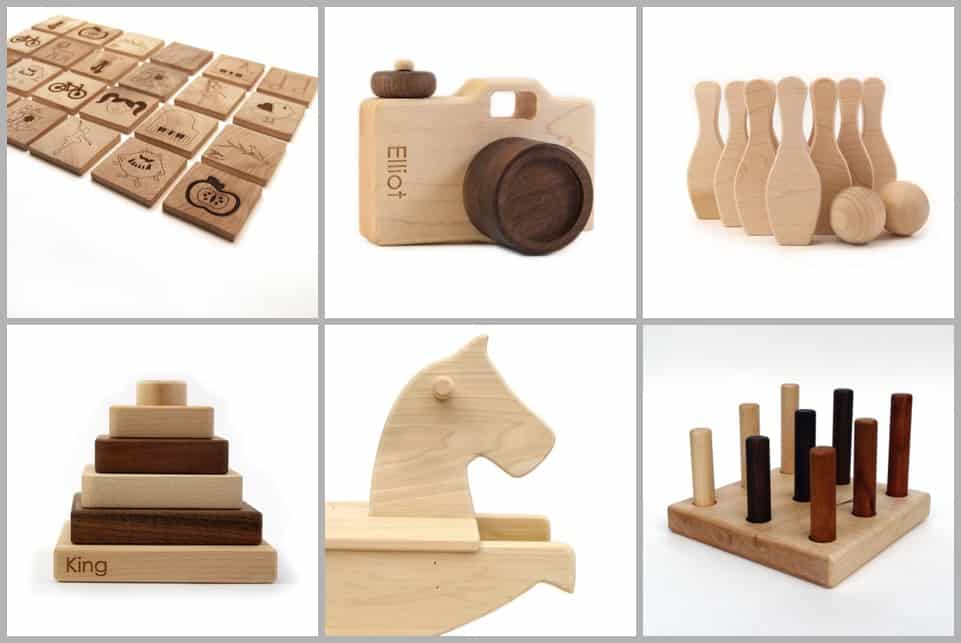 From top to bottom, left to right:
Memory Game $26; Camera $35; Skittles Bowling Game $38; Small Stacker $24; Rocking Horse $70; Peg Puzzle $25.