Kids love building and playing in forts, tents, and teepees. Give them a space to build upon their pretend play and imagination with these fun, creative teepees. These teepees have a style to fit most room decors (from classic stripes, to animals, to even a DIY fabric tent) and plenty of space to play!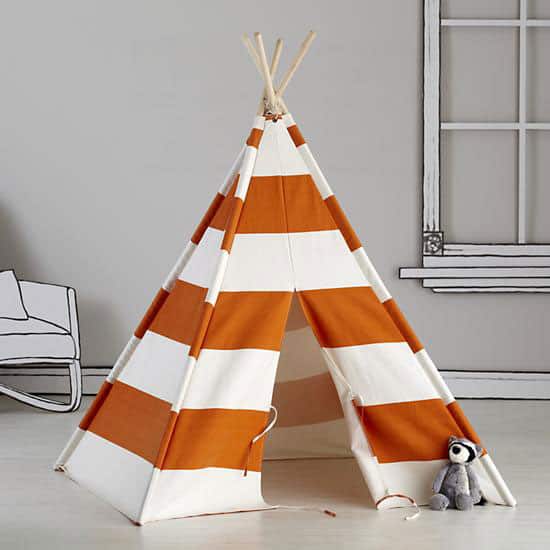 Classic Canvas Stripe $150. Comes with convenient tiebacks, a sturdy canvas, and wooden poles.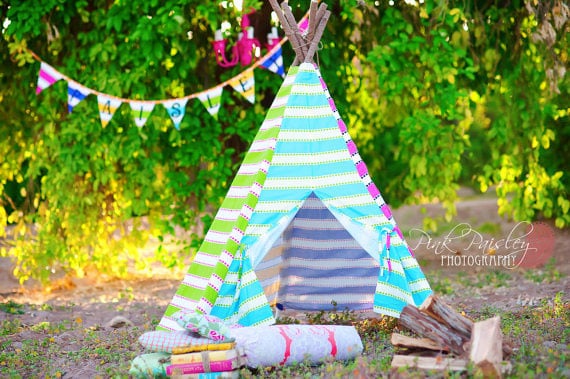 Customizable Play Tent $99.99. Choose your colors and fabrics with this teepee that is easy to assemble and travel with, and made of strong twill fabric.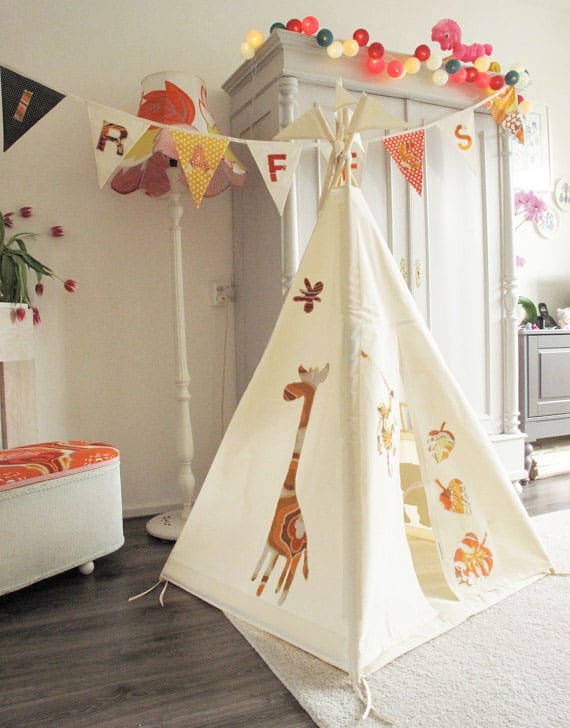 Vintage Animal Teepee $255. This cute animal-themed tent, which features appliqued vintage '60s and '70s fabric animals, would be perfect for a nursery or toddler room.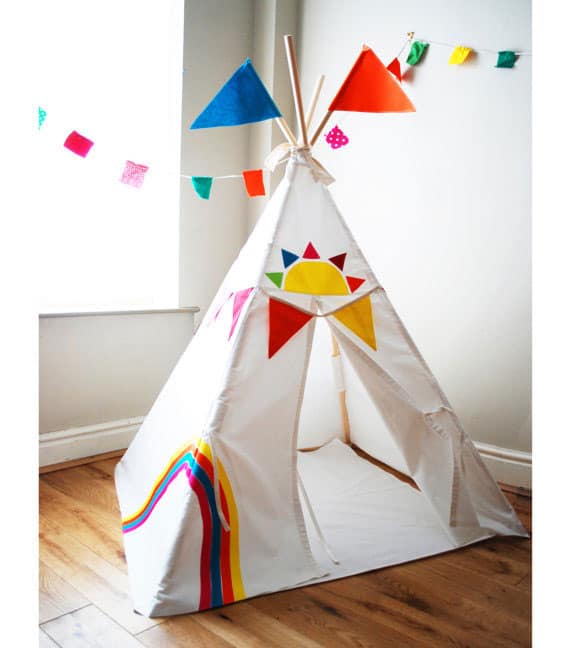 Rainbow Teepee $225. This colorful teepee is also a playmat and a bag, and even offers customizable name flags.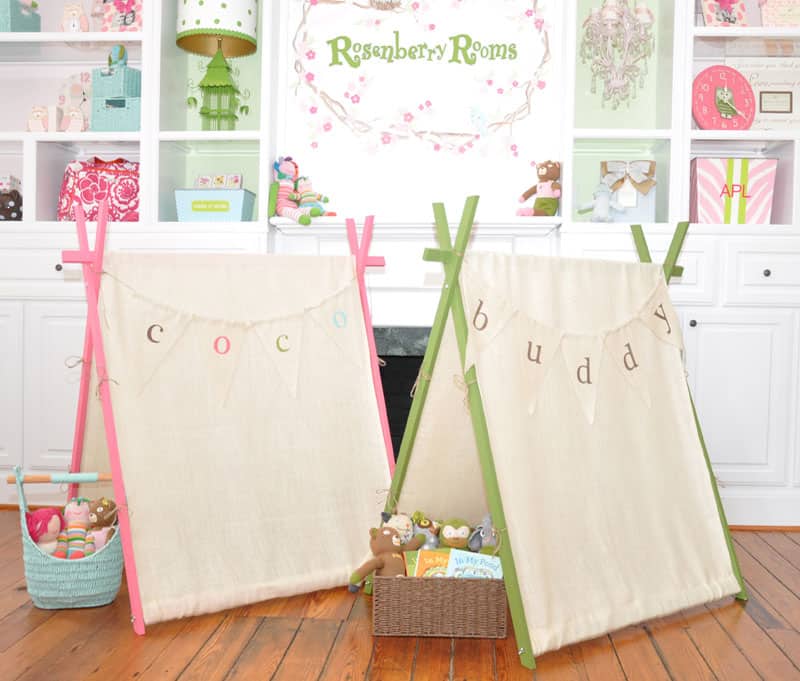 Burlap Tent $74. This simple canvas tent offers a customized name banner for a personalized, whimsical feel.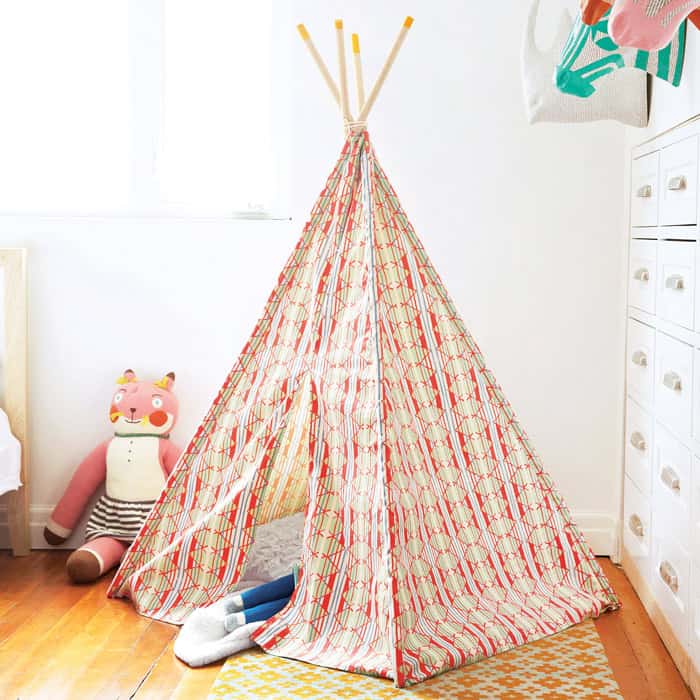 Playtime Teepee $278. For your modern kids' room, this tent features designer fabric and sturdy wooden poles with ample play space (reaching 6 feet tall to the poles).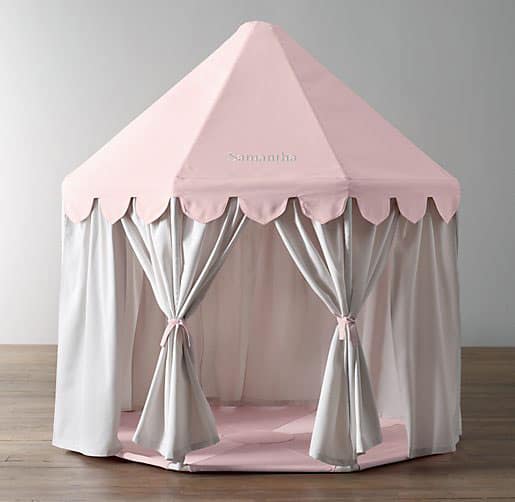 Pavilion Play Tent $389. The mother of all play tents, this large tent has a dramatic scalloped top and curtain backs for realistic medieval and fairy/knight play.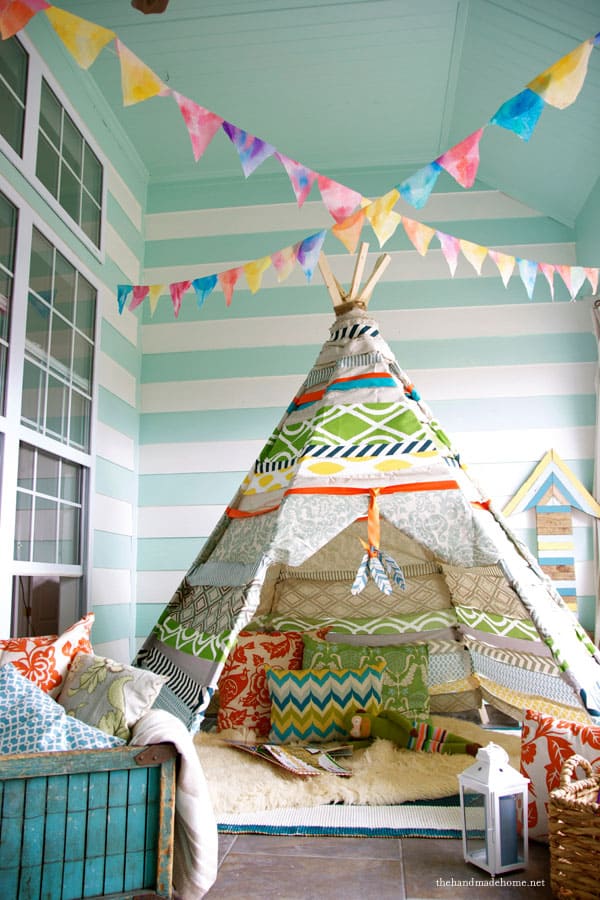 No-Sew Fabric DIY Teepee (via The Handmade Home) If you're the crafty type, try your hand at making this amazing teepee of fabric scraps – the easy part is that it requires no sewing, just tucking fabric along the poles with the help of hot glue.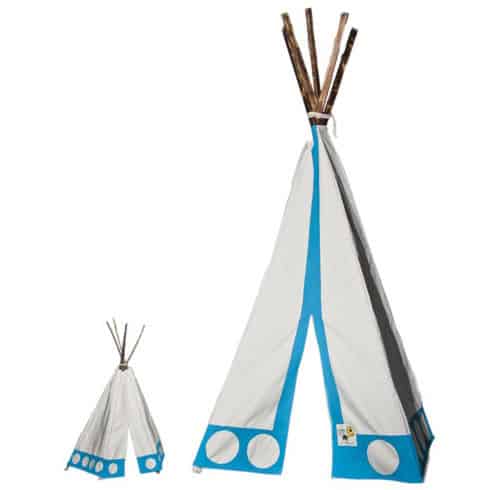 Blue Dot Tipi $398. This adorable contemporary dot teepee has a mini me tiny tent to house your kids' precious lovies, dolls, and stuffed animals.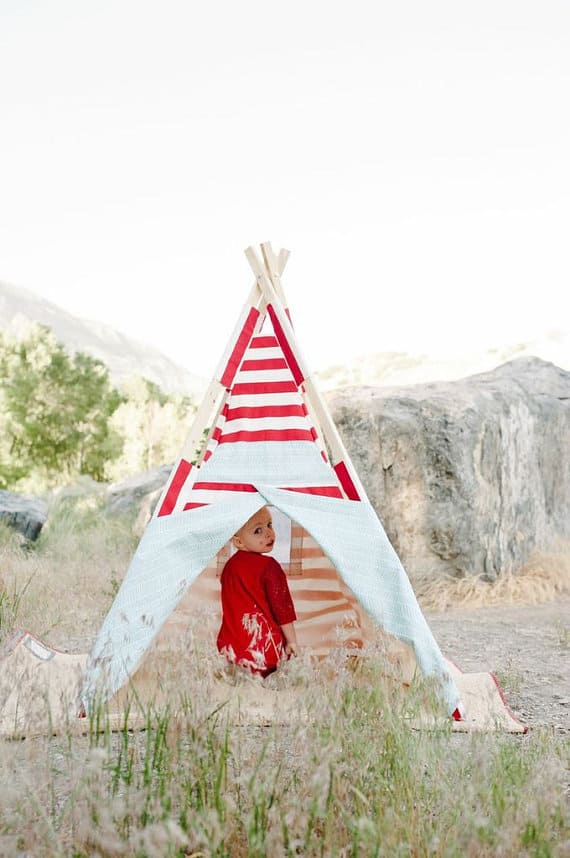 Cotton Muslin Striped Teepee $160. This well contructed tent is lined with muslin and has a mesh window for additional light – a great tent to pack up for outdoor play.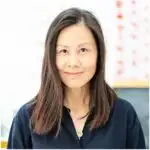 Agnes Hsu is a mom of three and has been inspiring parents and kids to get creative with easy activities and family friendly recipes for over 10 years. She shares her love for creative play and kids food to her 2MM+ followers online. Agnes' commitment to playful learning and kindness has not only raised funds for charity but also earned features in prestigious nationwide publications.