Do you ever think all your kid needs to have fun is a cardboard box? These imaginative projects go a step further and transform cereal and delivery boxes into cardboard playlands. It's also the perfect way to recycle all those bulky old boxes hanging around the house – a win for parent and child.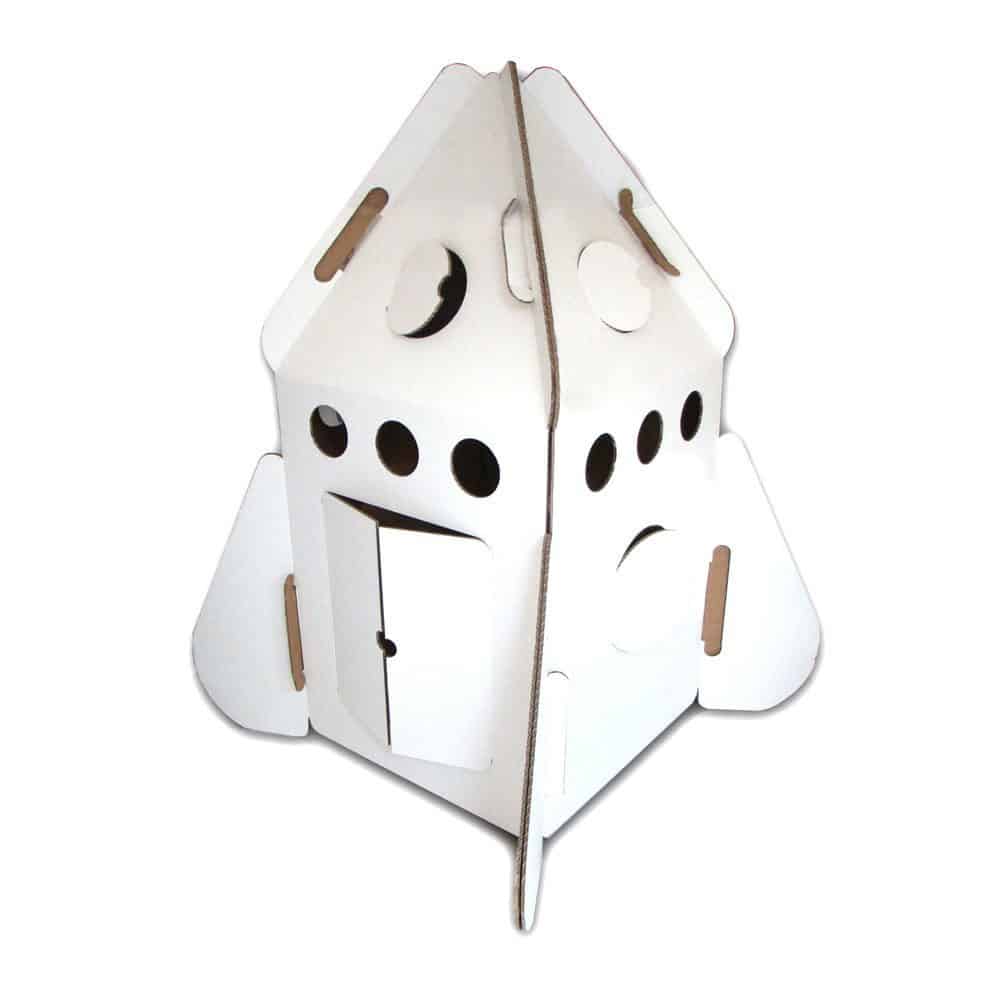 Large Cardboard Rocket $62. This rocket also flattens down for easy storage and comes ready for your little astronaut to paint or decorate to ride out into space.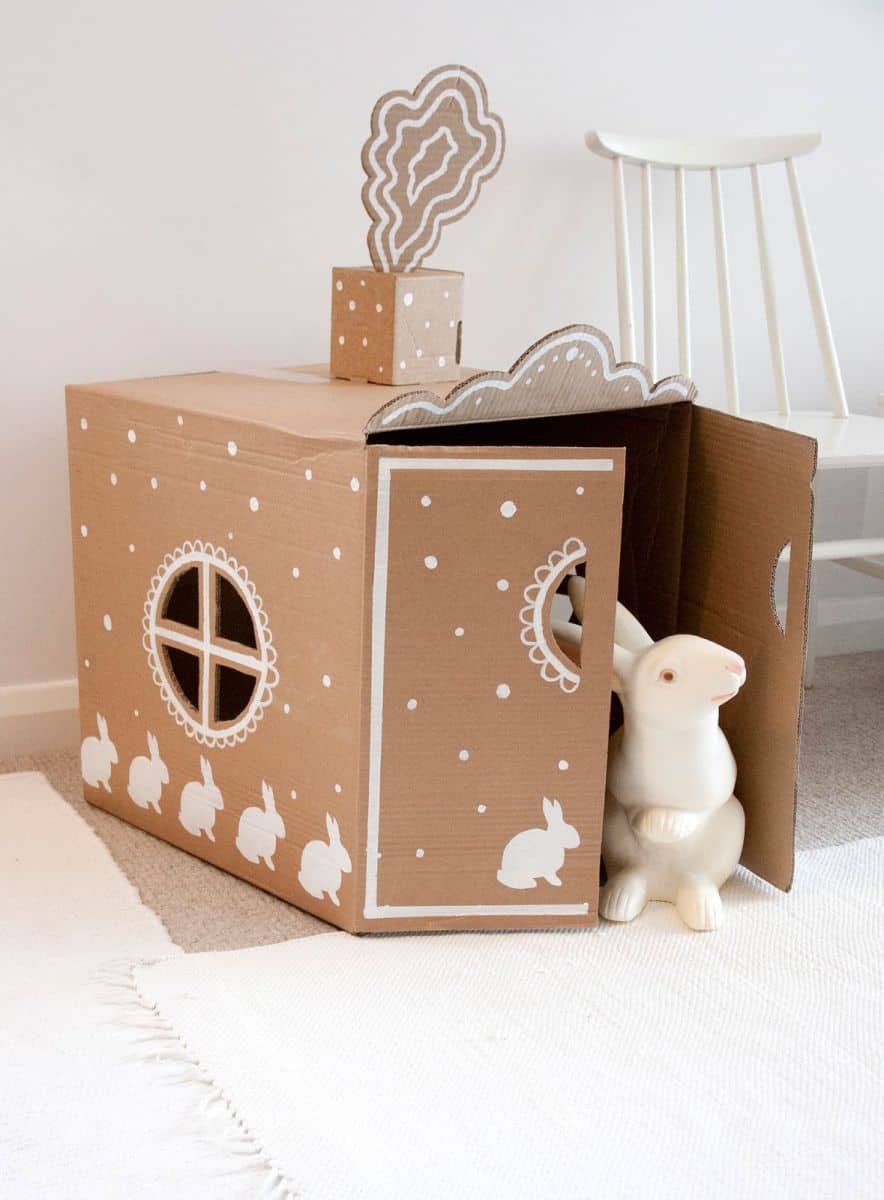 DIY Bunny House (via Ukkonooa) Transform a box into a magical house with some white paint.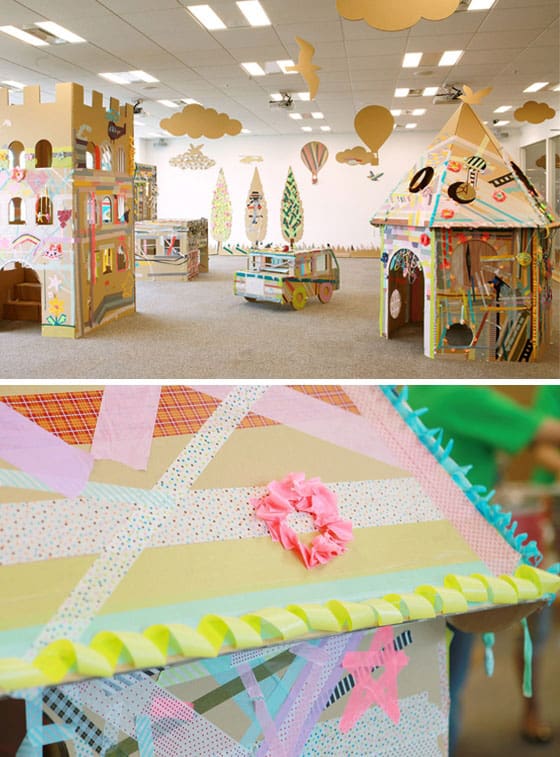 Masking Tape City (via Little Gatherer) Love the idea of using patterned tape to create a cardboard wonderland.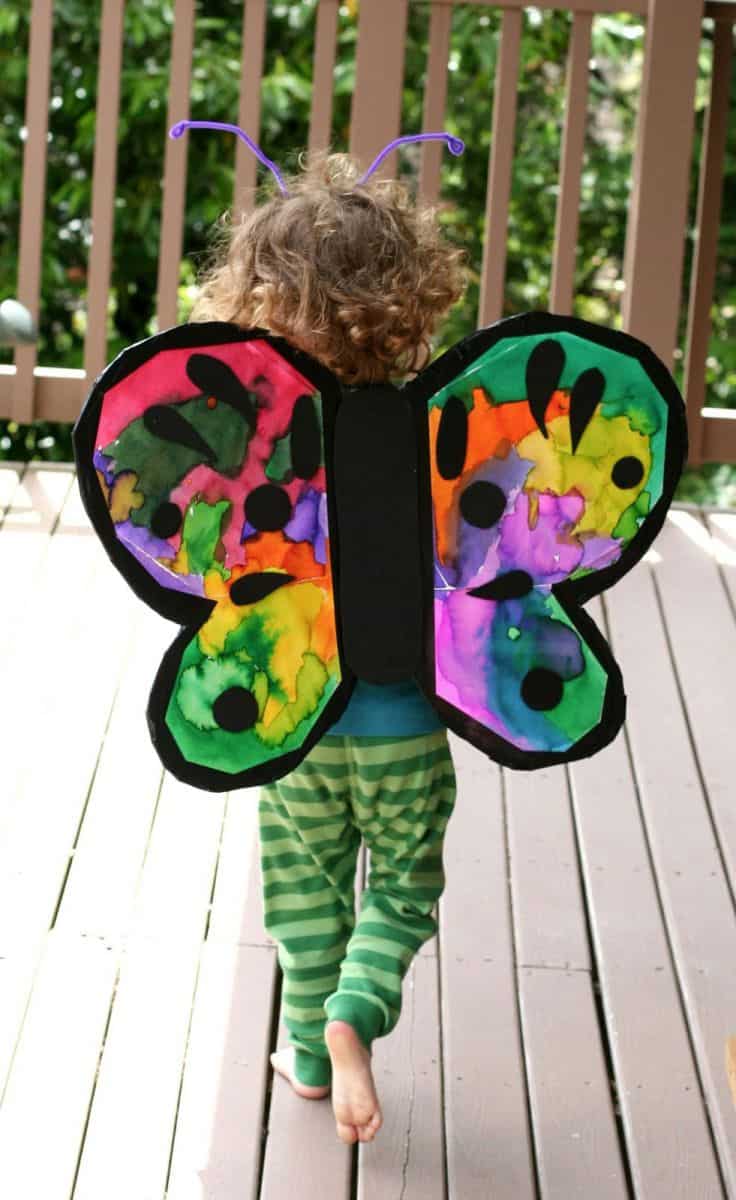 DIY Cardboard Butterfly Wings (via Fun at Home With the Kids) The most fanciful cardboard wings you'll ever see.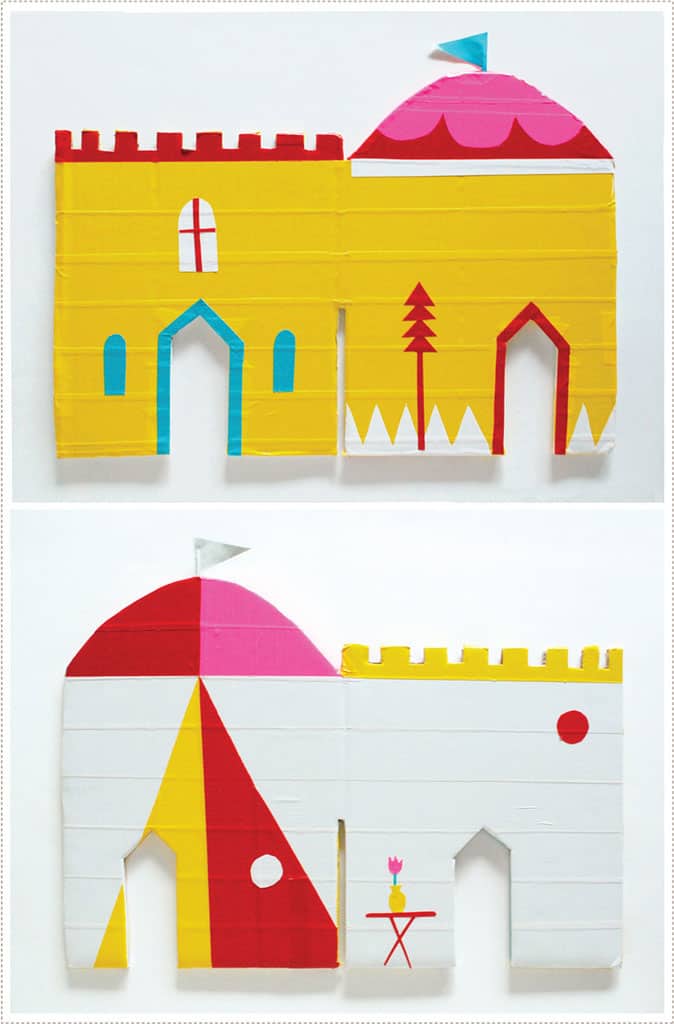 Make a Cardboard Castle (via Mer Mag) This cheerful castle is decorated with colored duct tape and decals for an easy way to brighten it up.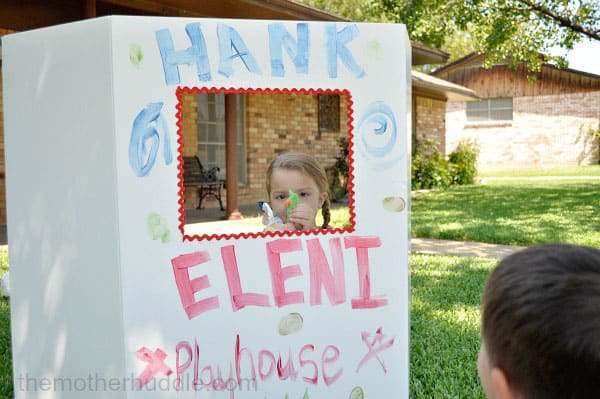 Super Easy DIY Puppet Theater (via The Mother Huddle) All you need to do is cut out a square and you have your own little playhouse or puppet theater!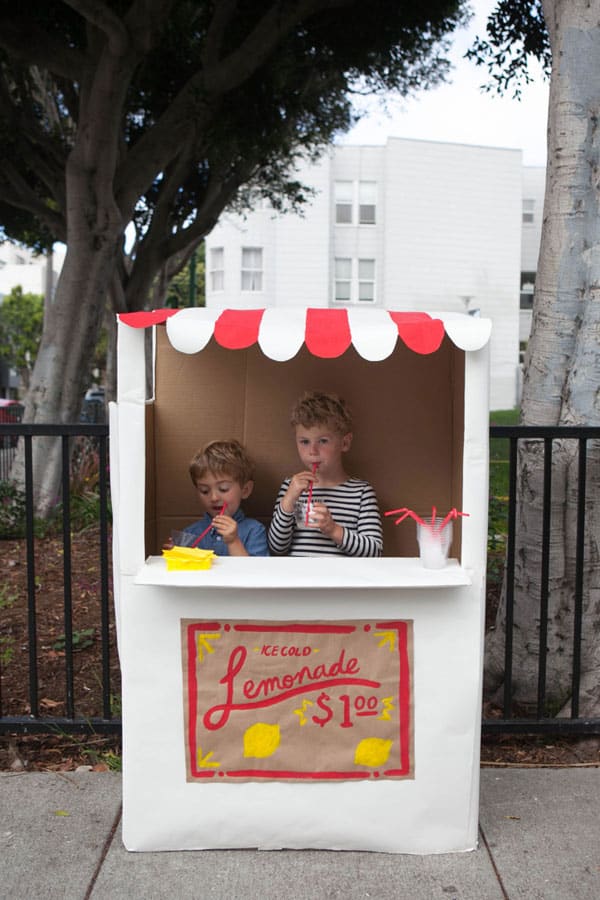 Cardboard DIY Lemonade Stand (via Oh Happy Day) Business will boom with this charming stand – the awning is a charming touch.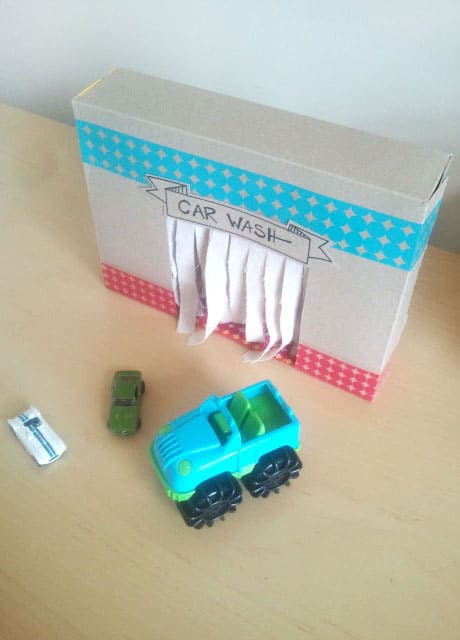 Mini Cardboard Car Wash (via Little Paper Dog) Kids love going to the carwash, and they'll be entranced by how easy it is to make one of their own to keep their play cars sparkly clean.